Today's post about fun things to do in The Hague with kids is by Jasmine Buckley. If you'll be visiting for the first time then be sure to check out her post about things to do in the Hague as it's a great intro to the city. But, right now, we're talking about things to do there with kids so keep reading to find out about family holidays in the Hague!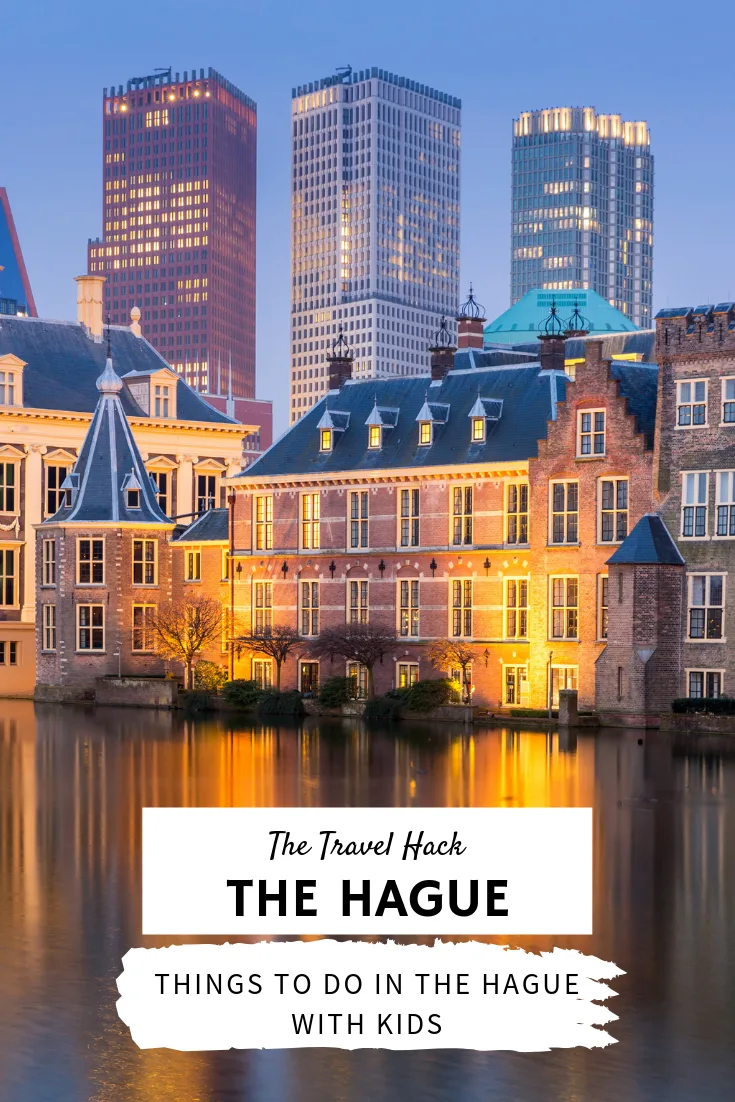 A Holland family holiday is a great alternative to a break in the UK, with affordable travel options over a short travel distance. This post is packed full of ideas for fun things to do in The Hague with kids.
The Netherlands with Kids
The Netherlands may not be the first European destination you'd consider for a family holiday. Busy cities such as Amsterdam with kids and the many tourists may be a reason why you have not considered it before. Whilst The Hague is the third largest city in The Netherlands, it has a much more relaxed and family-friendly vibe than Amsterdam and is easy to reach from the capital, as well as, other cities if you are combining a trip.
How to get to The Hague
Travelling by ferry is a great option for family travel to The Netherlands as the whole family can relax en route. You have option to take a car if you want the flexibility to drive in The Netherlands. There are approximately 30 ferry trips to Holland from the UK each week with the following stops:
Stena Line – Harwich – Hook of Holland

DFDS – Newcastle – Amsterdam

P&O – Hull – Rotterdam
(You can read about Monica's experience of taking the ferry from Hull to Rotterdam here)
Another option would be the Eurostar which can take you to Amsterdam or Rotterdam in 3 hours.
Flights to Holland from the UK take as little as 50 minutes. Most people will fly into Amsterdam Schiphol Airport and take a train from there.
However you choose to travel to Holland, the Dutch train network is easy to navigate. The Hague is reachable under an hour by train from Amsterdam and Rotterdam. You can book your tickets online using Eurail or Holland Interrail or simply purchase them when you arrive. The ticket machines are simple to use and it's simple to adjust the language to English.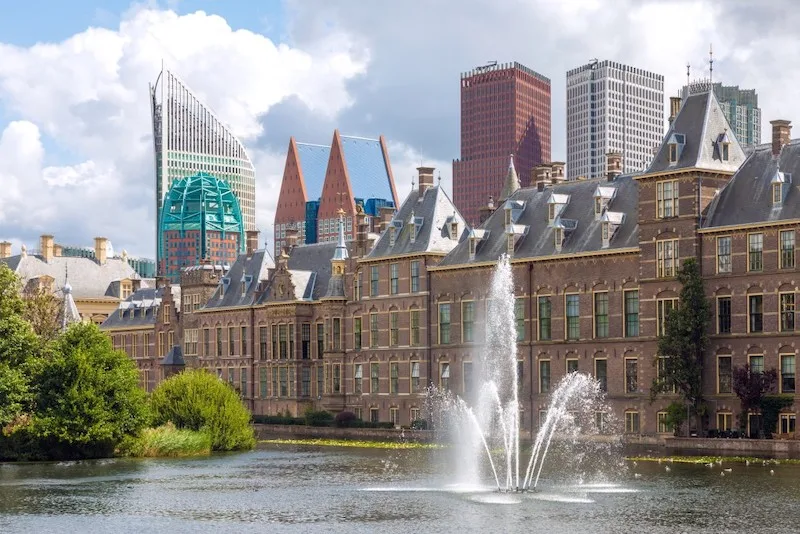 What to do in The Hague with kids
There are so many fun things to do in The Hague with kids, especially in the Dutch family-friendly seaside resort Scheveningen, where tourist attractions in The Hague are geared towards families and outdoor activities.
Family is at the heart of Dutch cities like The Hague and you will see numerous bikes equipped with seating areas for children. Outdoor pursuits such as bike-riding encourage children to enjoy the best of the great outdoors in Holland, away from handheld devices and computer games. To really switch off from technology and embrace family life, why not enjoy the following activities in The Hague:
Hire Bikes in The Hague
It wouldn't be a trip to The Netherlands without going on a bike, would it? Your accommodation in The Hague may provide free bike hire, but if it doesn't there are many places to hire bikes in The Hague for as little as €10 euros per day.
Enjoy the many cycle routes in The Hague, park areas in the city or bike along Scheveningen Pier to Beelden aan Zee Museum (Sculptures by the Sea), where you may even find some fairytale creatures in the garden.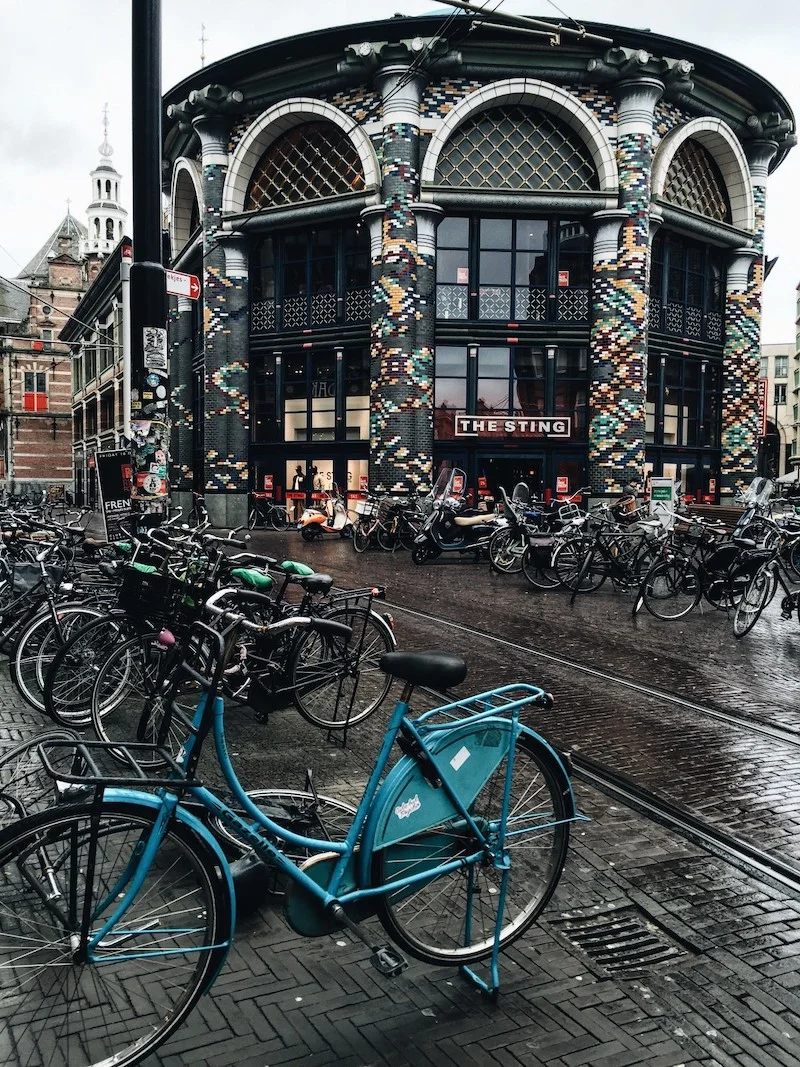 Surfing and Paddle boarding
With 11km of beach to enjoy in The Hague, seaside sporting activities come high on the agenda. Fun for all the family, why not teach your little ones how to surf, kite surf or paddle board? For those with small toddlers, The Hague has the most beautiful sandy beaches to spend many a day building sandcastles. Choose between the award-winning beach at Scheveningen or quieter, but no less beautiful Kijkduin.
Scheveningen Beach Resort
Scheveningen is quite the hit with holidaymakers, being the most visited beach resort in Holland. This vibrant area has year-round beach clubs, restaurants and activities for all ages. Easy to reach by car, bike or public transport trams and buses, which will take you from Hague Central Station within 15 minutes; it is not to be missed!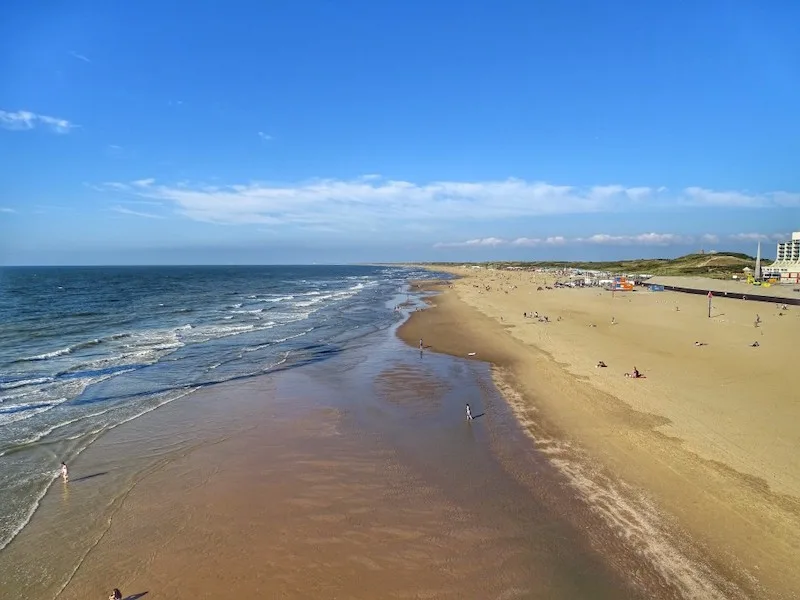 SEA LIFE Scheveningen
For those looking to get up close and personal, family favourite SEA LIFE Centre is located on the Scheveningen promenade to see the underwater world come to life. With an interactive touch pool, underwater tunnel and daily feeding sessions, seeing the underwater animals at SEA LIFE Scheveningen is fun for all children in The Hague. It's also the perfect thing to do in The Hague on a rainy day.
Strandweg, Scheveningen Pier
Scheveningen Pier admission is free of charge and opens daily from 10 am. If you like heights or you have any daredevil adrenaline junkies in your group, look no further than Scheveningen Pier.
The zip-line at Scheveningen is the latest addition to the pier and is open to all ages, weighing at least 1KG. The 55-metre zip-line reaches speeds of 60-80 KM per hour and it's possible to zip down two at a time (a great compromise if you wish to accompany a mini adrenaline junkie in the family.)
Scheveningen SkyView Ferris Wheel
For a less strenuous way to enjoy the beach views over Scheveningen, the Ferris wheel is particularly beautiful at sunset. Choose the VIP gondola with a glass bottom to enjoy unparalleled views over the North Sea. It's even possible to purchase a little bottle of wine to enjoy for the ride, which may make you wish you had put the kids in another gondola!
Family Fun Indoor Activities
There are plenty of Indoor playgrounds in The Hague and when it comes to things to do in Scheveningen, there are plenty of activities to keep the whole family happy. The indoor centre at Scheveningen has family favourite, bowling and glow-in-the-dark golf. Crazy golf is always a family holiday favourite and glow golf at Scheveningen is no exception!
Scheveningen Swimming Pool
An option to visit on a rainy day in The Hague is to visit De Blinkerd indoor swimming pool at Scheveningen.
Madurodam Miniature Park
Not had time to explore other cities in The Netherlands? Why not see them in miniature at Madurodam Miniature Park. Built to a 1:25 scale, there are over 330 miniatures to find in the park.
Located between the city and Scheveningen, Madurodam also provides audio tours in various languages about Dutch heritage, The Golden Age and, families can even try their hand at firing the cannons, working together to get the steam engine in motion.
One of the more unusual things to do in The Hague, Madurodam is a great place to visit in The Hague with kids.
Legoland Holland
Did someone say miniature? Kids favourite Legoland is coming to The Hague in Spring 2020. The Legoland Indoor Discovery Centre transports children aged between 3-10 into a world of colour, creativity and, of course, Lego building fun.
The Celestial Vault
Located in Scheveningen's sister beach resort, Kijkduin, the celestial vault is a huge artificial crater in the dunes where you can lay and gaze at the stars. Kids can explore 'Uncle Jan's' unusual objects discovered at The Beachcombers Shed.
Butterfly Garden by the Vliet
The Butterfly Garden by the Vliet, located in nearby Leidschendam has been converted into a small zoo. Another great activity for kids to enjoy during rainy days in The Hague, seeing the colourful butterflies, tortoises, birds, fish, insects and reptiles with their own eyes.
Planet Jump
This former church has been converted into trampolining heaven! Expect to find an obstacle course, wall-to-wall trampolines, a rotating climbing wall, and special areas for toddlers to have a bounce around too. The on-site lounge area is a great place to unwind with a coffee whilst the kids jump around.
Museums for Kids in The Hague
Whilst, unfortunately, museums in The Netherlands, unlike the UK, come with an entrance fee, seeing the world-renowned art is definitely one of the best things to do in The Netherlands.
The Hague's crowning jewel is The Mauritshuis Museum as it offers plenty of insight to the Dutch Golden Age and Renaissance Art. That said, unless you are travelling with teenagers studying art or that have an interest in art, The Mauritshuis is not the best place to visit with kids in The Hague.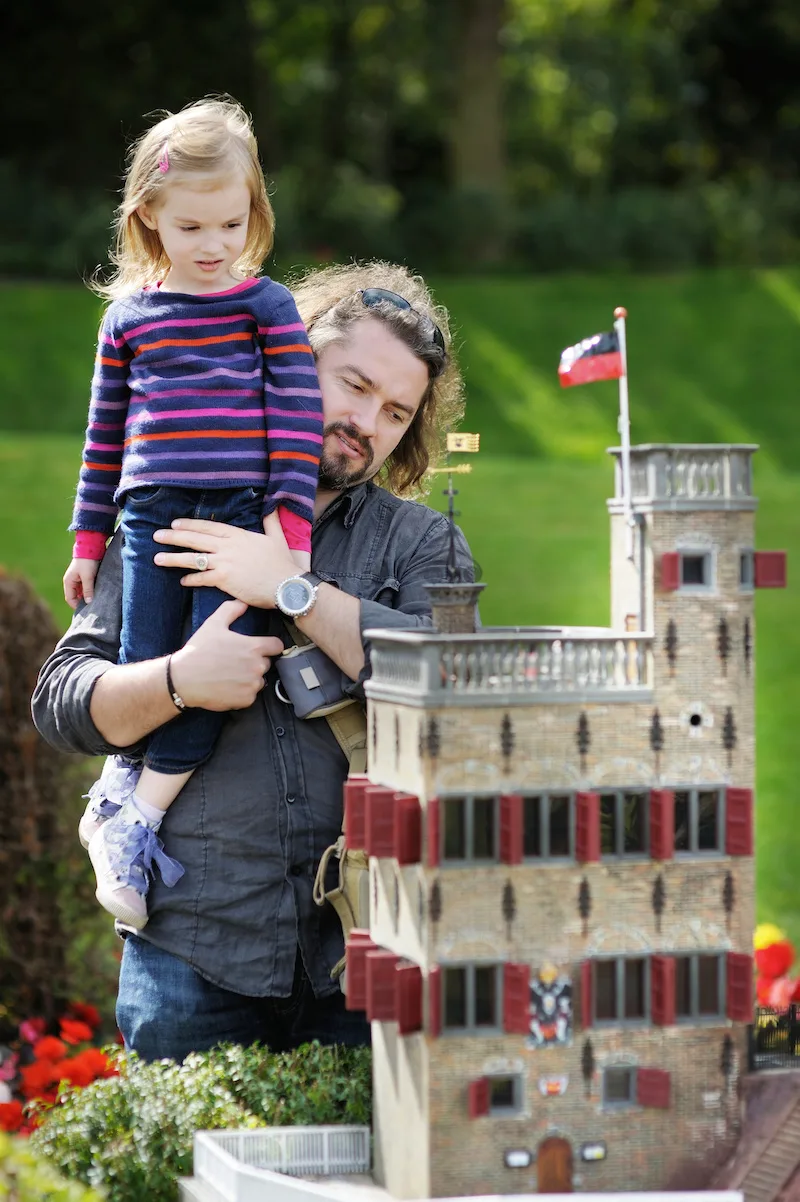 Museon
This interactive museum explores the possibilities of science, providing a fun way for kids to learn how to keep the earth alive. Learning about subjects such as space travel, volcanoes, climate change and evolution, kids visiting Museon come away with interesting facts to make a museum visit fun, as well as educational.
COMM Museum
The museum of communication is a place where children in The Hague can interactively explore the evolution of communication and impacts on daily life.
Voorlinden Museum
Arguably, The best museum in The Hague (in my opinion anyway), Museum Voorlinden is fun for all the family.
Highlights for kids include:
Yayoi Kasuma's 'Infinity Mirror Room'

, a room filled with colourful lights (children under 12 must be accompanied by an adult),

Leandro Erlich's 'Swimming Pool' – W

hilst seeming like a normal pool on first glance, another room will take you in the depths of the pool so others can see you beneath the surface. A brilliant illusion and a definite highlight for children visiting Museum Voorlinden.

Richard Serra's 'Open Ended' –

This huge steel vessel has more to it than meets the eye! Inside six vaulted steel plates have been moulded together to create a maze!

Ron Mueck's 'Couple Under an Umbrella' –

Children familiar with Roald Dahl's BFG may well see some similarities with the 'Couple Under an Umbrella' exhibition. These very life-like human sculptures are complete with hair, skin scars and markings, as well as, long toenails! Gross!

Maurizio Cattelan's Little Elevator-

From big to Small. Most likely missed by many adults visiting Voorlinden, this tiny elevator is a highlight for the museum's mini visitors. It even rings when it opens!
Miniature is also a theme in another room, where you can see models, including a fully furnished motorhome and truck transformed into a Japanese garden.
Duinrell Amusement Park
Crank up the excitement at Duinrell's combined amusement and water park. Located just minutes away from The Hague in the dunes of Wassenaar, you can also stay at Duinrell on an enchanted woodland campsite.
The rollercoasters are sure to keep the whole family amused. Best known for its tropical paradise Tiki Pool, which has a variety of water slides, lazy river and typhoon, Duinrell is fun for all the family.
Easily accessible by bus from Hague Central Station, there are a variety of dining and accommodation options (bungalows, camping, hostels) to suit all budgets.
Drievliet Theme Park
Drievliet is another thrilling theme park, suitable for toddlers to teenagers and is particularly exciting over holidays such as Halloween. Expect fun-filled family entertainment shows and thrilling roller coasters to keep all the family amused.
Family Events and Festivals in The Hague
In addition to the family tourist attractions in The Hague, there are also a number of events held throughout the year with families in mind. It's well worth checking The Hague Events Page to keep updated with events such as the Fireworks Festival and the Scheveningen Kite Festival.
Holland Pass
A Holland Pass is handy to keep costs down during your trip, particularly if you are planning on visiting Holland for a few days. Giving you a 50% discount on all public transport, access to 100+ museums and free entry/fast track tickets to many city attractions.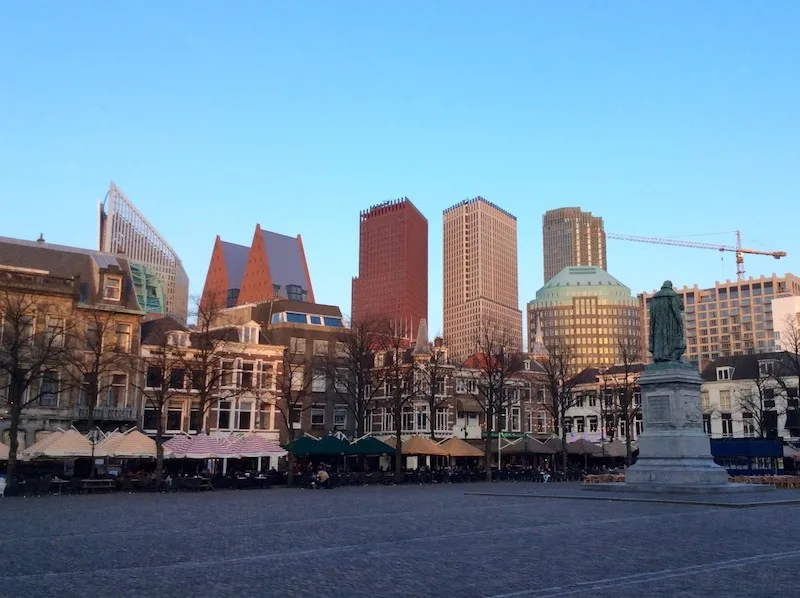 Family Holiday in The Hague
As you can see, The Hague has tourist attractions and activities for all ages. It's no wonder it's one of the most popular Dutch cities for expat families. Easily one of the best value city breaks in Europe for families, The Hague is the perfect alternative to holidaying in the UK and a great choice for a relaxing beach break away from the busier Dutch cities.