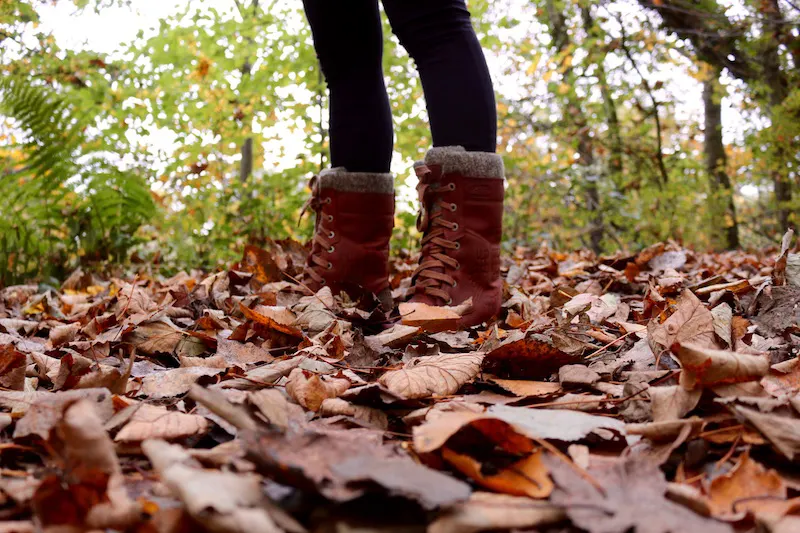 If you're travelling to a cold destination this winter then you're definitely going to need a pair of stylish but practical winter boots. I get a lot of emails from ladies travelling to Iceland who want to stay warm, cosy and dry but don't want to spend their holiday in walking boots. I feel you, ladies!
Stylish but practical travel clothing can often be hard to find, especially with footwear! Boots always seems to look cute but are uncomfortable and don't keep your feet warm, or they're super comfy and warm but look ugly as anything!
Thankfully, stylish and practical is what we do best here at The Travel Hack so we've found some of the best winter boots that look great and will keep you warm, dry and cosy all winter. Whether you're looking for winter boots for a ski trip, maybe you're heading to Iceland or a chilly European city or you want to stay cosy for weekenders at home, here are 10 of the best winter boots for your travels.
And if you don't have any winter breaks booked, here some inspiration with the 16 best cities for a winter break.
Best for: The best all-rounder
If you're looking for cosy, stylish, practical, warm, cute, comfortable and that, 'I'm going to wear these all winter and NEVER take them off – not even for bed', kind of feeling then these are the boots for you. Yes, I'm a little bit in love with them. These are the boots I'm wearing in the photos above. I have them in Whiskey but also love them in the Cookie Dough colour.
Best for: Wet weather
If you thought Hunters were just for festivals or country bumpkins romping around the countryside then think again. These boots are rubber like the wellies so they're great for keeping dry and wiping clean – unlike leather boots that can get wrecked in wet and muddy conditions. Wear them with thick and cosy socks for added luxe.
Best for: Sleek and stylish
If what you really need is a pair of wellies but you can't bring yourself to wear them in public then you need these luxury UGGs in your life. These are sleek and stylish and will look just as good walking through a muddy field as they would in a stylish bar.
Best for: Cosy boots to wear with jeans
These are just the cutest, cosiest boots to wear with your jeans and an oversized knitted jumper. They also have a chunky sole ideal for icy surfaces.
Best for: Budget boots
These stylish little boots are currently reduced from £100 to £35. What a bargain! House of Fraser has a few affordable Hi-Tec boots worth checking out.
Best for: I just couldn't leave them off the list
They're completely impractical, they're kind of ugly, they're pretty ridiculous and they say 'Chiara Ferragni' on them. But oh my gosh I want them anyway! These would make awesome ski boots and Chiara Ferragni makes them look freaking awesome so I want them even more. Some of the best snowmobile boots look similar and have more function so those would get high marks too.