I've just returned from Almaverde eco-village on the Western Algarve. This was a traditional 'sun, sea and sand' kind of holiday and my third trip to the Algarve in three years. I've been coming out with Sam and my parents since George was born (and I got to an age where I realised my parents are actually kind of cool).
This year we'd actually planned to branch out and visit somewhere different but the lure of the Algarve's beautiful beaches, warm weather, golf courses and easy flights from the UK brought us back once again. We all fell in love with Portugal even more this year so I'm pretty sure that for our next annual we won't even consider anywhere but Portugal.
For a relaxing holiday like this, the most important thing is your villa so today I want to tell you all about the villa we stayed in at Almaverde.
First of all, let's take a look at the photos…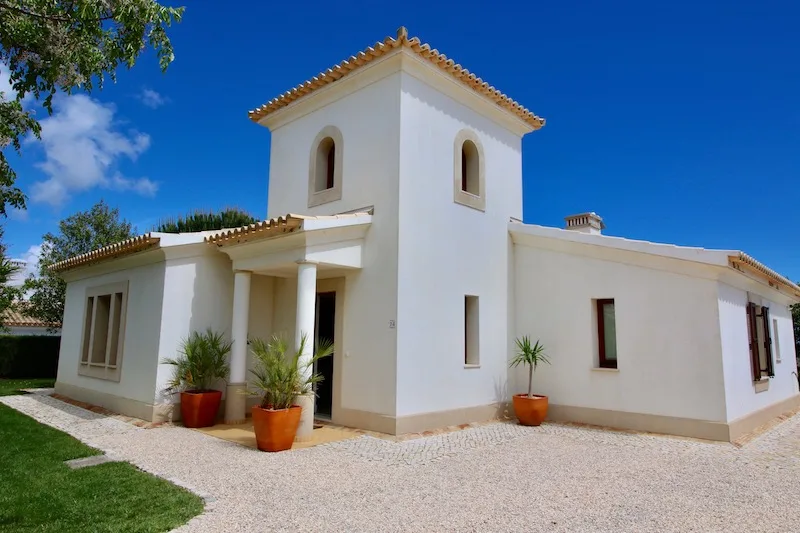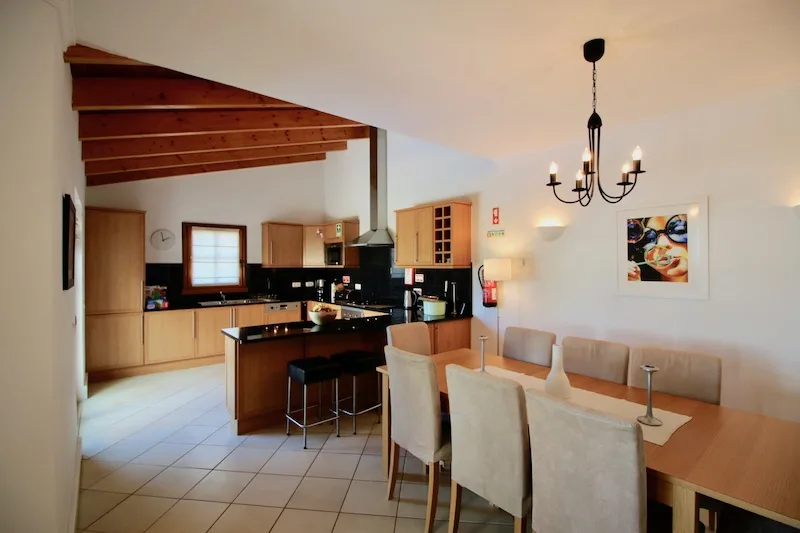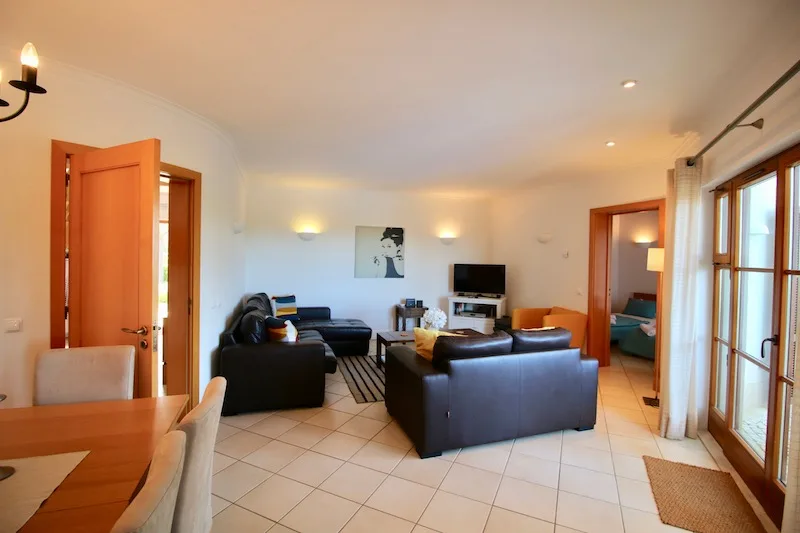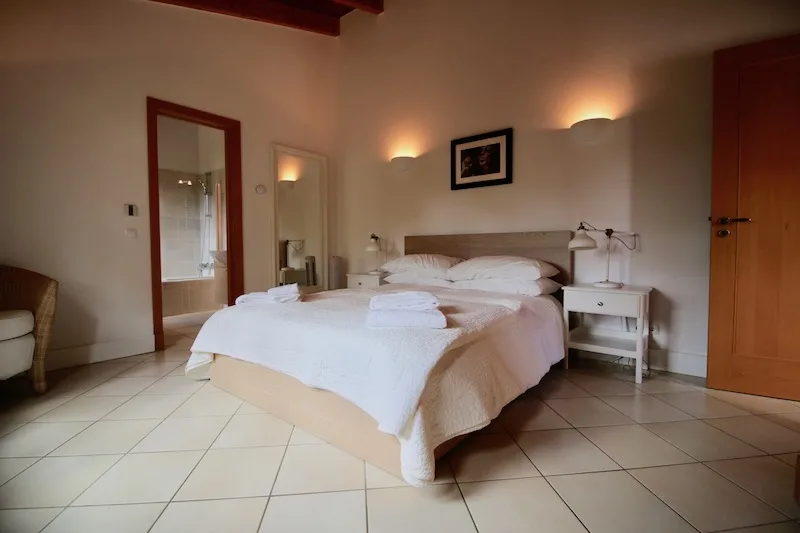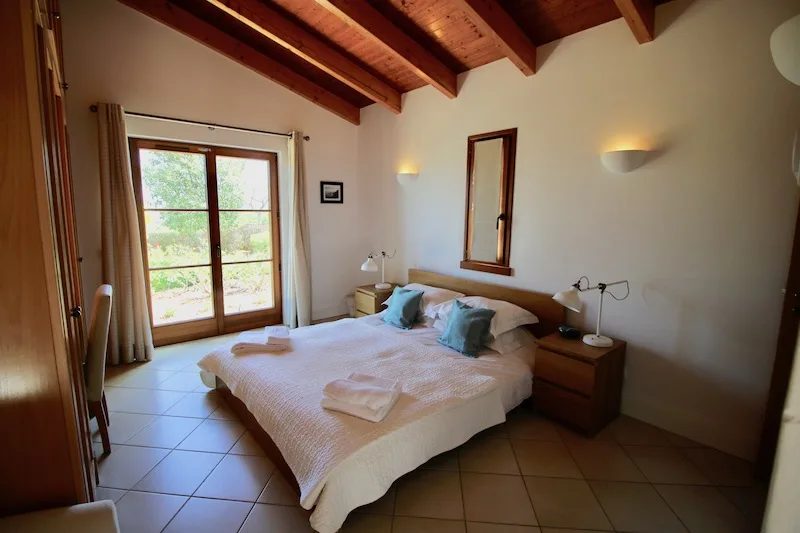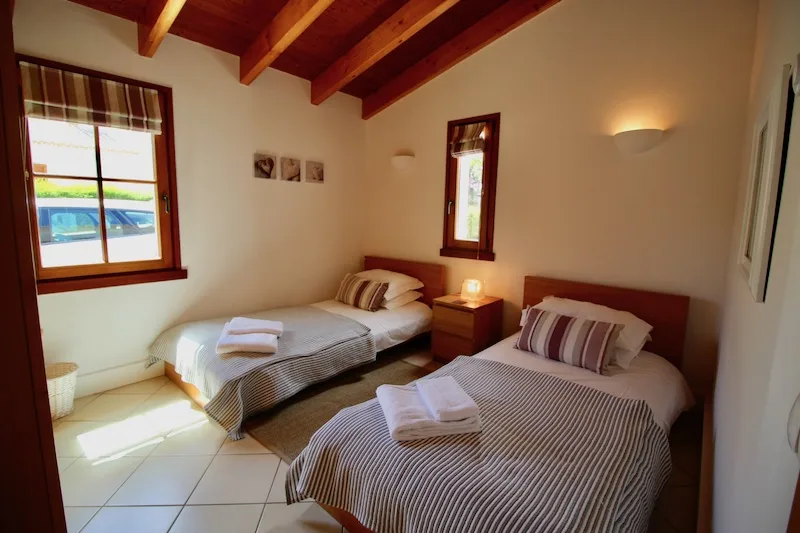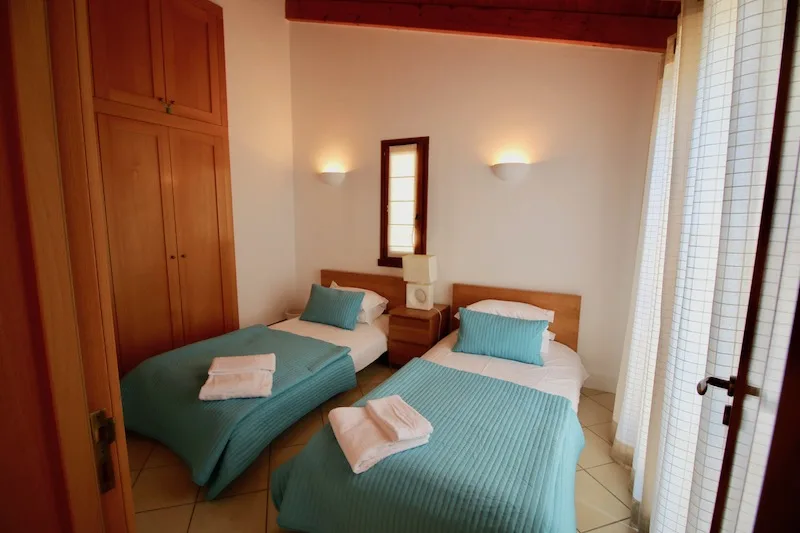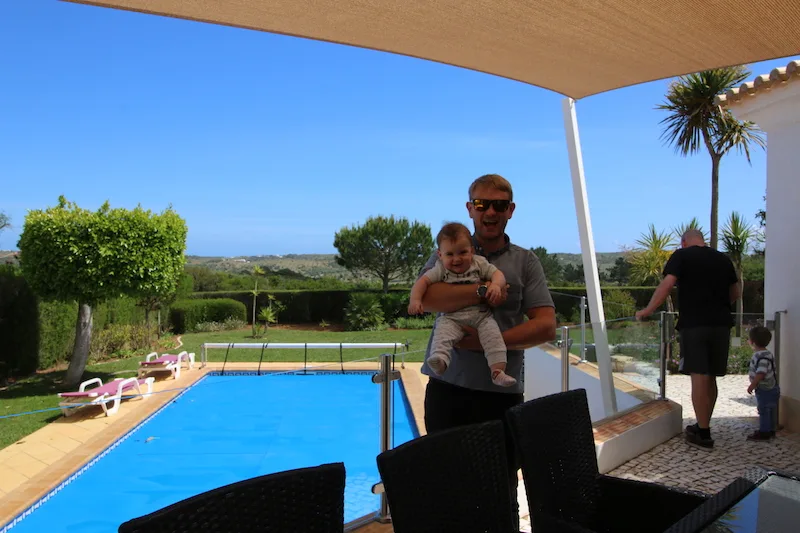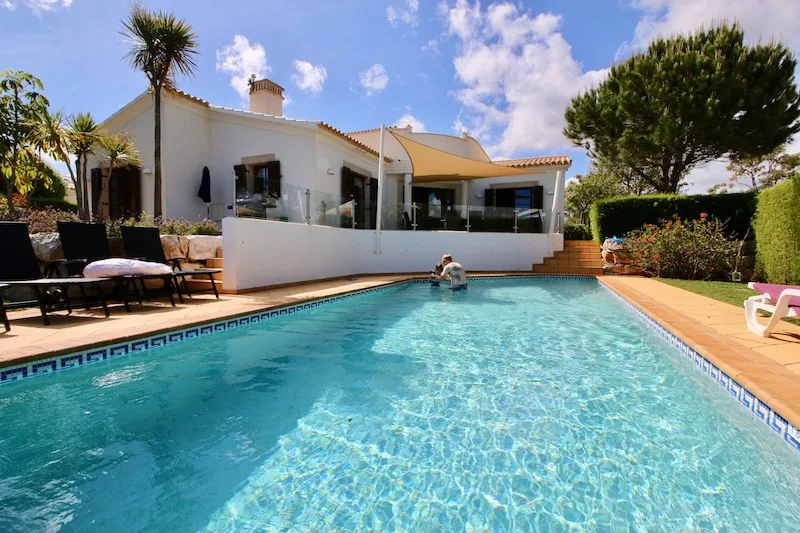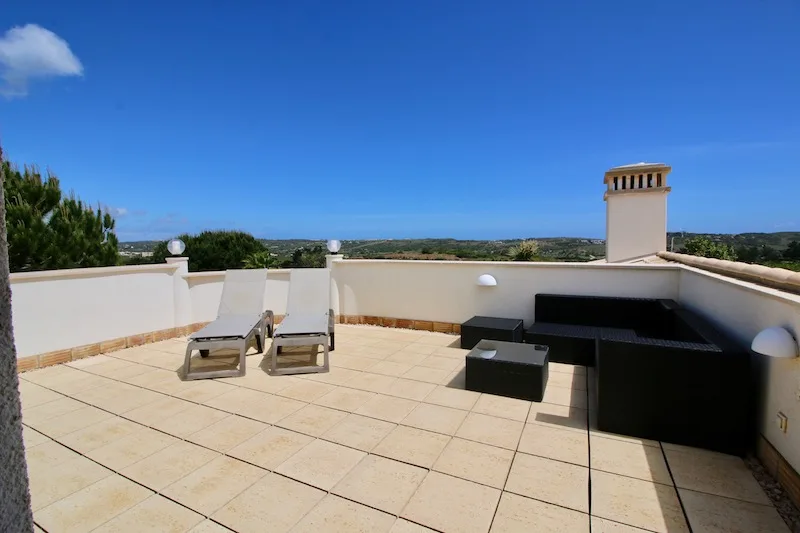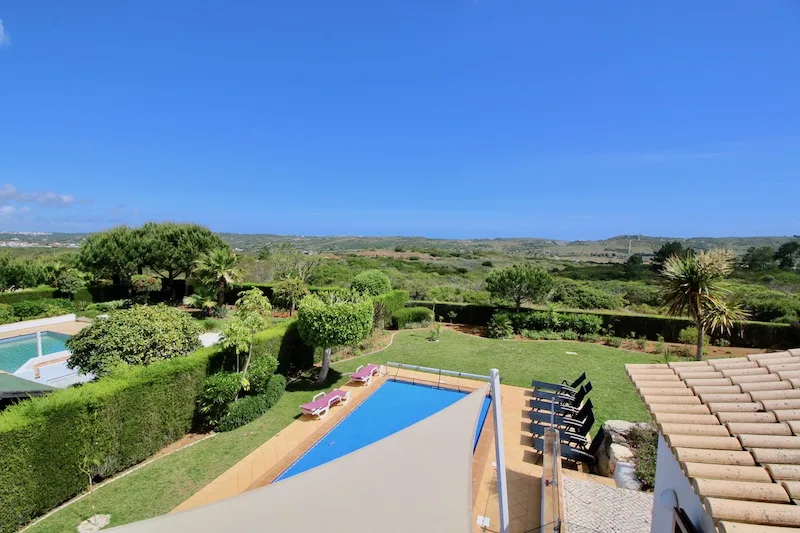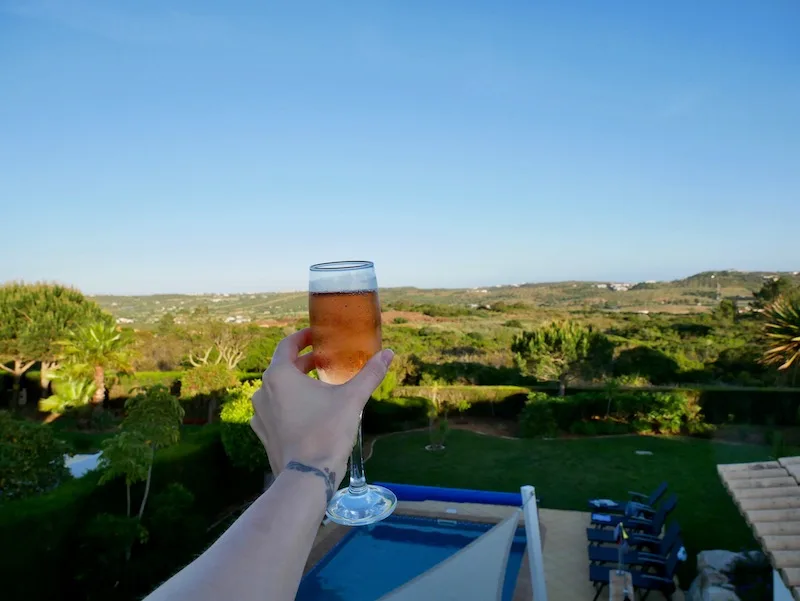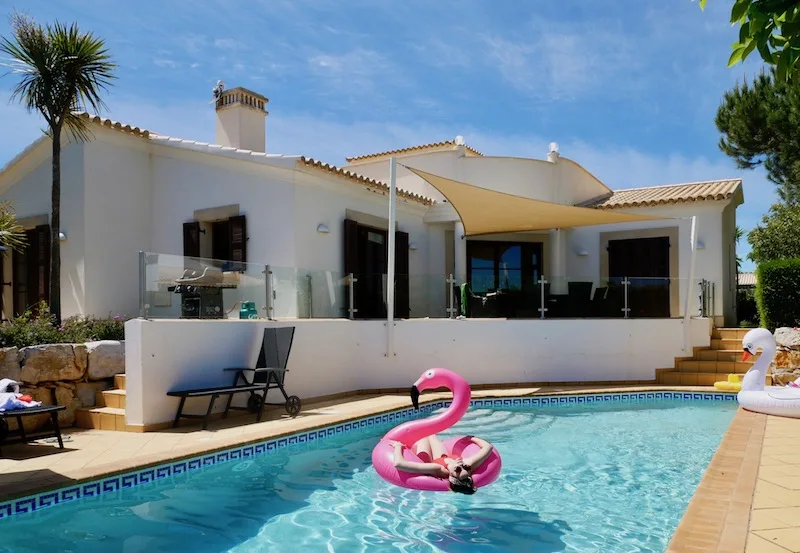 Almaverde is an eco-village made up of 120 luxury detached villas set on an enormous 58 hectare site. Each villa is stylish and elegant with pretty gardens and a tranquil vibe. I was in villa 75 which had 4 bedrooms, 2 en-suites, 1 family bathroom, an enormous kitchen/dining/living area, a lovely outdoor area with a BBQ area, a perfect heated pool and a large roof terrace. The villa has the perfect balance of feeling like a welcoming family home and a luxury villa. There were lovely little touches around the place that made it feel so much nicer than a generic hotel.
A welcome basket filled with goodies was waiting for us in the kitchen and the fridge was filled with cold beer, wine and some essentials like bread, ham, cheese and fruit. This was a little touch but it made such a difference to the start of our holiday. We'd had a long journey and we were all tired and hungry when we arrived so being able to have a beer and a snack on the veranda was the perfect welcome!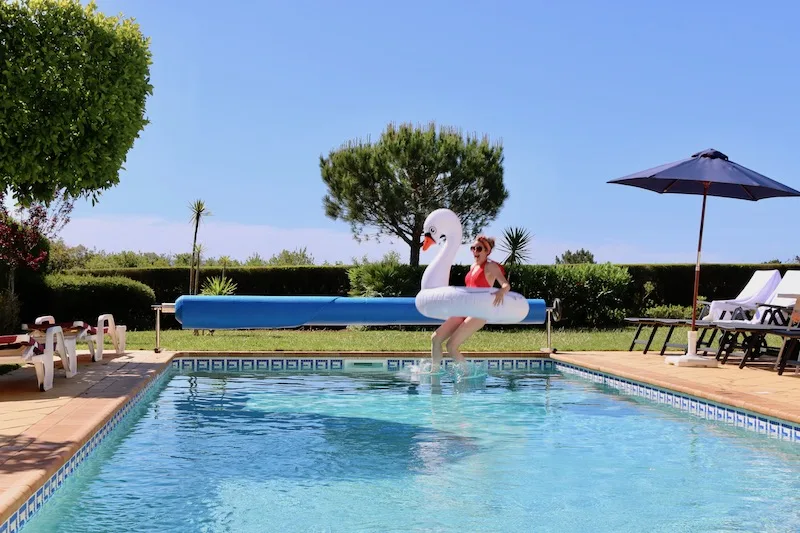 What makes them eco-villas?
Almaverde villas have 23 international awards for innovation, energy performance and sustainability and they're a model for how a modern villa should be built. They have lots of fancy, modern features that help keep them warm in the winter and cool in the summer. I won't go into all the details but you can read more about the coolhouse system here.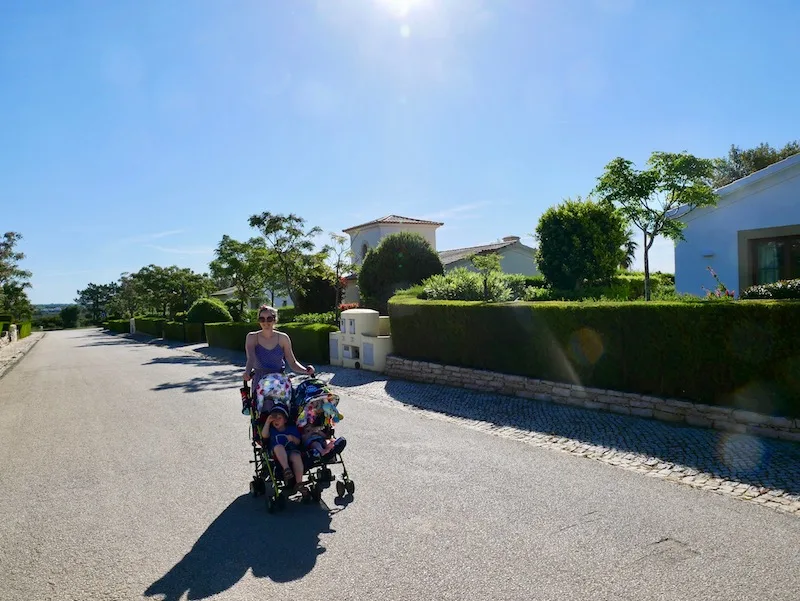 Almaverde's location
Almaverde has the most perfect location. You feel like you're in a real undiscovered area of Portugal with loads of tiny beaches without a soul in sight. It's on the edge of the relatively unknown Costa Vicentina Natural Park where you'll find over 100kms of protected coastline and there are miles of coastal paths where you won't pass another walker.
While it's easy to avoid mass tourism, you're actually not far away from the amenities and ease that come with all the tourists. I love being somewhere that feels remote but I also want to be close to shops and attractions.
Almaverde is just over an hour from Faro airport so it's really easy to reach. It's 10km from the town of Lagos with its pretty marina, markets, shopping and nightlife. There are lots of other busy towns not far away so you don't feel too isolated or in the middle of nowhere.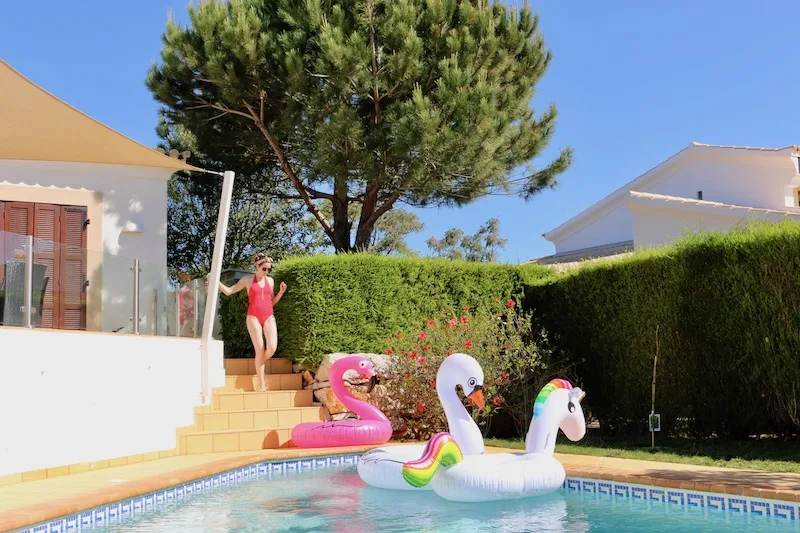 A family friendly villa
The best thing for us about Almaverde was how easy it was to travel there with the kids. We were provided with two travel cots, a bottle steriliser, a high chair a baby gate and there were lockable gates around the pool. There were also lots of plastic cups and bowls and toddler cutlery that George was very pleased with! Once again, it's the little things that make a difference and the things you often don't realise how much you need until you don't have them. I always forget to pack a plastic cup or a tiny toddler fork and these things just make meal times so much easier!
Within the Almaverde complex there is also a brilliant park that George spent hours playing in. We travelled during the low season so there weren't many other kids around for him to play with but I'm sure in the high season there would be plenty for him to make friends with.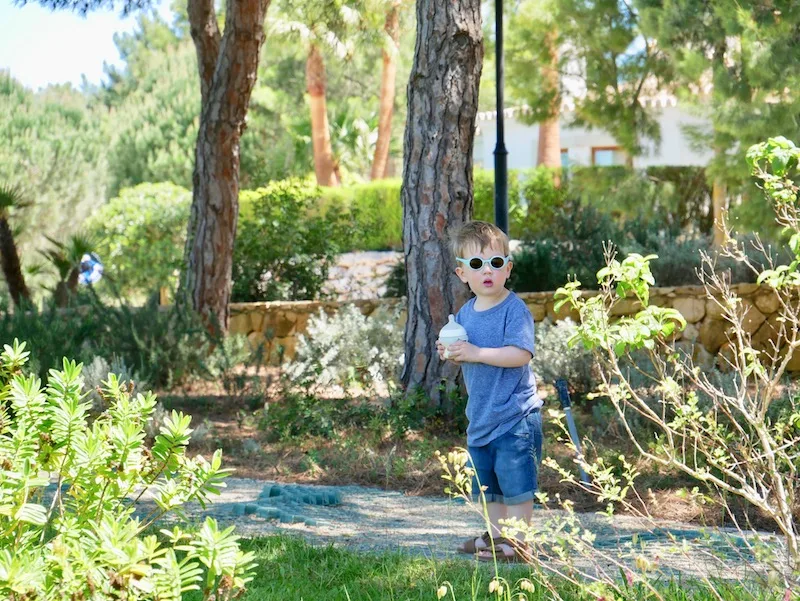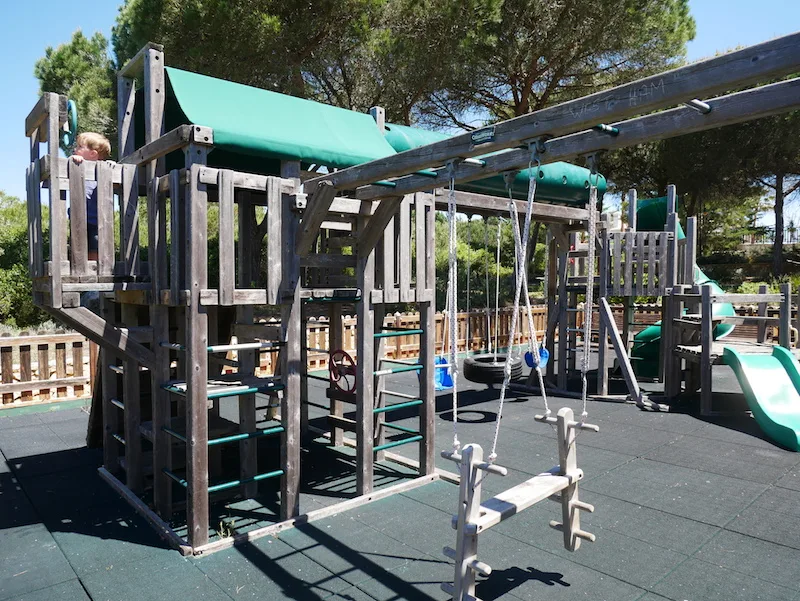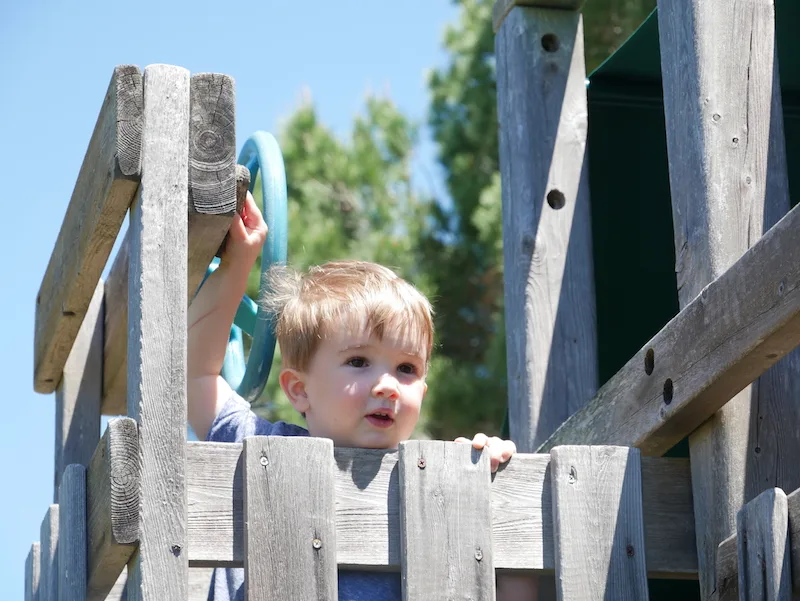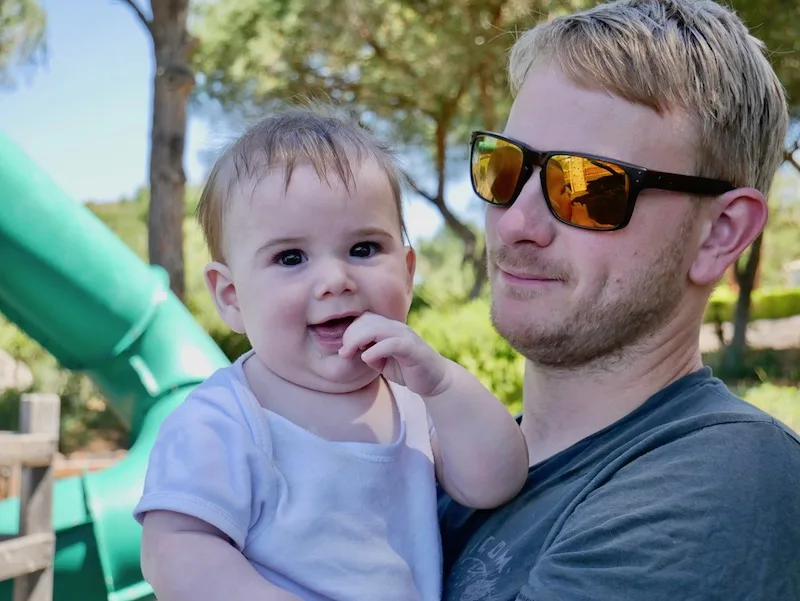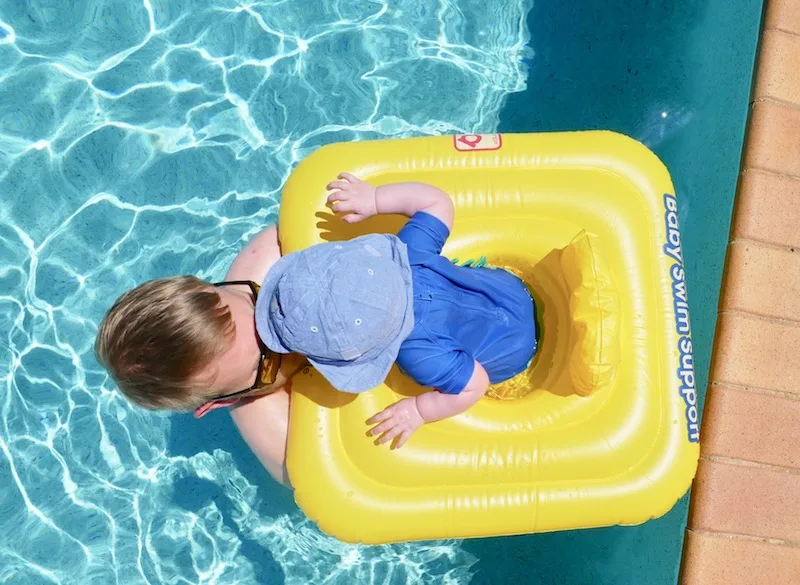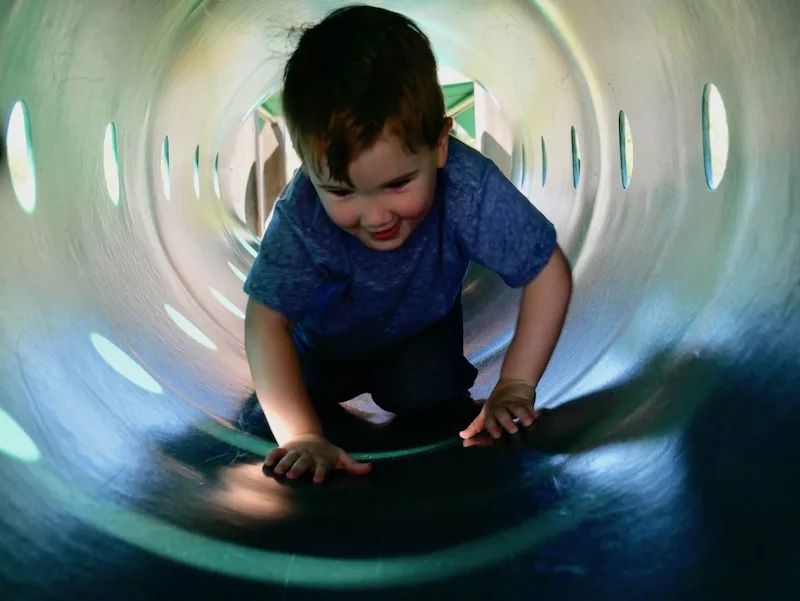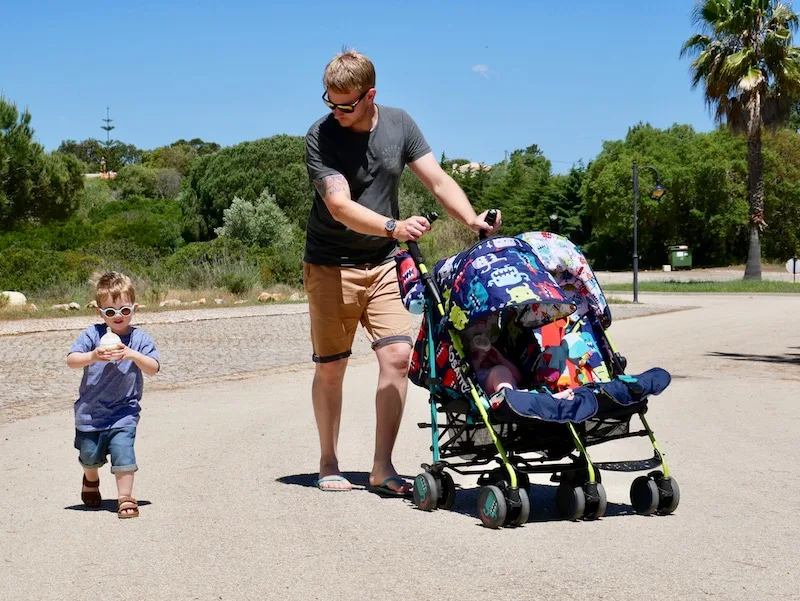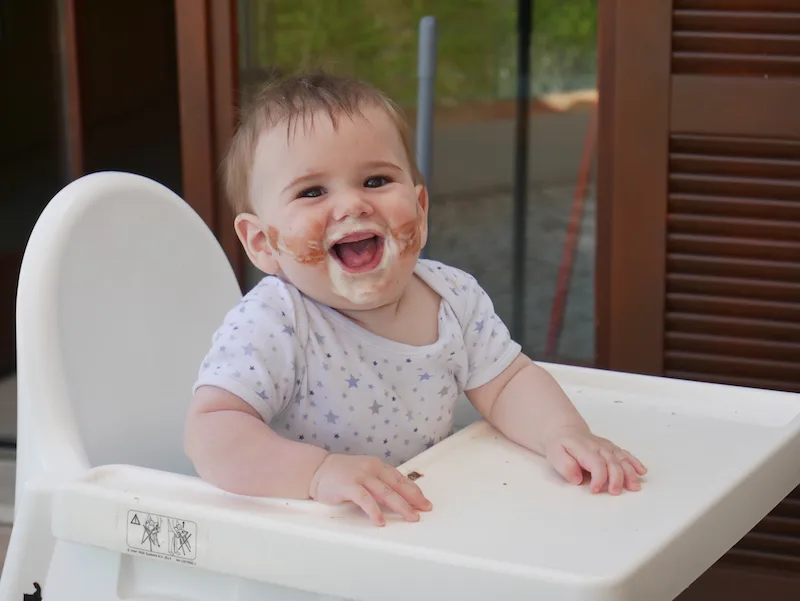 If you want to see what I got up to in Portugal, take a look at my last post:
A perfect day on the Algarve at Praia da Bordeira
---
My holiday details
I flew to Faro from Liverpool with easyJet. The flights were booked 12 weeks in advance and cost £112pp
I stayed at Almaverde Villa 75 on the Western Algarve
We hired a car through Luz Ocean Drive and it cost £200 for a week for an estate car