Last summer, Monica and I travelled to Southern France for four days. We travelled to France by train but then went our separate ways once we arrived in Paris so we could cover as much ground as possible. I had no idea we'd each see and do so much and we both has incredible trips.
Last week Monica shared her weekend itinerary for a more unusual, off-the-beaten track weekend in the south of France. This week it's my turn and I'm sharing my itinerary that took me through Nimes, Pont du Gard and Uzès.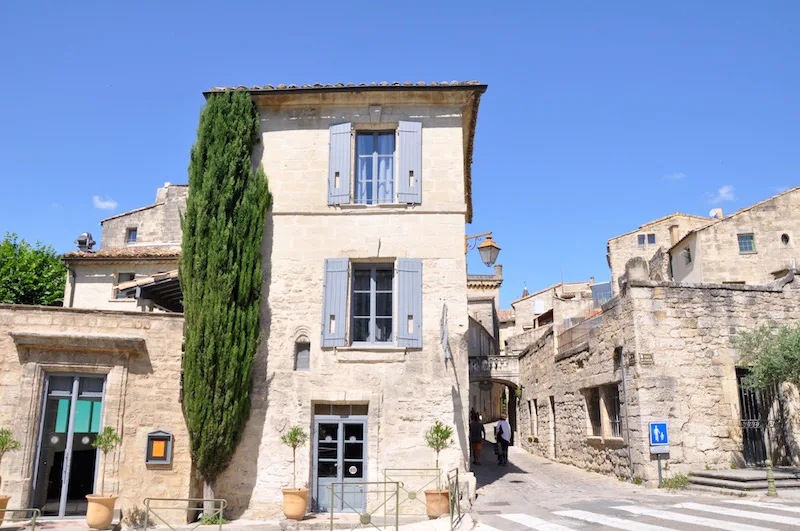 In just one day I saw majestic scenery, ancient architecture, quaint villages and a chic boutique hotel. I went canoeing, sampled wine, climbed a medieval turret and tasted olive oil, all in the same day. Southern France covers a huge area, but there's so much packed into it that it's well worth taking the time to explore as much as you can.
You could spend months here without getting bored, but as most of us will only have a week or so to see what we can, Monica and I have created the perfect itinerary for a week in Southern France. We've added a couple of extra days in so if there are some activities that don't take your fancy, you can easily swap that day for one of the others.
How to spend a Week in Southern France
Day 1: Travel to Nimes
There are loads of flights each day from the UK to airports in Southern France (like Nîmes or Avignon), but travelling by train can much more pleasant, especially when you're making your way through such incredible scenery. You can book journeys through Voyages-sncf.com to arrive in Avignon or Valence.
Collect a rental car from your preferred company and head to Nîmes for your first night.
Spend some time walking around the historic town centre, and be sure to check out the Arènes de Nîmes, a Roman amphitheatre that looks like a smaller (and less crowded) version of Rome's Colosseum.
Dinner suggestion: Restaurant La Madeleine, overlooking the beautiful Saint Paul's church. Find it at 27, rue de la Madeleine.
Stay: Appart'City Nîmes Arènes
Find out more here: 5 things to see in Nimes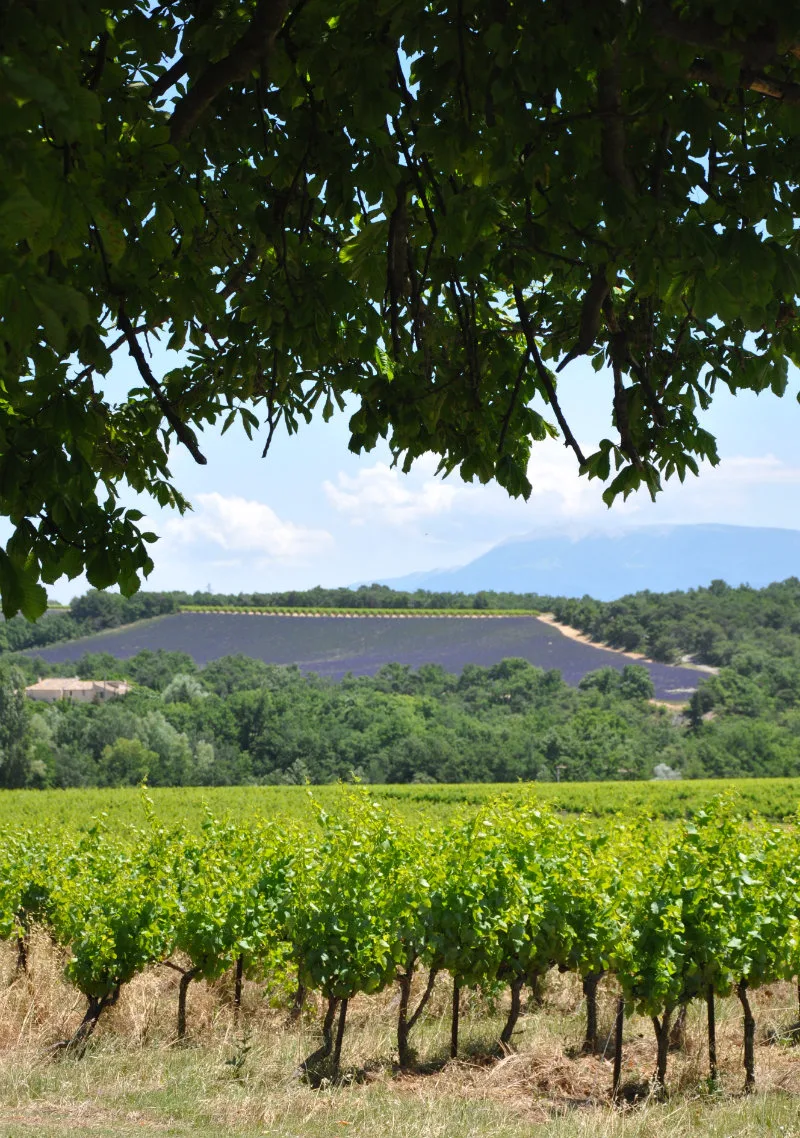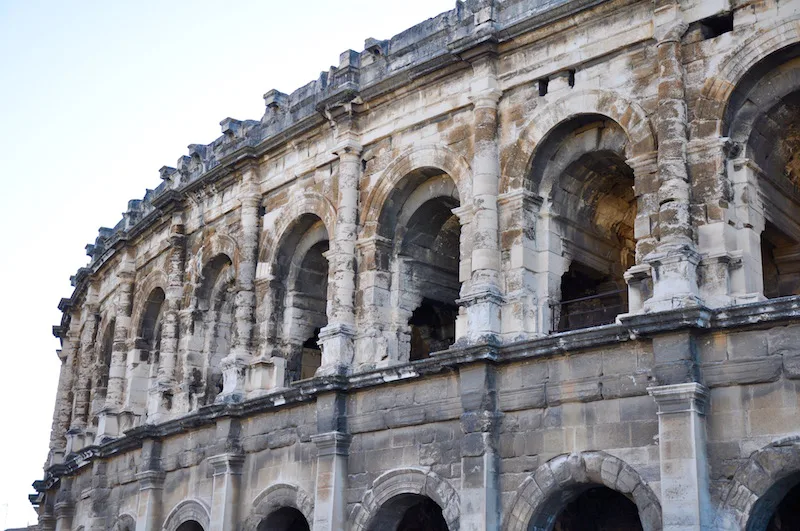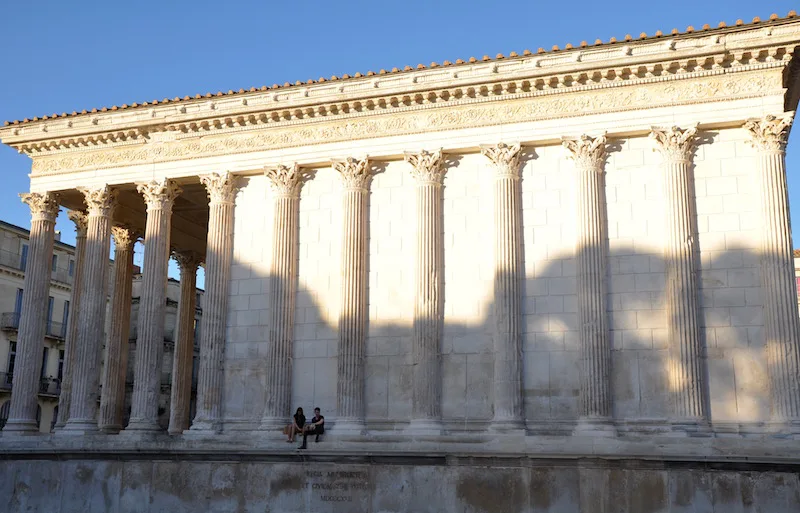 Day 2: Canoeing, Pont du Gard & Saint-Laurent-des-Arbres
I hope you've packed your swimming gear, because you're going to need it today.
Before you leave Nîmes, pop to a supermarket and stock up for a picnic. Don't forget snacks, drinks and sunscreen before driving to Canoë Le Tourbillon to begin your journey down the River Gardon.
You'll be given a waterproof bucket to store your picnic, camera and any other belongings you'd like to take, and then you'll be given a canoe and left to your own devices for as long as you like. You just have to make it to the meeting point, about a two hour paddle away, for the pick-up each hour.
The scenery is stunning and along the way there are plenty of picturesque spots for you to stop and enjoy a picnic and a paddle in the gorgeously clear water.
Find out more here: Pont du Gard and Canoeing on the Gardon River
If you'd like to see more of Pont du Gard, make your way to the visitor's centre after your canoeing trip and spend some time in the museum to learn about the incredible building techniques used by the Romans almost 2,000 years ago.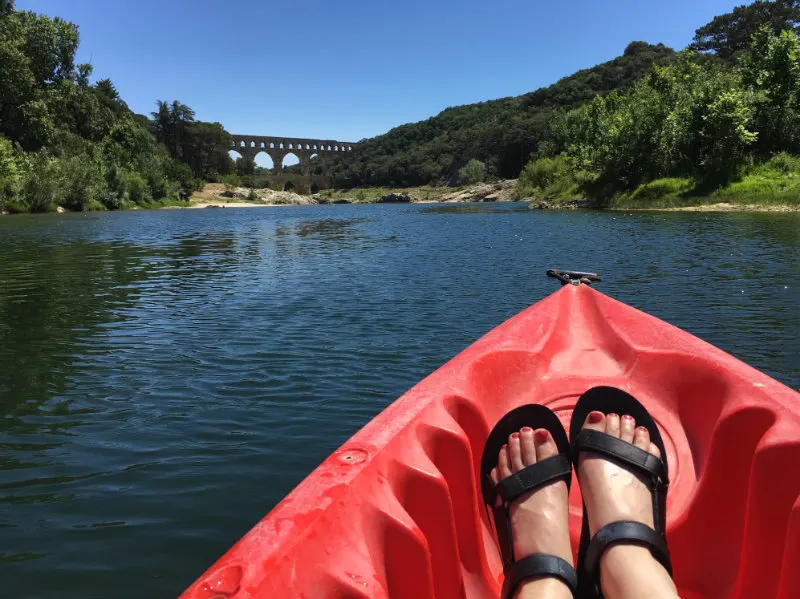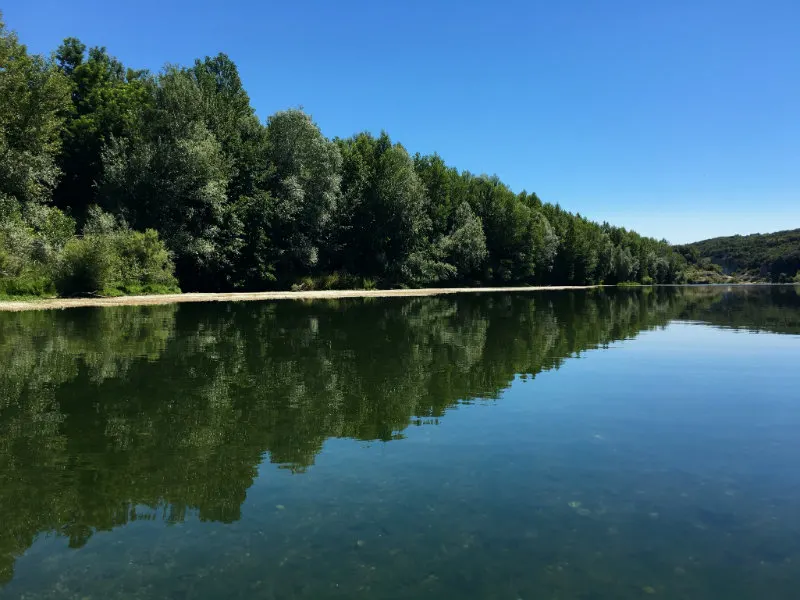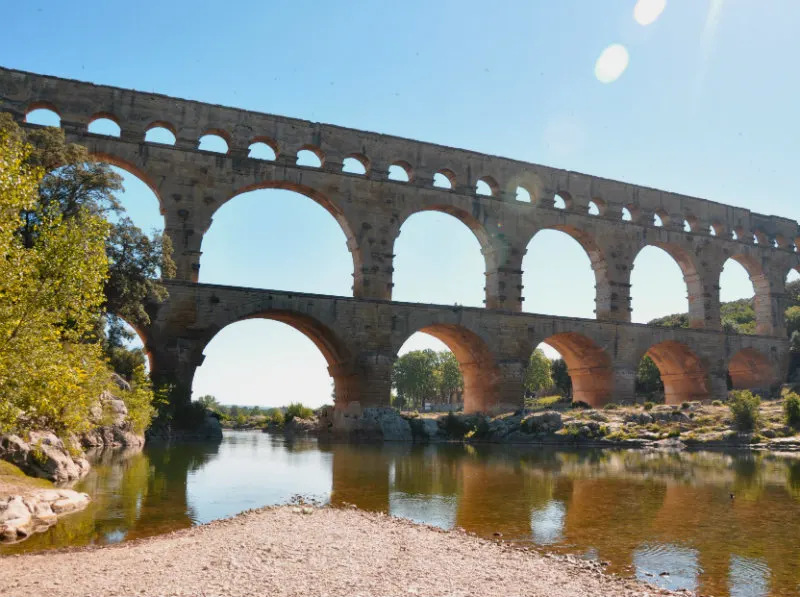 If you'd rather see something else, head to the stunning town of Saint-Laurent-des-Arbres with its 10th century church, stunning streets and delicious Lirac wine that's only found in this small corner of Southern France.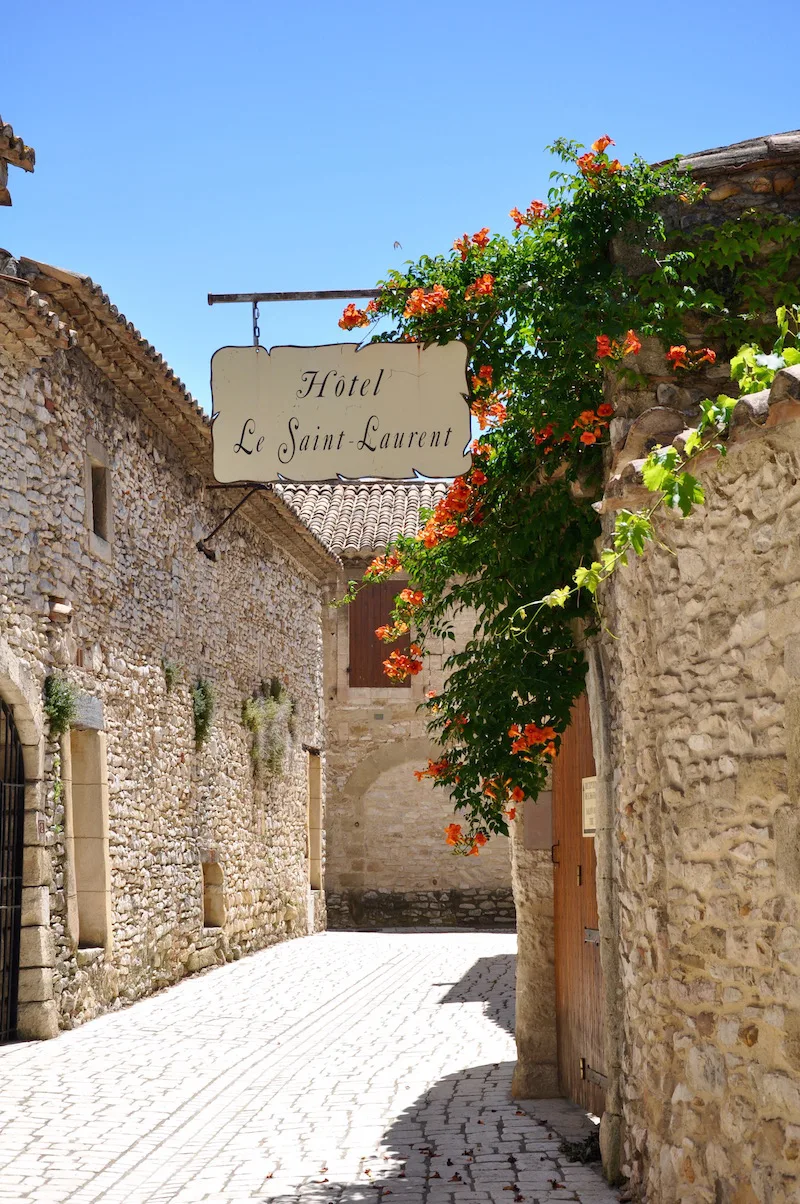 At the end of the day, drive to the gorgeous town of Uzès and check into the spectacular Hotel Entraigues for the night. Don't miss dinner in the hotel's restaurant for a modern twist on Southern French classics.
Day 3: Uzès
If you can, plan to be in Uzès on a Saturday, so you can experience the vibrant market that starts in Place aux Herbes and spills out into the surrounding roads, sidewalks and squares. You'll find fresh fruit and vegetables, meat, cheese, pastries and handicrafts like soaps and hats.
Find out more: Discovering Uzès: A Gem in Southern France
Even if you're not lucky enough to be around on market day, there's plenty to see and do in Uzès, like the medieval garden or the Duke's Castle. Take a stroll, enjoy the local food and drink, and soak up some of that gorgeous Southern France sunshine.
If you can bear to drag yourself away from the picture-perfect streets of Uzès, drive just 15 minutes out of town to visit Le Moulin d'Uzes, a local producer that will change the way you think about olive oil forever.
Find out more: The best food and drink in Southern France
Stay another night in Hotel Entraigues and make the most of the relaxing pool area while you're there!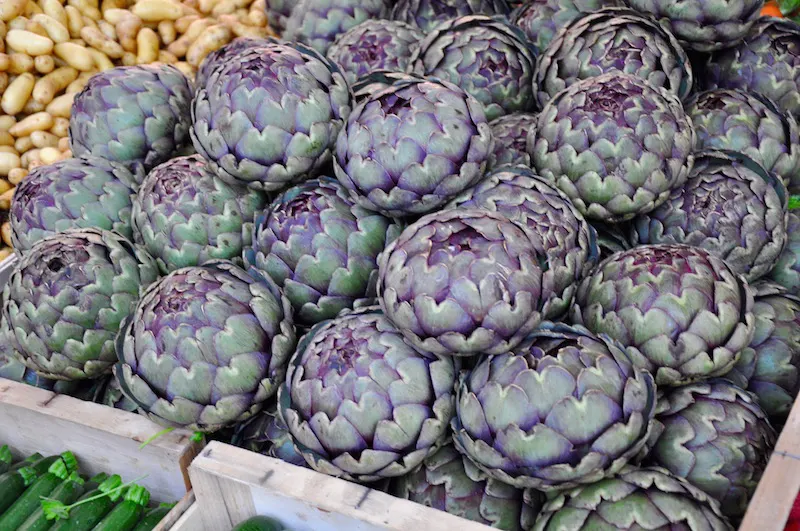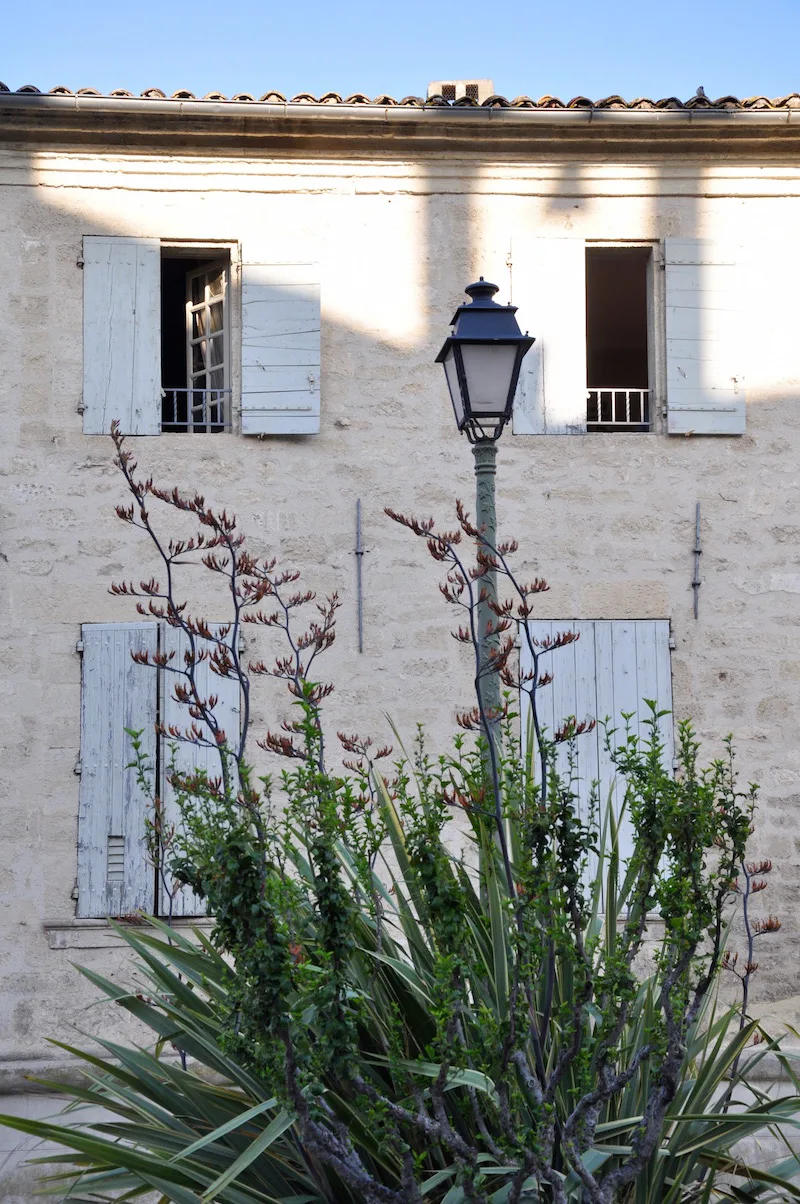 Day 4: Wine tasting
Have a lazy morning, and then it's time to hit the road again, this time in search of some of those famous wines Southern France has to offer.
Start at Domaine de Grangeneuve, about an hour's drive from Uzès, and enjoy a wine tasting in the winery's cellar, which is a converted 18th century coach inn. If you call ahead, you can even arrange a cooking class with the owner's wife, who pairs each of her dishes with one of the wines made on site.
Next, wind your way along mountainous, hairpin roads (it'll be worth it, I promise) until you reach Domaine de l'Ancienne Ecole. Here you'll be able to try delicious wines – their rosé is particularly memorable – made by British couple Anna and Wilson Thorburn. Make sure you drink in the amazing views across the lavender fields and all the way to Mont Ventoux before you go!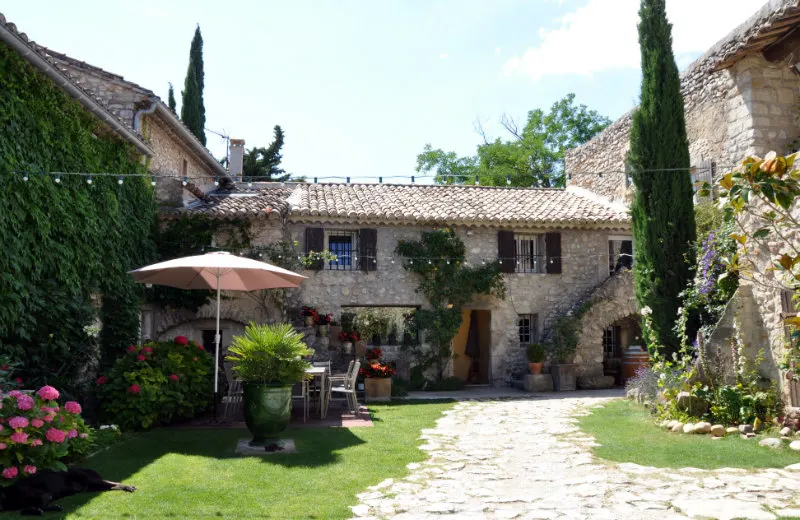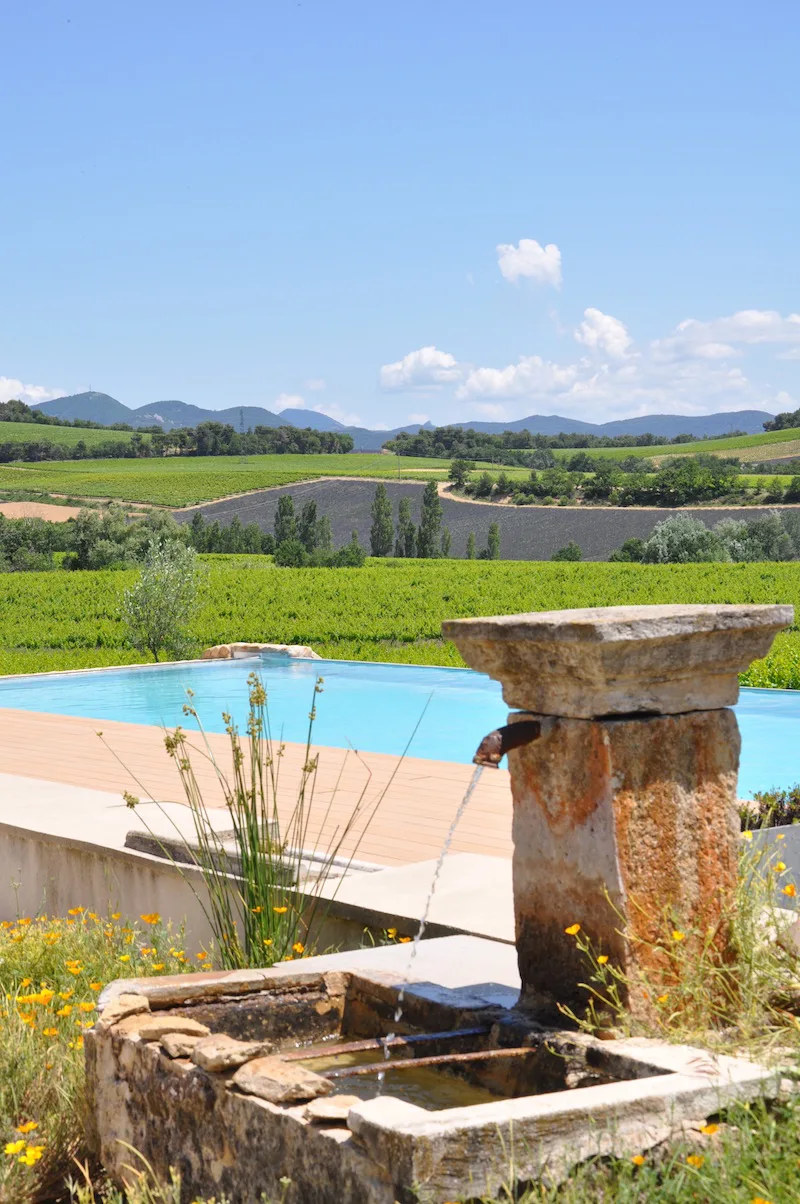 If you're looking for more inspiration for a weekend in the south of France then take a look at Monica's weekend itinerary
An off the beaten track weekend in Southern France: Balazuc, St Martin, Avignon and Isle sur la Sorge.
[one_half]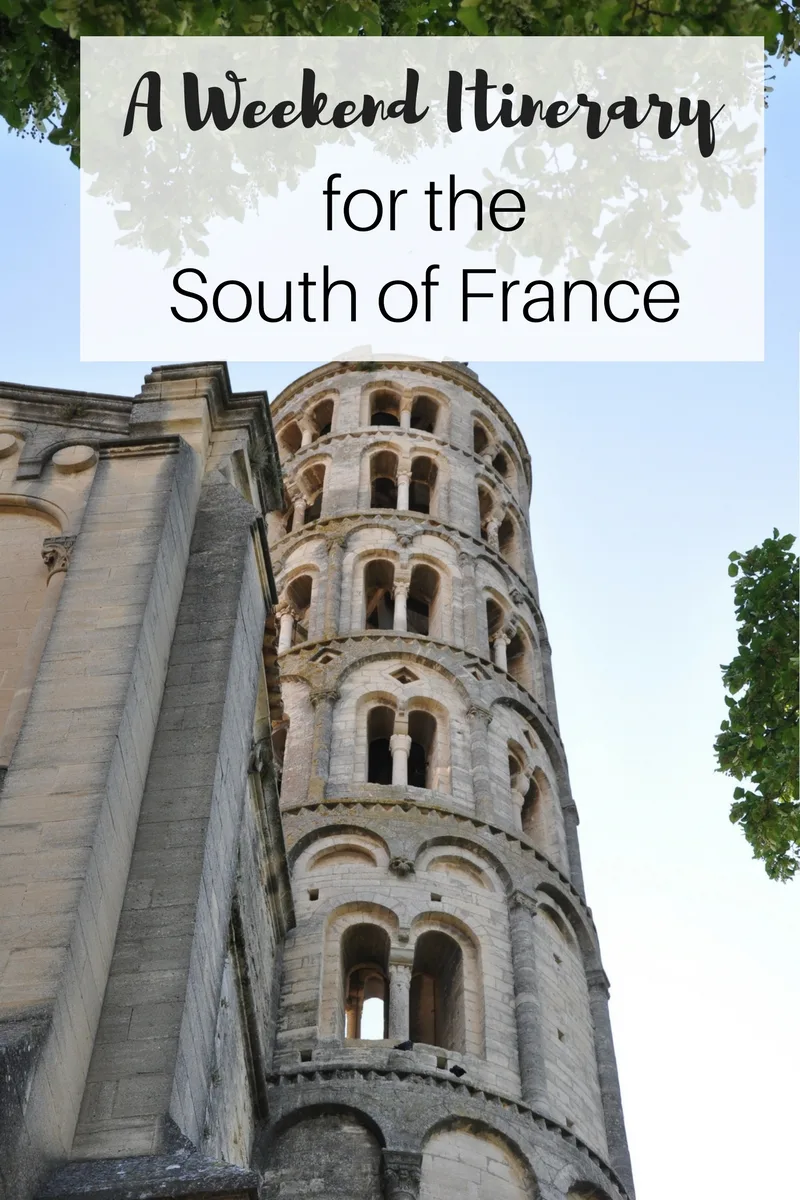 [/one_half]