Welcome to the new feature on The Travel Hack called Weekender of the Week! Each week I'll be bringing you a quick weekender idea to inspire your next weekend escape.
This week it's all about a weekend in the Algarve, Portugal.
Most of us think of the Algarve as being a week-long destination. Of course, it's a fabulous place to spend a whole week but it's equally fabulous for a shorter break too.
The Algarve is a place filled with gorgeous, golden beaches, stunning scenery, great weather, amazing seafood restaurants and cute towns with a traditional Portuguese vibe. Most people will fly into Faro, a short and affordable flight away, which is what makes this an easy destination for a short trip.
How to plan a weekend in the Algarve, Portugal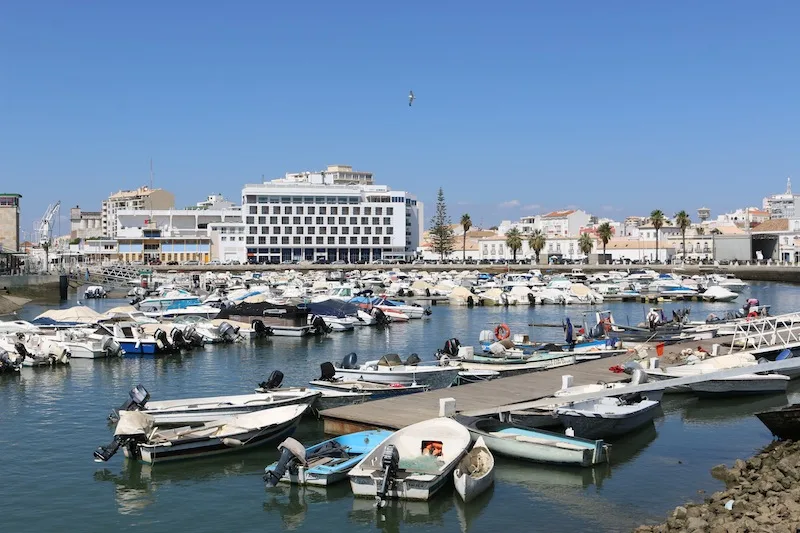 Faro, Portugal
How to get there
Fly into Faro from lots of regional airports in the UK. You can bag a bargain flight from under £100 with easyJet and the flight takes less than 3 hours. easyJet have some great flight times too with flights leaving early evening to make the most out of your limited time out there.
Travel Hack Tip: Fly with hand luggage only so you don't need to arrive at the airport as early.
Where to stay
Algarve is a real villa holiday destination so I'd recommend renting a villa. Oliver's Travels have some beautiful properties for a 2-night stay in the Algarve. Opt for a villa with a pool to make the most out of the sunshine.
Travel Hack Tip: If you've got longer than a weekend, Oliver's Travels have an early bird offer where you get £100 off your booking, champagne on arrival and VIP airport lounge passes. It applies to 7-night bookings and is available until January 31st 2016.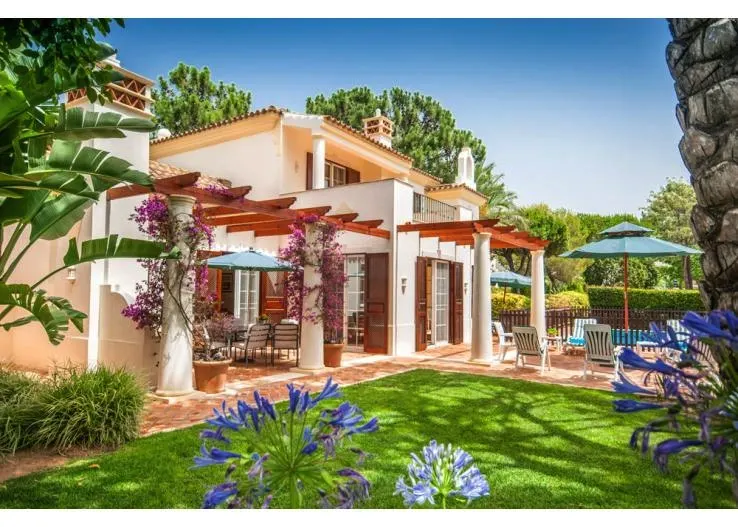 How to get around
Hire a car and drive around at your leisure. A hire car is the best way to get around in the Algarve. There are a lot of beautiful little beaches, coves and towns to discover and it would be difficult to find a lot of them if you were relying on public transport.
If you're after a 'flop and drop' style holiday and don't plan to move too far from the beach or pool then you'd probably be better off just taking a taxi to your accommodation.
Travel Hack Tip: Make sure you hire car comes with a satnav so you don't get lost. Also, speak to the car hire company about toll road payments. They'll usually offer you a little disk to place in your windscreen. There is a small fee for this but it's the cheapest and easiest way to pay for toll roads.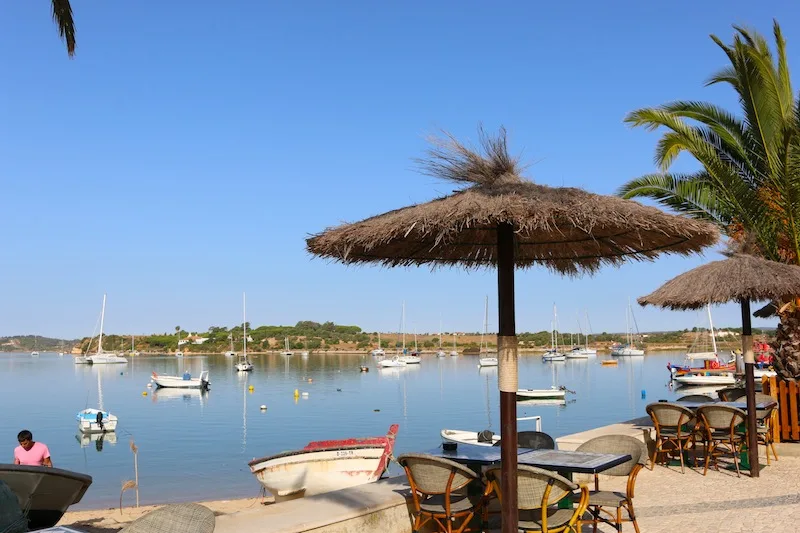 A perfect place to sit and have a morning cuppa while watching the fishermen bring in their catch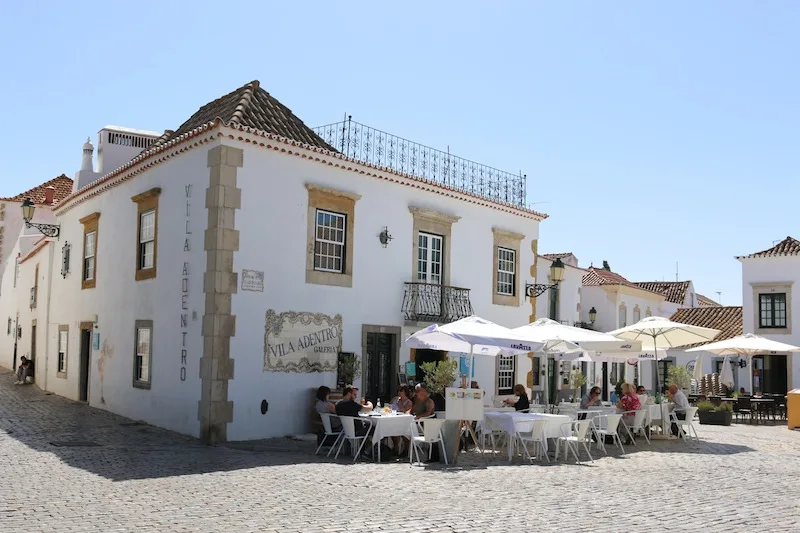 What to do
There is an endless list of things to do in the Algarve but when you're here for a weekender it's going to be all about relaxing, enjoying the sunshine and dining in the many, many restaurants.
The last time I was in the Algarve, we used Google Maps on our phones to pinpoint all the beaches and simply drove along the coast, stopping at each beach or little town along the way. If you have the flexibility of car, this is a really nice way to spend a day.
Eating out here is really affordable and there are so many options that it's unlikely you're going to do any cooking. Whether you're looking for fresh seafood, stone baked pizzas, traditional Portuguese cuisine or family friendly restaurants, you're going to find it in abundance! Wherever you are, make sure you leave your villa just before sunset and head to a bar with sunset views over the sea. Sundowners are the best way to start an evening in the Algarve!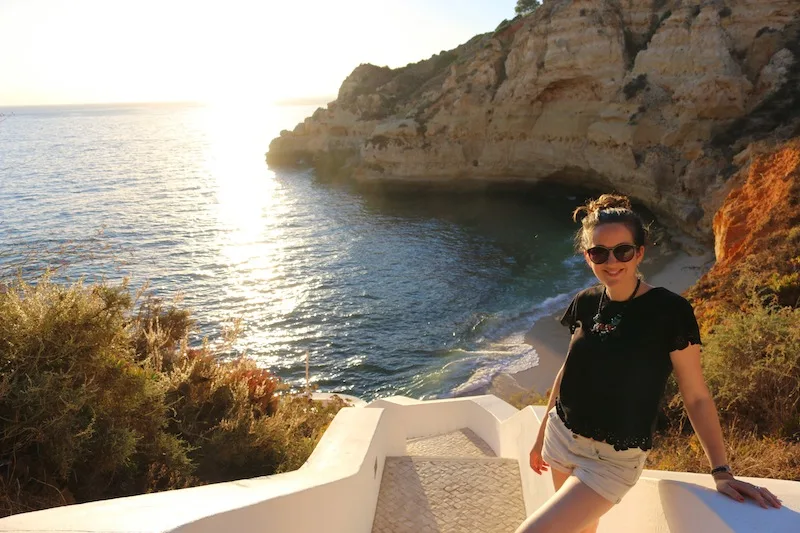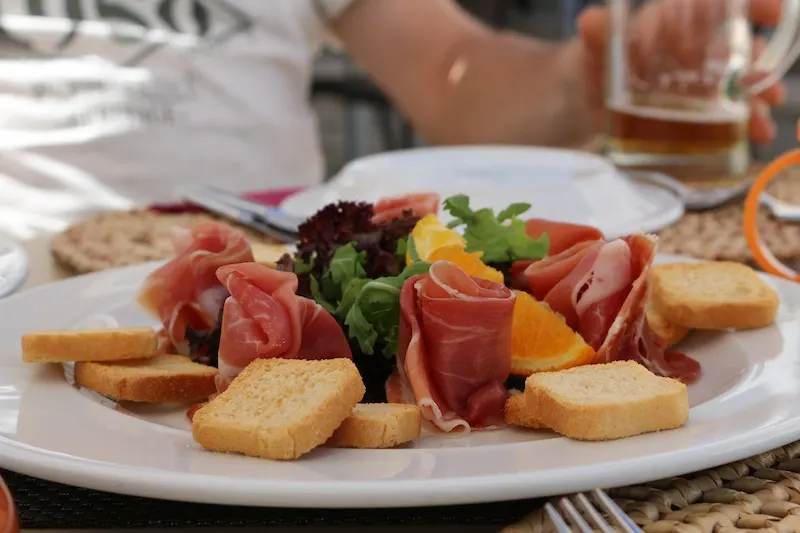 Tips for an affordable break
If you're travelling on a budget then arrange this trip with a minimum of 4 people. If you're renting a villa it's much more affordable to rent a large villa between more people, so the bigger the better when it comes to savings! The same applies for car hire – a minibus between 12 people is much cheaper to hire than a small car between 2 people. Save money on meals by dining out at lunch time when meals tend to be cheaper. Opt for a villa with a BBQ and outdoor seating so dining in your villa is just as enjoyable as dining out.
Cost of a weekend in the Algarve
A weekend in the Algarve is going to set you back around £225pp for the initial costs of a 2 night break. I'd then recommend a minimum of £100pp for wining and dining + extras like fuel (which is very cheap out there!)
This is based on:
Flights = £100
Accommodation = Under £100 for 2 nights per person
Car hire = Maximum of £25 per person
What do you think? Are you tempted to take a long weekender to the Algarve?