Yes, that's right, heated jacket. Heated!
Today I'm reviewing the new Explorer Jacket from Blaze Wear, a heated jacket that's a complete game-changer for people, like me, who are always cold.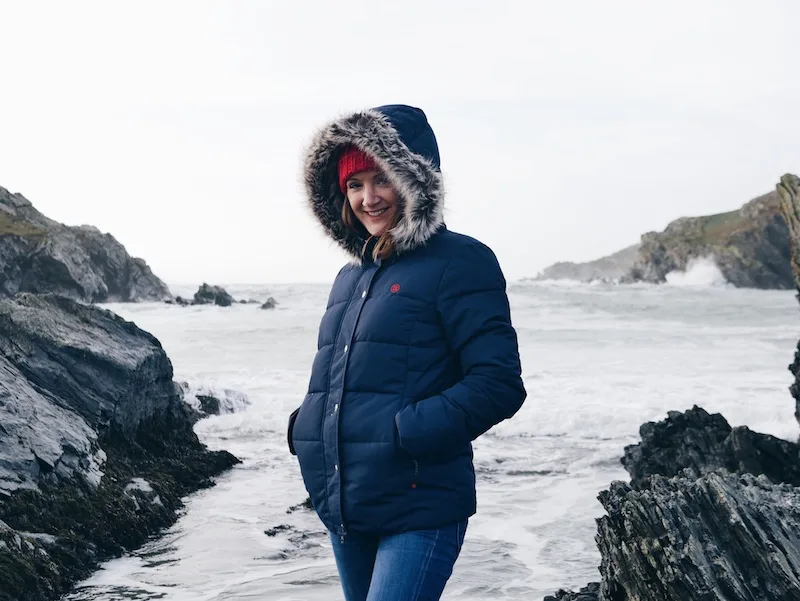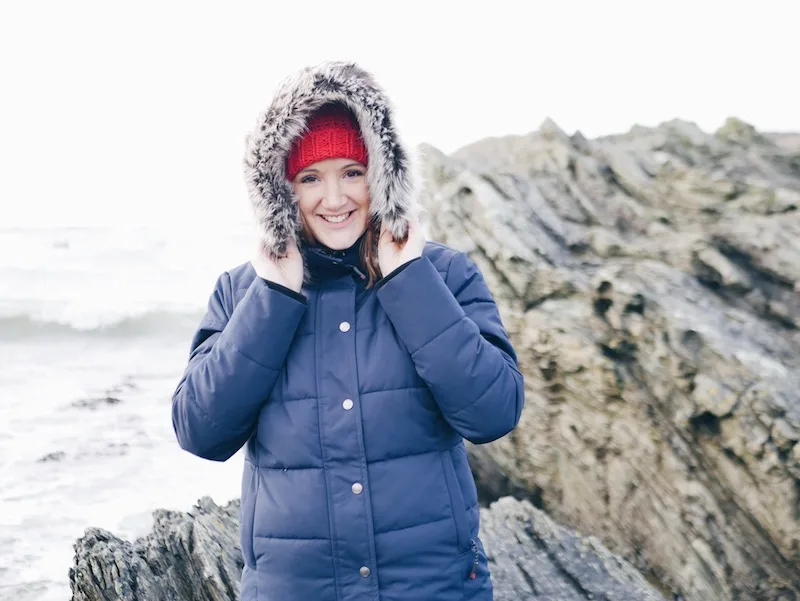 Blaze Wear specialise in heated clothing and their new Explorer heated Jacket is basically like wearing a gorgeous coat filled with mini radiators. Seriously, it's the best thing ever.
I remember being a teenager in school and shivering with my group of girls on the hockey pitch during lunch times. We'd huddle together to stay warm while cursing our teachers for banning us from being indoors during break time. The conversation would always alternate between how cold we were, boys, how much we hated our teachers and then straight back to how cold we were and how we wished we could have magical coats fitted with radiators so we'd all be toasty and warm.
Heated jackets seemed like science fiction at the time and we didn't really imagine such a thing would exist.
But here I am, sat in my kitchen still wearing this delicious heated jacket after walking the dog because it's so snug and cosy I don't want to take it off!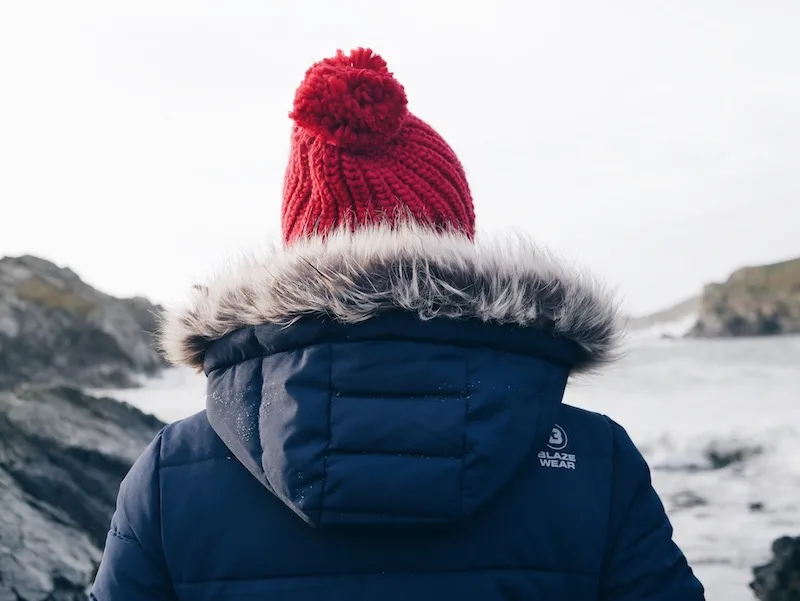 Let me tell you a little more about the Explorer Jacket from Blaze Wear.
The style of this heated jacket
The first thing people seem to comment about the Explorer Jacket is that it's really nice. They say this in a high pitched, surprised kind of way as though they wouldn't expect a heated jacket to actually look nice. It just shows that not many clothing brands manage to combine style and substance but I think Blaze Wear have done a fantastic job.
Blaze Wear are a premium outdoor brand and this is definitely reflected in the jacket. The quality is amazing but it's also well designed and stylish. It's the lovely little details like fleecy pockets, thick cuffs and the soft, fluffy faux fur on the trim of the hood that make this feel high-end. It's a heated jacket I'd be just as happy to wear on country walks or out shopping on a chilly day. It'll take you from hiking in the mountains to a cool country pub without any problems!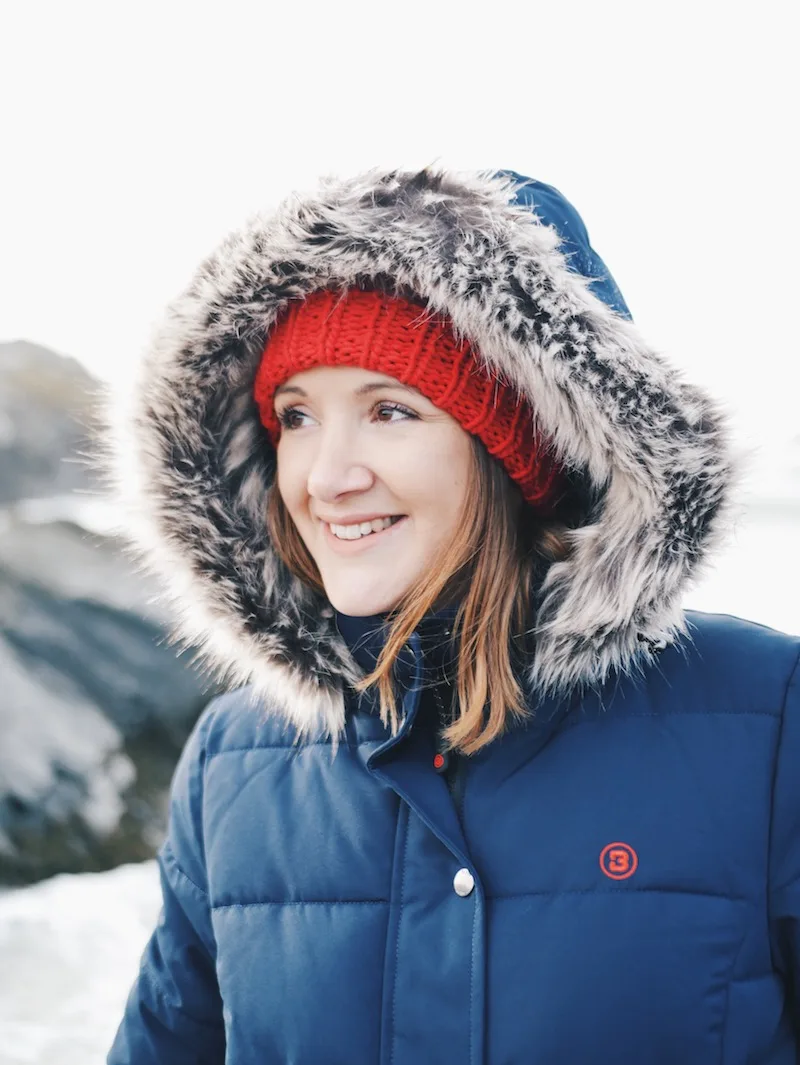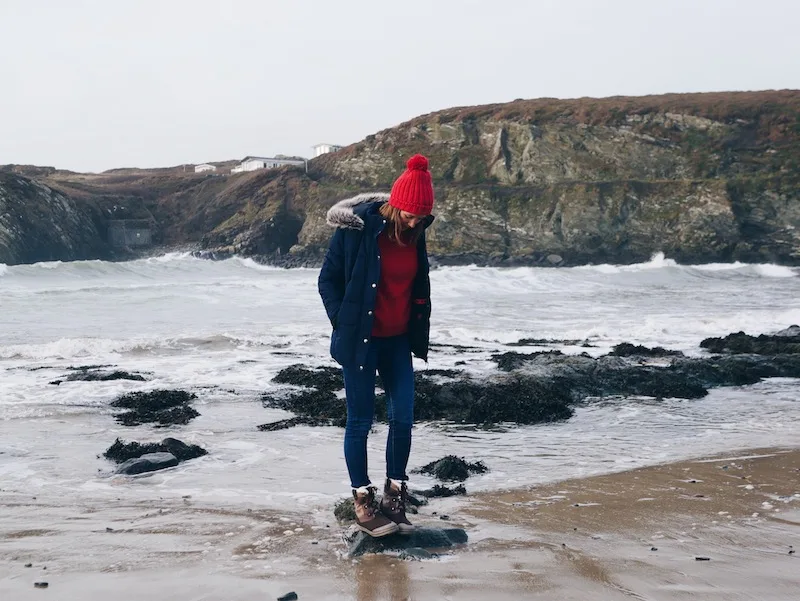 Tell us about the heated jacket bit…!
OK, so on to the good bit!
The Explorer Jacket is fitted with Tri Zone technology (these are basically your mini heaters) with two panels at the front and one at the back targeting your core which naturally distributes heat around the body. The jacket comes with a rechargeable battery pack that sits inside an internal pocket and powers your radiators.
It's a USB battery so you just plug it in to recharge it like you would with any other rechargeable device at home. It will then heat your coat for up to 13 uninterrupted hours! And a little bonus from having this battery pack is that it can double up as a portable phone charger.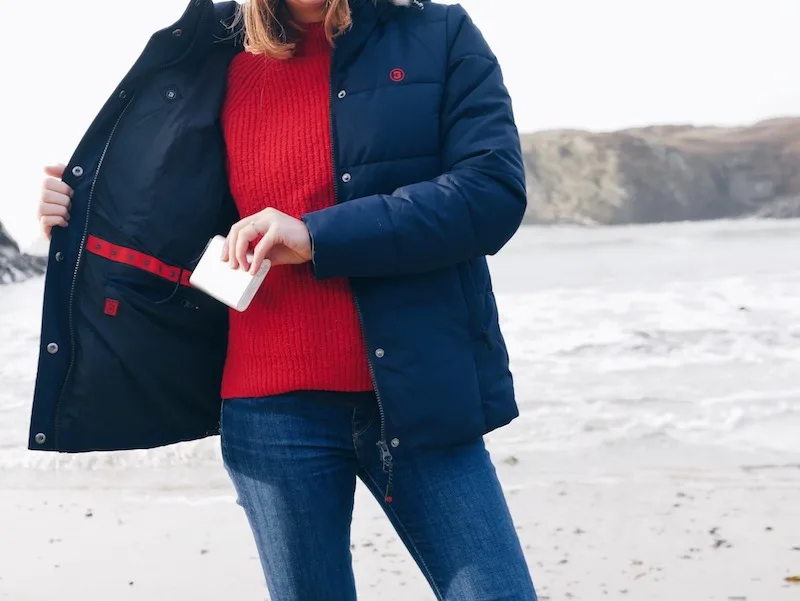 The heated jacket has temperature control and there are three heat settings – cool, medium and hot. Of course, I always have it set to hot and even when I'm sweating I refuse to turn it down. The jacket can reach up to 55°C so you're never going to be cold in this baby!
(Note that the battery lasts for four hours when it's on the hottest setting of 55°C, eight hours when it's on medium which is 45°C and 13 hours when it's on low which is 38°C)
There is something wonderful about being really hot while you're in the cold outdoors. You're breathing in the fresh air, feeling the snow landing on your face or the icy whip of a sea breeze. Cold air is lovely – it's fresh and invigorating and makes you feel alive. But it also makes you feel cold! With the Explorer Jacket you're getting all the beautiful benefits of a cold winter's day while you're snug and warm and cosy. What's not to love about that!?
The Explorer jacket also has THERMOLITE® CORE technology, an insulation designed for built-in lightweight warmth, comfort, freedom of movement and durability. All this lovely warmth from your heaters stays trapped inside but it also means on days where it's not so cold, this jacket can just be worn like any normal jacket without the need for heaters and you're still going to be toasty.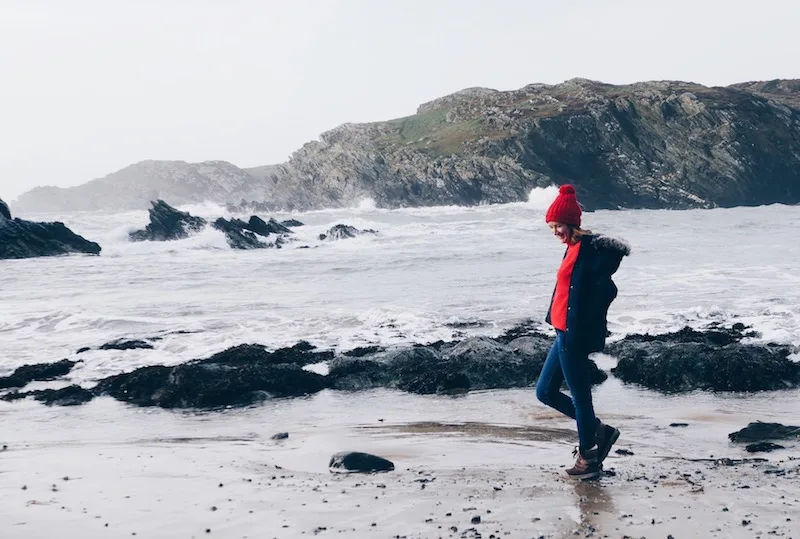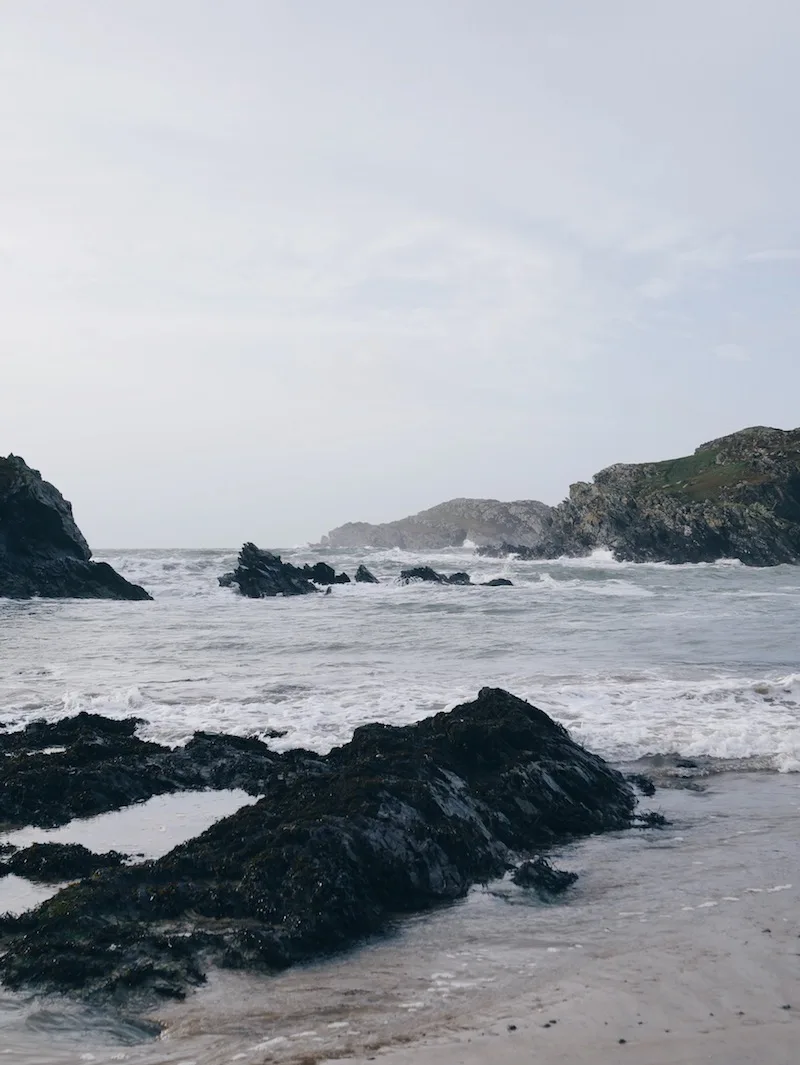 Does it not feel bulky and heavy?
NO! Not at all and this really surprised me. I thought the jacket might be bulky, stiff, heavy or uncomfortable, but it's not at all. It's soft, light, flexible and comfortable.
If you've ever worn a ski jacket you'll know what I mean with that 'bulky' feeling. Ski jackets often feel a bit awkward due to heavy material and an unnatural poofiness but the Explorer Jacket feels slim and comfy.
This is what it says on the website: "All of our heat elements are purpose-developed utilising flexible carbon fibres, which allows garments to be compressed and folded without compromising technical integrity."
Basically, it just feels like a normal, soft coat.
It's good to know you won't damage the heat technology if you're squeezing this coat into a suitcase. It's also good to know that the jacket is machine washable so even this won't damage the technology inside.
The only downside?
The rechargeable battery is a bit heavy. I'd say it's about the equivalent of having two iPhones in your pocket. When you're holding the jacket you do feel the extra weight but you don't notice it at all once you've got the coat on.
You can remove the battery pack which is probably something I'll do when I'm wearing the jacket during the warmer months when I won't need the heating. (Who am I kidding, unless it's a hot summer's day I'm going to want the heating on!)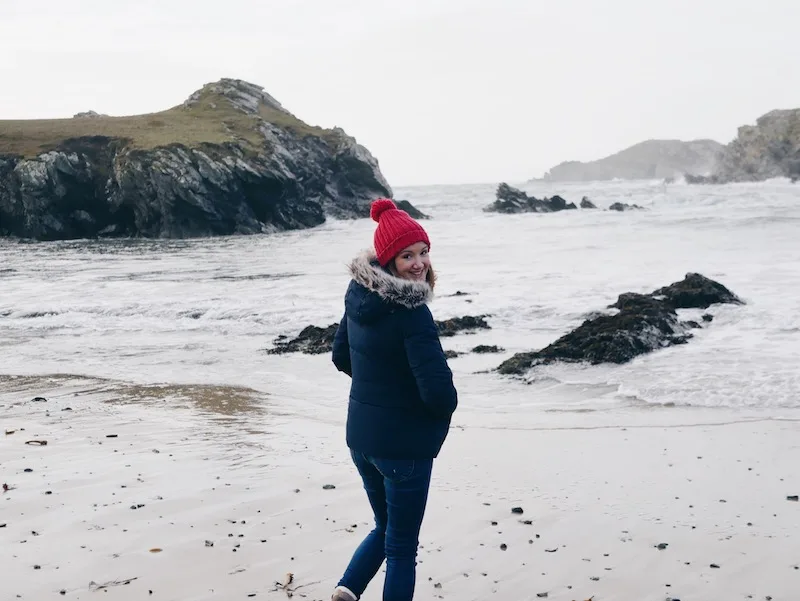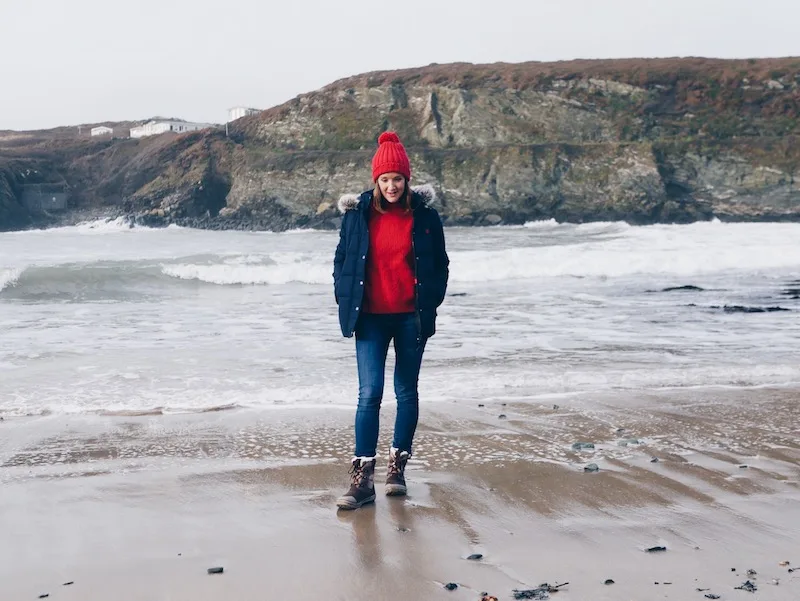 Sizing for this heated jacket
If you're between sizes I'd recommend going for the smaller size. I wear a UK size 8-10 (I'm 5"3) so I opted for the small and there was plenty of extra space in it. In these photos I'm wearing a thick jumper and it still felt spacious. I do like my coats to be snug – particularly the Explorer Jacket because it's really nice to feel the heaters against your back!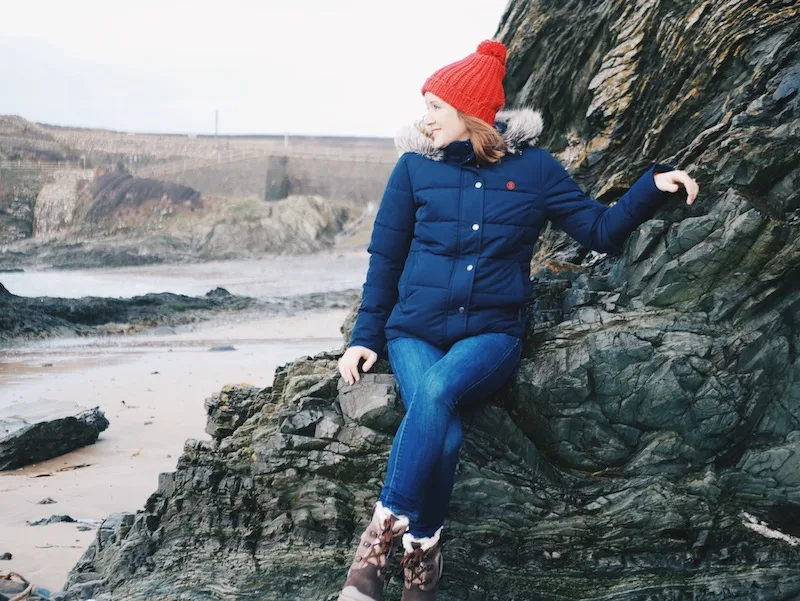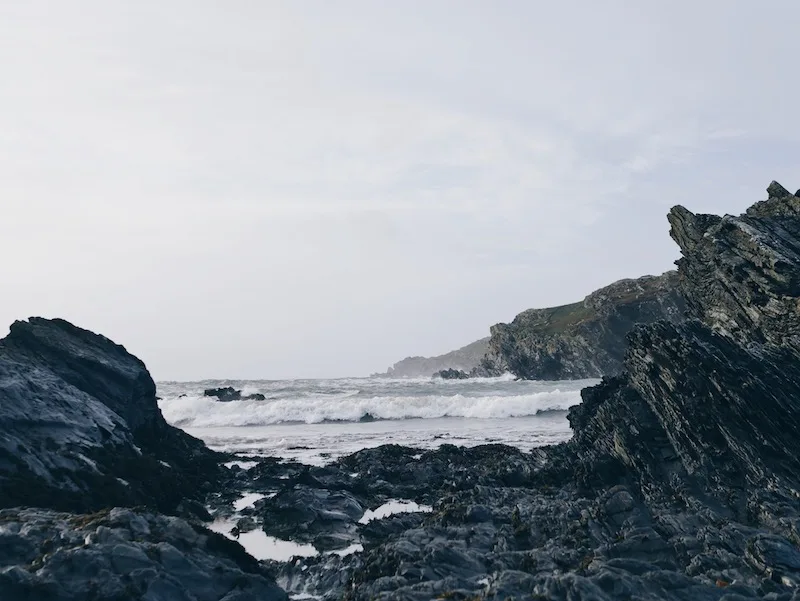 Price
The Blaze Wear Explorer Jacket costs £250.00 or £200.00 if you'd like it without the battery pack and it comes in navy or black.
Disclaimer: This post was created in collaboration with Blaze Wear but my love for this heated jacket is all my own! Massive thanks to Blaze Wear for sending it to me, this is going to be an epic game-changer for winter.