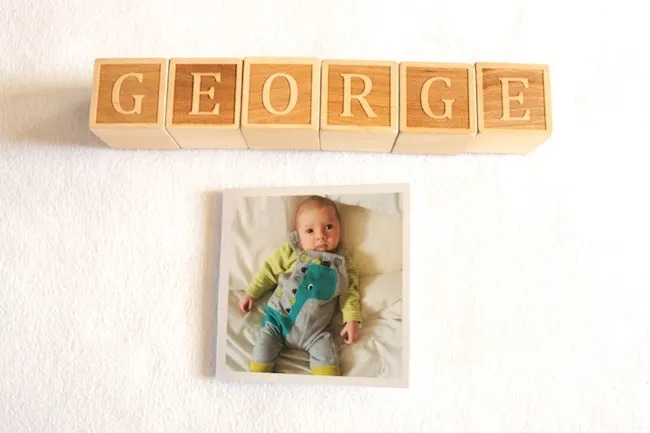 Since becoming a mum my favourite hobby is taking photos of George. George in the bath, George sleeping, George feeding, George aimlessly staring into space. George pretty much doing anything!
Rather than let all these photos float away into the cloud, never to be seen again, I've decided to do something with them a create a little photo book using the POP BOOK.
I know I'm not alone in my photo taking obsession, particularly on a smartphone when it's so quick and easy to get snappy happy. And I know I'm not the only one who uploads all these photos to their laptop and then never looks at them again. What a waste! This is especially true of phone photos. I never get my phone pictures printed out but I have so many of them.
It was my New Year's Resolution to take more photos so I should make it a belated resolution to print them out.
Now let me tell you more about POP BOOK
There's a cheesy little video about how it works below…
POP BOOK is an app currently available on iOS but it is coming to Android soon.
It's a really easy app to use. You just download it for free, open it up and select 21 photos you'd like to use. You can then adjust the page order and edit them in the app. The filters are limited and the fonts for text aren't very creative so I'd suggest using VSCOcam, Priime and A Beautiful Mess for editing.
You can select which size you'd like from 10x10cm or 13x13cm and then choose matt or gloss. Add your payment and address details, pay £4.99 and it's done. It will arrive in the post 5-7 days later.
I chose a matt finish and the 13cm size to document George's first month, beginning with my hospital shot taken 15 minutes before he was born!
What do you think?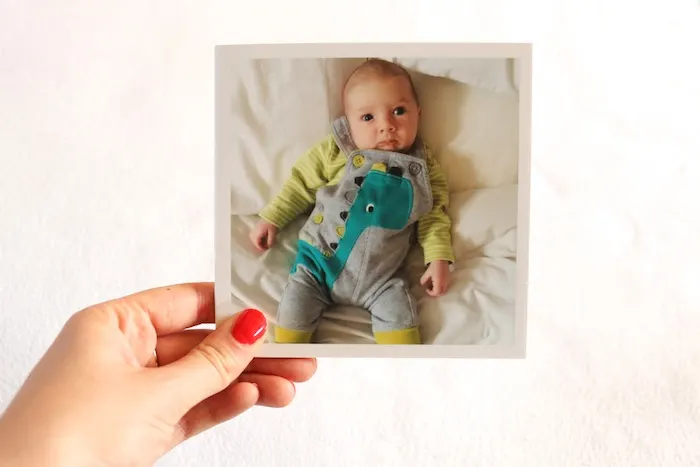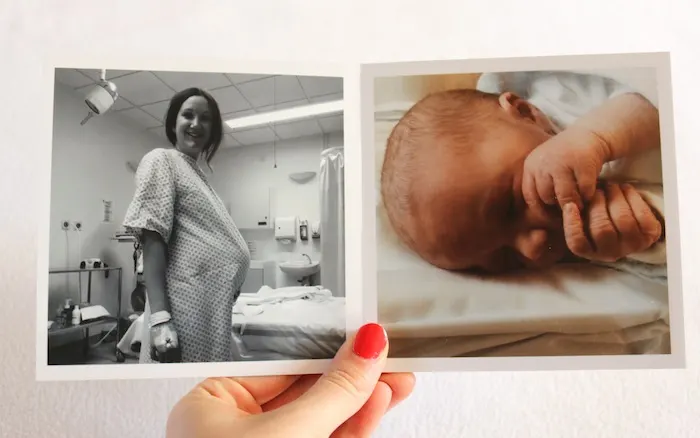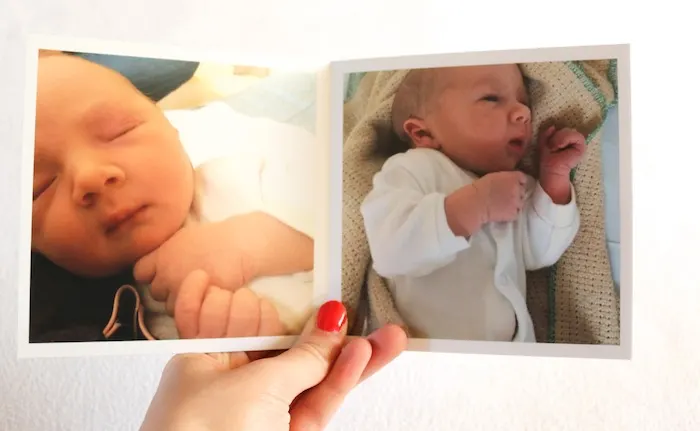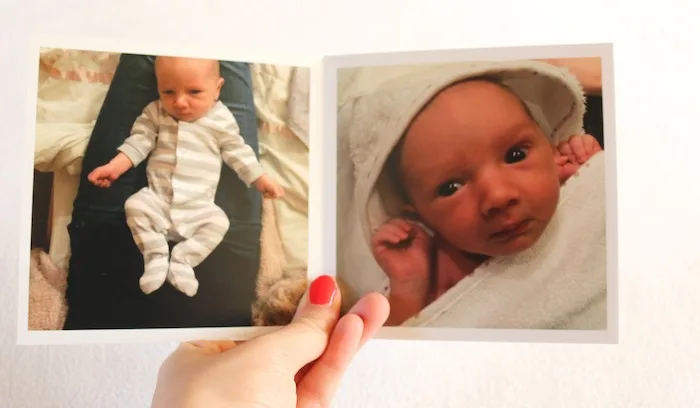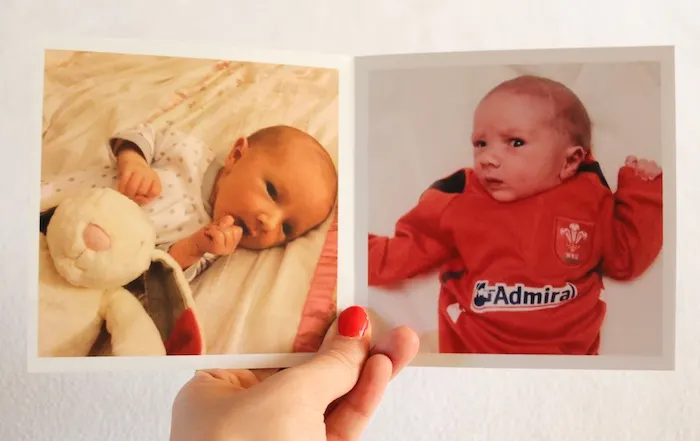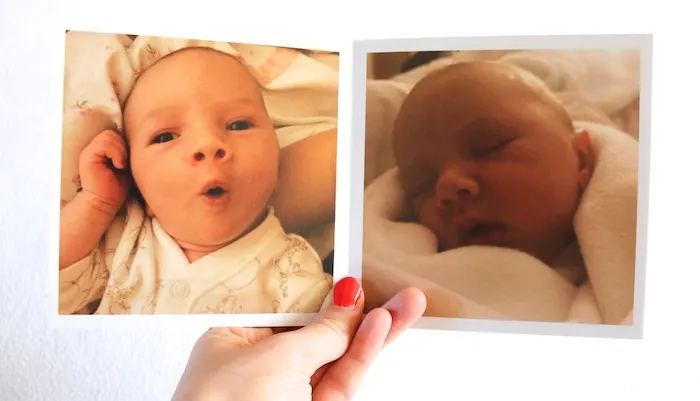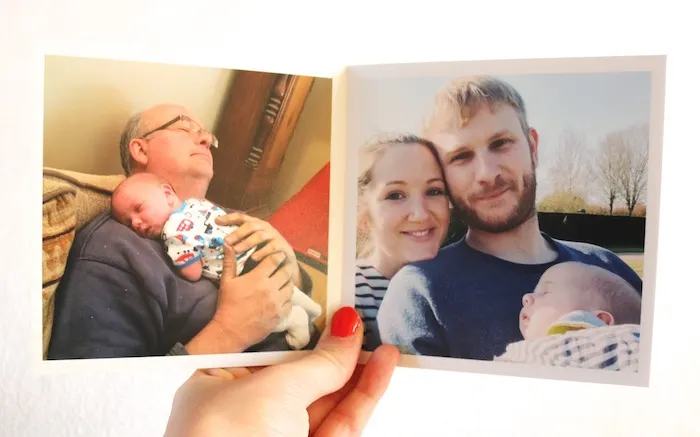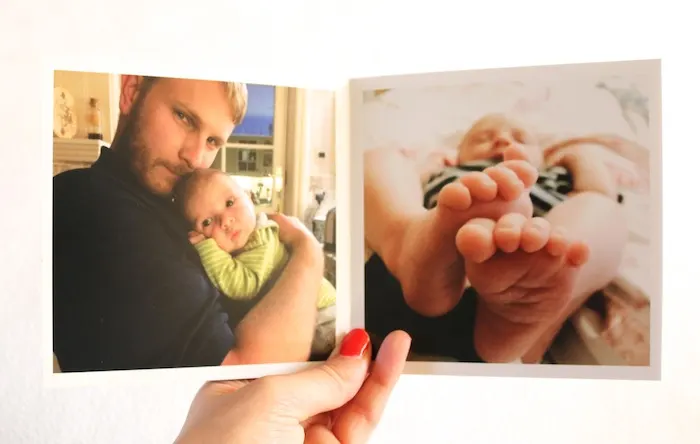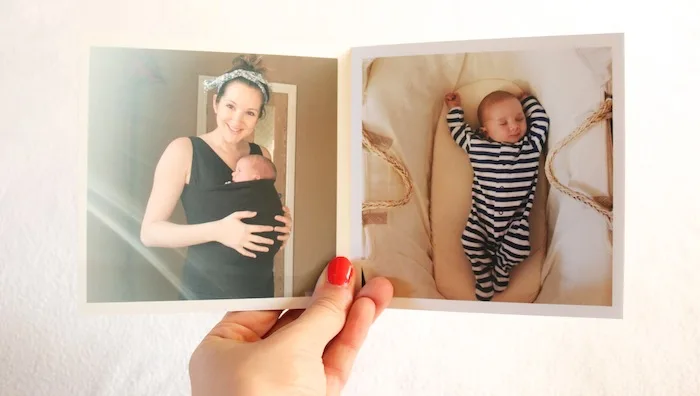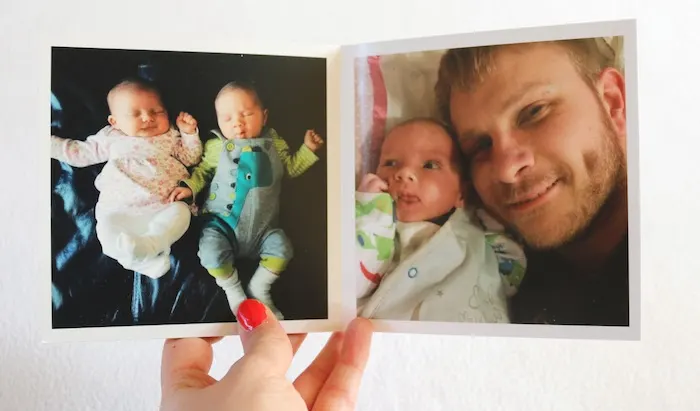 I love the book so much I've decided to create a monthly book to document George's first year. It's going to be great to look back through these little books and see him growing up.
We've had some professional photos taken and I'm sure I'll take lots with my DSLR but I love the Pop Book for capturing those everyday moments and memories. These may not be the best photos but they're the ones we'll be laughing at in years to come.
You could also create a Pop Book using photos you've taken with a camera. You'd just need to email the photos to yourself and open them up on your phone or tablet before inputting them to the app.
I also like the idea of making Pop Books from my travels and I'd love to create lots of little books every time we go away.
The quality of this little book is brilliant with each page being extremely thick. I also think each page would wipe clean which may come in handy when George is old enough to flick through the books himself.
More info
Find out more on the POP BOOK website
This post was in partnership with POP BOOK but, as always, all thoughts and photo taking obsessions are my own.
Does anyone else fancy making a photo book from their travels or big events?