New York is one of the most exciting cities on the planet. Fact. Not only is it crammed full of cultural and historical attractions, has a delectable culinary scene and is home to some of the United States' most eclectic neighbourhoods, The Big Apple is also one of the best places in the world for shopping!
New York satisfies the most fashionable of shoppers, tempts the imagination of gadget lovers and brings the thrill of the chase to the bargain hunters. But NYC is so massive, it's difficult to know where to begin with a shopping spree. So I've put together a mini shopping guide to New York City to help you out if you're hitting those busy streets.
For the Fashion Pack
If you're looking for the latest trends you need to get your fashionable self down to the neighbourhood of SoHo. Here you'll find streets full of boutiques where you can pick up the latest from the catwalk and classic looks that will never go out of fashion. Many of the iconic fashion stores can be found in SoHo alongside some more underground yet burgeoning brands. If you're a label lover, be prepared to splash some cash – you're going to have a lot of fun here!
You can't skip past Bloomingdale's, arguably the city's most famous and recognisable flagship fashion store. Club Monaco is worth a visit for chic, stylish and sophisticated bespoke looks. Take a peek into NYC's Prada store to add some luxury to your wardrobe.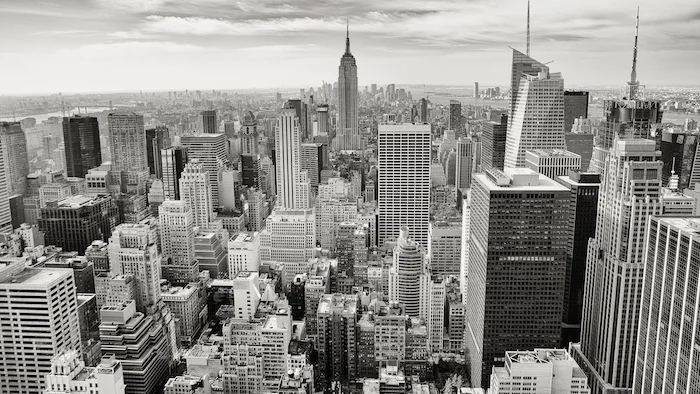 Get your hands on vintage goods
If your budget doesn't stretch to the likes of Prada then don't worry, New York is also a great place for unique and vintage finds. You'll find flea markets and unique vintage shops all over the city but Williamsburg is the best neighbourhood to hit. You'll find everything from sprawling markets to cramped basement record stores.
There are dozens of quirky little shops dotted around the Williamsburg area. If it's clothing you're after, don't look beyond 10 Ft. Single where you can grab cool band tees or leather boots. Nearby Narnia certainly provides a window into another world, that of a Western one, with the preferred stock here spanning tassels and suede.
Brooklyn Flea is one of the most famous locations for vintage goods. This market has over 150 vendors selling everything from antiques and furniture to clothing and crafts. The market pops up on the Williamsburg Waterfront every Sunday, proving the perfect way to end your weekend of exploration around the shopping scene of the city.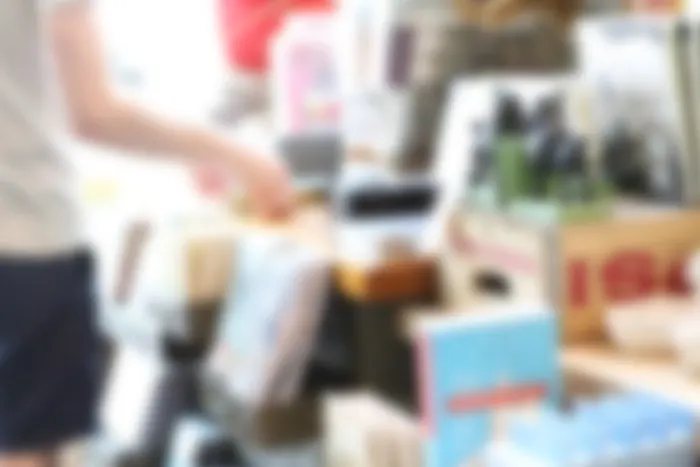 A place for the tech geeks
As one of the most modernised and ever-developing cities, it comes as no surprise that New York is also a great place to pick up the latest gadgets and electronics. Whether you go in search of the big shiny brands or the more flamboyant and bizarre tech projects, you'll find what you're looking for around Fifth Avenue and Madison Avenue.
Tech lovers can't miss a quick trip into the elegant shimmer of the Apple Store. Located on Fifth Avenue, this huge underground store is the largest Apple Store in the world, boasting more than 300 employees and a Genius and iPod Bar where you can marvel at new gadgets.
On Madison Avenue, the RCS Computer Experience is the place to be. It's home to an endless range of phones, computers and tech. Those in search of unique and peculiar gadgets will love Hammacher Schlemmer who always deliver the unexpected, whether that's an amphibious watercraft or a high definition video pen.
Hitting the world-famous stores
New York's department stores are so iconic they're essentially institutions and symbols of the city's shopping prowess. Some of these stores are as famed as city residents like the Empire State Building and Central Park, so there's no surprise that tourists flock to the mega department stores of Manhattan when they hit NYC.
Found at Herald Square, Macy's is one of the most recognisable department store names in the world. Macy's could keep you entertained for hours with its ten floors. The store has been open for 110 years and was the largest of its kind for 75 years.
Barneys New York, located on Madison Avenue, runs a close second. This luxury department store is another behemoth on the shopping scene in New York, selling everything from clothing and footwear to bedding and furniture. Nearby Saks Fifth Avenue is another towering block of retail, stocked with the best of designer apparel for men and women.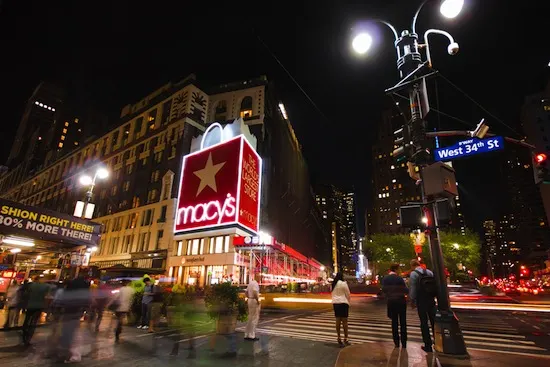 In search of a bargain
Bargain hunters will love New York's fantastic outlet malls. The best outlet malls can be discovered outside the main city though often no more than an hour's journey away in places such as New Jersey or Long Island.
Arguably the most comprehensive and accessible outlet mall outside of the main city is The Mills at Jersey Gardens, situated right next to Newark Liberty International Airport. The largest outlet mall in New Jersey comprises two levels and 230 stores with everything a shopper could need under a single roof. Big clothing stores like H&M, Forever 21 and GAP are here, as well loads of other clothing shops, jewellery joints and shoe stores.
An hour north of New York and you'll find Woodbury Common Premium Outlets, found in Central Valley and considered a direct rival of Jersey Gardens. A trip to Long Island and Deer Park will give you the chance to check out the Tanger Outlet with all the top high street names and designer brands and great places to eat.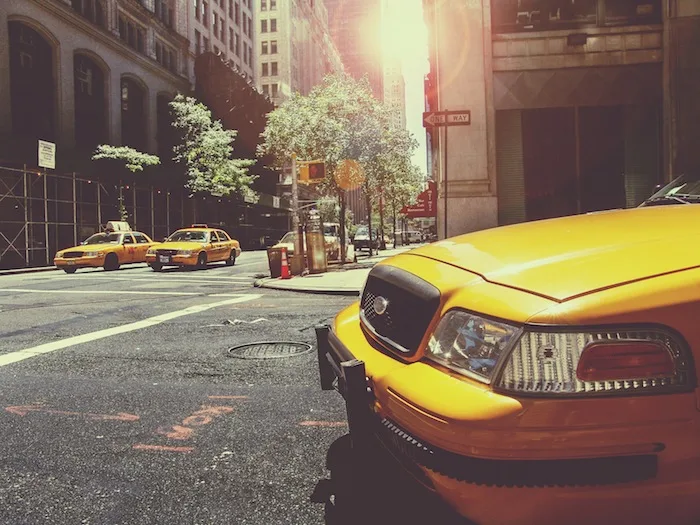 Need a personalised guide?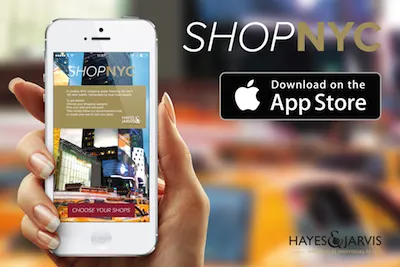 If you'd like more suggestions and a personalised shopping guide, Hayes and Jarvis have launched a NYC Shopping App. The app features 100 of New York's best stores and has been curated by the city's retail experts. The app has recommended shopping routes or you can put together a shopping tour to suit you. It even has GPS tracking so you won't get lost during your shopping tour.
The app features are really cool and even tells you when sales are on at certain stores, estimated walking times between shops, opening hours, reviews and you can filter the shops by categories. What's even better is that it's free!
Check it out if you're still confused by the crazy world of shopping in New York City!
Read more:
My mini guide to NYC and a 4-day itinerary
Life on the High Line in New York
Visiting the Statue of Liberty and Ellis Island
This post was in partnership with Hayes and Jarvis for their New York City Shopping App.