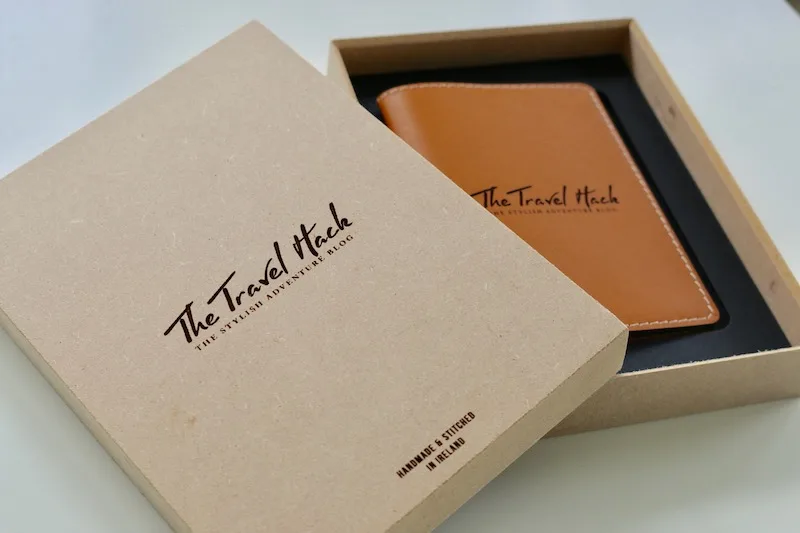 I came home from Scotland last weekend to find a chunky wooden box waiting for me on the doormat. It was small but solid and had the branding of this blog perfectly etched into the lid. The box itself was so lovely that I almost didn't want to open it (I have a thing for beautiful little boxes) until I spotted the 'Handmade and stitched in Ireland' text at the bottom and I remembered what was inside.
I suddenly remembered an email conversation I'd had with Carve On, a small leather goods manufacturer in Kilcullen, Ireland.
Carve On are a family of creators making lifestyle goods from premium natural materials at their workshop in Ireland. Their emphasis is on quality and traditional craftsmanship and this shines through in their gorgeous products.
I eventually lifted the lid on the box to reveal my personalised passport holder with my blog logo on the front. I'd opted for the tan coloured Tuscan leather that's so soft and smells so good you instantly want to hold it up to your face and inhale the gorgeous leathery scent.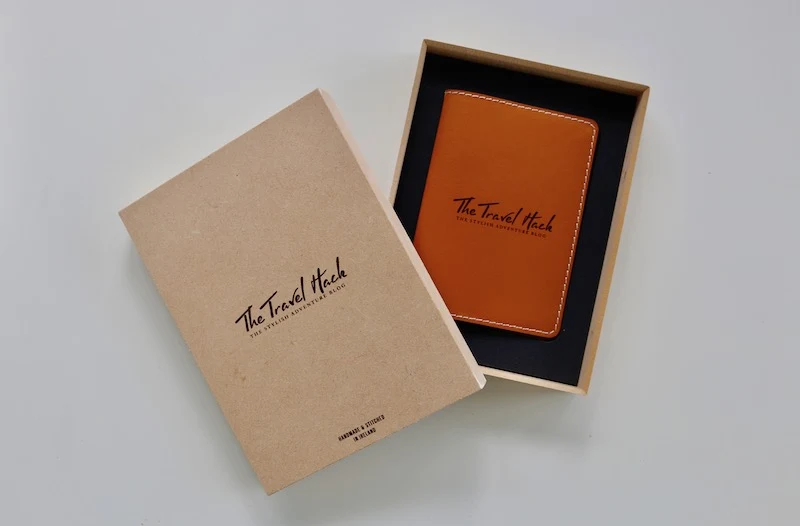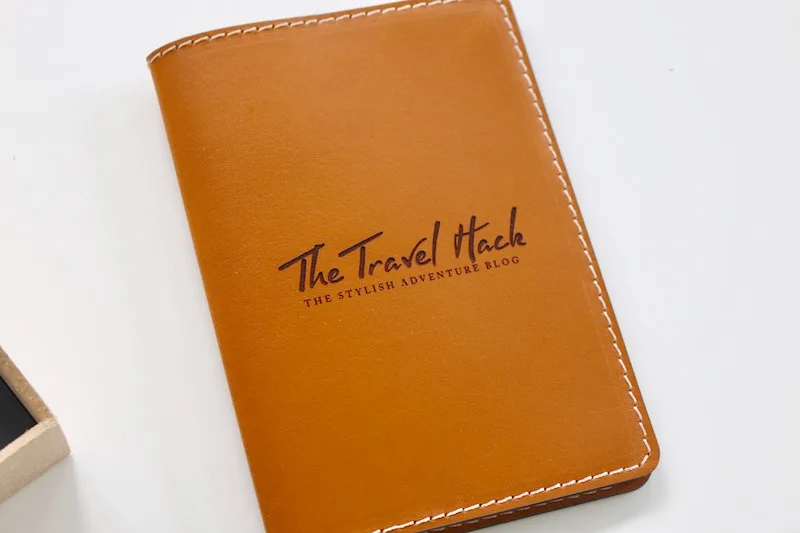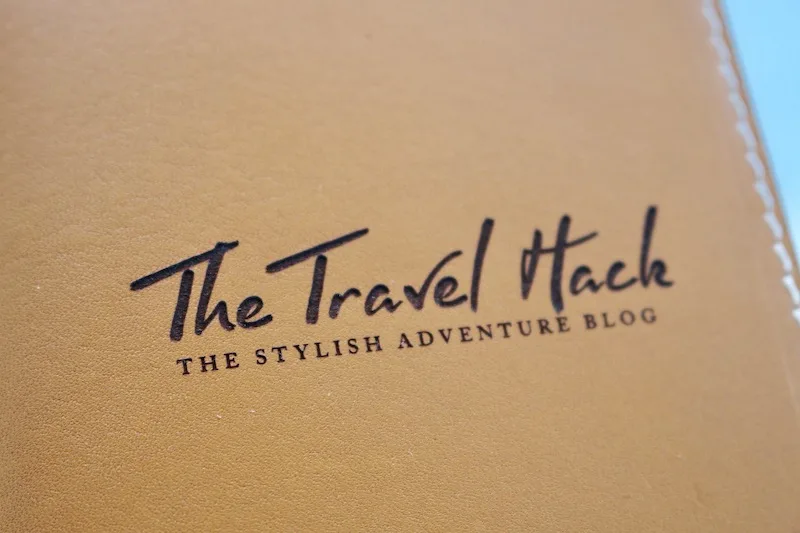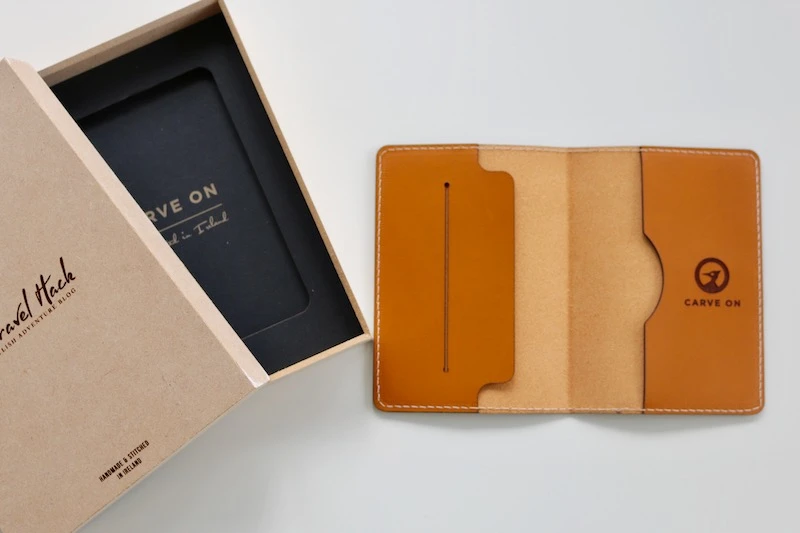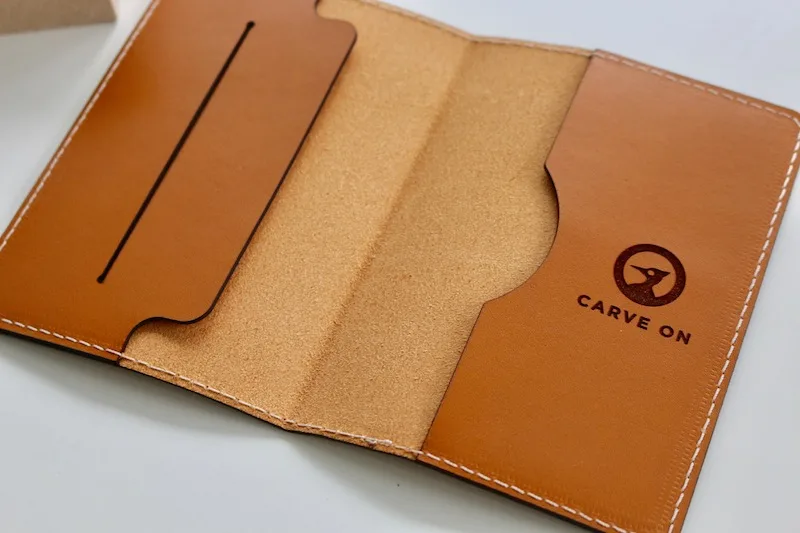 At the minute, the passport holder is perfect with meticulous stitches around the edge – but I know it's only a matter of time before the leather gets scuffed and worn and will have a charming character to it. It's not very often you're actually looking forward to your new products getting old and scratched, but I think this passport holder will look even better with time.
I've got to admit that, as a travel blogger, the one thing I'm not short on is passport covers and luggage tags. I get a set virtually every Christmas and I'm often sent them by the lovely brands I work with. So when Carve On emailed me and asked if I'd like to review one of their personalised passport covers I almost skipped the opportunity, but I'm so glad I didn't! One look at their website and I could see the luxurious quality of their products and I knew this would be different to all the others I've had in the past. I emailed them a copy of my logo and they took care of the rest.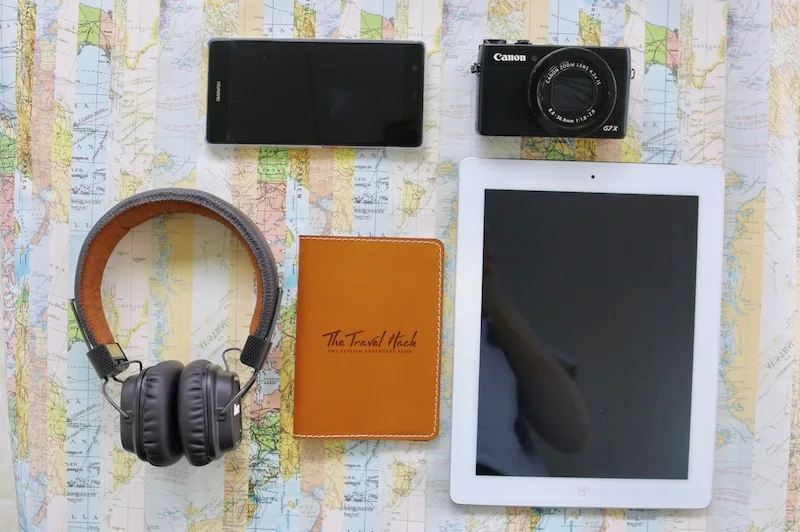 If you're looking to buy a gift for a travel lover or a frequent flier then the personalised passport cover from Carve On is perfect. The quality of their leather is stunning and the option to add personalised text makes it extra special. Passport holders are priced from €39 or a gift set that also includes a luggage tag €85. Take a look at their full travel range here.
---
*** 10% discount for readers! Use the discount code
TheTravelHack

to receive 10% off ***
---

Win a personalised travel set from Carve On
*This competition is now closed. Congratulations to Melinda Wright*
For one week only I'm giving you the chance to win a travel set from Carve On. The gift set includes a passport cover and a luggage tag and you'll have the option to personalise it.
The competition is open from March 1st 2017 – March 14th 2017
The winner will be contacted via email and will have 7 days to respond and accept their – so please ensure you enter a valid email address that you regularly check
If the winner does not respond within 7 days a new winner will be selected