As I slipped between the crisp white sheets of my king sized bed I couldn't help but think, 'This is the kind of place I'd like to live'.
I'm setting my standards pretty high here, I know, but I'm all about aiming high. Reach for the stars and all that.
Cannizaro House in Wimbledon is a luxurious boutique hotel. It may be on the high end of the 4* scale but it retains the friendly charm of a posh friend's home. Admittedly, I don't have many friends who are this posh but since my stay at Cannizaro House I'm thinking I need to find a few more.
Built in the 18th century, Cannizaro House has an aristocratic background. It is set in Cannizaro Park next to Wimbledon Common so feels as though you're in the countryside but is just a 15-minute train ride into central London. The common is a short walk from Wimbledon Village, the super stylish area of Wimbledon where ladies lunch and yummy mummies jog past with their designer pushchairs.
I lived in Wimbledon for a little over two years so it was both strange and lovely to come back as a tourist. I was staying at Cannizaro House while I was in London speaking at Food Blogger's Connect conference and this was a perfect hideaway after a busy day.

The hotel has recently had a £3 million makeover and one of the best results is The Orangerie. It has an outdoor feel thanks to the glass walls that overlook the gardens and the gorgeous plants inside. You'll have an alfresco dining experience whilst remaining warm and cosy inside. The Orangerie is an informal, modern and stylish place for lazy brunches, light lunches and afternoon tea – with champagne of course.

I was very lucky during my first night at Cannizaro House as I stayed in the Sophia Johnstone Suite, basically the best room in the house. The room has its own private balcony with views over Cannizaro Park.
When I arrived there was a jazz band playing somewhere in the park and the music floated up to the balcony. The sun was shining, the birds were chirping, the wine was cold and it couldn't have possibly been more perfect.
The air-conditioned room also has cool designer wallpaper, a king sized bed and a sitting area with huge TV. There's a small hallway leading through to the bathroom and separate toilet.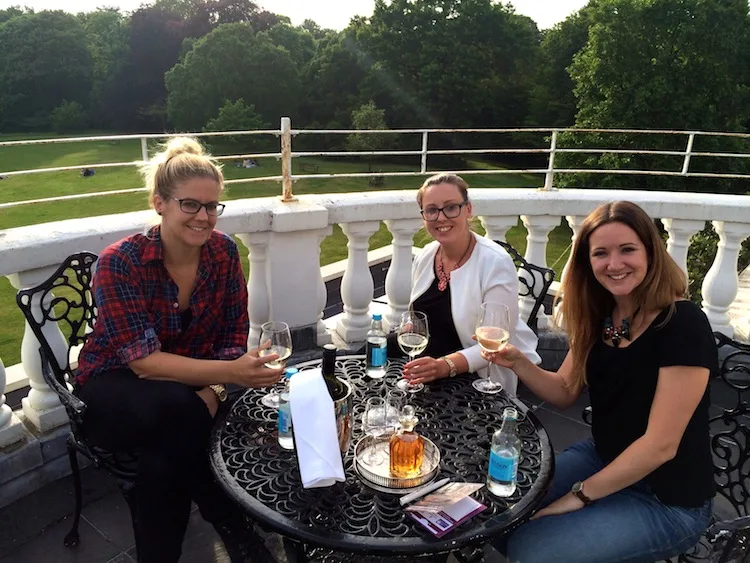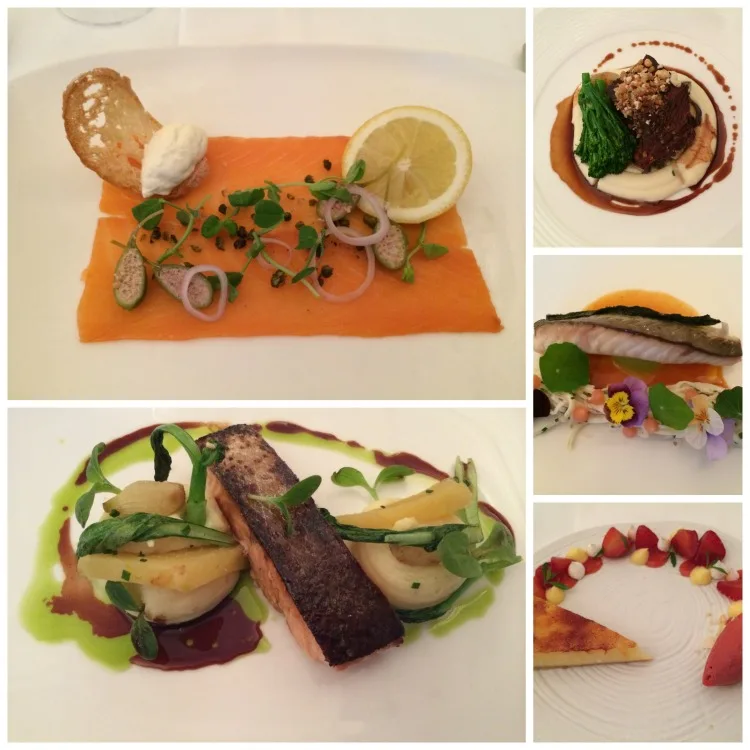 I was joined by two of my blogger friends, Vic from Vicky Flip Flop Travels and Jayne from 40 before 30. Between the three of us we travel a lot but we were all very impressed by the size of the gorgeous room.
After a bottle of vino in the sunshine we headed down to the award-winning restaurant where we ate from the Spring Tasting Menu. It was five courses of incredible food heaven.
The following day it was time for me to check out. As I reluctantly packed my bags I realised that I really didn't want to leave. So I didn't.
I had one more day at the conference and it was a long journey home so I called reception and asked if they had a room. Thankfully they did and that night I stayed in a double room. It was much smaller than my suite but still came with an enormous power shower and bath, a comfy bed and a cosy atmosphere.
If you're looking for a luxurious stay in Wimbledon, I can't recommend Cannizaro House enough. It's perfectly located for spending time in London but is also a great option for Londoners to escape the hustle of the city and have a staycation close to home.
Disclaimer: My first night at Cannizaro House was complimentary for the purpose of this review. My second night was self funded. I loved it so much I didn't want to leave!