This week I've been testing the new UPP fuel cell, a portable power cell to give you up to one week's worth of power to your devices.
If anyone else out there is as geeky as I am, you'll be getting pretty excited right now. This sounds like a modern and convenient device but is it worth it….?
If you're the kind of traveller who only flies first class and stays in resorts then this probably isn't the product for you because you're always going to have access to a power point.
But if you're the kind of person who likes to get off the grid, goes camping or glamping, sleeps under the stars and takes road trips with no plans to return, then this is a pretty useful device.
Even if you are 'getting off the grid', you'll still want your electronic devices for emergencies, Google maps, photography or entertainment but charging devices can often be impossible.
Leave walls behind. Get your Upp #hydrogen #fuelcell now at an #Apple Retail Store and #livelifeunplugged. pic.twitter.com/5rFLyDi73m

— Upp (@be_upp) November 19, 2014
About UPP Power Charger
The UPP can fully charge most mobile phones up to five times. If I'm using my iPhone 5S sparsely then my battery will easily last two days so the UPP would give me ten days worth of power.
This device would have been perfect for my Trek America trip when we rarely had power sockets, and if we did there were 12 people queuing up to use them.
The UPP comes in two parts that stick together with a magnetic pull. The device does click and hum a little as it works but I've been told this is nothing to worry about.
There's a free UPP app which tells you how much power is left in your device. The app is simple to use and also tells you where the closest store is that sells the refill cell. Oh yes, one of the cells needs to be refilled. A new one costs £49.95 and a refill costs £5.95. At the minute there are very few places to buy the refill but they are available online.
Take a cue from @hipcampers and go explore #unplugged this weekend #livelifeunplugged pic.twitter.com/aSH7U357UM

— Upp (@be_upp) October 4, 2014
Pros and Cons of the Upp Fuel Cell
Pros
The device will genuinely charge your portable devices for days.
There's no need to solar power like many portable chargers – good news if you're in the UK!
Cons
It's expensive at £149
The cells need to be replaced and cost £5.95 each – not a major cost but a major faff in my opinion. Also, there are no refill stations available within 125km of my home. Apparently they're coming soon…
It's heavy. At 620g you're really going to notice this in your luggage, especially if you're attempting to travel light.
It's unlikely you'd get it on a plane in your hand luggage. Each cell contains reactive hydrogen and is marked 'combustible' and 'contents are flammable and under pressure'.
The electrical cell contains a fan which gets pretty warm. This isn't a major con but it does mean it couldn't be used whilst inside a bag as it need ventilation.
It only charges devices via USB. My camera battery is the main thing I need to charge while travelling so at £149 I'd like to see some kind of adaptor for plug sockets.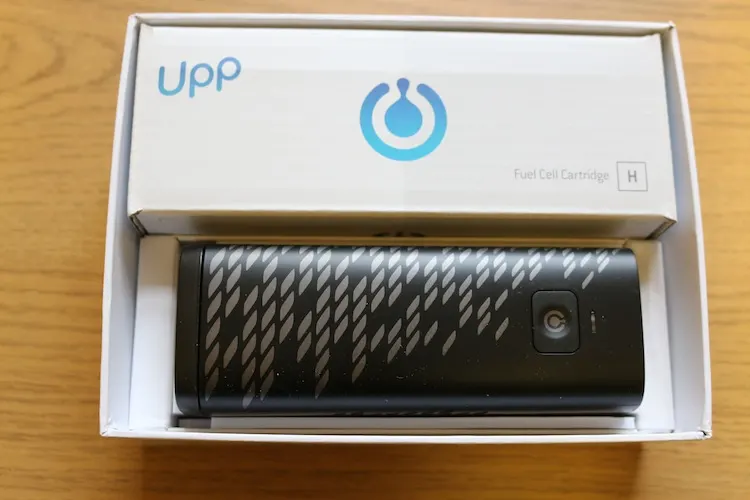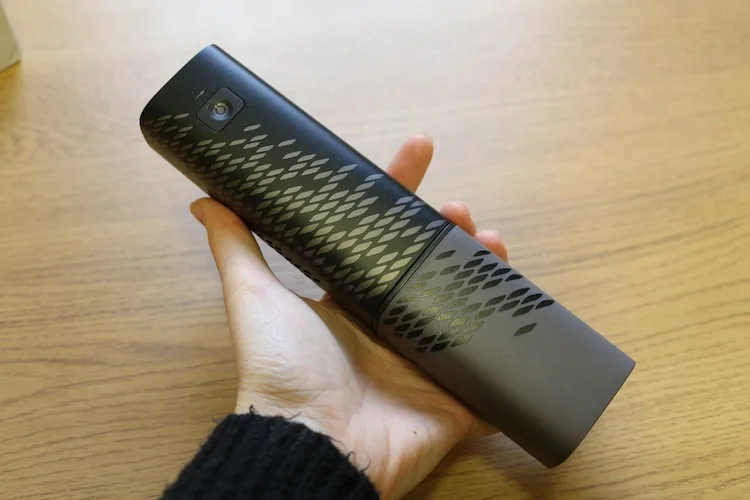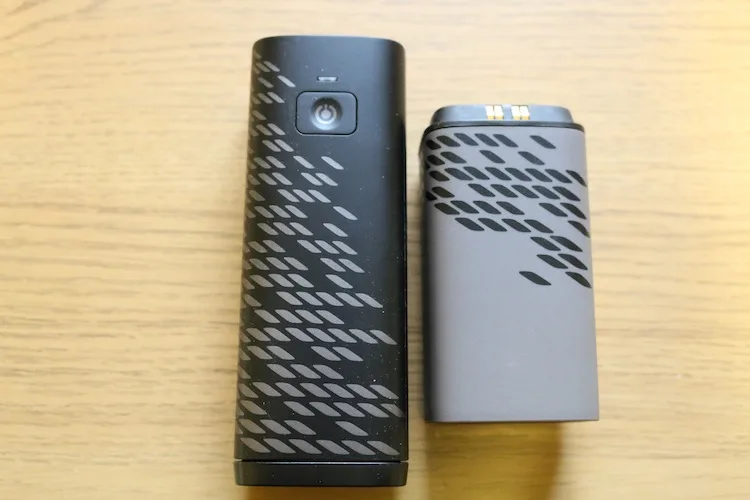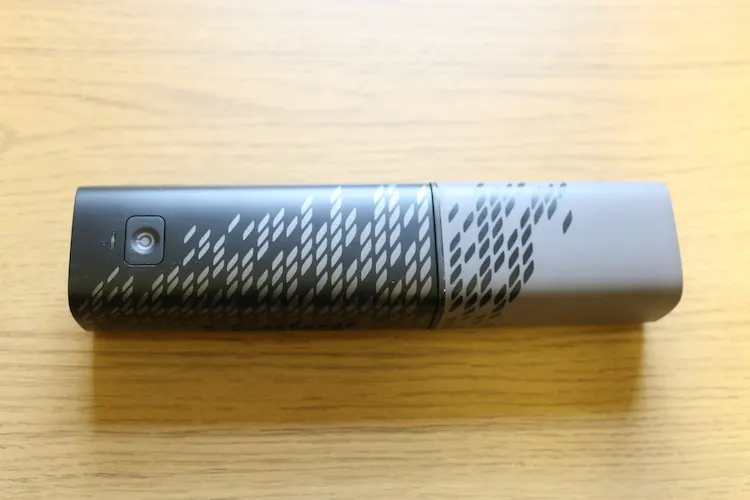 Would I recommend the UPP power device?
If you're going to be 100% off the grid with no access to power but want to keep your phone charged for emergency usage then, yes, I would recommend the UPP.
If you want to keep your phone charged so you can listen to music and play Candy Crush, then no, I don't think it's worth it.
I usually use much smaller and cheaper alternatives to the UPP. I have a couple of Veho Pebble Smartsticks
which will charge my phone twice and at £11.49 you could buy 12 of them. They're much smaller, much lighter and much more convenient. They do tend to lose their power after a week so they can't be relied on for emergencies.
I also have USB chargers that fit into the cigarette lighter of my car so this is a good option while road tripping and camping. At £5 for a double charger it's another cheap option. I use the iFlash Dual USB Car Lighter Charger Adapter.
I wouldn't recommend buying a super cheap one. One of my friends bought one for less than 50p and it caught fire!