It's fairly common knowledge that Singapore is a great stopover destination, especially for those venturing to or from Australia or New Zealand. Singapore's airport, Changi, is a veritable playground for in-transit passengers, as proven by the fact that it constantly tops lists of best airports in the world.
It's a lesser known fact, however, that Singapore is an eclectic, beautiful, modern, fascinating city that's so much more than its fantastic transit hub.
It's a destination that you could – and should – spend multiple days exploring. While you're there, try as many of these 57 essential Singapore experiences as you can. But if you're just stopping through, make sure you extend your layover to last at least a couple of days, and start exploring using this 48 hour Singapore itinerary.
The Singapore Essentials
Getting there
Before you start planning an itinerary, you'll first need to get to your destination. Singapore Airlines flies four times a day from London Heathrow, and daily from Manchester International to Singapore's Changi Airport.
Where to stay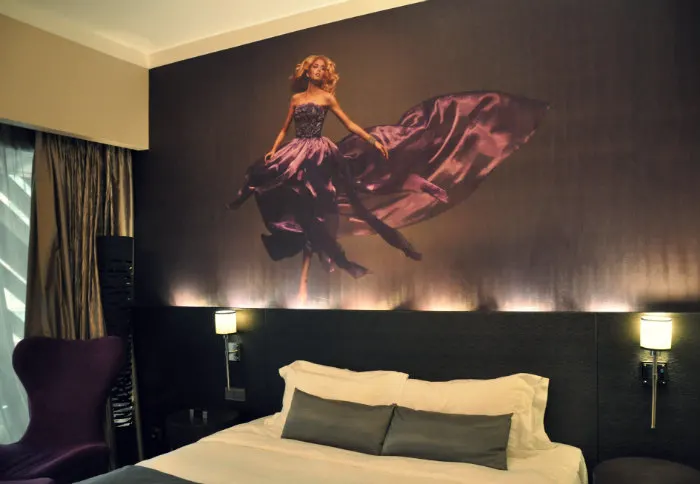 On my recent trip I was hosted by the stylish Grand Park Orchard Hotel, which is right on Orchard Road, a popular shopping street. The hotel is a short taxi ride away from many of Singapore's major attractions, making it an ideal base for a glamorous stay in the city.
As well as great food and drink options, trendy rooms and wifi throughout, Grand Park Orchard also provides guests with a smartphone that they can use during their stay, so you can use Google Maps and make international calls without it costing you a penny.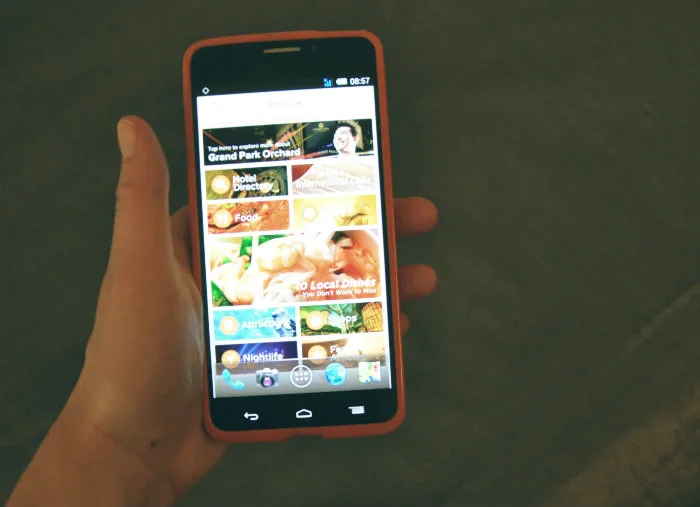 Day One in Singapore
1pm Once you've checked into the hotel and freshened up, pop across the road to PS. Cafe in Paragon Mall to grab a light and fresh lunch (think salads and sandwiches) that'll energise you for an afternoon of discovering the city's highlights.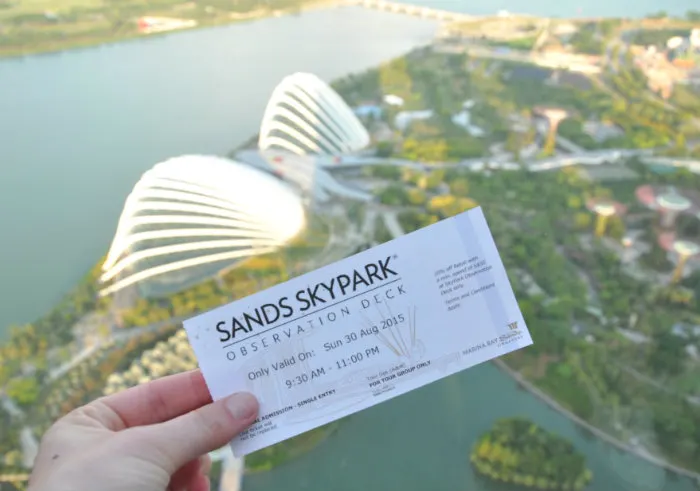 2:30pm Catch a taxi to one of Singapore's most impressive architectural sights, the Marina Bay Sands Hotel. Be whisked 56 floors up to the SkyPark Observation Deck, where you can get your bearings of the city and admire uninterrupted views over all of Singapore.
4:30pm Take a stroll along the waterfront until you reach Merlion Park. Here you can join crowds of people photographing the famous part-lion, part fish statue as you enjoy a view of Marina Bay Sands from a distance. Take a river cruise in a traditional Bumboat from the Merlion, floating through the marina and gliding along the Singapore River for stunning views and a glimpse into the city's history.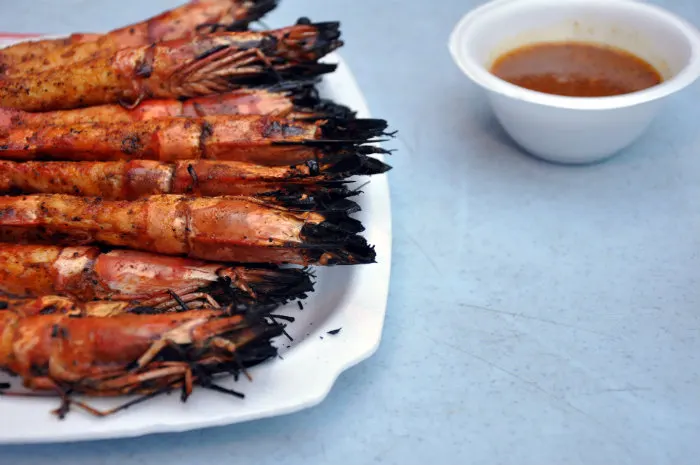 6:30pm You'll no doubt be hungry by now. If you're looking for a restaurant meal you'll never forget, head to Ellenborough Market Cafe at Swissotel Merchant Court for a buffet of unbelievable Straits Chinese flavours. If you're in the mood for something a bit more casual, head to a Hawker Centre like Lau Pa Sat (go straight to stall 8 for satay you'll be craving for weeks) or Gluttons Bay, where Singapore's traditional chilli crab is the must-try menu item.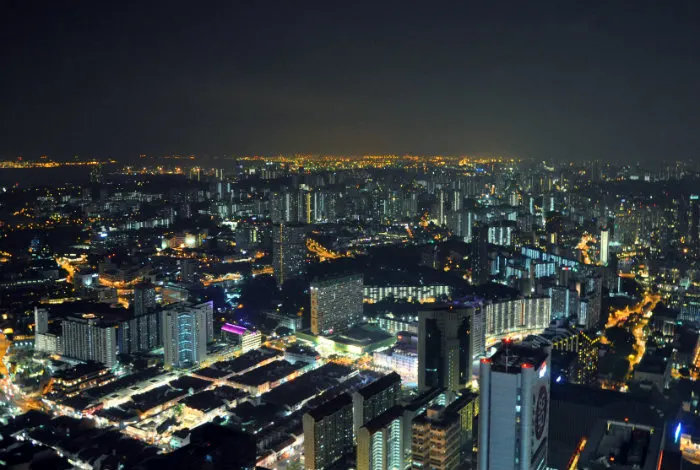 8:30pm If you're still awake, make a beeline for One Raffles Place, an office building that's also home to the world's highest al fresco bar, 1-Altitude. Look down on the Marina Bay Sands and its nightly laser light show, and enjoy the spectacular glittering views across the city as you sip a refreshing drink in the balmy evening air.
Day Two in Singapore
9am Hopefully you feel refreshed after a night in a comfy bed, so it's time to start your day right with a hearty breakfast at the hotel's Mitzo Restaurant & Bar.
10:00am Catch a taxi to Albert Mall and go for a ride in a trishaw (a cycle rickshaw) to see some highlights of the colourful Little India neighbourhood and Bugis district.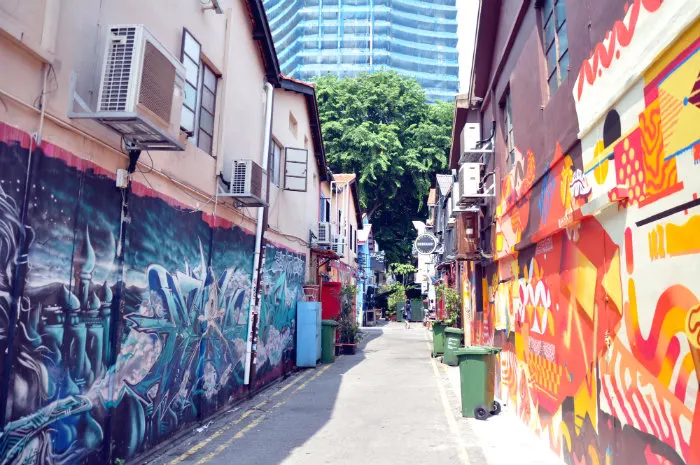 11:00am Take a stroll through Bugis Market to shop for cheap clothes and accessories, and make your way on foot to the cute boutique-crammed Haji Lane. Peek inside trendy stores, perhaps get your face printed on your beverage at Selfie Coffee and look out for bright street art adorning the character-filled laneway.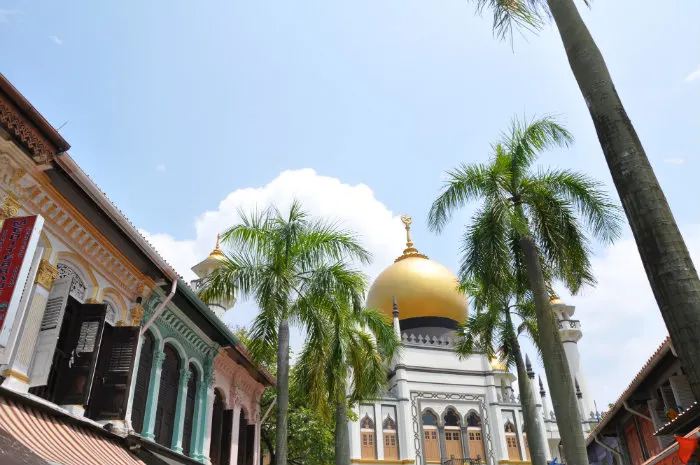 12:30 Wander a little further into the Kampong Glam area, being sure to check out the fabric stores on Arab Street and the beautiful Sultan Mosque surrounded by palm trees and pastel-hued shopfronts.
1:00pm Take a break from the heat in one of Kampong Glam's cafes and enjoy a tasty lunch. Thai-Indonesian Bumbu is raved about by locals and tourists alike, and Kampong Glam Cafe offers traditional dishes in a casual setting.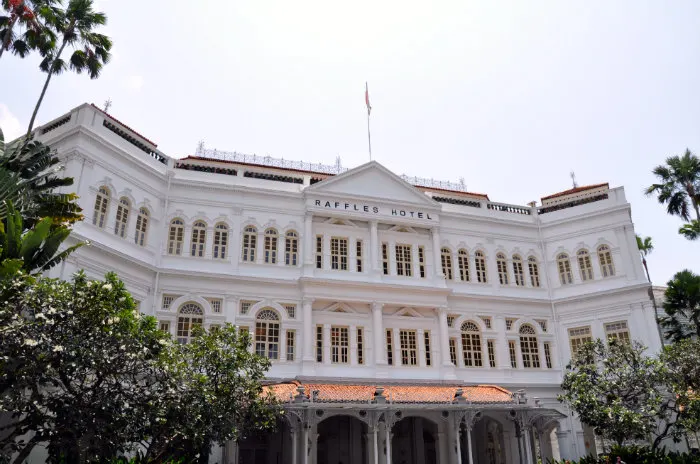 2:30pm Walk along Beach Road until you hit Raffles Hotel Singapore, an icon that needs no introduction. After marvelling at the stunning exterior, head inside to the world-famous Long Bar for a Singapore Sling and a handful of peanuts, and to soak up 100 years of history.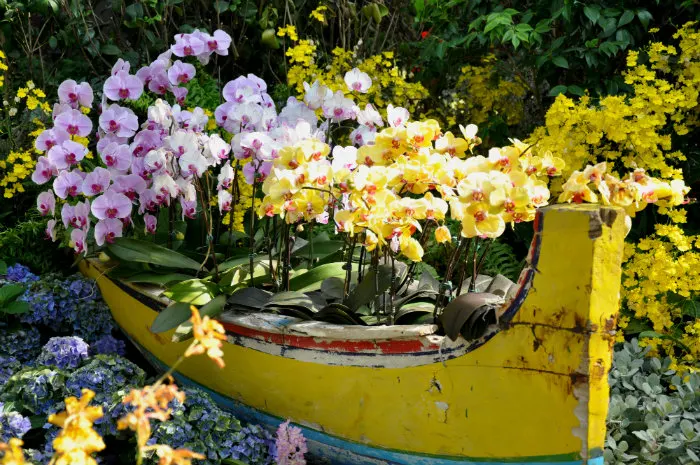 4:00pm It's time for another taxi ride, this time to Gardens by the Bay, the two white domes you would have seen from the top of the Marina Bay Sands on day one. Spend a couple of hours in these cool, lush domes and enjoy the kaleidoscope of flora that surrounds you.
6:00pm Make your way back to the hotel for a refreshing swim and a drink in the super-chilled outdoor Bar Canary.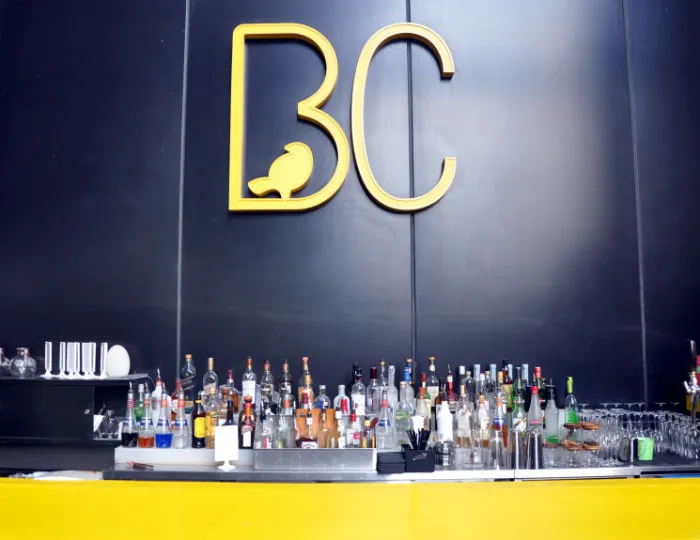 8:00pm For dinner, venture to the Chinatown neighbourhood and treat yourself to dinner at one of Singapore's finest restaurants, The Study, by world-renowned chef Jason Atherton. Although the menu is decidedly British you'll find Asian inspiration in a number of dishes, but if you're keen on a meal with more local flair you might like Yum Cha for an authentic dim sum experience.
10:00pm Before you leave The Study, ask your server for the password to The Library, a not-so-secret bar with a speakeasy vibe. Try drinks served in miniature bathtubs and cocktails that poke fun at Ryanair in this quirky and cosy hideaway.
Day Three in Singapore
9:00am If you fancy a change from your hotel breakfast, stroll along Orchard Road and find Wild Honey, where you can choose a breakfast inspired from one of 20 worldwide destinations.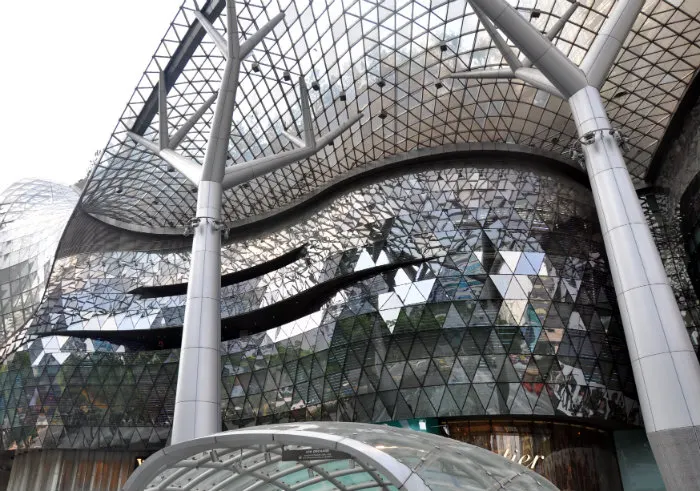 10:00am Topped up with enough fuel for some serious retail therapy, it's time to hit the shops and malls along Orchard Road. From haute couture to souvenir stalls, give your wardrobe a reboot (and maybe buy an extra suitcase to get it all home).
12:00pm It's time to pack, refresh and check out of the Grand Park Orchard. Your time in Singapore isn't quite over yet, though – make sure you get to Changi Airport with plenty of time to explore the gardens, shopping and dining that the airport has to offer.
Have you visited Singapore? Would you change this itinerary?
Pin this for later: