A couple of weeks ago I popped over to Austria, to the gorgeous ski town of Kitzbühel, for a spot of spring skiing. Yep, skiing can totally happen in March and April time.
I enjoyed a couple of days of sunshine, snow and fun in the mountains where I learned that this region has some of the longest ski seasons in the world!
9 Reasons To Go Spring Skiing in Austria

1. More room on the slopes
Spring skiing is low season time so you won't have to worry about knocking skis as you glide down the runs.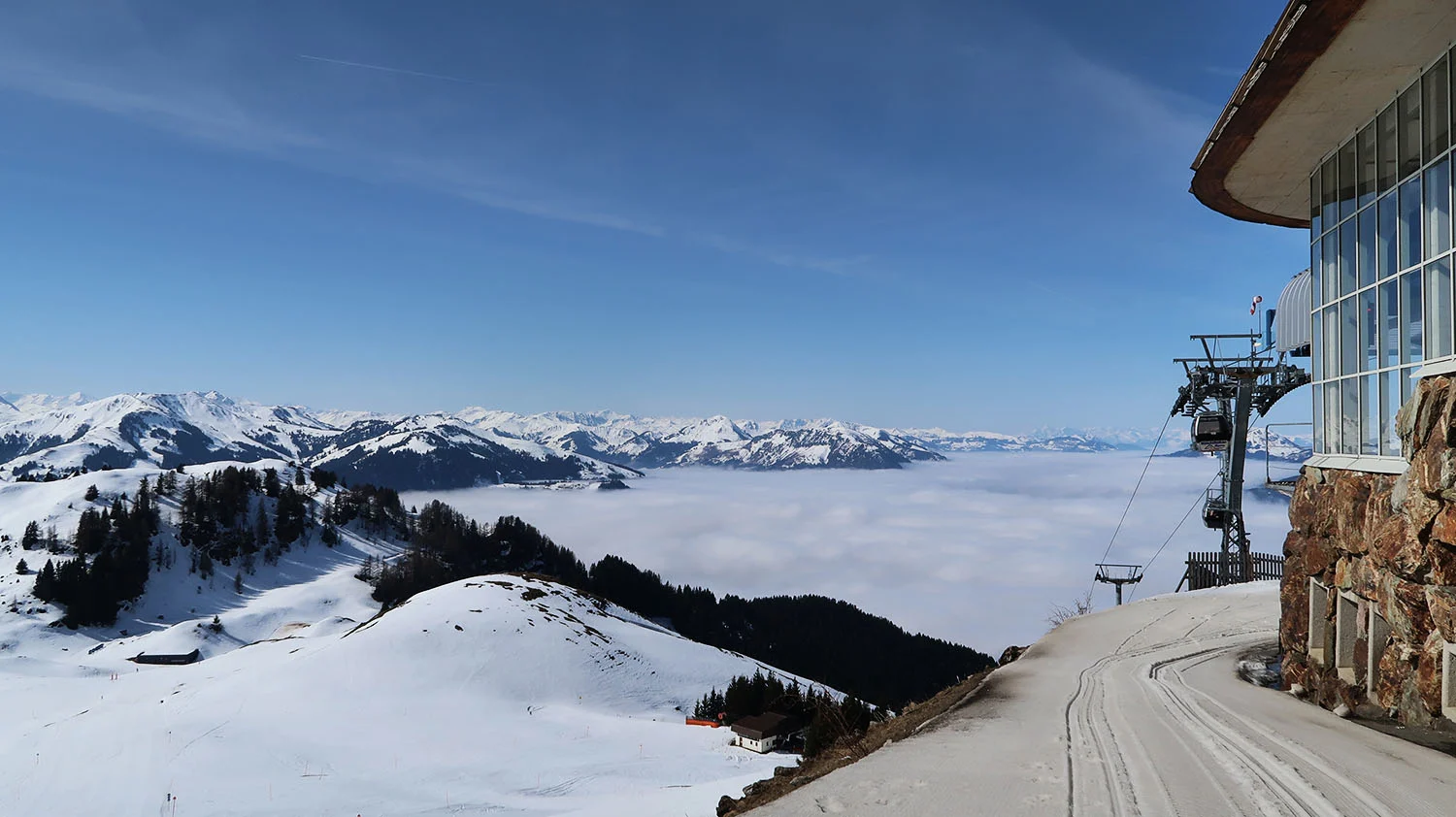 2. Warmth and sunshine
I could not believe how warm it was! Layers are just not necessary for spring skiing. I was down to a single layer and jacket as the sun blazed down on us at the top of the mountains. Don't forget to pack sunscreen,
Don't forget to pack sunscreen, some of us *might* have caught a few too many rays.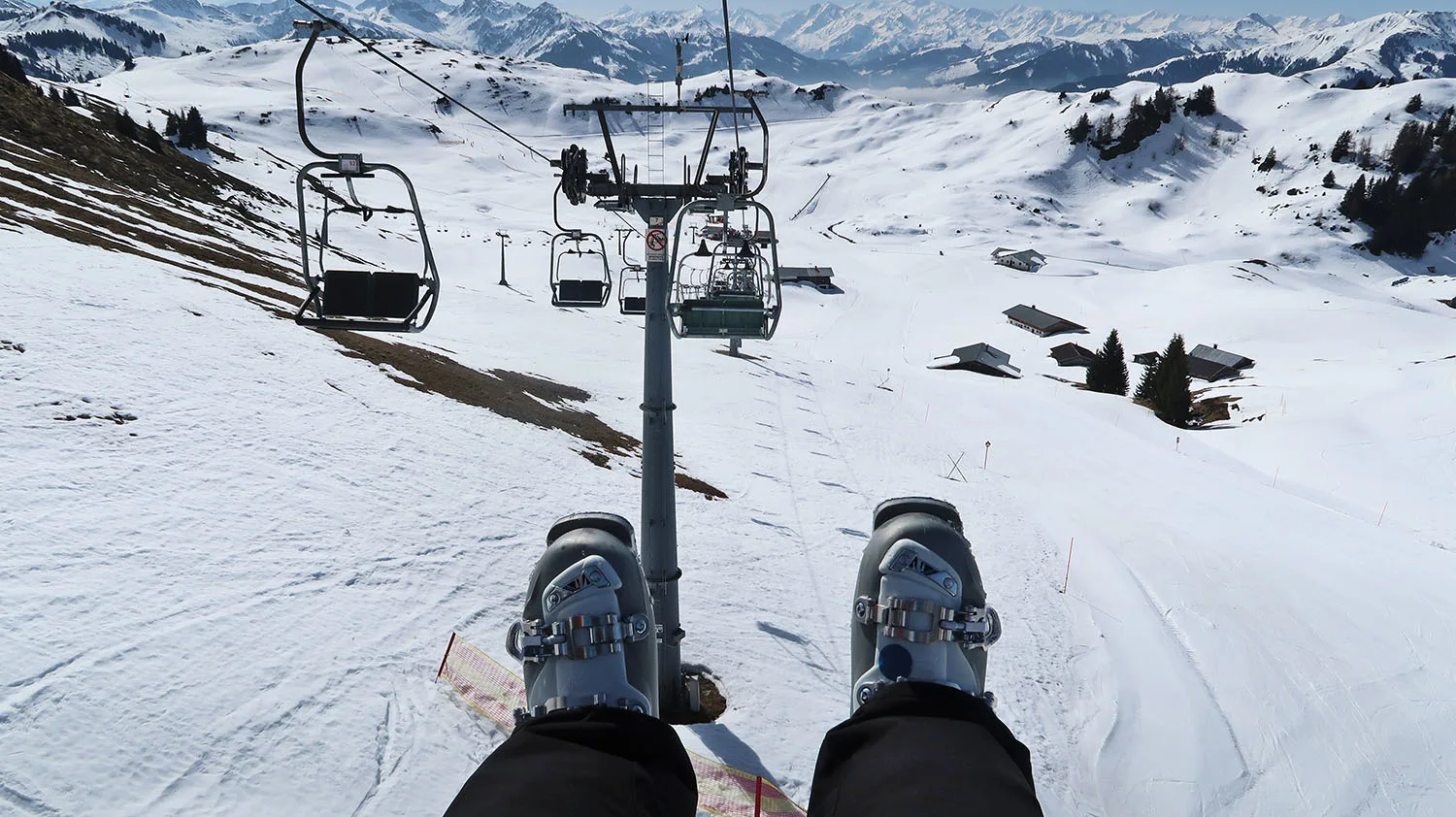 3. No elbowing to get onto a ski lift
There's nothing worse than clanking around in heavy ski gear, carrying bulky skis and poles, then having a throng of people jostling to get onto the ski lift at the same time. Hello spring skiing and it's chilled out ski lift vibes. On some mountains we were the only ones of the chair lifts!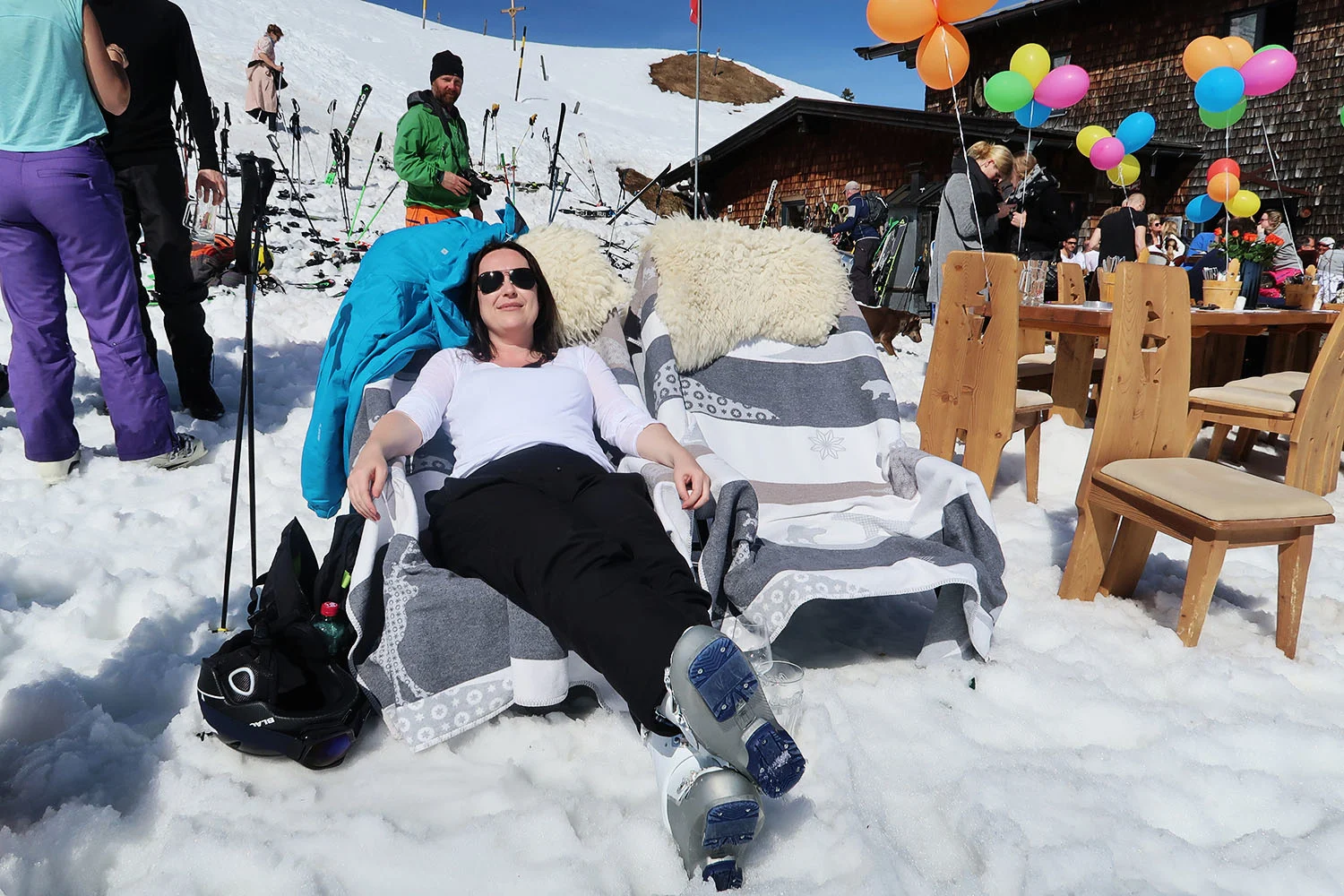 4. Extra après time
The snow tends to get slushier in the afternoons so it's all about the après ski. Wine, sunshine and gorgeous views – what more could you want from your travels?!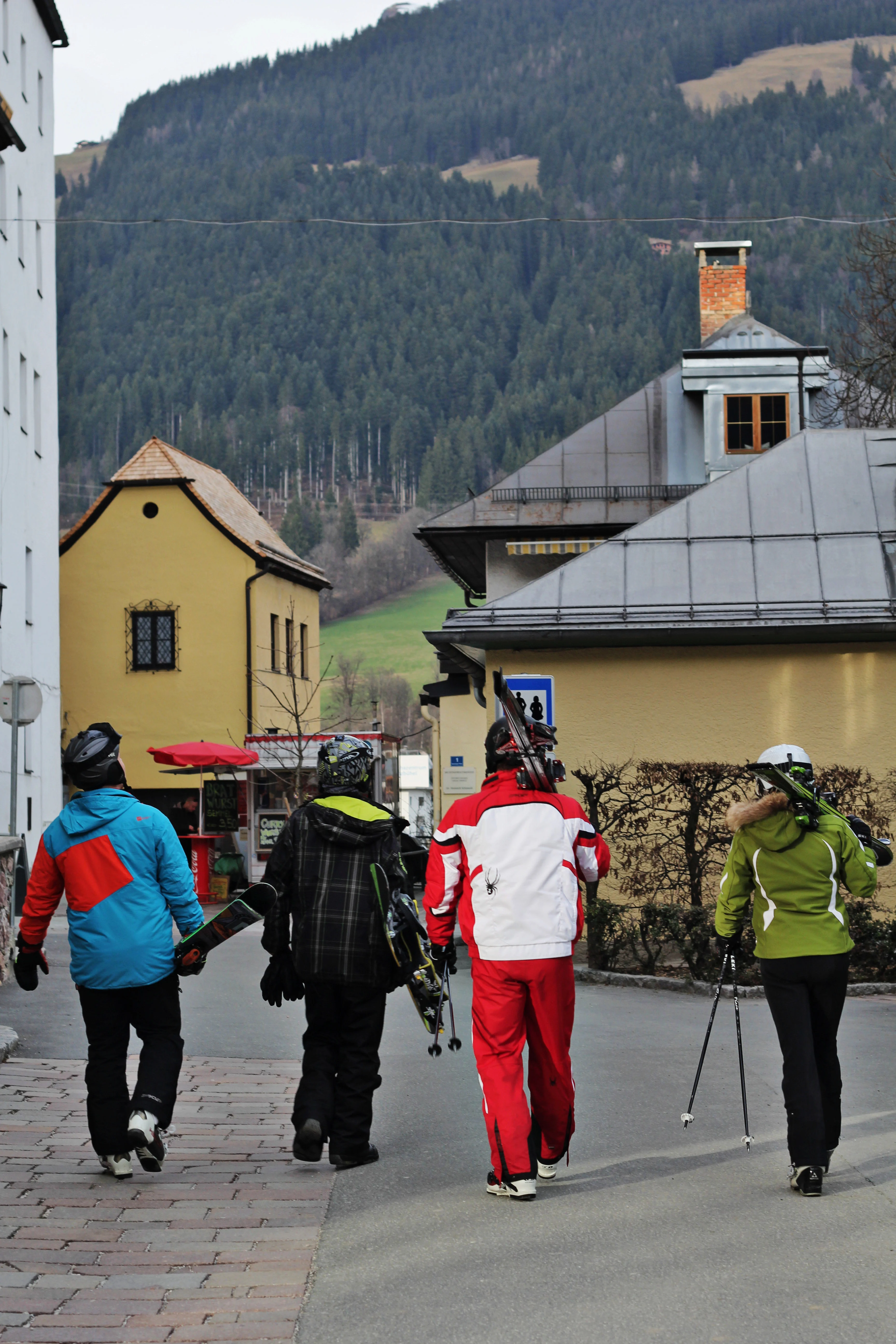 5. Ski deals!
As it's off-peak ski season you are more likely to get better deals on your ski holiday. Save those extra pennies for the après ski. Yep.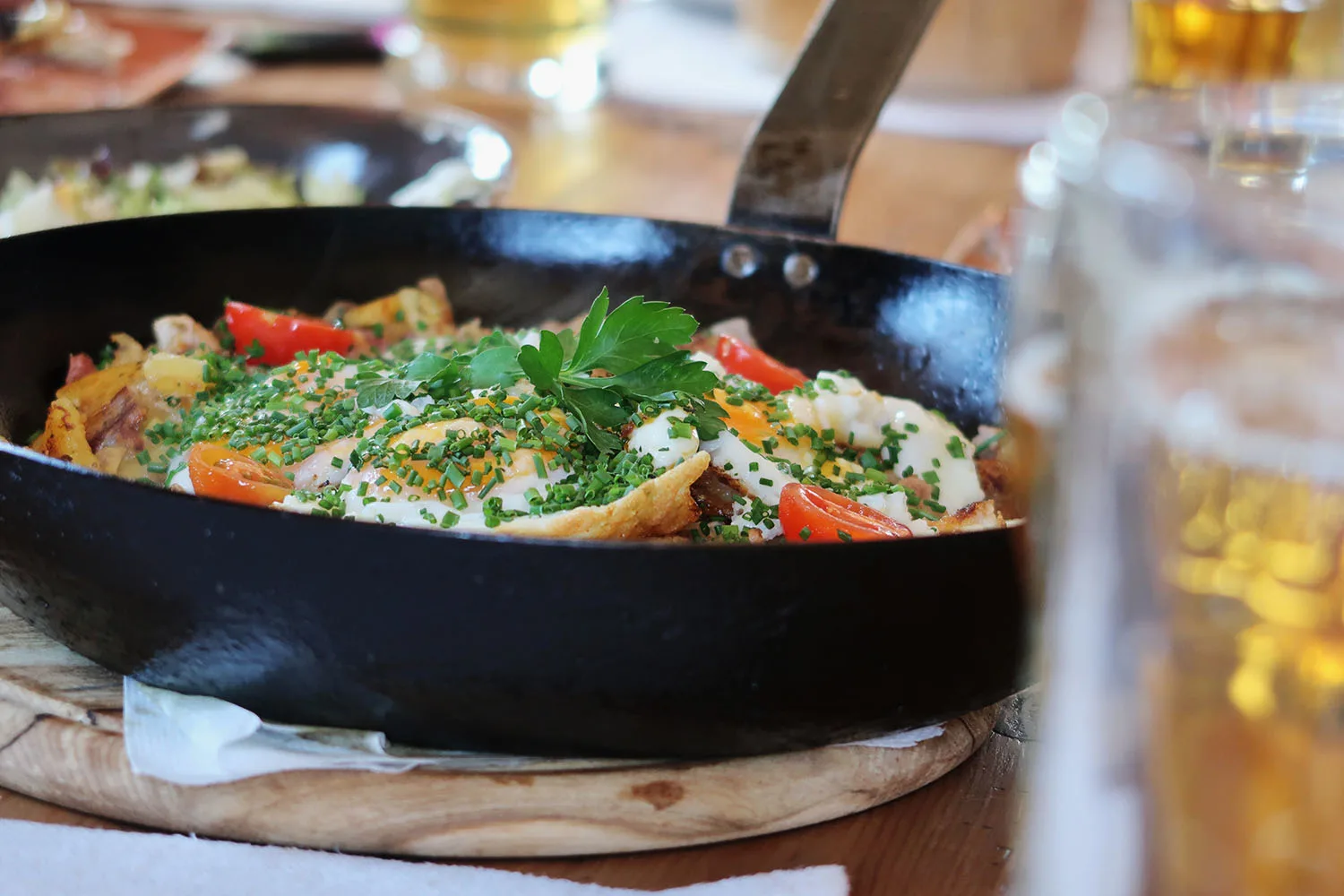 6. Longer days
Springtime = longer days, which means more time to enjoy the mountains.

7. Incredible sunsets
Clear skies in the day time meant gorgeous sunsets in the evening. And who doesn't love a good sunset when they are on holiday?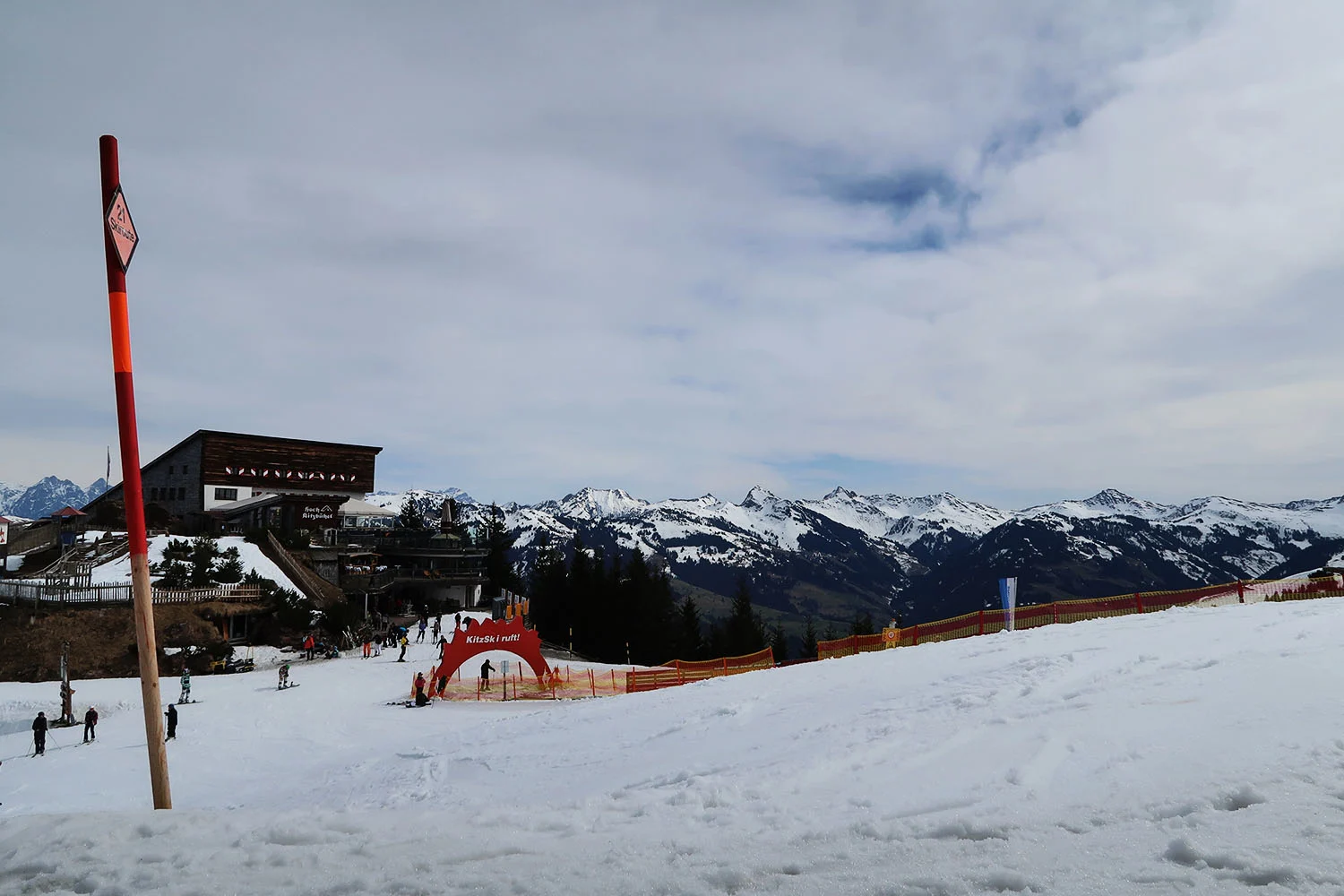 8. No queues at ski hire
Less queues means more time for fun.
9. Other mountain activities
As it's a shoulder season for travelling to the mountains you can try out a number of other adventure activities, such as snowshoeing at dusk, hiking through the melted lower mountain areas, and rock-climbing.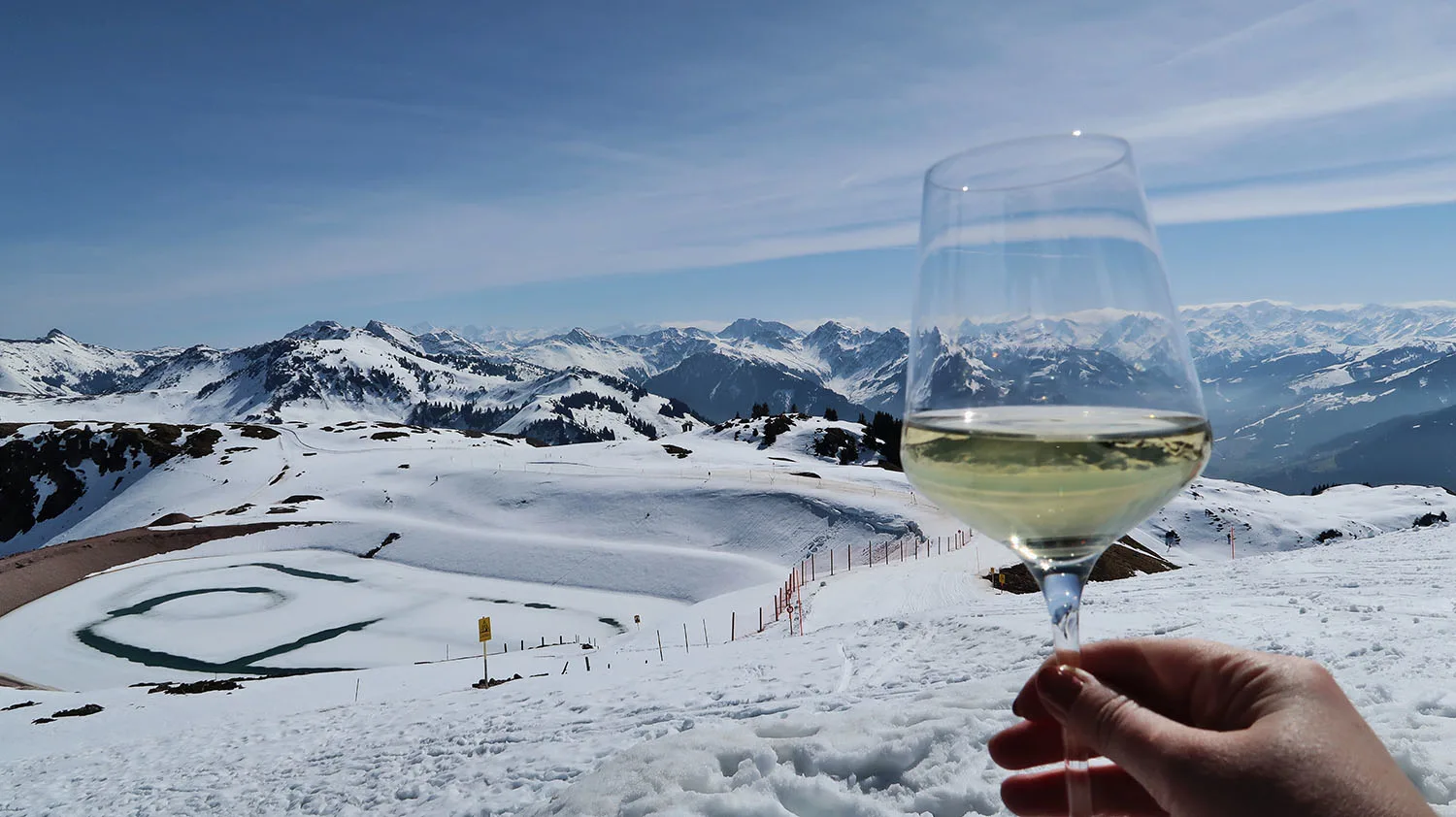 Cheers to spring skiing!
---
I spent a few days spring skiing in Kitzbühel, a town in the Tirol region of Austria. I stayed at the Hotel Tiefenbrunner. I flew into Innsbruck airport, about an hour drive away. I skied on the Hannenkamm and Kitzbüheler Horn mountains.