I had just spent 5 weeks at a fitness camp in Phuket, Thailand. My body was aching and I was in dire need of a rest, so I booked myself in for a few days of R&R at Layana Resort & Spa, Ko Lanta.
Ko Lanta is one of the last remaining quiet spots in the Andaman Sea. It neighbours Krabi and Phi Phi Island it's safe to say have been overrun with tourism, but Ko Lanta retains its untouched charm, with some of the friendliest locals around and miles of silent beaches.
It's on one of these stretches of beach which you'll find the Layana Resort & Spa, cradled amongst 3km of golden sands facing Phi Phi Island and with direct sunset views. An adults only resort, it's the perfect place to unwind in pure luxury and tranquility.
The Layana is consistently voted as one of the best resorts in Thailand, and even Asia, and setting foot inside, it's soon clear why. It's the hotel which anticipates your every need. Before you even know what you want, a member of staff is discreetly there offering it to you.
A few examples? I was spearing fruit from my cocktail glass one evening (trying to get my 5 a day, of course), and within seconds someone appeared with a spoon. I scratched distractedly at a mosquito bite and someone promptly arrived with some natural citronella based bug spray. And don't even get me started on the service by the pool. Endless iced water and fresh towels, and a discreet 'call button' if you'd like to order anything else.
It's the little touches all the way through the service which really make this place what it is. So if you're looking for an affordable luxurious break away from it all, then here's what you can expect from a stay at the Layana Resort & Spa.
The Rooms
Huge soft beds, sunken baths, rain showers, spacious balconies, comfy seating areas, bathrobes, amenity kits and nightly turn-down service all come as standard in each Garden Pavilion room. But the thing which sets this hotel apart from the rest is its pillow menu.
Choose your perfect level of firmness or softness, and even pick what it's stuffed with to make sure you sleep like a baby during your stay. How thoughtful is that?
Room upgrades to Beach Suite or Ocean Deluxe Suite are available, or for travellers who want a little more space and privacy, or for two couples travelling together, La Maison two bedroom villas have a separate living a dining area, as well as their own private pool.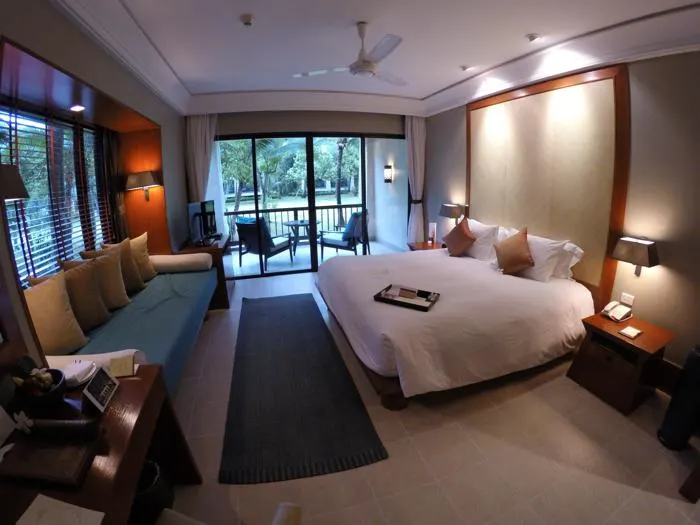 The Restaurant
A daily buffet breakfast at Tides restaurant is included in the price of your stay, and it's not just any buffet. As well as the usual western selection (bacon, sausages, baked beans, toast, cereal), there's an eastern choice (steamed buns, noodles, soup), a continental option (cheese, ham, bread, fruit), an American section (waffles, pancakes, French Toast) and an egg station for omelettes and eggs done any way.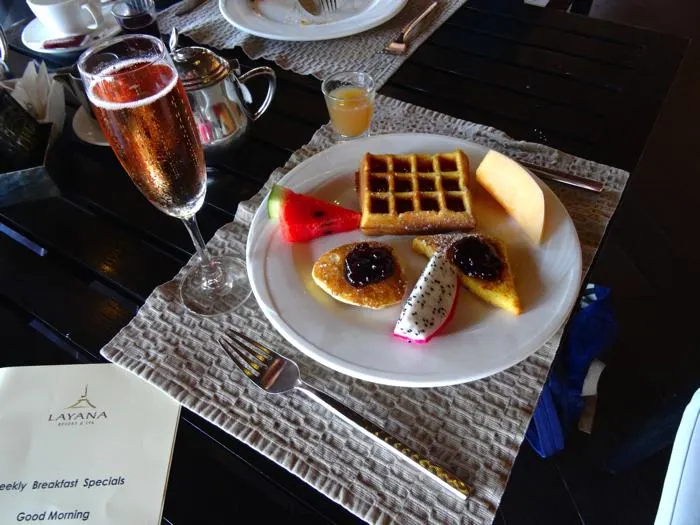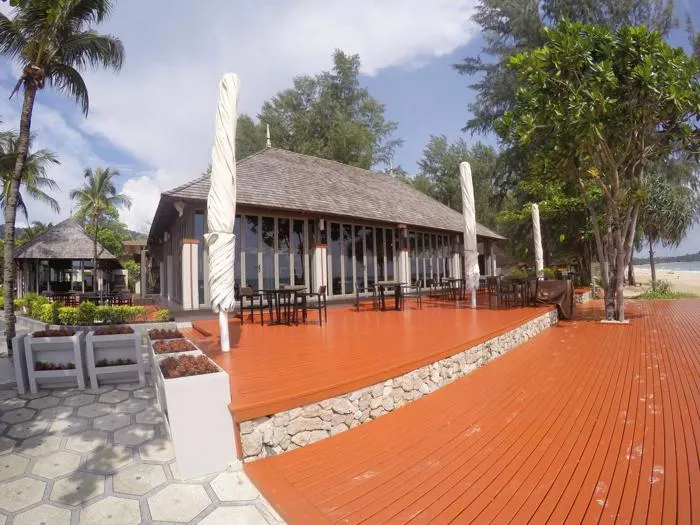 There's also a healthy 'shot' bar, where you can stock up on vitamins from lemongrass and beetroot juice, and a menu to order a la carte if all this isn't enough. Oh, did I mention free champagne on Sundays? Yep.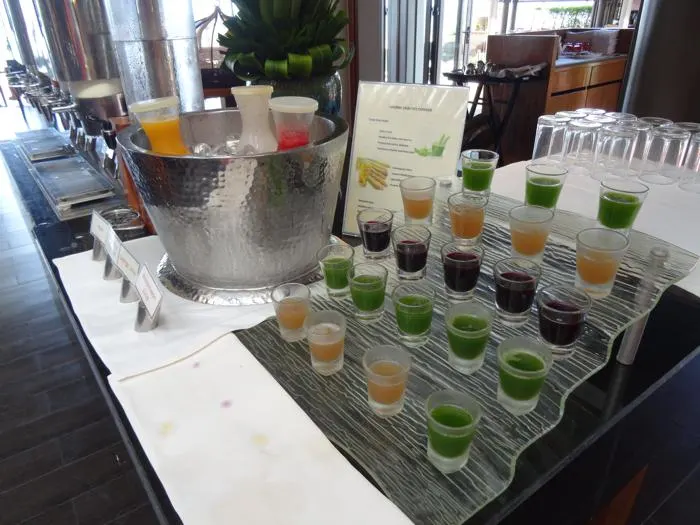 For lunch and dinner, Tides serves a massive choice of world cuisine, for a reasonable average of 250-500 Baht (around £5 to £10) a dish. Don't miss out on the Duck Panang curry and the pork mignon. Both are full of flavour and cooked to perfection.
The Bar
The well-stocked Sundowners bar is probably my favourite place in Thailand to watch the sun go down, with a direct view of the sun setting. The cocktails are delicious, and the daily happy hour from 5pm until 7pm daily means that they're incredibly affordable at just 90 Baht each (usually 180 Baht).
The Pool and Beach
The hotel sits on a 3km stretch of beach so there is no excuse for not taking a sunset stroll. As for the pool, there are currently two at the front of the resort. One infinity pool and one large jacuzzi facing the ocean. There's soon to be another 'wellness' pool near the spa, and this will be completed late 2015.
No need to pack a beach towel, as these are provided for you, and fresh iced water is available all day too.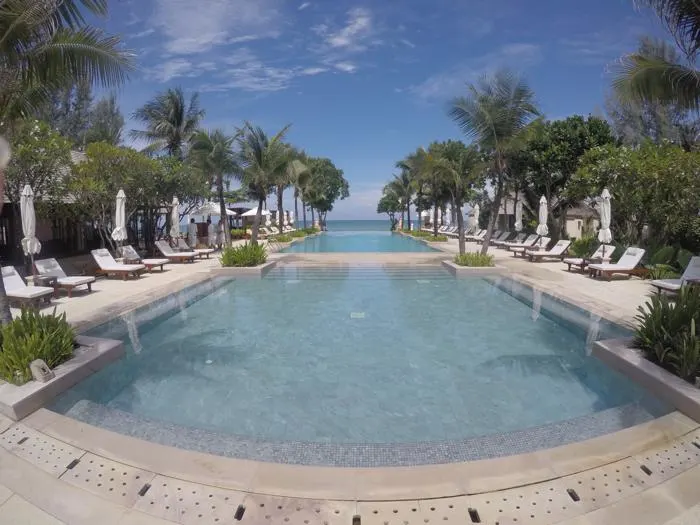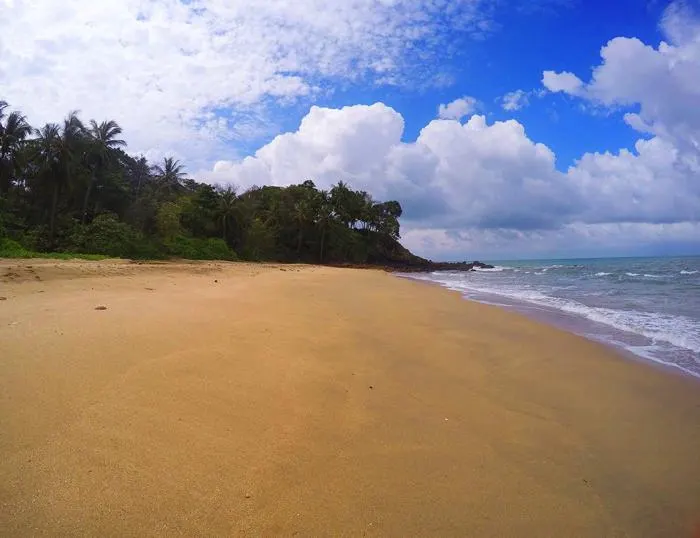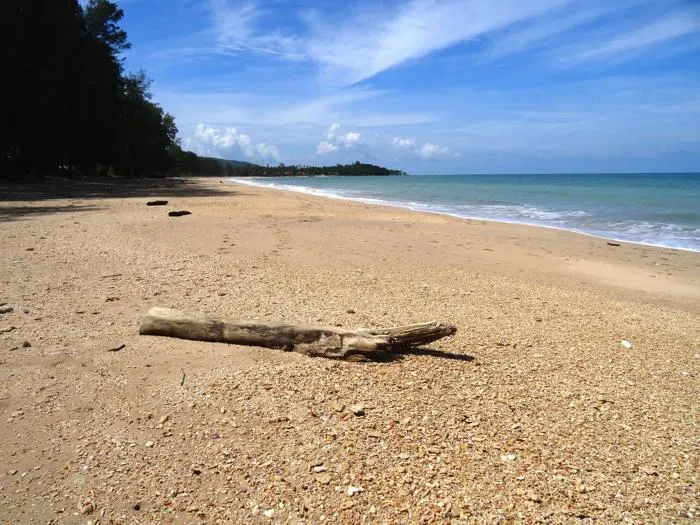 The Spa
The Linger Longer Spa specialises in truly amazing treatments in a soothing environment. I opted for the Layana Signature Massage which was fully personal and customisable. Where else will they ask you in advance what kind of pressure you like and also which areas of your body you would like to focus on more?
You also get to choose between nine different scented oils, which are all so delicious that it's nearly impossible to pick a favourite. Trust me.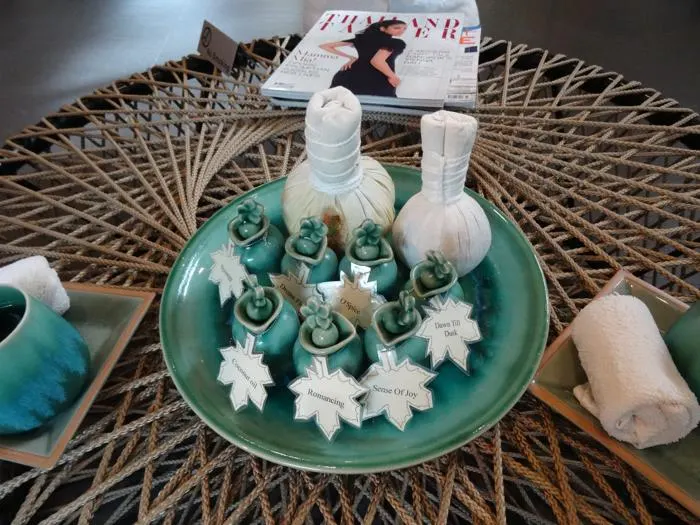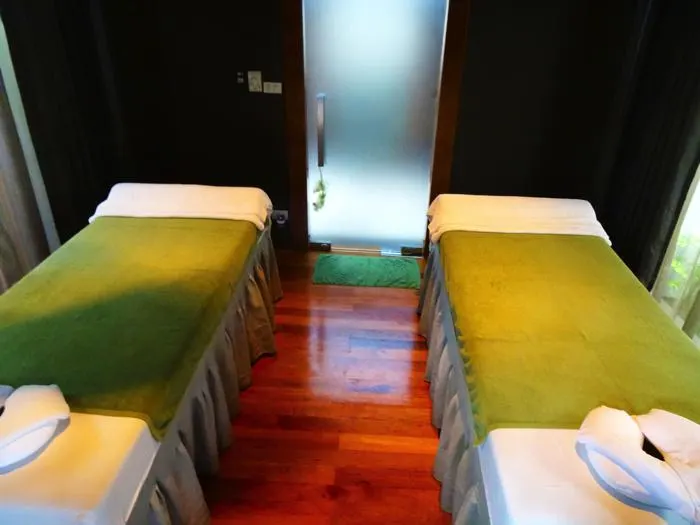 Keeping Fit
There was no excuse for me to let the new fitness regime slide with the well-quipped gym at the Layana. You can use the standard machines such as treadmill, cross trainer and bike, lift the free-weights or enjoy a spot of yoga.
Exploring further afield
The Layana Resort & Spa can organise day trips around the island by car, or to the surrounding islands by boat. I recommend taking a trip to see Lanta Old Town as well as some of the hidden beaches of the west coast which, even in high season only have a smattering of people across the sands.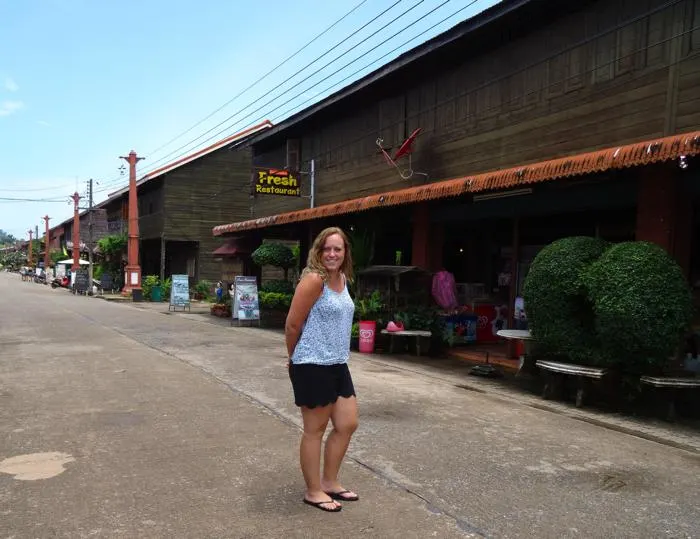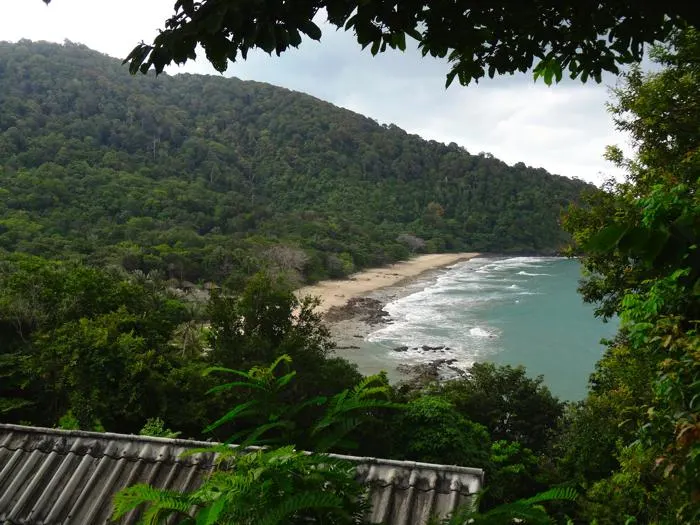 Bikes are available to hire free of charge, or if you'd like to tour the island by motorbike you can hire one for a small fee from reception. There's also a dive centre for those interested in exploring under the sea.
Animal lovers will love that the resort is also close to Lanta Animal Welfare, which means your days could be filled with cuddling puppies and playing with cats. Make sure you get a tour of the sanctuary which happen a few times daily. Check ahead for times.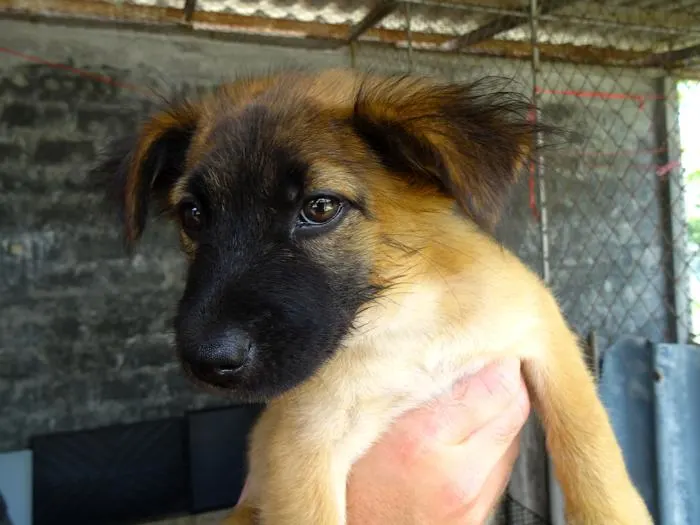 The Extra touches
Aside from the little surprises that just keep on coming (champagne with breakfast on Sundays, wine by the pool on Tuesdays), I really loved the resort's 'rainy day guarantee'.
In low season, the Layana Resort & Spa is so confident that the sun will come out that they offer a 'rainy day guarantee'. If it rains without stopping between 10am and 5pm they will credit your room with 1,000THB which you can spend anywhere within the resort. I travelled in low season but never experienced a full day of rain, as rainy season in Thailand tends to be characterised by heavy downpours followed by bright blue skies and sunshine.
The Future
At the time of writing the Layana was undergoing some major changes to add four new Grand Garden Pavilion rooms, as well as extend its leisure facilities. Work is scheduled to be completed late 2015, and once done will give guests access to a new 'Wellness Zone' including larger gym, new wellness pool and juice bar.
I hear they are also adding morning yoga classes by the pool, which gives me the perfect excuse to come back next year!
Disclosure: Hayley was a guest of the Layana Resort and Spa