I would say the key to a successful adventure or trip away is usually in the planning beforehand.
Researching and planning ensures you make the best use of your time and money, so that you aren't faffing around when you get there and you aren't being ripped off either.
But it's not just hotels, road trips and excursions that you should research, planning accessories and gadgets is just as essential for a smooth sailing adventure.
I'm going to share with you the Top 10 Accessories I always take with me on my adventures:
1. Kanken Backpack
My Kanken backpack is the PERFECT daytime bag when adventuring. It's big enough to fit in everything you need for the day. I have the standard size Kanken (not the mini) and it fits my 13″ laptop in, usually alongside my Olympus camera, water bottle, microfibre towel and of course some snacks.
It was also put to the test when we were out on a hike in Byron Bay and the heavens opened into a tropical storm. Everything stayed dry inside, even though we may aswell have been swimming in the ocean! A great all weather option. Sturdy, amazing quality and designed to evenly distribute the weight across your back.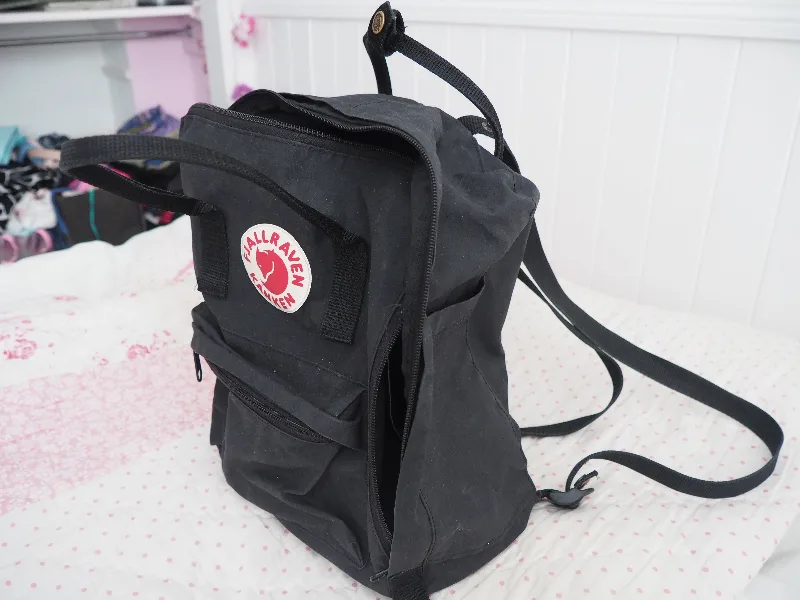 2. Waterproof phone case
Let's face it, we've all smashed, drowned or accidentally forgotten about our phones at some point. If you haven't you're very impressive/lucky.
When embarking on an active adventure, the chances of coming into contact with water somewhat increase. Be it cliff jumping, swimming in a lake, or perhaps exploring waterfalls. Whatever it is your doing, you don't want having a phone on you to inhibit you – and of course you'll want to capture the evidence.
Griffin do some great waterproof phone cases – definitely worth the investment.
3. Headphones or secured earphones
Chances are if you like active holidays, you're already quite an active person?
Perhaps you're the 7am runner on the beach, the explorer of the city by bike, or just the hater of the standard earphone falling out of your ear when you're sunbathing (me).
Whichever it may be, I know I always have a pair of headphones with me on holiday. I love that you can just rest them around your neck when you're at the airport or not using them, instead of having to faf with putting them away and getting them back out and getting wires tangled. Less faffing, more good music.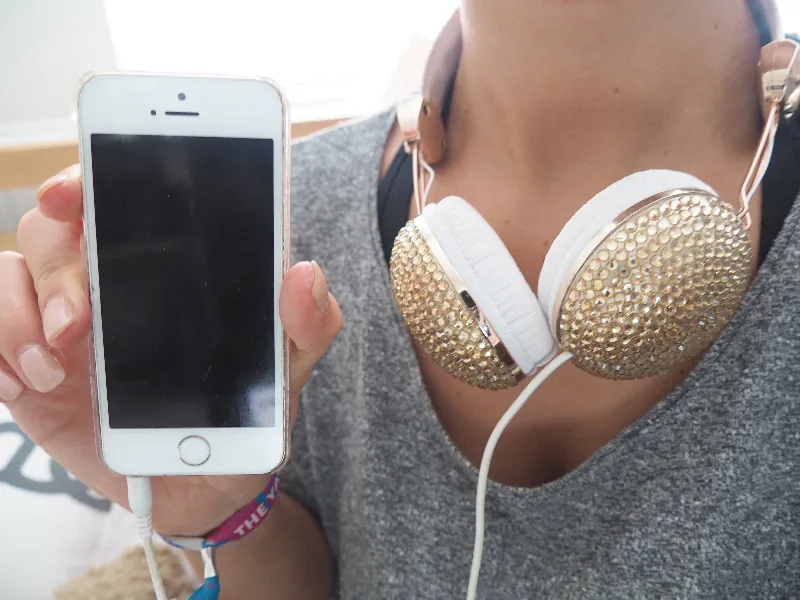 4. Bluetooth speaker
Whether in a hotel room, on the beach, or on a roadtrip stop off gazing out over the ocean – music is always a welcomed addition.
Usually noone wants to, or has room to carry speakers but thats the beauty of Bluetooth speakers. They are compact, light, super simple to use and create massive sounds in relation to their size.
I have this speaker from Inatec which I now can't seem to live without – it has so many uses both at home and abroad.
Shop my Inateck Bluetooth Speaker here for just £39.99.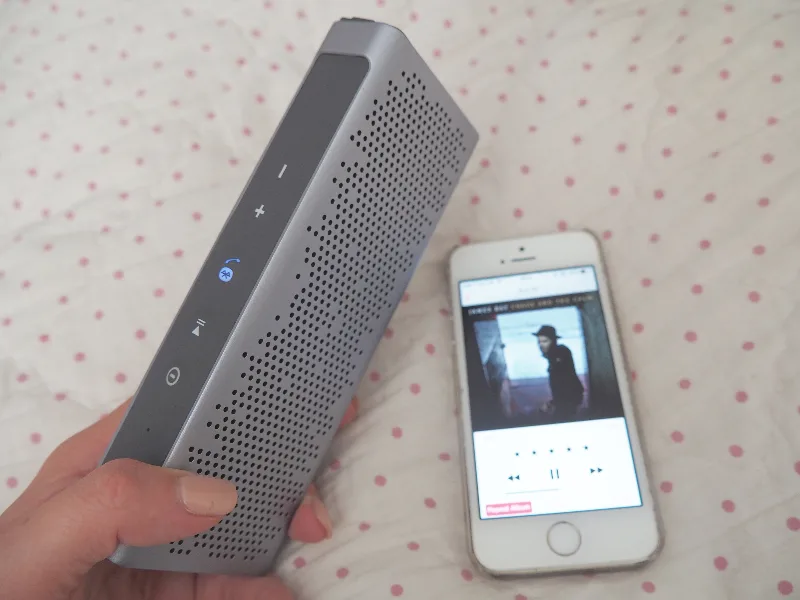 5. A GoPro
Wherever i am in the world. My GoPro is the one thing that will always be with me. They create amazing quality and very visually appealing footage, are small enough to tuck in your pocket AND they are waterproof, so you can take your adventures underwater. They range from £99 – £300, adapting to every type of user and you most certainly don't have to be fancy or a photography whizz to work one.
You can watch my 'Guide to Buying a GoPro' here if you are stuck with which to buy.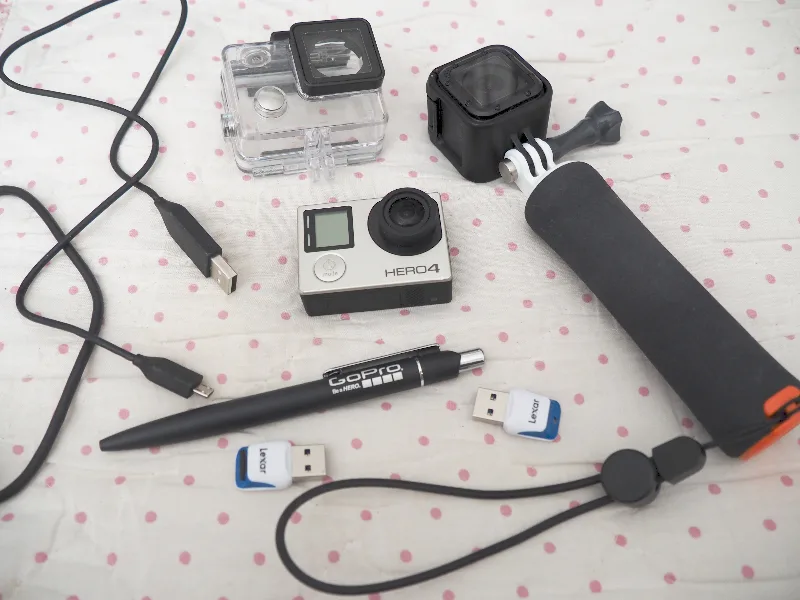 5.5. Spivo 360 rotating selfie stick
UPDATE: This is an additional one added by Monica after trying out the Spivo 360 rotating selfie stick. With the press of a button your selfie stick goes from taking a selfie to filming outwards to capture what's around you. It's a fun and easy way to capture adventure footage and I 100% recommend getting one for a GoPro. It's a great accessory to take with you on your travels. Check out my full Spivo 360 review here.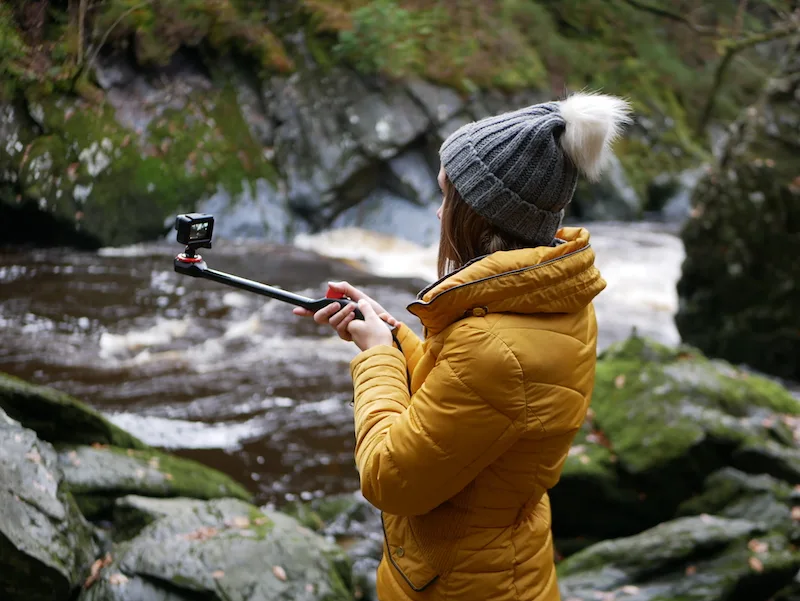 6. Laptop Case
As a blogger / on the go editor, I always take my laptop on trips and getaways. I usually don't like leaving it unattended either so more often than not it will be tucked into my Kanken backpack so i can keep an eye on it. But if the laptop is coming on adventures – it must be protected… in style.
I'm absolutely in love with my boho-hippie laptop case. It has soft inner cushioning for the laptop and has a firm and great quality outer casing and zip. Even with the laptop case on – my laptop still fits in my backpack. Perfect.
Shop my Inateck Laptop case here.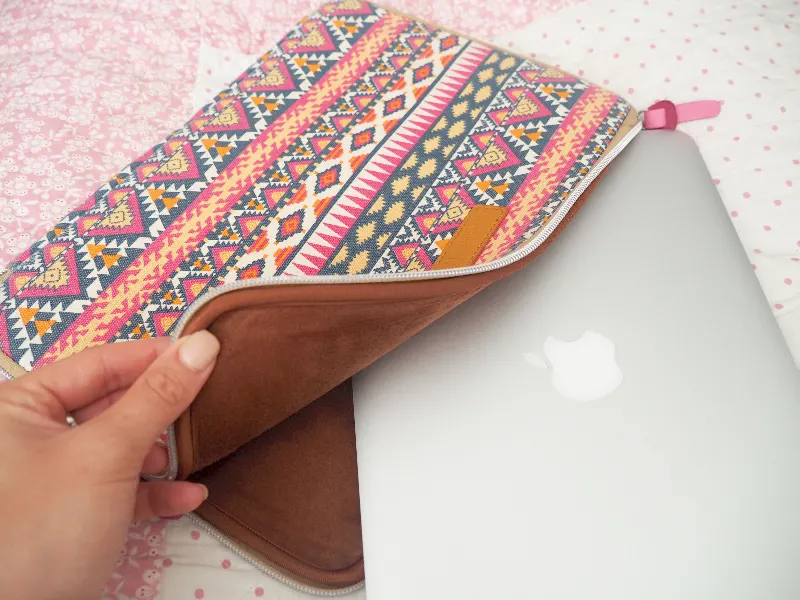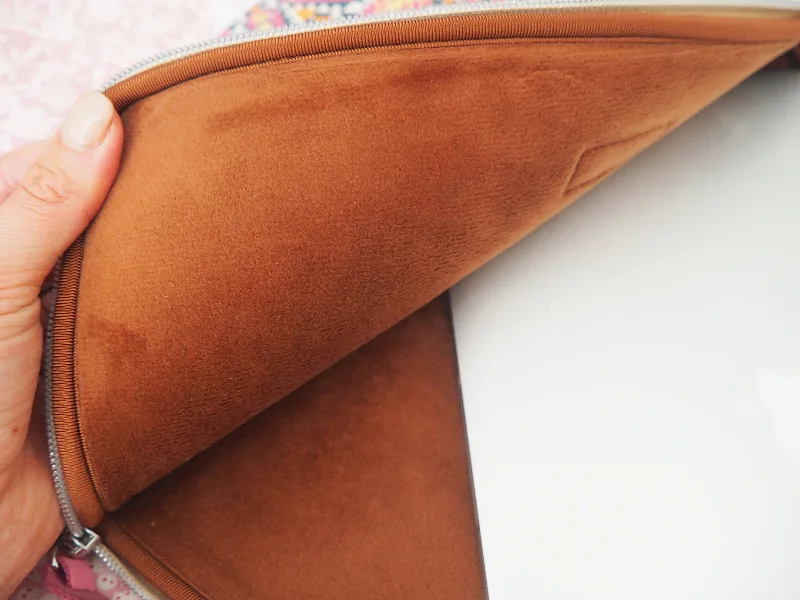 7. USB Port
With all the gadgets we have these days, theres a lot of charging that needs to be done – particularly when you're on holiday and utilising, your camera, go pro, iPhone, speaker and whatever else you take with you!
Having a USB port saves so much time, allowing you to charge more devices than the 2 ports on your laptop will allow. If you don't have your laptop you can plug it into a wall socket and charge away!
Shop my Inateck USB Port here.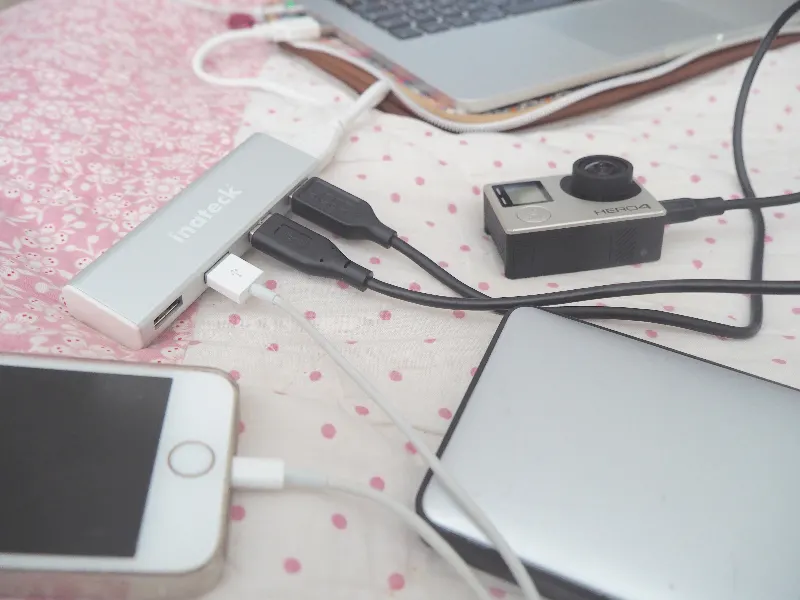 8. Bumbag
For evening adventures, escapades and more so festivals, you want your goodies where you can see them. Either rock the whole 'backpack on your front' thing, or just grab your essentials (phone, money, keys, passport) and pop them in a bum bag, secure it around your hips / waist and concentrate on having a good time – not protecting your bag.
9. Invisibobbles
Beauty is one of the many things that take a back seat when i go away. I'd rather fill my luggage with cameras and extra bikinis then foundations, lipsticks and makeup brushes (each to their own obviously). But one beauty-related essential I always take away with me are invisibobbles.
Basically my favourite hair tie. They are super gripping, cause no pulling / breakage to your hair AND they look super cute on your wrist when you aren't using them. People often compliment them on me as bracelets!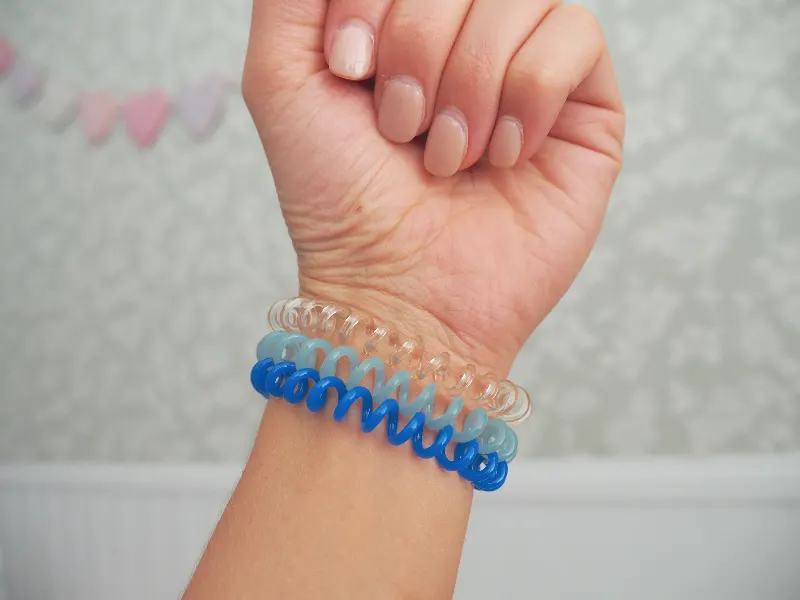 10. Microfibre Towel
The towel of dreams. Theres nothing worse than a wet towel in your backpack, or a towel that hasn't dried when you want to use it again.
The microfibre towel is like magic to me! It's super thin, but soft and great quality at the same time. It's folds away super small into its own little cover, AND it dries SO quick. Whether it's a day at the beach, an addition to your backpack or for use at the gym (you can get mini ones too) – these towels are never too far from my side.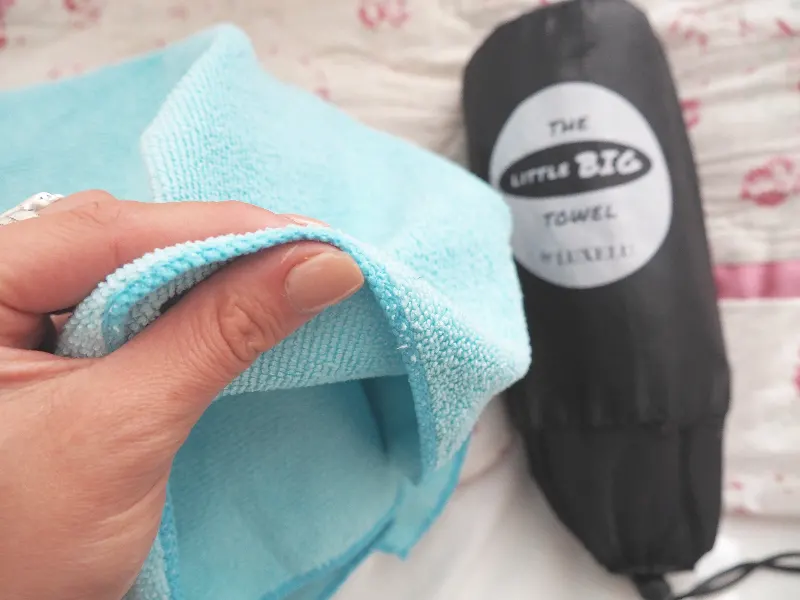 That's all 10!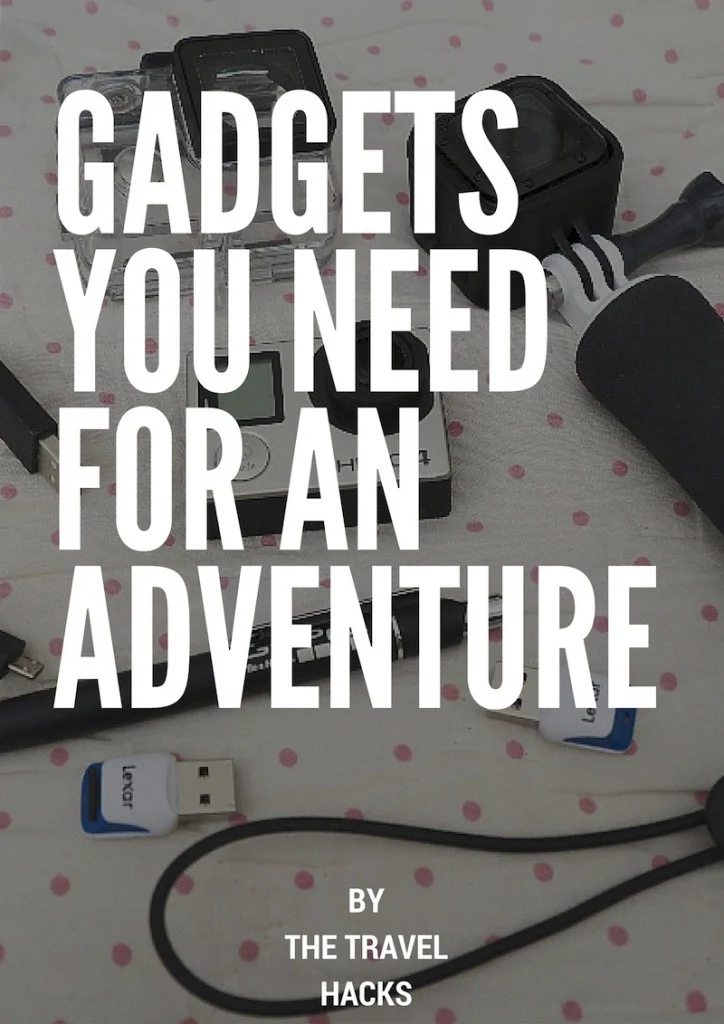 What are YOUR essentials for adventures?
Mollie x