Today I'd like to share some of my top travel tips for your first trip to Thailand. If I'm ever asked where my favourite place is in the world (and I'm asked this a lot!) I always say Thailand. Thailand has it all with incredible beaches, vibrant cities, loads of interesting history and culture, the world's best food, the friendliest people, gorgeous countryside and so many great places to stay.
Like many people, Thailand was one of the first Asian countries I visited and it can be a bit of a culture shock if you've only ever travelled in Europe or North America before. Thailand takes busy and bustling to a whole new level and I'm sure you're going to love it!
Without further ado, here are my top travel tips for your first trip to Thailand…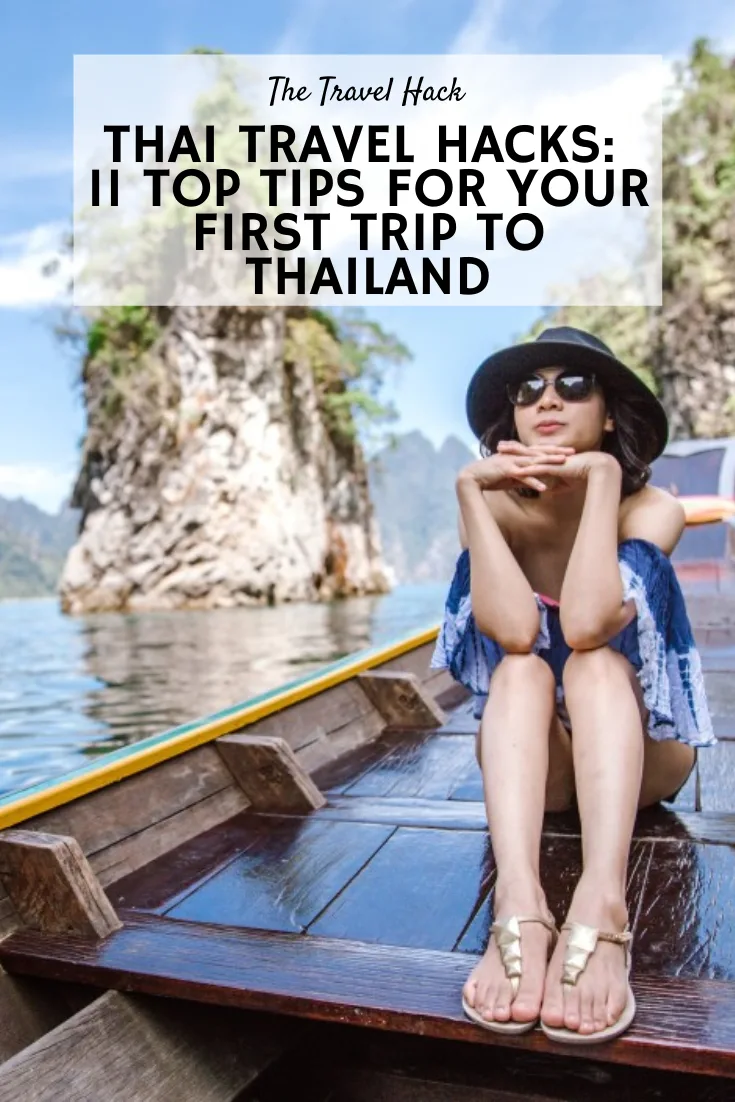 1 – Check the visa requirements (if you don't have a British Citizen passport)
This post is sponsored by Thailandvisa.net because my first tip when visiting Thailand is to check the current visa requirements a couple of months in advance.
British citizens do not need a visa when visiting for 30 days, so if you're just going for a regular holiday for less than 30 days then you don't need to do anything. But there are 21 countries who do need a visa. You can now apply online for your eVisa so you can do it all before you arrive to avoid the queues at the airport.
2 – Find the street food stall with the longest queue
Enjoying the food is one of the best things about a trip to Thailand. And, as many locals and travellers will tell you, the street food is often the best choice.
When you're trying to find the best street food in Thailand, choose the stall with the longest queue. A long queue means that the food will be cooked fresh and won't be sat waiting for a customer. More importantly, if everyone is queuing then it's a pretty safe bet that the food must be good!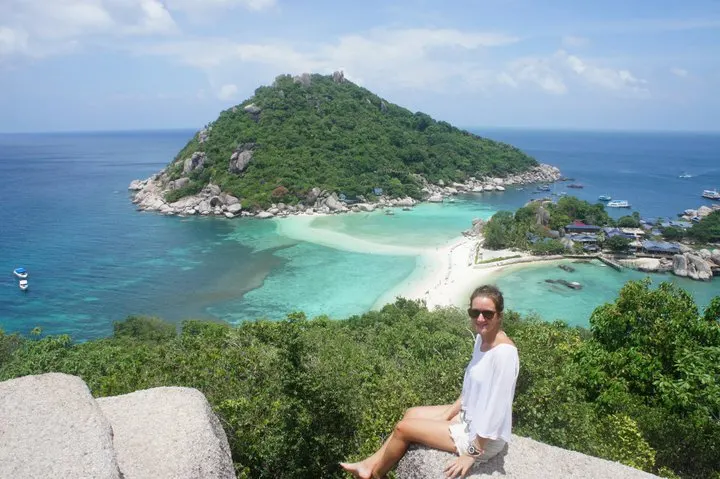 My second trip to Thailand in 2011
3 – Learn the difference between salt, sugar, and MSG!
Most Thai restaurants and food stalls will have a pot of what looks like salt on the table, but be careful. More often than not, it's either sugar or MSG.
Monosodium glutamate, more commonly known as MSG, is a controversial subject. Although many people believe it causes health problems, it's often added to food in Thailand. If you'd prefer to avoid it, learn to identify MSG. It's actually pretty easy to spot the difference: MSG is a hexagonal tube-shaped crystal that's slightly longer than it is wide. Sugar and salt both tend to be more cube shaped.
You could also learn to ask for "no MSG" in Thai: Mai sai pong churot.
4 – Download Grab
Grab is Asia's answer to Uber, and it's a great way to get around in Thailand. Uber exists, but Grab is much more common. The app's fixed distance-based fees mean that drivers can't overcharge you for journeys. Also, the safety checks and built-in emergency button are really reassuring.
Some cities also have GrabBike, which allows you to hail a ride on the back of a moped. Given how bad the traffic can be in the big cities like Bangkok, this is often the fastest – and cheapest – way to get around. It's also a really fun way to explore!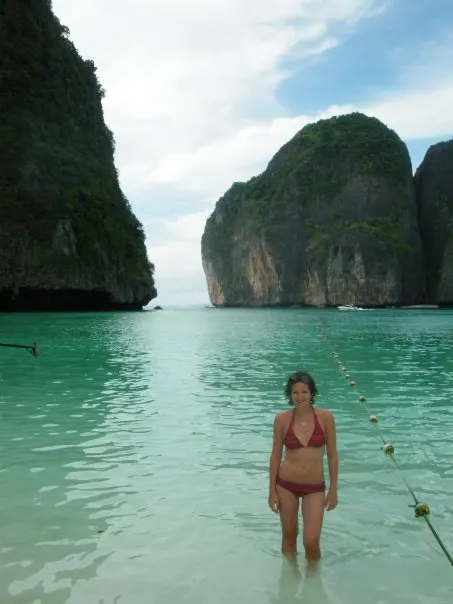 My first trip to Thailand in 2009
5 – Buy a local SIM card
Buying a local SIM card can make travelling in Thailand much easier. Free WiFi is available in many hotels and restaurants, but for actual travel it's much easier to have data – especially if you want to use Google Maps and Grab/Uber.
At many of the larger airports in Thailand, the cell phone companies have booths in the arrivals hall. You can pick up a SIM card easily and cheaply at any of these and the staff will set it all up for you. We recommend AIS or dtac for the best coverage. Alternatively, you can usually buy a SIM at most 7-11's and other convenience stores in Thailand.
6 – Water
It isn't safe to drink the tap water in Thailand. Bring a reusable bottle and fill it up at filtered water stations whenever you can. These are pretty prevalent in tourist destinations and will help you avoid buying lots of plastic bottles.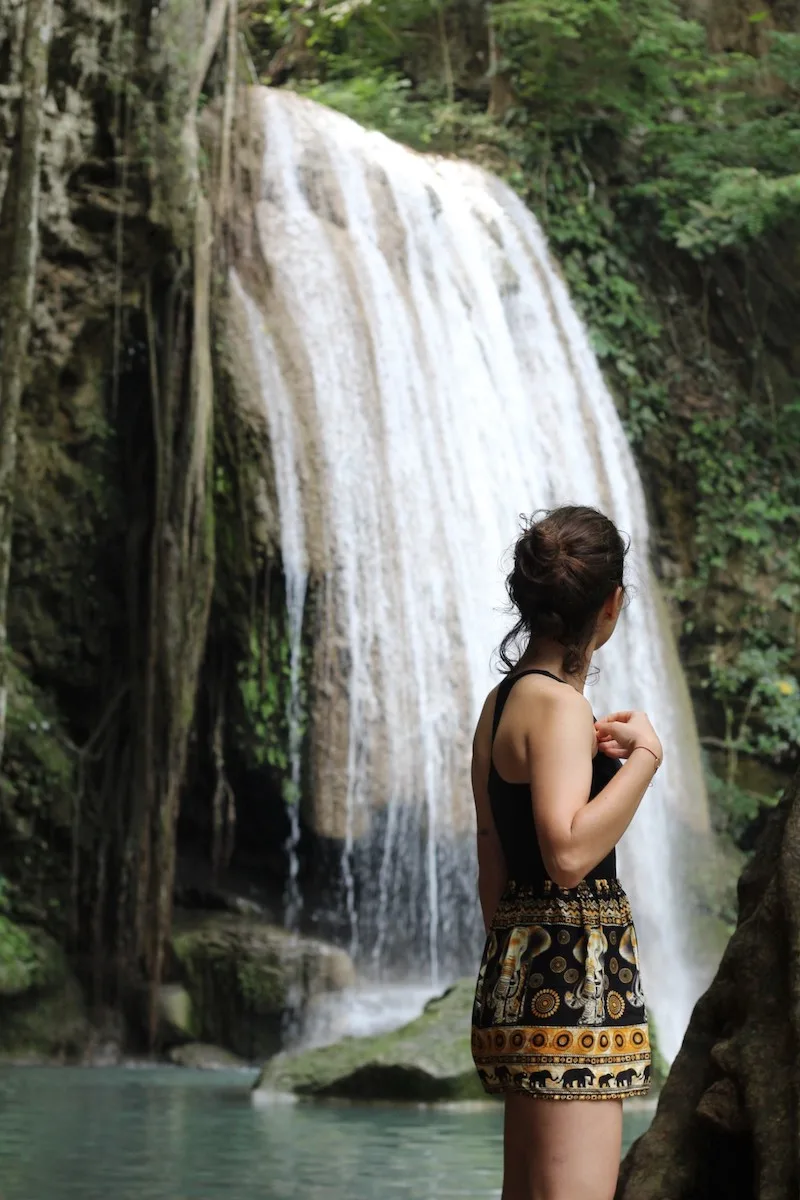 7 – Get Ready to Haggle
Never take the first price you're offered in Thailand! Like many countries in Asia, Thai culture means shopping often involves a lot of bartering. There are so many tips for haggling in Asia that we could fill a whole separate blog post. But a good rule of thumb is to start bargaining at around 30-40% lower than the initial asking price.
Haggling doesn't only apply to shopping at markets, either. If you're booking a tour through a local company, the price is often marked up. Always try asking for a discount and you may be able to save up to 30%!
8 – Research Local and National Holidays
Thailand has a lot of festivals, holidays, and public days. These can be fun, and offer a fascinating glimpse of Thai culture. But they also mean cities and popular destinations get much busier. Accommodation gets booked up far in advance, and tourist attractions may be closed (or they could be much busier). Do some research and be aware of any dates that might affect your travels.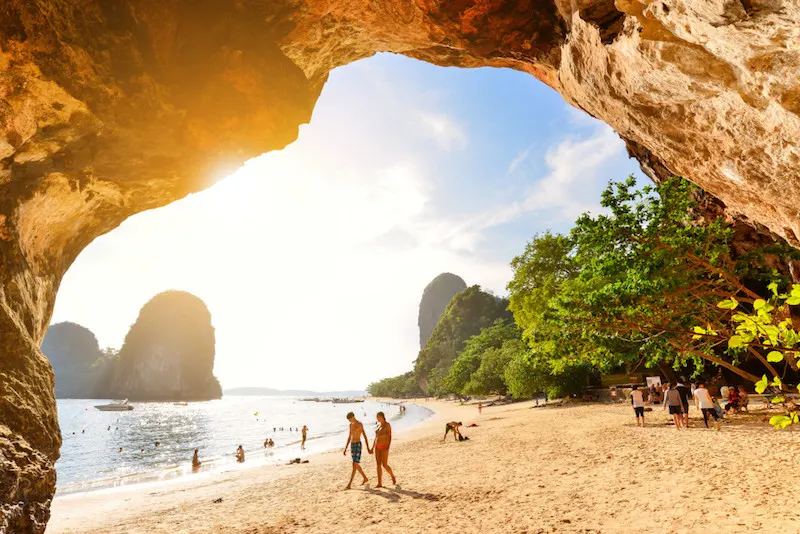 9 – Tipping
Tipping is not mandatory in Thailand, but it is always appreciated. At sit-down restaurants with table service, roughly 10% of the bill is a good tip. However, it's uncommon to tip at street food stalls, fast food restaurants, and coffee shops. Tour guides, masseuses, and hotel staff will all appreciate tips.
Top tip – housekeeping staff in Thai hotels may not realise money left in the room is a tip. It's best to hand it to them personally, or leave it with a thank you note!
10 – Avoid Elephant Rides and Tiger Temples
Sadly, animal attractions are still fairly common in Thailand. Elephant rides and tiger temples are two which should always be avoided, no matter how tempting. Elephants aren't meant to be ridden: it's bad for their health and the methods used to break them in are known to be cruel. Tiger temples keep the cats drugged all day so that tourists can pose for a photos with them. Instead of taking an elephant ride, visit a rescue sanctuary where you can help feed or bathe elephants for an up-close experience.
11 – Learn a few words of Thai
One of the best travel hacks for Thailand is to learn a bit of the language before you go! Even if you're only visiting for a week or two, mastering a couple of basics can really help. Thank you is khawp khun (listen to the pronunciation here) and will go a long way. It can also pay to learn the numbers 1-10, especially if you want to haggle.
Download the Thai language package for the Google Translate app before you travel, in order to access it offline. You can even use the app's photo-scanning functionality to translate words directly from a sign or a menu!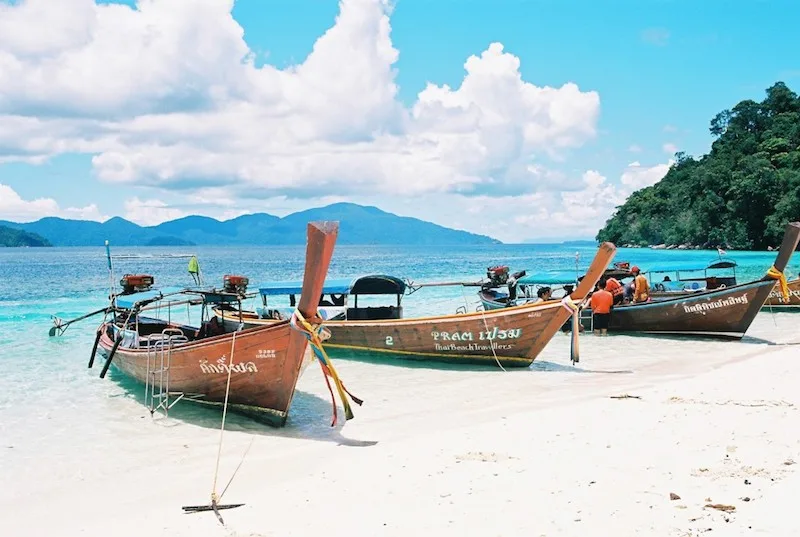 Those are my top Thailand travel hacks. Do you have any more to add to the list?