If you're looking for a family glamping holiday that ticks all the boxes then I can't recommend Camp Katur in Yorkshire enough.
I stayed at Camp Katur at the end of the summer after a series of glamping trips with Dacia and Camp Katur was my final and favourite glamping site! And that's saying a lot because I stayed at some really lovely sites! They have thought of everything and have all the activities and amenities you need but without becoming so luxurious it's a million miles from a rustic glamping retreat.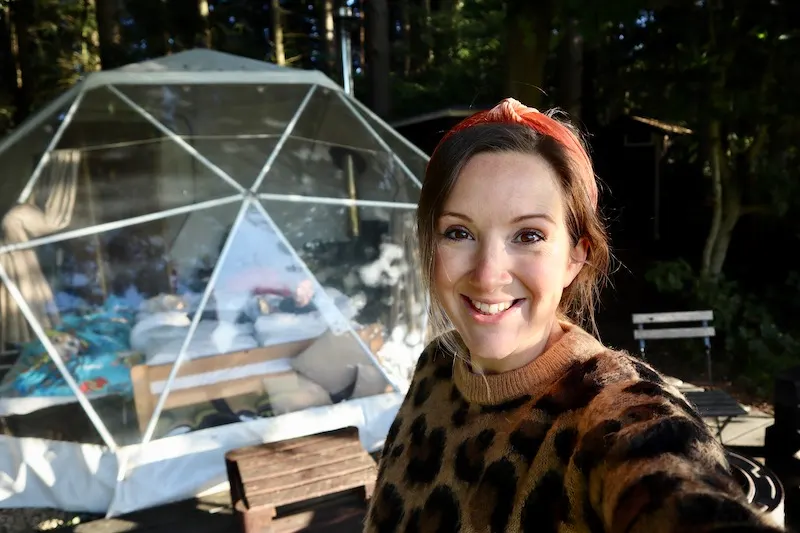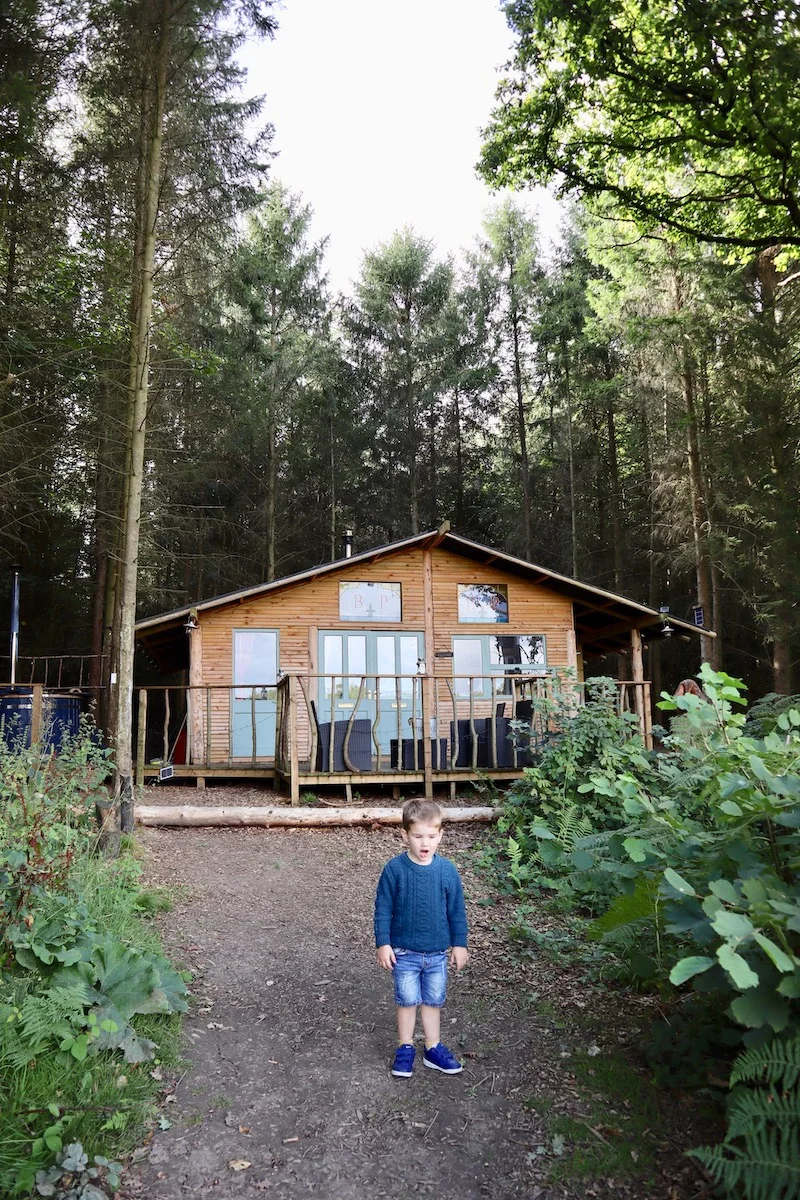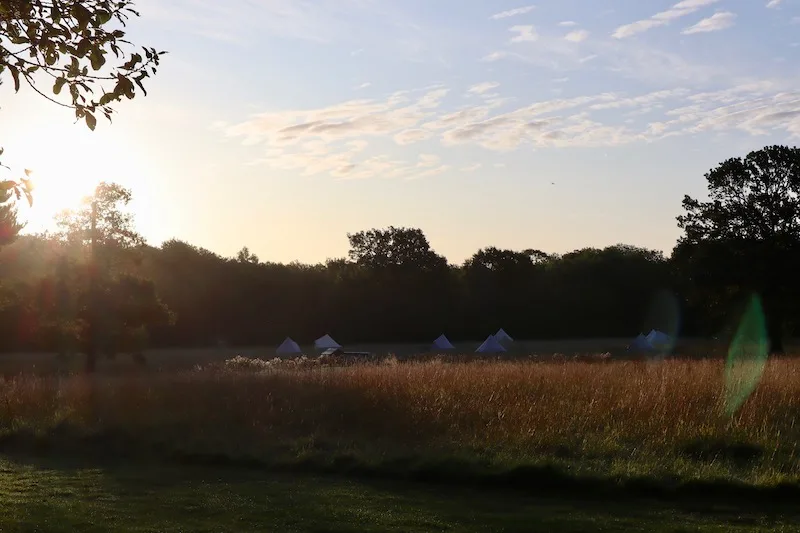 Camp Katur is in Kirklington in the forest grounds of the 250 acre Camp Hill Manor Estate. It was one of the largest glamping retreats I've ever stayed at!
One of the best things about Camp Katur is the range of accommodation styles available. You can choose from yurts to teepees, large cabins, safari tents, tiny hobbit houses and geodomes. There's an open field in the middle with the teepees and yurts and then around the field is a dense forest where the other accommodations are hidden in the trees so they feel really private.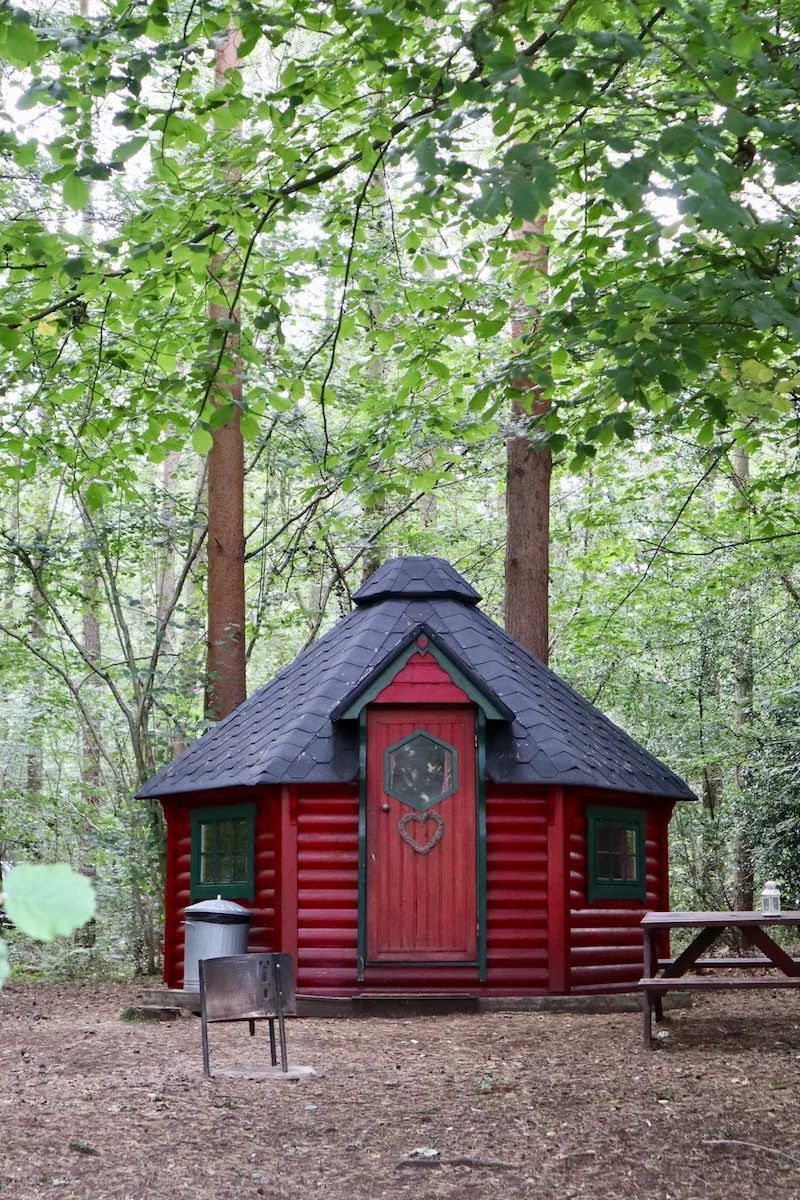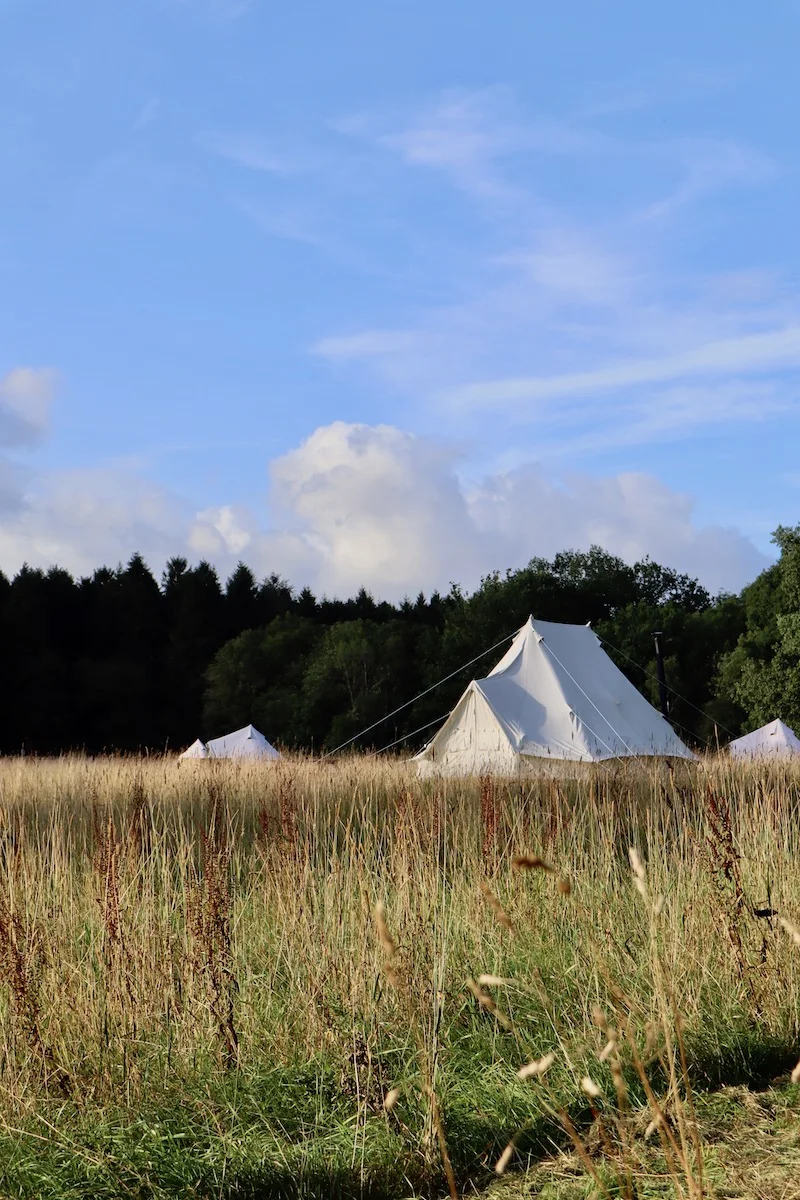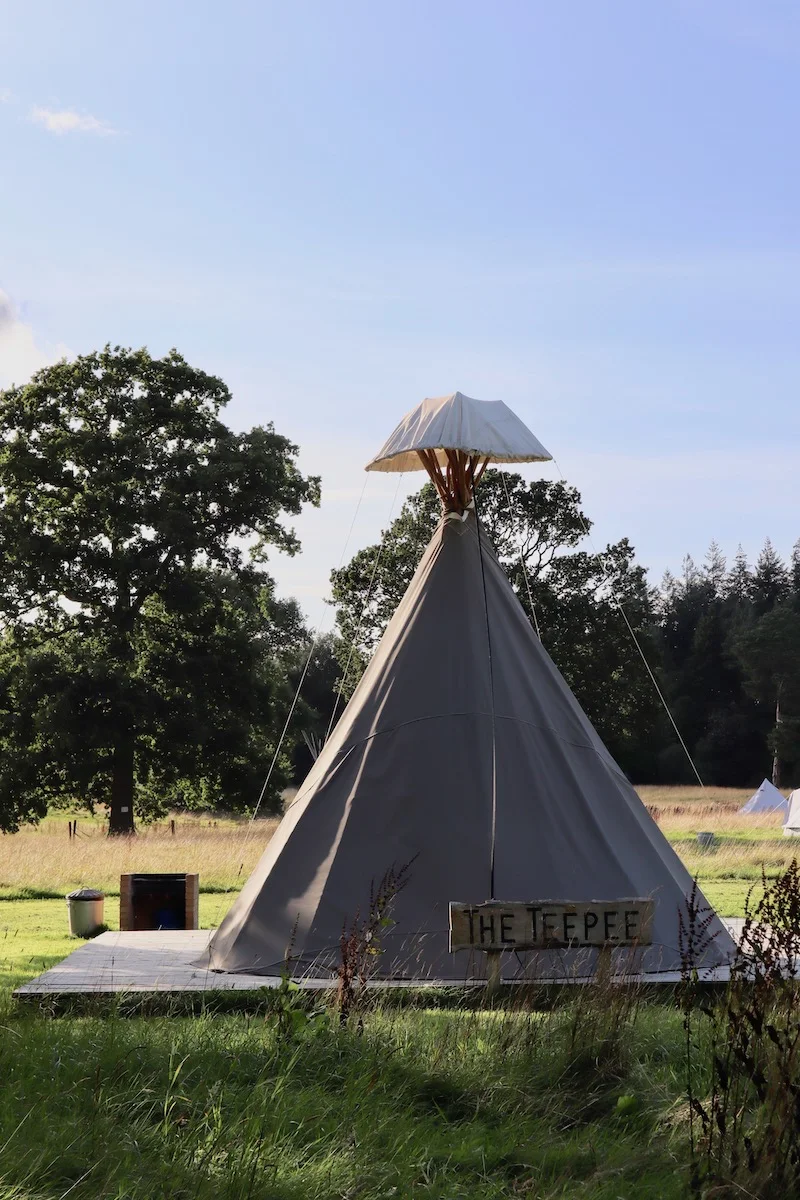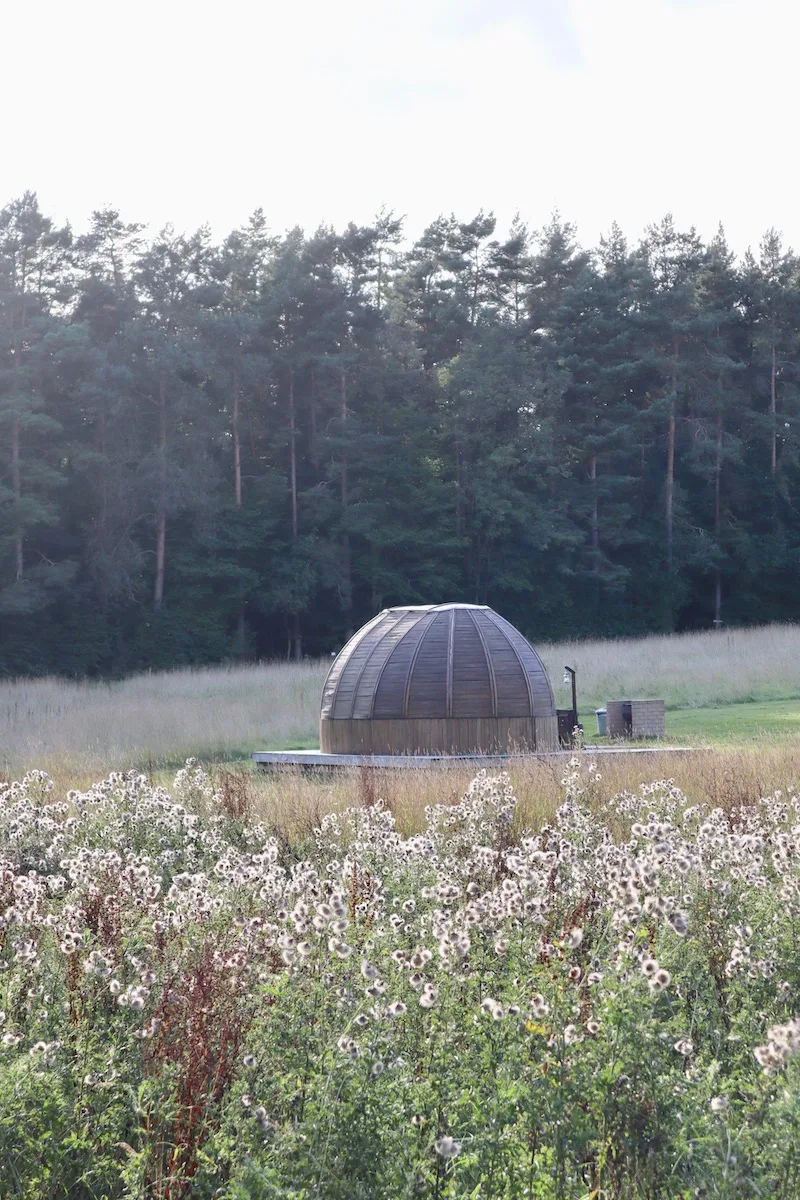 The next best thing about Camp Katur is the communal areas where a large and well equipped kitchen with indoor tables, a pizza over, a really nice outdoor seating area that feels more like the outdoor area of a stylish pub – only you're in the forest and can take your own food and drink!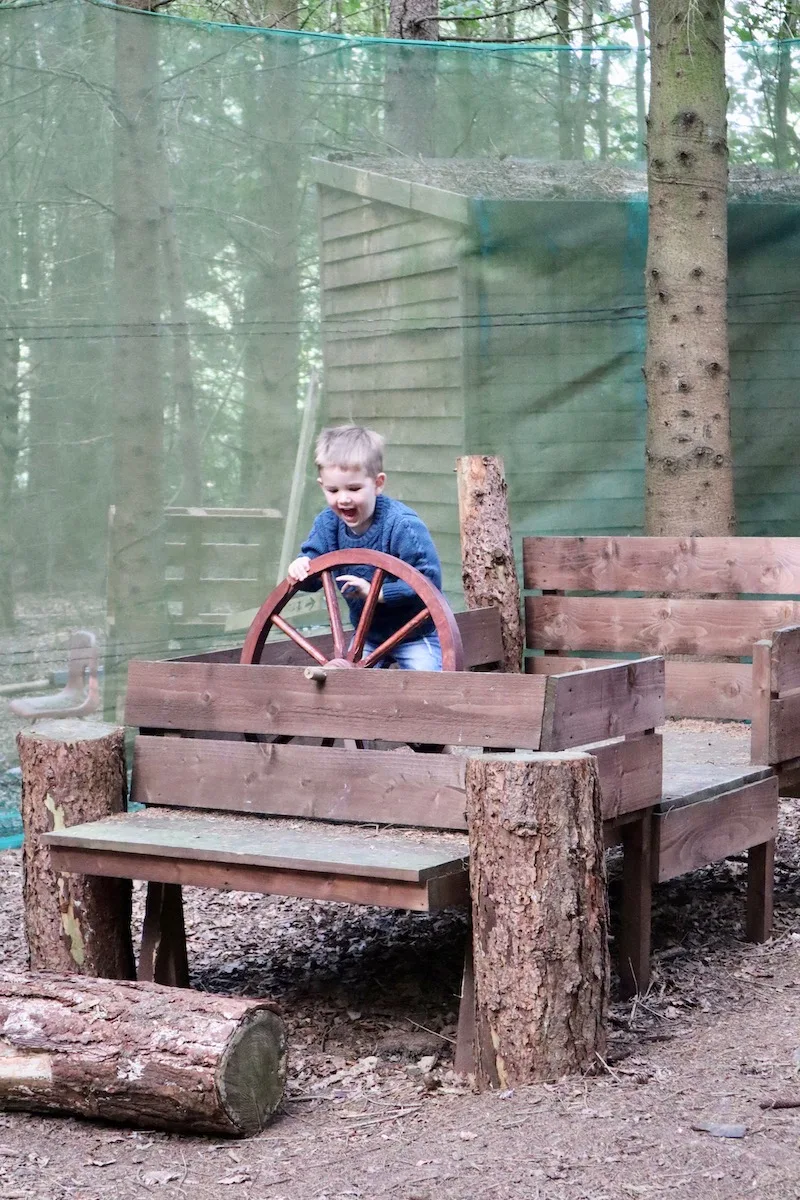 And if you have young kids you'll be impressed because they're outdoor play equipment and a huge toy shed which was like Aladdin's Cave!
There's a lot going on within the estate at Camp Katur. There's a treetop adventure course, a huge play park and outdoor team building activities. Because of this, the camp has a much more professional feel in comparison to the family-run glamping sites I'm used to. It was well sign posted, had a formal office and check-in desk and an out of hours warden who lives on site.
Camp Katur's Geodomes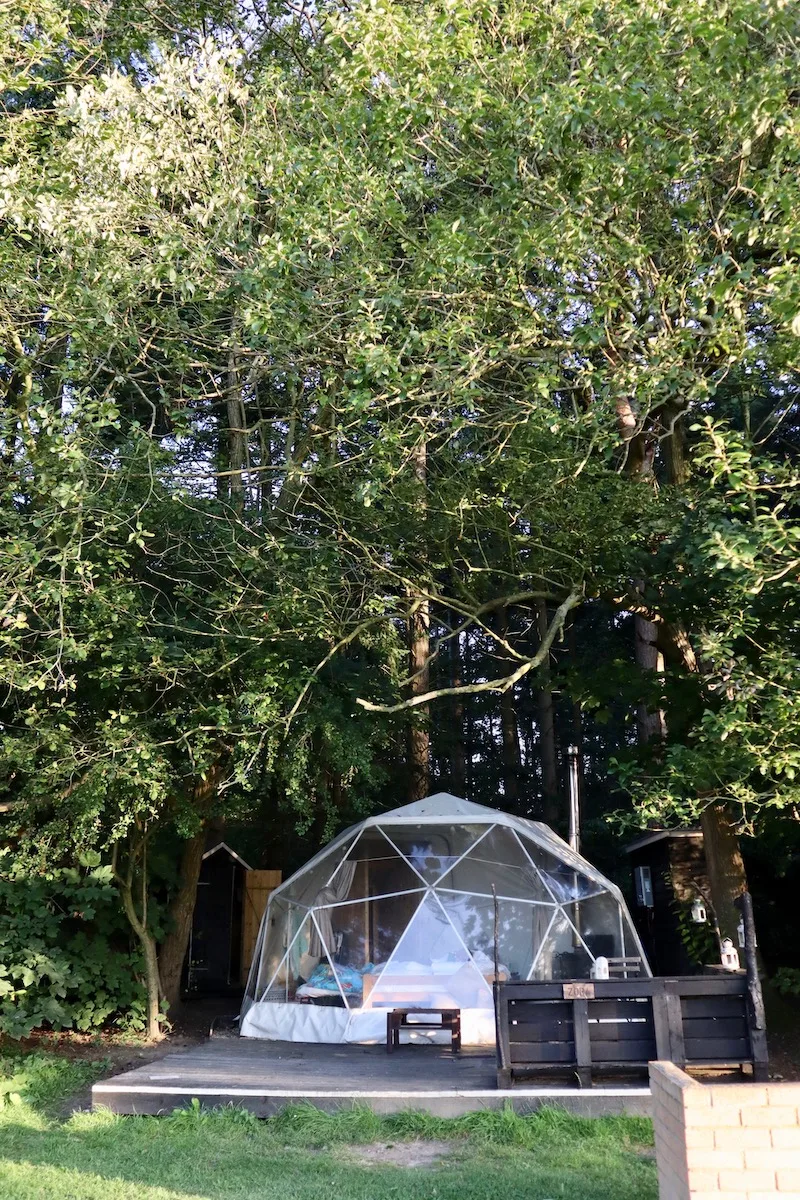 We stayed in one of Camp Katur's popular geodomes and absolutely loved it.
The geodome felt private enough thanks to the surrounding forest but it was amazing to be able to look out with such huge windows, especially in the morning as the sun rose and we could see all the forest animals hopping and scurrying and busily catching food. It was an absolute joy to be woken up at 6am by Joseph whispering, 'Mummy, mummy, look at the bunnies!' He lay on his stomach with his head in his hands for about an hour as his watched the rabbits hop around our dome in the morning sunlight. It was so cute!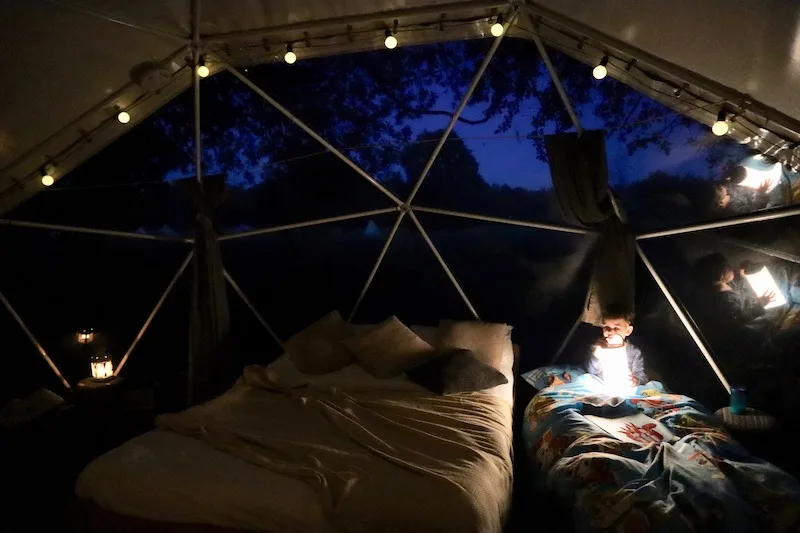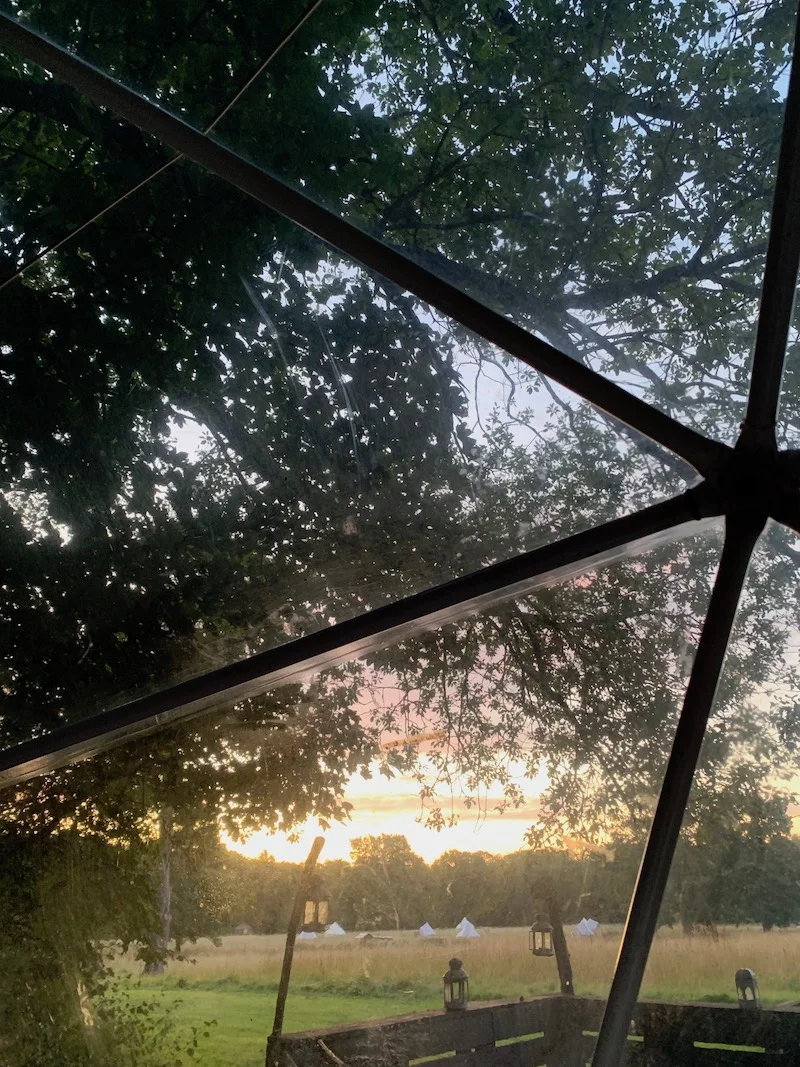 The geodome is surprisingly spacious and it helped that we had a separate kitchen and bathroom. So here's another highlight of the geodome – it also had three small, private sheds. One shed was a perfect little kitchen, one had a hot water shower and one had a toilet and wash basin. It was brilliant to have these facilities right outside the dome.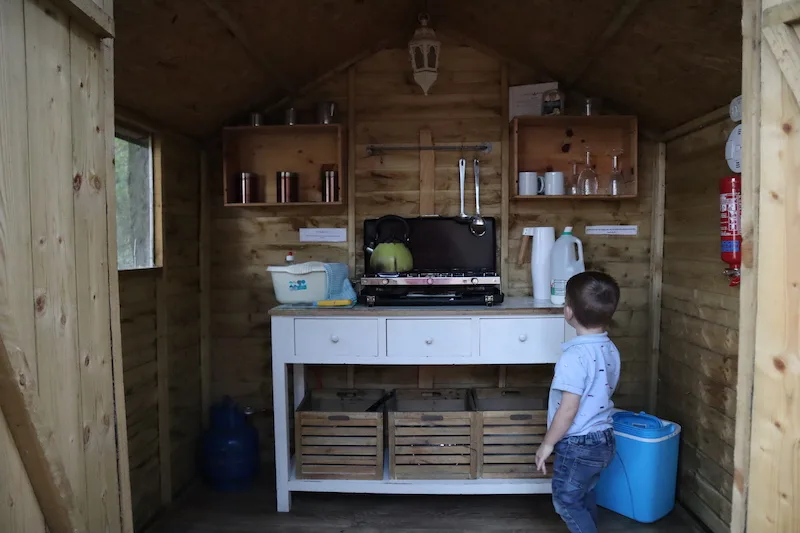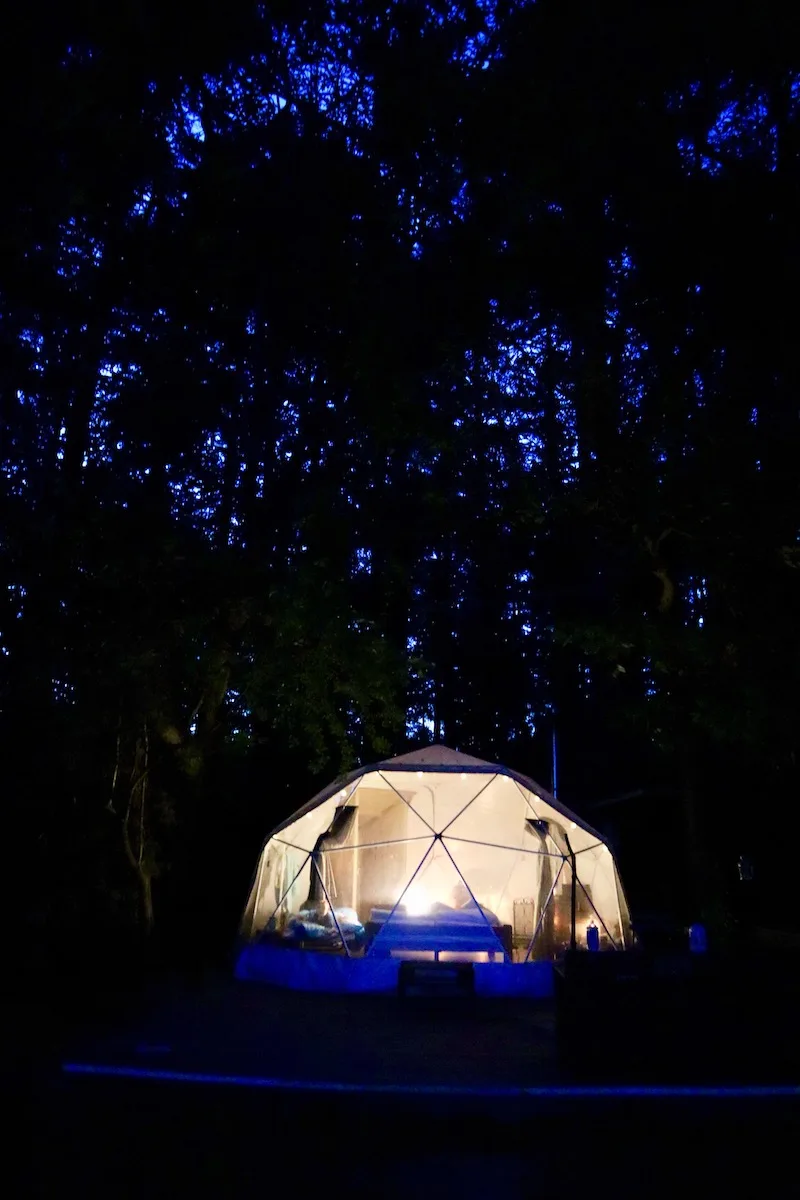 Inside the geodome was a double bed, a clothes rail, two camp beds that can be folded away and a log burner. The website said that Camp Katur doesn't provide bedding but the double bed did have bedding – which is actually a little bit annoying because carting a double duvet, sheets and pillows into an already packed car wasn't exactly the easiest task. But if that's my only niggle from the entire trip then we're doing pretty well!
You also can't leave your car near your accommodation but you are allowed to slowly drive to your dome to drop your stuff off. It's a minor inconvenience because the domes are quite a long walk from the carpark (I'm glad I brought a pushchair for Joseph) but I do understand it's nicer to have the camp free of cars. It was only really an issue for us because we have a very lazy two year old and I was 8 months pregnant so I couldn't carry him like I normally would.
What to do near Camp Katur
The surrounding area was another real highlight at Camp Katur as there was so much to do.
You're not far from the incredible Brimham Rocks where natural rock formations tower into the sky, giving it a real Flintstones vibe.
We also went to the Forbidden Forest, a gorgeous adventure garden that is partly a pretty garden and partly an exciting adventure park for kids. I'm not going to lie, it was weird but we totally loved it.
Overall thoughts
I loved Camp Katur. I thought it was so well organised, professional and well equipped but it still had the rustic charm I love about camping. I loved the variety of quirky and unusual glamping options and I thought the price was really reasonable too. I paid £120 a night for four people midweek in the geodome.
The communal outdoor area is brilliant and I can imagine it's a really fun and sociable place on busy summer weekends. It would also be a great space if you visit Camp Katur in a big group.
I'd love to go back and stay for longer in the Bear Lodge, a really quirky, upcycled cabin made partly from an old horse box. It also has a wood-fired hot tub too! The Woodland Hide Unidome also looks really romantic for an adventurous couple and the Hobbit Pods look really cute!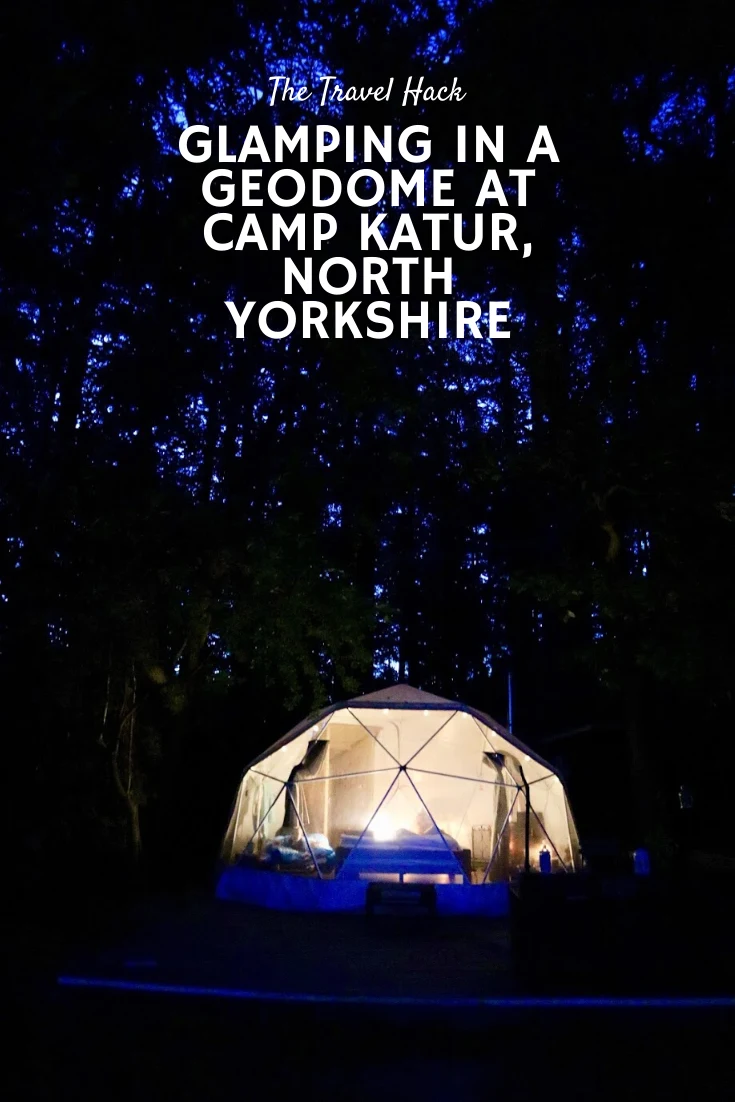 Read more from my recent glamping trips:
North Star Club Review: Luxury glamping in Yorkshire for a magical woodland hideaway
A perfect glamping weekend in Llangollen
Luxury glamping with Wonderfully Wild in Anglesey