It's not often you find somewhere quiet in a city as loud and brash as Bangkok, but stepping behind the grassy wall to the Maduzi Hotel, you could be forgiven for forgetting that you're in the second largest metropolis in Southeast Asia.
But here I am after a 22 hour stretch from my door in West Sussex, England to the heart of Sukhumvit, Bangkok's entertainment, shopping and nightlife. The journey took me via London, Mumbai and finally through Bangkok's surging morning rush hour.
At a little after 9a.m. local time I dragged myself, my heavy bags and my jet lag from the taxi and entered the silent hotel, past the glittering bar to the reception.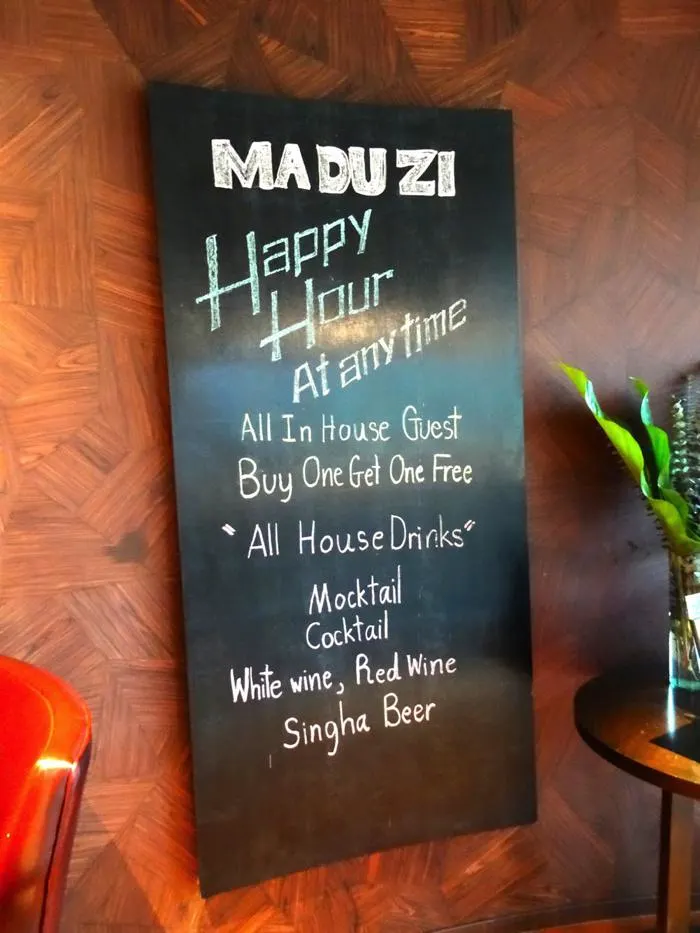 'Sawadee Kaa', greeted a very spritely receptionist, closing her hands in a 'Wei' and bowing slightly. I returned the greeting, sure that my face, hair and let's face it, my smelly clothes would give me away as a traitor. Surely I didn't deserve to be surrounded by such beauty when I looked and felt so dishevelled.
Arriving at such an early hour, I was sure I would have to drop my bags and prepare for a very hot and very confusing walk around my new city, but I was pleasantly surprised when the receptionist informed me that my room was ready for me. The hotel offers a flexible check in and check out, any time between 6a.m. and 8p.m. so I took full advantage and gratefully entered my room for a well-deserved rest on my super kingsize bed.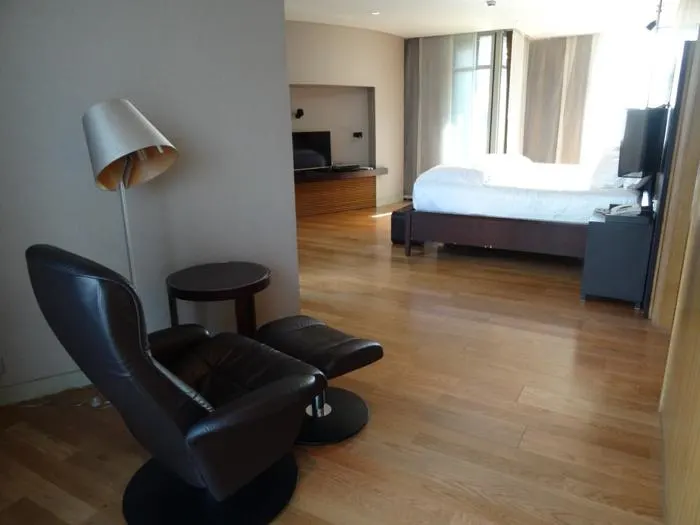 When I awoke several hours later, I discovered all the other things which make this hotel in my opinion one of the best boutique hotels I've stayed in: The welcome drink which can be redeemed at any time during your stay, the flexible breakfast times, the 24 hour housekeeping service, the free tea and coffee all day. This is a hotel which works around its guests, not the other way around.
I ventured down for a spot of lunch and found myself spoilt for choice. Feeling ravenous, thanks to my jetlag and having only survived off small trays of aeroplane food for the last day and a half, I opted for the four course tasting menu.
The chef was feeling Autumnal, and had themed the lunch around one of the season's freshest veggies: the humble mushroom. I was intrigued to see how three of the four courses of my lunch would make mushrooms exciting, but I was totally blown away by what I was presented with.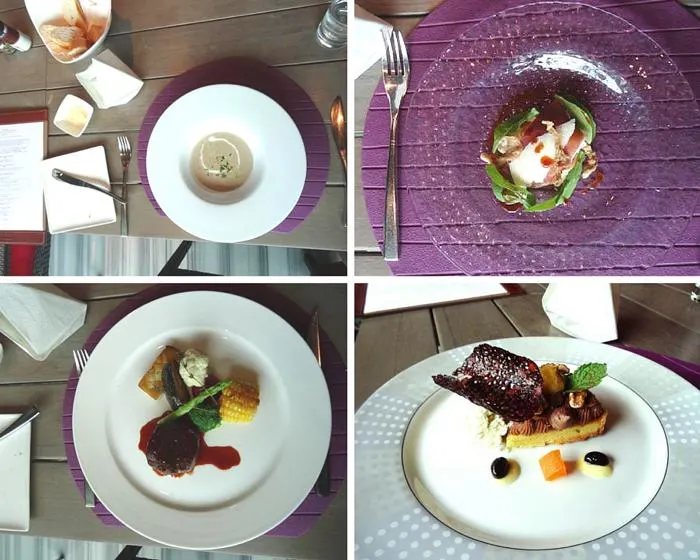 The first course was a creamy mushroom soup – sweet, nutty and exactly what I was craving. I devoured it in seconds along with a couple of hefty chunks of freshly baked bread.
The second course, a cold poached egg with caramelised red onion fondue served on a mushroom fritter was to die for. Who knew that mushrooms and onions could taste this good? Not me, so I actually asked the chef how he made the onion fondue. His secret? Eight kilos of onions, a pinch of salt and 6 hours of reduction.
For my main I needed some red meat so opted for the steak with seasonal veggies. I like my steak medium rare: Slightly bloody but warmed through, and it was exactly how I would have cooked it myself.
Dessert was just a plate of happiness. Chocolate meringue cake with sweetened beans and jelly cubes. I have to admit that perhaps four courses was a tad overindulgent for lunchtime, but I regret nothing.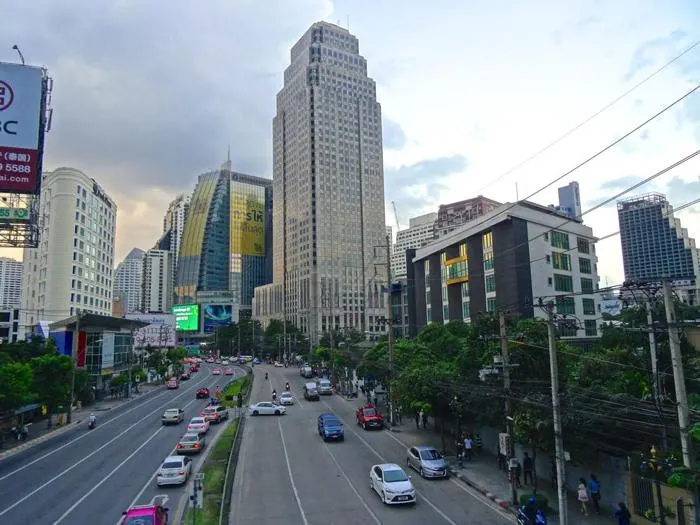 After lunch I ventured out to explore the city a little more. The Maduzi is brilliantly located, less than 5 minutes from Asok BTS station, so getting to the whole city is so convenient. I decided to indulge in a little shopping at the Central World Mall, just 3 stops on the BTS overground metro line. If you head there too, make sure you check out Mejico for the best chicken and chorizo tacos in town.
Weary from my day of excitement, I headed back to my room for a long, relaxing bath in the infinity jacuzzi (in my room!) and to catch up on a little work. Tomorrow was promising to be a big day, with the first ever TBEX Asia taking place just a ten minute walk away at the Queen Sirikit Convention Centre. Never a dull moment in the life of a travel blogger!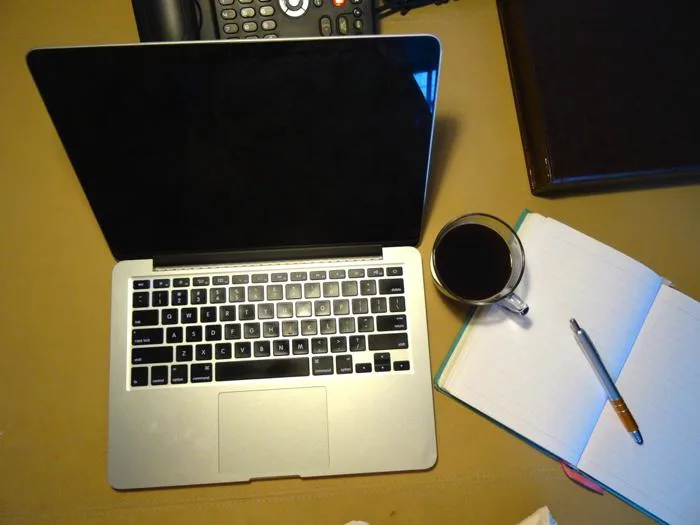 Disclaimer: Hayley was hosted by Maduzi for her stay. All opinions remain her own.