One of the most common emails to ping into my inbox is from girls who really want to travel but have no one to go with. Their friends either aren't interested or can't afford it and the thought of travelling solo is really scary. But it doesn't need to be! Read on to find out why every girl should travel solo at least once…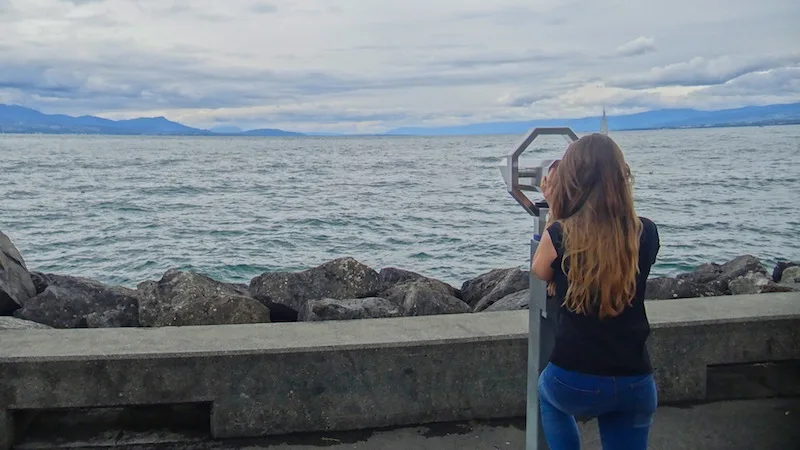 The next time you're tempted to fly away with your bestie by your side, think again. There are plenty of reasons why girls should venture off solo style every once in awhile. If you've never traveled alone before in your life, you might just consider making this next trip one of self-discovery and wonder that every girl needs to experience at least once!
1. It's a Great Confidence Booster
Girls who travel solo have to learn to do everything themselves, from hailing a taxi to order a meal from a foreign menu. You learn how to watch after yourself, stand up for yourself, and do things without relying on someone else. Yep, that includes everything from opening a door to navigating around an unknown city at 3:00 in the morning. Women who travel solo have more confidence in themselves and a more positive can do attitude, and what's not to love about that?
2. It'll Pay Off in the Long Run
Travelling may cost a bit up front, but the benefits from taking a solo trip at least once in your life could actually end up making you money in the long run. Many of the benefits of travelling can help further your career and end up in a pay raise. Increased exposure to different people and ideas increases your networking opportunities. Trips that are volunteer experiences or internships can often be added to your CV and help set you apart from the crowd and increase your job skills. Travelling solo increases your confidence and gives you goals, both of which carry over into your professional life and can help you become a better employee.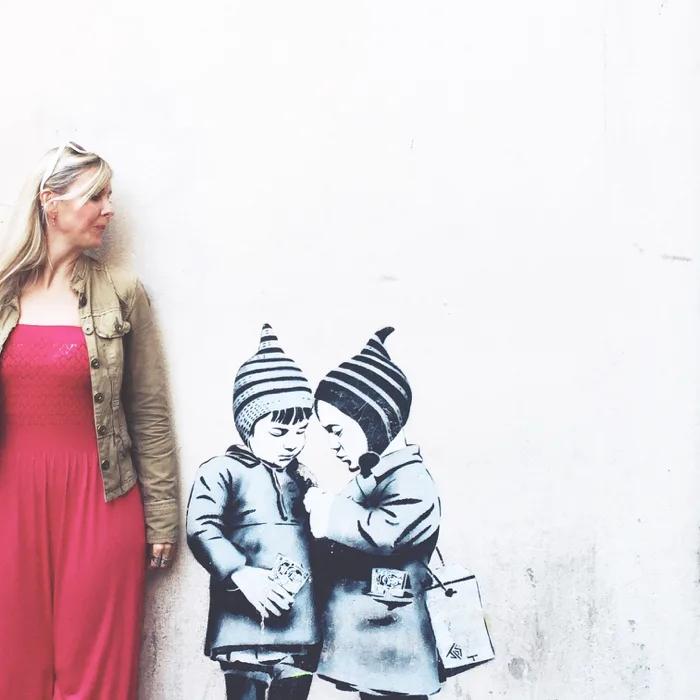 3. It's The Chance to Experience True Freedom
When you travel solo, you aren't responsible to anyone. Your schedule is what you want it to be; your vote is the only one that counts. You can decide what you do, when you do it, and where you want to be. You can wake as early or late as you please, and the rest of the day is just as free as the beginning. It's one of the only times in life you're not beholden to anyone or where you'll run into anyone you know. It's complete freedom, and one of the most exhilarating experiences in life!
4. It Helps You to Adapt
Travelling is filled with moments and opportunities that you can't control. Flights are cancelled, delayed, or rerouted on a daily basis, along with pretty much every other method of transportation. Reservations don't go through when rooms are booked, etc. When you get the opportunity to travel by yourself, you learn how to adapt, go with the flow, and make things work no matter what.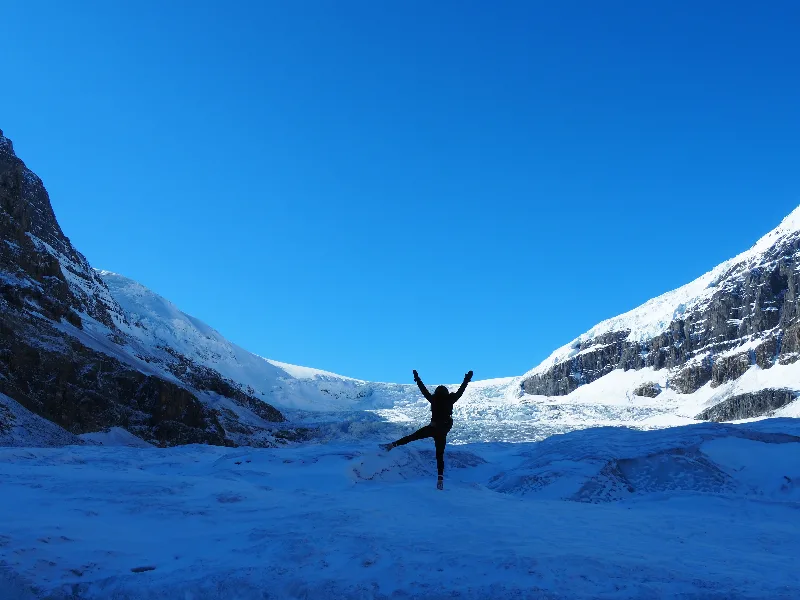 5. It Teaches You About Yourself
When females travel solo, they quickly learn their weaknesses and their strengths. You learn what you can handle easily, and what hurdles are more of a challenge. This kind of self-discovery is harder to explore when you are in your comfort zone, and traveling provides plenty of opportunities every day to try new things and figure out more about who you are.
6. It Gets You Out of Your Comfort Zone
Travelling alone helps every girl to get over herself and out of her comfort zone. In return, your comfort zone becomes a lot bigger; you're more comfortable and at ease in a variety of circumstances and situations, and can be just as easy in your living room as you are in a dirt hut in the rainforest.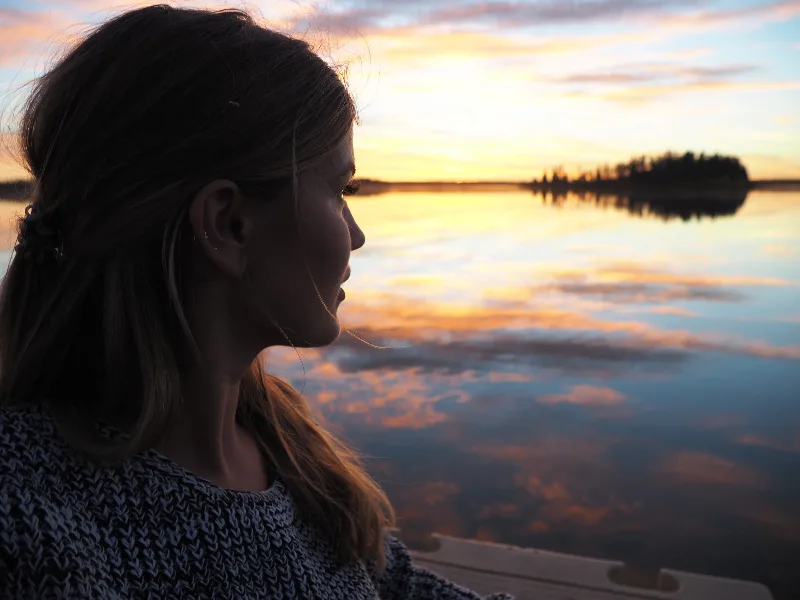 7. It Brings New Friends Into Your Life
When you travel with a group of friends or even acquaintances, it's too easy to be lazy and never engage with the culture and other travellers around you; it's much easier to rely on those you already know. But women who travel alone have plenty of opportunities to make new friends, and surround themselves with people who stretch their ideas, boundaries, and mindsets. Besides, who couldn't use a new friend or two?
8. It Teaches You How to Budget
When you travel alone, you are the only person responsible and in control of your finances, time, and energy. You learn how to better manage and budget in many different areas of your life, from your daily budget to the use of your time. As a matter of fact, a solo adventure can even teach you a few tricks and techniques on how to travel the world when you have absolutely no money. To me, this is an important life skill for any women to have, no matter what career they are in or age they are.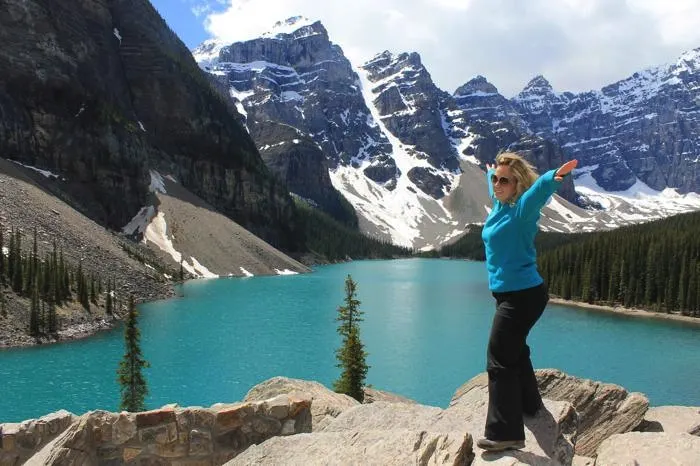 9. It's a Great Time to Move On
Everyone experiences disappointment in life, and women are no exception to the rule. Whether you're facing the end of a relationship, disappointment in your career field, or rejection of some kind, a trip alone is a great time to heal, process, and reevaluate your life. Getting away from it all can clear your head, inspire your heart, and help you find new goals.
10. It Makes You Happier
Studies have shown that women and men who spend their money and time on experiences rather than on physical things are happier than those who spend that same $700 on new furniture rather than a round trip ticket somewhere. Girls who take the time to travel solo will be so much happier in the rest of their life, and more likely to travel again than those who don't.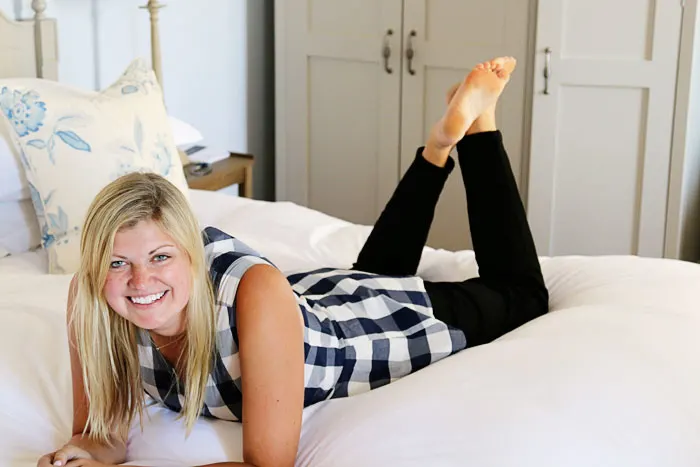 Read more:
So, you want to travel the world?
How to maintain a travel lifestyle if your boyfriend or girlfriend doesn't want to travel
---
Bryn Wied is a full time blogger at Trekeffect, an outdoor enthusiast and serious travelaholic. She explores every inch of the globe in her Sanuk flip flops with her favorite travel buddy/hubby Matt. Matt and Bryn live in California where they blog, surf, snowboard and raise kids in between road trips around the globe.