It wasn't that long ago that airport lounges were reserved for business travellers or the rich and famous. It was only the people flying at the front of the plane who had access to these bars of tranquillity within the airport while the rest of us were herded into a pen like cattle.
Thankfully, times have changed and airport lounges are available to anyone who wants to escape the crazy bustle of the airport.
Most airports have a couple of different lounges available. Some are for specific airlines and yes, you will need to have paid a small fortune for your ticket to get in them, but some are open to everyone. And guess what, they're not even that expensive! My latest trip to the airport was just yesterday on my way out to Miami. My lounge was booked through Go Simply and they have airport lounge passes from just £13.50.
If you're still not convinced, here are 10 reasons why I love airport lounges.
I'm not being paid to rave about airport lounges or anything. I just think they're a really affordable way to start your holiday in style and most people don't realise how inexpensive they are.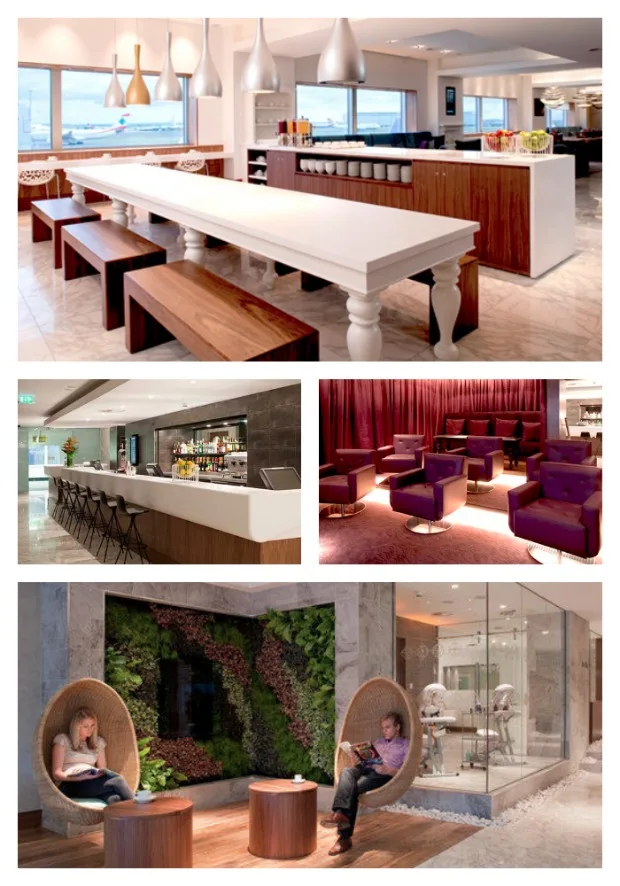 1. You can start your holiday in style in a spacious bar/lounge/cafe type area. Have a glass of wine as you watch the planes take off and let that holiday feeling sink in. This certainly beats being crammed in a busy airport surrounded by screaming children and nagging parents.
2. You'll usually get your money's worth in food, drinks, wifi access and magazines.
3. Oh yes, did I mention there's wifi? Perfect for getting last minute work or blogging done or updating your Facebook status to make everyone jealous.
4. Comfortable seats! Most lounges will have comfortable sofas and armchairs so you can sit back and get cosy.
5. There are lovely showers for anyone who is waiting for a connect flight or wants to freshen up.
6. There's a spa! Book yourself in for a last-minute beauty treatment before you hit the beach or a moisturising facial before a long-haul flight. Your skin will thank you for it when you land.
7. Early birds will love it. I always get to the airport as early as possible because I hate the stress of running late (and the expense of missing a flight!) But when you arrive 3 hours before you fly it's a long old wait on a hard and uncomfortable seat as you eagerly wait for your boarding gate to open.
8. You're away from the temptation of Duty Free. If you get bored and uncomfortable while waiting for your flight youl undoubtably end up in duty free. It begins with casual browsing, maybe the odd sniff of perfume or a sample of expensive moisturiser and before you know it you've spent half your holiday budget on a whole heap of stuff you didn't want to need (or have the space in your suitcase to bring home!) so, in theory, you could actually save yourself money by going in an airport lounge rather than hanging out in Duty Free!
9. There's a cinema!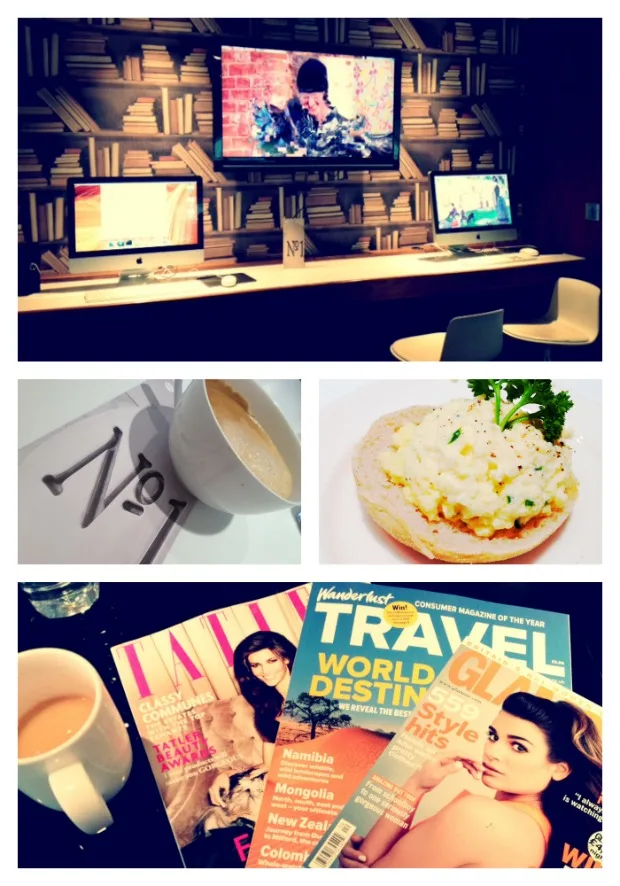 10. There's a play room for little kids and a games room for bigger kids. I like kids but I like them even more when they're happily entertained in a sound proof room.
11. And finally, let's be honest, you feel like a bit of a celeb when you rock up to the lounge.
So there you have it, 10 reasons why I love an airport lounge.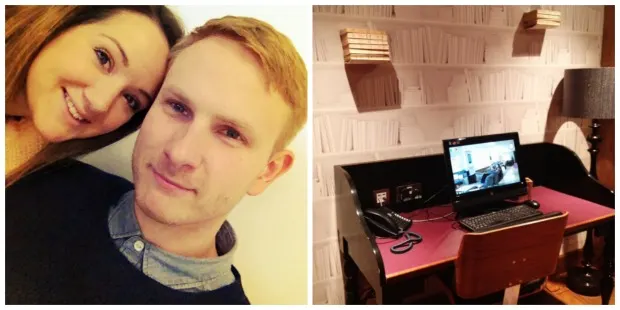 How about you? Have you ever used an airport lounge and if you have, what did you love about it?
Massive thanks to Go Simply for providing me with an airport lounge pass to No.1 Traveller Lounge at Heathrow Terminal 3.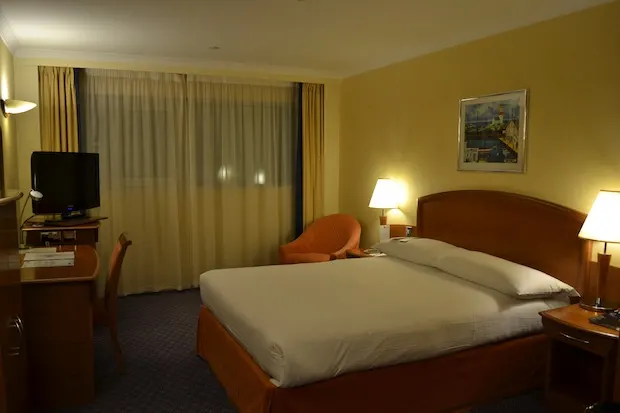 I also received a stay at Arora Hotel which is just a couple of minutes from the airport. This was one of the nicest and most reasonably priced airport hotels I've stayed at for ages. It was clean, modern, bright, spacious and easy to access from the airport. you can either take the Hotel Hoppa shuttle bus to and from the airport for a few pounds or you can take the public bus which will drop you off for free. It takes less than 5 minutes to reach the hotel on the bus from Heathrow Central.
As I no longer live in London but still fly out of Heathrow and Gatwick a lot I stay in a lot of airport hotels in preparation for an early flight. Most are dull and up memorable but I'm really glad I stayed at the Arora and I will be staying again!