Some people are 'all-inclusive people' and some people just aren't. Some people love the long, lazy days, extravagant buffets and the stress free relaxation. Other people can't think of anything worse than being confined to the same hotel for a week or more.
But there are some people, like me, who sit somewhere in the middle of the too camps. I can't imagine an entire week eating in the same restaurant, being served by the same waiter with the same jokes, sitting in the same sun lounger and doing the same thing every single day.
But I do like the idea of stress-free relaxation, 5-star luxury and a hot and exotic beach to chill out on.
All-inclusive holidays are usually an affordable holiday option and they're great if you're really busy and don't have the time to be researching flights and hotels or things to do and places to eat.
In September I took an all-inclusive holiday to Egypt with Thomas Cook and had a great time. I did pick up on some tips to make the experience as enjoyable as possible so I thought I'd pass them on for anyone considering an all-inclusive.
1. Remember 5* isn't really 5*
Different countries have different rules about what makes a hotel 5* and, particularly in Egypt, their version of 5* is very different to what we'd consider to be 5* in the UK. I actually stayed in a 6* hotel and I'd say it was a good 4*. I'm not complaining because my hotel was beautiful and I loved every minute I spent there but it definitely wasn't 5 or even 6 star.
I'm telling you this to make sure you're expectations aren't too high. If you know exactly what to expect you can't be disappointed.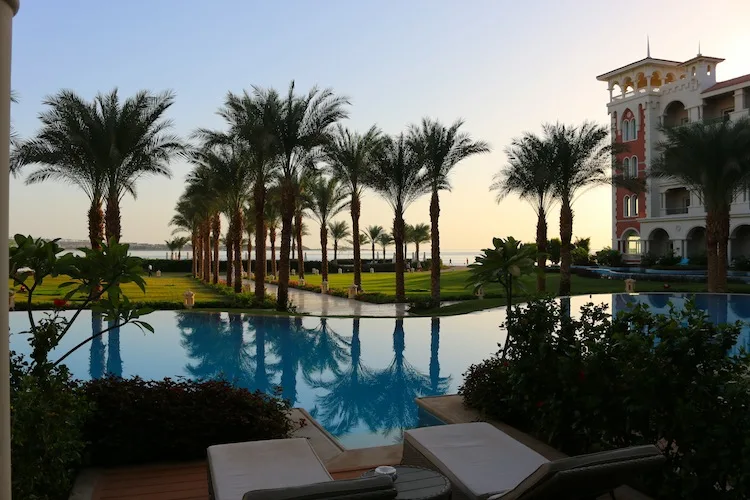 2. Book the best you can afford
You'll often find that a 5* hotel isn't much more expensive than a 4*. I'd recommend booking the best hotel your budget allows for. You're going to be spending most of your time there so make sure it's as nice as possible.
It's not like when you book a cheap beach bungalow in South East Asia or a bargain hostel in Europe. You'll book these with the intention to do nothing more than sleep and shower there but an all-inclusive hotel is much more important.
3. You can't trust TripAdvisor
One thing I realised when researching my all-inclusive holiday was that you need to take all TripAdvisor reviews with a pinch of salt. I read some reviews that made my hotel sound like a palace while others made it sound little better than a caravan in Blackpool.
It's hard to know who to believe but remember that people love to moan and only tend to leave reviews if they had the best holiday of their life or the worst experience ever.
4. Organise your visa beforehand or have cash for a visa when you arrive
Yes, you need a visa when you arrive in Egypt. You can purchase it for $25 when you arrive but the visa desk doesn't take card and there are no cash machines on the visa side of security.
I ended up being whisked through security to use the cash machine on the other side. Very embarrassing.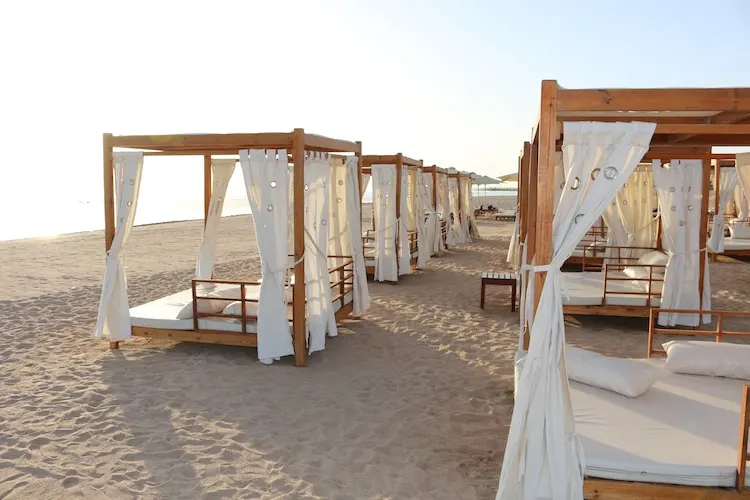 5. Tip the bellboy and your room cleaners as soon as you arrive
I'm used to tipping my room cleaner when I leave a hotel but in Egypt I realised I was doing it all wrong. Give them a good tip when you arrive and then tip them a small amount daily and you can be sure they'll look after you for the duration of your stay.
Give the bellboy a good tip when you arrive too and apparently he'll make your stay even more special. A couple in the room next to us told us this one. (Sorry, I don't know what he'd do differently as we didn't have enough cash to give him a really good tip so once he'd delivered our luggage we didn't see him again).
6. Use the gyms and spas
It is so easy to put weight on during an all inclusive holiday due to all the delicious food and very little activity. If you want to go home looking and feeling healthy then get yourself in the gym.
The gym at Baron Palace was nicer than the gym I pay £50 a month for at home and there was never anyone in there. I was 16 weeks pregnant at the time but it isn't an excuse to give up on the healthy routine. Although a short workout is a good excuse to go back for seconds for desert….right?
Some areas of the spa are free to use so make the most of those too.
7. Go scuba diving
Most resorts in Egypt will offer free scuba tasting sessions so make the most of the opportunity and go diving! Sometimes the taster will take place in the pool in the calm and shallow water. It's a great chance to give it a go without forking out a fortune to see if you like it.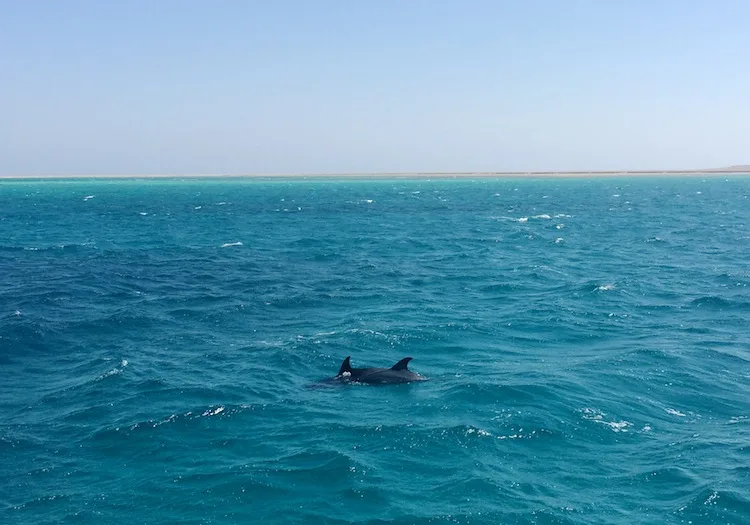 8. Pack rehydration sachets
Almost everyone I've ever spoken to has had some kind of 'upset stomach' while they've been in Egypt. When you travel a lot you start to realise it's not a big deal and your main concern is hydration. Make sure you've packed rehydration sachets which include all the salts and things your body needs.
If you do get sick while you're in Egypt then sit in the shade and drink loads and loads of water. Then drink a little bit more water.
9. Take as many day trips as you can
There is so much to see and do in Egypt so squeeze in as many day trips as you can. I took a day trip to Luxor and the Valley of the Kings, a scuba diving/snorkelling day trip and a trip to Myanmar Island. I wish we'd booked more really but with the language barriers it took us a few days to actually get anything booked.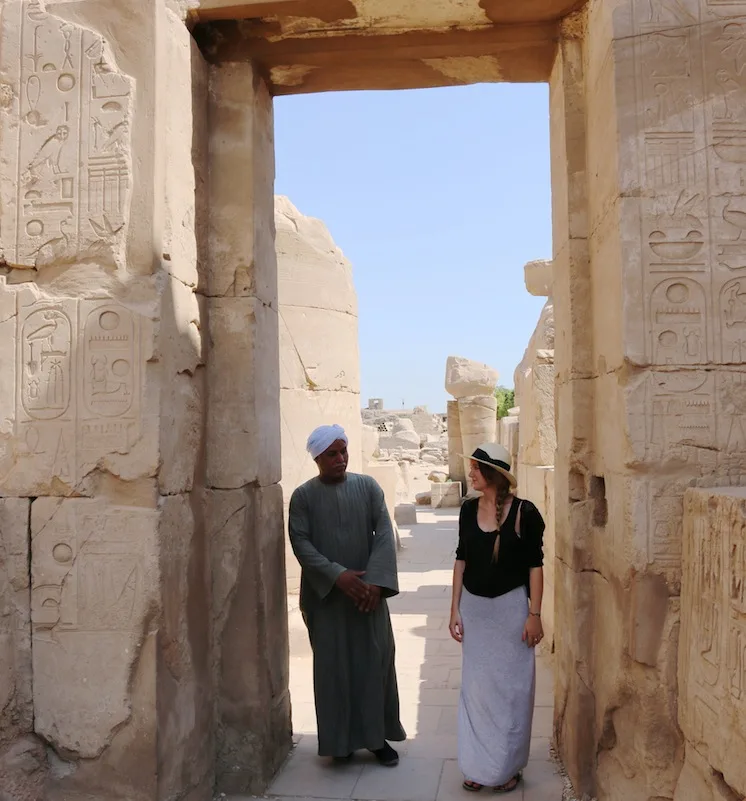 10. Load up your Kindle
As much as I love adventurous days out, you can beat a day by the pool with your Kindle and a cocktail (or a mocktail in my case).
Do you have any more tips for an all-inclusive holiday?