Now that I've moved out of London I see it in a whole new light. I'm still in London once or twice a week so it's enough to not feel like a stranger but not enough to get bugged down with city life. It's as though a magical pair of rose tinted glasses are stuck to my head the second I pull into Euston Station and they don't budge until I leave.
One of my favourite things now is taking the tube. I used to hate the tube. I'd do anything to avoid those sweaty little carriages filled with snoring, coughing, sneezing people but now I actually like it.
I like the excitement of slipping down the escalators to the underground world. I like people watching or sitting down for 10 minutes to read a book. I love being able to whizz across London at high speed and emerge somewhere completely different.
Here are 10 things I've noticed about the London Underground and some survival tips for first timers.
1. Everyone likes to think they're on a shampoo advert
As the train pushes its way through the tunnels is sends a warm gust of air before it. Sometimes this is gross and dirty but sometimes it's a nice wash of air that pushes your hair back and cools you down. If you look at all the long-haired ladies on the platform at this moment you'll see their hair is blowing back luxuriously and you can guarantee they're pretending they're on a shampoo advert. Herbal Essences meets the underground.
2. Everyone likes to think they're a superhero
You know that moment when the doors are just about to shut and you have 0.05 seconds to leap through the doors? Yep, that's the moment everyone likes to think they're a superhero. You leap through the doors just as they're closing and can't help but smile smugly to yourself. Well done, you just saved yourself 2 minutes of waiting time.
3. Everyone gets nervous if their seat is damp.
Never touch the dampness and sniff your hand. Do you really want to know what it is? Just stand up slowly and walk away.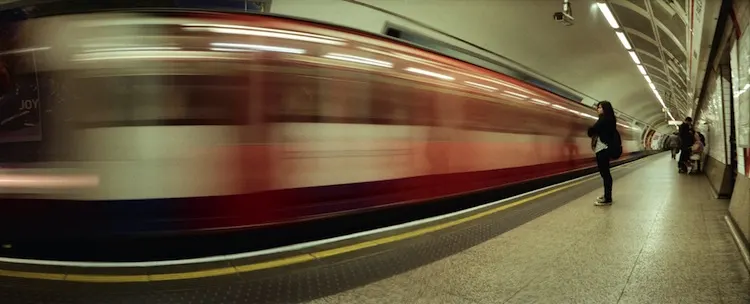 4. Everyone hates people who get on the tube with suitcases
Or backpacks. Or pushchairs. Or anything remotely large.
We all have to do it from time to time but it doesn't stop us hating those suitcase pullers.
5. Everyone will hate you if you stand on the left
I'm talking about escalators here. You know that sign on every escalator that says 'Stand on the Right'? Guess what it means. Yea, it means stand on the fricking right! Stand on the left if you're prepared to walk (and come on, if you're under 70 and have two legs you should really walk)
6. Everyone hates tourists who can't use Oyster Cards
This is a really mean one and I'm sorry to all tourists who are struggling to use Oyster Cards, I'm sure I struggled the very first time. But when you're surrounded by a fresh stream of tourists on a daily basis who can't figure out how to tap in and tap out, it gets pretty frustrating.
FYI – Hold your Oyster card onto the yellow disk and the doors will open. Yes, it's really that simple.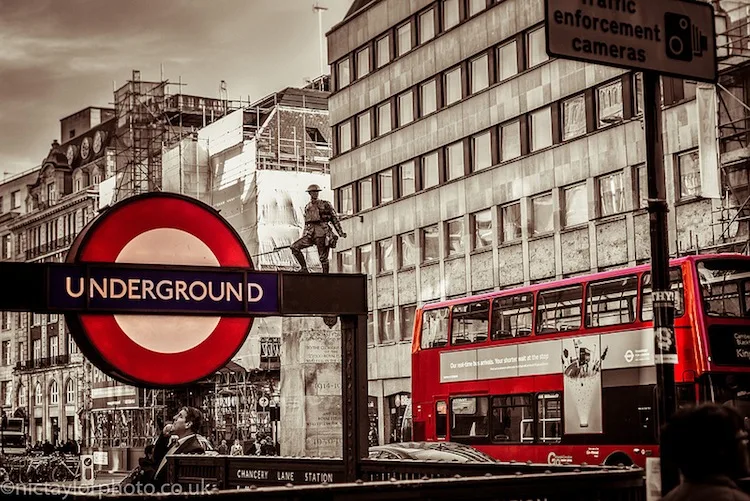 7. Tall people will never understand
You will never understand how awful rush hour on the underground really is for a short person. It may be hotter up there but it stinks down here. Especially when your armpit is in my face.
8. You need something to read or play
You have to have a newspaper, book, phone or tablet. It's the rule. Otherwise we'd all be sat there looking at each other and then we might need to talk and that would be awkward.
9. You're surprisingly safe
As long as you're sensible and keep your wits about you on the tube, you're pretty safe, particularly during busy times. There are just too many people for anyone to get away, making it very difficult for pickpockets and thieves. Of course, you should always have a secure bag and don't keep valuables in your pockets just to be safe.
10. Everyone moans about it but, come on, it's pretty flipping awesome.
The London Underground has to be one of the best city transport systems in the world.
Photo Credits
Photo 1: wallyg. Photo 2: Back, and to the left Photo 3: Nic Taylor Photography