Going on a safari is a bucket list experience for most people. Witnessing Africa's wild animals in real life (and not just through a lens with David Attenborough's voiceover), falling asleep to the vibrant sounds of nature and filling your senses with the raw beauty of some of the world's most striking and exciting wilderness is a dream come true and embarking on a safari is a once in a lifetime experience. The very first moment you see African animals in the wild is one that you'll never forget, placing an almighty tick next to one of your lifelong bucket list ambitions.
I went on safari to South Africa in 2013 and it was one of the most incredible experiences of my life. I'll never forget bumping along in the back of a safari jeep as we whizzed through Kruger National Park. Giraffes were lazily grazing next to the dirt track while the black and white stripes of a zebra could be spotted through the trees. We received a call on the radio saying a leopard was nearby so we quickly drove to her location and spotted her in all her majestic glory.
It was incredible and it's something I hope to do again one day.
But I've got to admit, while spotting animals was amazing, the other activities surrounding the safari were just as memorable. Staying in a safari lodge and sitting around a campfire at night, swimming in the pool while watching elephants stomp nearby and visiting cultural projects and rehabilitation centres were just as fun.
Animals might be the highlight of a safari but there are other things to do too. With the help of DK Grand Safaris I've put together 5 awesome safari experiences that should definitely be on your bucket list when putting together your safari itinerary.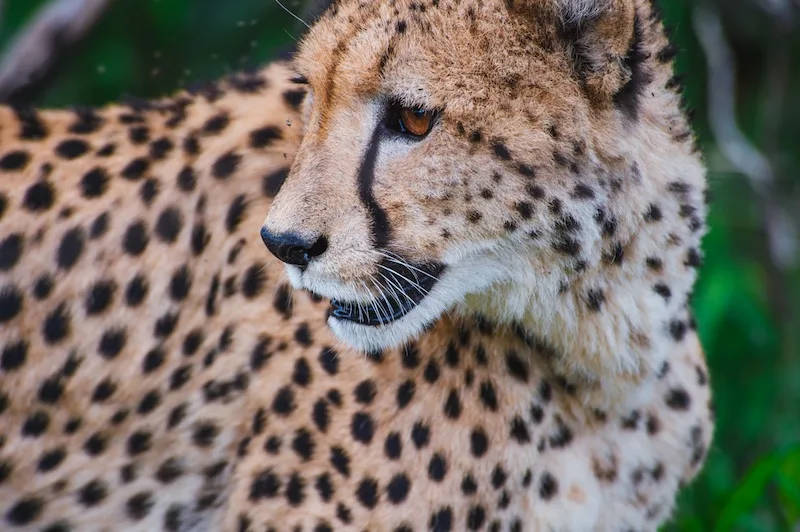 Spot the Big Five
There's no wildlife search on earth that can compete with the thrill and fame of the 'Big Five'.
The Big Five are considered the must-see animals during an African safari; lions, leopards, elephants, rhinos and cape buffalo. The phrase was originally coined by big-game hunters in reference to the African wildlife that was considered most difficult and dangerous to hunt. Today, thankfully, there is no hunting in the literal sense, with big five safaris now associated with the simple appreciation and sense of achievement felt when witnessing one, or all five, of these magnificent animals.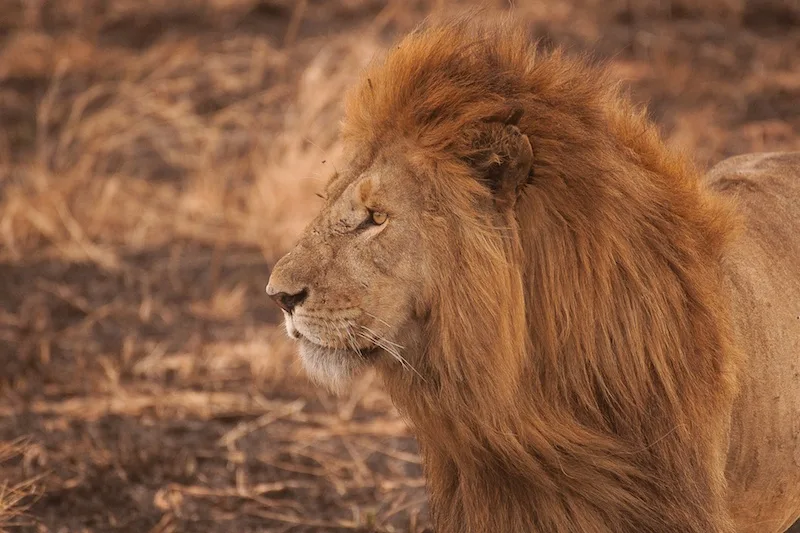 Witness the Wildebeest Migration
Described as 'the greatest wildlife show on earth', the famous Wildebeest Migration is the largest mass movement of land mammals on the planet and is regularly listed among the wonders of the world.
The migration sees over one million wildebeest travel 1,800 miles from the Serengeti in Tanzania to the Masai Mara ecosystem in Kenya, joined by other species such as zebra and topi. The reason for the migration is the need for good water supply and fertile grass, so the wildebeest follow the rain pattern across the landscape, making their movement reasonably predictable.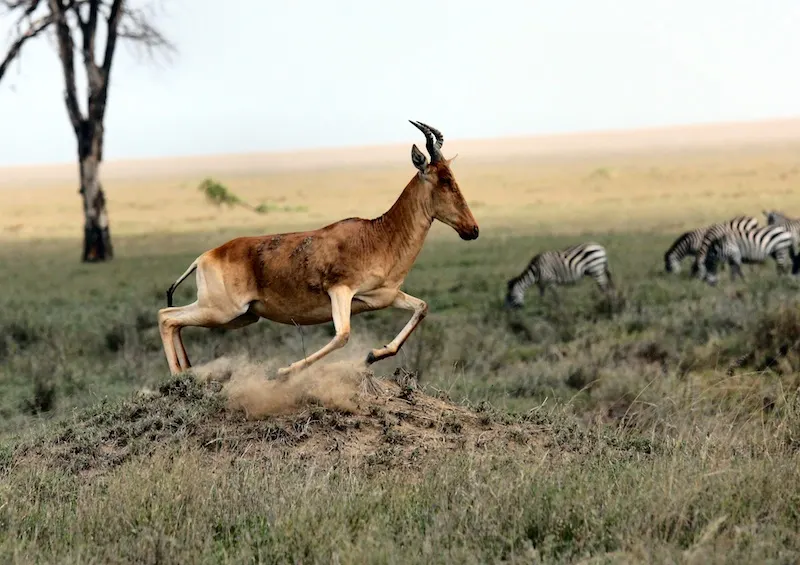 Take a hot air balloon ride
Could there be any adventure quite as exhilarating but serene as a balloon ride above the rolling plains of African savannah? Offering a unique perspective of the surrounding landscapes, some amazing photography opportunities, and the chance to see animals strolling along the plains as you float amid the crisp fresh air; this is an experience certainly worth the early wake-up call!
The landscapes of the Masai Mara are one of the most renowned places to embark on a hot air balloon ride, with its immense vistas of muted colours and vast open spaces teeming with animals. To top things off, upon landing you'll be greeted by the welcoming prospect of a champagne breakfast – making this experience even more iconic. This has to be on the bucket list if you're going on a safari honeymoon!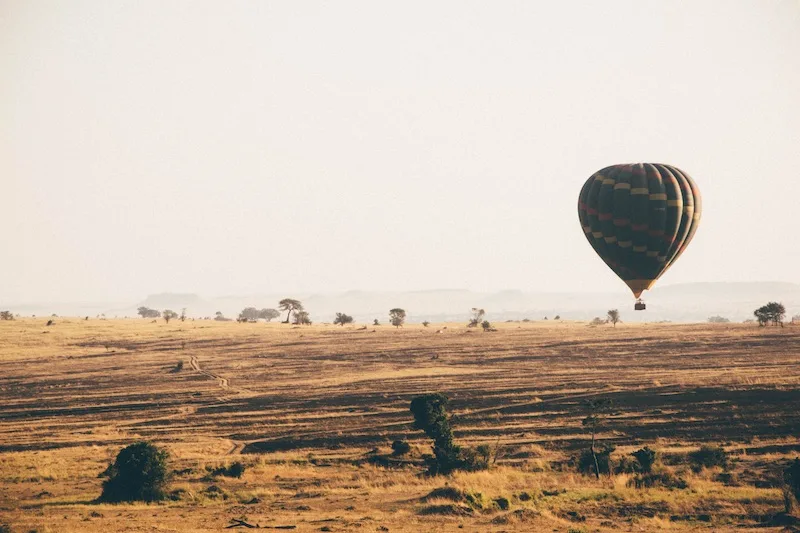 Gorilla trekking
There are few wildlife experiences that feature the awe-inspiring face to face contact achieved when trekking for wild mountain gorillas. Combine this with the intensity and excitement of the search amid the wild and humid expanses of the rainforest and you've probably got one of the most incredible experiences of your life.
Gorillas are Africa's largest ape, and sadly, their numbers are dwindling. They can be encountered in the green, volcanic mountains found in Rwanda, Uganda and the Democratic Republic of Congo. The search for the gorillas is often a long and challenging trek, but the reward of spending time in close proximity to graceful and relaxed gorilla families is undeniable.
The most famous location to trek for gorillas is Rwanda's Volcanoes National Park, home to around 270 gorillas and known by many as the location where famous primatologist Dian Fossey conducted much of her research.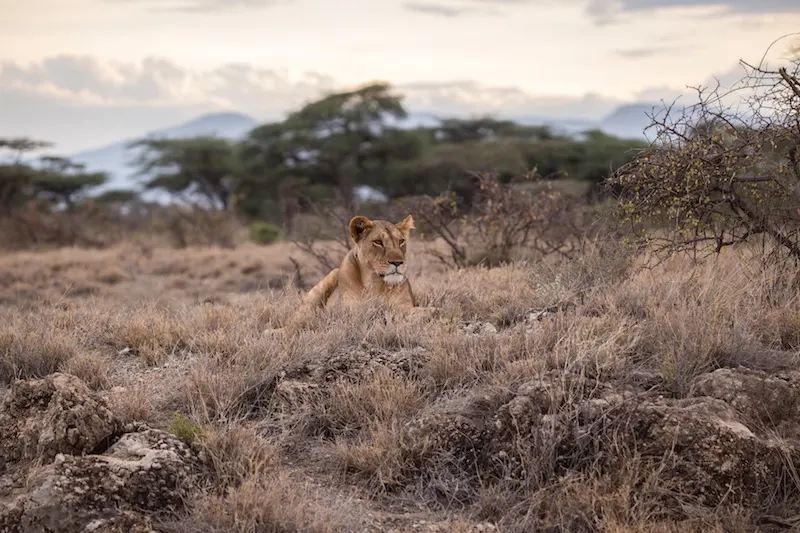 Visit a traditional Masai village
Safari experiences don't always have to be about the wildlife – there are plenty of cultural experiences that are just as unforgettable as the animal encounters. This is particularly true in Kenya, a country home to 42 ethnic groups and several indigenous tribal communities, still maintaining their unique traditions and culture, as well as their distinctive dress. A visit to one of the Masai villages in Kenya will provide an amazing and authentic insight into the Africa of yesterday, and learning about their way of life is always a humbling and valuable experience.
Pin this!
[one_half]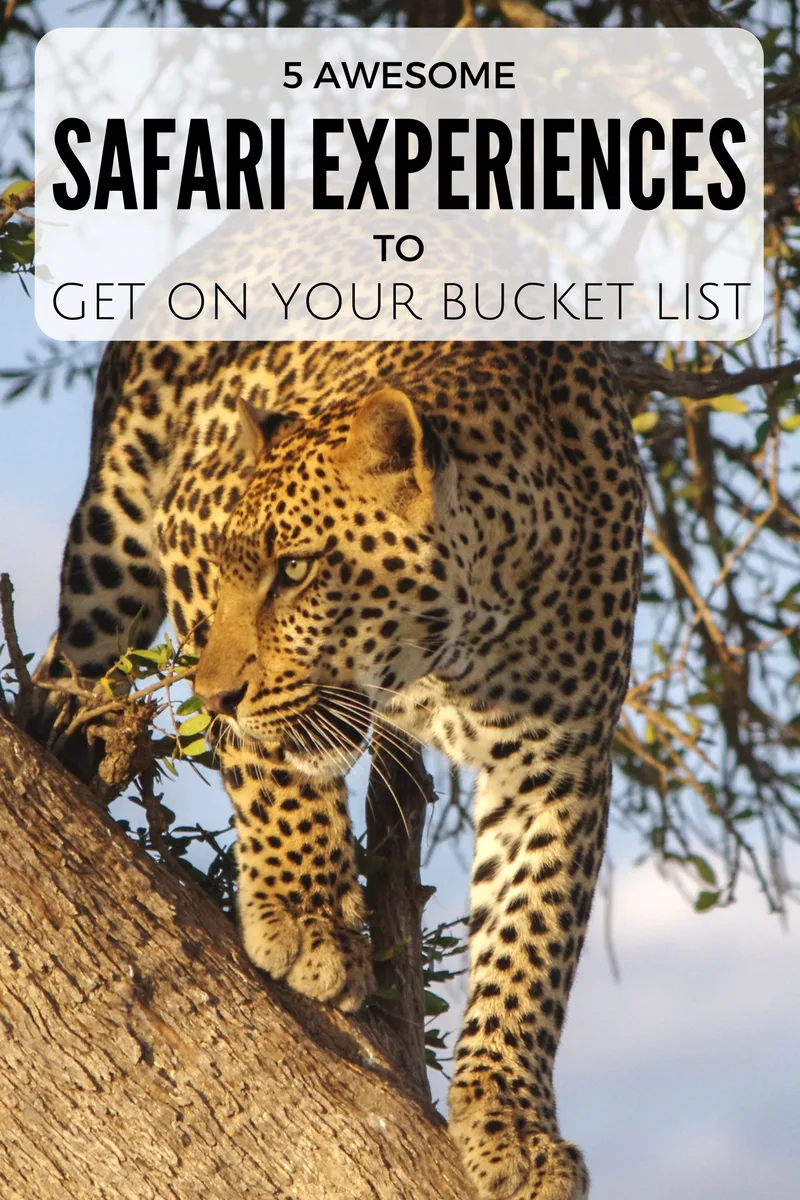 [/one_half]
Which of these safari experiences would you like to do the most?
See my blog posts from my South Africa safari here.
---
Like this post? Follow along!
Twitter | Twitter | Instagram | Pinterest | Newsletter