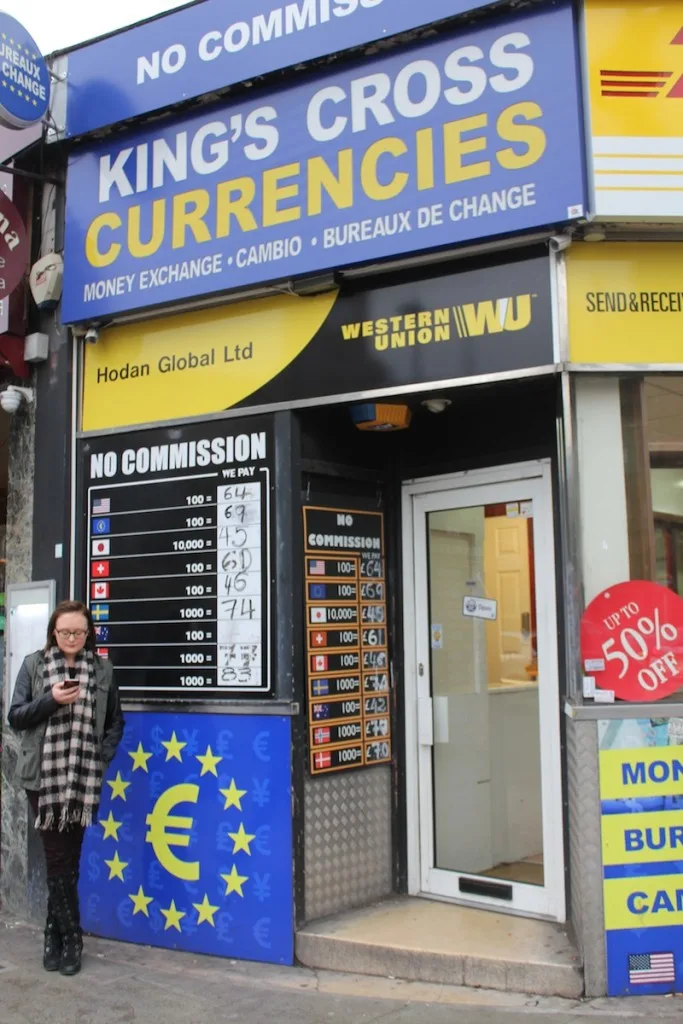 Finding the best foreign exchange rate might not be the sexiest blog topic, but it's something we all have to do when we travel.
I'm pretty sure I've been ripped off many times when I've been exchanging currency – but I never know what to do about it. I could visit every single foreign currency exchange in the city to check who will give me the best rate, but who has time for that!? Sometimes I just use my debit or credit card once I get to my destination but then I get stung twice with withdrawal fees and a bad exchange rate!
So today I'd like to tell you about a quick and easy way to make sure you're getting the best rate possible.
I'd like to introduce you to AGIO app. This is one of those apps that makes you think, 'How was this not invented sooner!?'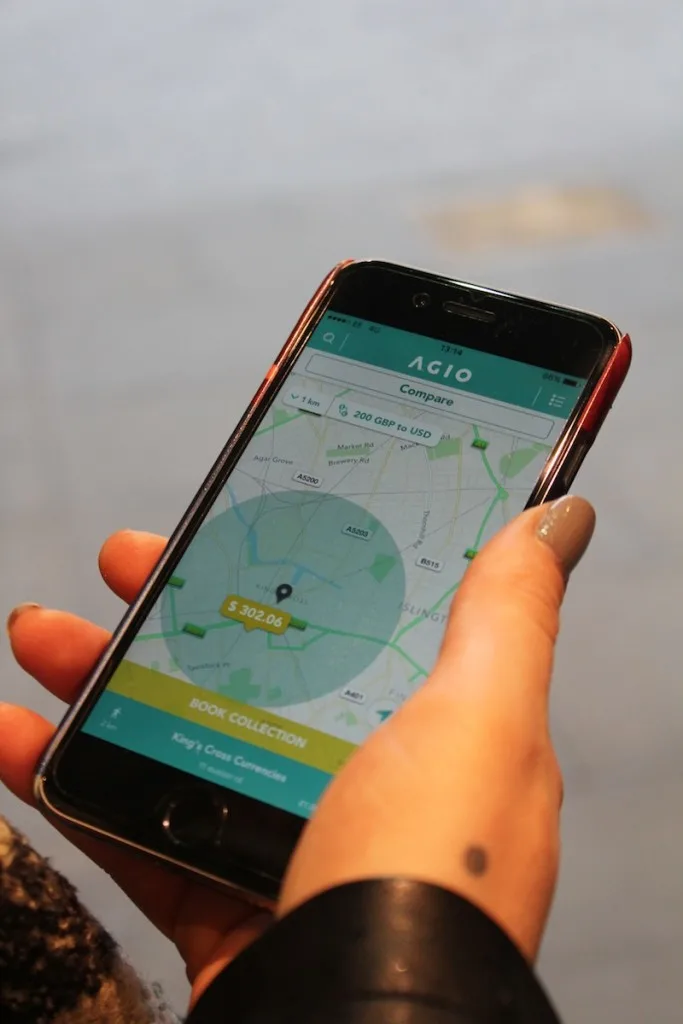 AGIO uses GPS to identify your location and locates your nearest currency exchanges. OK, that's handy. But it gets even better…
Not only does it tell you where the nearest moneychangers are, but it also tells you the current rate they're offering. So when you're in a big city like London and you're surrounded by currency exchanges, you can see lots of different options.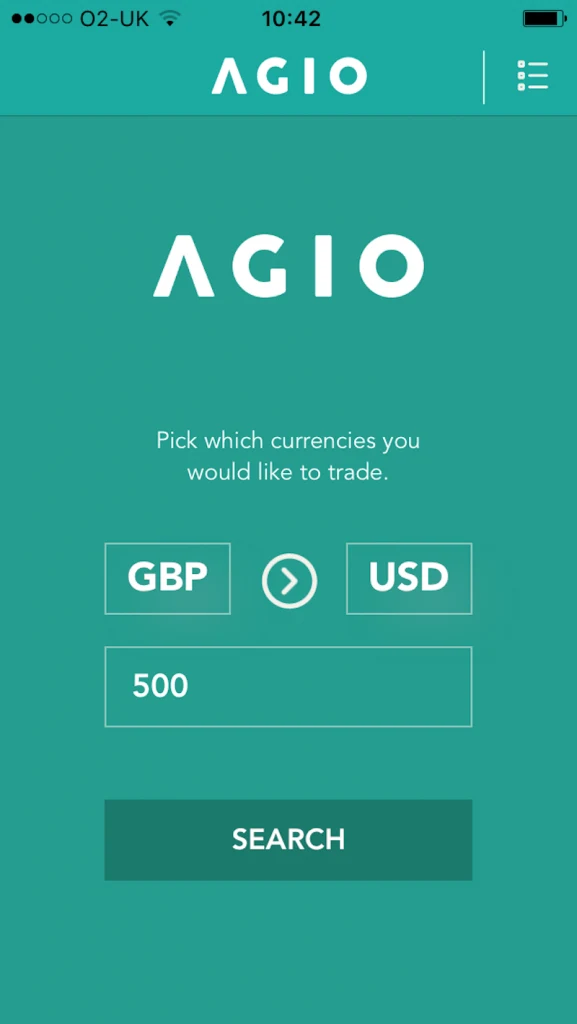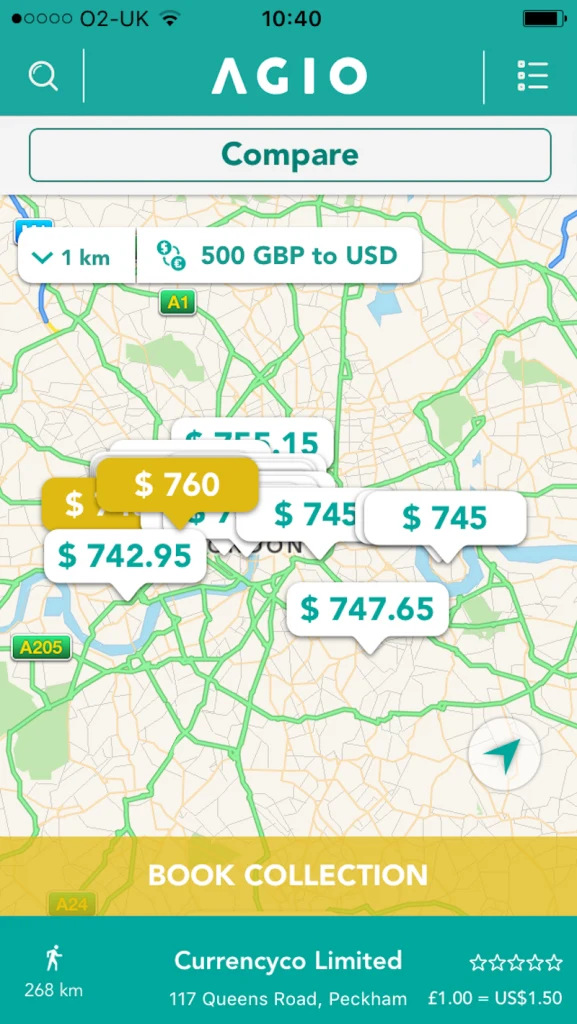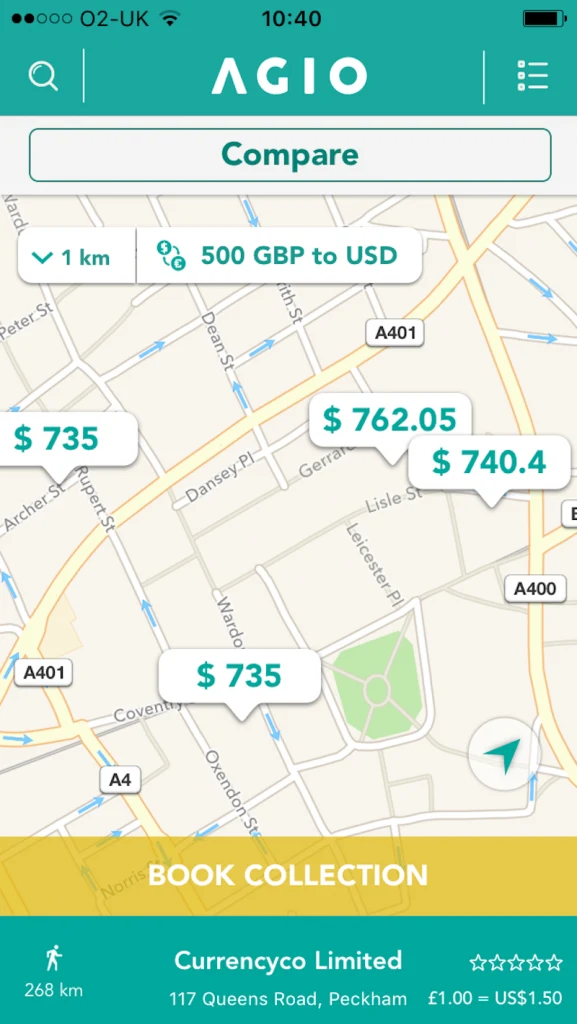 I'm using an example of changing £500 into US dollars.
Look at this example above and you'll see that the currency exchange difference between moneychangers is $27.05. But the best thing is that this is with moneychangers that are within walking distance of each other.
I'll be honest, I'm a bit lazy and I probably wouldn't cross the city to save myself $27, but I would cross the street to save $27!
I've been using the app and it really is quick, simple and super easy. Once you've logged in, you select how much money you'd like to exchange and which currencies you'd like to trade. Click search and it will bring up all the options around you. Zoom in or out to see the whole city or your specific location. You then select the one you want and reserve the currency for collection within 6 hours. You're then sent a unique code that you'll show when you go to collect your money. You don't need to give any payment details, you just give your mobile number to confirm the reservation. It really is that easy.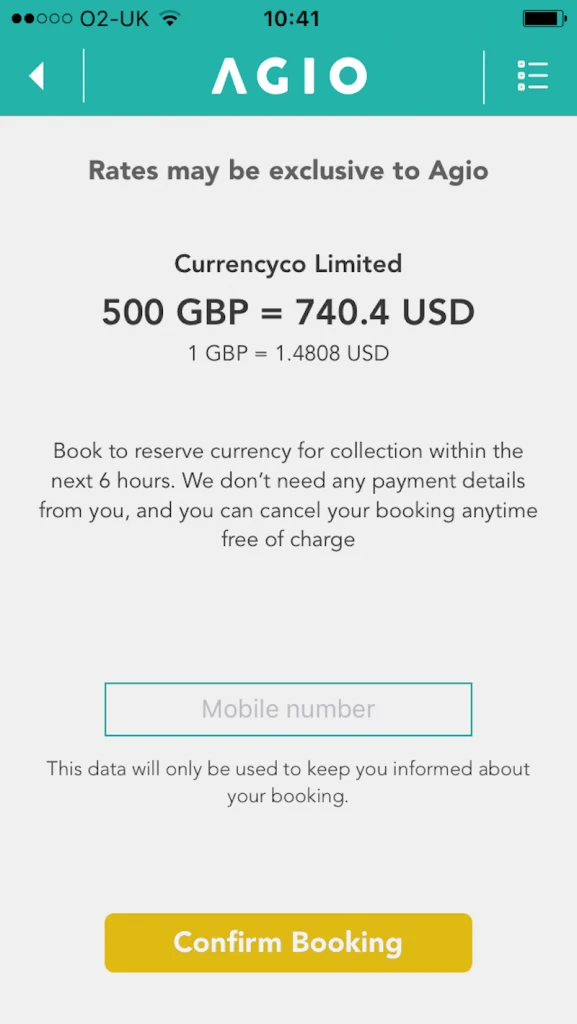 London
At the moment, the app is London-centric but it will be expanding to other areas.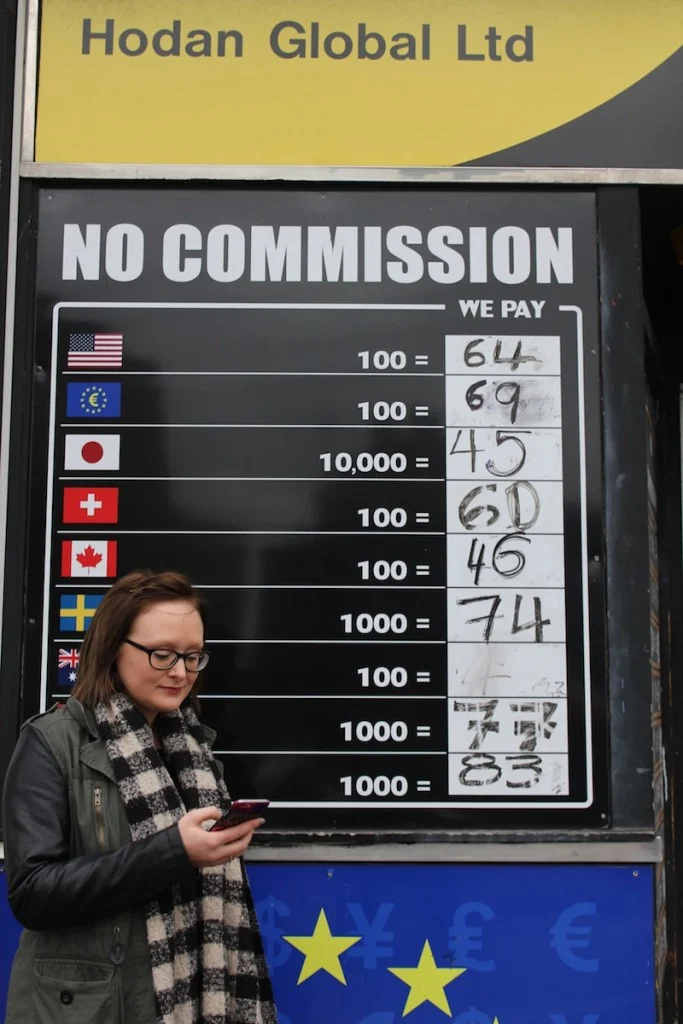 My tips for exchanging currency
Avoid exchanging currency at the airport – Obviously, you'll be able to use Agio to double check this but, usually, the exchange rate at the airport is terrible.
Avoid multiple currencies – I once tried to exchange US dollars for Euros while I was in the UK. The man at the booth laughed at me and told me that was a terrible idea and I'd be better off waiting until I got to my destination (France) and then exchanging the dollars there. Possibly because he would have switched it from USD – GBP – EUR?
Notify your bank before you go abroad – Always let your bank know you're travelling abroad so there's less chance they'll block your card. You can usually do this online by logging on to your online banking.
But don't expect it to work – Having said this, I always notify my bank when I'm going abroad but whenever I go to the States they still block it.
Make sure your bank contact details are up to date – Because when they suspect something suspicious they'll block your card and call you immediately. If you miss this call you'll then need to phone them back and this will quickly lead to an expensive phone bill if you're abroad!
Always have backup cash – Always have a backup stash of cash in the currency of your destination just in case your cards are blocked. This is especially important if you're arriving late at night and will need to pay for ongoing transport from the airport to your hotel. No one wants to get stranded at the airport because you can't get any money to pay for a taxi or bus.
Download Agio app – And of course, make sure you've got the app so you can find the best conversion rates near you.