*This post has been created in collaboration with Very.
If I'm ever asked for one key piece of parenting advice it's this:
"Photograph as much as you can and treasure those memories."
It's an old cliche but time really does go so quickly and documenting your memories is one of the most precious things you can do for your family!
I remember poring over family photo albums when I was a kid. I loved looking at those family holidays, days out, moving house or just normal days playing in the garden.
I loved baby photos too and seeing moments from before my memories. The moment my brother saw me for the first time, the first time my grandma held me, bath time playing with my cousins and those awkward, silly, group family photos that are framed around the house now.
Actually, who am I kidding!?
I love looking at those photos just as much now as I did when I was little!
I love seeing the youthful joy in my family's faces and spotting so many things I didn't notice as a kid. I even love seeing the dated clothing and decor. Those 80's moustaches, perms and flowery curtains always make me laugh.
Because of this I've always made a real effort to not only take photos of my kids but to print them and display them too.
I know most of us take loads of photos but we don't print physical copies so they eventually just get lost into the cloud.
My kids love looking back on their photos, whether it's newborn baby photos or pictures we took last summer.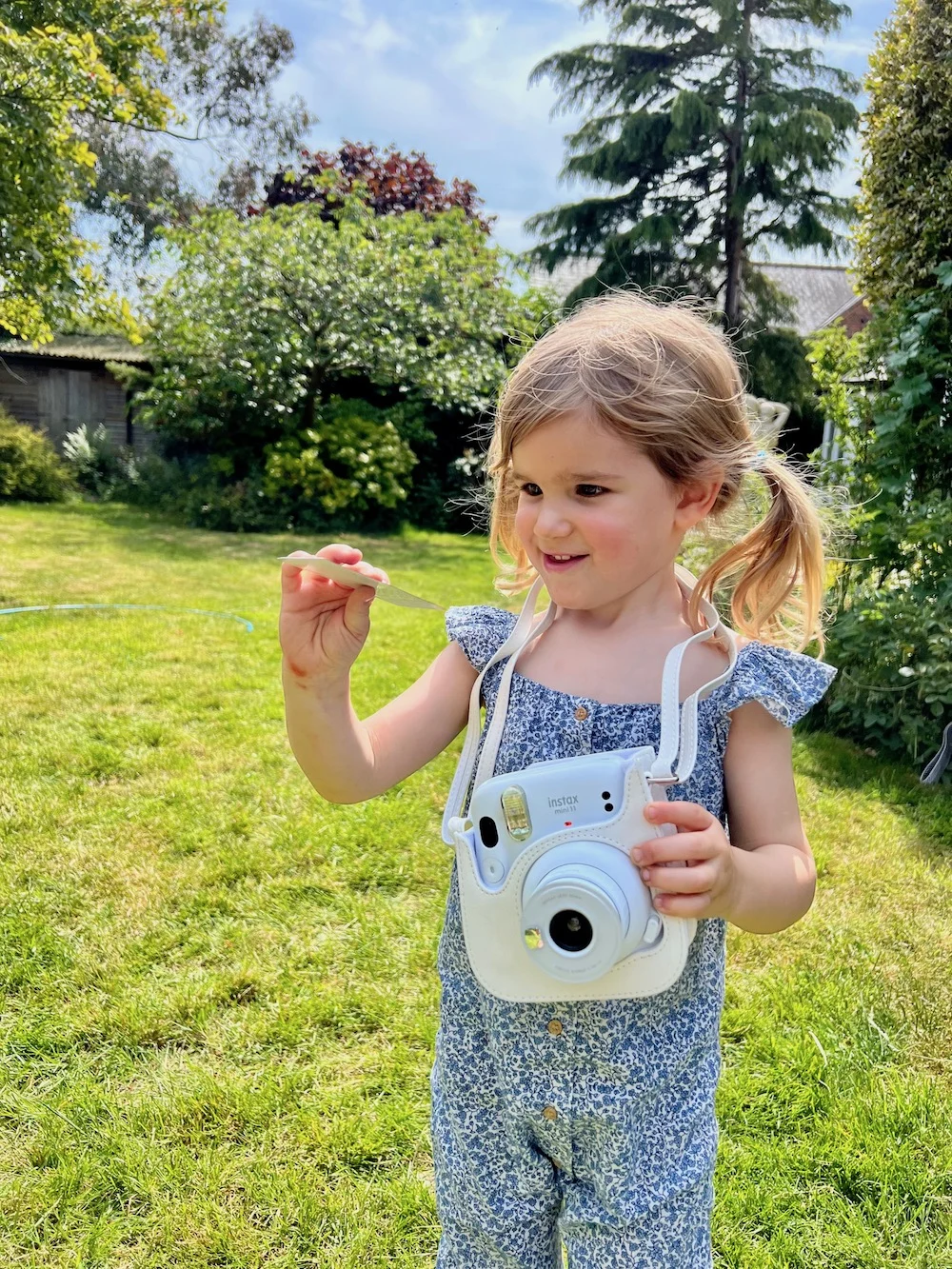 As they've got older they also love taking photos and I'm so pleased to have passed this love of photography on to them. Joseph is getting really interested in using my camera and George loves to use my old iPhone for photography and they were SO excited to be gifted an instant camera by Very.
I also have a Fujifilm Instax wireless smartphone photo printer which is amazing, especially for kids. If you're taking photos on your phone it's really easy to connect to the printer and print those snaps out into vintage mini polaroids.
We display our polaroids everywhere; on pinboards, on the fridge and sellotaped to walls…but I really love keeping them safe inside a photo journal.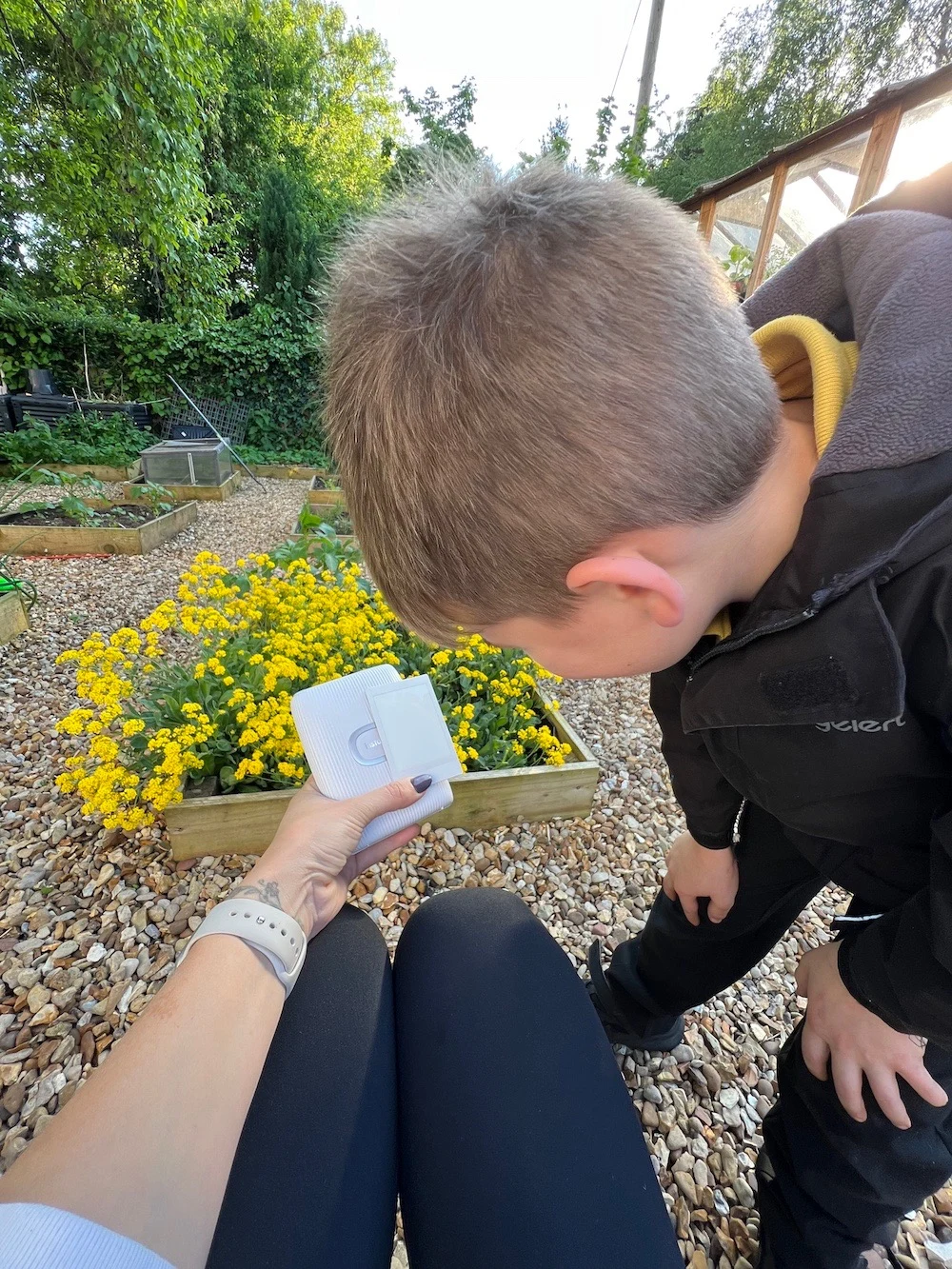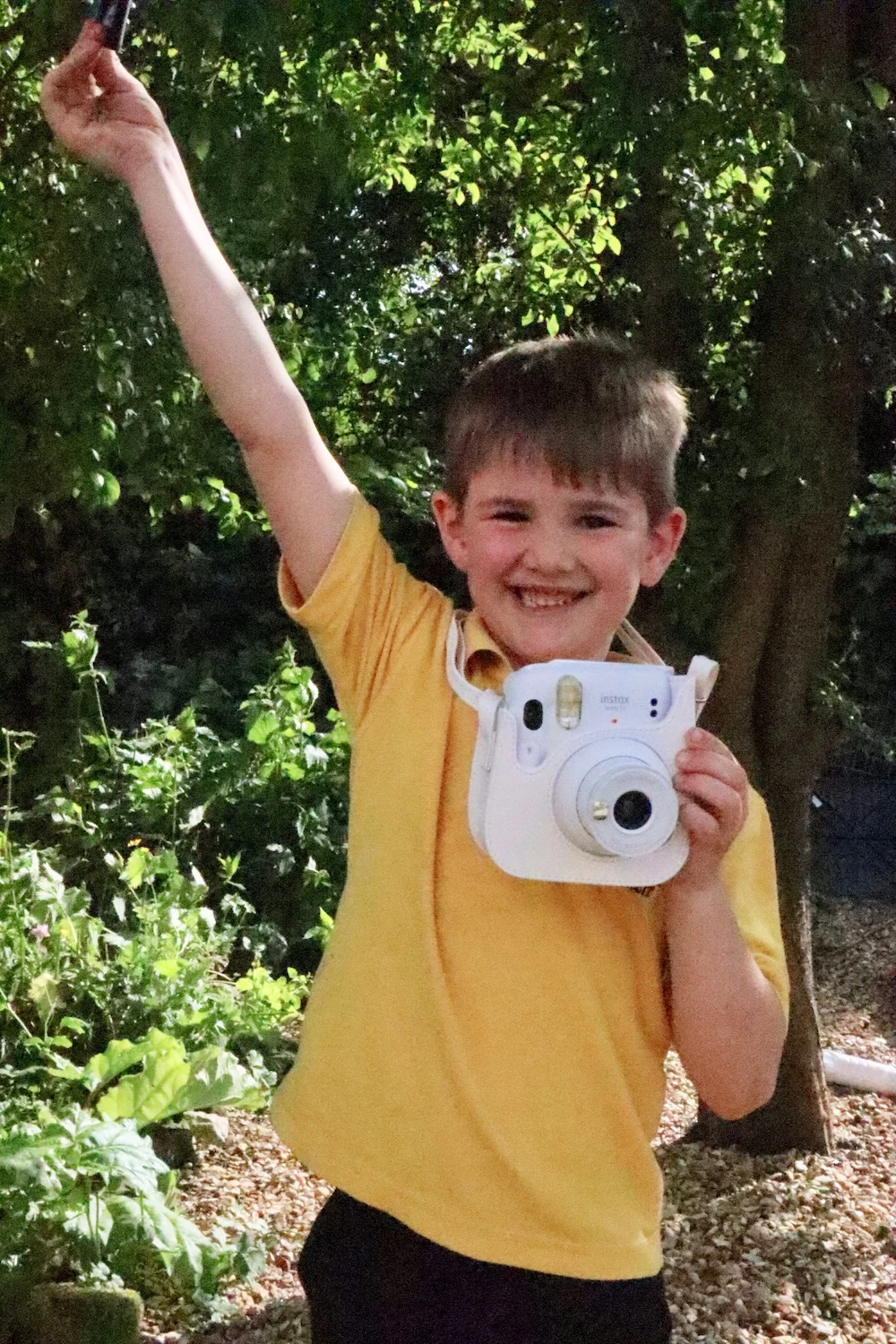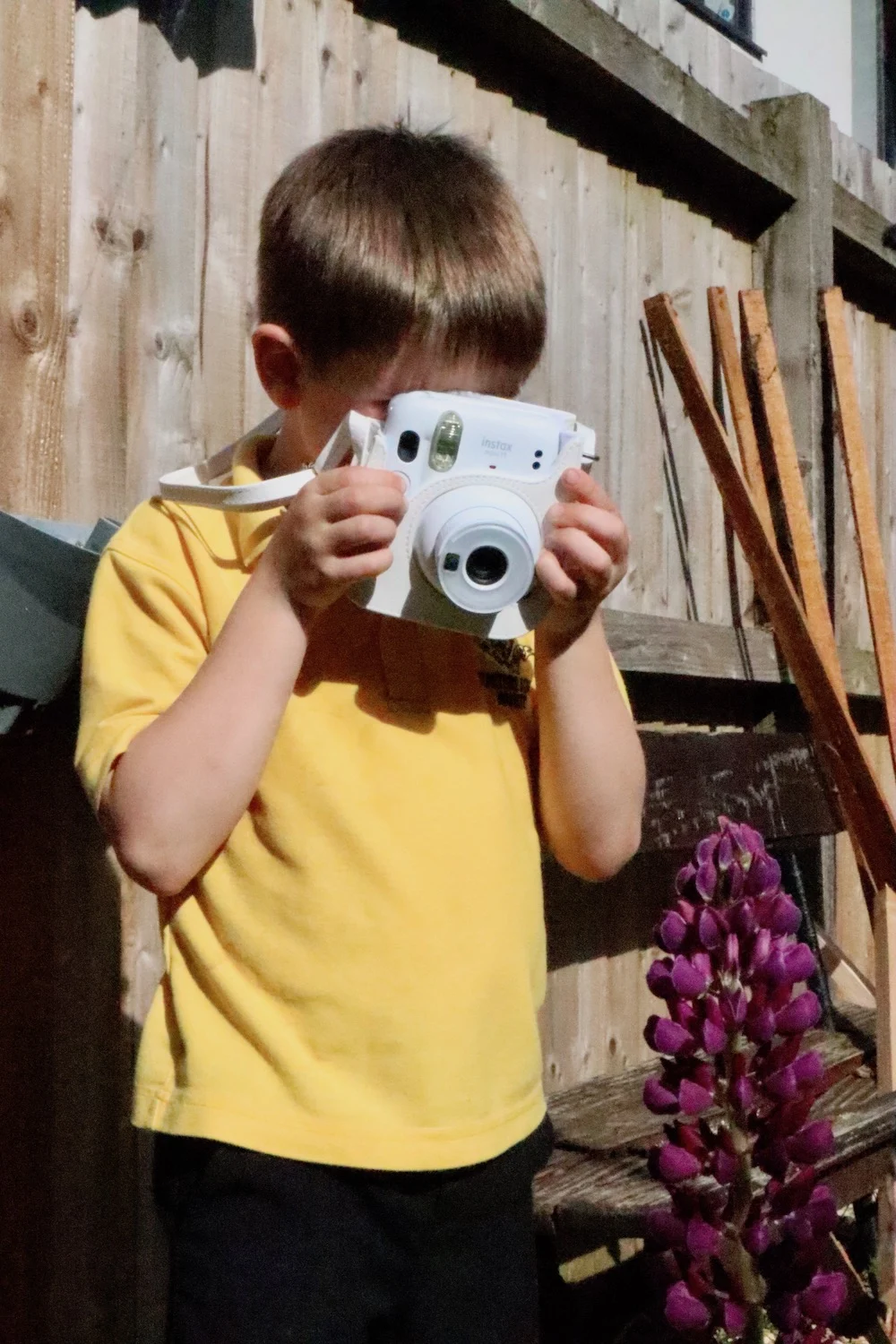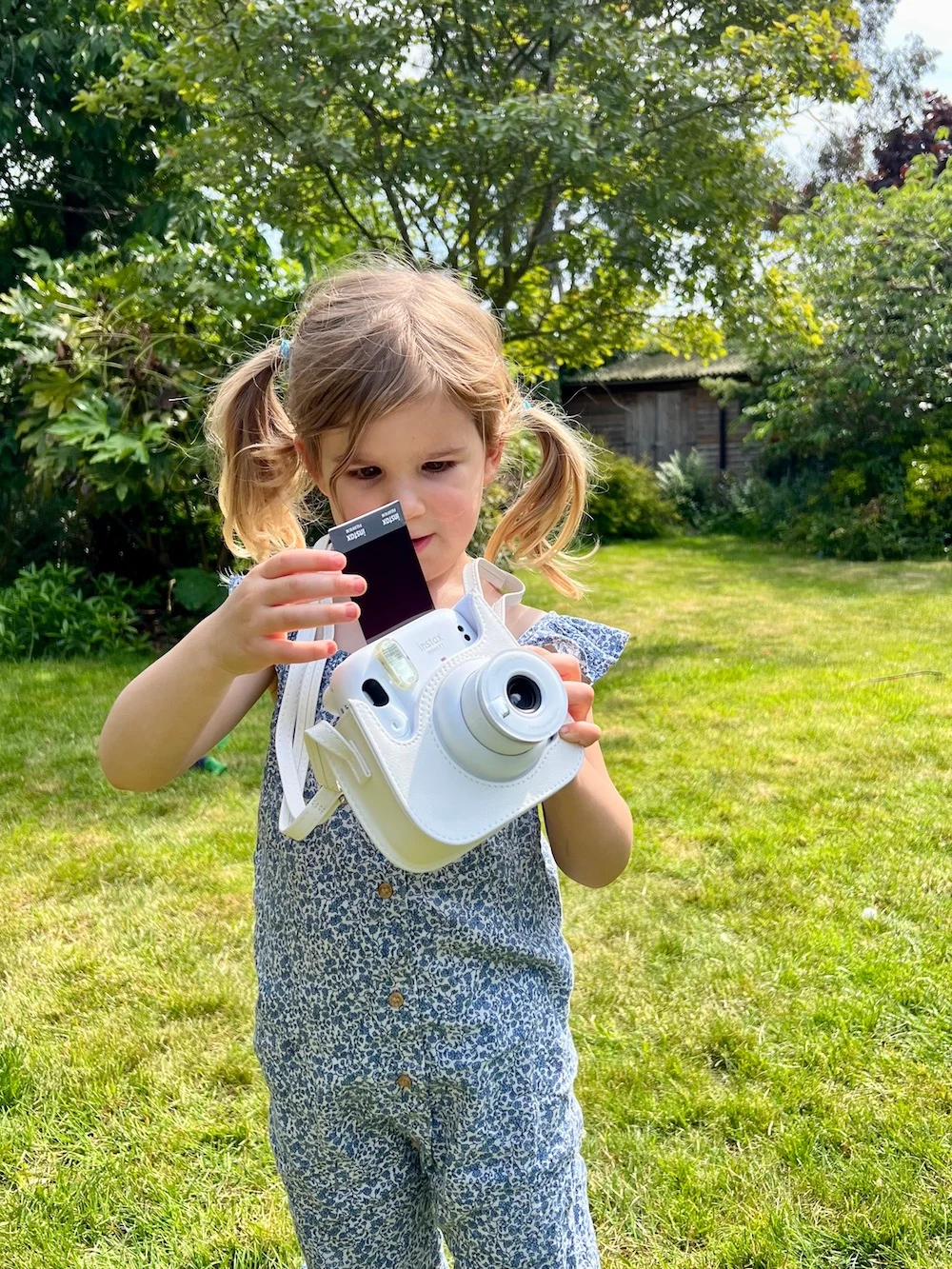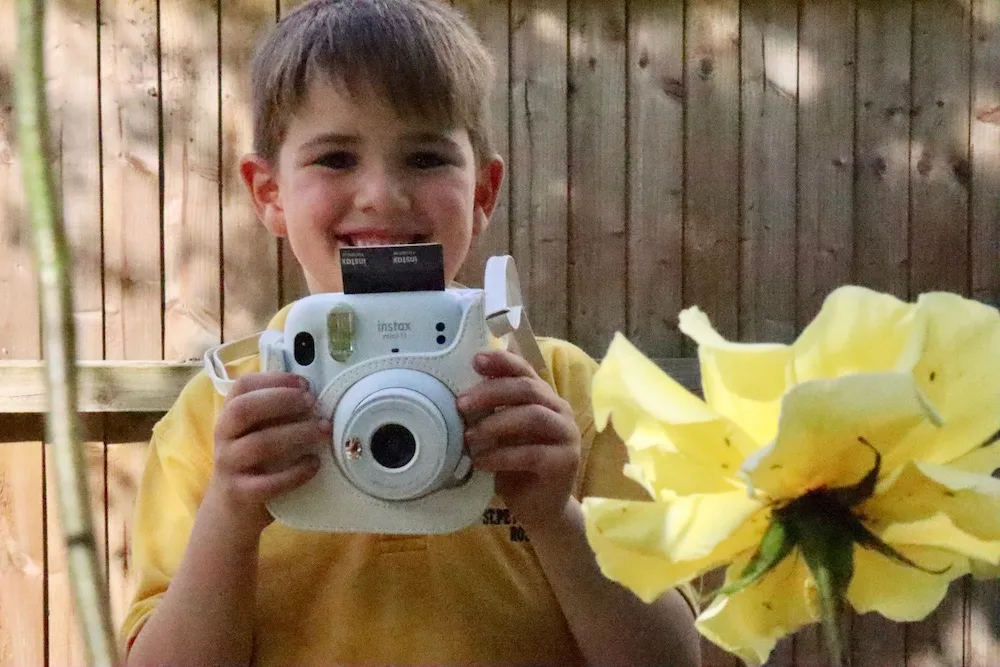 Creating a family photo journal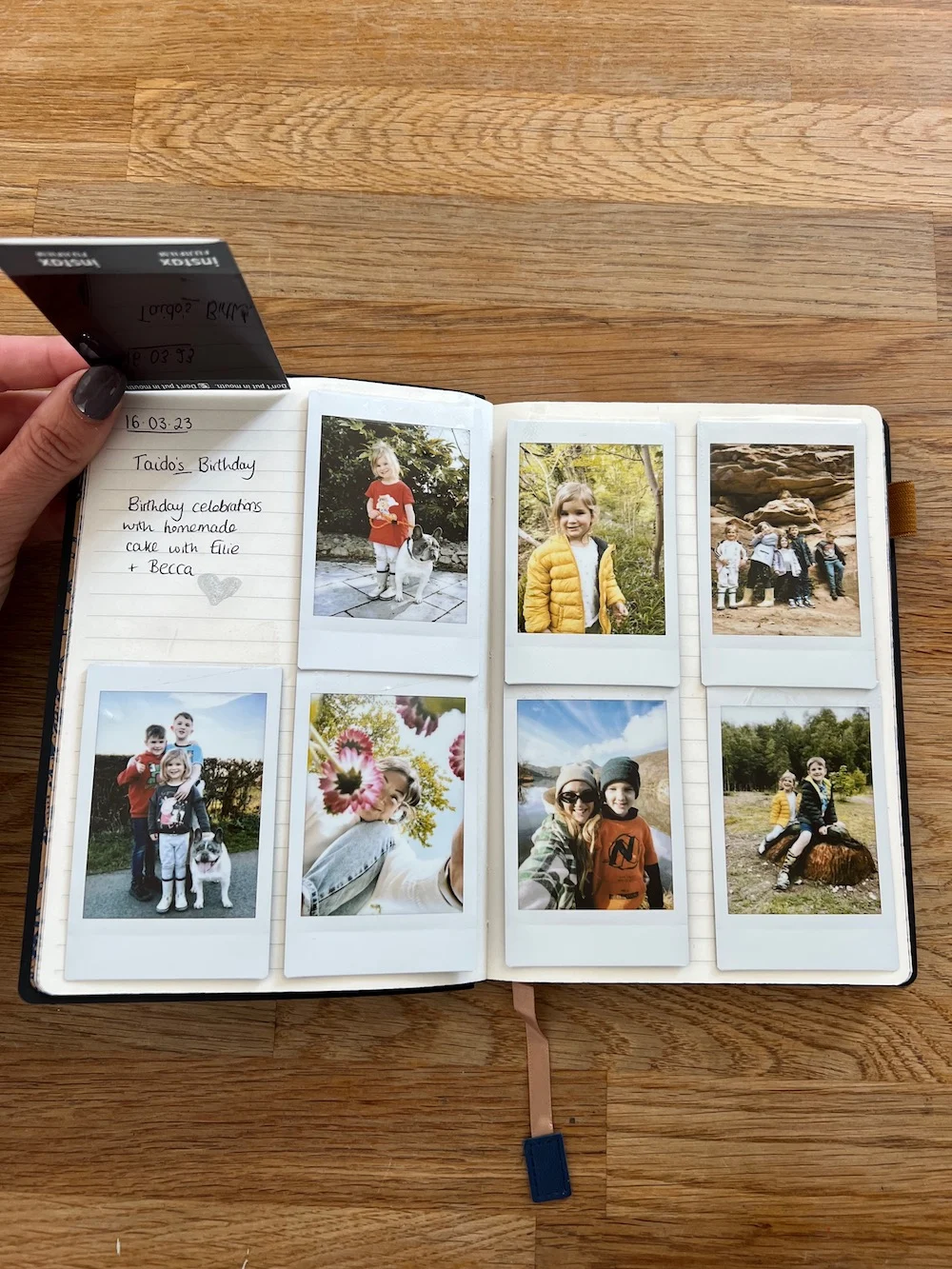 Many of our polaroids end up in a cardboard box, which I actually don't mind because this box often comes out for us all to rummage through, but I'm also making an effort to make sure some polaroids go into a family photo journal.
A new Sunday afternoon activity is to go through all of our favourite photos from the week and add a few of the best ones into a journal.
I really love using the Fujifilm Instax printer for this because it's a quick and easy way to instantly print the photos we took on either a camera or phone.
It's a lovely opportunity to reflect on the week and think about the things we saw and did.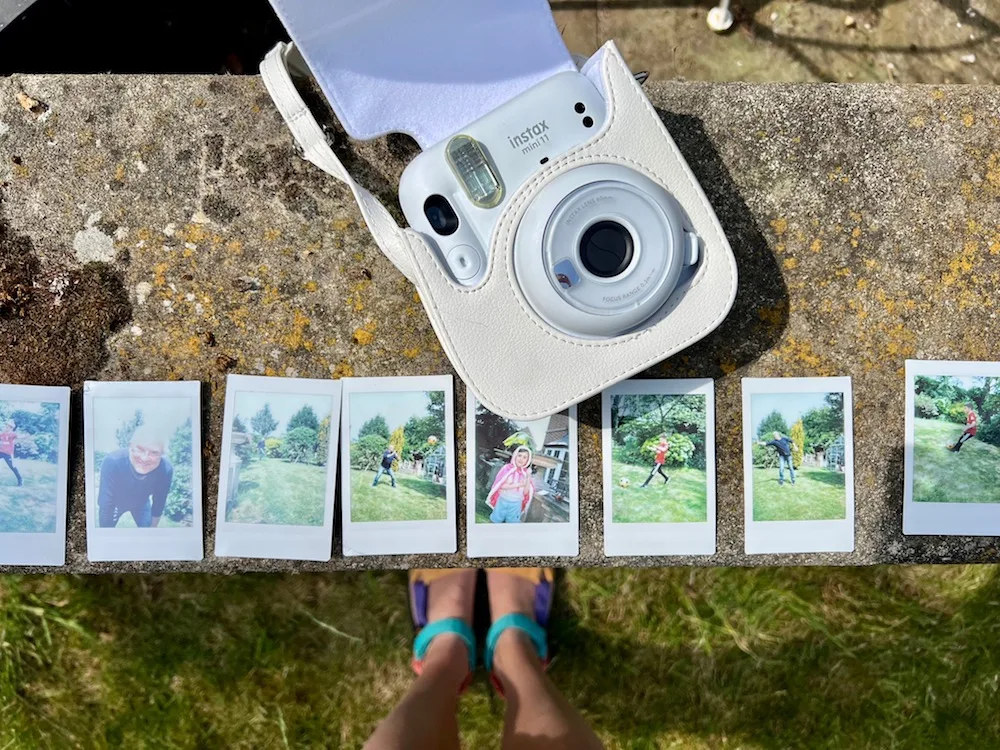 The kids love doing this and I encourage them to write a caption to help them remember the moment.
I have a polaroid photo album with 432 photo sleeves. My plan is to get each of my kids to choose 2-3 polaroids each week and add it to the album. By the end of the year we'll have an album full of happy little memories.
I'm already excited to see them go back through the album when they're older!
Benefits of photography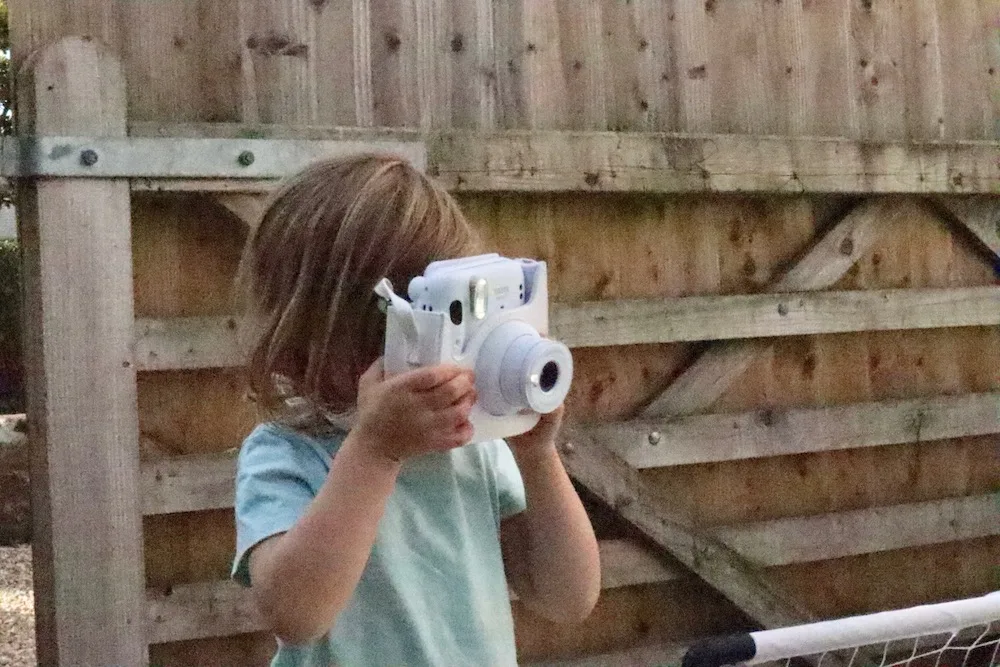 This family photo journal is mostly about capturing our memories but I also think there are so many benefits to photography that we don't even think about.
Photography forces you to really notice what's around you and helps you to focus on the present moment. It's one of those gorgeous, creative outlets where you have to look for beauty and spend a few moments focusing on that beauty. What's not to love about that?
Taking photos often encourages us to go into a 'flow state' which is where we become absorbed in an activity. It's when you don't think about anything else and you don't notice time passing. It's a really nice feeling when we go into this flow state and I don't think we do it often enough!
Photography forces us to notice beautiful moments at the time, but also gives us the opportunity to keep looking at these beautiful moments in the future. Looking through a happy photo album when you're having a bad day is a real mood booster!
For my family, photography forces us to get outside too. I don't take many photos indoors because I find it easier to photograph in wide open spaces using natural light, so we always go outside for our photo sessions.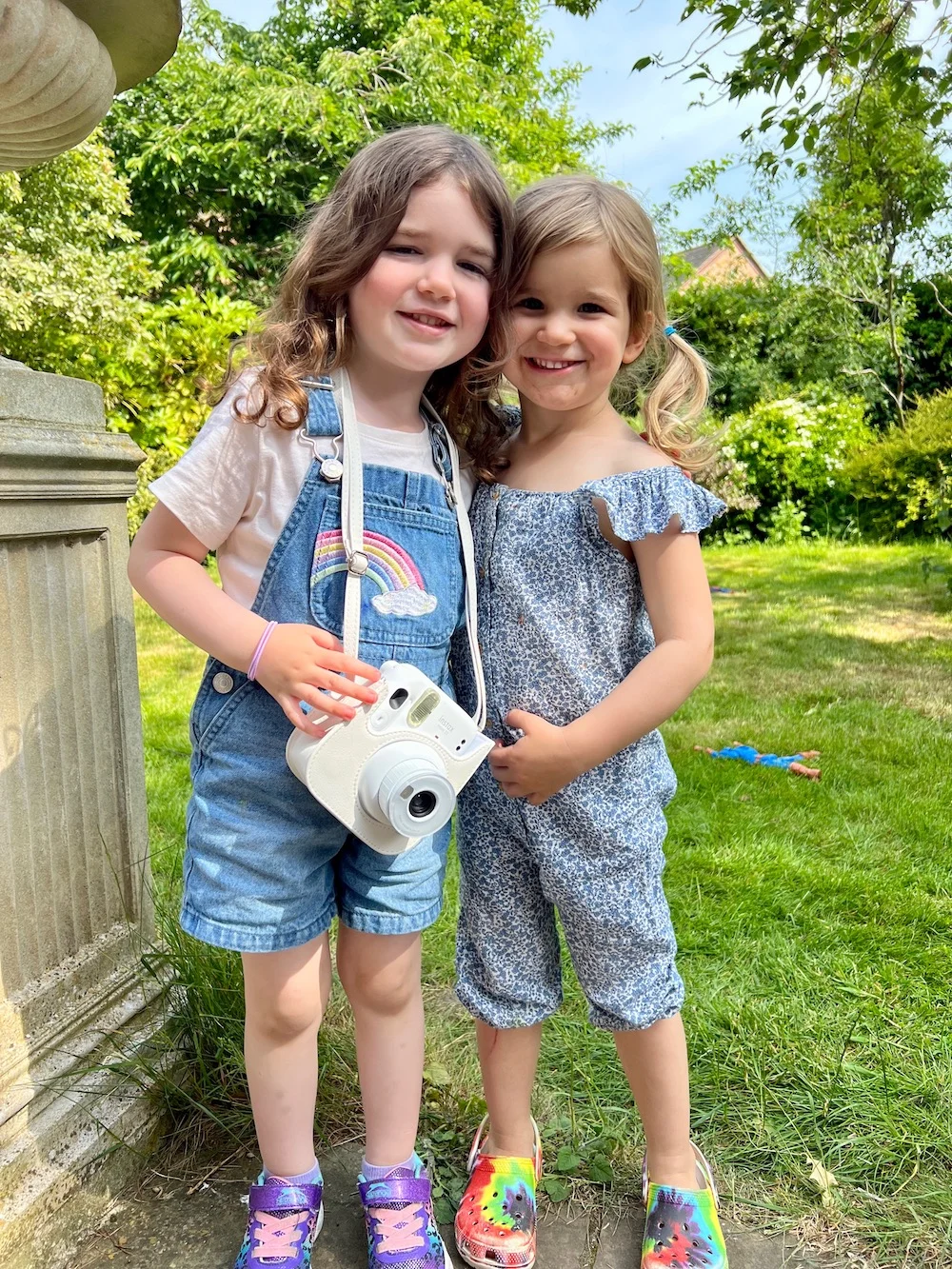 Benefits of journaling
Just as there are mental health benefits to photography, there are so many benefits when it comes to journaling.
Like photography, journaling helps us remember special moments but it also helps us process our thoughts and emotions and focus on what's important to us. Sometimes it's not until you start journaling and you've written 200 words about a particular moment that you realise how important that moment was.
Journaling helps us to express ourselves and communicate effectively and I think it's a really important skill for kids to develop.
It can also be really helpful to understand your child, especially if they're struggling with something.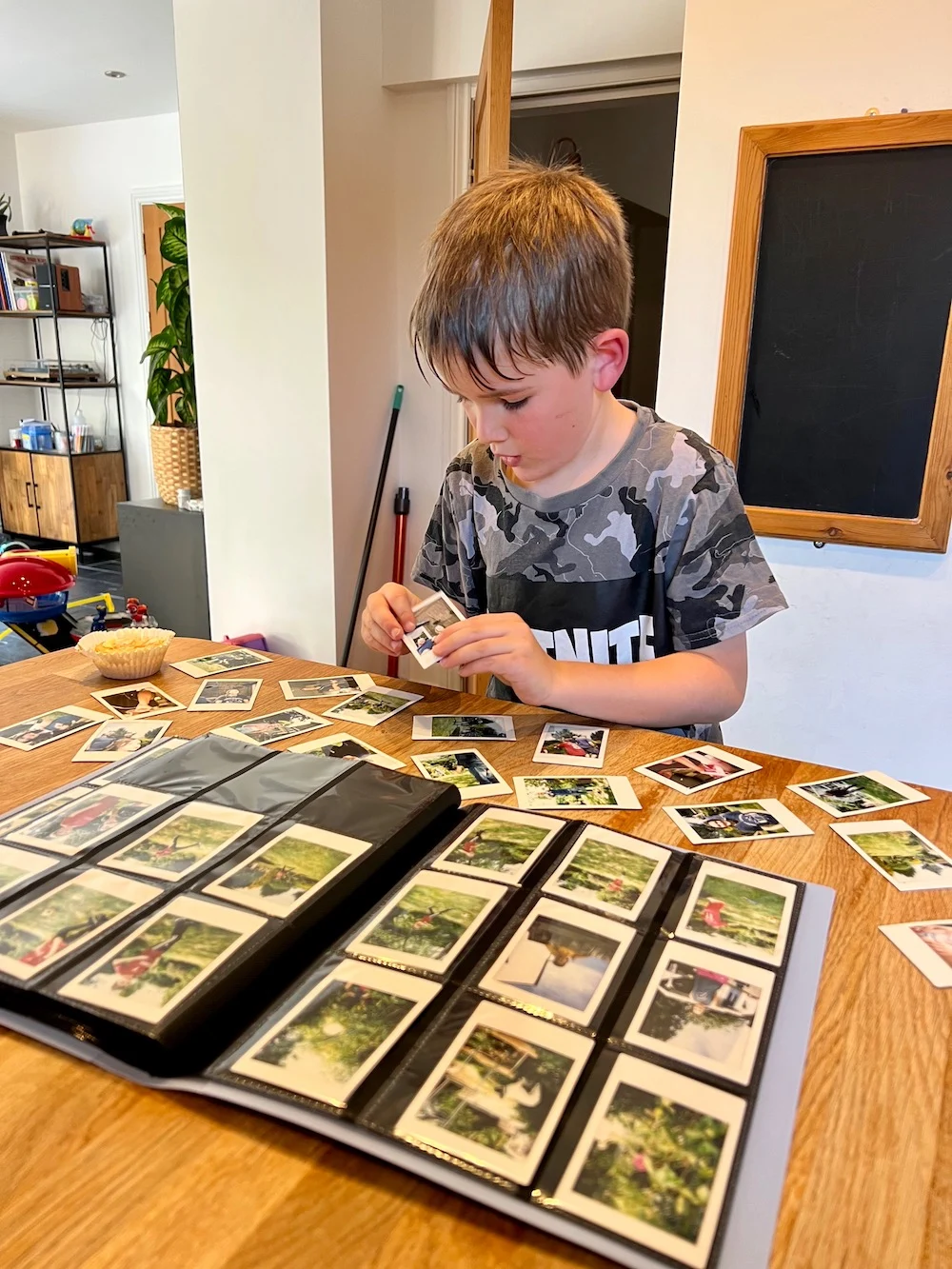 Tips for creating a family photo journal
Little and often!
Don't put it off for months and months because it's going to feel overwhelming. You'll have too many photos to sort through and you won't have fresh memories to record. We find this works great as a Sunday evening activity.
Polaroids and instant photo printers
If you're doing this with children it's a great idea to use polaroids or instant printers. Getting photos printed elsewhere just adds an extra barrier and the instant gratification of a polaroid is fun for both kids and adults.
Let your kids take photos
I know it's tempting to take the photos for your kids (especially if you've got tots who chop heads off and take photos of rocks!) but it's best to let them take photos themselves. These are their memories too and those rocks are really important to them!
Get in the photos
Don't hide from the camera, get in the photos. You'll want to see yourself in these pictures in 20 years time!
Lead by example
Don't just tell your kids to sit down and make a photo journal, do it with them. Sometimes my kids don't feel like journaling but as soon as I sit down at the kitchen table with a notepad and pens, they always end up joining me!