After planning and booking countless holidays I've got this process down to a fine art – but it's taken me a long, long time to finally feel confident planning and booking holidays, especially city breaks!
City breaks can be complicated to book because there are so many individual things to book, research, reserve and pay for.
I'm naturally a disorganised kind of person, which kind of makes me the worst person ever to plan trips. A few years ago I was the kind of traveller to pack my bags 10 minutes after I should have left the house. I'd turn up at the airport without my passport and I'd forget every important piece of documentation. My only plan would be to 'wing it' once I arrived – and this was before smartphones so winging it never worked out well!
Needless to say, I had a fair few disastrous trips.
But I've learned from my mistakes and I now have this holiday planning routine nailed. I probably go a bit OTT when it comes to planning and prepping but that's simply because I know how disorganised I can be and if I don't do this all step-by-step then it all goes horribly wrong. If I think to myself, 'I'll book our airport parking nearer the time…' you can guarantee I'll be booking it on my phone while Sam is driving us to the airport!
I've just booked to go to Warsaw for a Christmassy trip with Sam and the boys so I've just been through these early planning and booking stages and I thought I'd share my routine with you…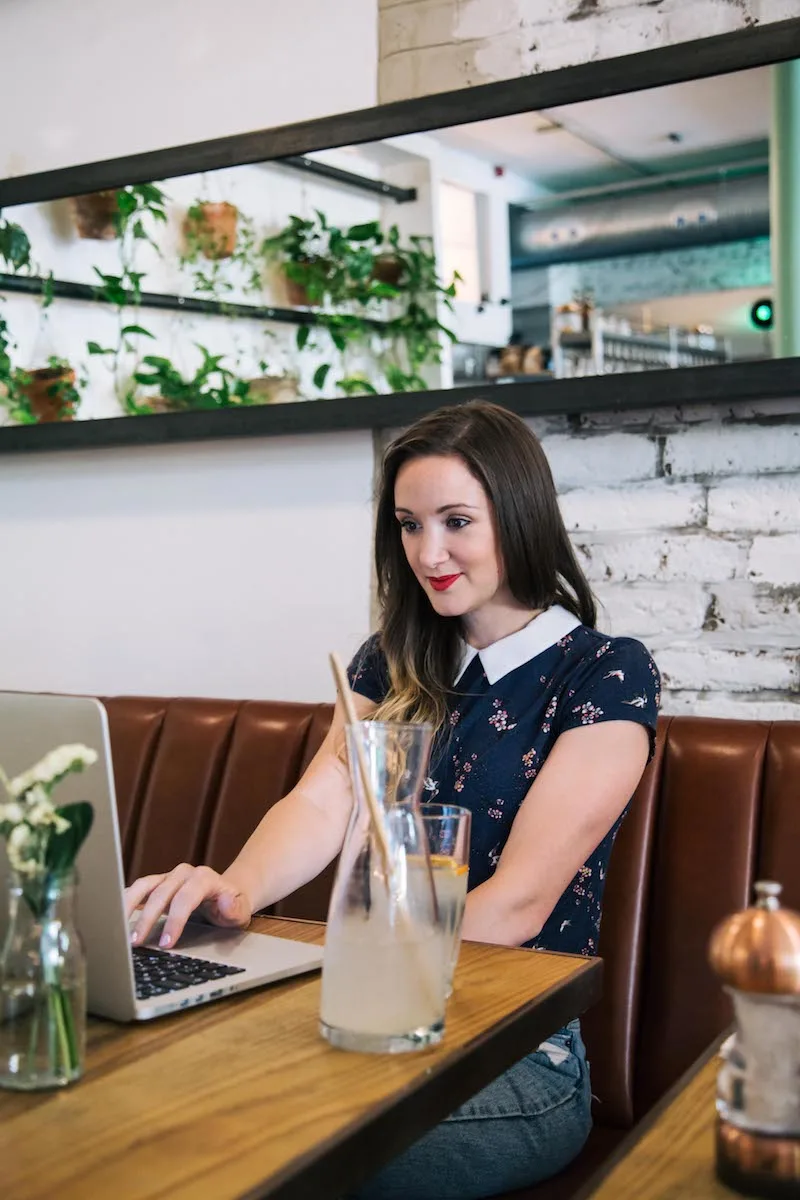 3 months before – The inspiration stage
I get inspiration for places I'd like to visit through Instagram, Pinterest, travel bloggers and travel magazines. I subscribe to Suitcase Magazine and Lonely Planet and I'm always ripping out the pages that I want to keep and remember.
I've got a great inspiration page here on The Travel Hack with 52 weekend away ideas!
I'll often use Pinterest to create a 'board' with all the photos and articles I've found about a destination so I can come back to them later.
Here's an example of a board I created for Iceland. I love it because when I do manage to go back there I'll have this board with loads of articles and ideas all there ready to read.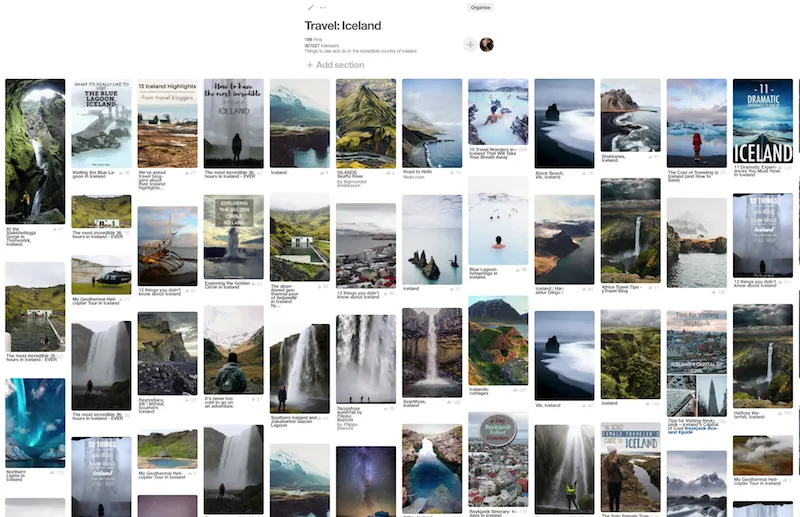 2 months before – The flight game
About 2 months before a trip I start playing around with fight comparison sites like Kayak to see if I can find any absurdly cheap flights. I like to put in my departure airport and a season or a month to travel and see all the options available. Kayak has a lot of options to play around with to narrow down the search.
I usually search for:
Flights from Liverpool and nearby airports
Under £100
Under 4 hours
Over a weekend
Non-stop flights
And it comes up with so many options – often places you'd never considered visiting before. I'll often spot a cheap flight to a city on my wish list and that's when I start thinking about a trip there. I usually think about it for about 2 weeks. I don't know why but I very rarely spontaneously just book a flight!
6 weeks before – Booking!
OK, now the fun part begins.
About 6 weeks before I do this (in this exact order!):
Book flights
Book accommodation
Book airport parking
Get travel insurance
Check in online and print out boarding passes (if possible)
Check my in-laws can have the dog
Phone the kid's nursery and book them off
Put all print outs and documents into a folder (and then usually forget about everything for a month)
When searching for accommodation, I usually book Airbnb's when we're travelling with the kids. We need two bedrooms and it's easiest to have a kitchen so Airbnb is the most affordable option. My first priority is a central location, then two bedrooms, nice décor and then price.
I do all of this booking all in one go so it usually involves a full evening sat at my laptop. I do everything together to get it all over and done with and make sure I don't forget anything. It also helps with budgeting. I find that when I book one thing every few weeks my budget can get out of control because I 'conveniently forget' how much I've already spent.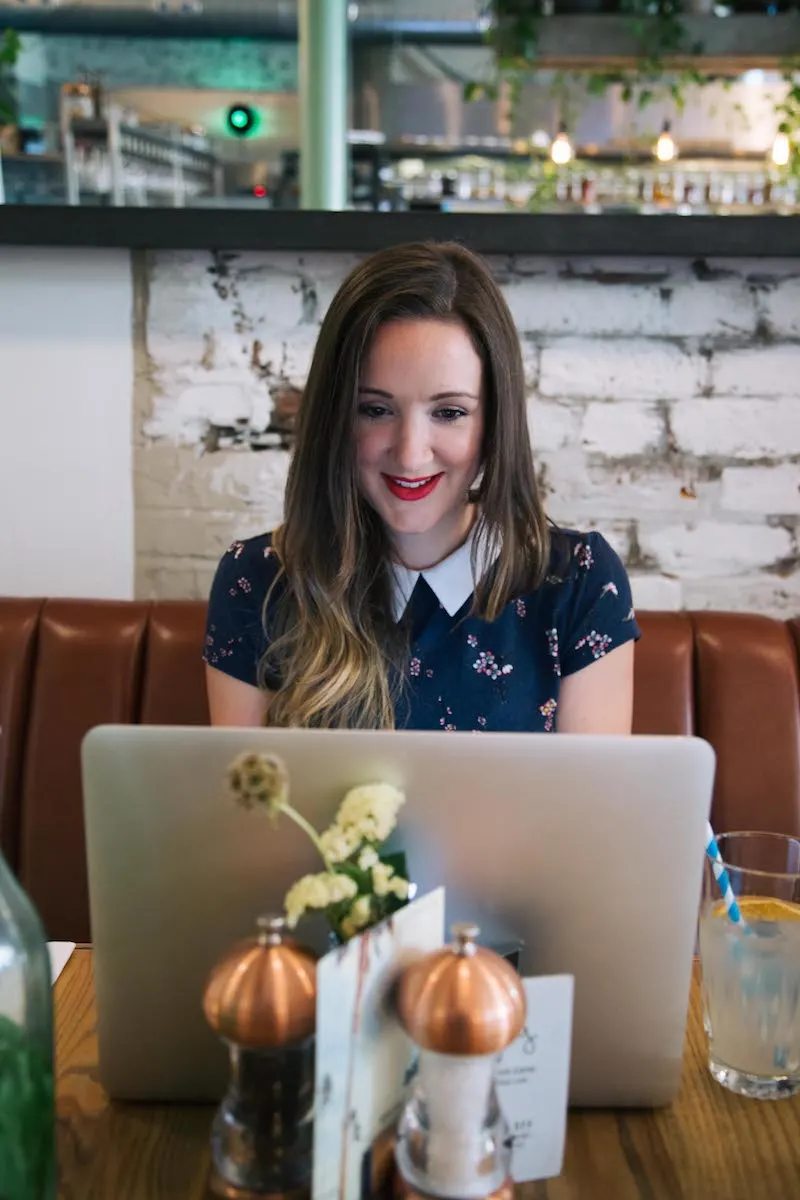 2 weeks before – Check the weather
About 2 weeks before the trip I'll check what the weather's going to be like to see if I need to order anything to take or wear.
For Warsaw I know the temperatures are going to be very low so I'll need to order some snowsuits and snow boots for the boys, a cosy foot muff for the pushchair and possibly some new warm clothes for me and Sam.
1 week before – Researching and planning an itinerary
About a week before we go I'll start researching things to do and plot out a rough itinerary.
I'll usually start by Googling something simple like 'top 10 things to do in xxx' and from that I'll usually stumble upon blog posts and travel journals. I use TripAdvisor to find food recommendations.
Travel Hack Tip: I use GetYourGuide (a site for booking tours and activities) for ideas and inspiration. Sometimes I do book tickets and tours but for most city breaks you can do everything yourself.
'The Warsaw Ultimate City Tour' lists every place they visit on the tour so I'll make a note of these places and visit them myself.
Travel Hack Tip 2: If I'm visiting somewhere with lots to do and I know my itinerary is going to be packed, I'll use Google Maps to plot all the places I want to visit. I find this to be an easy, visual way to see where everything is in relation to each other so I know which activities I'll group together.
Read more: How to REALLY use Google Maps while you travel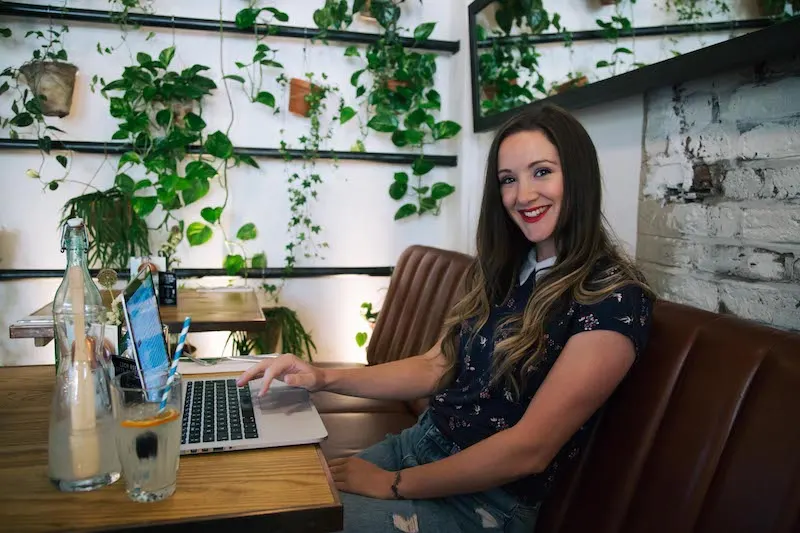 4 days before – Write a packing list
About 4 days before we're due to leave I'll write a packing list. It's usually at this point that I want to start packing and getting organised but I know from past experience that there's no point packing too early or I end up getting everything back out of my suitcase again!
So I write a packing list to make sure I've got everything and it makes me feel more organised.
3 days before – get all the washing done
I sound like such a mum here but with two little boys we have A LOT of washing so I get it all done before I start packing. There's nothing worse than packing for your holiday and realising half the clothes you want to take are sat at the bottom of the laundry basket.
2 days before – Charge gadgets
Around 2 days before going away I'll put my cameras, the iPad and the Kindle on charge and make sure my memory cards are all wiped. I usually charge a few external chargers too to keep our phones topped up during the trip.
1 day before – Pack the suitcase!
I actually love this bit. When we're taking a city break we rarely check in luggage so it becomes a carefully planned game of squishing and stuffing and squeezing. For the things we need before we leave (such as phone chargers, tooth brushes, makeup etc) I actually have spares so I can pack all this stuff without worrying about it on the morning of the flight.
Night before we leave – Last minute prep and little details
The night before we leave I'll figure out how we'll get from the airport to our accommodation. If it's a city break I'll usually take a taxi so I'll Google roughly how much it'll cost. I find that TripAdvisor is the best for this information or you're staying in an Airbnb you can usually ask the host and they can tell you. I do this so we don't get completely ripped off as I'll know roughly how much the fare should be.
I'll always write the address of our accommodation on a piece of paper in the local language so if we get lost I can hand it to a taxi driver or a local and see if they can help. If we're staying in an Airbnb then I'll use Google Maps to see what it looks like from the outside so we know what to look out for.
I'll then pack my hand luggage and lay out the boy's travel outfits for the morning.
I'll then make a little snack bag with snacks and drinks for the boys during the journey.
I'll then search through Instagram for final bits of inspiration and to see nice travel photos or good photography locations I might want to visit. As a travel blogger, one of my main priorities during trips away is to get nice photos and I always find Instagram to be the best place to get this inspiration!
Travel Hack Tip: I'll always leave the passports, tickets, my purse and airport parking confirmation out of my hand luggage and I'll pack this in the morning. I always panic I haven't got these things so even if I do pack them I end up rummaging back through my luggage trying to find it!
Do you have a holiday planning and booking routine?
Pin this for later ->
[one_half]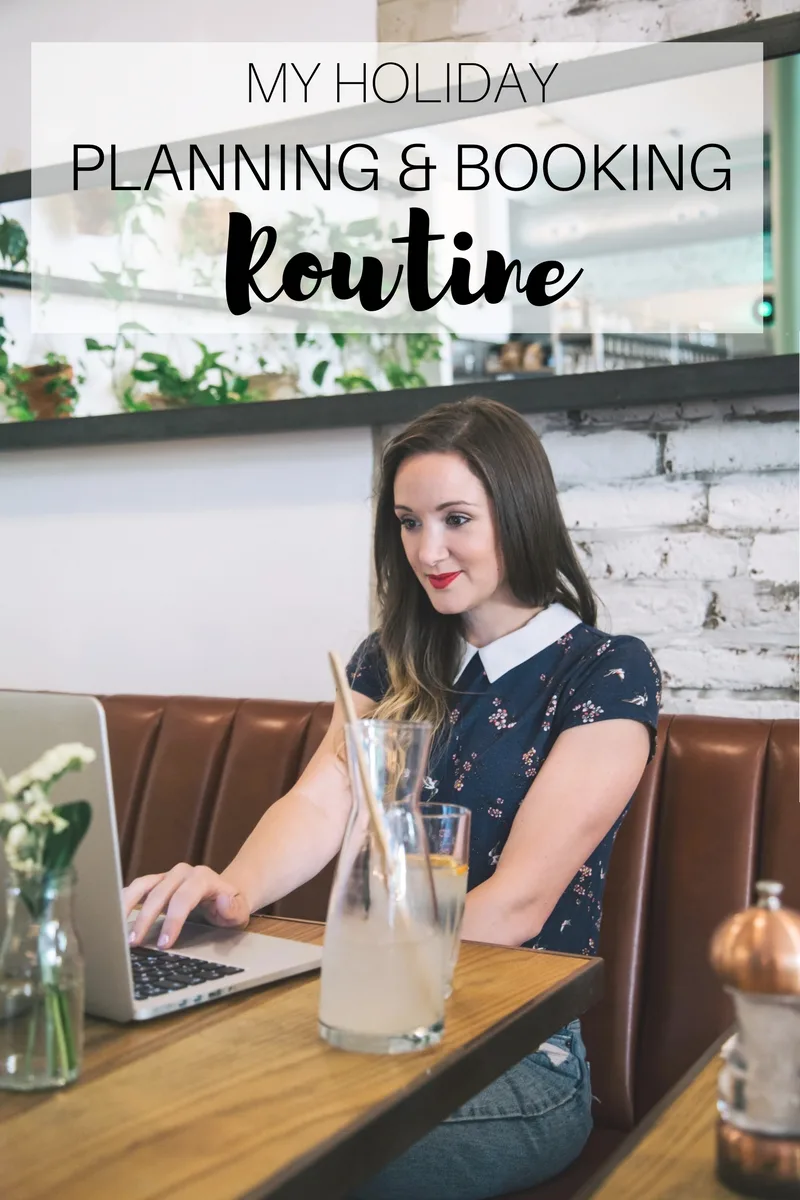 [/one_half]