Ahhh Wales, a country of rolling hills and fresh streams, forests and mountains and lakes and outdoor adventures. And rain. Yes, don't forget the rain and the general unpredictability of Welsh weather.
I grew up in North Wales and now live on the English/Welsh border so I feel like I'm pretty well adapted to these unusual weather patterns we have.
You can honestly drive to the coast to a town like Abersoch and feel like you're in Spain with sunshine and 30c temperatures. Then drive to another little town down the road and it's freezing cold and there's a torrential downpour like a scene from Noah (great film by the way).
Last weekend I took a trip to mid-Wales to stay in a tree house in Powys.
Autumn is a difficult season to pack for at the best of times because you can end up with glorious sunshine and soaring temperatures. But, let's be honest, you're much more likely to have a weekend of drizzle and chilly winds.
As usual, the trick is lots of layers and simple styles.
I'm a firm believer that if you have a decent pair of warm shoes and a cozy, waterproof jacket then you can pretty much wear anything underneath.
If there are any guys wondering what to pack for a weekend in Wales, you'll be good with jeans, boots, a wooly hat and the thickest, warmest, snugliest wooly jumper you can possibly find.
Here's what I recommend packing for a weekend in Wales…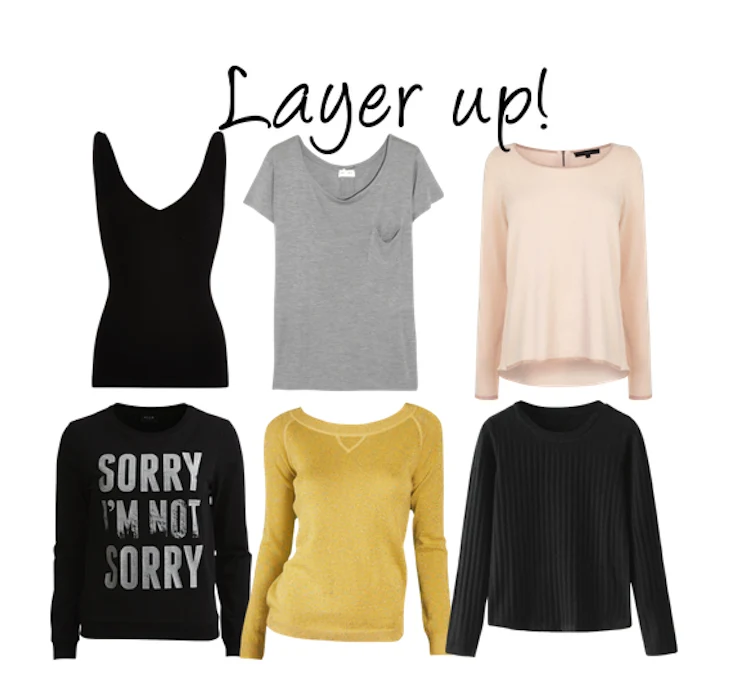 Start with lots and lots of layers…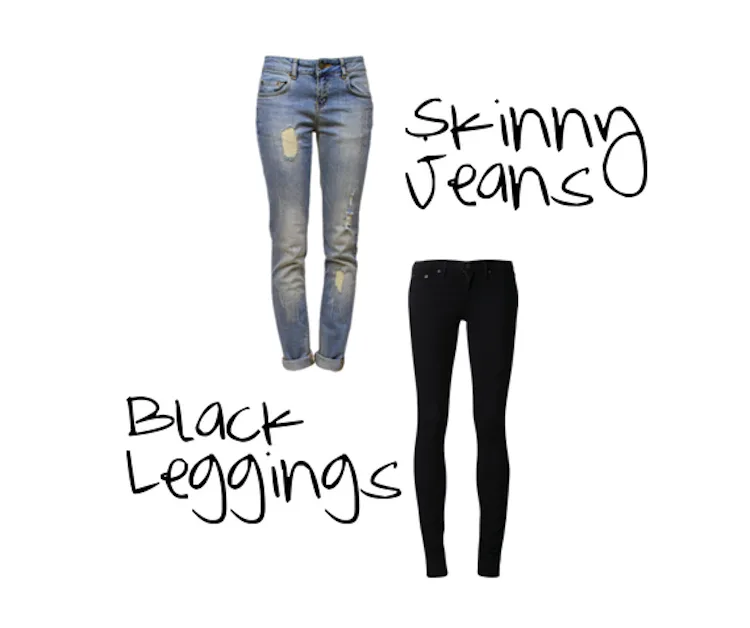 Keep your luggage light with easy to pack leggings and wear your skinny jeans to travel. River Island have the best leggings because they come in different lengths and last for ages.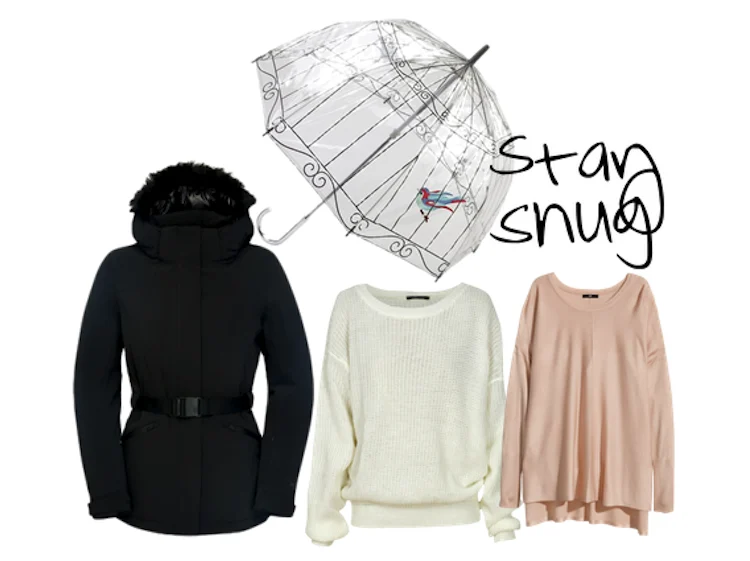 A cozy jacket and jumpers are essential. Don't scrimp on a waterproof jacket, it's worth buying a decent one and it will last you for years. There's nothing worse than being cold and wet while you're out and about.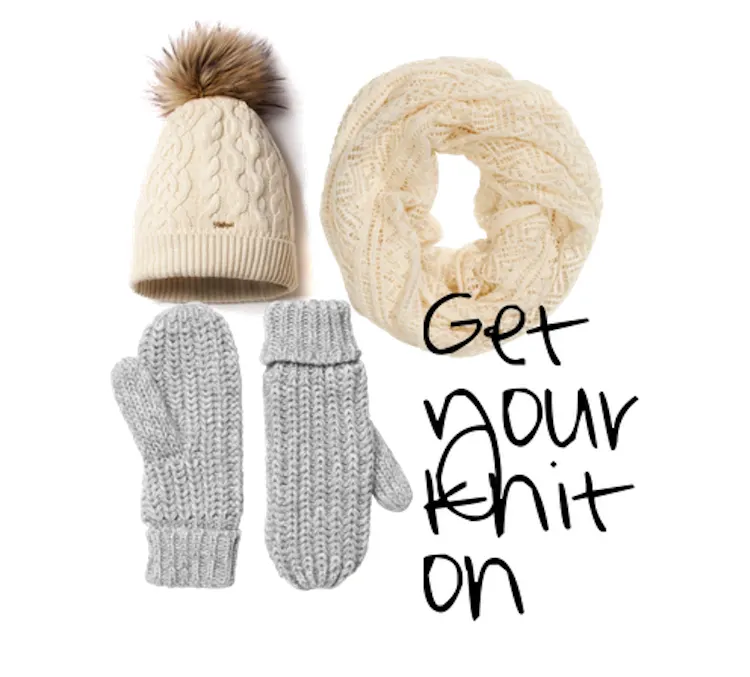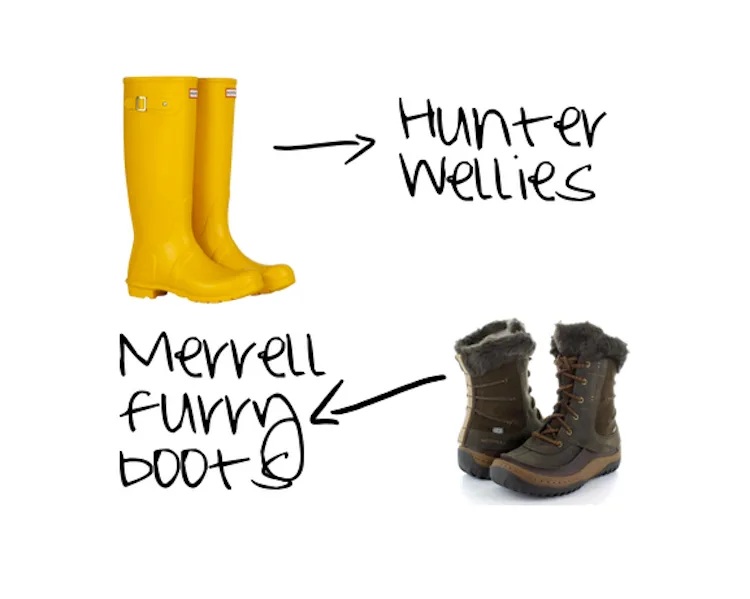 Warm and waterproof boots are also essentials. I love my yellow Hunter wellies and cozy Merrell boots. (If you can squeeze into a kids size they're half the price. I'm a UK size 5.5 but the 5 fit me perfectly).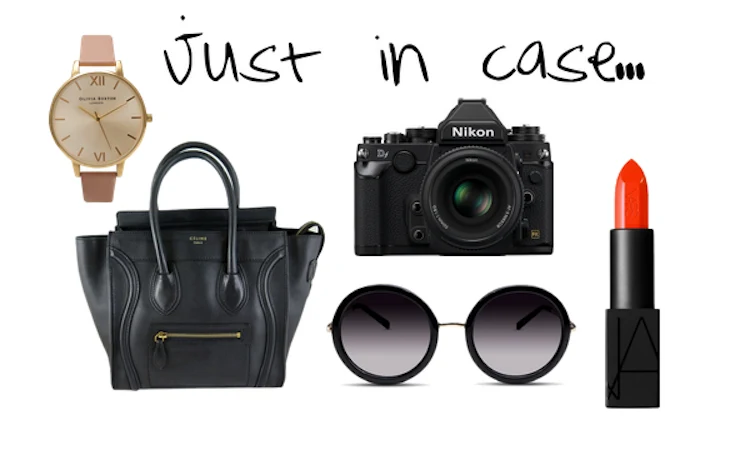 And if the sun decides to shine or you find a cool bar or restaurant, you can dress up your 'sensible outfits' with some accessories.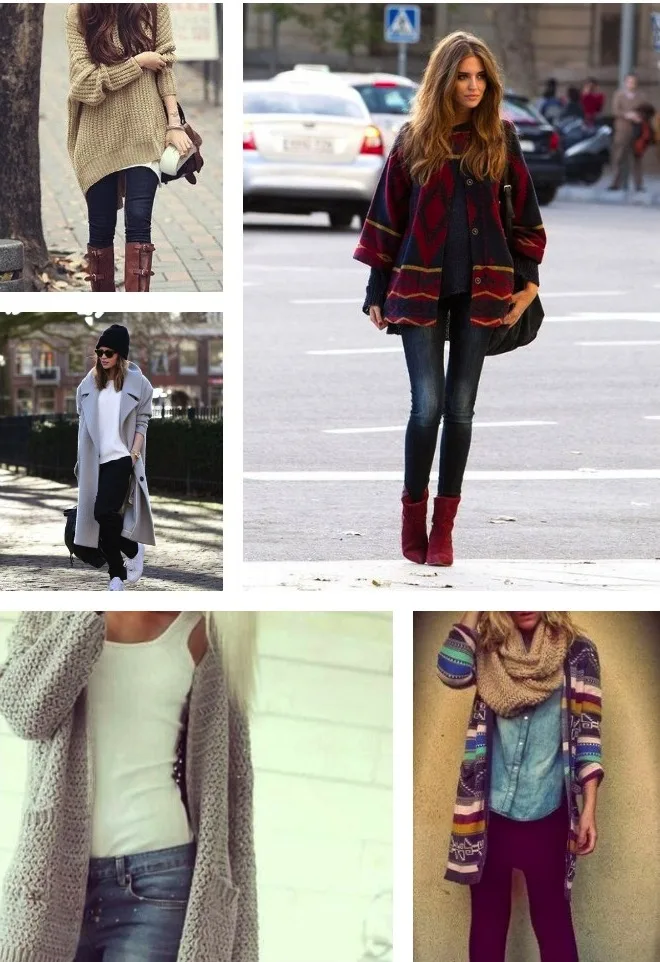 Winter style inspiration.