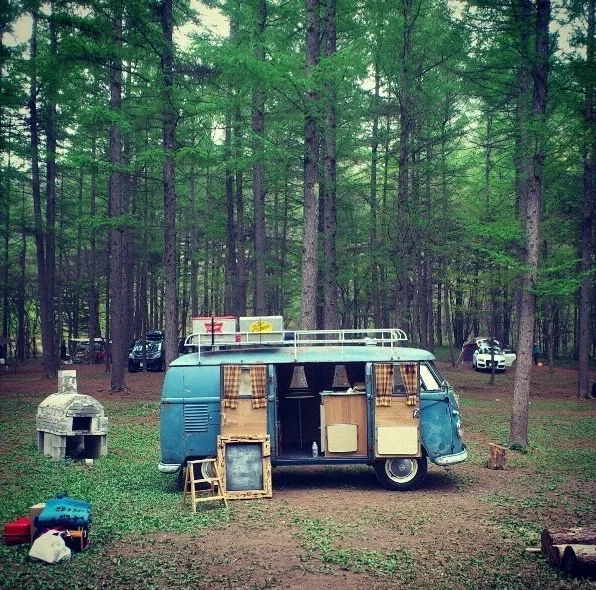 My dream road trip vehicle
Summer is officially here and that can only mean one thing…it's road trip season!
As much as I love planes and trains, you can't beat the feeling of whizzing through the countryside in your own car. You have to have the windows down, the wind in your hair, you favourite tunes on the radio and a car packed full of your favourite people to complete the experience.
It's time to stock up on sugary snacks and for ridiculously loud sessions of Car Karaoke. It's time to take 'short-cuts' that turn out to be 'scenic routes', to get into arguments over who is reading the map, to get completely lost but then find that you're found in somewhere much more interesting then you'd even planned to be.
It's time to drive to the coast just to watch the sunset. It's time for country pub lunches, BBQ dinners, roasting marshmallows over a camp fire and for lying on the roof of your car and watching the stars.
Yes, I do love summer and I do love road trips.
So today I wanted to tell you about a cool competition from Enterprise where you could win a road trip of your choice. They're giving 2 people the chance to win a £1,000 road trip. All you need to do is tell them what your road trip essentials are. Just take a picture of your road trip essentials and share it on Twitter or Instagram using the hashtag #OpenRoadEssentials. Find out more about the competition here.
Here are mine my #OpenRoadEssentials.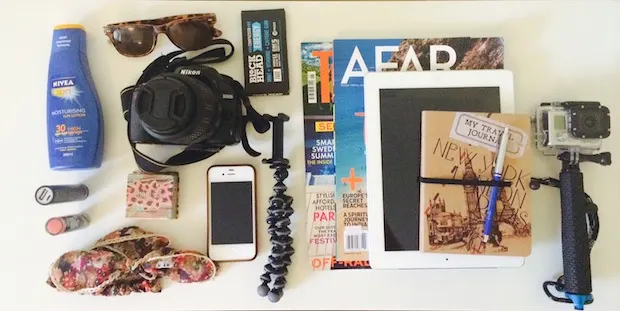 Suncream – Because you have to have your windows down and dangle your arm out the window
A USB charger for phone and camera
Pink lippy – Pink to make the boys wink 😉
A head scarf – To tame the crazy windswept hair
Sunnies
DSLR – To capture all those amazing memories
Benefit Coralista blush – Perfect for highlighting a summer glow
iPhone – For Instagram snaps and tunes
Blockhead gum – This gum comes with caffeine so it's like a RedBull and a breath mint in one
Joby Pod tripod for a phone – This is great for making out the window videos
Travel Magazines – Great to flick through when you find the perfect beach for a break
iPad – Needed for maps and travel guides
Travel journal – To jot down those amazing moments
GoPro – In case you get to the sea and can't resist jumping in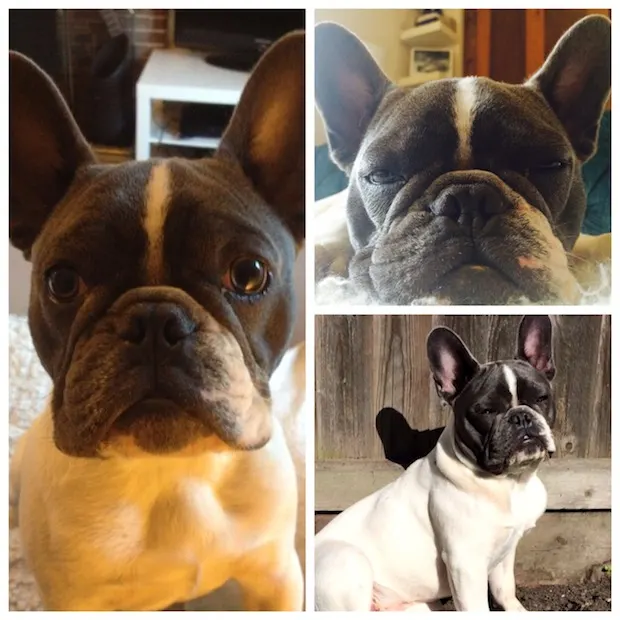 And, of course, I couldn't go on a road trip without this little guy!