If you do a Google image search for Slovenia then the first thing to pop up will undoubtedly be Lake Bled.
Lake Bled is one of the most popular places to visit in Slovenia and is arguably one of the most beautiful spots in the whole country. And in a country this breathtakingly beautiful, that really is saying a lot!
I took another tour with Roundabout Travel but today was the Alpine Fairytale tour. Even the name sounds magical, doesn't it?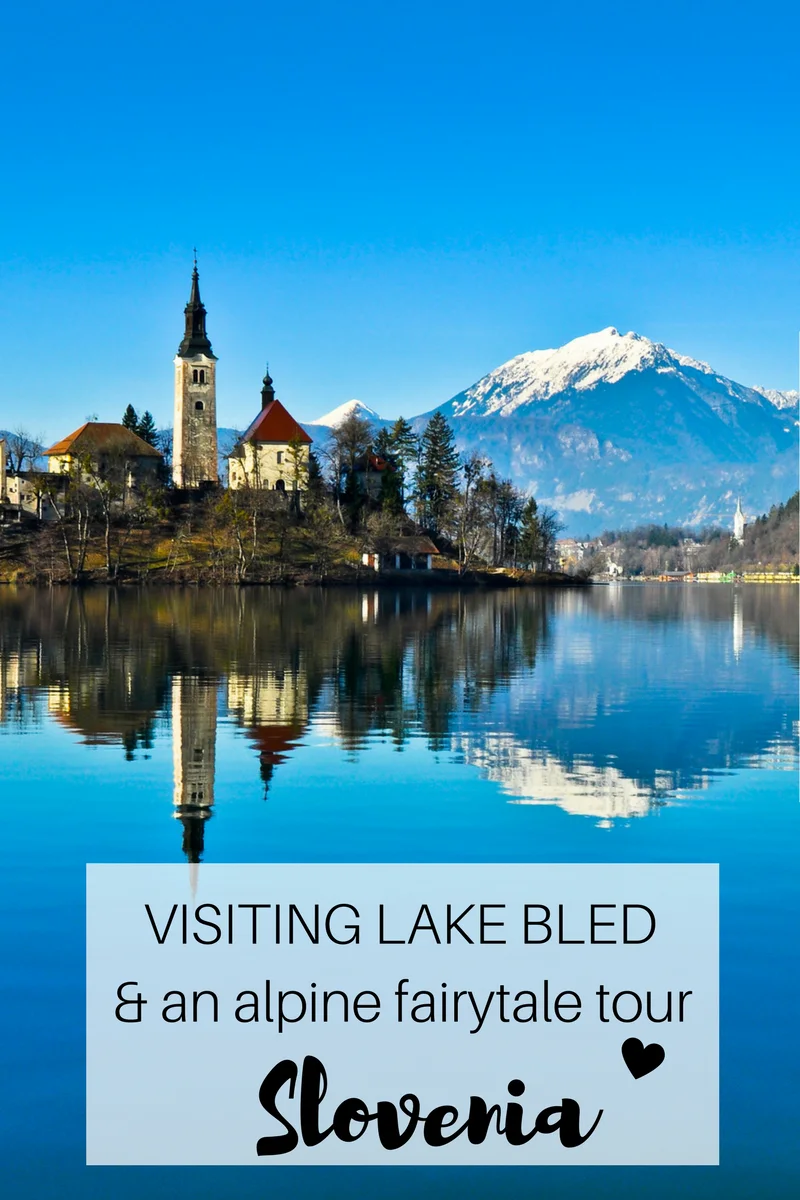 The tour began by visiting a beautiful village followed by the grand castle overlooking Lake Bled. We had lunch and then visited Bohinj, the largest glacial lake located in the Triglav National Park. Finally, we headed back to Lake Bled for a closer look. We had the option to take a boat trip to the island in the centre of Lake Bled but due to some unfortunate rain we opted for the warmth of a bar where we drank coffee and ate cream cakes.
Skofja Loka
Our first stop was the charming little town of Skofja Loka. It's one of the oldest towns in Slovenia and is so impossibly pretty it looks like it's the set for a TV show.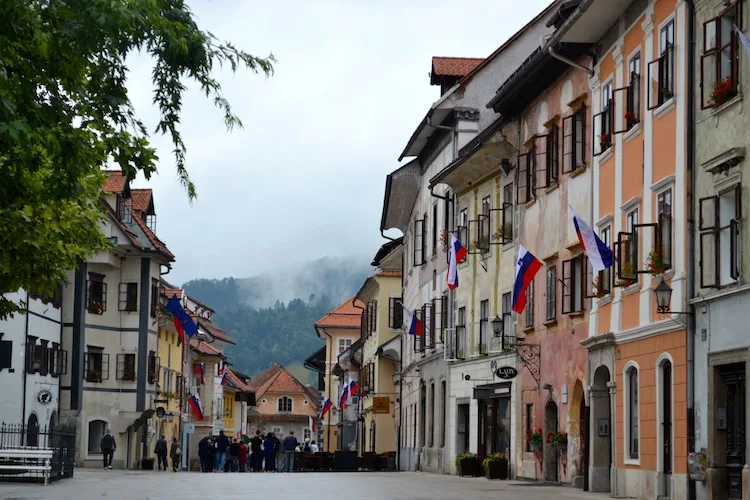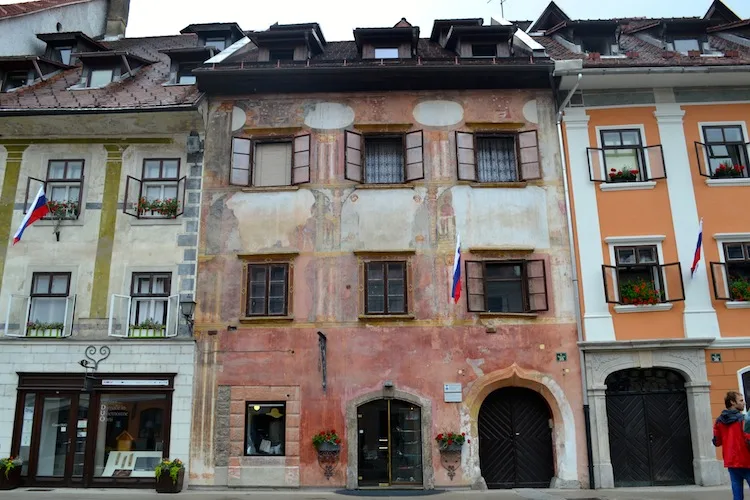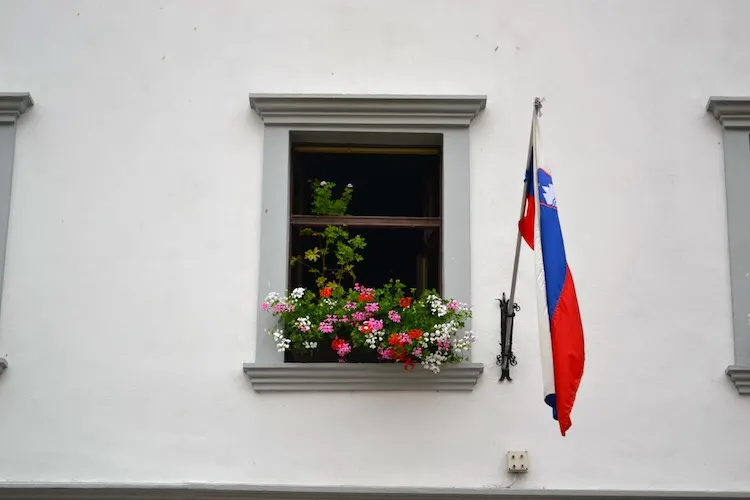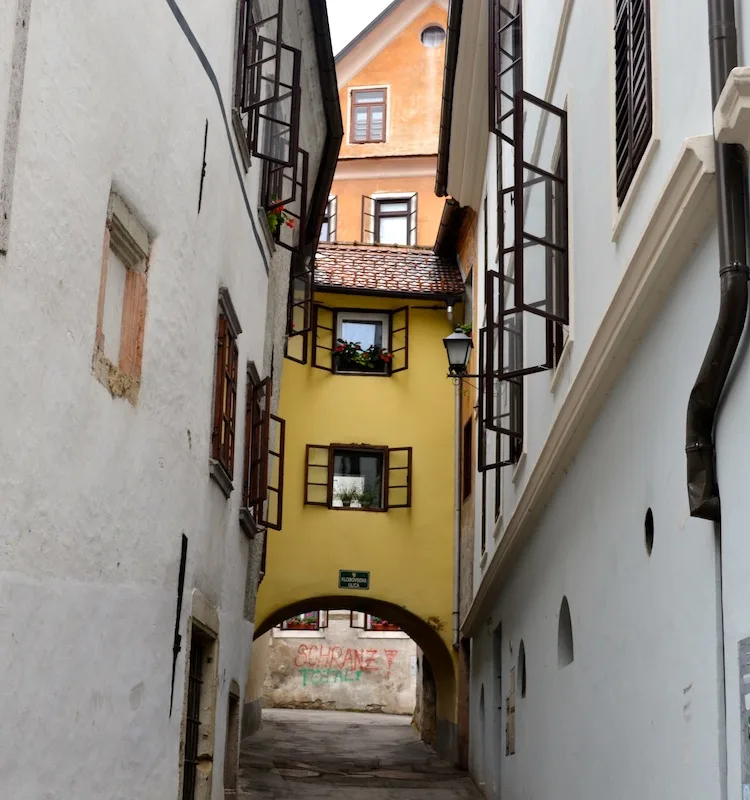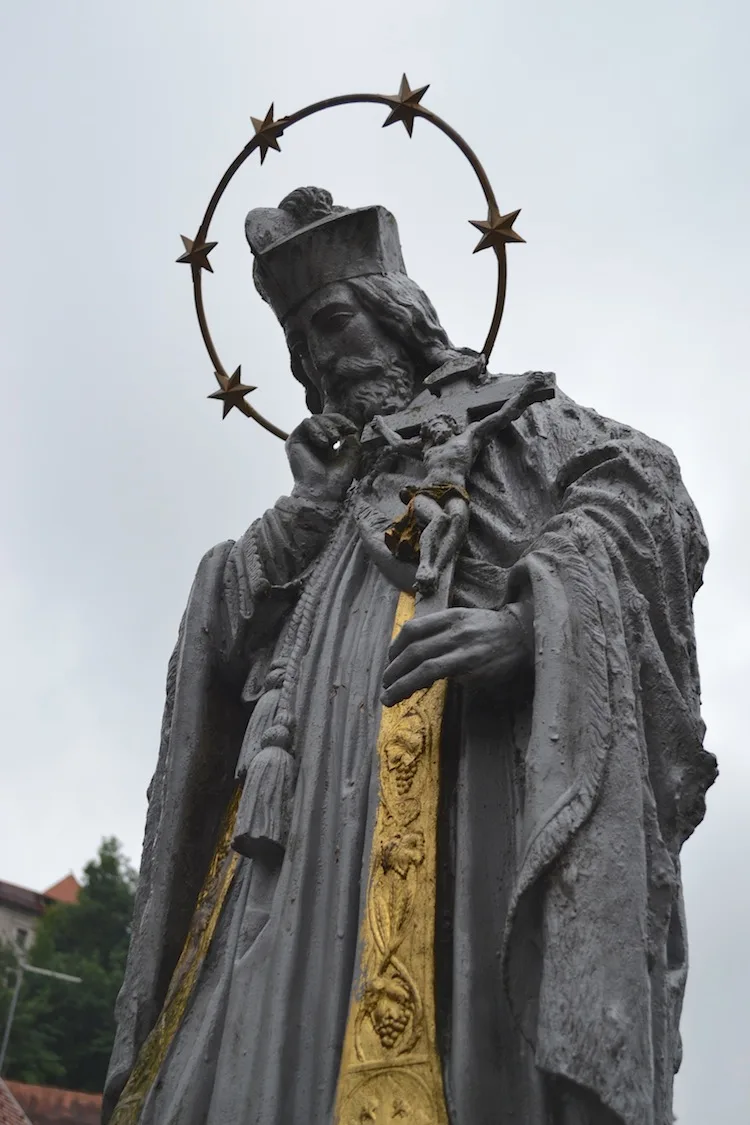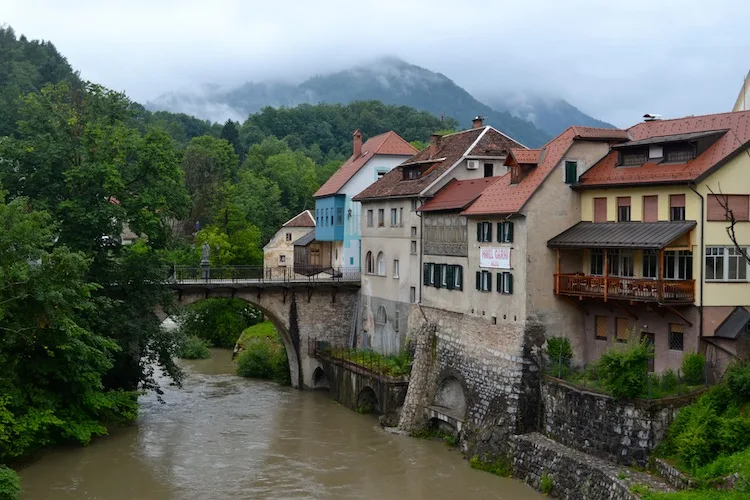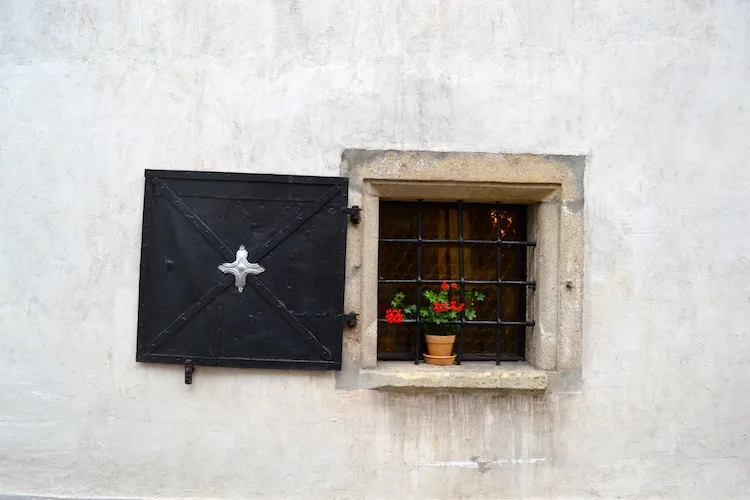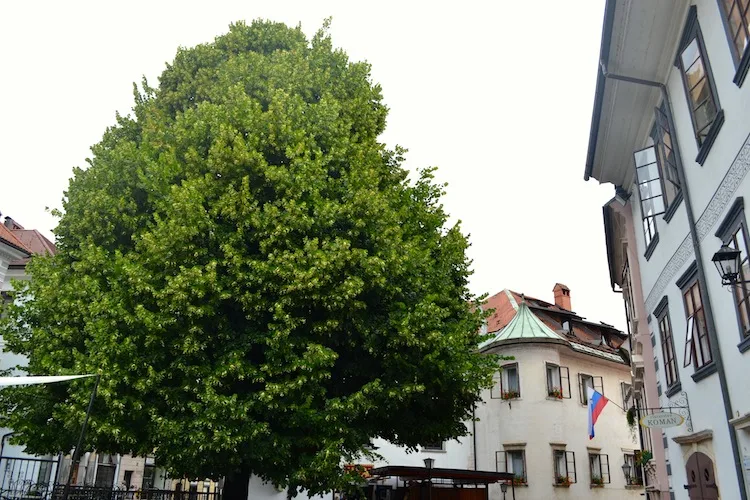 The Linden Tree, or Lime Tree, is the national tree of Slovenia. It's a symbol of friendship, love and loyalty and traditional meetings were always held in the shade of a Linden Tree.
Bled Castle
The next stop was Bled Castle, a medieval castle overlooking the beautiful lake.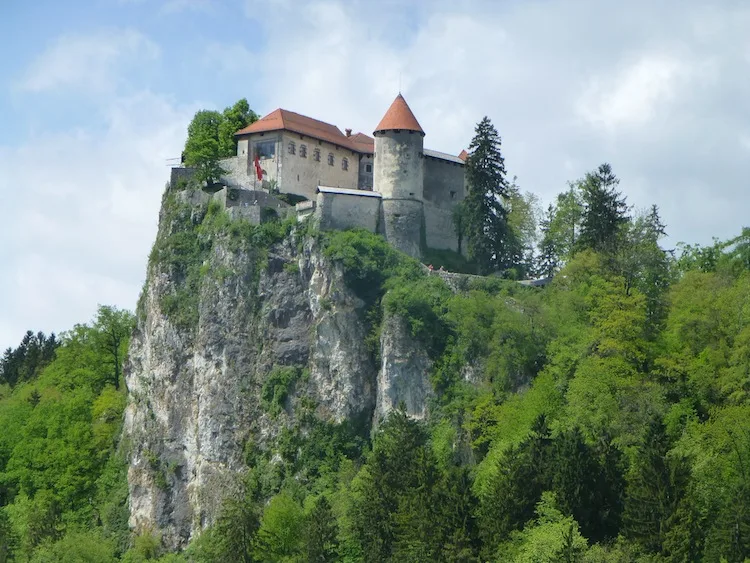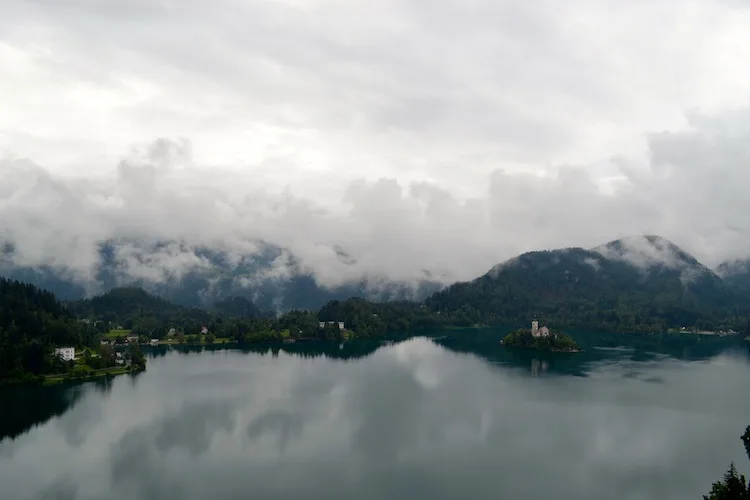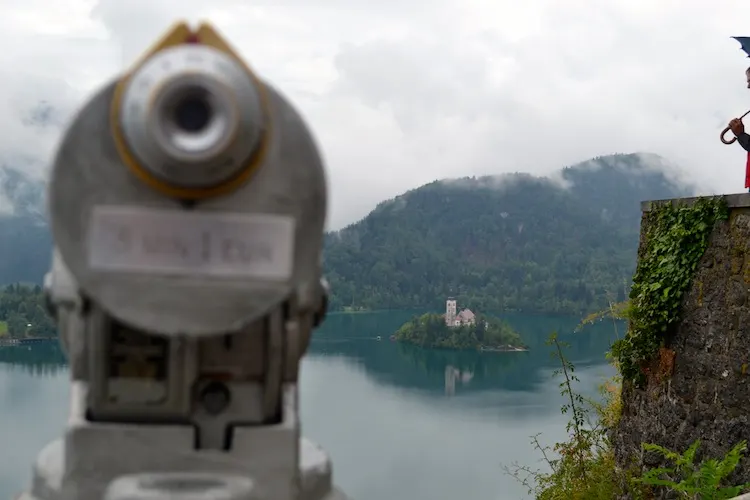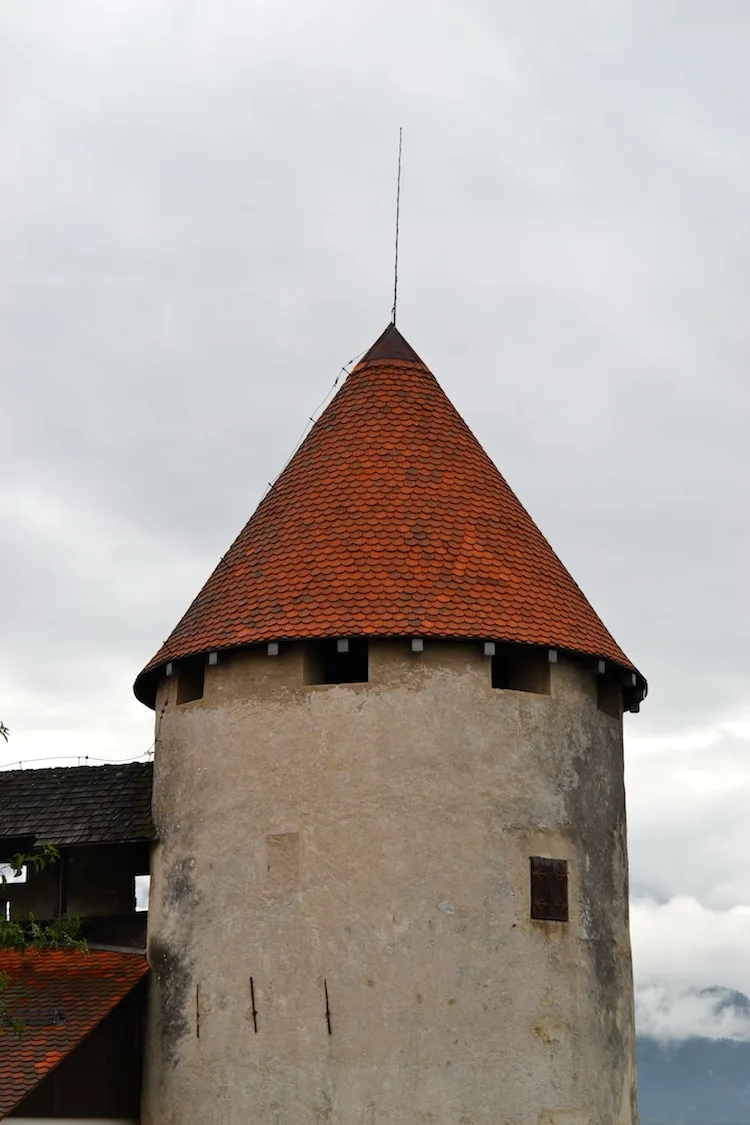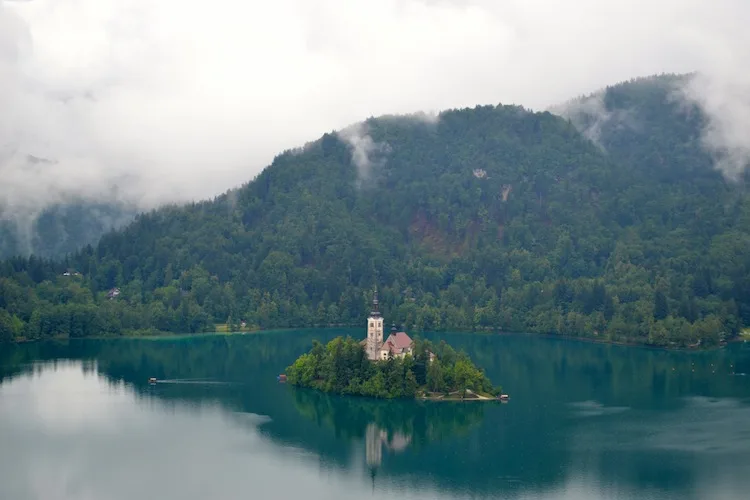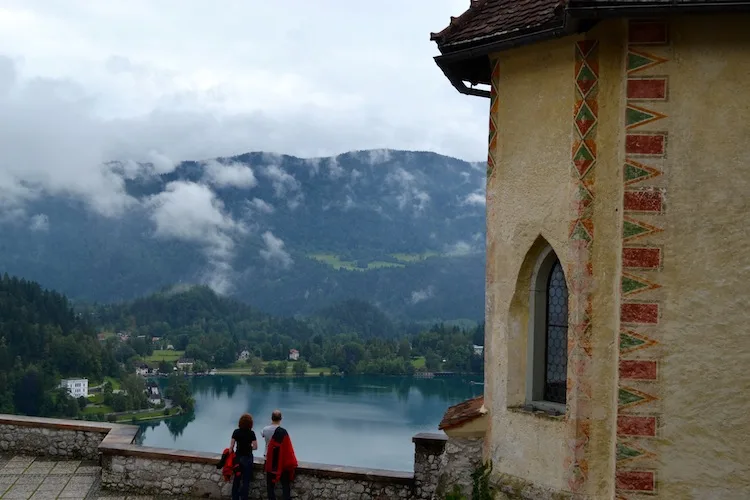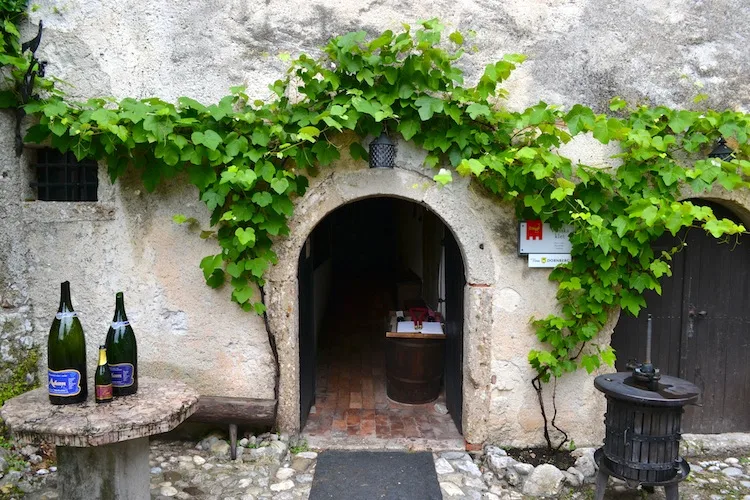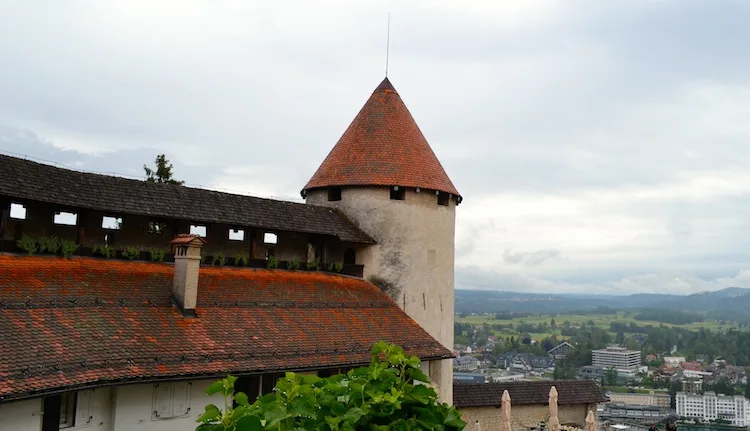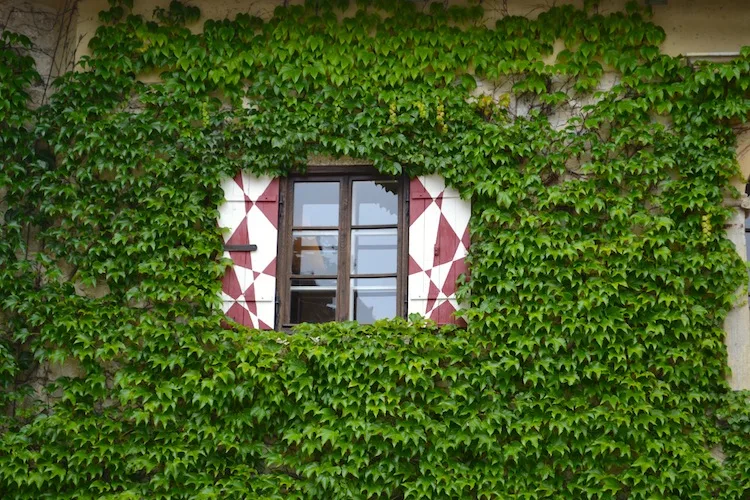 Gostiina Murka
We ate lunch at Gostilna Murka, a traditional inn close to Lake Bled, serving incredible food. Our greedy group were keen to try everything on the menu so we ordered a dish each and shared the food between us.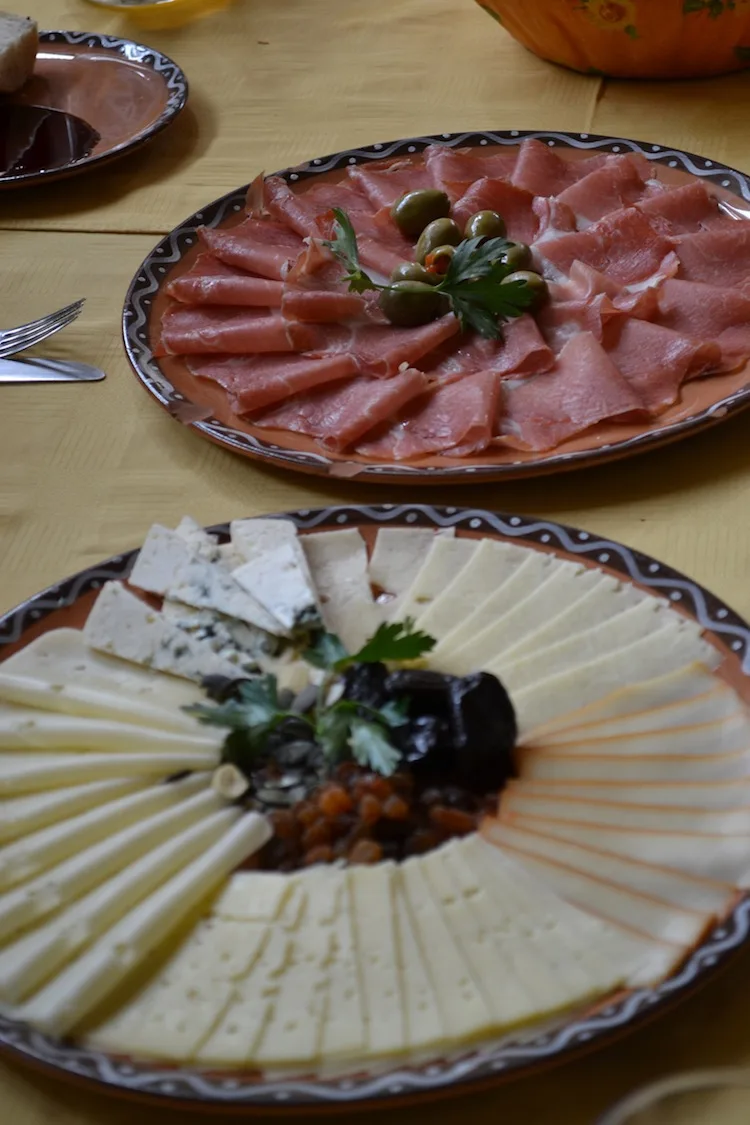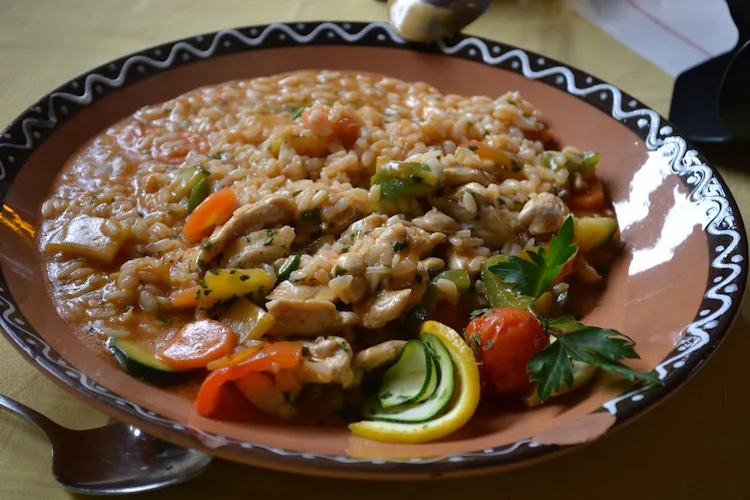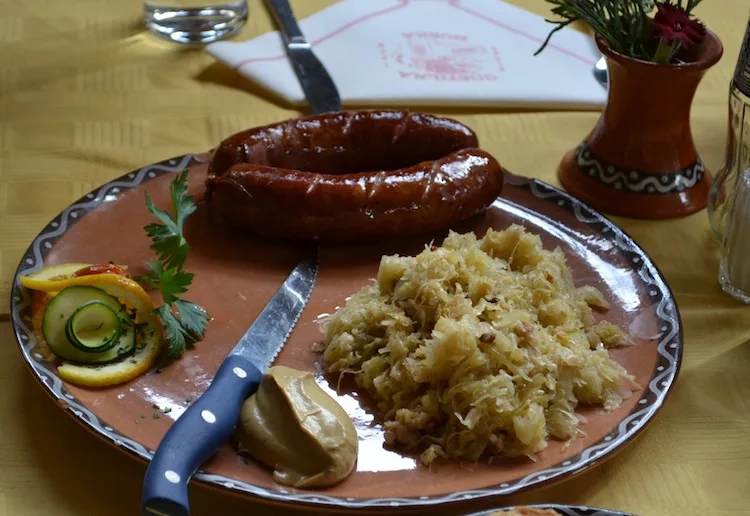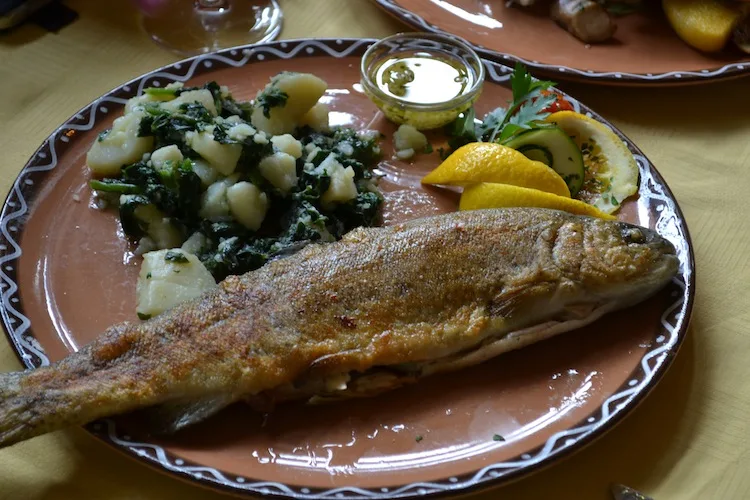 One more stop at Lake Bled
Of course, we'd come all this way to see Lake Bled so we stopped off one more time for closer look. This also gave us the perfect opportunity to try a Bled Cream Cake, a cake that has become a national delicacy. Everyone on Twitter had been telling me how incredible these cakes are so I was desperate to try one. They're similar to a vanilla slice only much lighter and creamier and generally more delicious.
This was another perfect end to another perfect day in Slovenia.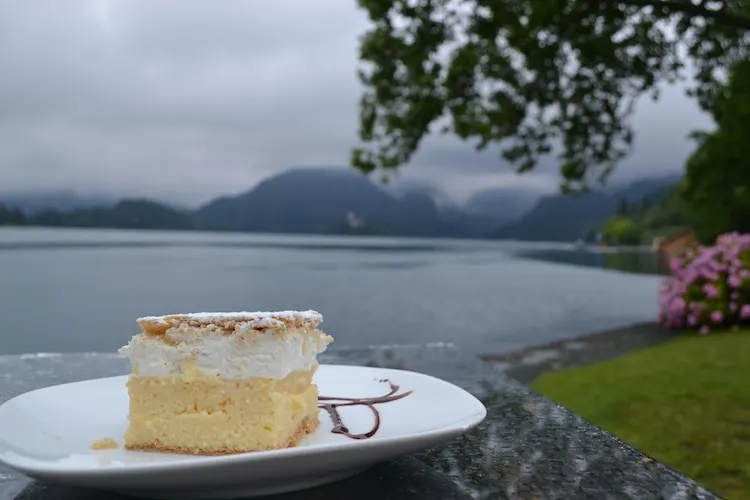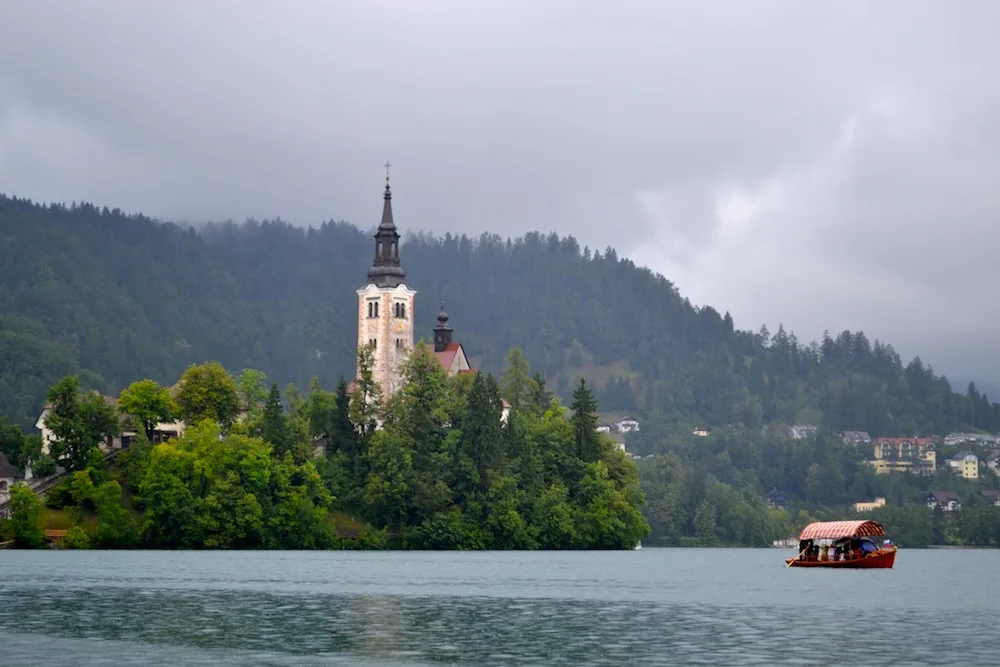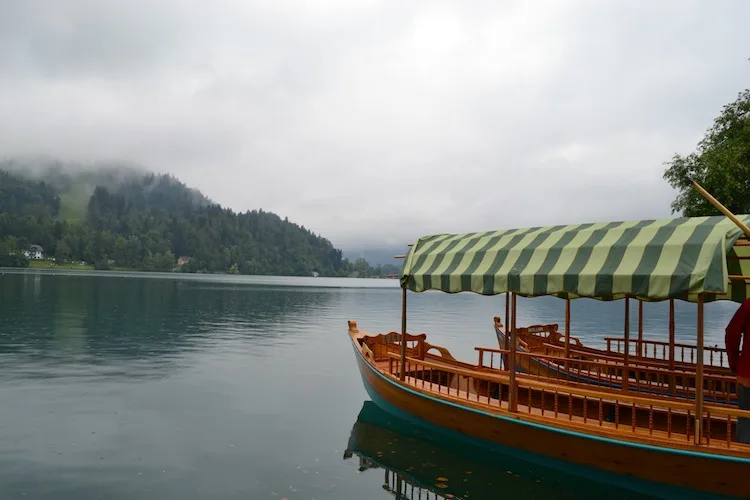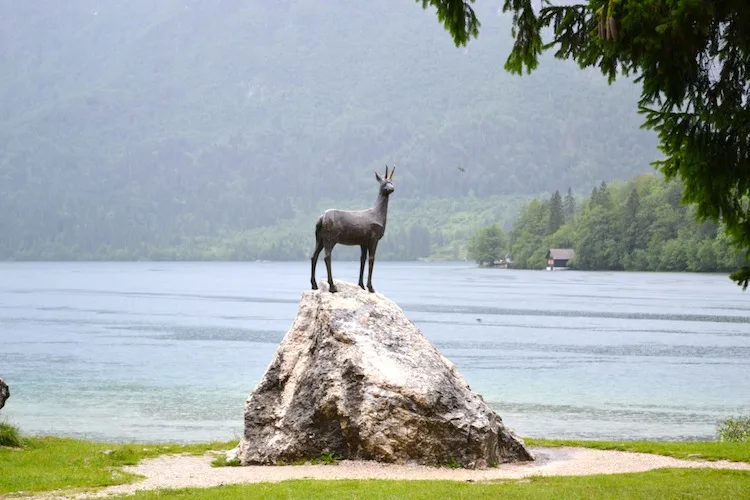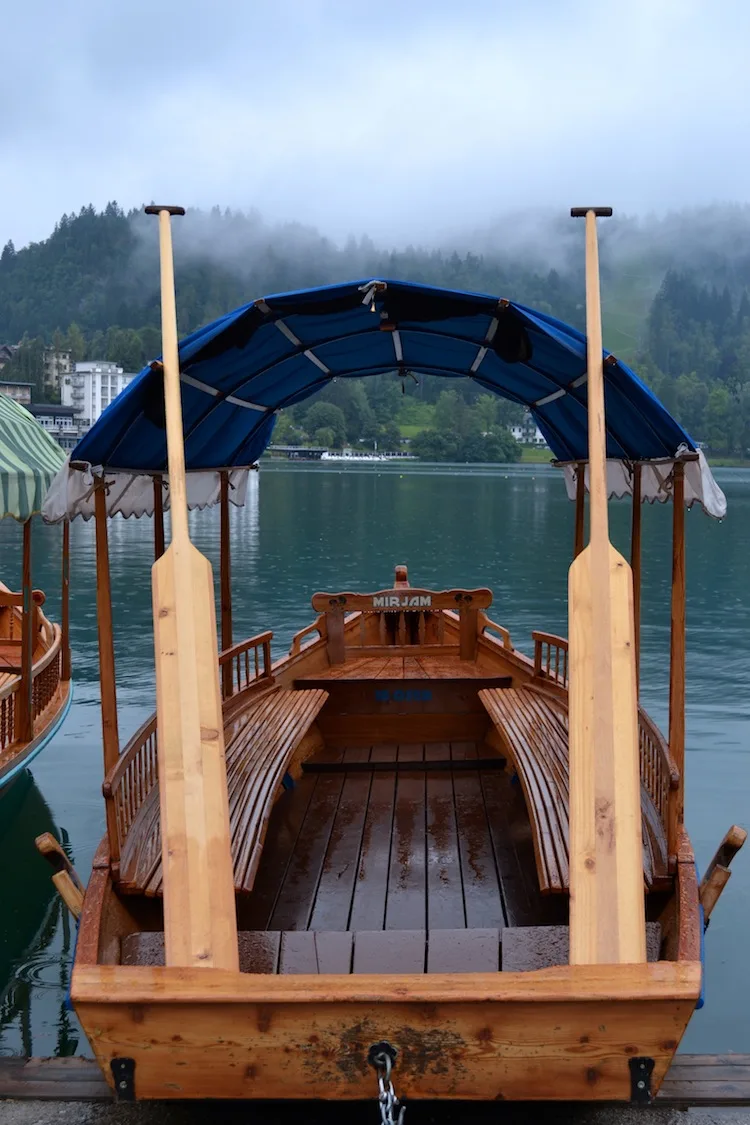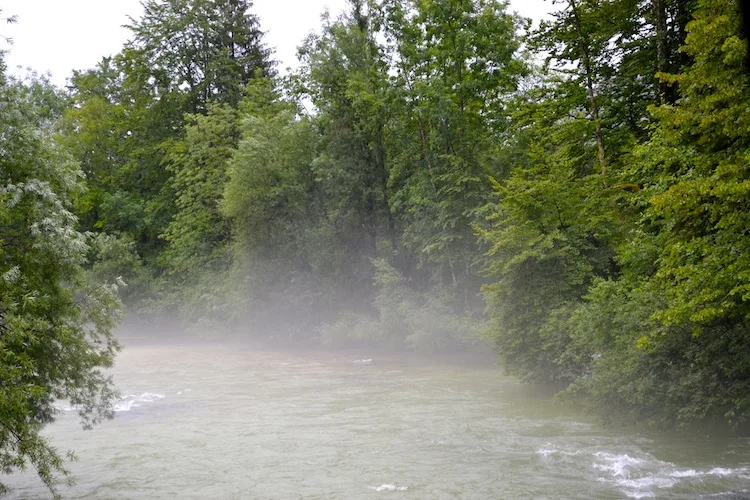 Roundabout Travel Tour Review
This was another excellent tour with Roundabout Travel and again, I really can't fault them. (You can read about yesterday's tour to the Karst and Coast here.)
They were professional, knowledgeable and fun and were happy to be flexible with the itinerary. Our group was slightly bigger this time with 8 passengers so was still pretty small and intimate.
If you're short on time then I would recommend taking the half day tour. I really enjoyed visiting the surrounding villages but it was really just padding for Lake Bled as this is the main attraction.
I travelled to Ljubljana with Visit Ljubljana and a travel blogger collective, The Travel Mob.