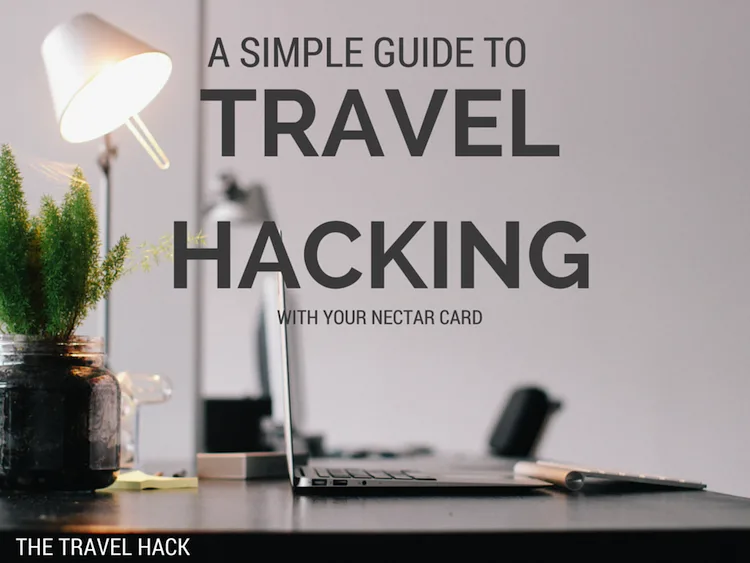 We all know that travel hacking in the US is big business and many travel hacking experts are reaping the rewards. They're spending money wisely, using the right credit cards or loyalty cards in all the right places and benefiting from discounted travel and free upgrades.
But travel hacking in the UK doesn't seem to be as simple. And if you're anything like me, you're completely confused by it all.
I've read so many guides to travel hacking, such as this Beginner's Guide by The Points Guy, and my mind becomes a jumble of interest rates and balance transfers. Travel hacking is complicated! But then you get the other end of the travel hacking guides like these 30 Must-Know Travel Hacks with completely obvious, unachievable or totally unhelpful tips. How is keeping your batteries in the fridge really going to help you travel more!?
My other problem with serious travel hacking guides is that they presume you spend a lot of money. I'm an average 27 year old with low expenses and I can easily get by each month without spending much money, so I don't benefit from the rewards of certain credit cards.
I'm also a little worried about signing up to multiple credit cards and, in all honesty, I don't want to spend my evenings researching the credit cards with the best interest rates and spending my time applying online. This probably sounds lazy but surely I'm not alone!?
So today I wanted to tell you about a really simple way of travel hacking.
You don't need to start spending x-amount a month, you don't need to sign up to credit cards with scary interest rates and you won't have a million different cards for a million different stores.
This is travel hacking with your Nectar Card. It's like travel hacking for beginners.
If you live in the UK you probably will have come across the Nectar Card before.
It's a point collection card well known for being connected to Sainsbury's, eBay and Homebase. I find most places that take the Nectar Card will ask if you have one when you come to pay so make sure you always have it in your purse or wallet. You can also collect points online with over 500 brands and, thankfully, they're everyday brands you'll actually use. Shops like Argos, ASOS, BT, Currys and PC World, Domino's, Homebase, Just Eat, Lastminute, River Island, Sky, Topshop. The list goes on and on but they really are your usual online shops.
Collecting Points with your Nectar Card
Different brands give you a different number of points for every pound you spend but it's mostly 2 points for every £1. There are also special offers where you'll get extra points with certain shops over a certain period. It's worth checking before shopping online to see if there's anything you can make use of.
Here are some ways I collect points with my Nectar card. I get all of my fuel at Sainsbury's and I catch a Virgin train to London for £80 at least once a week so my points are adding up without me spending any extra money.
| | |
| --- | --- |
| Sainsbury's petrol stations | 1 point for every litre of fuel |
| Virgin Trains | 2 points for every £1 |
| Topshop | 2 points for every £1 |
| Sainsbury's | 2 points for every £1 |
| Toys R Us and Babies R Us | 2 points for every £1 |
Top Tip #1: The main tip I can give when collecting points is to not be tempted to buy things you don't need purely to collect points.
Top Tip #2: Make sure you have as many people as possible using the one Nectar Card. You can get a couple of cards per account to help see bigger results.
Admittedly, I'm not collecting hundreds of thousands of points but over a year I have enough points to buy me a flight or at least cover a large chunk of a holiday. And, most importantly, that's without adapting my spending habits at all.
Spending your Nectar Card points on travel
And now for the fun part!
easyJet flights are the best place to spend your Nectar Card points. Every 500 points is worth £2.50 off your booking, and you can top up the rest with a credit or debit card.
I'm about to reach the 10,000 points mark so I've been looking at a few ways I'd like to spend my points.
It's time for the cheap flights game. Please tell me I'm not the only one who procrastinates by looking at flights!
Do you have any tips for travel hacking in the UK?
This post was brought to you in partnership with Nectar. As you can see, I am a Nectar Card user and would never endorse a brand I don't personally use.