This post is sponsored by Make Holidays Greener and I'm here today to tell you about their competition to win a GoPro Hero 5 and share some of my top tips on using a GoPro to get awesome travel photos.
To enter the competition to win a GoPro, head over to the Make Holidays Greener site and make a pledge. They're asking people to make a promise to make a small change to your travel habits that will…you guessed it…make holidays greener, more environmentally friendly, more sustainable and kinder to the communities who are welcoming tourists. Once you've made your pledge, you'll be entered into the competition to win a GoPro!
Today I'm sharing my top GoPro tips to get great travel photos with your GoPro. These are all simple and achievable tips and you definitely don't need to be a photography pro to get awesome GoPro shots during your next holiday!
I've added in some bonus tips on being a more responsible travel photographer, for example getting permission to take pictures of people going about their everyday lives and from parents of children in the local community. Then there's capturing amazing landscape pictures while taking care of the environment.
If you're anything like me, you will have scrolled through your Instagram feed and seen so many incredible travel photos taken on a GoPro. It looks so simple and easy to capture these beautiful memories with such a tiny camera – so you save up a buy one – only to realise it's not so simple at all!
I remember the first few (hundred!) photos I took with my GoPro were awful. I'd chop out people's heads, they'd be blurry, too dark or there'd be water droplets on the camera. It didn't feel natural to use a GoPro after so long using a DSLR and meticulously setting up a shot using the viewfinder. I'd been expecting to pick up the camera and instantly get photo perfection like the pro Instagrammers were but it definitely wasn't that easy.
I'm still not a Pro Instagrammer. I'm a normal mum with a serious case of wanderlust and, if I say so myself, I've managed to get a few nice travel photos using my GoPro. You definitely don't need to be a pro but you do need to know a few simple GoPro Hacks. Here goes, my top tips to take awesome travel photos on a GoPro.
1. Use the time-lapse function
My favourite way to get yourself in the shot with a GoPro is to use the time-lapse function. Set your GoPro to take a photo every second and leave it taking photos for as long as you'd like. You're then free to do whatever you were doing or frolic in front of the camera and have some fun. You'll end up with hundreds of photos but there'll be one good one in there somewhere!
2. Shoot in bright daylight
GoPros are good for lots of things but one thing they're not good for is low light. They are shockingly bad in the dark. So my main advice is to stick to daytime photography for the best results and be aware that early evening photos won't be great unless you have some artificial lighting.
3.
Get some accessories
A GoPro without accessories is like a car without wheels. Yes, it's a car but you're not going to get very far. Holding a GoPro in your hands like you would a normal camera completely defeats the object of using a GoPro. GoPros are designed to get up high or down low and capture incredible moments – without forcing you to stop the moment to take a photo.
I've been chatting to Mollie Bylett (the ultimate GoPro Girl in my eyes!) and her favourite accessory is the 3-way tripod which can be used like a regular tripod or a selfie stick. It's great for getting those over the shoulder shots and a simple tripod is often the best accessory – especially to get yourself in the shot.
You can check out more of Mollie's GoPro tips here.
4. Use the app
The GoPro app is really good and my favourite feature is the ability to pull a still image from video footage. It's best to film in 4k if you plan to do this for the best quality image and I've found the app is the simplest way to do this. This means you can film a moment rather than take photos so you're less likely to miss anything and more likely to actually enjoy it.
Note: The quality isn't as good as if you'd taken a photo but it is still great to capture a moment you might have missed.
A snapshot from a video captured using the GoPro Karma Drone
5. Use it wet or dry – not in-between!
GoPros are great underwater. They're also great above water. But if you're trying to use it when it's damp then forget about it. I've tried to use mine on the surface of the water a few times but it never works because you have drips running down the lens and because you're already wet you have no way of drying it.
6. How to shoot vertical for portraits or IGTV
If you've embraced the new section to Instagram, IGTV, or you'd like to use your GoPro to take portrait videos then you'll be interested in shooting vertically. Whoa, you don't use GoPros vertically, right!?
Thankfully, Laura from Twins That Travel, knows how to do this and shares the settings for perfect vertical GoPro images:
GoPro Settings for portraits
2.7k, 4:3, 30fps (60 fps for slow motion)
7. Use a red filter for underwater photography
Did you know you can get filters for your GoPro? I didn't know this until recently and I saw what a difference a red filter can do for underwater photography! It's amazing. It really makes the underwater colours pop and makes it much clearer and brighter. When you see those incredible underwater photos and think, 'Why don't mine look like this?' This is why!
8. Embrace the outtakes
Some of my favourite GoPro photos have been the ones that weren't exactly perfect. Have a look through the outtakes and save the ones that capture a moment in a way that a 'perfectly set up' photo never could. These are the photos you'll laugh at in years to come so don't delete them!
9. Watch all the YouTube tutorials
YouTube is the best place to go for tutorials on how to get the most out of your GoPro. Almost every GoPro photographer I know has got most of their ideas and inspiration from a combination of YouTube and hanging out with other photographers. If you don't have other photographers to hand then YouTube is your best bet.
10. Get inspiration from Instagram
I see lots of GoPro tips articles saying, 'Be original, don't just copy what everyone else is doing!' And yes, if you're a professional Instagrammer I agree, go and try something new. But unless you're a professional, copy exactly what other people do on Instagram! Take a look at the #GoProGirl hashtag or look to GoPro and GoProUK for ideas. Taking inspiration from others is a great way to learn how to use your camera and capture great shots until you're confident and comfortable enough to start working on your own style.
Bonus travel photography tips
My bonus photography tips apply to any camera you're using and they're as much about the destination environments and the communities we're visiting as they are about getting the perfect photo for the gram.
Now, I get it. Everyone wants to take the perfect selfie on holiday and I'm sure you've heard about people going to extremes to get the 'ultimate' shot. People putting themselves and others in danger, being disrespectful to the local people or other travellers around them or not considering the impact they might be having on the environment.
The Make Holidays Greener campaign encourages us all to take positive social and environmental actions whilst on holiday. So here are a couple of things to keep in mind when taking your travel photos.
Respect others, especially children
As a mum of two, this is a biggy for me because I see a lot of people taking photos of children while they travel without asking permission from their parents. If someone took a photo of my children without asking I'd be furious so respect other parents and either ask or avoid pointing your camera at children.
Also be respectful when visiting religious sites and look out for signs that state you're not allowed to take photos. I see so many people ignoring these signs and it's so disrespectful. The same applies when you're out and about and in busy places such as markets.
Don't put yourself in danger for the perfect photo
That photo of someone hanging off the edge of a cliff might look cool but it doesn't seem so cool when they fall causing a fatality or serious injury and a team of experts have to rescue them.
Leave no trace
What's the cheesy travel quote…? Take only photos and leave only footprints. Yes. THAT! It's not just a quote for Pinterest, that's a quote for life.
Here are some final do's and don't for GoPro photography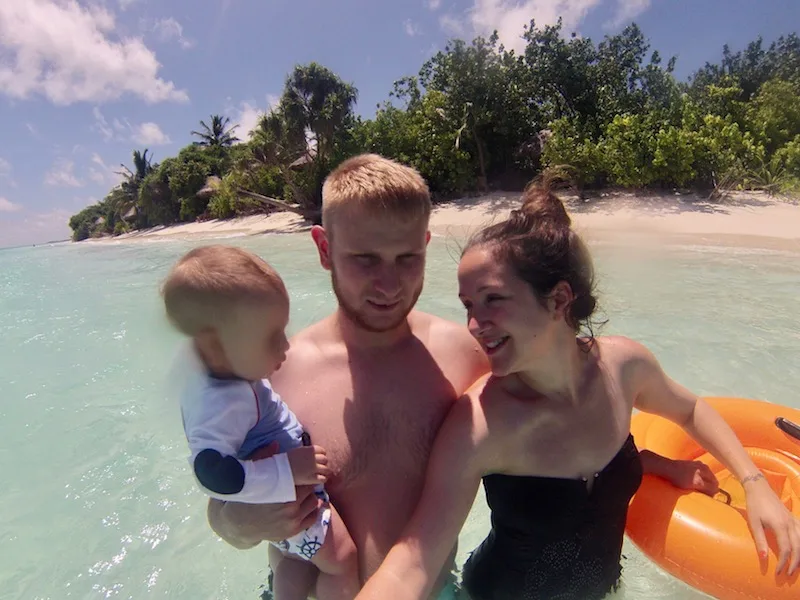 DO make sure your lens is clean and dry!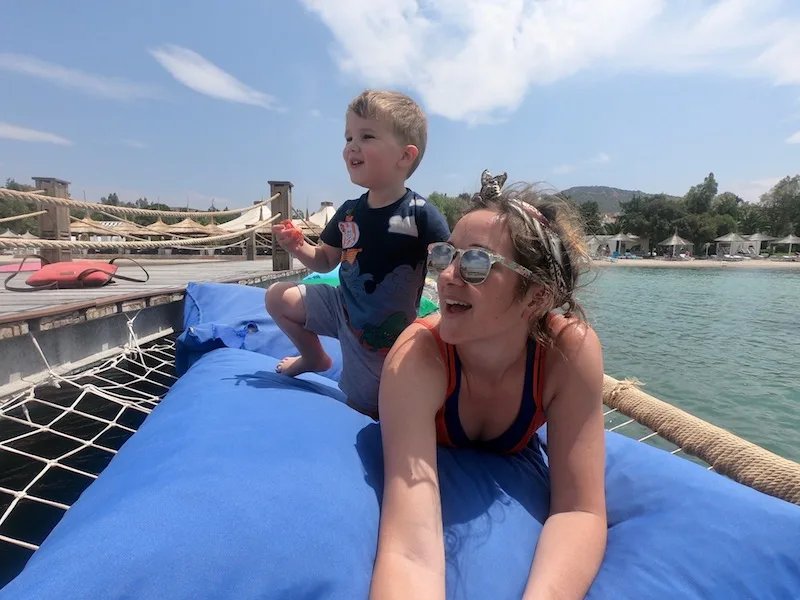 DO use it to capture candid photos of your kids (or kids you have permission to photograph!)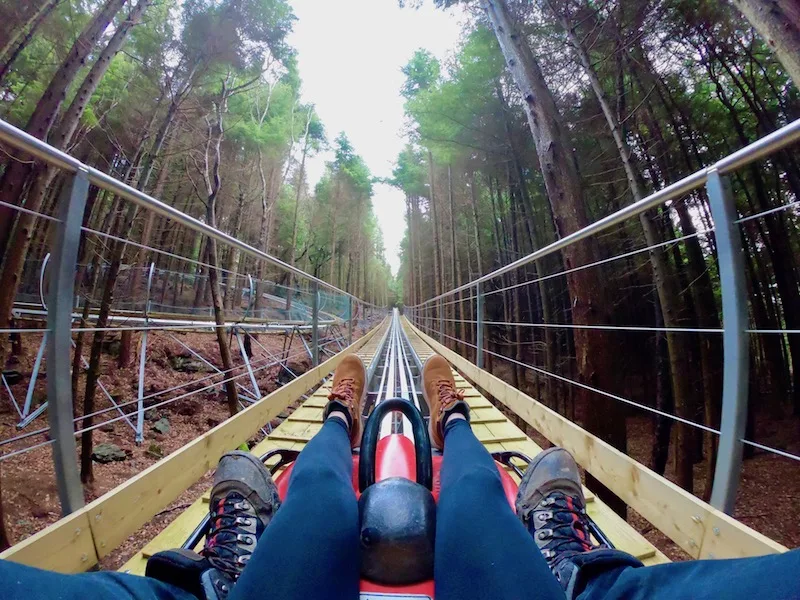 DO use it to capture interesting angles and view points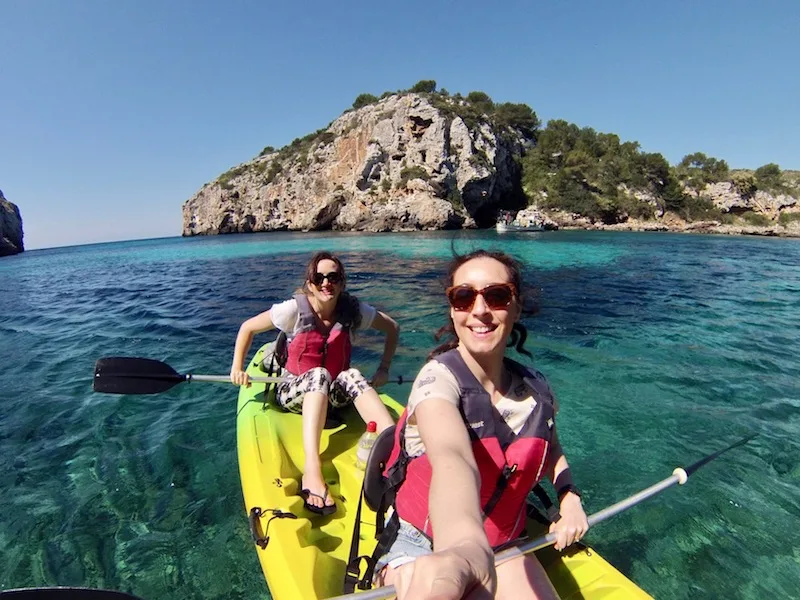 DO hand the camera to someone else if they have a better viewpoint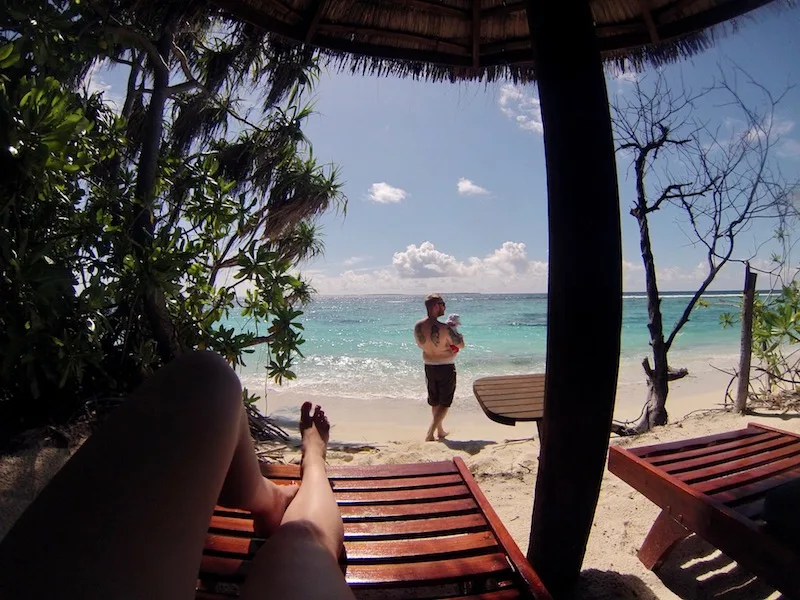 DO save all your photos. Even the ones you thought were rubbish at the time might bring back lovely memories 4 years later!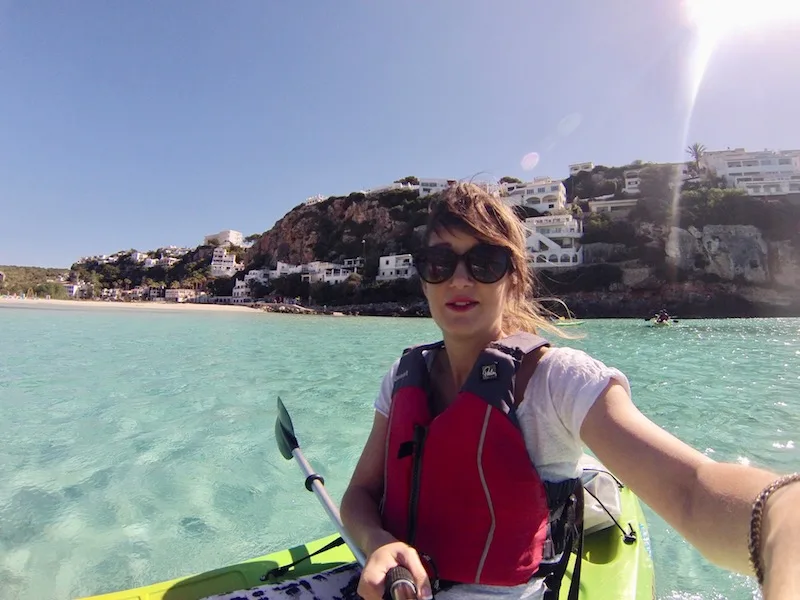 DON'T forget to smile! (Almost a nice photo here if I was smiling!)
These are my top tips to get the best travel photos with your GoPro. Don't forget, to enter the competition you can head over to the Make Holidays Greener website and make your pledge to be entered! Good luck!