One of the best things about preparing for a summer holiday or upcoming travels is shopping for a new bikini. It doesn't matter how many you already have – somehow, there's always room for more.
If you're anything like me, you grab the first thing that catches your eye rather than something you know will suit you. I headed to luxury swimwear specialists Biondi Boutique in London's South Kensington to find out a bit more about choosing the perfect bikini for your shape and skin tone – so you'll look extra fabulous the next time you go jet-setting.
Who are Biondi Boutique?
Founded by Claudine Davies in 2005, Biondi Boutique was first inspired by the bold and beautiful beach culture of Brazil. Fast forward to 2015, and they're now on their second Biondi collection, designed by the lovely Aliya who met me at the boutique.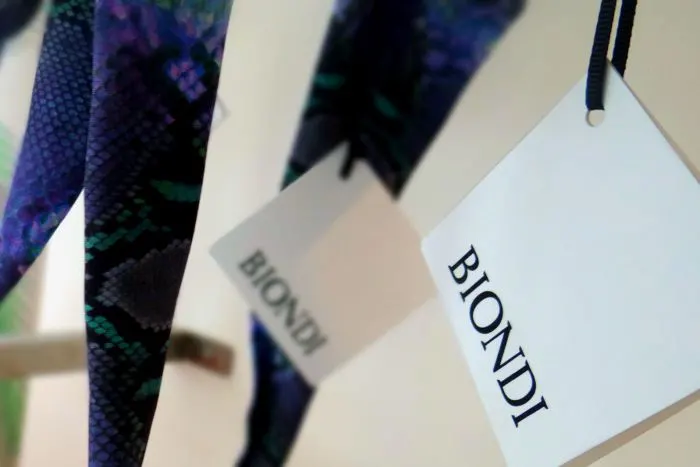 All of their swimwear is designed "shape first", meaning that an amazing fit and feel is never sacrificed at the expense of the latest trend. Inspired by high fashion but not dictated by it, the Biondi collection favours bright colours, bold patterns and timeless shapes.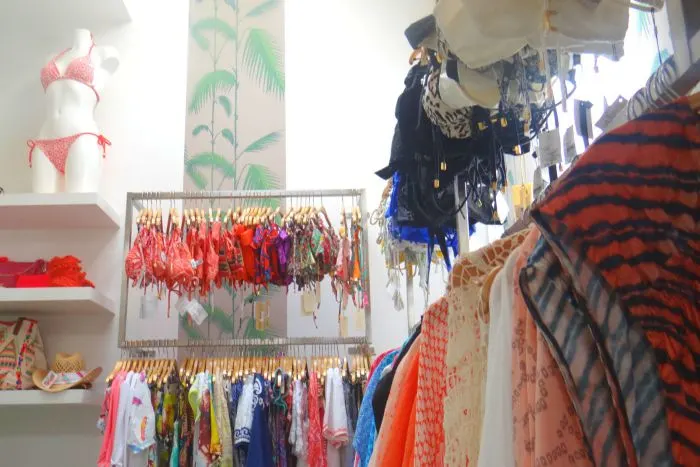 How to choose a bikini that suits you
Aliya was on hand to offer so many useful tips when it came to choosing the right bikini for your size, colouring and figure. Here's just a few tips I picked up:
Don't cover up the parts you don't like
No, really! Baring all on the beach can feel scary, but masking your least favourite bits with lots of material only accentuates them. If there are parts of your body you're none too thrilled with, don't try and cover them up with a frumpy or ill-fitting bikini. "This only draws attention to those parts", explained Aliya. Instead, flatter them with the right cut and shape. A lot of the bikini bottoms at Biondi feature a high cut on the bum – it might look scary on the rack, but creates a lovely curvy shape once you've got them on. Plus, the amount of gorgeous kaftans and throw-on cover-ups out there mean you've always got a plan B!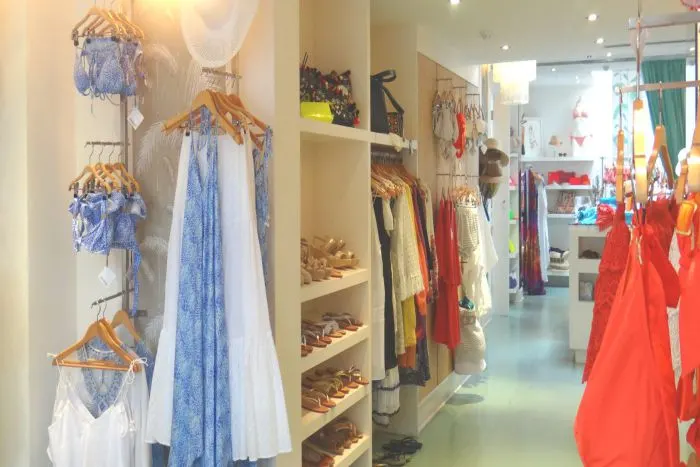 For larger-busted girls, Aliya explained that the secret is hidden support andsubtle under-wiring. A lot of the bikinis out there for big boobs tend to look over-structured and dowdy, but Biondi Boutique is all about celebrating your figure without feeling like you're too covered up. I for one hate feeling like I'm wearing a restrictive bra at the beach, so loved the amount of pretty, delicate choices available.
Make the most of what you've got
For smaller-chested girls, the triangle is where it's at, as you can get away with less support and it will help to balance you out. Bandeaus are also great for flattering an athletic figure, although just make sure it fits snugly and doesn't gape. Don't be afraid of padding if you need an extra boost – most bikinis have a slot in the inner lining for discreet pads.
Customise to find the perfect shape
The best part about Biondi? Most of the bikini tops are customisable, with adjustable straps and cups. Personally, I don't know why all swimwear isn't like this when underwear is!
We've all got such different figures, so you're unlikely to find something that fits you amazingly off the shelf, so for me this was a real plus. Some bikinis can be transformed dramatically just by making a few adjustments – making it feel like you've got two separate bikinis and saving room in your case.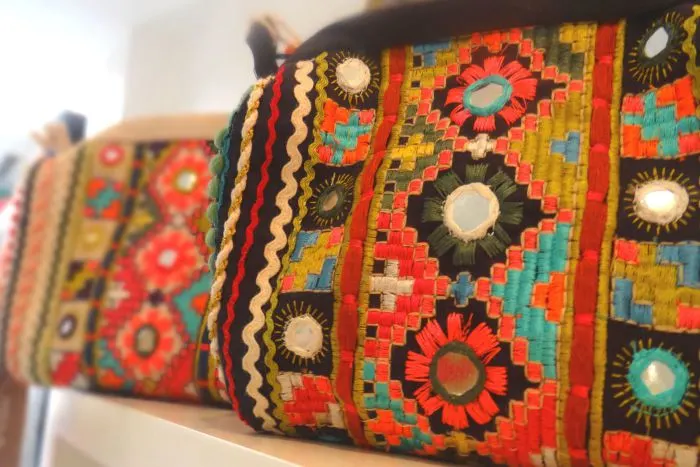 Picking the right colour can really make a difference when it comes to bikinis. As much as I love pretty nude shades, my pale skin doesn't, as they wash me out. Pale girls should go for warm hues like reds and pinks, or jewel tones such as greens and purples (you can always switch to the neons or nudes once you've got a tan!). If you've got darker skin, you can pull off brighter, bolder colours like yellows and oranges.
There's nothing worse than feeling uncomfortable or self-conscious on the beach when you're meant to be having fun, so it's definitely worth getting fitted to make sure you're actually wearing the right size of bikini. Biondi offer a fitting service, and you don't need to have an appointment – just turn up and the girls will help make sure you're picking up the right size, colour and shape to suit you.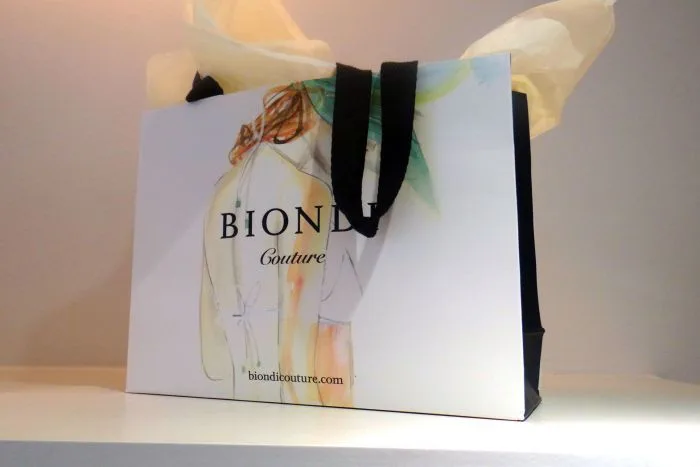 Do you like shopping for a new bikini before your holiday, or do you find it tricky?