One of my (many) resolutions is to take more short breaks and weekend escapes around Europe. I know I'm not alone in the fact that there are so many amazing places right on my doorstep that I've never travelled to.
Here are 52 weekend away ideas to get you started!
When a country is easy to travel to you always think that you'll get round to seeing it one day. But 'one day' inevitably means that that you put it off each year and never end up going.
Well not anymore!
I've been looking for some inspiration for places to visit for a weekend away and I asked some of my favourite travel bloggers to tell me where they think is the best place for a weekend escape.
Here are 12 places for the perfect weekend escape for anyone in the UK. That could be one each month for 2014! We're so lucky in the UK that we can travel to so many places so quickly and with budget airlines it can be really cheap too.
The Lake District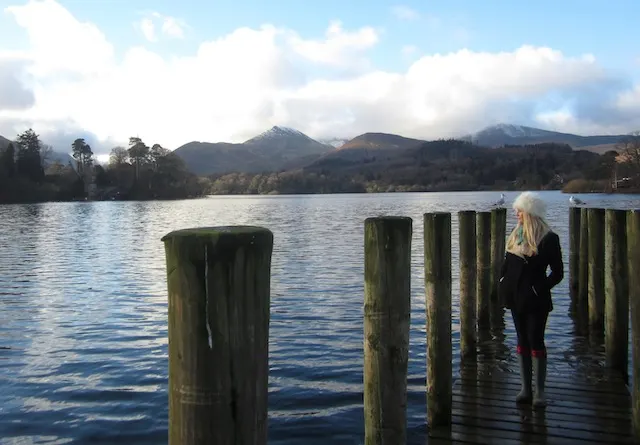 "I recently discovered how stunning the Lake District is, and as it's only 3 hours from London by train, it's far more convenient than flying. Pick a cute hotel in a town such as Keswick, right on the shores of Derwentwater Lake, and explore the surrounding area on foot. My favourite walk is a lovely trail along the lakeside, followed by a pit stop in a lakeside pub and a boat ride back to Keswick, just in time for afternoon tea. It's a perfect weekend break as there aren't as many tourist sites to fit in as there are in a city break – just enjoy the incredible views, the fresh air and the lots of well-earned food after a long walk!"
---
Verona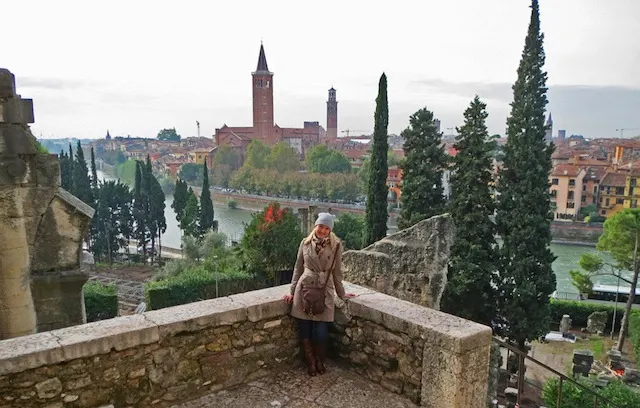 "Ideal for a weekend dose of real Italy, Verona is a city it's easy to fall in love with (no Romeo or Juliet required). For me, what started with cheap flights booked on a whim soon turned into a weekend trip I've not stopped talking about. Verona oozes history and there's plenty to keep you busy for a few days, not least the city's centrepiece, the Roman Arena. But what I loved most was just wandering around – taking in the colour of the gorgeous buildings, or stopping off to watch the world go by in the market square of Piazza delle Erbe. Verona is also where I enjoyed eating the best risotto of my life so far, in a tiny restaurant where no English was spoken and which I could probably never find again. I wouldn't worry though – Verona is full of these hidden treasures, it's just that kind of place."
---
Marrakech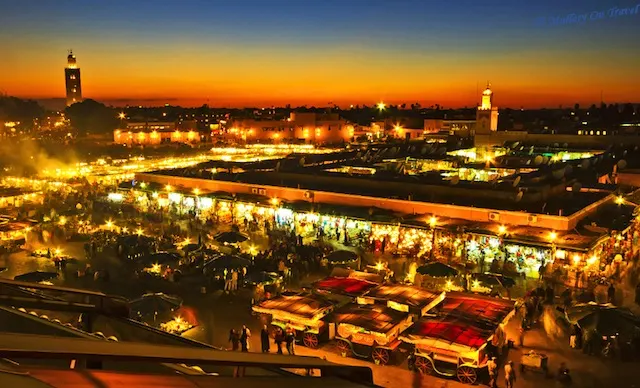 "For those looking for a little more than poolside cocktails and winter sun from a weekend break, it's hard to ignore Marrakech. The Moroccan city has a genuine claim to being being our closest alien culture. It's only a three hour flight and far removed from anything that can be experienced on the streets of Europe. It's one of my favourite destinations to visit at any time.
Marrakech is a great introduction to Morocco, with the labyrinth of the medina, where there always seems to be something of interest just around the corner. Enjoy a tanjine or minted tea in one of the small cafes or from a street food vendor.
The world heritage site of Djemaa el Fna is a fascinating place to explore, overflowing with isolated pockets of excitement, musicians, storytellers, and snake wranglers. Berber women and children sell pastries, paper tissues, and tacky souvenirs to tourist and local alike. It also becomes a huge street food market in the evening, with dozens of stalls catering to the adventurous appetite, serving cheap local dishes, from snail soup to sheep brains.
The surrounding souks, are a popular attraction, many tourists, visit merely to browse hoping to find a great bargain, in leather, fabric or maybe a traditional rug. Those with a canny eye, and a talent for haggling will enjoy a the cut and thrust of this retail therapy, and may just find the elusive bargain of a lifetime.
Marrakech will assault all the senses and can be quite a culture shock, possibly wearing down even the most battle hardened traveller. It can be overwhelming with the constant attention of traders and children, and the hoards of tourists which descended upon this easily reached destination.
Essaouira provides a perfect contrast, the seaside town has a less chaotic medina; the traders in the souk actually seem relatively chilled. The fishing port, is a fascinating places to hang out awhile, especially the fish market and harbour where the days catch is brought ashore and sold. It would be a shame not to sample some of the fresh seafood dishes available throughout the resort."
---
Amsterdam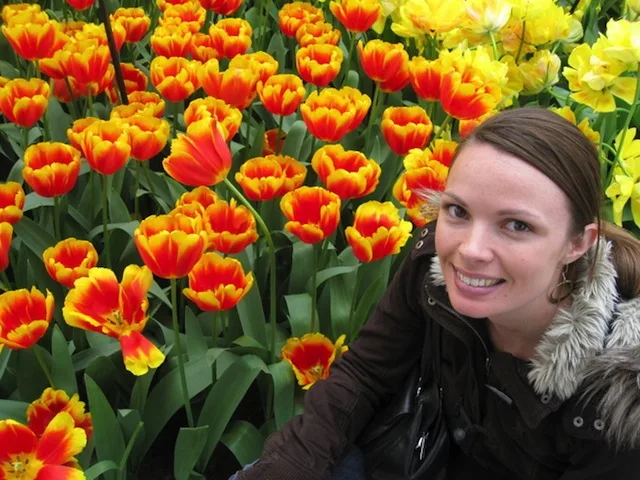 "Amsterdam is a great destination for a weekend break from the UK. Close and easily accessible, the city has a wealth of cultural highlights and activities to offer visitors. The newly re-opened Rijksmuseum is a highlight for art lovers, as is the famous Van Gough Museum. For those interested in history, the Anne Frank House is a must, and architecture buffs will love the Openbare Bibliotheek Amsterdam (Amsterdam Public Library), Europe's largest public library and a great work of contemporary architecture. For foodies, there are great restaurants and markets, and for those that like flowers, the famous spring tulips at Keukenhof Gardens are not far away."
---
Ghent, Belgium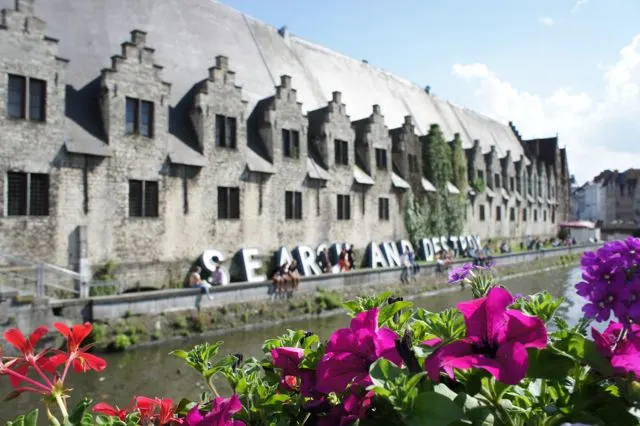 "I'd recommend visiting Ghent, Belgium. Most people hear about Bruges as a place to visit but for me Ghent really surprised with it's charming Gothic architectural centre. From the UK it's such an easy journey on the Eurostar then a local train without any of the hassles of catching a flight to Europe, it's ideal for anyone work 9-5 Monday to Friday. It's the perfect city for wandering on a leisurely weekend taking in the cobbled streets, visiting historic churches, museums, quaint cafes and of course sampling some of the wonderful Belgian beers."
---
Zadar in Croatia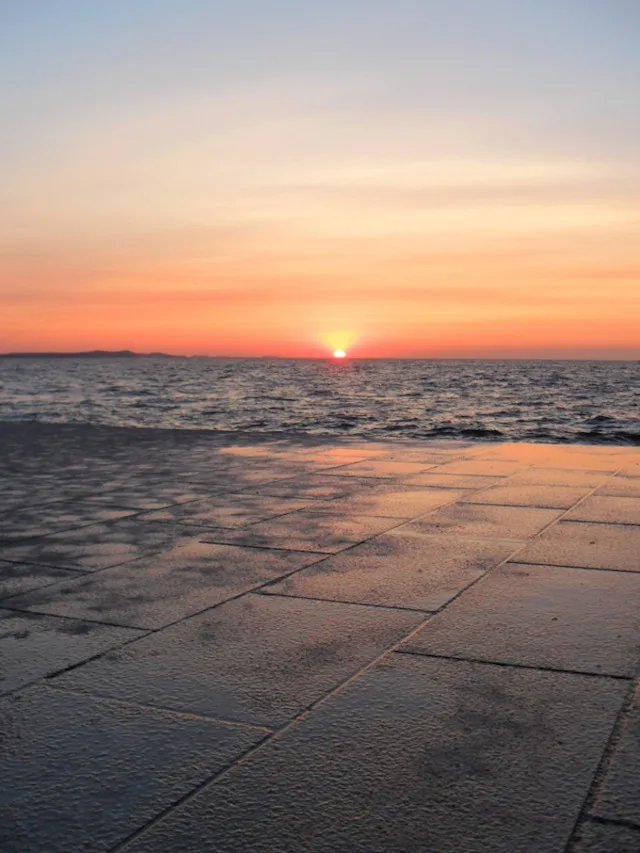 "Often overlooked in favour of southerly neighbours Split and Dubrovink, the walled city of Zadar is the perfect weekend getaway choice in my opinion.
Look up Zadar on any search engine and most likely the first images you'll come across will be deep, blood red sunsets over its harbour. They're a hypnotic site, and one which hundreds of tourists and locals alike take in each evening whilst sitting along the riveria steps which descend all the way down into the clear and refreshing coastal waters. Music to your ears? It will be; those steps are also an instrument, a sea organ. As the waves crash against the steps they send a gush of air rushing through the organ pipes. The result is a beautiful, melodic soundtrack to your sunset viewing.
Once the sun has set you're just moments away from the next attraction, and it too is also free – a favourite word of most travellers. The Greeting To The Sun is effectively a huge solar panel which turns all of the heat energy it collects during the day time, into a night time light show.
With a flight time of around 3 hours from London Stansted and at a cost of roughly £100 per person, Zadar is probably closer and cheaper than you think. From the airport there is a cheap and reliable transfer bus to the city, and accommodation within the city itself is modest and affordable. Yes there are parts of town where evidence of past conflict is still visible, but I assure you that this ancient city, surrounded by national parks (including Plitvice for all you waterfall enthusiasts), is perfectly safe. In fact the fun and friendly locals cant wait to get you hooked on their gelato :)"
---
Paris
Beverley – Pack your Passport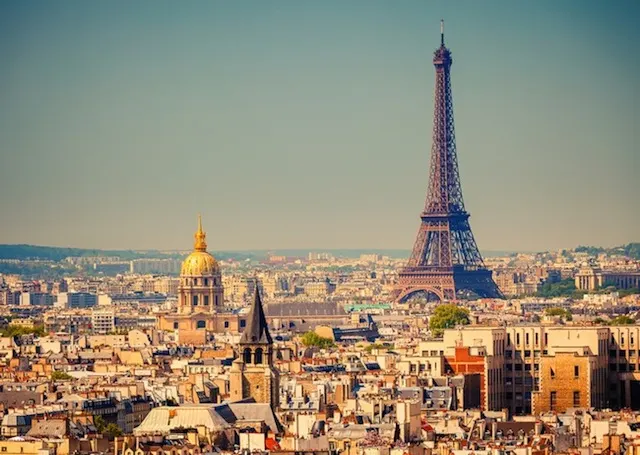 "If I'm going away for the weekend I want my destination to be easy to get to, have amazing food and be a beautiful place to walk around. Enter: Paris! On the Eurostar Paris is less than three hours away so you can finish work early on a Friday afternoon and be in the French Capital right in time for dinner. Throw in the fact that you can gorge on cheese and bread all weekend and then walk it all off taking photographs around this stunning city and you've got yourself the perfect place for a weekend getaway."
---
Madrid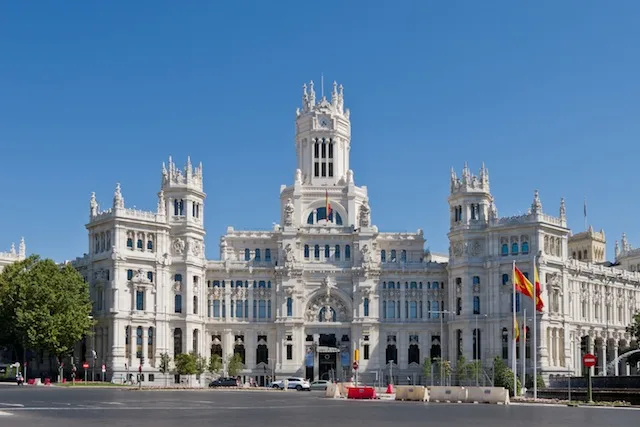 "Delicious Tapas, historical culture, drinkable wine, beautiful people and sunny weather. There is such a thing in a tremendous place called Madrid, the quintessential capital of gorgeous Spain. And yet, it's just far away enough for a good decent weekend away from the UK. Madrid is the perfect destination to relax to your heart's content like it is home from home as you chat to the friendly locals, party like there's no tomorrow and wander through the old and artistic architectural streets. Madrid's simple bliss!"
---
Porto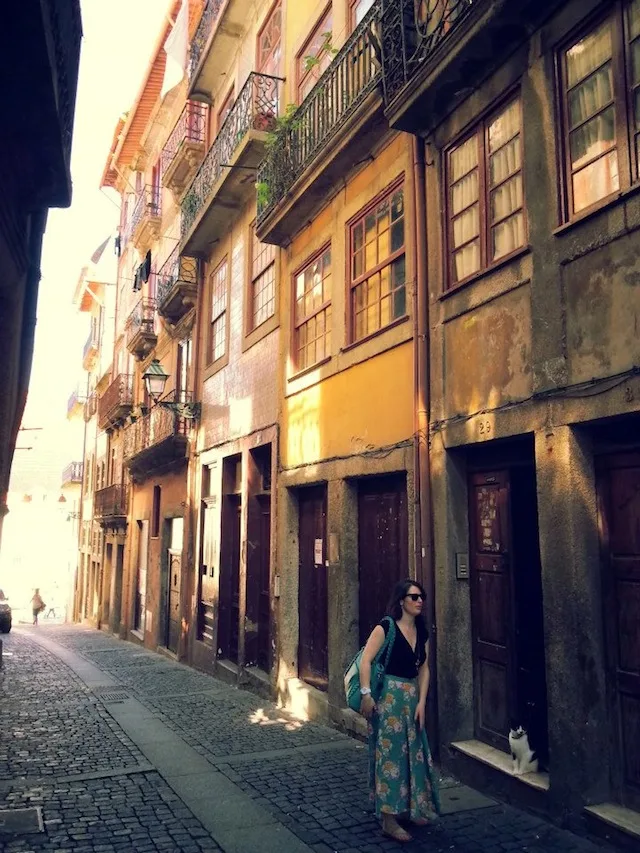 "For me, a city break has to meet a few criteria for it to be a great destination: it must be easy to get to, there must be plenty of fabulous food and I must get a taste of a new culture. I visited Porto last year and it ticked all of these boxes for me; the flight was quick, the city is easy to navigate and the food was to die for. We wandered through the streets admiring the beautiful tiling and took a walking tour to understand more about the history and culture of this Portugese city. And of course, the sunny weather was an added bonus. Now when anyone asks where I recommend for a weekend away, I always say Porto."
---
Copenhagen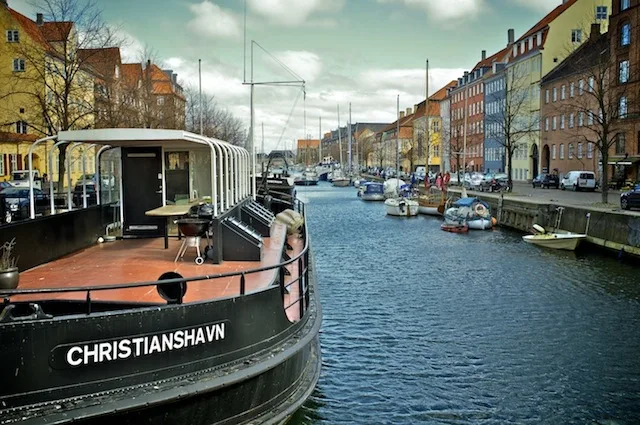 "For a quick, fun and very cool weekend away follow in Sarah Lund's footsteps and take a trip to one of our favourite cities, Copenhagen. The Danish capital has recently become a byword for everything cool; from modern design and architecture to innovative culinary revolutions (with Noma, the world's best restaurant leading the way). Although it's a forward thinking city, it's still fiercely proud of its past – head for the colourful 17th century waterfront Nyhavn and Christianshavn (the city's pretty canal quarter) for beautiful examples of traditional Scandinavian architecture. When evening falls, make your way to the trendy Meatpacking district for dinner at one of their famously cosy restaurants or cocktails in Karriere; part bar, part art gallery. Copenhagen isn't a budget travel destination by any means, but if you can dodge the infamous Danish drizzle, it's a whole lot of fun."
---
Oslo
My choice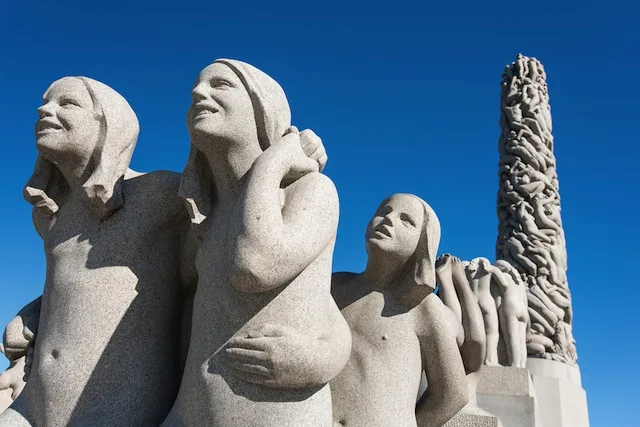 I've just returned from a weekend in Oslo and I had such a great time in this beautiful city. Oslo was covered with a soft blanket of snow which meant all the locals hit the ski slopes and left the city almost empty. It was a great chance to explore and see the city looking so pretty. Admittedly, Norway is very expensive but with flights from just £35 you can afford to splash out when you get there. There are plenty of free activities around Oslo so you can save your pennies for all the stylish bars and restaurants. Sushi fans will not be disappointed by the range of sushi and seafood on offer and you'll find lots of craft beers and cool bars for the evening.
---
Lisbon
Ben Fogle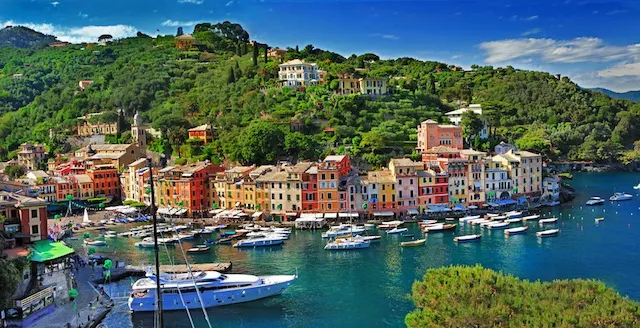 Here's a bonus weekend escape idea from Ben Fogle. I had the pleasure of meeting him last week and I couldn't resist asking him where his ideal weekend destination would be. Ben told me that he regularly goes to Libson with his family to enjoy the sunshine, the food and the beaches.
Massive thanks to all the bloggers who shared their perfect weekend escape. Where do you think is the best place for a weekend break?