I remember a time when I travelled with nothing more than a backpack, a battered copy of a Lonely Planet I would have picked up in a hostel, a handful of clothes, a few toiletries, a tiny camera and my passport.
Nothing more.
It makes me feel a bit stressed just thinking about this now.
How did I find my way without Google Maps? How did I keep in touch with people without constant access to 4G? How did I capture every moment without a DSLR and a laptop to edit videos?
It was a simpler time and some people reminisce on it fondly, but I actually prefer travelling with a few gadgets and a strong WiFi connection!
The gadgets I have make travelling easier and give me the opportunity to capture my amazing holiday moments to the best of my ability. They also make everything so much easier, whether it's booking a last-minute hotel, figuring out the public transport system, translating different languages, transferring money and…well the list could go on and on and on!
There are so many gizmos available these days and so many people saying, 'If you buy this camera and this app you'll be able to take incredible travel photos like mine', or 'If you spend £1,000 on this lens you'll look like a supermodel in every photo!'
It can be hard to know which travel gadgets you actually need so today I'm sharing the exact travel gadgets I travel with.
The first few on this list are the things I use regularly for travelling, and the second section are the things I use for travel blogging.
At the end of the post, I talk about how I keep these expensive gadgets safe while I travel, and the protection I have in the unlikely case they're lost or stolen.
My camera
I use the Lumix G80 and I LOVE it. I've written a full review of the Lumix G80 , but I can simplify it and let you know it's awesome because it's small, light and easy to use.
I used to have a larger, heavier DSLR but I only ever use the Lumix G80 now because the quality is just as good as a bigger camera and I love being able to pop it in my bag and barely even notice it's there.
Here's my full review of the Lumix G80.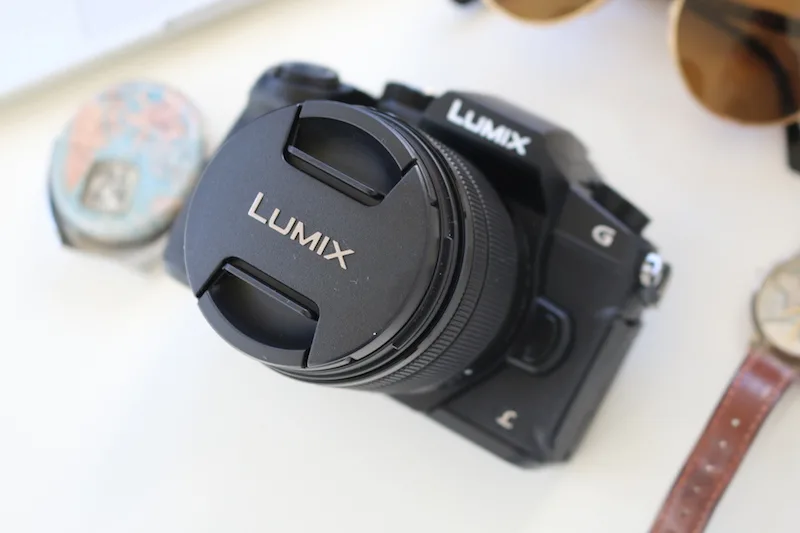 My camera lenses
I only have two lenses for the Lumix G80. I have the kit lens it came with, which is a 12-60mm lens, and the 25mm lens and this is my favourite. This is the lens that gives that gorgeous, dreamy effect with blurry backgrounds and crisp items at the forefront of a photo.
My phone
I use an iPhone 7 and I'm a big fan of iPhones. I'm not bothered about having the latest iPhone – mostly because I take all my photos on my camera and I feel the main improvements with new models is usually the camera – so I only upgrade when the battery life gets really bad.
My tablet
The tablet I currently use is a Kindle Fire. I do prefer iPads but mine recently died and Kindle Fires are SO cheap! I bought one each for George and Joseph for Christmas and they cost £38 each. I knew Joseph was too young for one but if they have one each it stops them fighting during plane journeys! Joseph doesn't really use it so I've adopted one as my own.
I use it for entertainment, like reading or films.
And that's it for the gadgets I have for just regular travelling.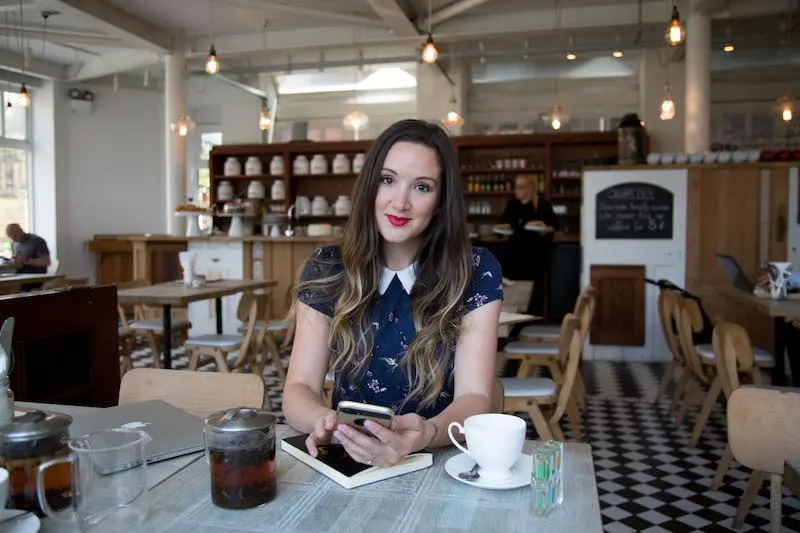 Now these are the gadgets I also bring along with me if I'm planning to blog about my trip.
My laptop
I use a MacBook Pro and I love it because it's just so reliable. You never have any viruses and very rarely have any problems. They're a little more expensive than PCs but they do last longer so it's worth the investment.
Hard drive
I have a 1TB hard drive to back-up my photos and videos while I'm travelling. This is in case anything happens to my laptop and I keep my hard drive separate to my laptop.
Action camera
I was sent the GoPro HERO 6 as part of a project I was working on last year, but if I wasn't sent it for free I wouldn't buy one. I love the GoPro and I think it's a great piece of kit, but I don't use it often enough to justify the price. I keep meaning to use it more but I really like the ease of filming everything on one camera – which is the Lumix for me.
Now that I have it, I do use it in the water and I have an attachment for the car, which is nice for road trips. I like using it on a selfie stick and it is a nice way to get fun and candid photos. But I really have it for the drone…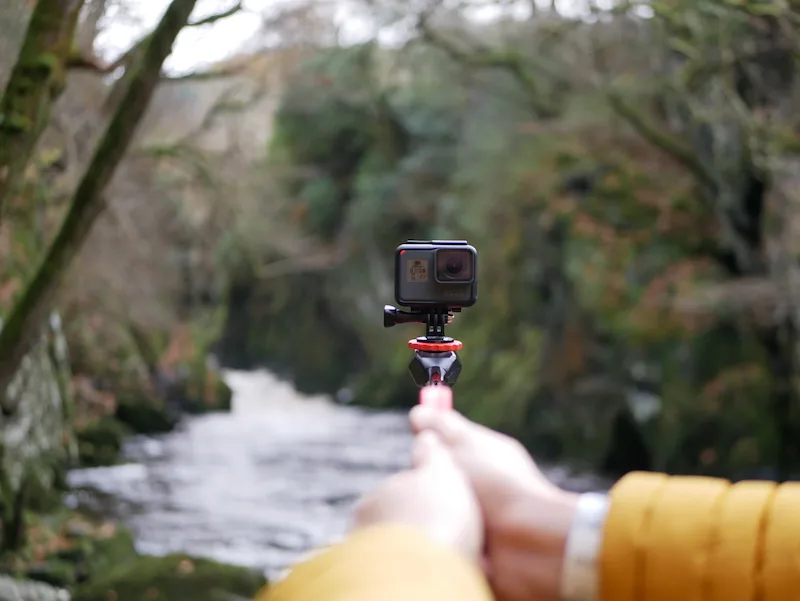 GoPro Karma Drone
I'm not sure I would have bought the GoPro drone as the reviews are so mixed, but as I already had the GoPro camera it worked out as the cheapest way to buy a decent drone. I actually love it and haven't had any problems with it at all. It's easy to fly and the image quality is brilliant.
Tripod
I have the cheapest tripod I could find – it's the Amazon Basics tripod, costing £14. I bought it three years ago because I wasn't sure if I really needed a tripod, so I thought I'd test it out with this one. I broke the first one when I left it in the sand and the legs got stuck because sand was in it. I contemplated buying a better quality one but I really can't fault this one for £14!
It's small,lightweight and really easy to travel with. You wouldn't want to use it in the wind and sometimes it is a little bit short, but I just put it on a box or something if I need it to be higher.
How to protect your gadgets while you travel
These gadgets are my prized possessions, so I do everything I can to keep them safe. I'm not one of these girls who spends a lot of money on shoes or bags – I spend my money on cameras! Here are my tips to keep your travel gadgets safe.
#1. Insure them!
OK, first things first. No matter what you do or how careful you are, there is always the chance they will be lost, damaged or stolen, or you'll lose them or break them while you're travelling so always make sure they're insured!
Check out a specialist travel insurance provider like Southern Cross Travel Insurance
While travelling in Indonesia, Sam and I fell asleep on a bus with our cameras in our backpacks. We were using our backpacks as pillows while we slept and when we reached our hotel, guess what, our cameras were gone. To this day, we still have absolutely no idea how or when someone stole our cameras.
Of course, I was angry and upset someone had stolen our cameras (and also really confused about how they got them!) but they were insured and within days we'd replaced them.
Travel Hack Tip: It's really important to regularly remove the photos from your memory cards. You can easily replace an insured camera but you can't get the photos back.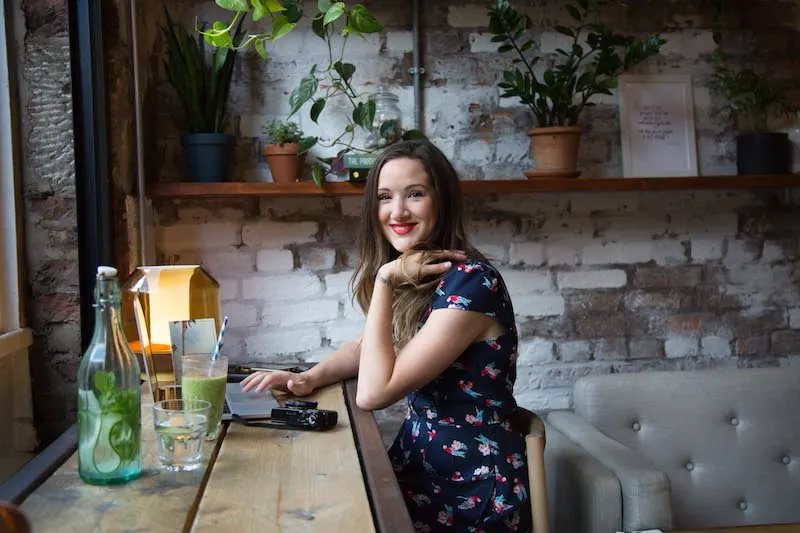 #2. Don't have too many expensive things
It's a simple one but the less you have to get damaged, lost or stolen, the less likely anything will be damaged, lost or stolen!
I've had more travel gadgets in the past, but I just get really flustered when I have too many expensive things! It's too much to charge and too much to worry about.
When I go out during the day, all I have to worry about is my debit card, my phone and one camera and that's it. When you start having multiple cameras and a bag full of gadgets you really have to be on your guard for thieves. It becomes obvious you have expensive equipment and when you put things down it can be easy to lose track of them.
Ask yourself if you really need to leave the hotel with your phone AND your SatNav AND your smart watch? Do you really need a DSLR, and your phone, and your compact camera, and your GoPro?
#3. Use an over the shoulder bag
Another reason I like to have as few gadgets as possible is because I can use a normal over the shoulder bag – and not a fancy camera bag that would draw attention to me.
I also prefer to not use a backpack because I find it awkward to be getting my camera in and out, and in and out all the time. Because of this, I end up just leaving it out and carrying it on my shoulder, which is another sure way to attract thieves and potentially damage your camera. But an over the shoulder style bag is easy to get in and out of, and you can swing it around to your front to keep it safe when you're somewhere crowded.
You could also consider a specialist bag like one from PacSafe who make anti-theft bags.
#4. Replace your camera strap
Nothing says, 'I've got an expensive camera!' like a camera strap displaying the brand and model of your camera! I know a lot of camera thieves may not know the difference between camera models, but some will and those flashy straps are just a lot more noticeable.
I have a customised brown leather strap and it's beautiful, but it's unnoticeable if it's poking out of my bag or on my shoulder.
#5. Use the hotel safe
Most hotels will have a safe but how often do you actually use it?
It's an extra safety measure that could protect your gadgets so it's worth using. And did you know that a lot of insurance providers won't cover you if something was stolen from your hotel room but wasn't in the safe (if there was one provided).
This post was created in collaboration with Southern Cross Travel Insurance. If you'd like any more safety tips while you travel, they have a great article about gadgets to protect you while you're travelling.