Today is Blue Monday, officially the most depressing day of the year. Just typing those words is making me feel depressed. We're currently stuck in this miserable winter limbo where Christmas feels like so long ago and spring seems so far away. Looking out the window at those dreary grey skies and bare trees shivering with raindrops makes me want to crawl back under the duvet and stay there until spring. Either that or book a flight out of here!
While hibernation is tempting, travelling somewhere exotic and exciting sounds like much more fun.
I don't think January should be about strict new fitness regimes and boring diets, it should be about planning exciting adventures for the year ahead. It's about giving us something to look forward to throughout the year…and something to distract us from the miserable weather outside.
With the help of CEWE Photoworld, we've got an awesome list of destinations to cheer you up on this depressing day as you start plotting your next adventure.
These are the top 10 Instagrammed places around the world. These are the most beautiful, the most interesting and the most iconic landmarks according to Instagram – and who could argue with the shiny red hearts of Instagrammers!? These are the places you need to go in 2017 if you're hoping for awesome travel photos. Visit these destinations if you want to make your mates green with envy as they scroll through their Insta feeds!
But it's not all about 'smoasting' (social media boasting), it's about capturing photos you treasure for a lifetime. It's about making memories in the most beautiful places around the world and snapping that happy moment. It's about sharing those moments across your social media feeds but also about printing them out and displaying them around your home or in a photo book you treasure forever. It's really all about creating memories that last a lifetime.
So without further ado, these are the top 10 Instagrammed landmarks around the world and where you should go for the best travel photos.
#1. #EiffelTower
The most clichéd of Instagram travel photos is a selfie next to the Eiffel Tower. I've taken many of these myself and I've got to admit, they always get a lot of Insta love! Get yourself over to Paris for a French weekender to tick off the top item on the Insta travel list.
Travel Hack Tip: One of the best places in Paris to take photos of the Eiffel Tower is Montparnasse Tower. Head up there at sunset for stunning views of the city with the Eiffel Tower at the centre of it.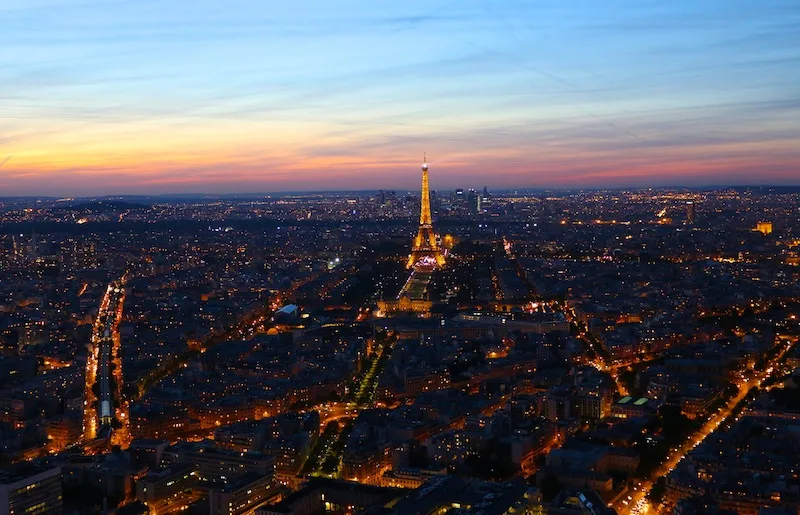 #2. #BigBen
The second top Instagrammed landmark is an easy one for us Brits as it's Big Ben in London.
Travel Hack Tip: It's difficult to photograph Big Ben when you're nearby so go further away to get the whole scene in your shot. You can get great views of Big Ben from the London Eye – yes, it's pricey but you can't put a price on the perfect Instagram shot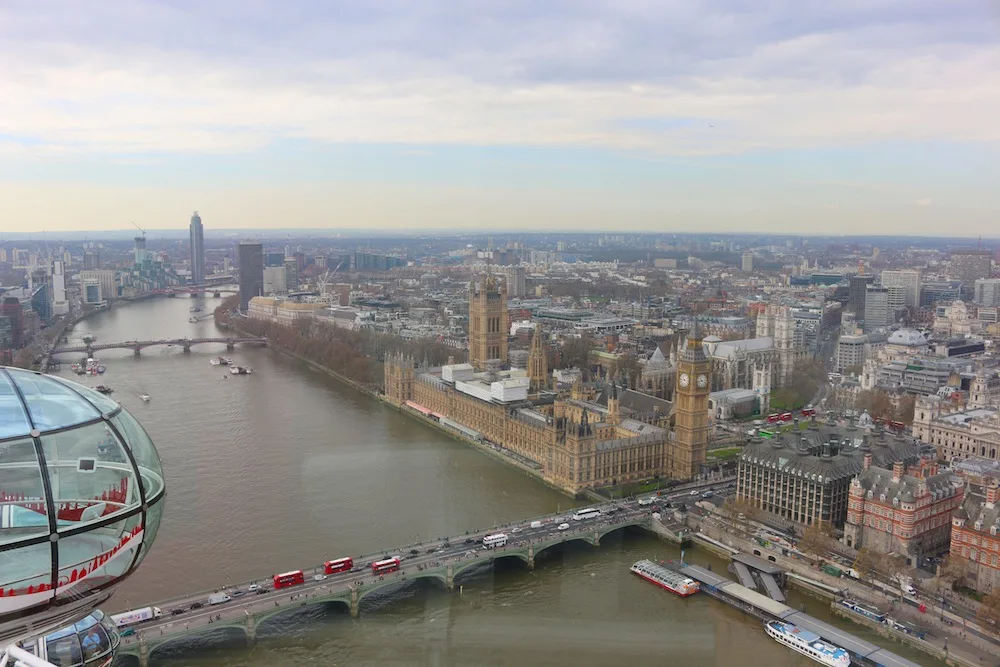 #3. #GoldenGateBridge
This has to be the most iconic bridge in the world and it's oh so Instagrammable. You can't visit San Francisco without walking or cycling across it so you might as well get snappy happy while you're there.
Travel Hack Tip: For an alternative view, take a sunset cruise that takes you under the bridge.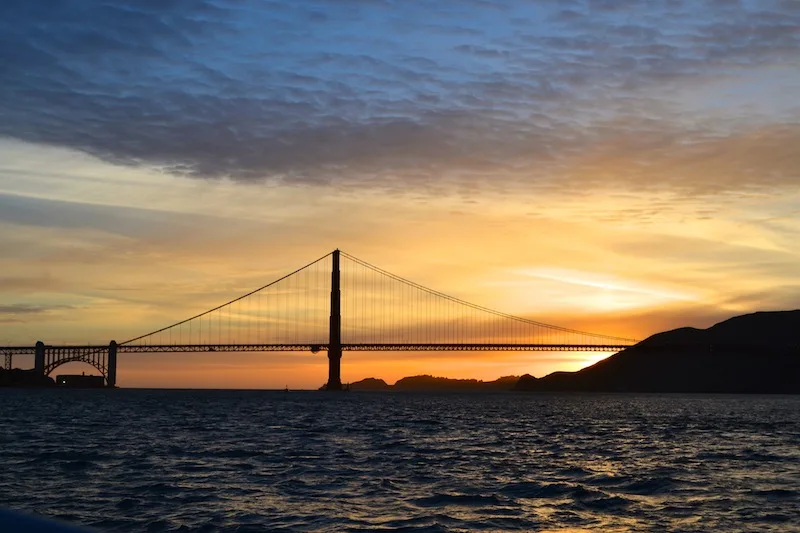 #4. #BurjKhalifa
Tom Cruise may have taken then best Instagram shot ever when he posed on the very top of the Burj Khalifa in Dubai. We mere mortals will sadly have to make do with photos looking up to the world's tallest skyscraper.
If you're heading to Dubai, be sure to check out my Dubai itinerary for 8 days!
Travel Hack Tip: Head to The Address in Downtown Dubai for an awesome view of the Burk Khalifa from the hotel bar.
#5. #NotreDame
We're back to Paris but this time it's to the incredible medieval cathedral, Notre Dame.
Travel Hack Tip: This cathedral is just as stunning from the inside so don't just admire it from the outside. Don't let the queues put you off, they move surprisingly quickly.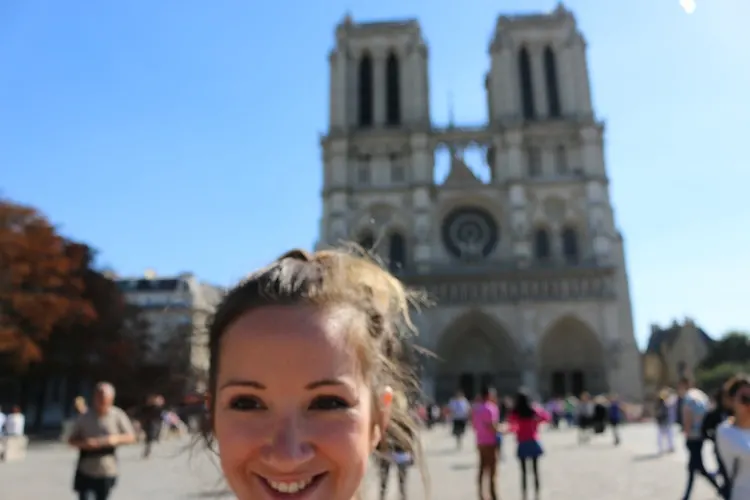 #6. #Alhambra
The Alhambra Palace is the most popular tourist attraction in Spain so it's unsurprising it's so popular on Instagram. There are hundreds of photo opportunities as you wander around the enormous complex of buildings.
Travel Hack Tip: If you're visiting in peak season, book your tickets well ahead of time. They can sell out as far as 90 days in advance.
#7. #MachuPicchu
If you're really dedicated to getting the perfect Insta shot then Macchu Picchu should be your next goal. Is it worth the four-day hike? I think so!
Travel Hack Tip: Macchu Picchu is going to be crowded so you'll need to be patient when you're taking photos to get one that isn't filled with people.
#8. #AngkorWat
This temple complex is the largest religious monument in the world And it makes you feel a lot like you're in a Tomb Raider film!
Travel Hack Tip: Arrive before sunrise for the most spectacular backdrop.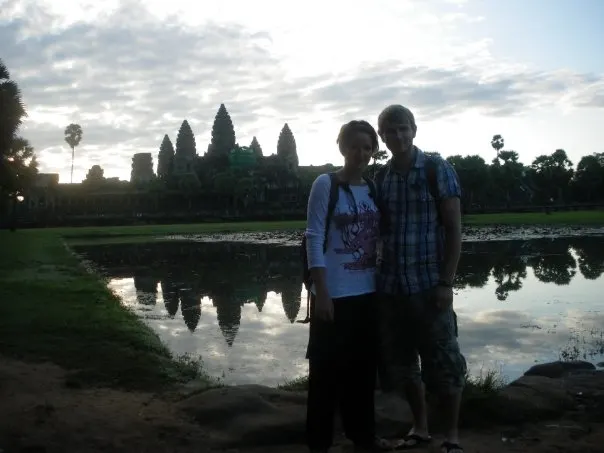 #9. #TajMahal
I was dubious about visiting the Taj Mahal. It's just a building, it can't be that special, right? Wrong! The Taj Mahal is the most beautiful building I've ever seen in my life and I could have spent days wandering around it.
Travel Hack Tip: Once again, sunrise is a really good time to capture the Taj Mahal in all her glory. There are also fewer crowds and if you're really dedicated you could be first in the queue.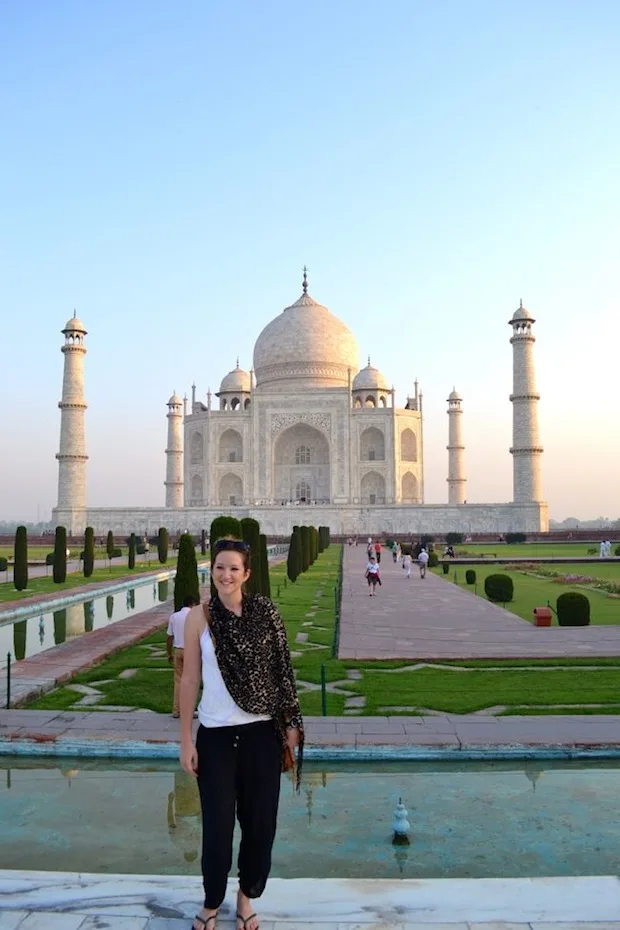 #10. #Acropolis
The ancient citadel is Athens's most Instagrammable hotspot. Just look at it, it's almost impossible to take a bad photo!
Travel Hack Tip: Use a wide angle lens – or a clip-on fisheye lens if you're using a smartphone – to get everything in your shot.
There you have it, the top destinations you should travel to for the best Instagram photos. I hope that's cheered you up and you're not suffering with the Monday Blue's too badly!
At least the happiest day of the year is around June 24th? Not long to go….