I'm suffering from the post- Isles of Scilly holiday blues today. It's a real thing; I checked and other people are suffering too.
I'm missing that fresh, salty smell of the sea and icy blue waters where bright boats bob about. I'm missing the flamboyant flowers that line the wonky roads and decorate the windows of cute little cottages. I miss eating Cornish ice creams in the sunshine and drinking cold beers at sunset. I miss the slow pace of life and the way everyone knows each other.
Most of all, I miss the sparkly white beaches and the incredibly blue sea.
There are lots of other things I'm missing. 53 to be precise and each of these things make up another reason why I fell in love with the Isles of Scilly.
The Flight
Flying to the Isles of Scilly is incredible as you pass over Newquay and Land's End. You can also catch the ferry but I recommend flying for these amazing views.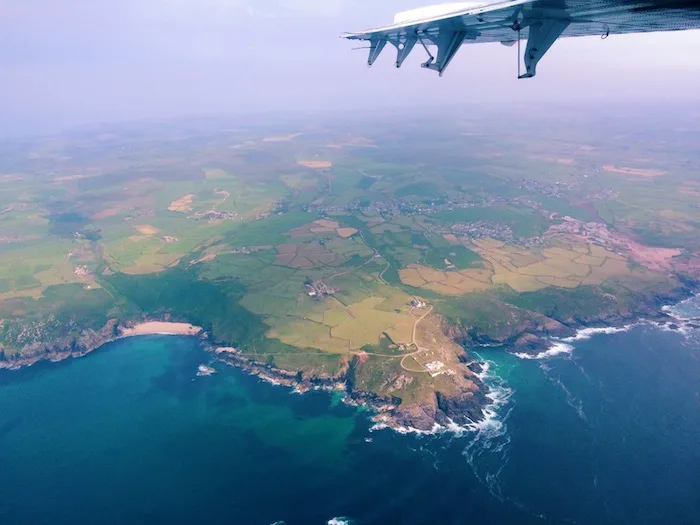 The Beaches
Just take a minute to appreciate these beaches. It's hard to believe they're in the UK and not the Caribbean, isn't it?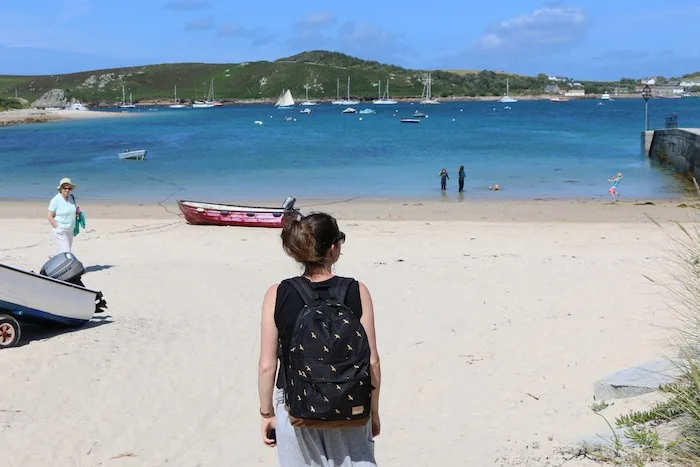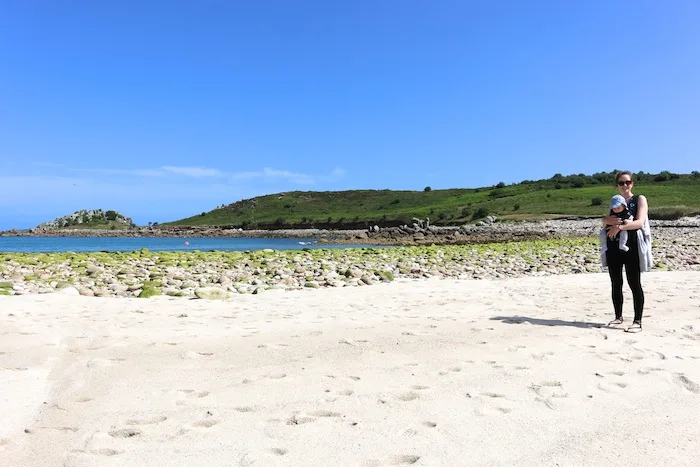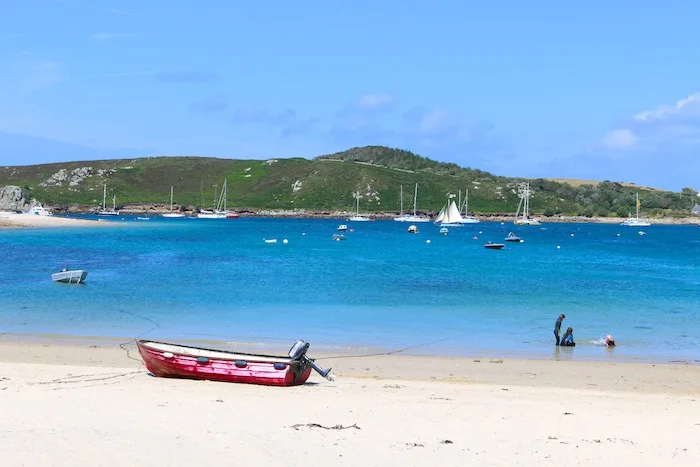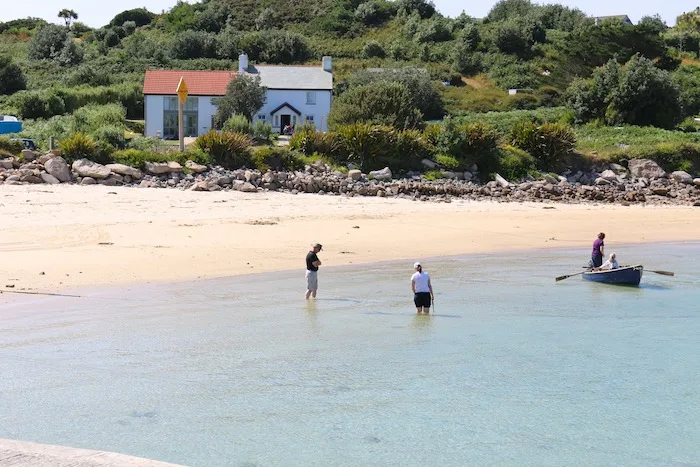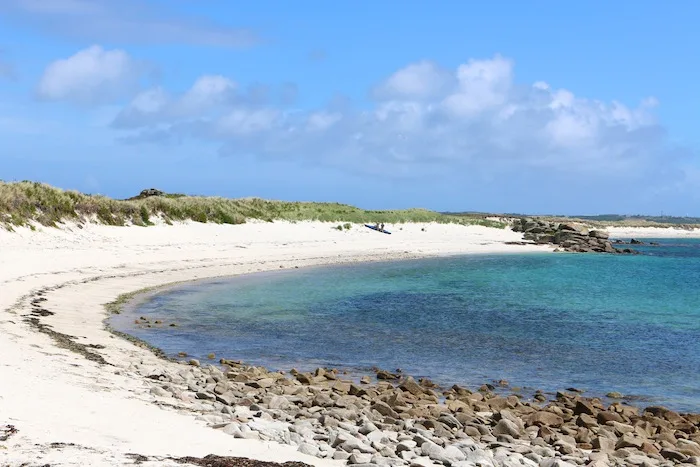 The crystal clear water
It might be flipping freezing but it's so clear!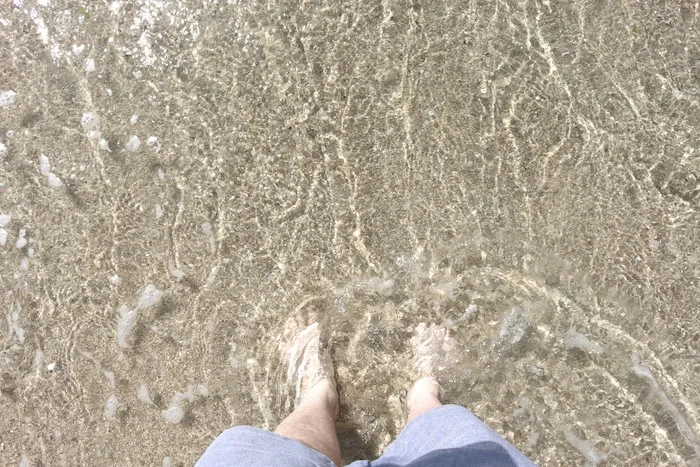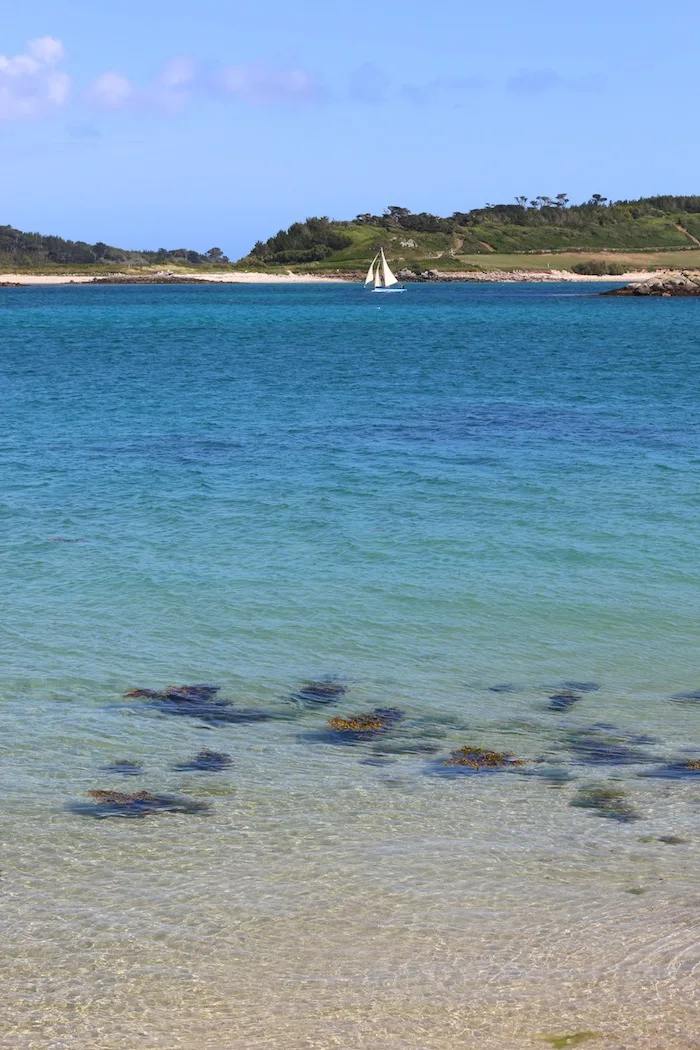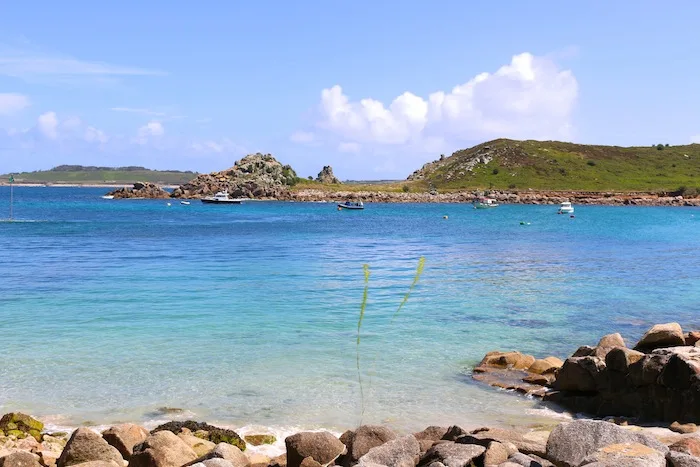 The Boats
Hopping around the islands is SO easy because they're are so many boats and they're really affordable. If you're short on time, I really recommend taking a full-day boat trip that gives you a few hours on 3-4 islands. We went with Calypso and it was brilliant.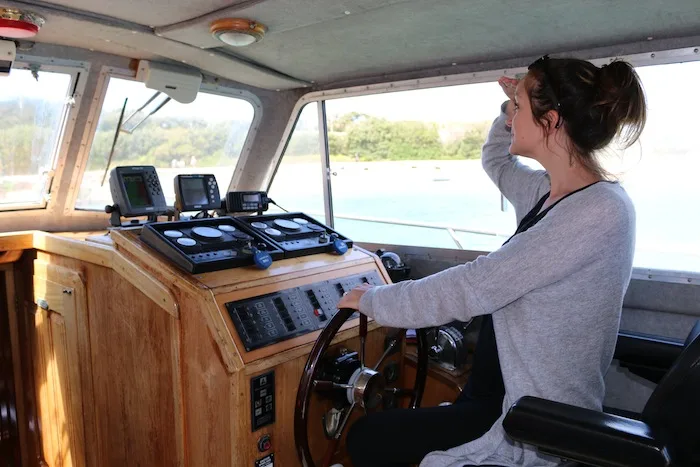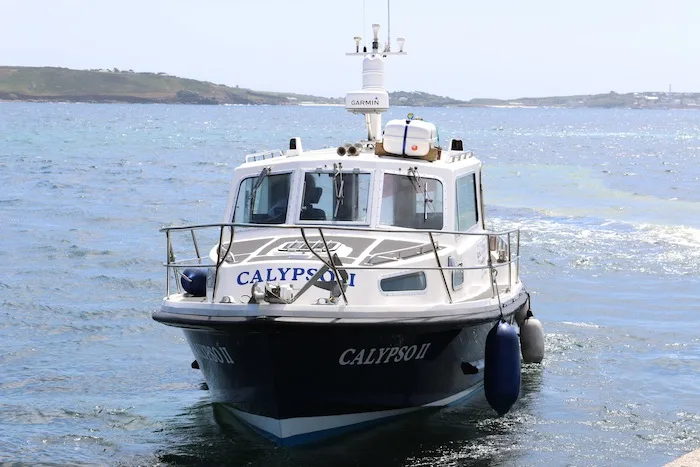 The food
We had super fresh-seafood and afternoon tea everywhere we went. It doesn't get much more British than that. There were also pints of tea (yes, a pint of tea!) served with cookies as big as your face, epic breakfasts to set you up for the day and one particularly incredible beef wellington enjoyed with a view out to sea.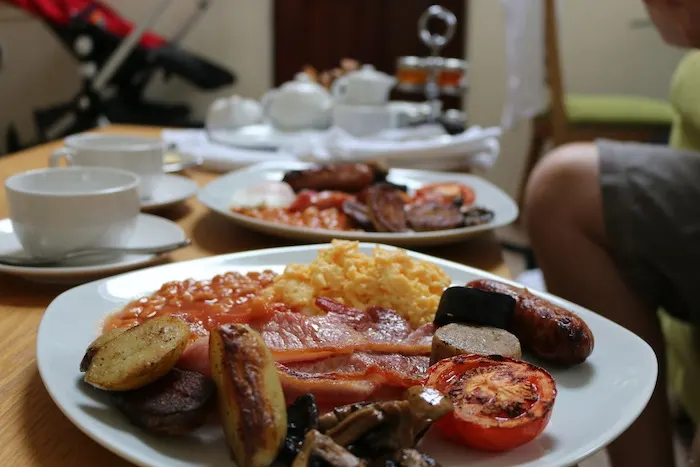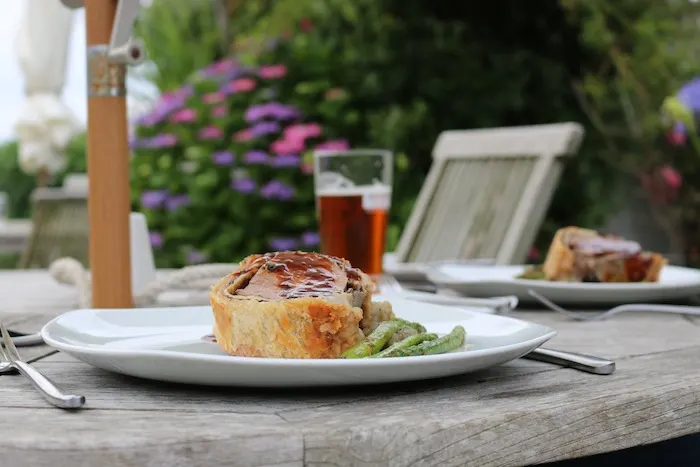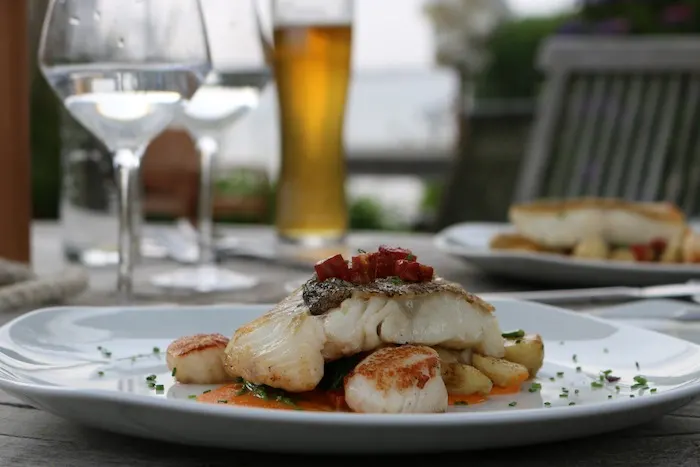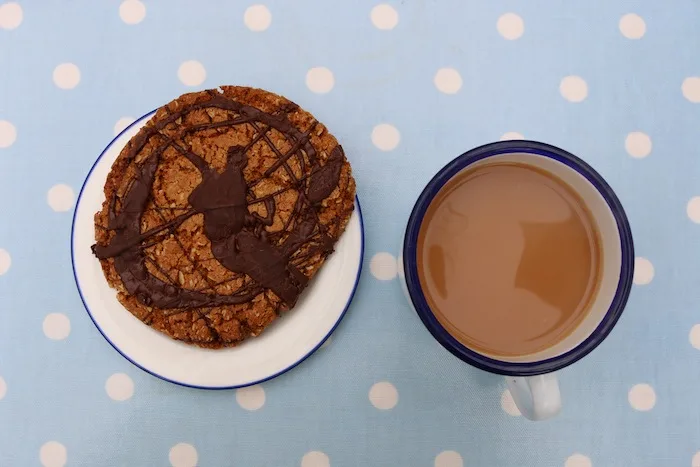 Meals with a view
No matter where you go, you can always find a decent view to go with your dinner. I'm sure food tastes better when you've got a sea view.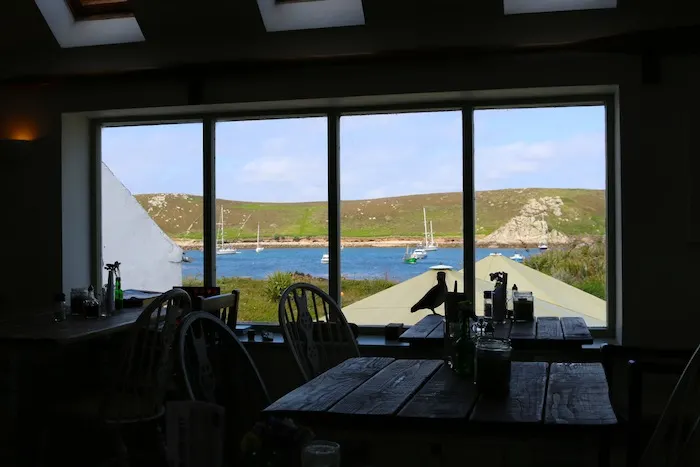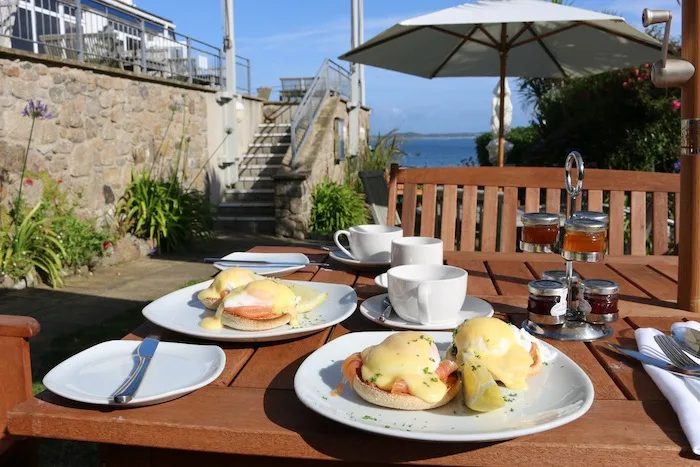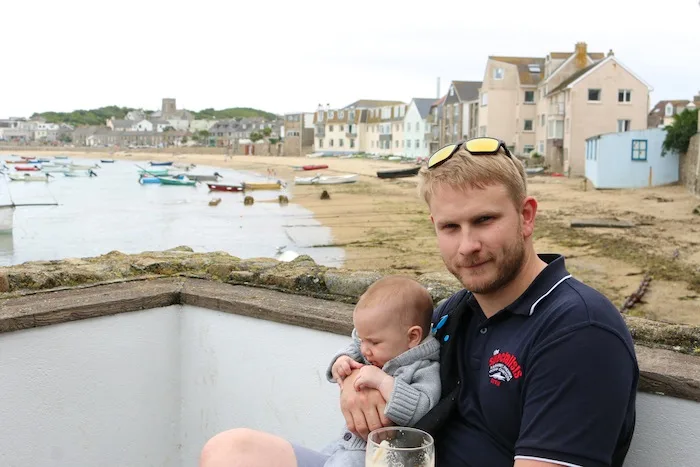 The walks
The number one thing to do on the Isles of Scilly is to go for long, leisurely walks. There are countless walking paths and you can guarantee there will be a few cafes and pubs along the way. After all, refreshments are the most important part of any walk.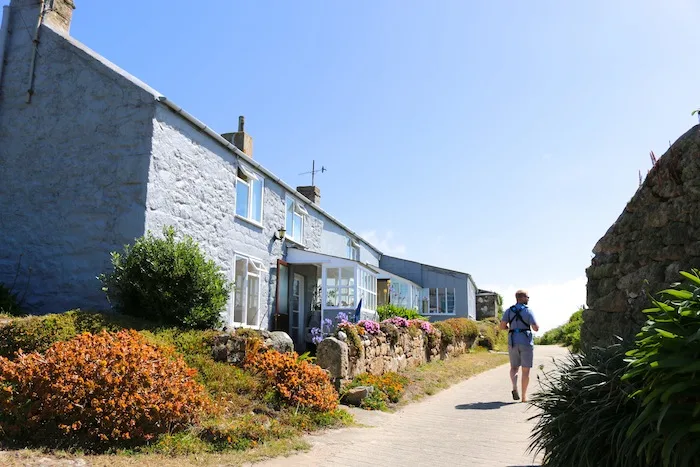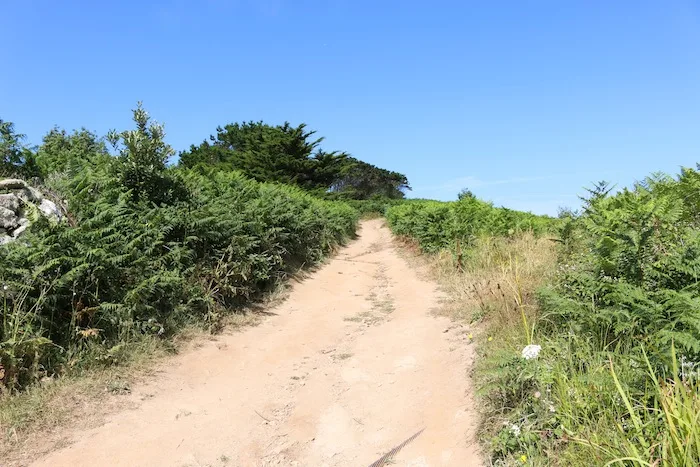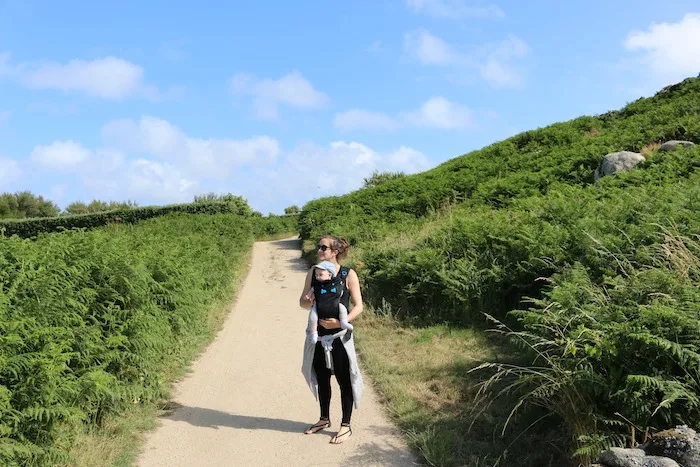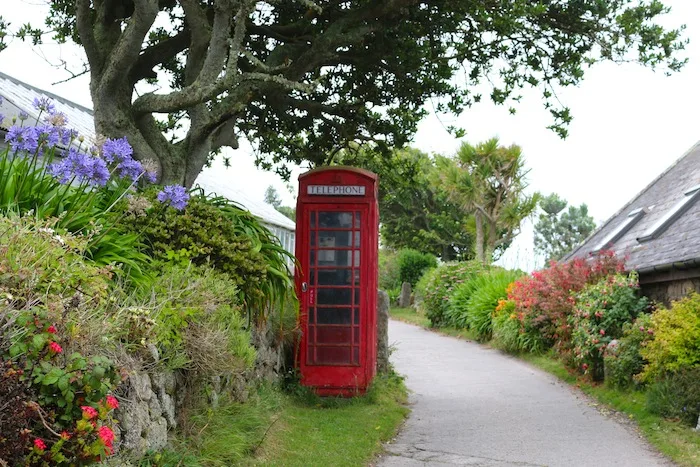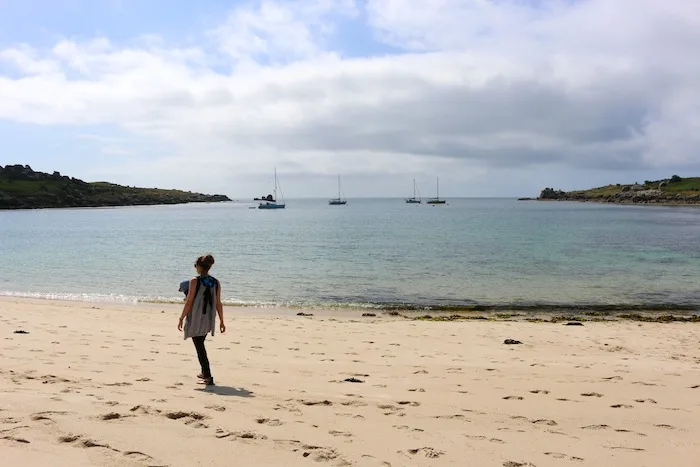 Tresco Abbey Gardens
Abbey Gardens on Tresco island is a 17-acre sub-tropical garden. The Isles of Scilly very rarely have any frost and this gorgeous environment allows plants to thrive which would normally die in the UK. The grounds were established in the 19th century and they're beautiful. Tresco is also low on predators so you'll see lots of unusual animals – we even spotted a red squirrel.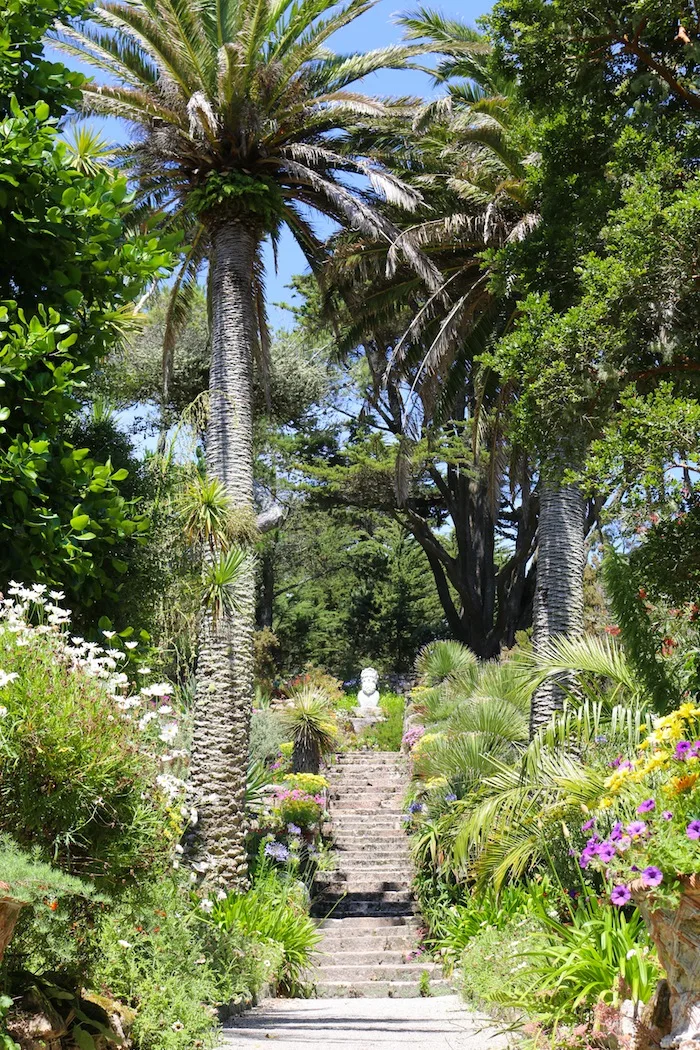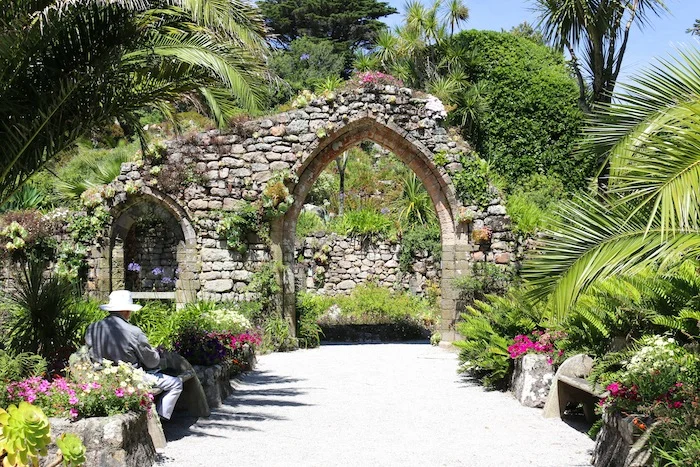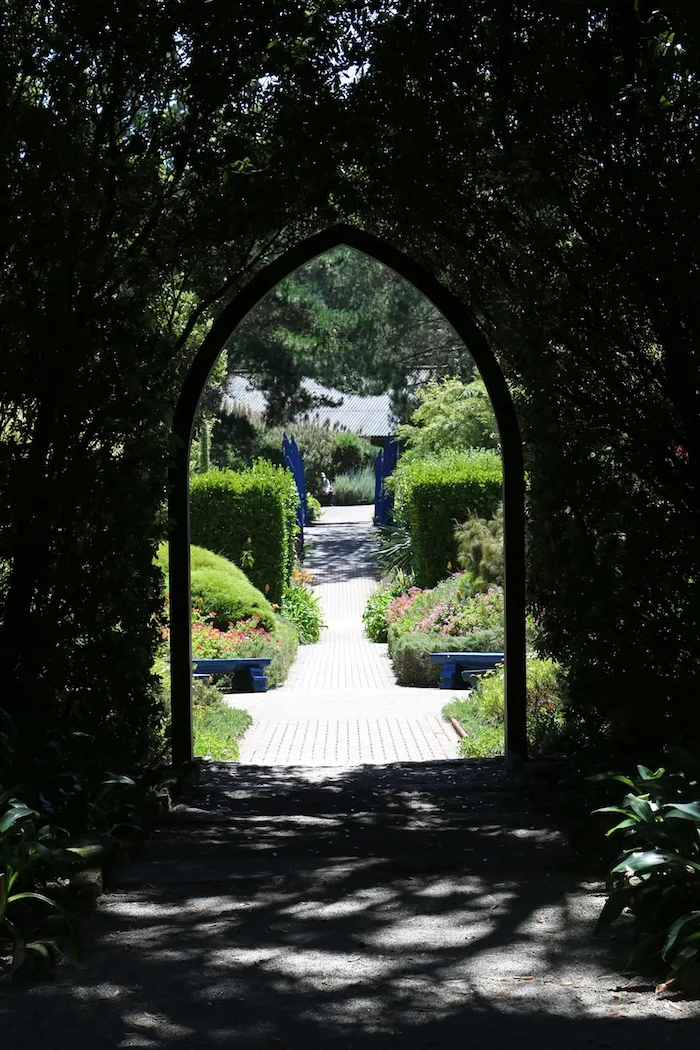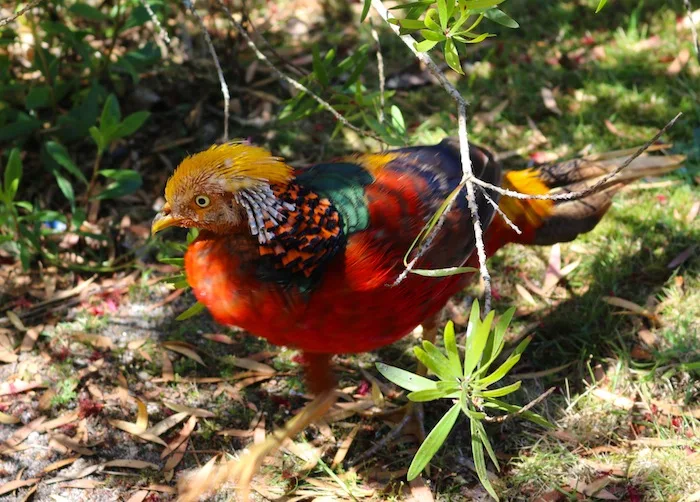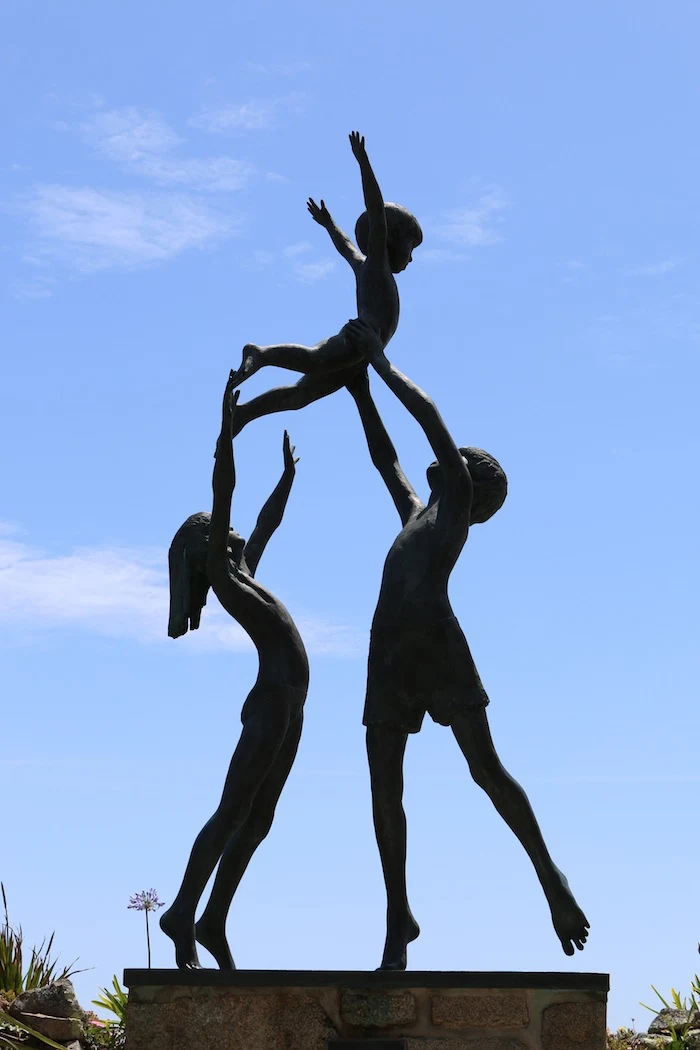 Getting close to nature
You can't beat a bit of time getting all 'at one with nature' and appreciating things like bugs, animals, plants and views.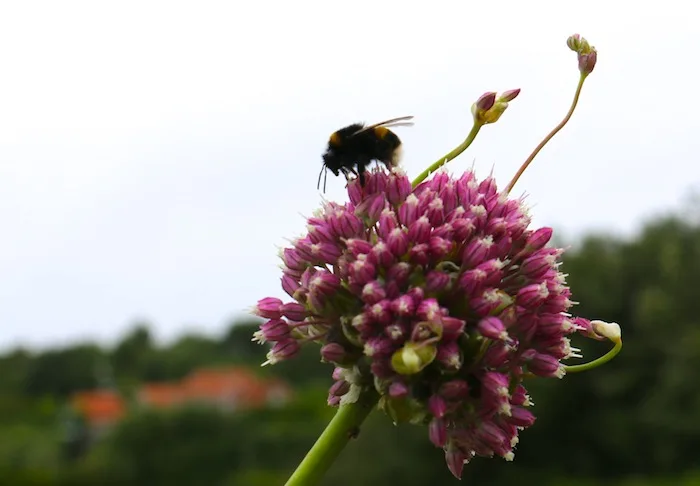 Vineyard
There's a vineyard on St Martin's. Do I need to say any more?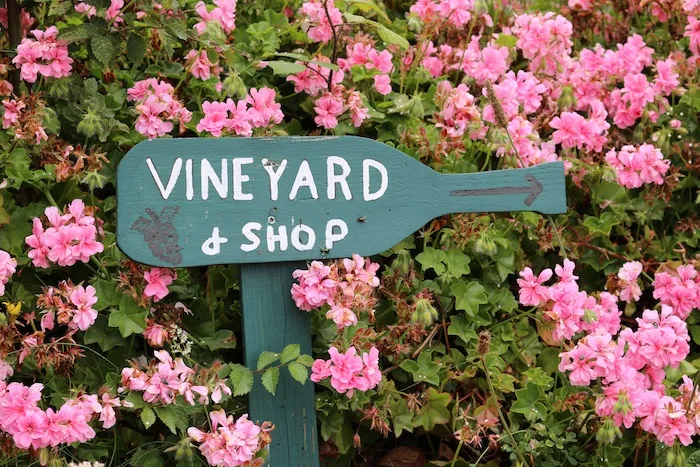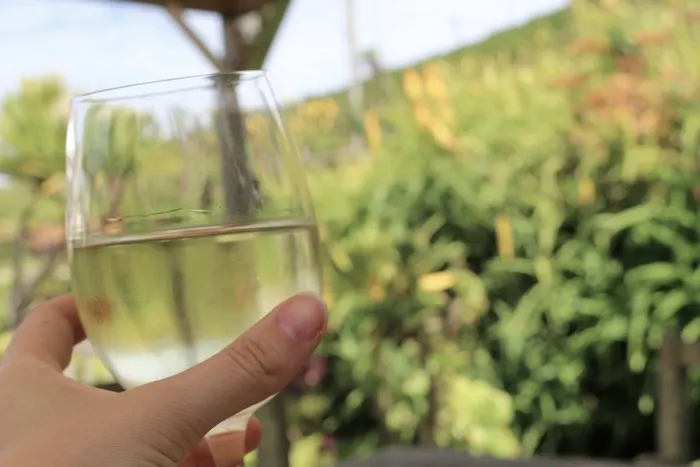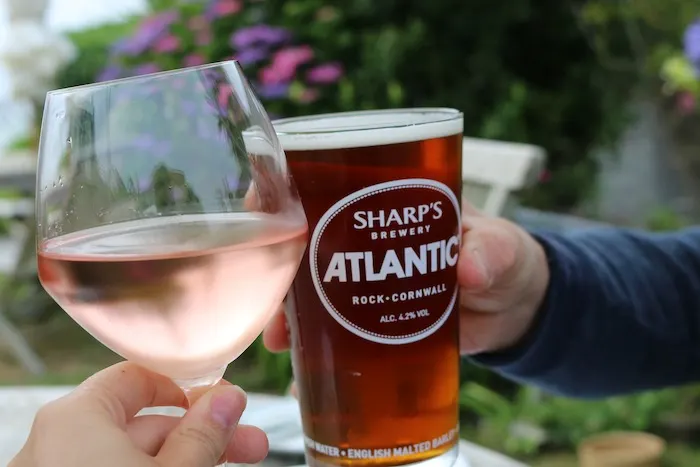 Places to stay
For such small islands there are so many places to stay. You can choose from luxury hotels, mid-range hotels, camping in a field (a very lovely field, I might add) and self-catered cottages. We stayed at Tregarthen's and loved it.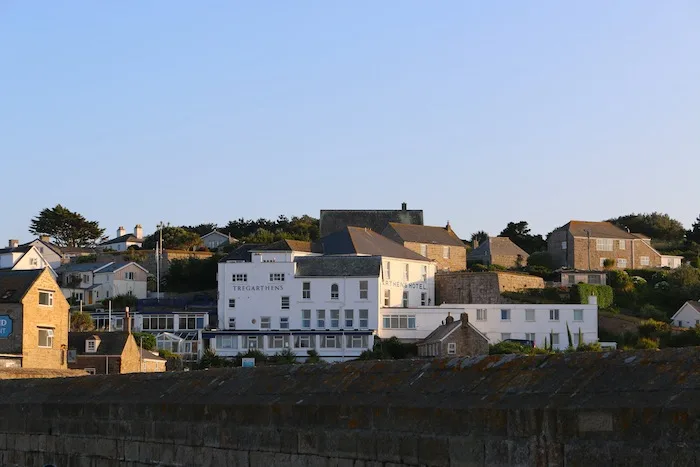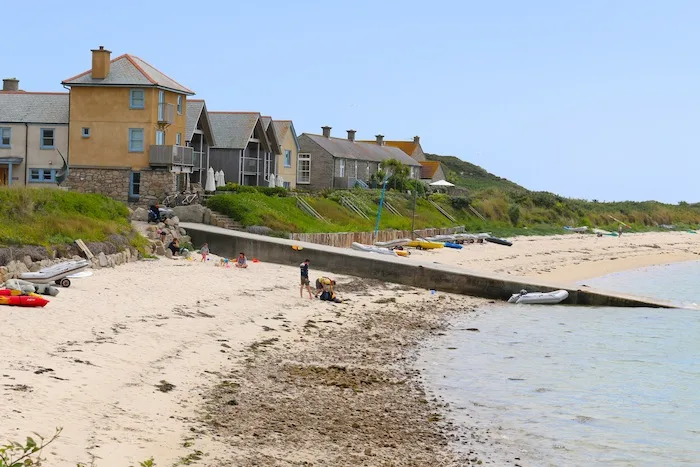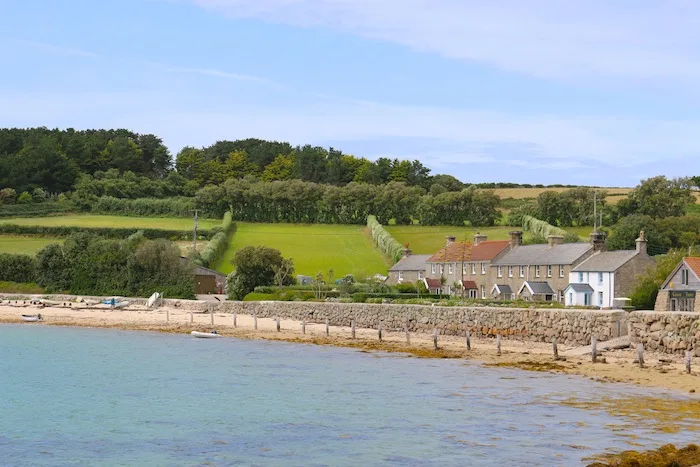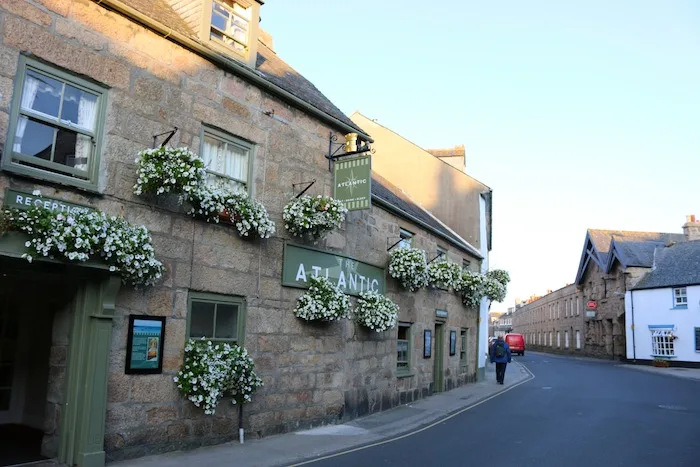 Hidden Bays
Get off the beaten path and you're sure to stumble upon a few hidden bays around the islands.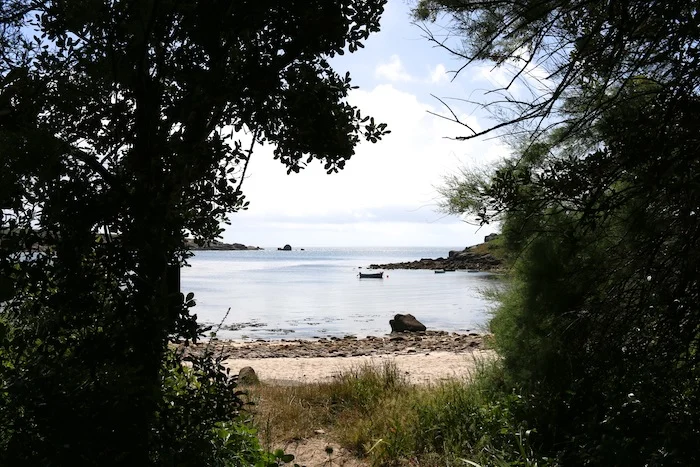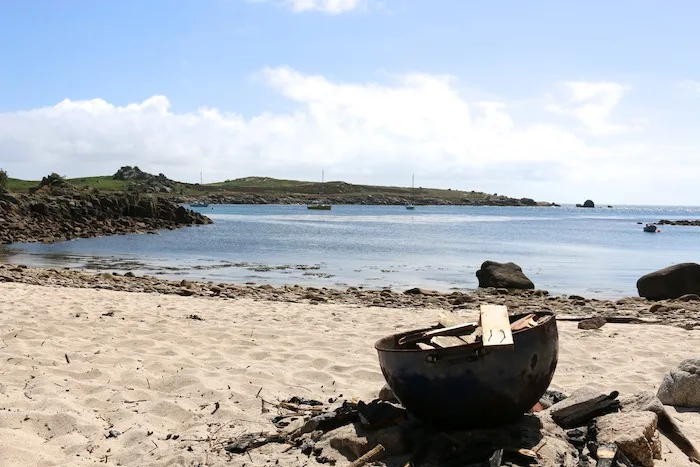 The local chippy
This is the fish and chip shop on St Martin's. I don't know about yours, but my local chippy doesn't look like this!
Unfortunately it was closed when we visited but we were told by many (many!) people that the fish and chips here are amazing.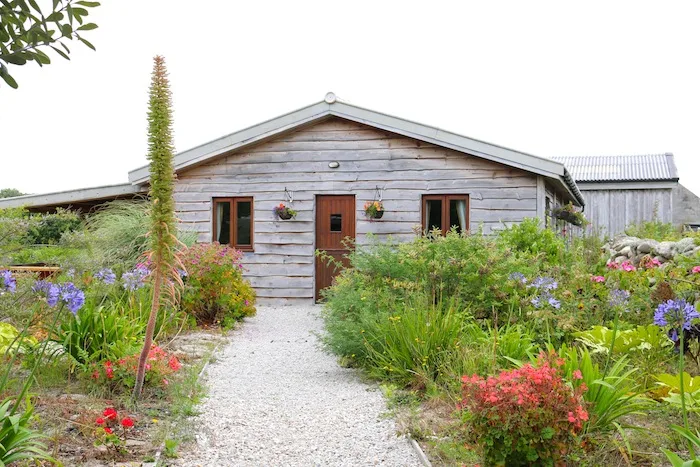 The Sunsets
Ahhh, pass me a glass of wine and I could sit and watch that sunset every night all summer.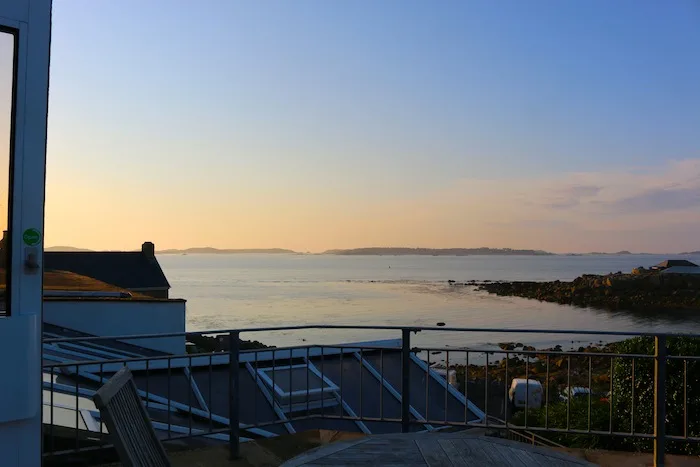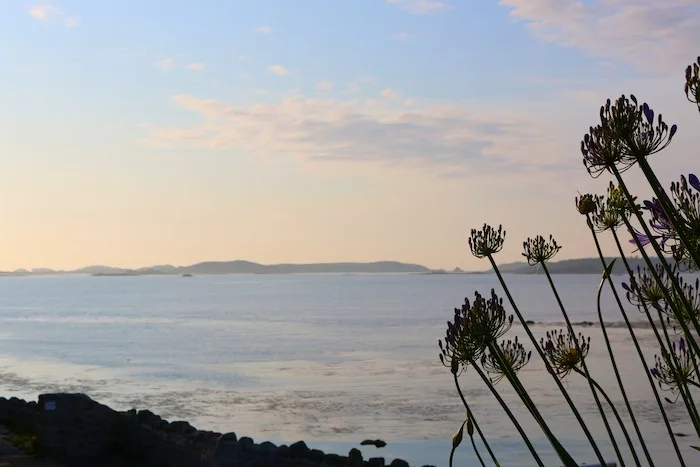 It's baby-friendly
Anywhere that gets the thumbs up from George gets the thumbs up from us. The slow pace of life suits babies perfectly. And let's not forget that the sea air sends them right to sleep. Double thumbs up.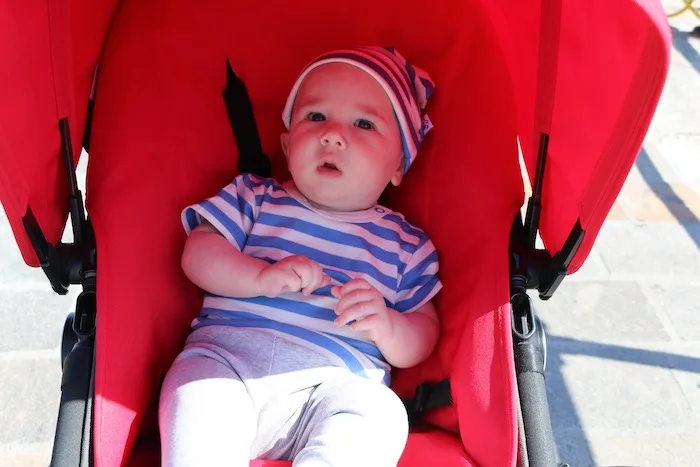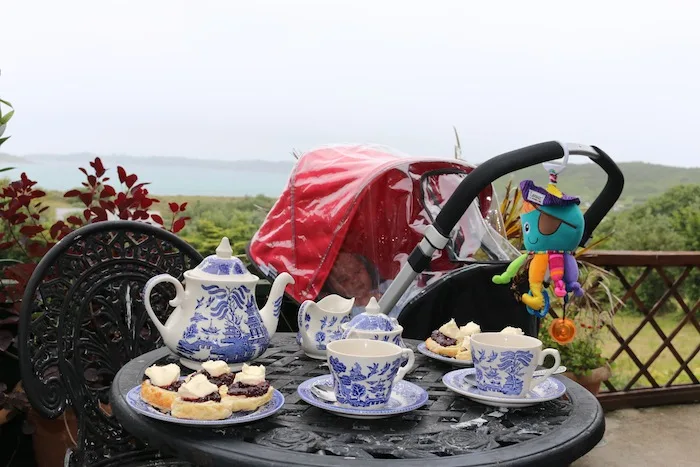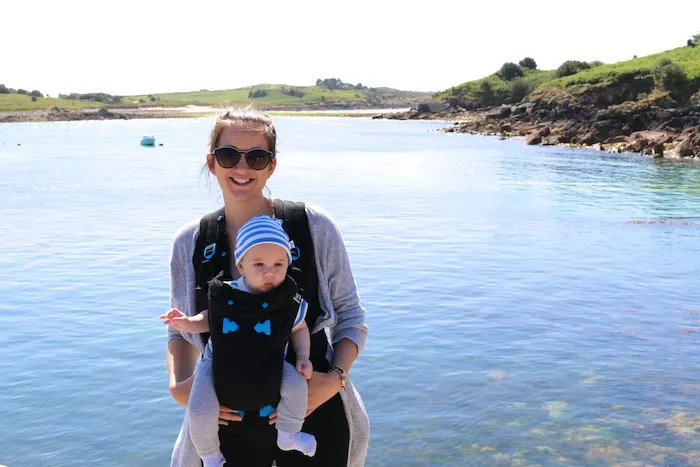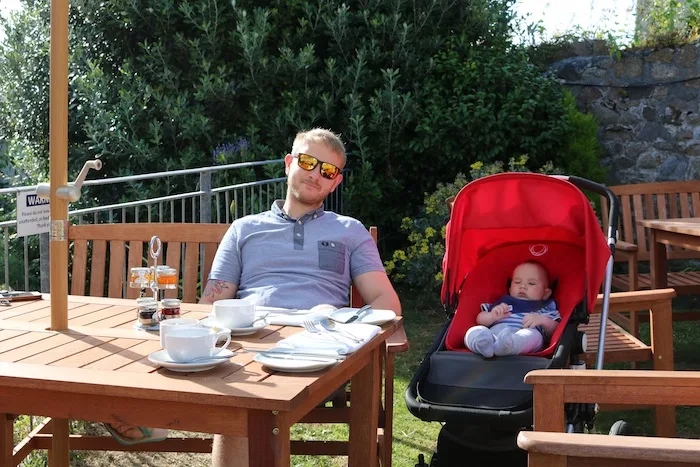 It's beautiful even when it rains
This is still the UK so you've got to expect a little rain. Thankfully, the Isles of Scilly are still gorgeous when it rains. Everyone retreats to the pubs and cafes and there's a jolly British atmosphere as everyone pretends they don't care it's raining.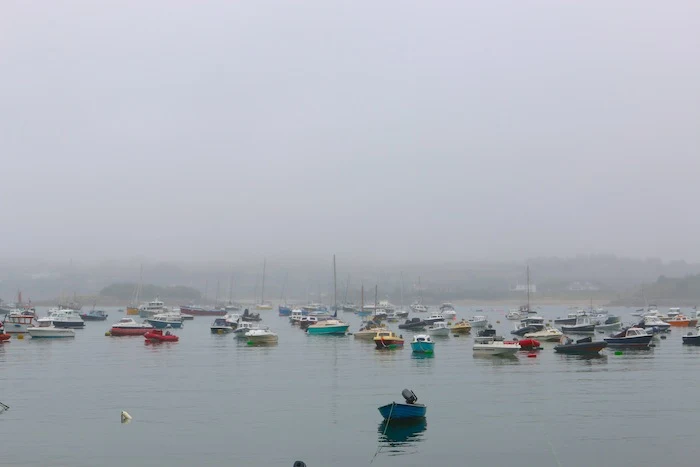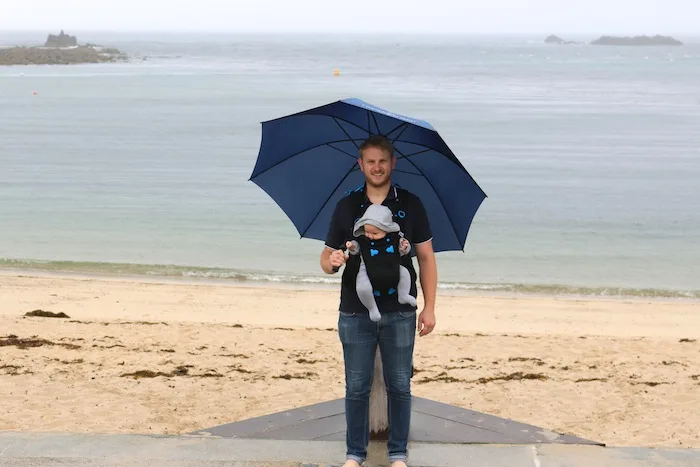 Honesty Stalls
Everywhere you go on the Isles of Scilly you'll see honesty stalls outside people's homes. They sell everything from veggies grown in their own garden, homemade jams, second-hand books and DVDs, handmade crafts, eggs or even fresh flowers picked from the garden.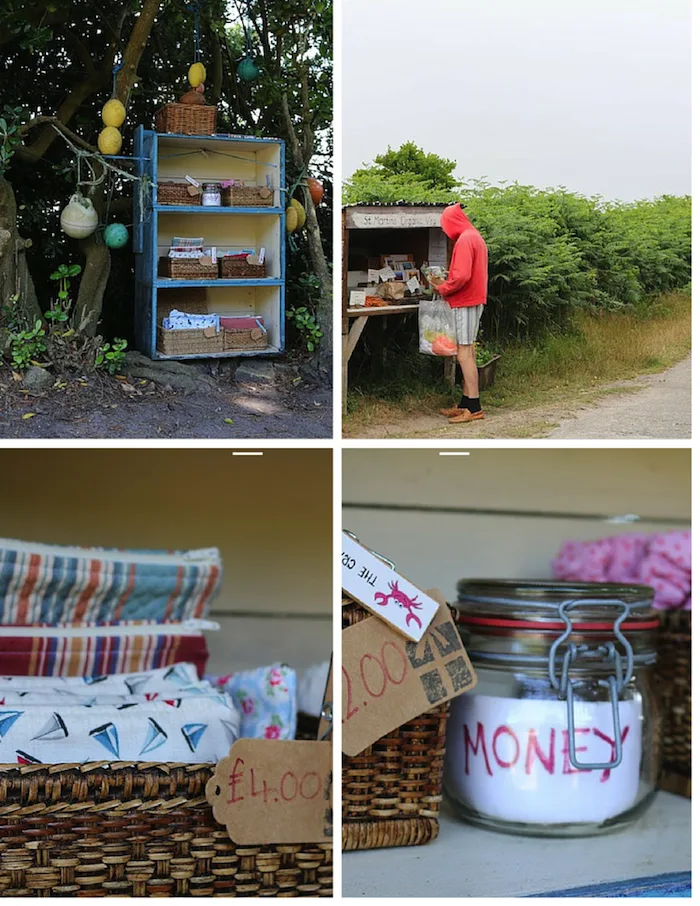 Rope Swing!
Who doesn't love a good rope swing!? Spotted on Bryher.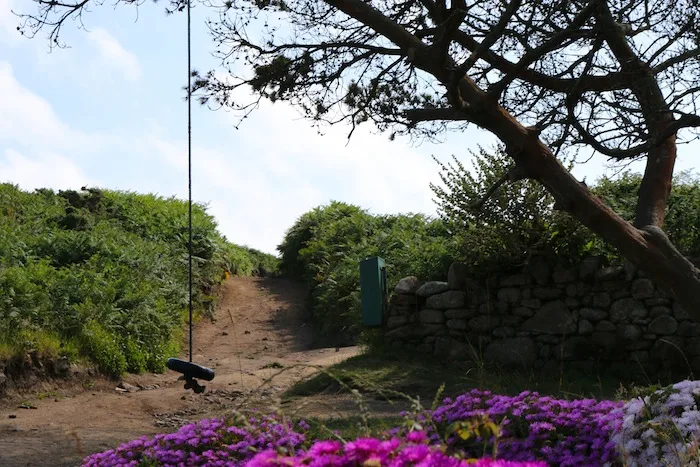 Water sports
You can get all adventurous and try things like kite surfing and scuba diving. You can even go snorkelling with seals – although you need to book this a long way in advance which I sadly discovered the hard way.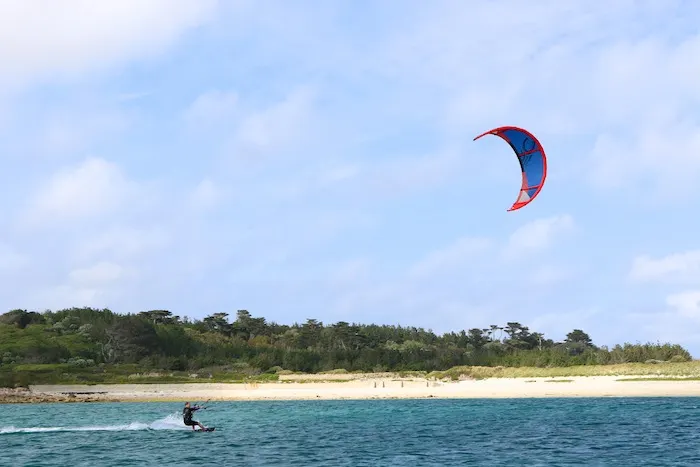 Ice cream
Real Cornish ice cream. Enough said.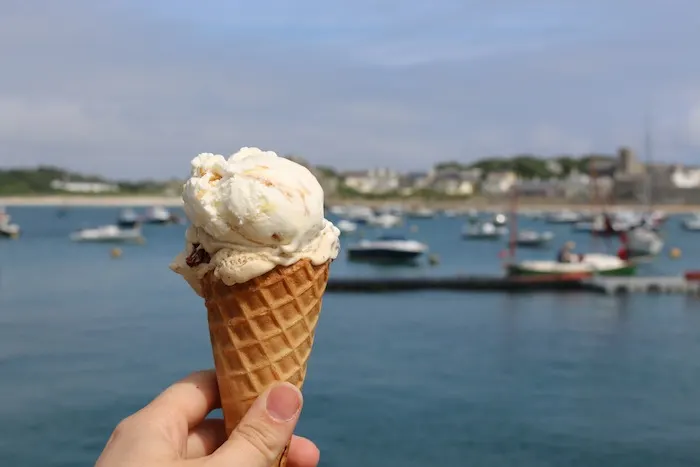 Cornish Pasties
Let's not forget that Cornish pasties are simply delicious and when you're so close to Cornwall, you can get a good pasty!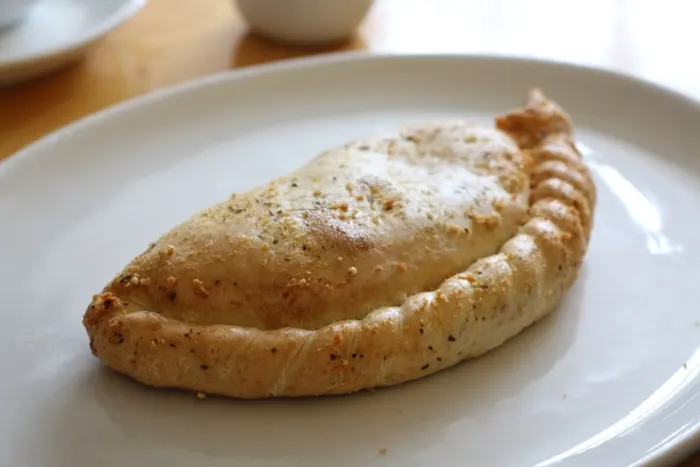 What do you think? In love yet…?
Pin this…