Over the past few years I've planned a couple of weekend trips to Jersey but, for one reason or another, they haven't happened. I've even booked to spend two weekends in Jersey but I've had to cancel at the last minute and it feels like I'll never get to Jersey!
I was meant to have a family weekend in Jersey last weekend with Sam and the boys but Sam got meningitis just before we were meant to go (seriously, that guy could never just get a cold or even Man Flu, he has to go a step further!) Our trip was cancelled but we had the most incredible itinerary planned so I thought I'd share it with you today for anyone else planning a family holiday to Jersey. I will get there one day!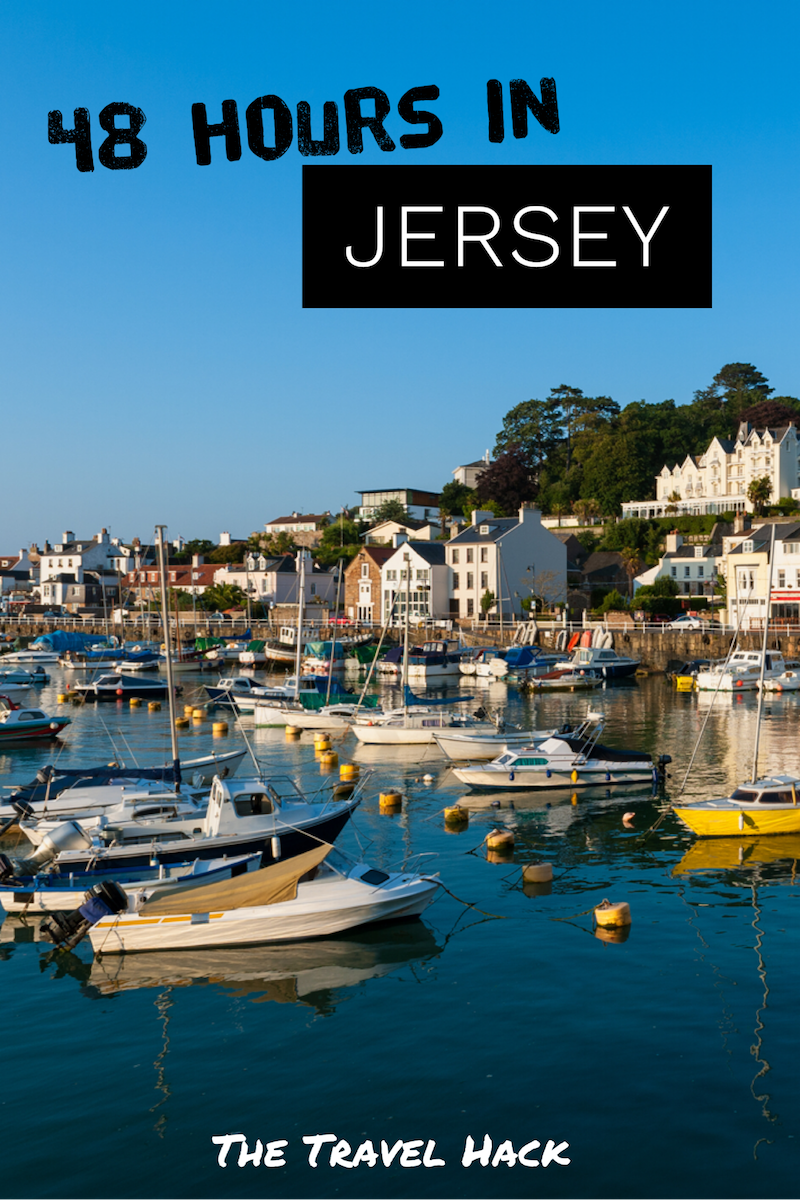 Just a hop, skip and a jump away – between England and France – sits the island of Jersey, the largest of the Channel Islands, and the perfect place for a weekend getaway unlike anywhere else.
I have to confess that I wasn't sure if Jersey is part of the UK or not, so I looked it up and it turns out it's a self-governing dependency of the United Kingdom. It's a bit British, but it's also a bit French. And, thanks to the German occupation during WWII, there's a hint of German history there, too.
The island of Jersey is just five miles long, nine miles wide, and has a population of around 100,000. It may be small, but there's plenty to see and do, and thanks to the spectacular landscapes mingling with relaxed, seaside charm, there's no better way to spend a weekend. When you get there, I've created this Jersey weekend itinerary to help you make the most of your time.
How do you get to Jersey?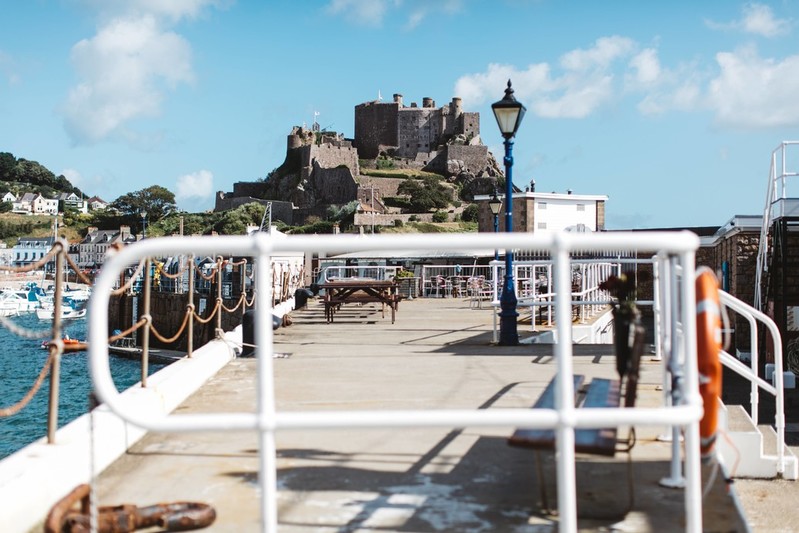 There are flights from all around the UK, with daily direct services from Birmingham, Bristol, Sheffield, East Midlands, Liverpool and London Gatwick. The flight time is around an hour, which means you can head off straight from work on a Friday and be sitting by the seaside in time for a late dinner.
Take a look at Skyscanner to find your perfect flight. The flights from Liverpool (my favourite airport!) are SO cheap.
How do you get around Jersey?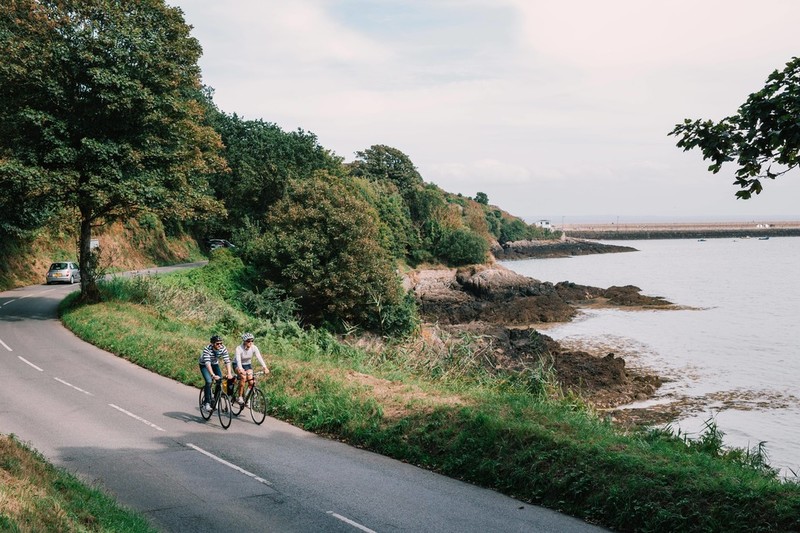 The best way to see the most of Jersey in the shortest amount of time is to rent a car. You could get by without one, but you'd be missing out on seeing some of the island's most spectacular landscapes. If you don't fancy getting behind the wheel though, you can try a guided tour, public transport, renting a bike, or just using your own two feet and walking between locations!
This itinerary assumes you've rented a car, but if you don't have your own wheels, you can adapt the activities to suit your needs.
Where to stay in Jersey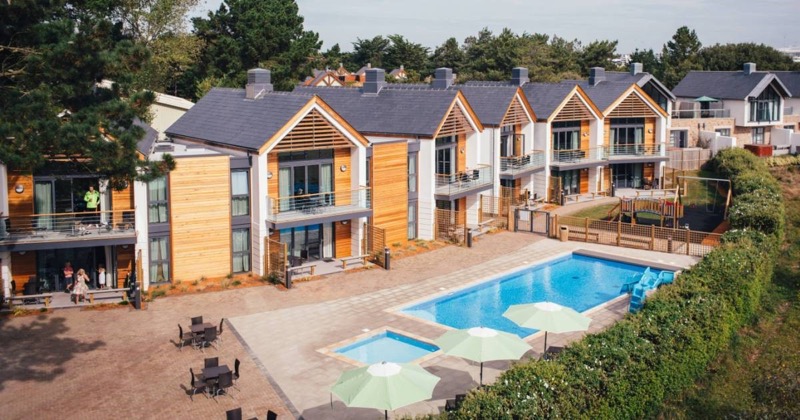 Located in the St Brelade area of Jersey, just a 10 minute drive from the airport, Les Ormes resort is a self-catered property that's ideal for families.
The on-site cabins are self-contained, and range from one bedroom to five – there's even a lodge that sleeps as many as 12. Les Ormes is pet friendly, and has incredible facilities including a golf course, pool and tennis courts. It looks like the perfect place for kids and this is where we'll stay when we finally get there!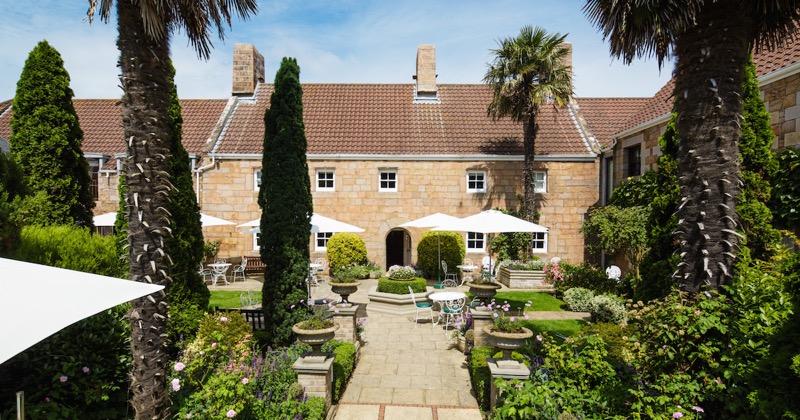 This historic hotel dates back to 1674, and it retains much of its traditional Jersey charm, with plenty of luxurious modern touches. Located close to the airport, but in a lovely rural setting that makes it feel like it's miles from anywhere, Greenhills Country House was recently refurbished, with every detail carefully considered.
Guests can enjoy the award-winning gardens, a heated outdoor pool and a restaurant that serves seasonal, local food.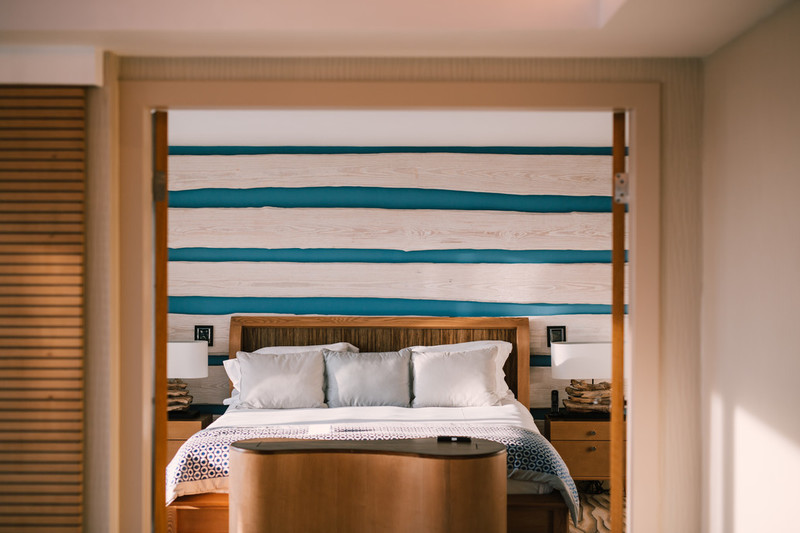 If you're looking for a touch of glamour for your weekend in Jersey, The Royal Yacht is a great choice in the heart of St Helier. It's modern and buzzy, with subtle nautical design, restaurants and bars, and even an award-winning spa to help you have the ultimate indulgent weekend.
Perfect for couples or a group of friends looking for a fun and memorable weekend that's a little bit of city chic in a stunning seaside setting.
This is where I'd stay if I was going without the kids!
A Jersey Weekend Itinerary
Friday in Jersey
Catch an afternoon or evening flight, pick up your rental car and check into your hotel.
Then head to the town of Saint Brélade for a fresh seafood dinner at Jersey Crab Shack. This casual restaurant has a huge seafront terrace as well as an indoor dining area if the sun's not shining, and it serves delicious local lunches and dinners.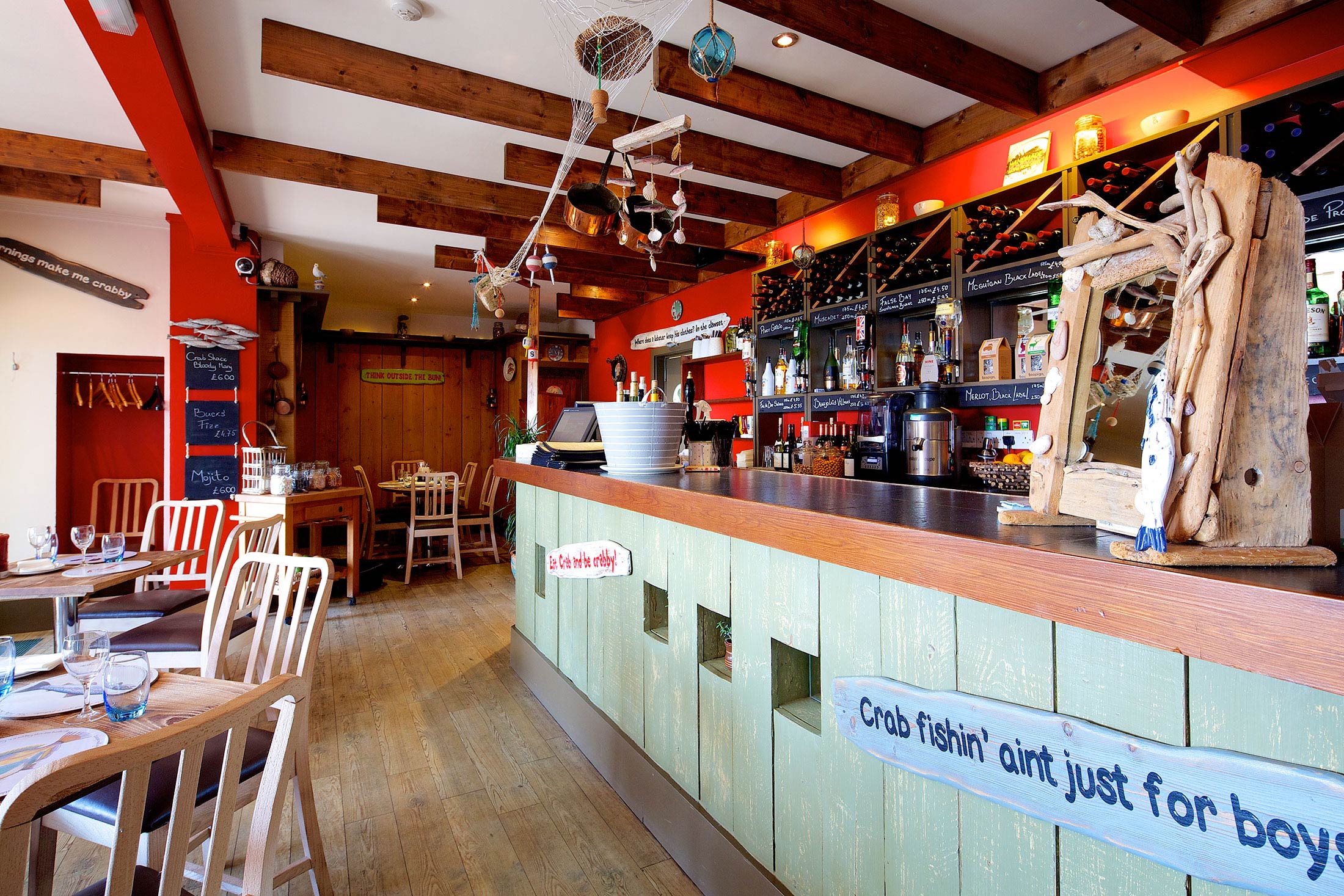 The star of the menu here is seafood – dishes like fish and chips are firm favourites – but they cater to vegans and vegetarians, and even those with gluten allergies. There really is something on the menu for everyone, so kick back with a drink in your hand and watch the sun set over the water – the perfect start to a weekend in Jersey.
Saturday in Jersey
Morning
If your accommodation offers breakfast, fuel up for the day there. If not, check out one of the island's amazing farms shops and purchase fresh local food for a breakfast picnic (or something delicious from the in-house bakery to eat right then and there).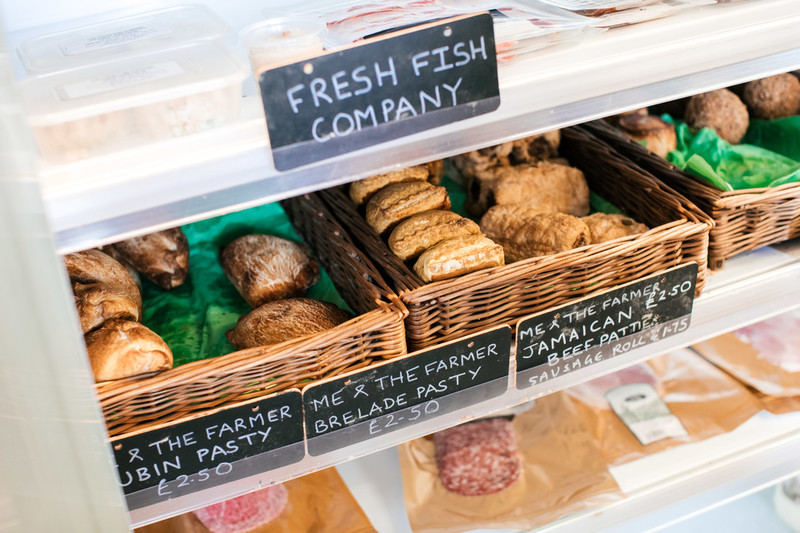 Lucas Brothers is one of the oldest farm shops on the island, and they not only sell fruit and veg, but also local dairy, bakery items and flowers. Classic Farm Shop is another great choice for local food, stocking specialty goods as well as their very own dairy and beef. Perfect for self-catering supplies!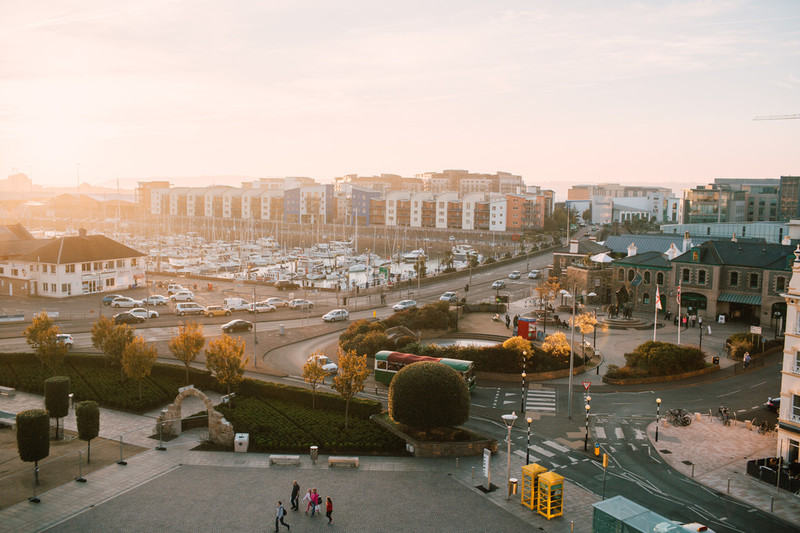 Spend the rest of the morning exploring the picturesque town of St. Helier, discovering all of the area's highlights. Here are just some of the attractions and sights you can choose from:
Elizabeth Castle – Perched on the rocks in St Aubin's Bay, Elizabeth Castle is over 300 years old, and is accessible either by boat, or by walking across the causeway when the tide allows. Explore the grounds, and experience history coming to life with live demonstrations and gunfire with the Master Gunner at 12, 1 and 2pm.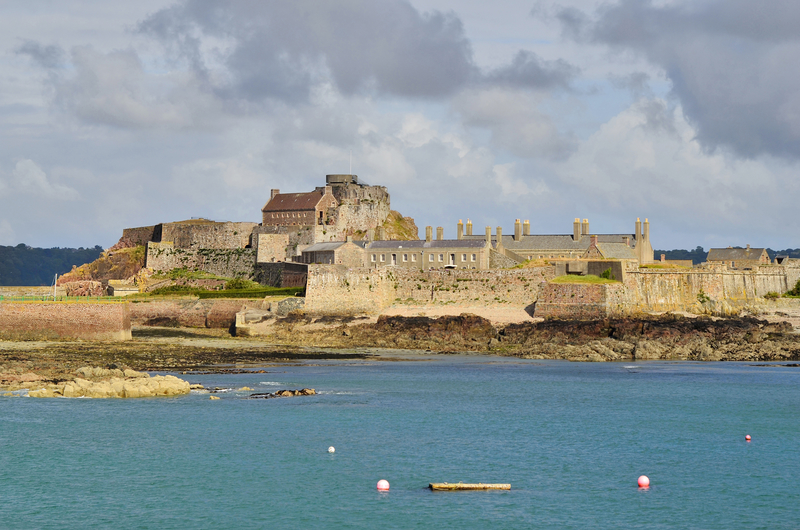 Th

e Jersey Museum

– Learn everything there is to know about Jersey's history, starting from around 250,000 years ago, right up until today. Watch the 'Story of Jersey' film, learn about the culture and language of Jersey, and stop for a coffee at the on-site cafe.
Société Jersiaise – Founded in 1873 by Islanders who were passionate about preserving the history, the language and the antiquities of Jersey, Société Jersiaise is now part museum, part library, and a great glimpse into Jersey's past…and present.
The Maritime Museum – This interactive museum offers fun for the whole family! Use all of your senses as you learn about Jersey's maritime history, told through stories of people who have lived in Jersey for generations.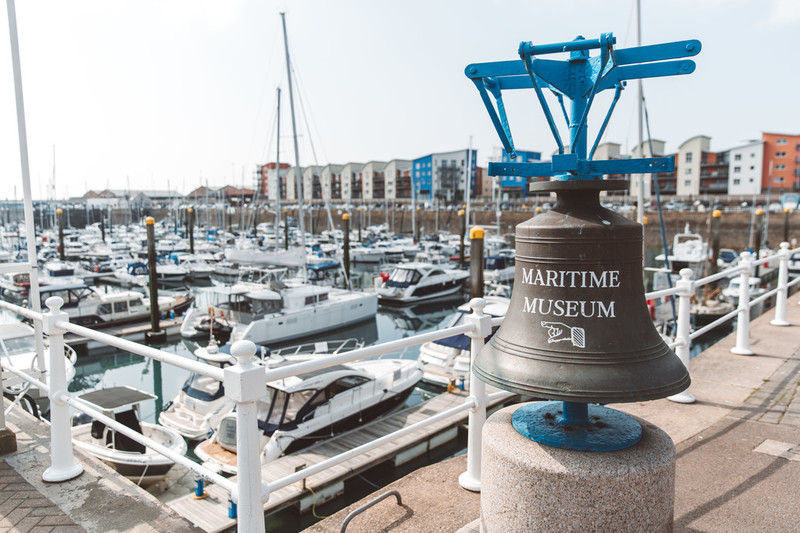 Studio 18 – Showcasing the work of many local artists, Studio 18 is a contemporary art gallery that's been around for over 45 years. As well as local work, there are international artists' pieces on display, and occasionally there are exhibitions taking place in the gallery.
Central and Beresford Street Markets – A chance to browse and buy local produce, crafts and other goods, The Central and Beresford Street Markets have been serving the community for over 200 years. Take a stroll through the vibrant stalls and stop for a mouthwatering snack!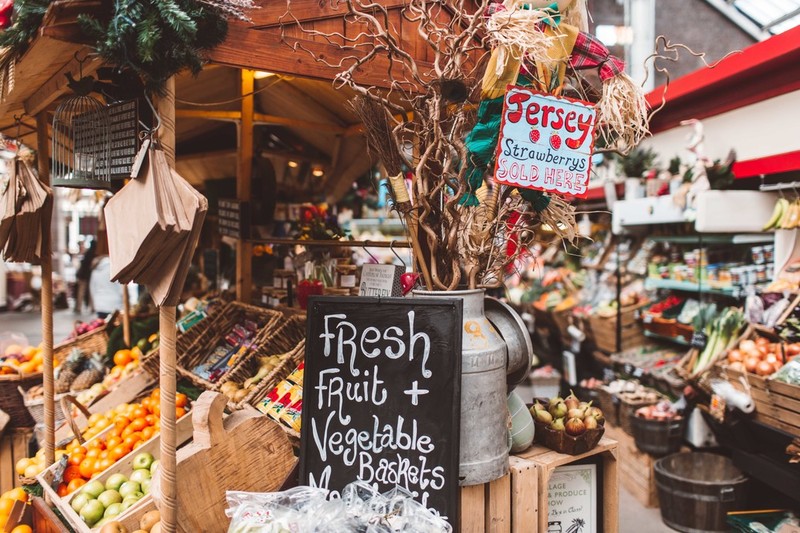 War Bunkers Tour – See a different side of Jersey with a tour of the restored WW2 German bunkers on the island. There are whole day tours available, or you can arrange a private tour to just see one or two – however you do it, you'll be fascinated by this slice of Jersey's history.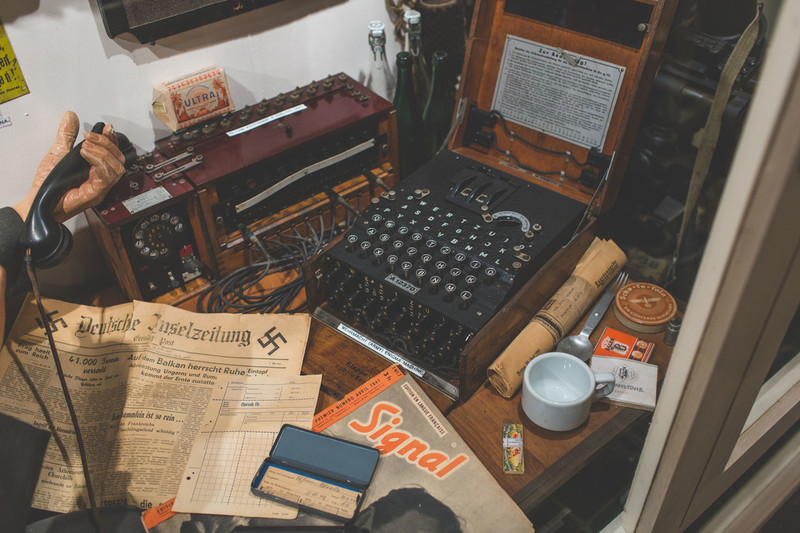 The Mansell Collection – One of Jersey's most famous residents is British former racing driver Nigel Mansell, and in this museum, visitors can follow his career to becoming a champion. See his trophies, helmets, and even his cars – kids large and small will enjoy this attraction on the outskirts of St. Helier.
Liberation Square – This eye-catching sculpture represents the liberation of Jersey from the German forces after WWII, and it was unveiled in 1995 to mark the 50th anniversary of the liberation. The statue caused some controversy among locals, but whether you love it or hate it, it's a must-see in St. Helier.
Saturday Afternoon
After all of that exploring, you'll have worked up an appetite, so it's definitely time for some lunch. Stop in at Tiffin Restaurant and Marina Bar to enjoy a meal with stunning views over the Marina.
Time to get moving again. Head around the island to St. Brelade, just 20 minutes away, and get to know Jersey from a totally different perspective: on the water! Try a stand up paddle boarding (SUP) tour or lesson, and get a workout while you have a lot of fun, too.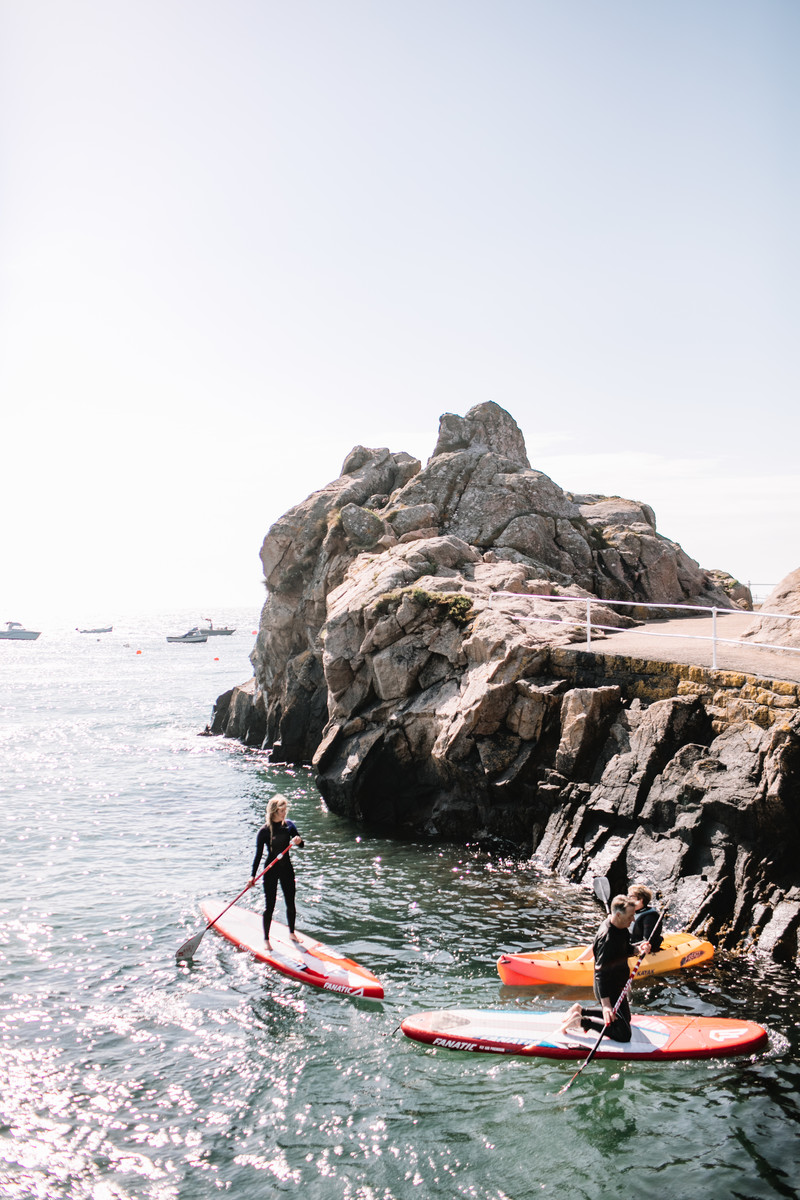 Saturday Evening
You've well and truly deserved a relaxing evening of good food and wine – and you'll find both at La Cantina, a family restaurant in St. Helier.
Their modern Italian menu features classics like pizza and pasta, as well as some local twists such as risotto with freshly-caught Jersey seafood. Pair your meal with a hearty Italian wine, and prepare to be wowed by the flavours and ambience of La Cantina.
Sunday in Jersey
Morning
Start your day right with a hearty brunch at El Tico Beach Cantina, with a menu ranging from ultra healthy to incredibly indulgent. As one of the island's original surf schools, there's a strong surfing culture there today, starting with its prime beachfront location. Breakfast is served daily from 9 till 11:30am, so get there early (and make sure you're hungry!).
Rent a bike and get to know the island via its extensive network of cycle paths. Priority is given to pedestrians and cyclists, so it's a safe way to see a bit more than you would from behind the wheel of a car.
Go whichever way takes your fancy, and then stop for some lunch. A great option is the famous Colleen's Cafe, perched over the sandy bay of Greve de Lecq. Order a sandwich, fish and chips, or a salad, and breathe in the fresh sea air while you eat.
Sunday Afternoon
The last stop on your Jersey weekend itinerary is the traditional fishing harbour of Rozel Bay. Stop at The Hungry Man café for an indulgent hot chocolate, and stroll along the shingle beach as you take in the quaint, colourful seaside buildings.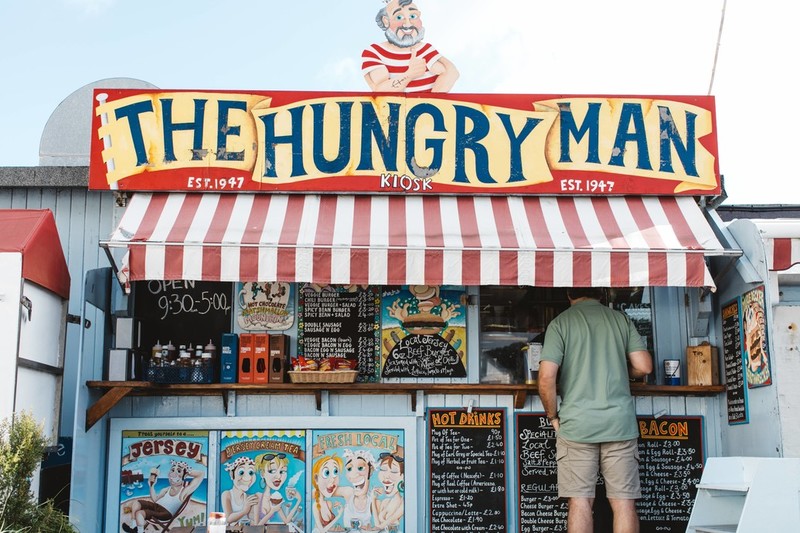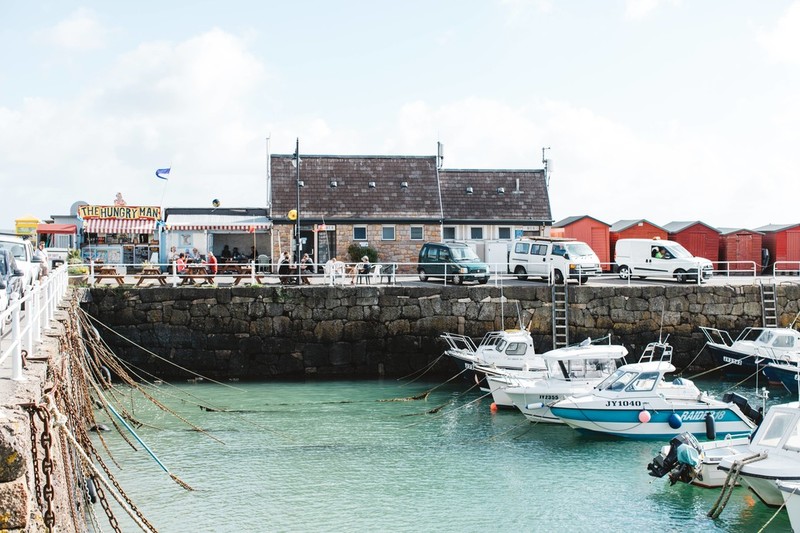 Sadly, it's time to leave. Head to the airport to catch your flight home, and be back in time to brag to everyone in the office on Monday morning about your amazing weekend in Jersey!
Of course, there's far more to do in Jersey than what's included in this Jersey weekend itinerary, as you'll see when you get there. But for just a taste, a weekend is perfect – if only to discover all of the things you'll do when you return.