We've just returned from a family stay at Alton Towers Splash Landings Hotel so I'm here today to share my review and tell you all about it.
I've wanted to stay at an Alton Towers hotel for years but we don't live far from Alton Towers so it felt like a huge and unnecessary expense. It is expensive! But is it worth it…?
I think so!
Staying over in the hotel made our weekend at Alton Towers even more magical and it really did make it so special.
Alton Towers has six accommodation options:
Alton Towers Hotel
CBeebies Land Hotel
Splash Landings Hotel
Stargazing pods
Woodland Lodges
Luxury Treehouses
I chose the Splash Landings Hotel, simply because it was the cheapest for our family of five. It's a Caribbean themed hotel and it's home to the Splash Landings Waterpark. Most of the windows around the hotel look out to the waterpark so you really feel immersed in the waterpark, even when you're just having a drink! This really added to the holiday feel and felt like we were abroad.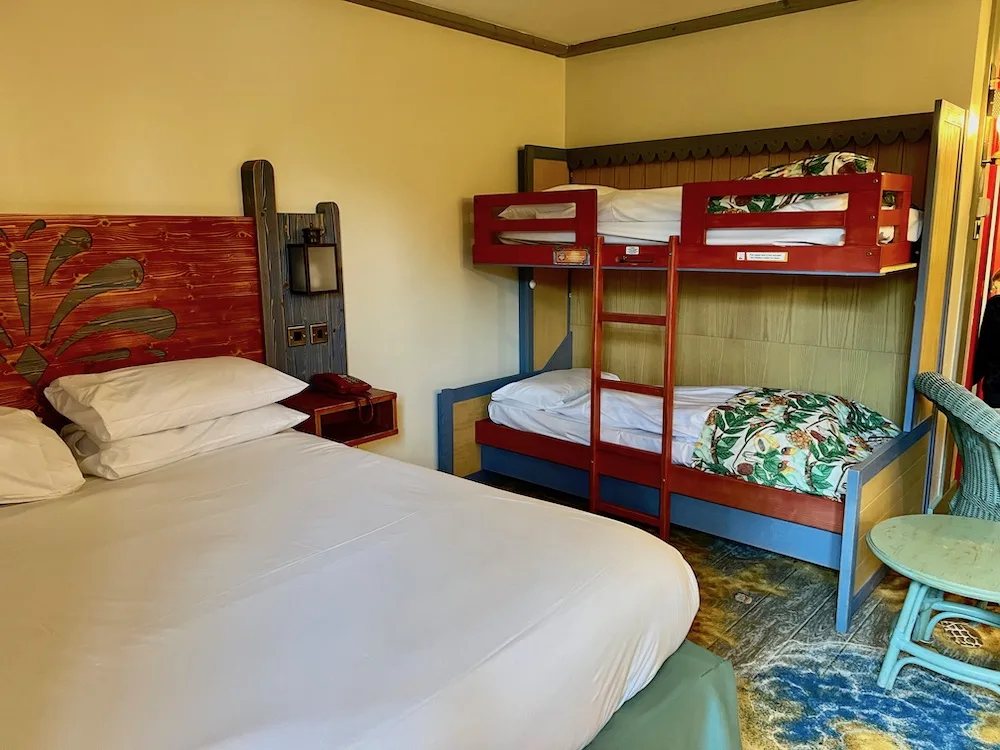 Splash Landings Hotel turned out to be a brilliant choice; it was simple, comfortable and an easy place to rest inbetween an exciting day at Alton Towers and then a second day at the waterpark.
We usually love glamping but I'd save this for the summer months. It was dark the whole time we were at the hotel so we would have missed some of the magic due to it being dark. I also think you have so much fun at the theme park and water park, I'm not sure you need exciting accommodation too.
I'll admit that my expectations were pretty low for the Splash Landings Hotel but it was great.
The hotel was busy, chaotic, noisy and full of children…but that's exactly what we were here for!
I would not recommend you stay here if you want to relax. This is a very family friendly hotel with noisy little kids everywhere!
If you have noisy little kids then you're going to love it. We felt so welcome and we didn't need to worry about our children touching everything, running about, getting too excited or making lots of noise.
I'll admit that my husband and I did feel like we needed to go and sit in a dark, quiet room after our weekend away! But we all loved it and I'd go back again in a heartbeat.
Just for reference, we visited in mid-October 2022 with our three children, George (7), Joseph (6) and Alba (2). We actually went for Joseph's birthday as his main birthday present!
Watch this video below to see a room tour and more clips from inside the hotel…
What we did during our two days at Alton Towers
We arrived on Saturday, not realising it was the first Saturday of the English October half term (we live in Wales!) But thankfully it wasn't too busy and it was glorious, sunny autumnal weather so we couldn't have had a better day.
We spent the first day in Alton Towers theme park. We arrived at 9.30am, parked in the hotel car park (for free) and took the monorail into the park.
At 4pm we left the park and went to check-in to the hotel (check-in is available from 3pm). I then stayed in the hotel room for two hours with our younger two children while they had a nap (and tbh I had a much-needed rest and a cuppa!) while my husband and our older son ran back into the park to go on a 'big kid ride'.
At 6pm we then went back into the park because it was the Halloween Scarefest and the rides were open late and there were lots of performances going on.
At 9pm we went back to the hotel and had a drink in the bar where there were dancers and entertainers for the kids.
At 10pm we all piled into bed, absolutely exhausted!
The following morning we had breakfast at 7.45am – which was actually way too early in hindsight but I'd had so many emails encouraging me to book it early!
We checked out of the room at 9.45am and packed up the car.
We then went to the Splash Landings Waterpark from 10am-2pm before driving home.
Splash Landings Hotel Beachcomber Room
I booked the Splash Landings Hotel in a Beachcomber Room purely because it was the cheapest for my family of five.
I wasn't too bothered about booking a themed room – mostly because my three kids would each choose a different theme so not having a theme stopped any arguments. The themed rooms are obviously more expensive too.
As there are five of us we had a double bed, a double sofa bed and bunk beds. Our room was definitely bigger than the rooms surrounding us and we really appreciated that extra space. When you have a third child, hotels often just squish them into a corner on a camp bed but this room would easily accommodate 6 people.
The room was spacious and inviting and the beds were really comfortable. The sofa bed was comfy too and it was folded away with all the bedding in place so all we had to do was flip it out at bedtime.
We didn't feel cramped at all and there was even plenty of space for our big pushchair, which we tucked into the corner without folding away.
We've stayed in lots of hotel rooms for families of 5 and this was one of our favourites. The bunk beds definitely stopped it feeling too cramped and our kids love to play on them.
There was a small hanging rail for coats, but other than that there was no cupboard or storage space. I'm assuming most people only stay for 1-2 nights so this wasn't a problem for us.
The bathroom was fairly small but it was absolutely fine and had a bath and a shower and plenty of space around the washbasin.
There was a small TV and our kids loved the beach themed carpets which were covered in sandy footprints and buckets and spades.
There was WiFi but I didn't actually log into it because it was The Cloud and required a billion details to login, so I just told my kids there was no WiFi. It's worth noting that 4 or 5G is VERY slow around the resort.
Downsides to the Splash Landings Hotel Beachcomber Room
The only real negative thing about the Splash Landings Hotel is that it's very hot and humid in there! You can open your bedroom window an inch or two but the whole place is very warm. There is also a fan in the room. The hotel is home to the waterpark so I'm guessing this is why it's so hot!
As it was October, I quite enjoyed the warmth but I noticed other guests complaining they were too hot. If you saw anyone walking down the corridor with their coat on then they'd be sweltering!
We did walk into the Alton Towers Hotel (which is connected) and it felt considerably cooler in there.
Another downside is that the decor is all quite dated. But I've actually stayed in lots of Caribbean hotels and it's pretty spot on at replicating that style!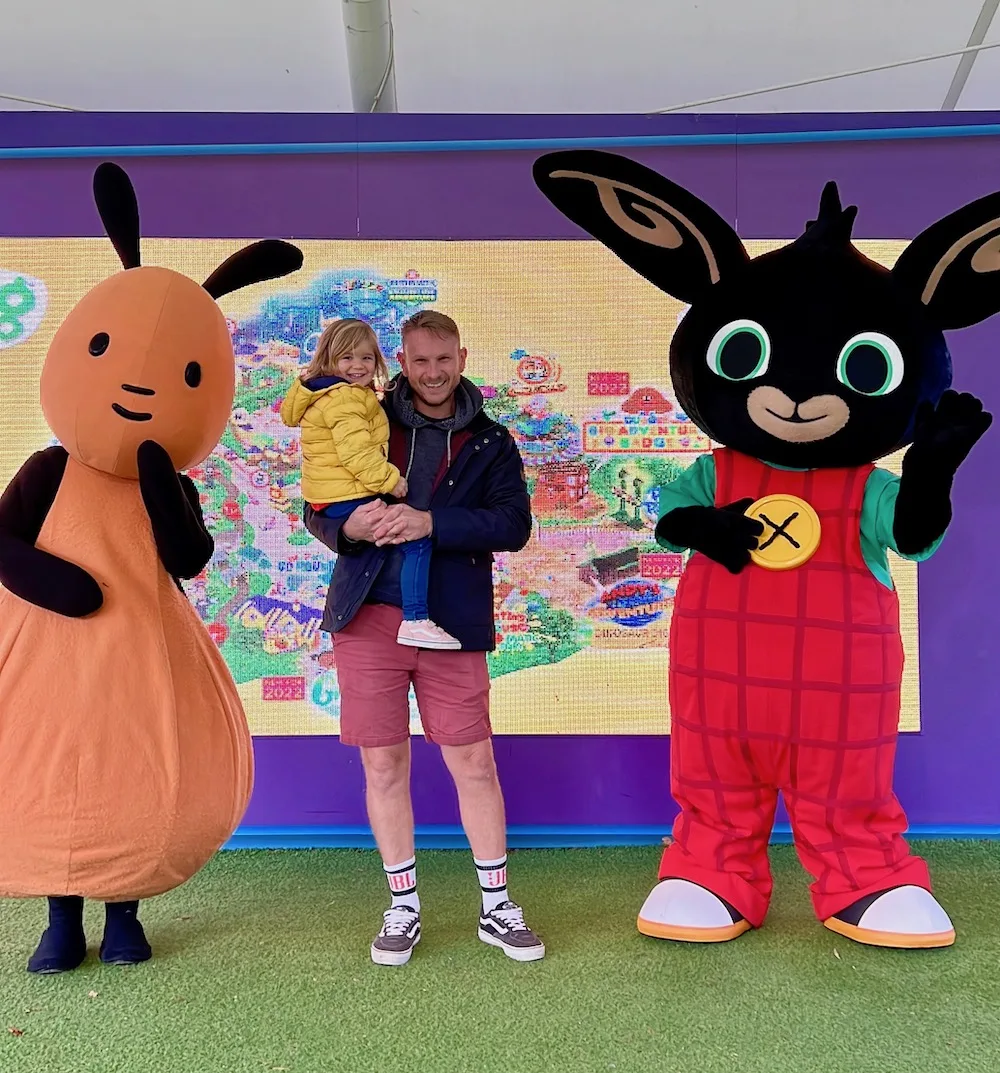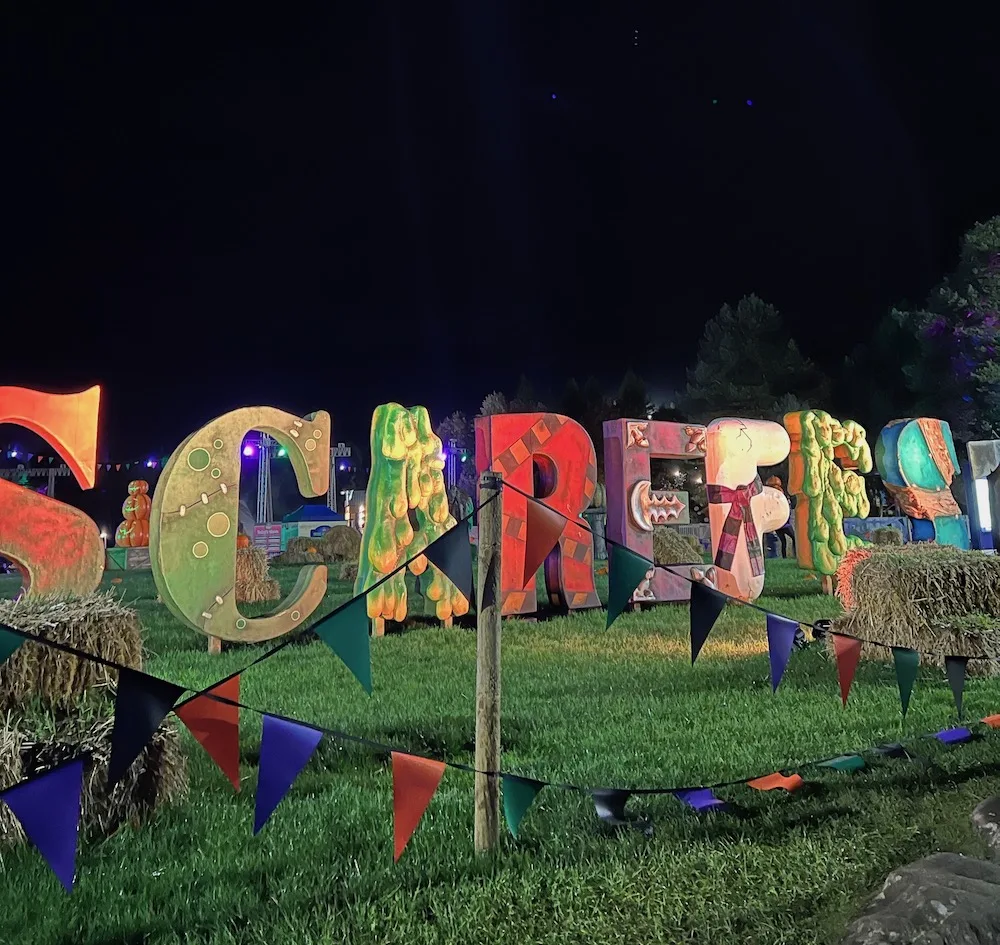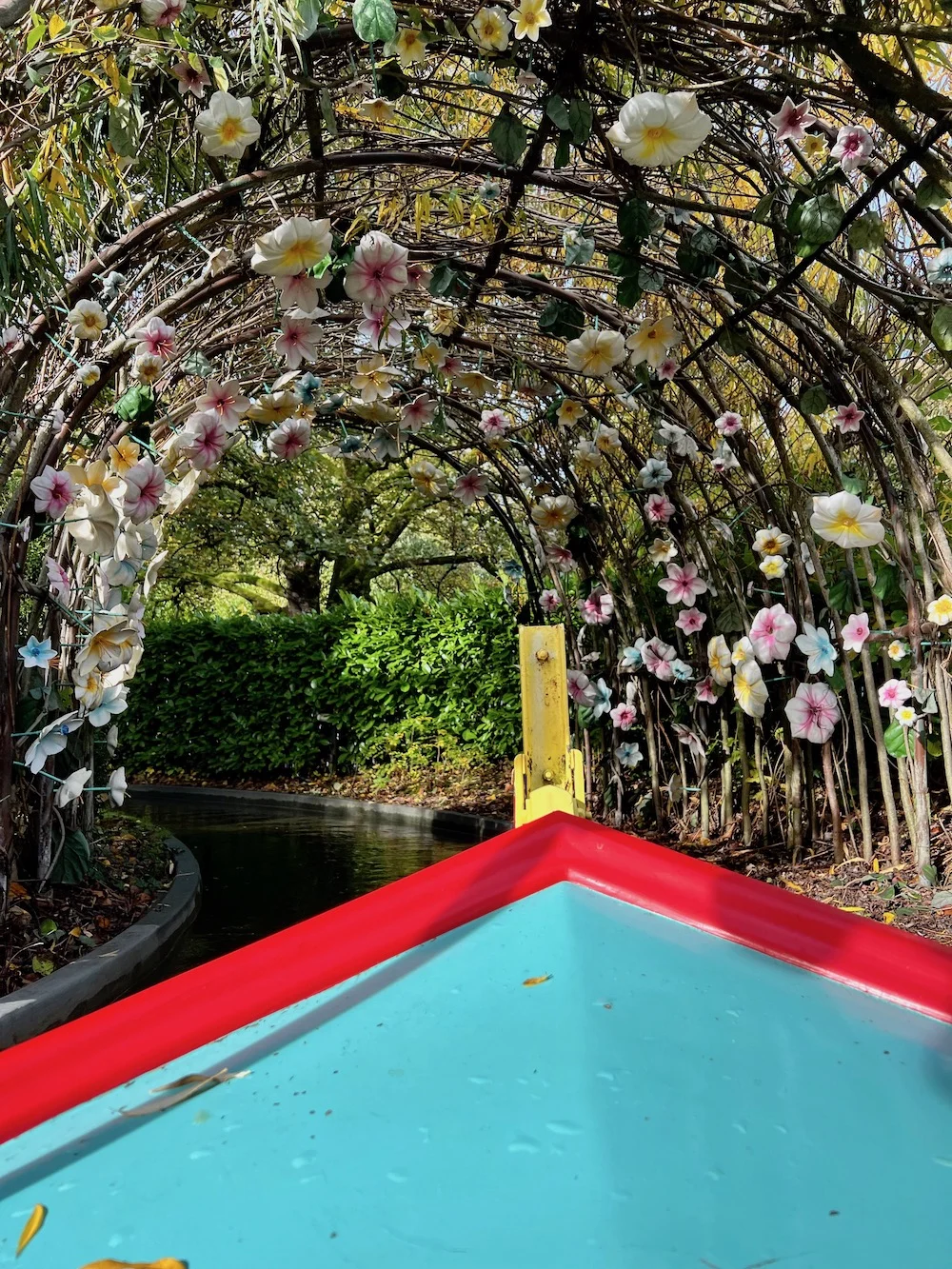 Check-in and check-out at the Splash Landings Hotel
I was really impressed by check-in and check-out at the Splash Landings Hotel. There were no queues, despite us checking in and checking out at the most popular times.
You're sent a code via text and email so you can self check-in at the machines. You're also sent an email 3 days prior to check-in online so you can add all your details yourself. Once you're checked in at the machine, the machine tells you your room number but you're also text your number immediately too – which is great for anyone like me who instantly forgets it!
At check-out, a very loud man was collecting keycards, checking if anyone had any problems and thanking everyone for their stay. It was all very loud and fast but it worked!
Breakfast at the Splash Landings Hotel
We had breakfast included with our package.
Breakfast was actually great. It was a big buffet with cereals, pancakes and all the usual hot food like sausages, bacon, beans, eggs, hashbrowns and toast. It was all self-serve so it was quick and efficient.
The only real downside to breakfast was that it was very busy, chaotic and noisy. I know I said we quite like this bustling atmosphere but it was just a bit too much at 7.45am when you're trying to eat your breakfast!
I'd booked our breakfast early because I'd had a lot of emails via Alton Towers encouraging me to do this because it gets busier later on. And it did! The queues snaked around the hotel and it was manic in there.
It was good to be early but it was actually just a bit too early for us after having a late night. The kids were all sleepy and didn't eat a lot so I really don't think we got our money's worth from breakfast!
Travel Hack Tip: If you're on a budget then I'd recommend skipping breakfast and just take some pastries and fruit and cereal bars or something. If you're really organised, take a cooler box with ice packs. We did this for our snacks and the cool box was still icy cold the next day.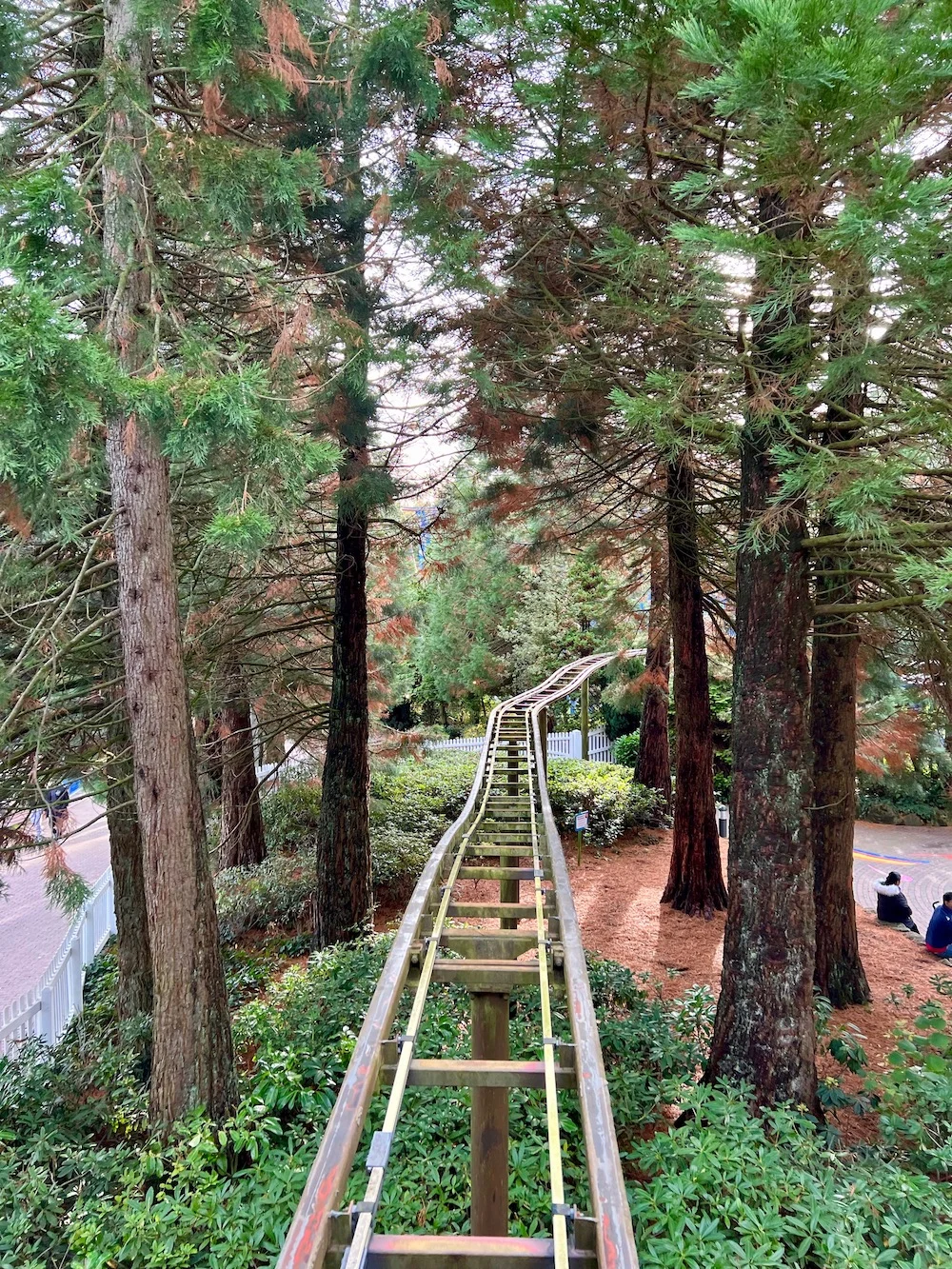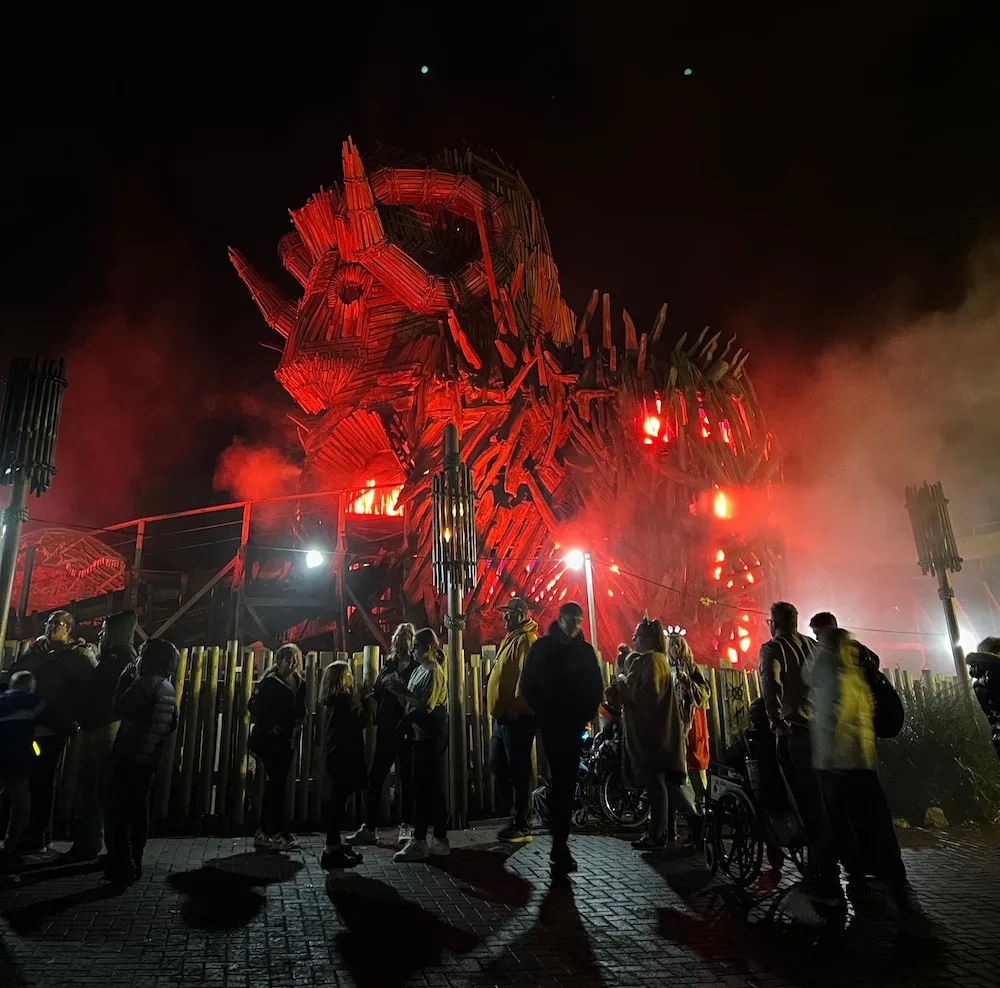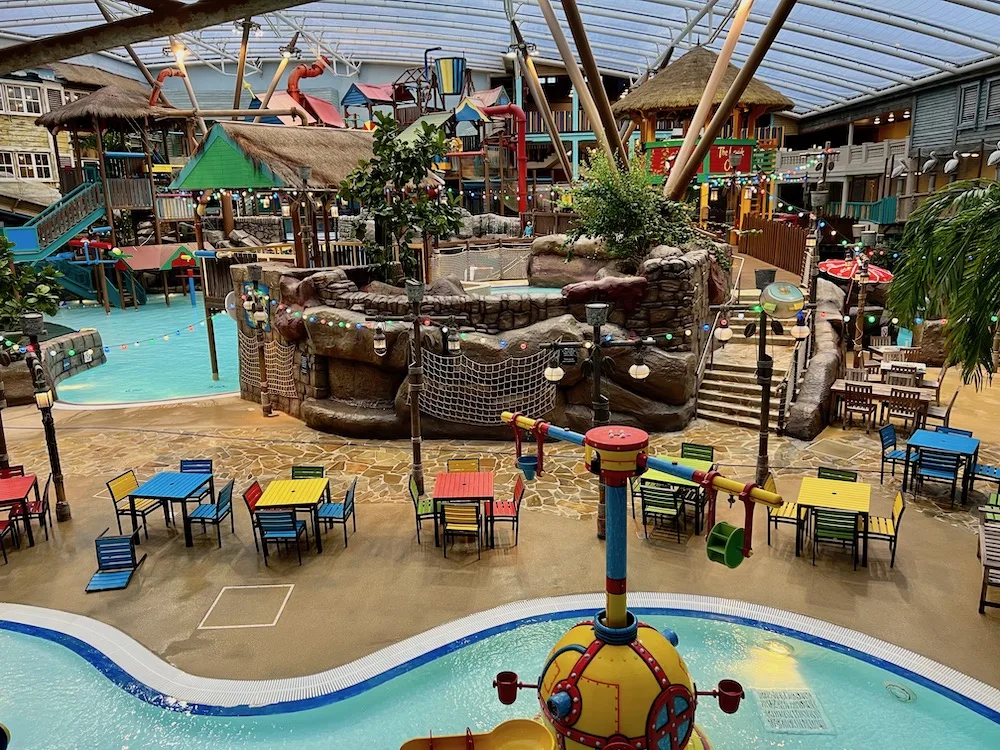 Splash Landings Hotel birthday package
It was my son's 6th birthday the day before we arrived so I'd booked the birthday package as an add-on to our booking.
The birthday package included a cake, balloons and an Alton Towers teddy bear and cost £40.
On the one hand, this was absolutely extortionately overpriced. The cake wasn't particularly special or nice, the lone balloon would have cost £2 for the shop and we could have picked up a bear at the gift shop.
But on the other hand, my son was overjoyed to have a birthday surprise in the room and he loves his new teddy! It made him feel really special that the hotel had 'remembered his birthday' and he really loved this little surprise.
It meant that I didn't need to remember to organise any kind of birthday surprise for the room too, so I did appreciate that this was all taken care of.
Splash Landings Hotel Games Room
My eldest son was really impressed by the Splash Landings Hotel Games Room. It was huge and full of arcade games. While he did love it, all the games required money to use them so it could potentially end up costing you a small fortune.
We gave each child a couple of pounds but it didn't last long and resulted in some sulking!
Evening entertainment at Splash Landings Hotel
We actually missed most of the entertainment at the hotel because we'd gone back into the park for the late night Scarefest. We caught the end of it and it was a brilliant, noisy, family-friendly vibe with two girls singing and dancing and encouraging all the kids to get up and join them. It was all held in Ma Garrita's bar where there are lots of comfy chairs. It's a good menu at the bar and the staff were really quick!
We missed some games which we heard were great.
Going to the Splash Landings Waterpark
The waterpark was brilliant! Our kids actually had more fun at the waterpark than they did at Alton Towers!
Access to Splash Landings isn't included in your stay at the hotel so you do need to book this on as extra. It actually isn't too expensive in comparison to the rest of the trip (about £17pp) so it's well worth adding it on!
We found the waterpark to be great for all three of our children, with exciting rides for the older boys and lots for our youngest to do too.
We stayed in there from 10am-2pm. I would have loved to stay longer but by this point we were all getting very tired. We will definitely return to Splash Landings, even if it's just to visit for the day without an overnight stay!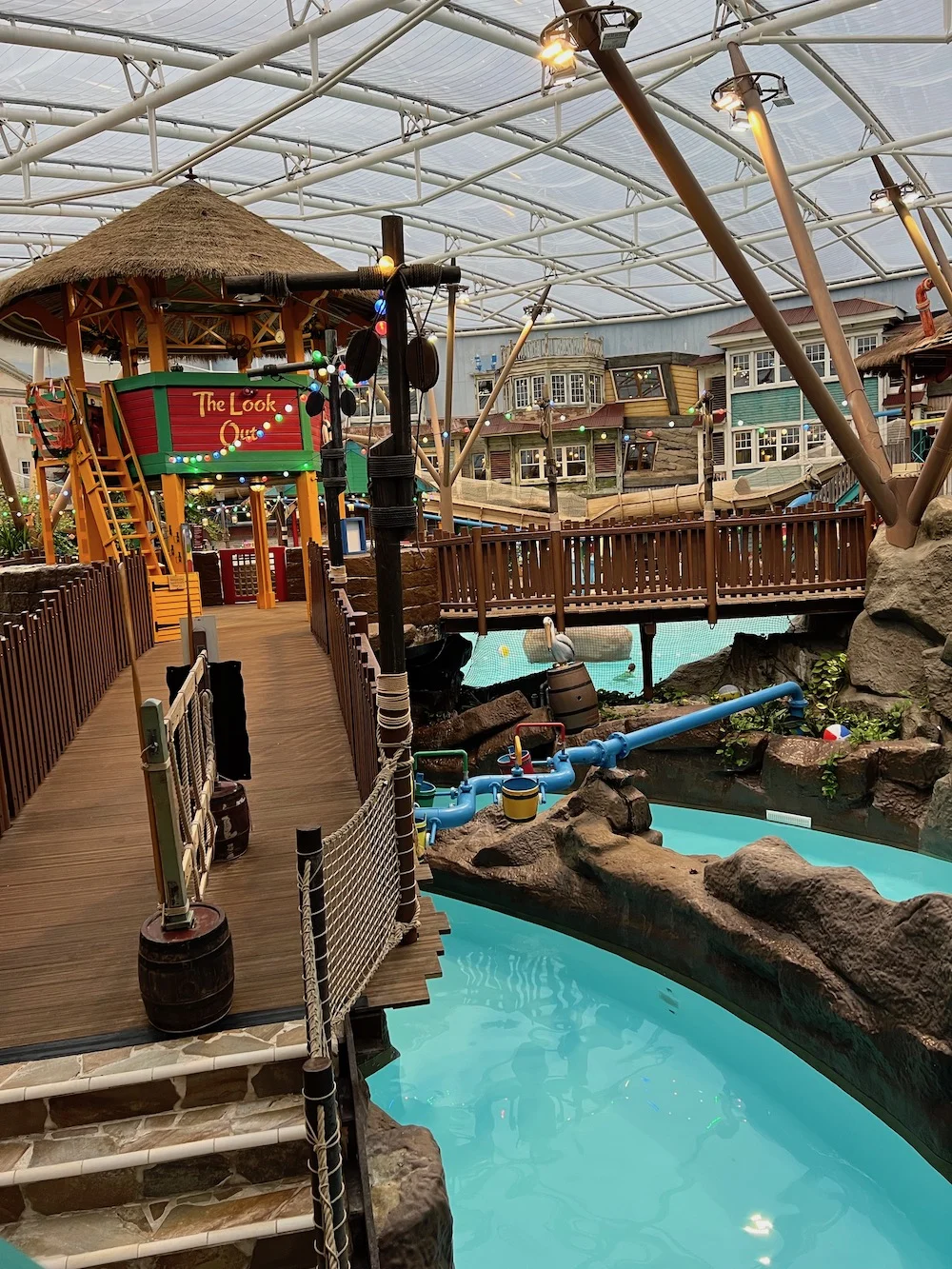 Taking a toddler to Alton Towers
I also have a little video on Instagram showing that it's amazing to take young children to Alton Towers!