I was lucky enough to take my fifth cruise recently so I'm working my way towards actually knowing what I'm doing on a cruise! But I remember my first cruise like it was yesterday and I made more than my fair share of mistakes.
This blog post is for all your first time cruisers, whether you're still pondering if a cruise is for you or you've booked your first cruise and want some ideas to make your holiday run a little smoother!
I've just returned from a 7-day cruise with Princess Cruises aboard the Sky Princess. I departed from Southampton and then went to Guernsey, La Rochelle in France, Bilbao in Spain and then La Coruna in Spain. It was incredible!
This is the exact cruise I did, just departing in 2023
Here are all the Princess Cruises on the Sky Princess departing from the UK next year
Here's the Sky Princess homepage to find everything you need to know.
OK, so here's 10 things you need to know before you first cruise…
Cruises are for all ages – and they're great for multigenerational family holidays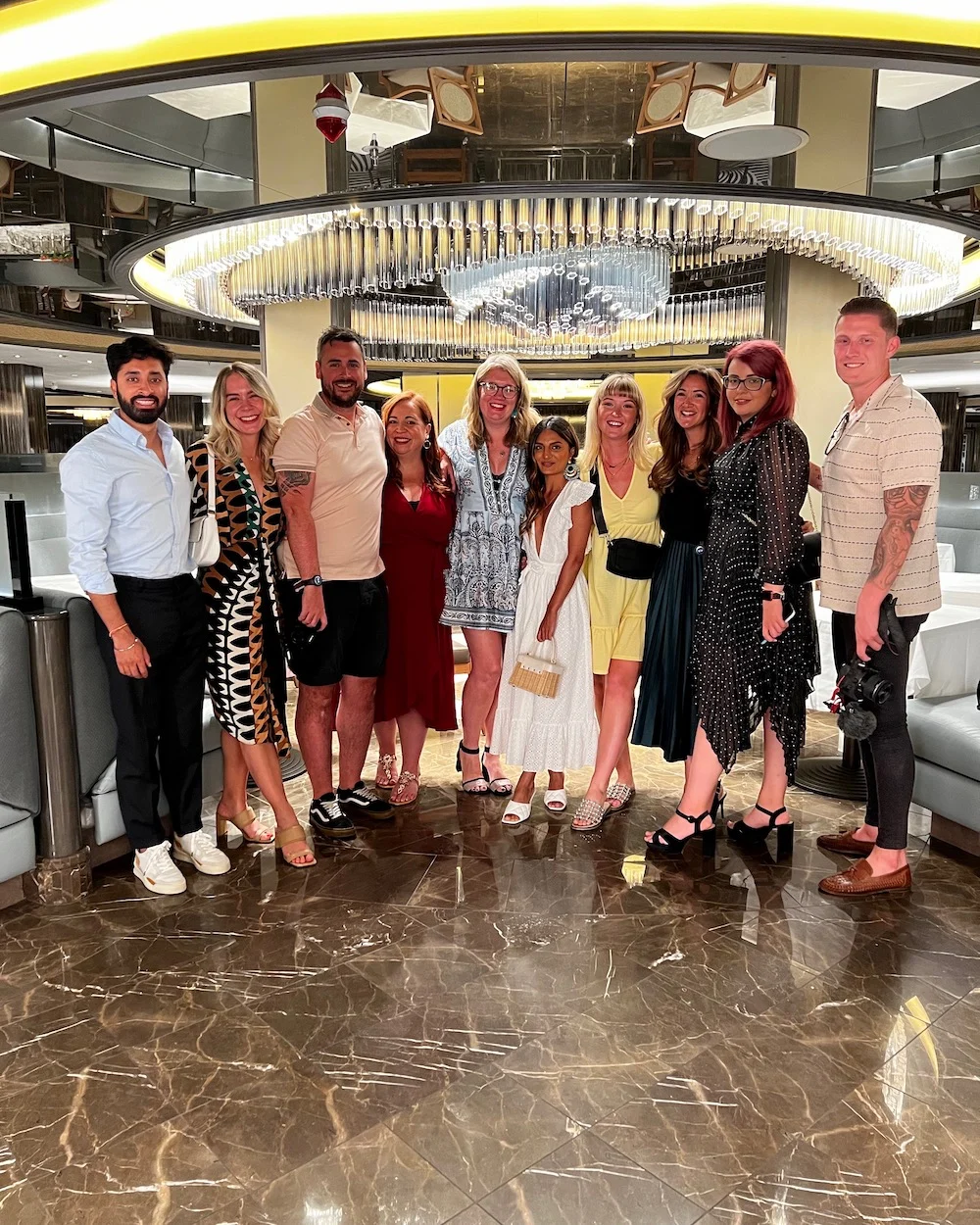 One thing you see a lot of on cruises is multigenerational family holidays where young children, parents, grandparents and even great grandparents are all cruising together.
A cruise is fabulous for this kind of holiday because it suits the needs of so many people.
You can depart from the UK so it's easy for the whole family
All ships are easily accessible so great for pushchairs and wheelchairs alike
Each family member can choose their stateroom according to their budget and preferences
You have the option to dine together or dine separately
There are onboard activities and entertainment for everyone
There are kid's clubs for the younger ones
You can do your own thing in each destination so there's no need to be together 24/7
Some family members may choose to stay on the ship and relax
It's a great way to be together without feeling like you're on top of each other
Cruises can be as formal or relaxed as you like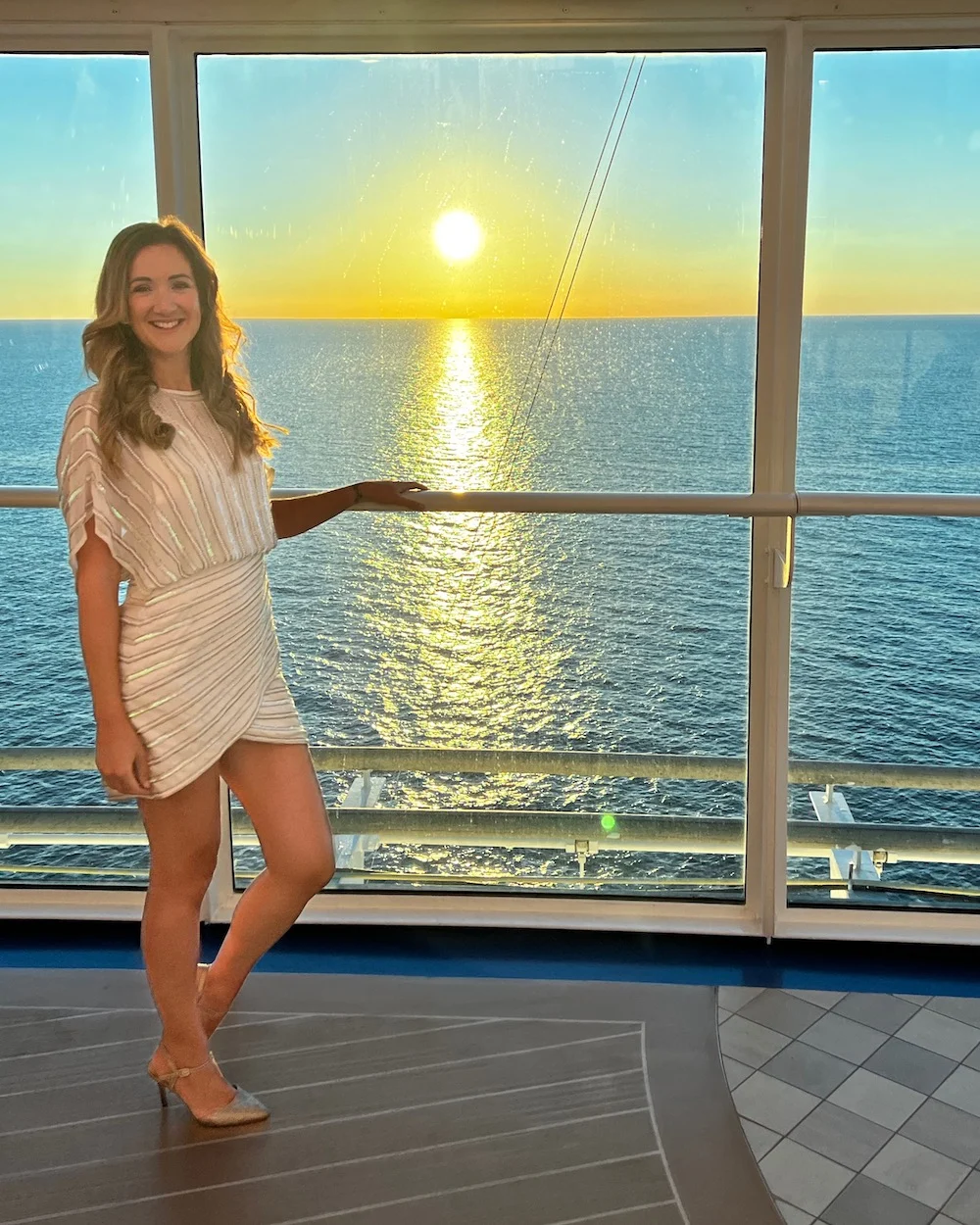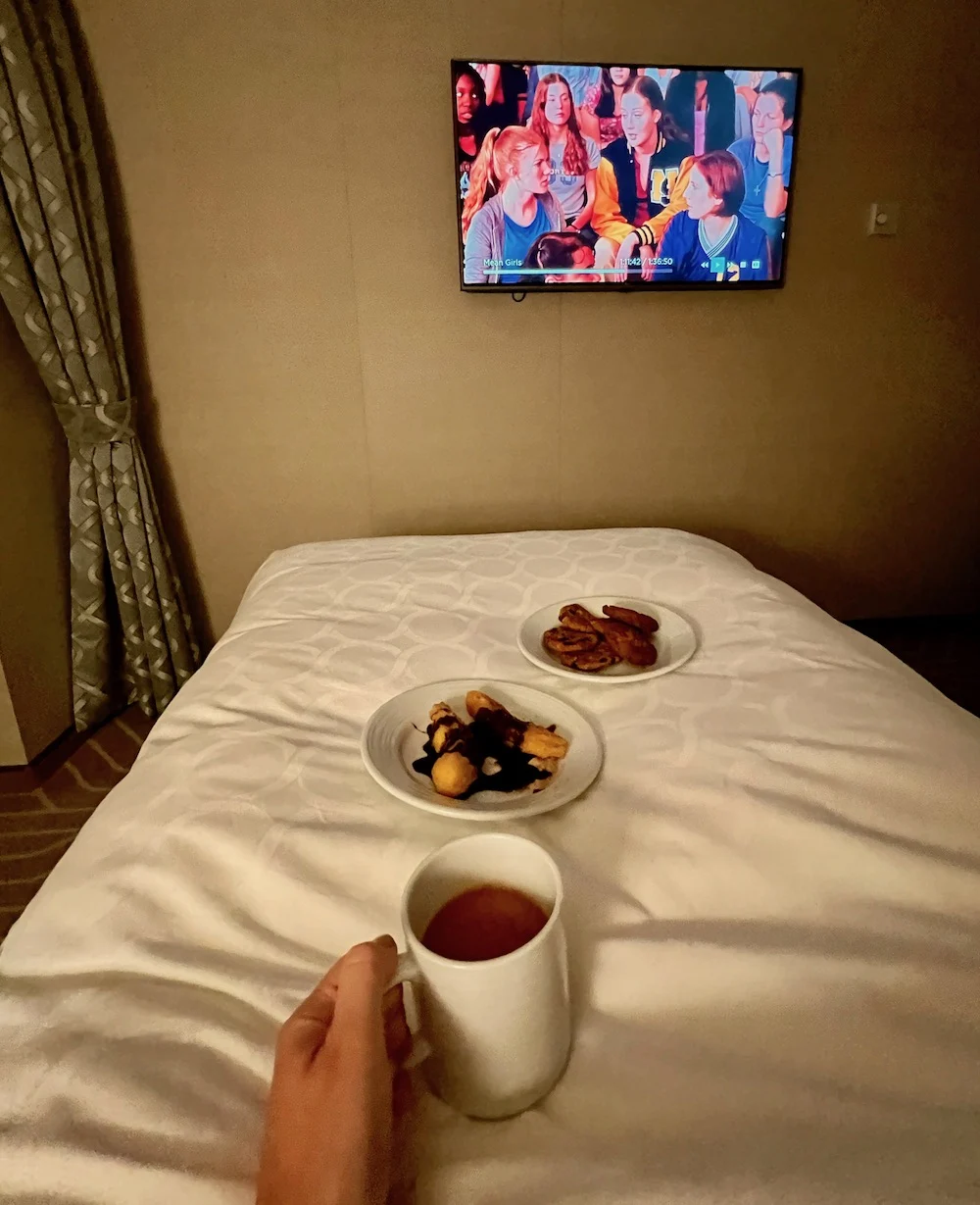 Lots of people think cruises are very formal and you'll have to spend each evening in a ball gown or a 3-piece tuxedo!
The truth is, you can do this if you want to but you can also avoid it if it's not your thing.
Most cruises will have a couple of 'formal nights' where guests are encouraged to dress up in their glad rags for the evening. But if you don't want to do this then you could avoid it completely and have a room service dinner or an informal dinner in the buffet restaurant. You could even go to one of the specialty restaurants in smart/casual clothing and you wouldn't look out of place.
And the rest of the evenings where it's not 'formal night' you can get away with wearing whatever you feel comfortable in.
As with any night out, things are usually quite casual earlier in the evening and you'll see people dressed up later on.
I really enjoyed being able to have a combination of formal evenings and very relaxed evenings.
Some nights we'd dress up and have a really nice meal. Some nights we'd have a few drinks and go to the nightclub. One night we spent most of the evening watching a movie in the hot tub! And one night we got takeaway pizza and a plate of cookies and took them to bed and had dinner in our PJs.
Cruises are great for young families and teens
Did you know that cruises are great for families with young children and teenagers?
If you've got young children then it's a stress-free way to travel and to see lots of exciting places that would be difficult to see via road, train or plane.
And if you've got teenagers or tweens, a cruise is a really nice way to give them some independence.
When you board a Princess Cruise, all guests are given a Medallion which is a little device holding all your important information. You can use it as a key to enter your stateroom, to pay for items and so staff know if you need assistance or have dietary requirements. You also have the option to track the location of your family members via the Medallion app, meaning you can give your older kids freedom to explore whilst always knowing where they are!
I was 13 when I took my first ever cruise and I loved it. I was at that age where I was 'too cool' to hang out with my parents, but too young to actually go and do anything by myself! I made friends in the teenagers club and I'm sure a Medallion would have given my parents some extra reassurance!
Cruises can be really affordable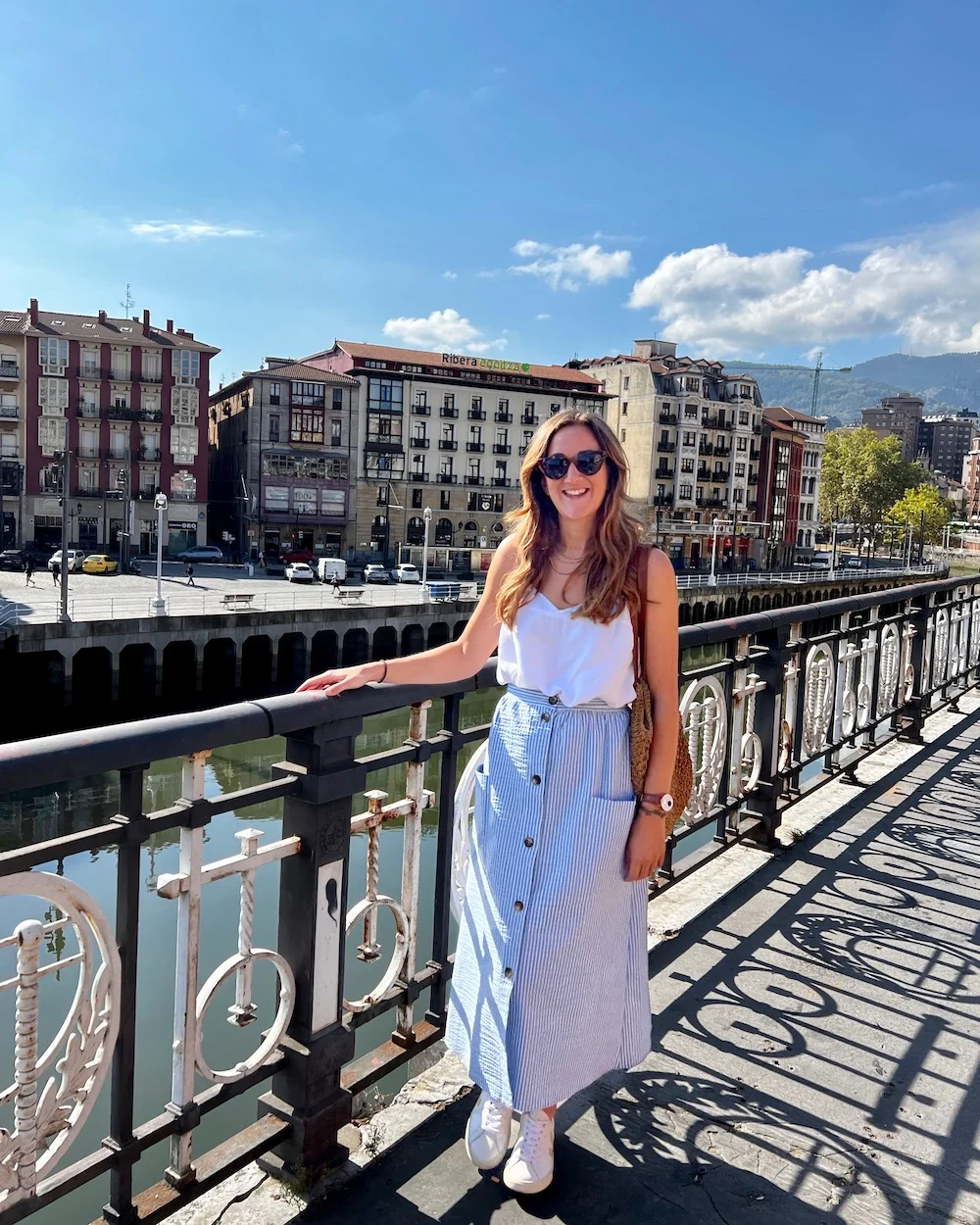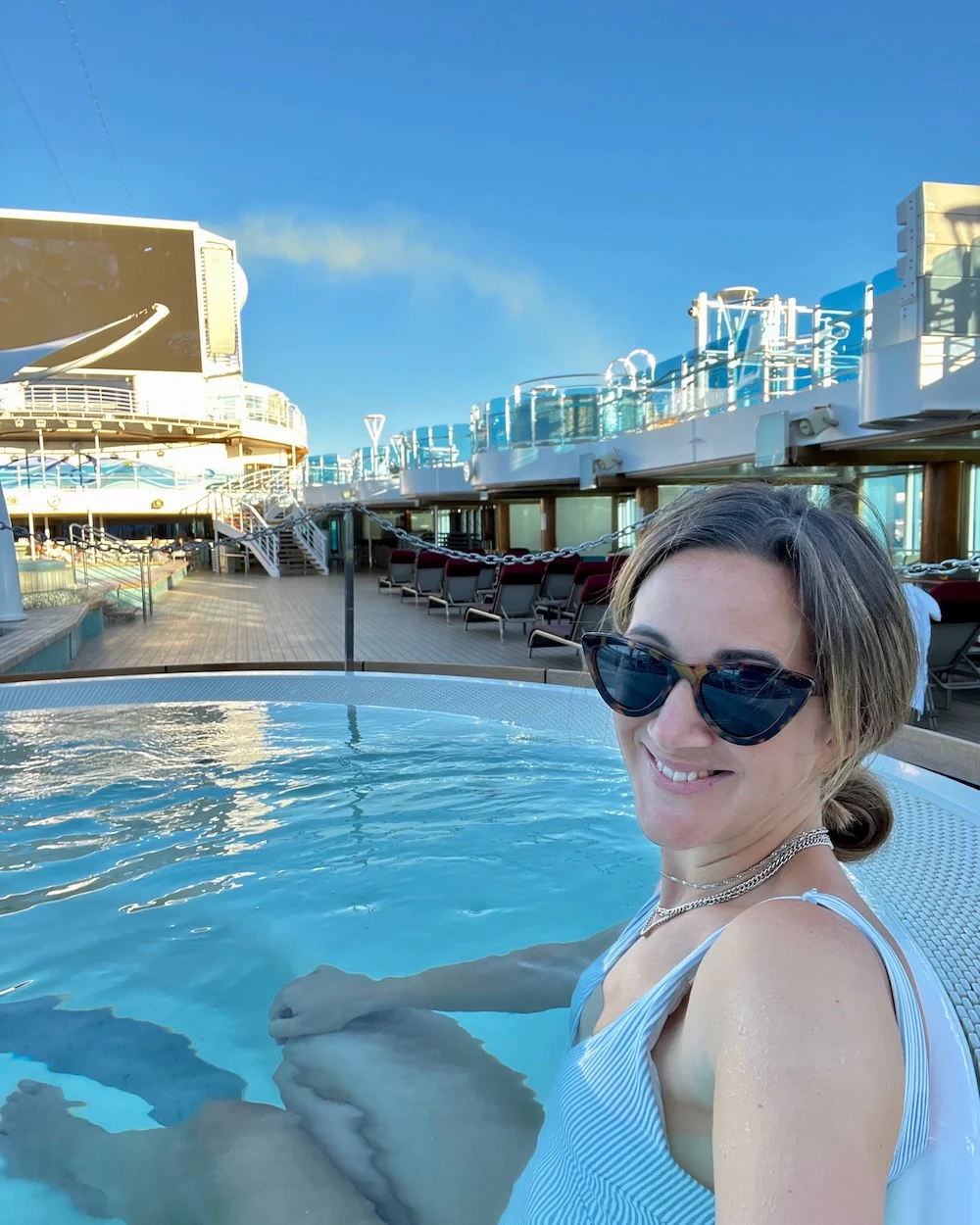 It's a common misconception that cruises are really expensive. They're actually really not (or they don't have to be anyway!)
You could, of course, book the incredible Sky Suite and dine at specialty restaurants each evening.
But you could also book an interior room and stick to the incredible dining options that are included in the price and you'll find it's a surprisingly affordable holiday!
The cruise I did, which was a 7-night cruise from Southampton (so no extra flight needed) with four beautiful destinations, would be under £1,000 per person with food and soft drinks included! I think that's an absolute bargain.
But they can also be super luxe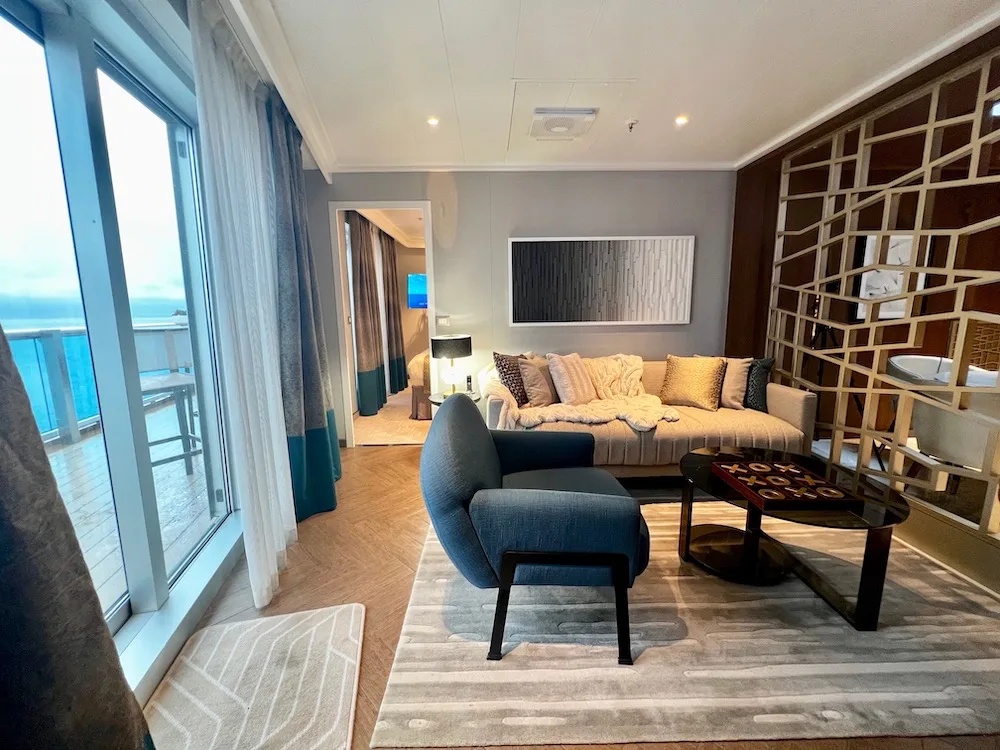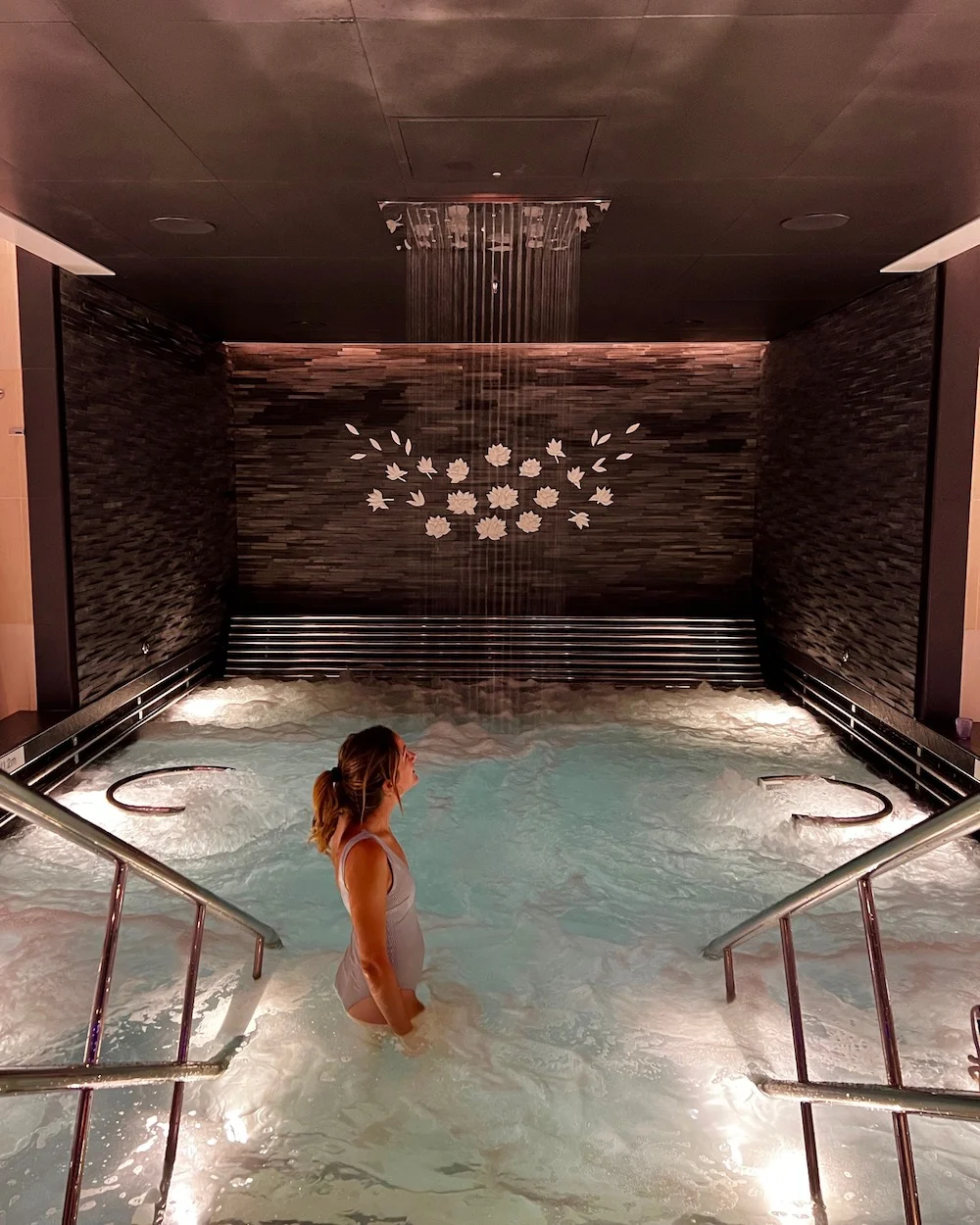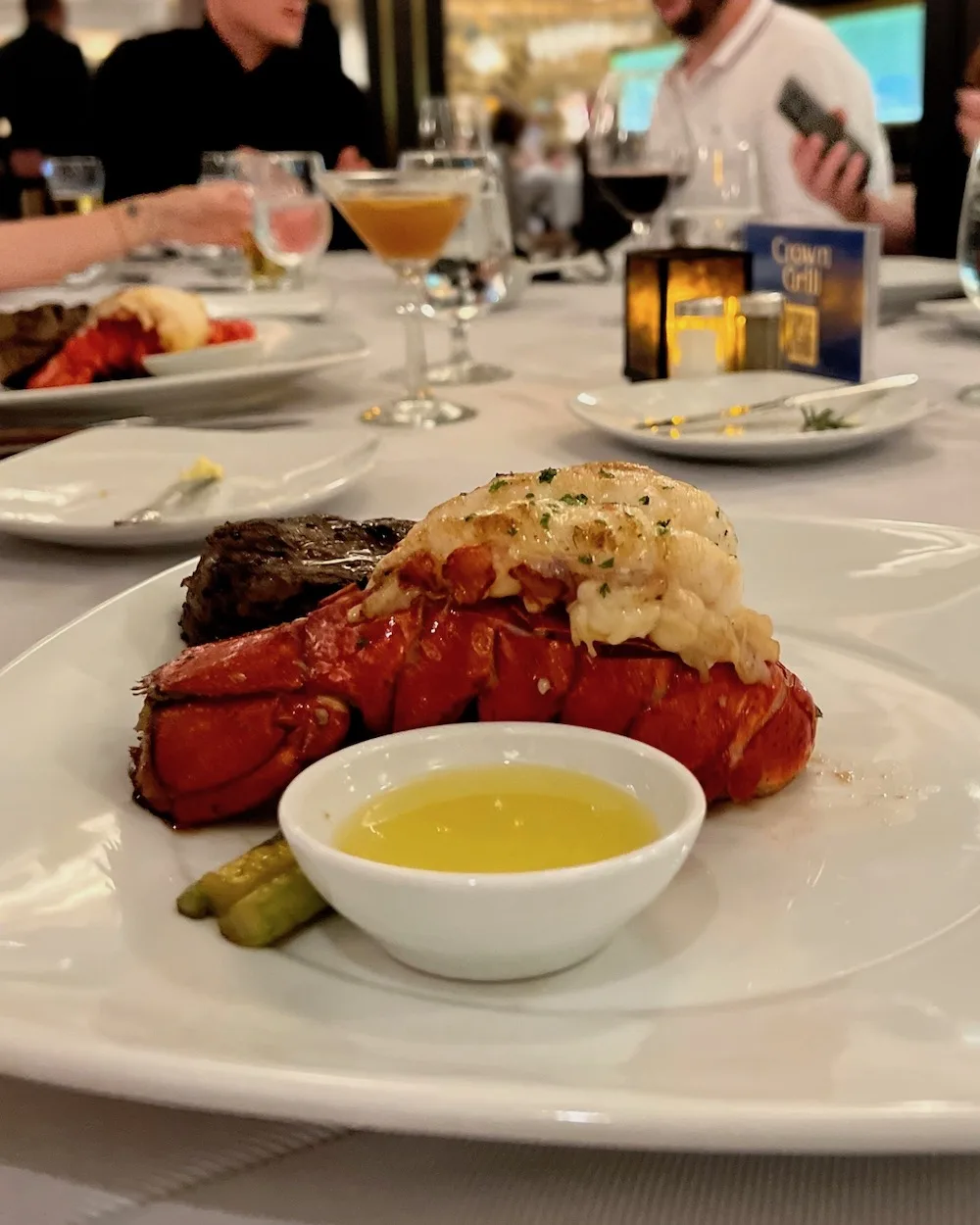 One of the nice things about a cruise is that you can also add-on lots of upgrades to make it really luxurious! You could book the largest and most luxurious suite on the ship and dine at specialty restaurants each evening. You could have daily massages and facials in the spa. You could go shopping and splash your cash in the casino and book yourself into the sanctuary every single day!
Cruise ships feel like enormous holiday resorts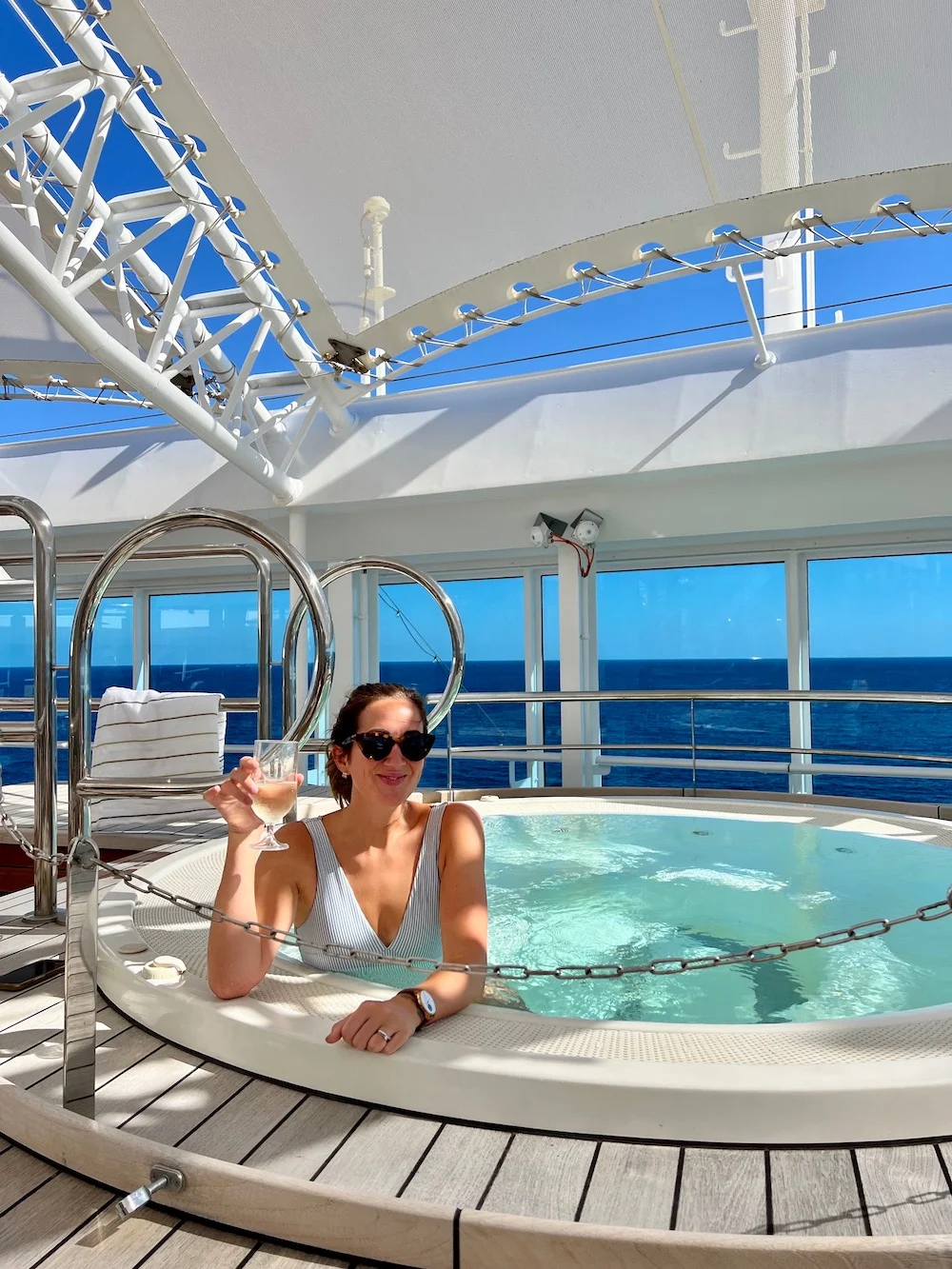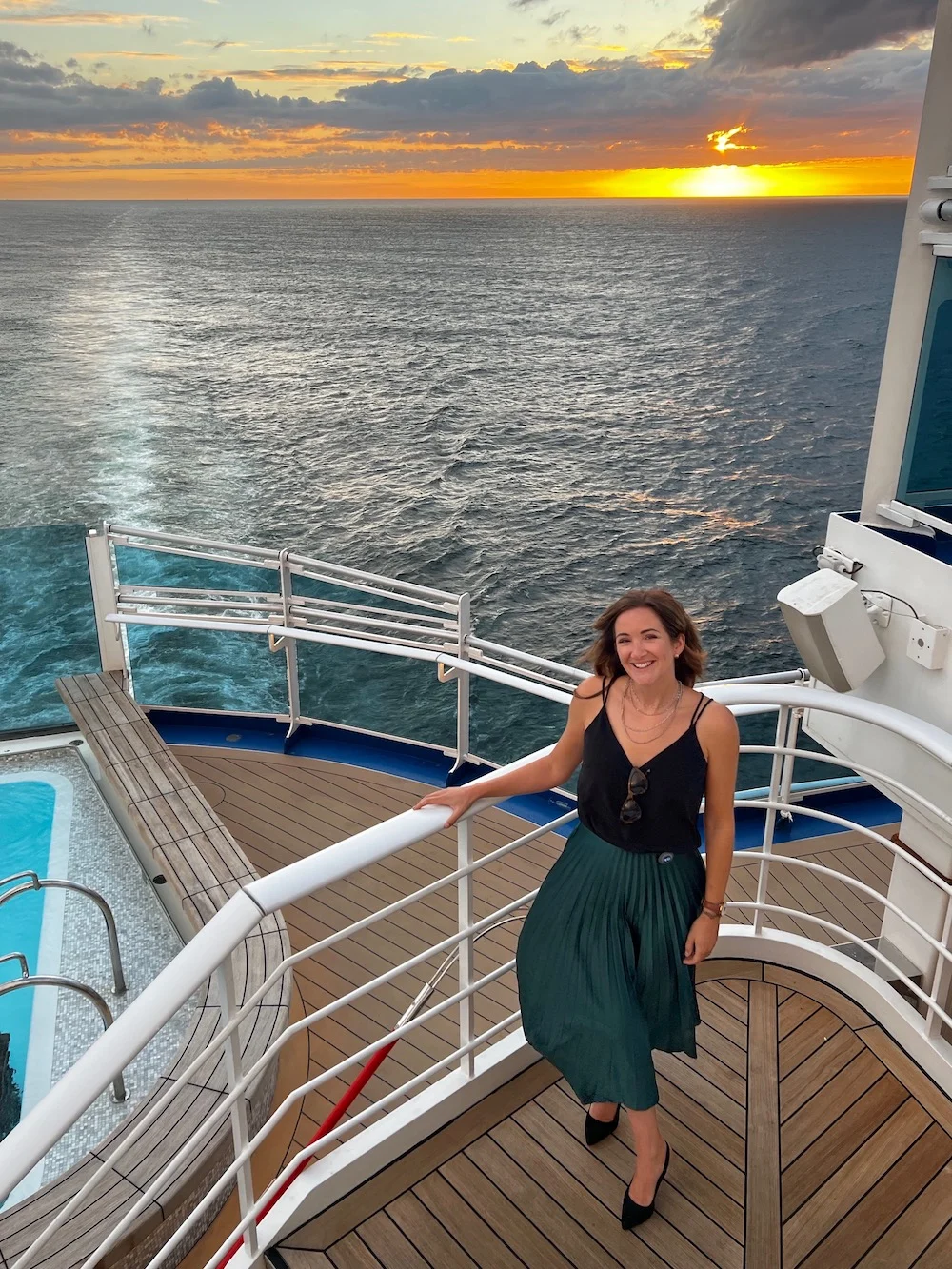 You have to board a cruise ship to truly understand how the ship feels. It's honestly like a mini, floating city or a holiday resort on the sea. It doesn't feel like you're on a ship at all!
It still blows my mind how you can play tennis or basketball, swim, use the gym, go to a nightclub, choose from so many bars and restaurants and cafes and buffets, go to the theatre, go to the spa, the casino and do so much…on a ship!
Trust me, it really doesn't feel like you're on a boat!
Days at sea are the best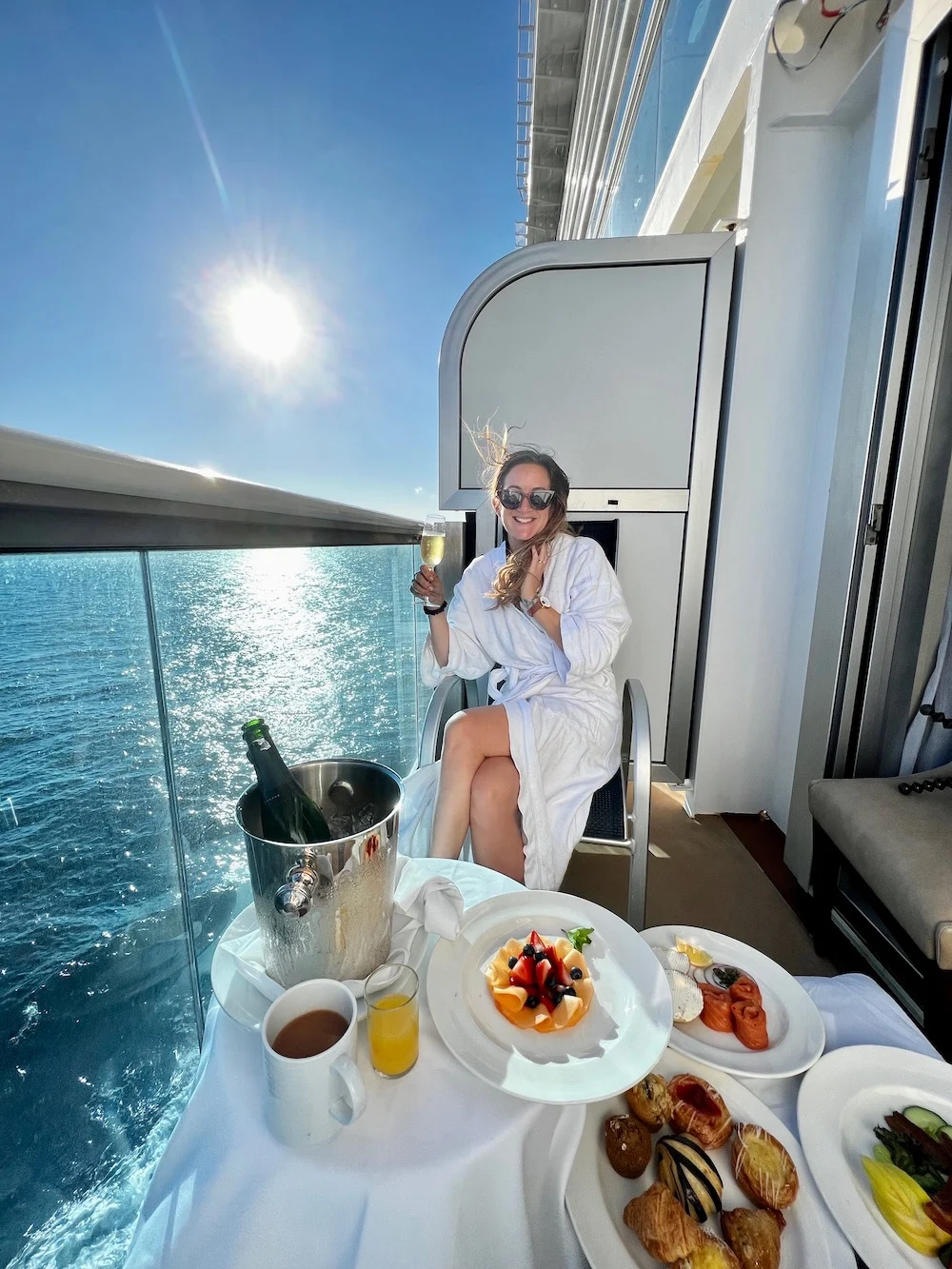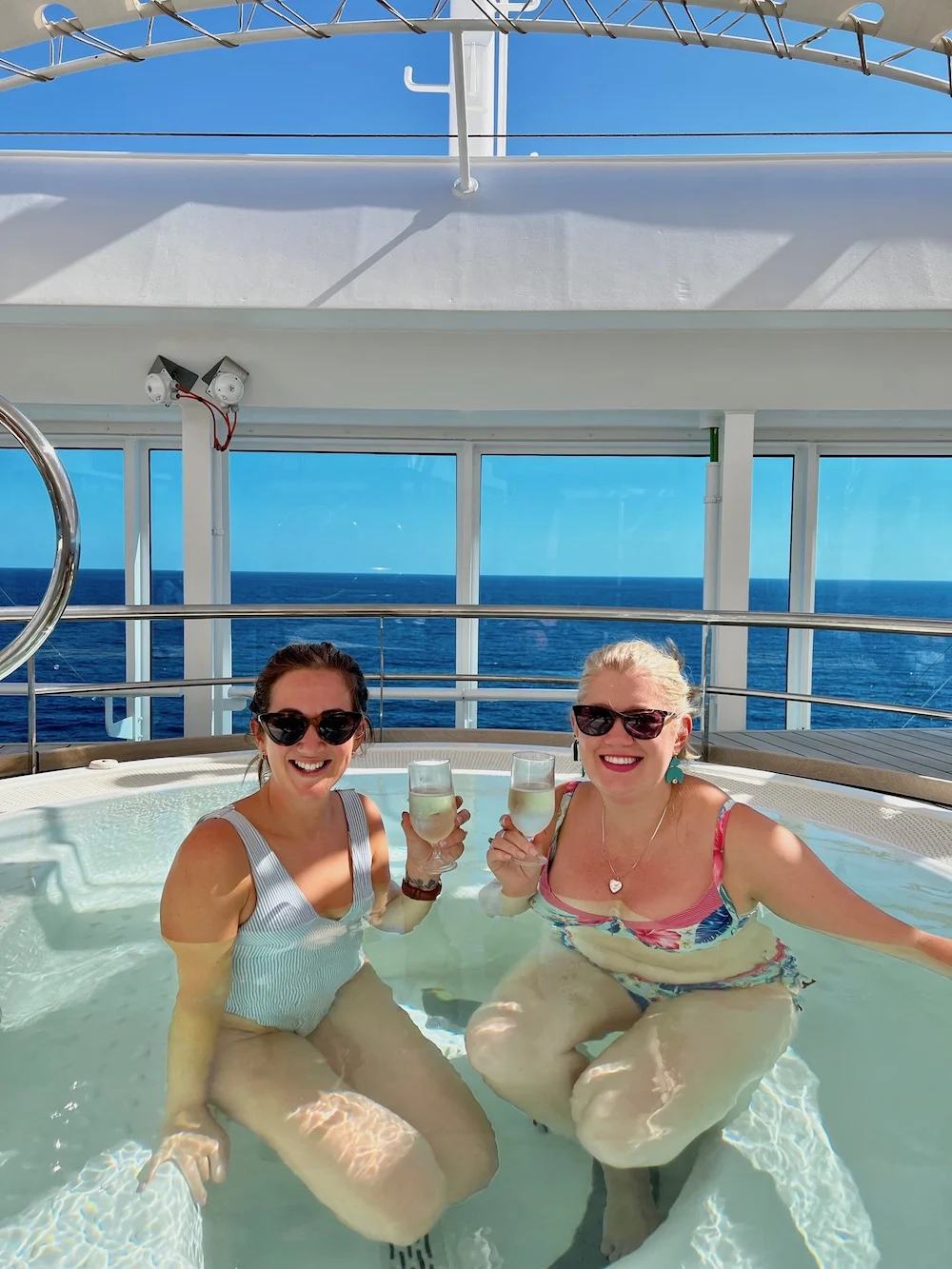 You may think cruising is all about the new destinations you're visiting, and they are in many ways as it's magical to wake up in a new destination each morning and have the chance to discover new countries so easily!
But days at sea are magical too!
I'm one of those people who need a bit of encouragement to relax and a day at sea is the perfect opportunity. You have nowhere to be and nothing to do other than enjoy yourself.
We had two days at sea during my recent cruise and I loved them!
I had a long and leisurely breakfast on my stateroom balcony, went for a swim, had a massage, used the spa, relaxed in The Sanctuary, soaked up the sun, read my book, watched a movie from a hot tub and ate far too much pizza because the pizza bar near the pool was incredible!
A cruise ship is a foodie paradise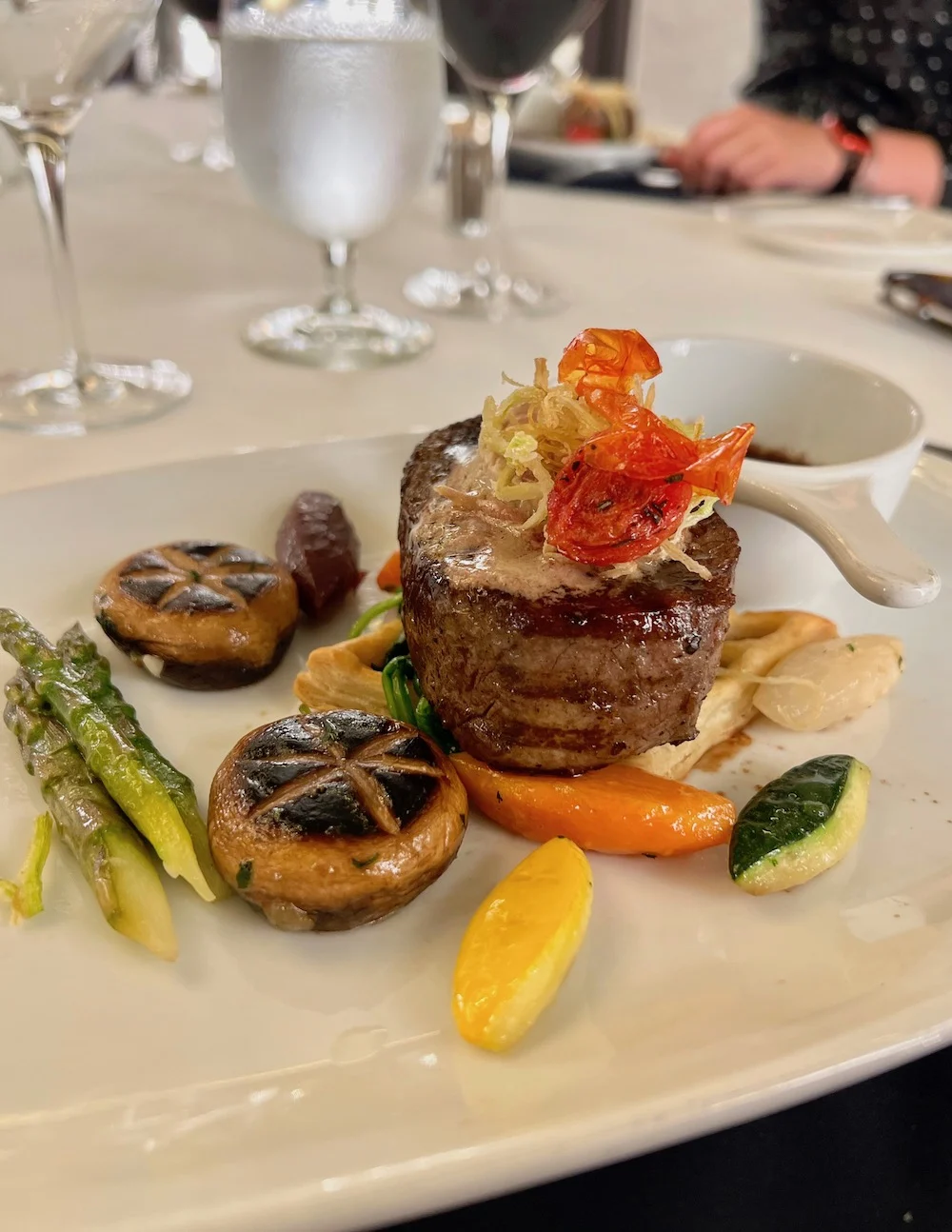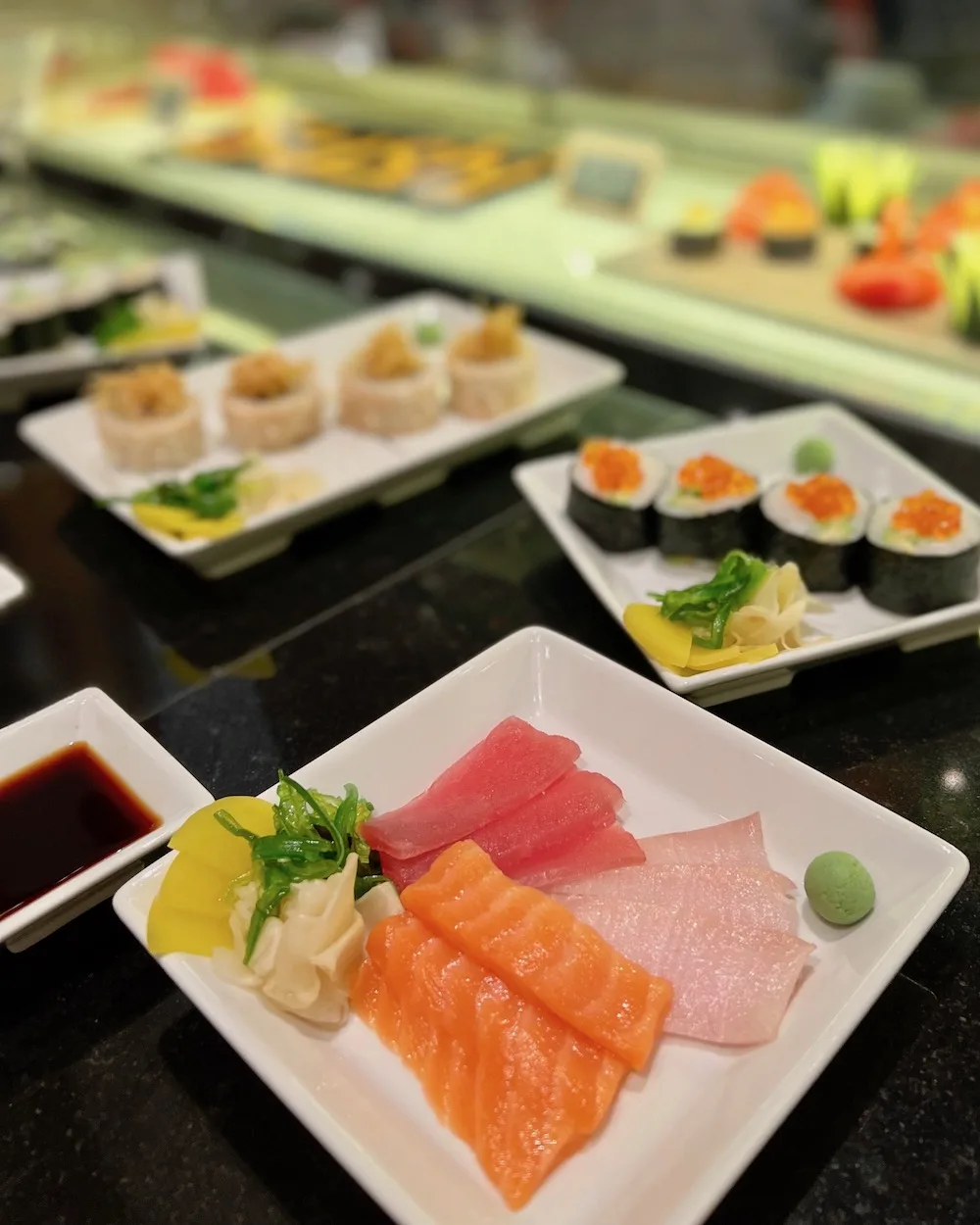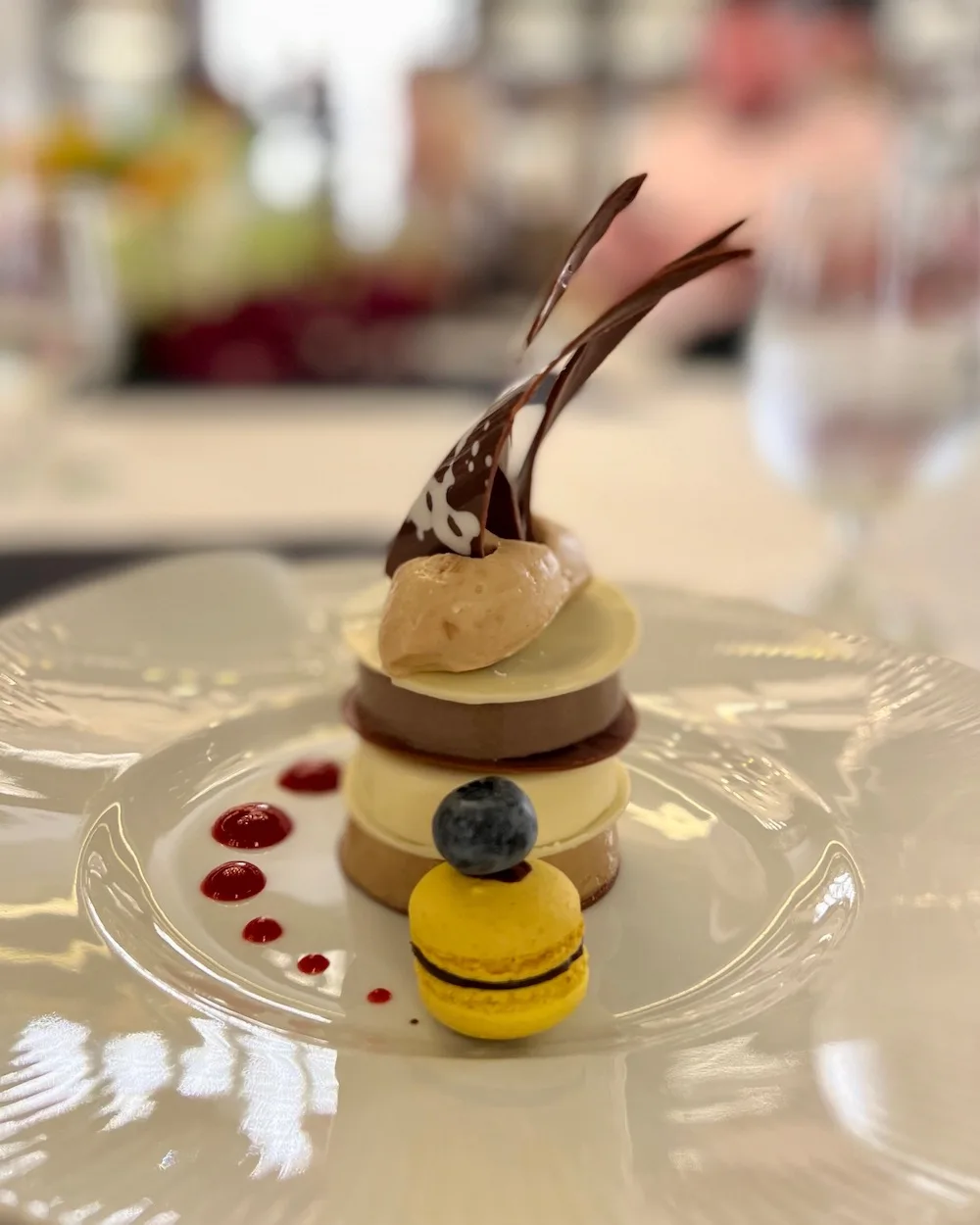 There are so many dining options on board the ship. Even with a full week on board the Sky Princess I didn't get the chance to eat at all the restaurants and cafes!
Some of my favourite meals were:
Sushi at the Ocean Terrace Sushi Bar
Lobster and steak at the Crown Grill
The incredible multi-course Wine Maker's Table experience at Soleil
The trio of lasagnes at Sabatini's Italian Trattoria
Cruising is a luxurious and relaxing way to see a lot of places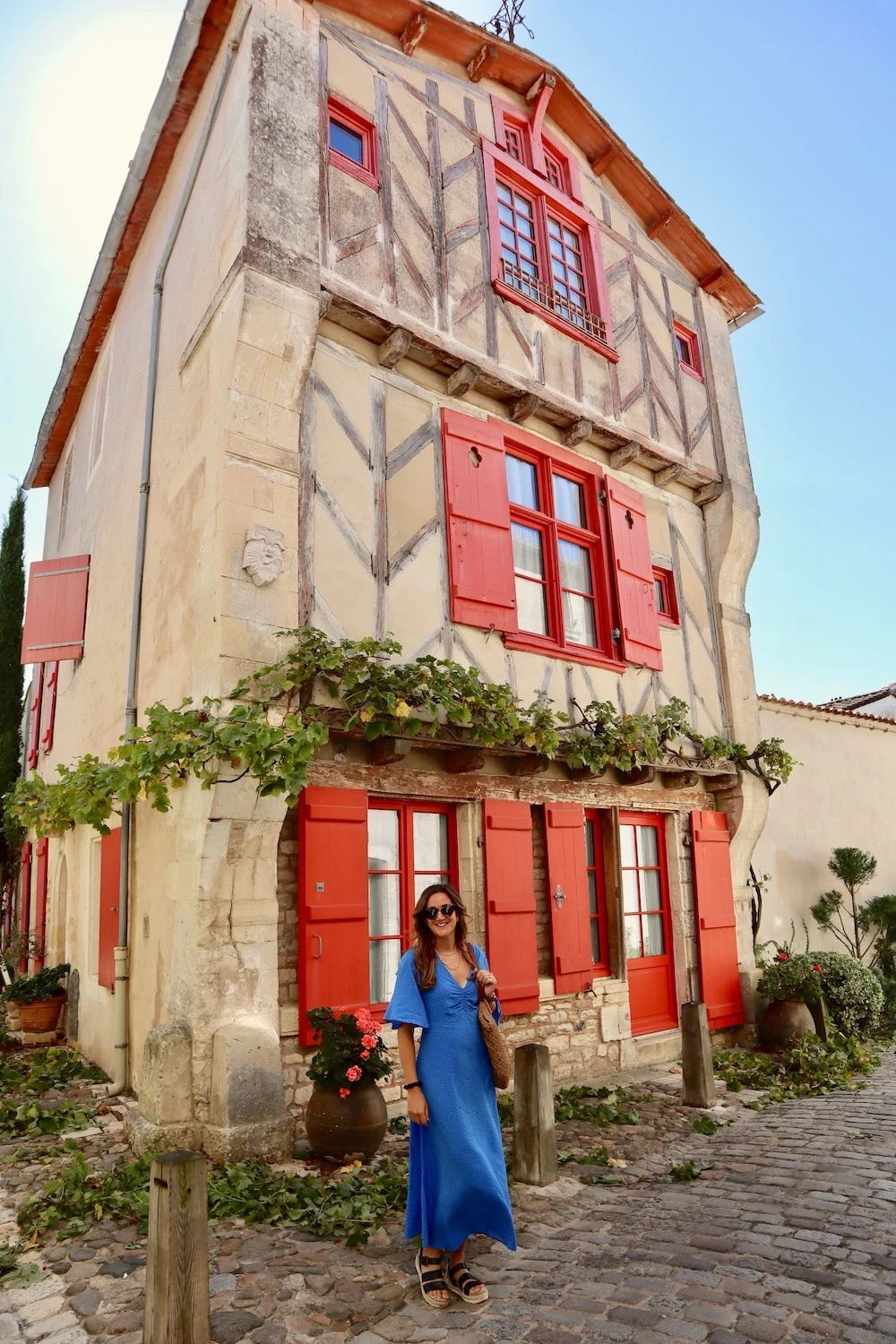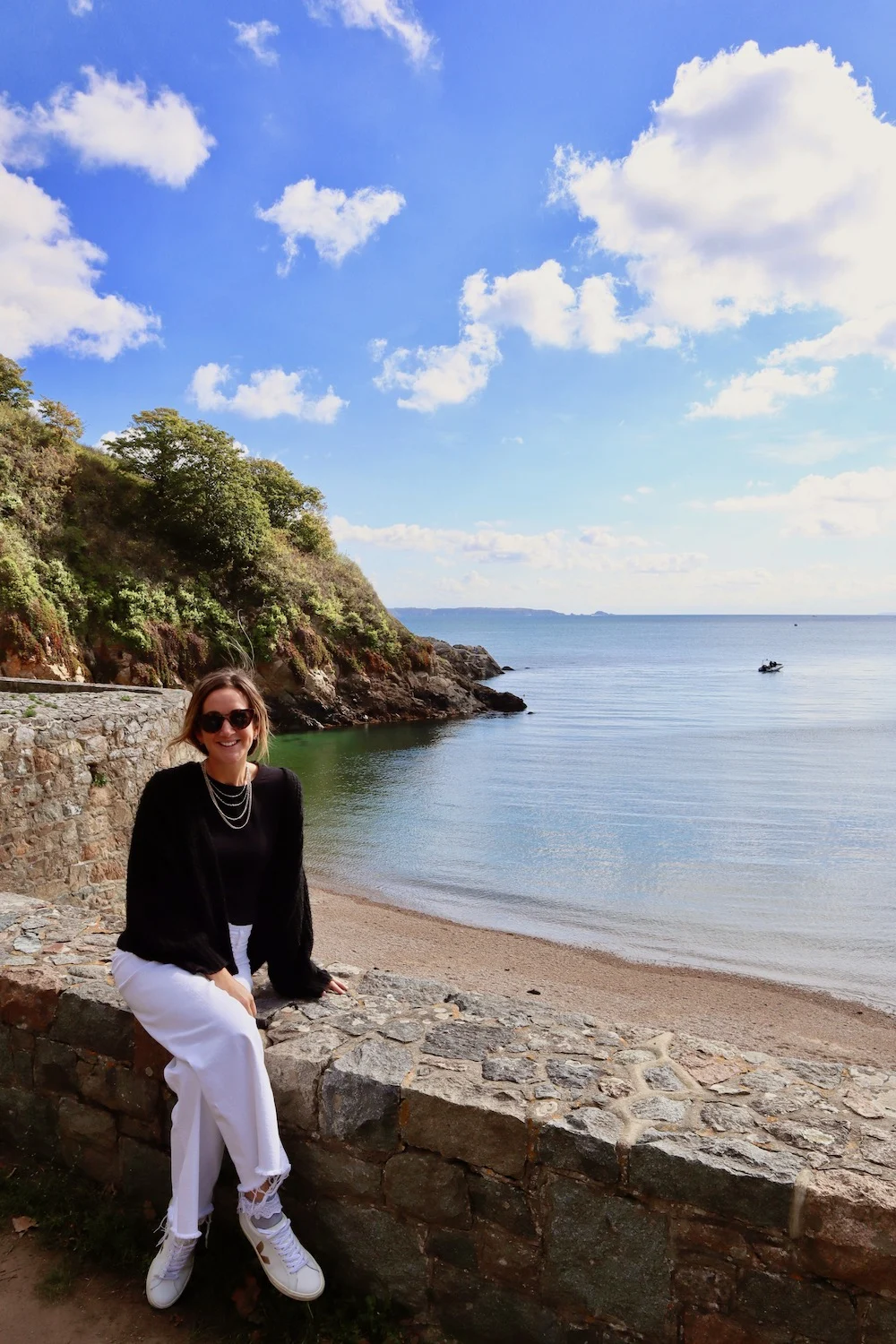 There aren't many one-week holidays that allow you to visit 3 countries and 4 new destinations without the need for stressful journeys and dragging a suitcase around with you!
I think cruising must be the easiest and most relaxing way to visit lots of new places.
I'd love to do a 2-3 month cruise that takes you to lots of different places!
Cruises are so romantic!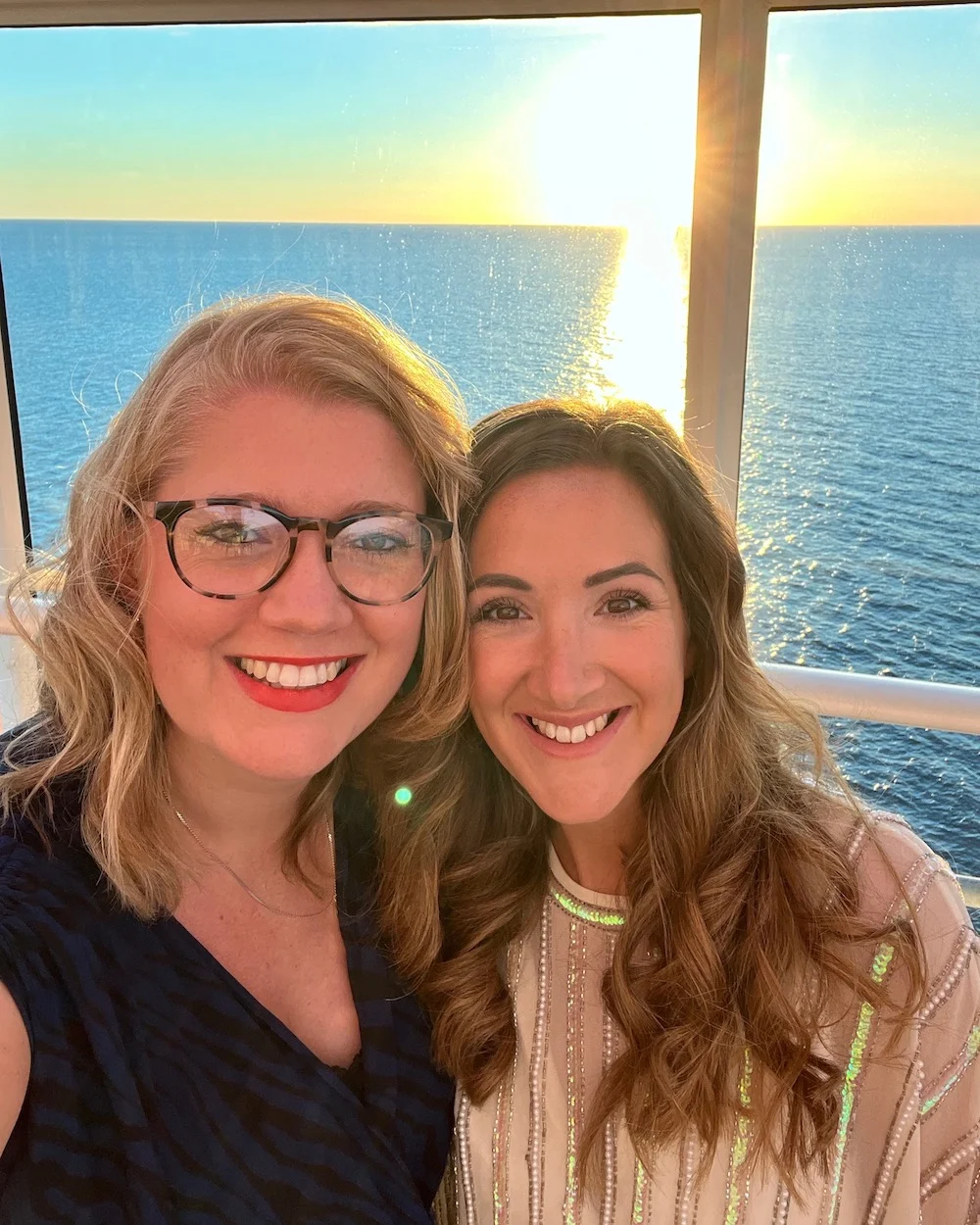 I saw so many couples on their honeymoons during our cruise. I met another couple who had just taken early retirement and this was their way to celebrate together and it looked like they had such a beautifully romantic week away.
Cruises are all about the nice meals, cocktails at sunset, evening shows, long lunches and lazy breakfasts. They're about strolling around new cities and relaxing on new beaches.
There's no rush, there's no stress. It's just total relaxation and romance!
Despite taking 5 cruises, I've never been on one with my husband so that's next on my list!