Rosie Fluskey is sharing her insider guide to Brighton and Hove. As a Brighton local, Rosie is the perfect person to share a Brighton guide with all her favourite things to do in Brighton and amazing places to eat.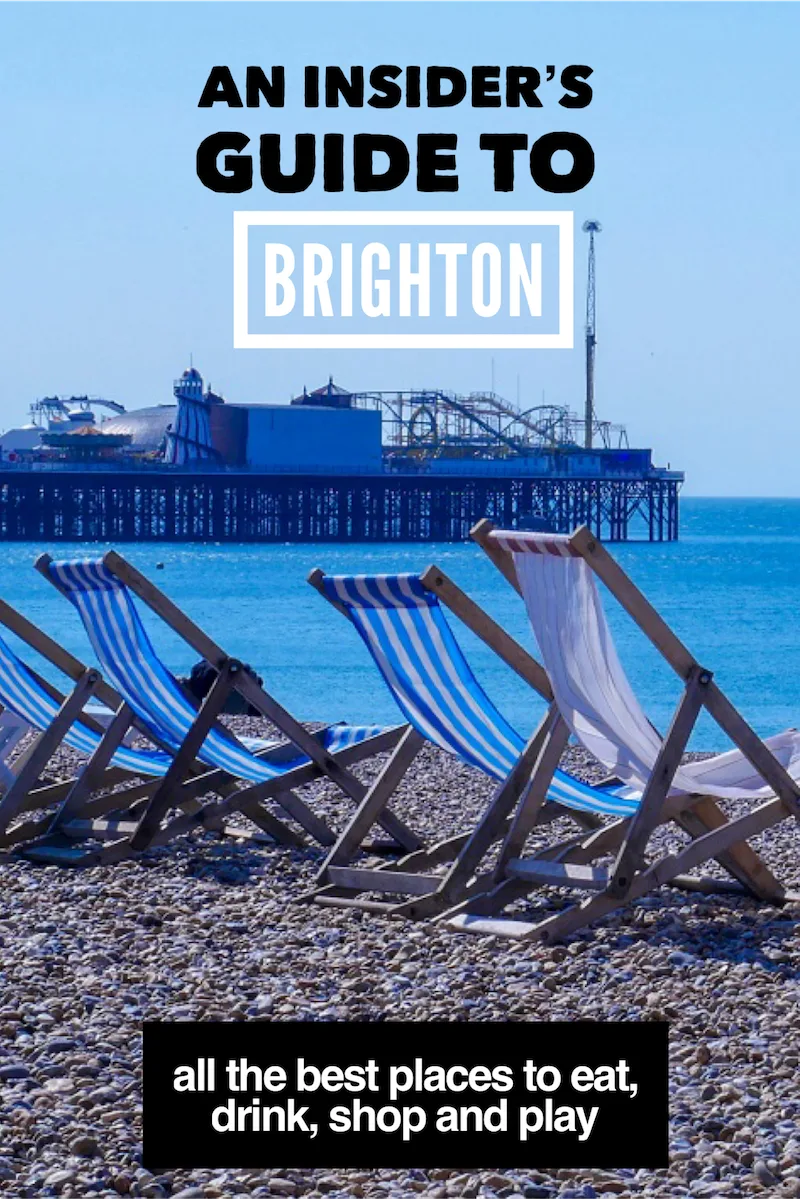 The city of Brighton and Hove is a fun in the sun city. It is less than hour's train ride from London, but it feels like a world away in. Brighton is the spiritual home of the dirty weekend, the "woo" girl's hen do and the LGBT capital of the UK all lined by it's famous pebble beach.
How do I know Brighton so well?
I grew up in Brighton…well Hove actually. When I was a child, even though these two towns were dancing cheek to cheek, they were just that; two towns. As part of the millennium celebrations, we were granted city status and finally became one awesome place! Brighton definitely shaped me as a person, and it is one of it's most magical qualities. As an incredibly tolerant and open place, it creates creative and open people. I now live in London (university, a boy and now my job keep me here) but I genuinely miss it every day. While I travel the world a lot for my blog (www.flyingfluskey.com), I try and make time t get home as much as possible.
Here's my guide to Brighton. I hope it helps you plan a trip to Brighton and if you have any more suggestions for things to do in Brighton then please leave your comments below!
10 Things To Do in Brighton and Hove
Well obviously the beach is Brighton's main draw. There is no sand to speak of, just lots of stones. Some people aren't a fan but I love being sand-free when I leave the beach. Plus, putting those sun-warmed stones on your back after a dip in the "bracing" sea, is lovely! Beyond lying on the beach to catch a tan, what else is there to do? Oh, and if you are sunbathing, please remember to sun cream up! People burn here all the time because they underestimate the power of the sun and the cooling effect of the breeze on the seafront.
Here are some of the best things to do in Brighton…
1. Royal Pavilion and Museum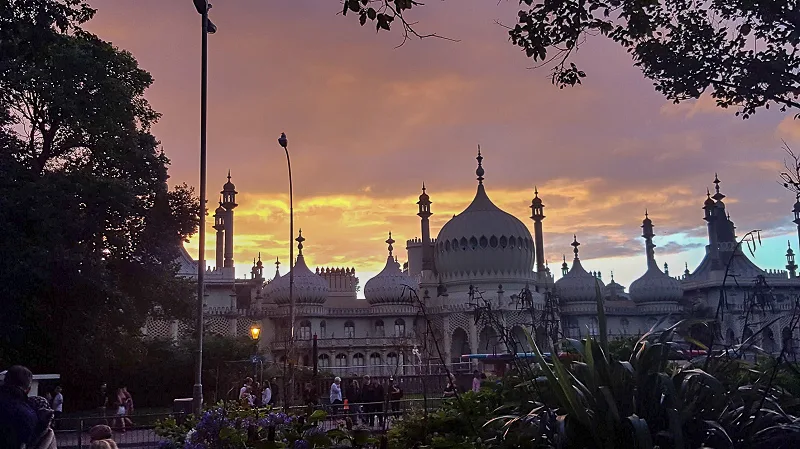 The Royal Pavilion is Brighton's most recognisable building. It is the symbol of the council and, more than that, it is a symbol for Brighton's quirky, campy and joyful personality.
Before George IV became king of the UK in the 1800s, he was living the playboy lifestyle for many years down in his favourite seaside spot, Brighton. He had a pleasure palace built which slowly evolved into the palace that you see today. The outside is reminiscent of India, the inside has a distinctly Chinese flavour. You can explore almost the whole place and learn all about his magnificent parties.
Next door you will find the old stables, but don't look for old barns, these are still pretty fancy. They are now home to the Dome concert hall which has music, comedy and theatre shows. There is also the Brighton museum which has wonderful examples of Art Deco, loads of info about Brighton and Hove, and a whole host of items from all over the globe.
2. Brighton Palace Pier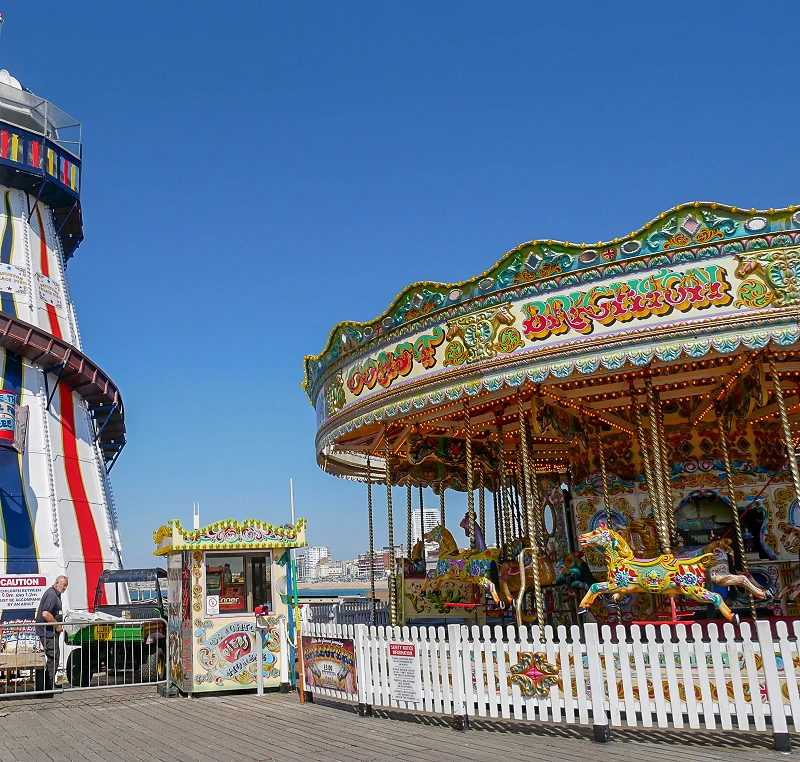 What would a trip to the British seaside be without a stroll along a pier. Brighton's Palace Pier is half a kilometre of arcades, sweety shops and fairground rides. It has been a feature of the seafront here for around 120 years. My favourite thing to do, when the weather is a little cooler, is to buy a bag of the hot, fresh doughnuts, play a few arcade games in the main hall and take a spin on the Waltzer. If it is a lovely warm day, grab an ice cream and a deckchair, it is an old-fashioned way to spend an afternoon, and it is still just lovely.
3. The Lanes and The North Laine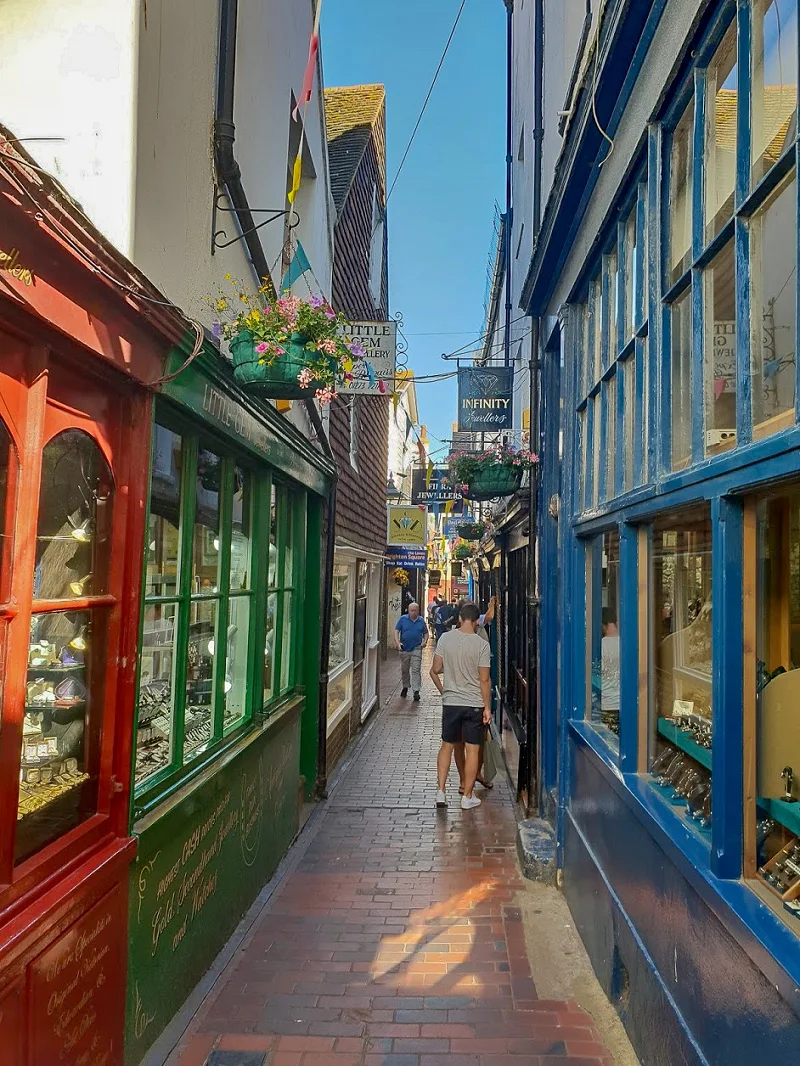 Brighton is blessed with not only high street favourites, but also an abundance of independent shops,. Most of these are clustered in atwo areas of central Brighton, The North Laine and The Lanes. Although they sound similar, they both have very distinct personalities. In The Lanes, you will find a huge collection of jewellery shops. Take your time gazing through the windows at the gorgeously shiny objects, there is even a shop full of old military decorations.
The North Laine is a series of streets full of cool clothing stores, quirky cafes, vintage everything and other fun niche shops.
4. The Curious Museums of Brighton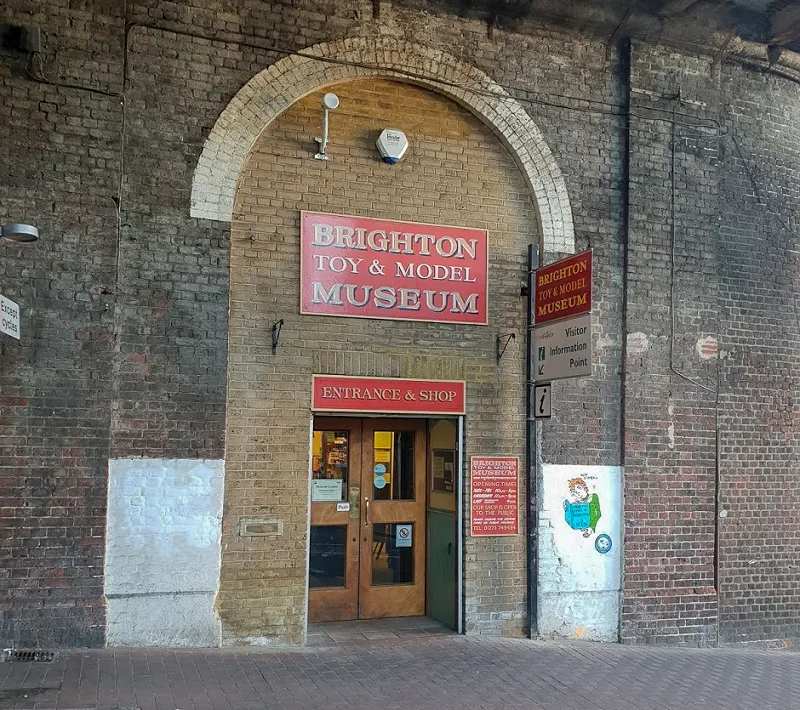 If you like cute little musuems that are utterly niche, then you will find three wonderful choices in Brighton.
The Booth Museum of Natural History is an incredibly old school museum hidden down Dyke Road, think stuffed animals in the "grand old tradition of taxidermy". Here you will find over 650 species of butterfly, stuffed birds of all kinds and the bones of many more animals (including those of a dodo). This was Edward Booth's own personal collection so you really will be treated to his Victorian naturalist research. There are fun, interactive things for the kids too. It is free to visit.
Brighton Toy and Model Museum is hidden underneath Brighton station. Thta is very apt as it is full of all kinds of model trains, with two huge sets permanently laid out. As well as that you will find a large collection of stuffed toys, die cast Corgi models, puppets, mechanical toys, and loads of other gorgeous toys from your childhood and beyond.
Brighton Fishing Museum is right on the seafront. It is only a small museum, and so should just be a part of your visit to the beach rather then your whole reason for visiting the area. There are loads of artifacts about the fishing industry here. However, it is the other other things you can scope out in there that round out the collection,. You will learn lots about the beaches role in Brighton's history from the old fishing villages, through the mods and rockers to the crazy guys that still swim in the sea every winter. It is free to visit.
5. British Airways i360 and The West Pier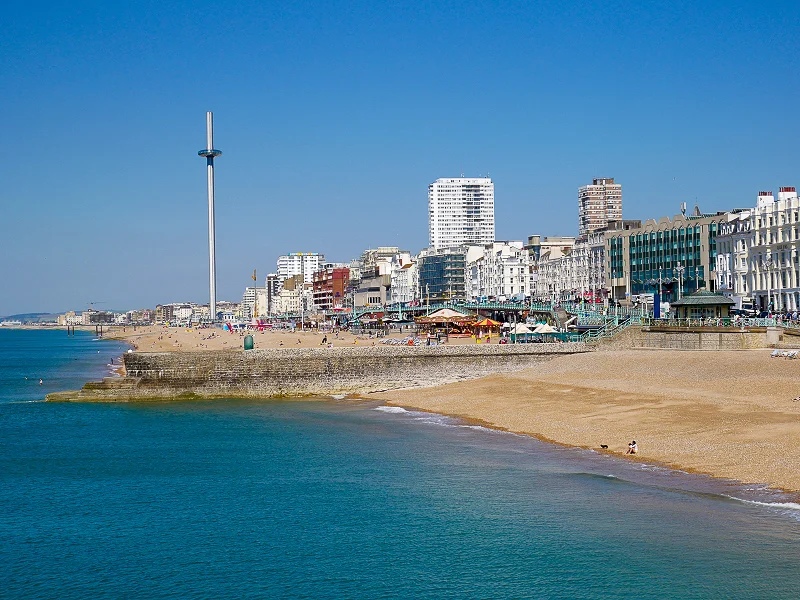 Brighton's newest, and most controversial tourist attraction is unmissable! A giant pole extends 162 metres abovethe seafront and its single pod takes a half hour journey up to the top and back down again. You will get fantastic views of the ocean, Brighton and the South Downs national park. On a clear day, you will see all the way to France, mais oui!
Directly in front of the i360 is the remnants of Brighton's West Pier. This decrepit shell is all that remains of this once popular other pier. After years of neglect and two horrendous fires, it is now just a collection of cast iron that is home to hundreds of starlings. Comes in winter to watch their amazing murmurations in the sky.
6. The Sea Life Centre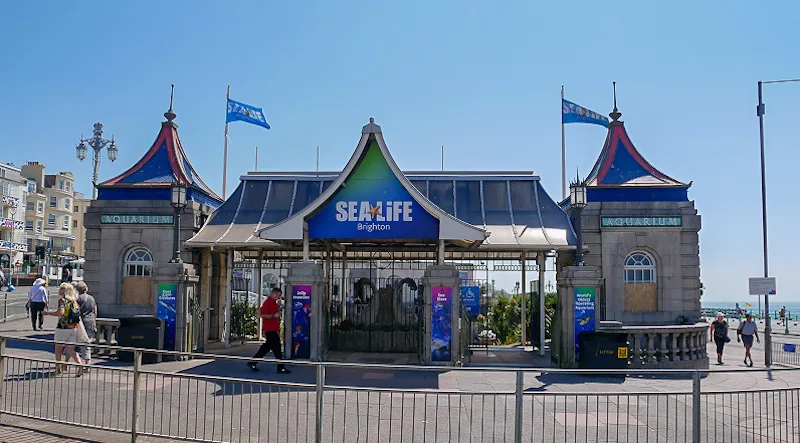 Although it is now owned by the Merlin Company, this is the oldest aquarium in the world. I have always had a soft spot for the Sea Life Centre. It is wonderful for fishy fun, especially fo little ones, but the history in the building is also really interesting. It has been operating as an aquarium for most of it's life since the 1870s. The brick vaulted ceilings and stonework give it a special character and keeps it an ideal place to cool off from the summer heat.
7. Brighton Marina and the Undercliff Walk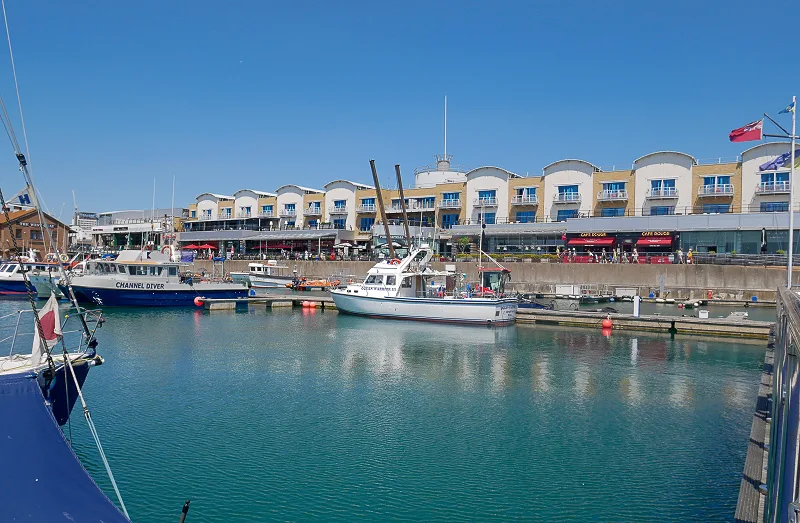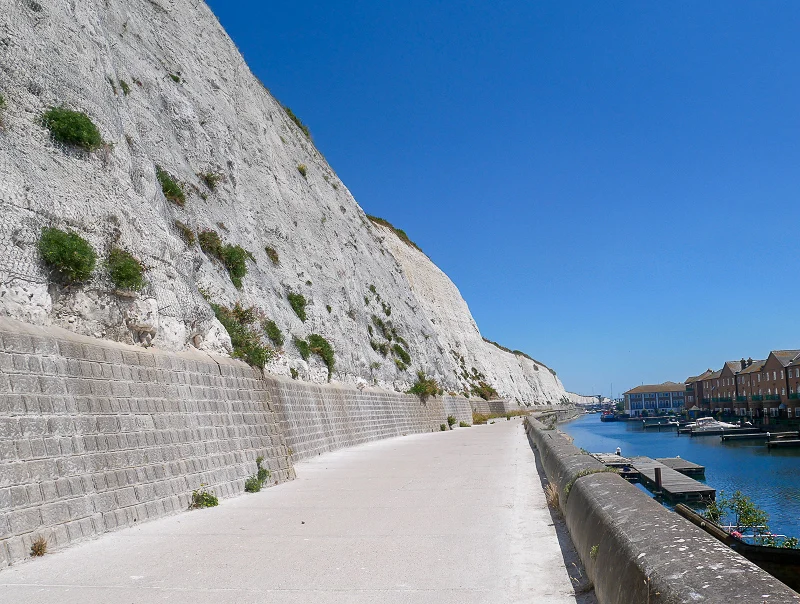 To be entirely honest, Brighton Marina can seem like a cross between a 1990s retail park, and an out of season theme park. There are a few things worth seeing though. Fishing boats still bring in their daily catch here. If you like to get involved in the fishing yourself, you can join a fishing trip from here. If you like dry land, the long marina walls are a hugely popular spot to cast a line.
From the marina, there is a lovely 5 kilometre (3 mile) walk that runs at just above sea level, backed by the white cliffs. This will take you along to the Brighton city limits at Saltdean There is one cafe along the route, but as it is such a sun trap, I would grab a cold drink from ASDA at the marina before you leave. As a family we used to buy a cheap football and kick it along the way; a great way to spend a Saturday afternoon.
8. Yellowave Beach Sports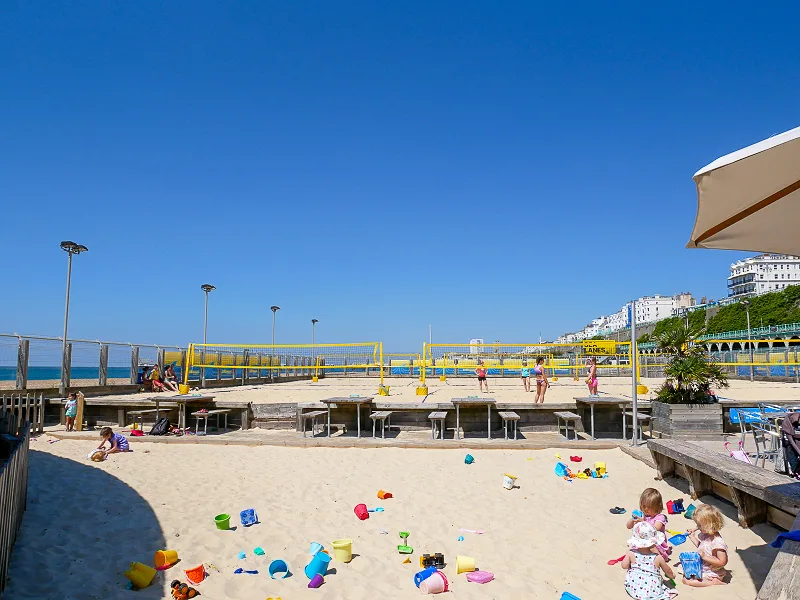 If pebble beaches aren't your cup of tea then head to the UK's only permanent beach sports centre. In the run up to the London 2012 Olympics, Brighton wanted to host the volleyball. They built a fantastic open air centre, but sadly lost to a temporary set up on Horse Guards Parade. The Olympic's loss was our gain, and now we have a top class facility with 6 sand-covered courts, sand pits for the kids and a nice sun-drenched cafe.
9. Volk's Electric Railway and the Madeira Lift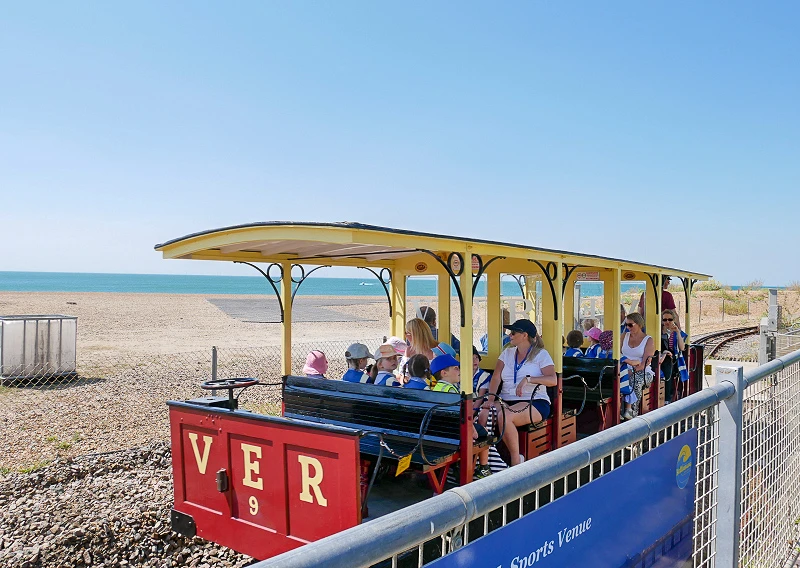 Welcome to crazy inventors row. If you are feeling lazy, or just a little geeky, this stretch of Madeira Drive is for you! In Brighton's hey day as a Victorian beach resort, inventors flocked to the city to show off their latest innovations. Magnus Volk, a Brighton local, wowed the visitors with a series of electric railways, tramways and even a weird boat on stilts called the Daddy Long Legs. Most of these are lost to history but the Volk's Electric Railway is the world's oldest operating electric railway and you can still jump aboard. They have recently extended the line so you can now travel all the way from the Aquarium Station, buy the Sea Life Centre, to Black Rock Station by the marina.
As you travel along you will pass the Concorde II bar and gig venue. Coming out of the top is a big brick lift shaft. This is the Madeira Lift which carries passengers between Marine Parade above, and Madeira Drive below. This was opened at around the same time as the Volk's and was a sensation.
10. The Green Spaces
The beach is not the only place to lounge in Brighton. You will find fantastic parks throughout the city, as well as the South Downs National Park that backs it. The South Downs Way skirts the city in its first (or final) stretch, follow it and you can walk 100 miles across the most gorgeous rolling hills and English countryside.
For a quick day trip, head up to the Devil's Dyke. Just catch the open air bus (no27) up there in summer and have a short walkalong one of the many trails in this old river valley. There is a pub there to refresh.
Just East of Brighton is the Seven Sisters Country Park. his consists of seven peaked cliffs that you can struggle up and over. It is hard work in the heat but the views over the ocean are spectacular.
Finally, just before you hit the South Downs is Stanmer Park. It has fun wooded walks and huge open spaces so you can picnic and hike. There is a gorgeous village and it has a cute little tea room.
Unusual Things To Do In Brighton and Hove
Only in Brighton Walking Tour
If you want to learn all Brighton's dirty little secrets then join this walking tour. It is only 90 minutes so you can easily work it into a whole day of sightseeing. I took this tour a few years ago and I learnt so much about my city that I never knew. It is fun, sunny and incredibly interesting as you walk around with a knowledgeable guide to Brighton.
Naturist Beach
Do you hate tan lines? Love letting it all hang out when you are on holiday? Come and join in with the nudity at the Naturist Beach. Happily there is a mound of stones between you and the passing traffic on the road above, as well as your fellow visitors on the Volk's Railways that goes past. Clothing here is not an option, the be there, be bare! The toilet and cafe facilities aren't great here so grab your picnic before you come and slip on your clothes to use the bathrooms at the Yellowave Sports Centre.
LGBTQ Brighton
Brighton has been called the gay capital of the UK for many, many years. It has always attracted the LGBTQ community and the city is very proud of it's pride. Kemp Town, is the hub of LGBTQ life and it's main thoroughfare of St James Street is packed with gay-friendly pubs, shops and bars. The first week of August brings Gay Pride to the city and it explodes in party. Rainbows, glitter, inclusivity and sunshine. that is Brighton's Gay Pride celebrations to me. It is one of the biggest Pride celebrations in Europe and it all culminates with a huge parade. It attracts 160,000 people and goes from the beach to Preston Park, right through the centre of town. It is an amazing time to visit Brighton, but most hotel's have a three night minimum and it is best to book early. There is also a Pride campsite set up just out of town.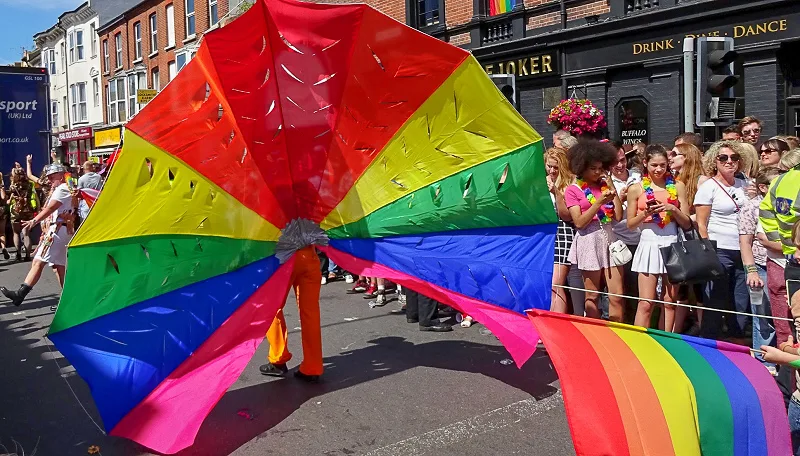 Duke of York's Cinema
Yes it is another entry in the "oldest things" cataloger, Brighton is full of them. This is the UK's oldest cinema that is still in use, being a cinema since 1910. The cinema still has its balcony level and a little stage in front of the screen. The Duke of York's is a little outside the centre of town so you need to make a small trip to get there, but trust me, it is worth it. You'll know that you are there when you see the sexy legs. The Duke of York's is now part of the Picturehouse group which means that it doesn't only show the latest hits, but loads of art films and special screenings. The jewel in the Duke of York's crown (in my humble opinion) is the Eurovision Party. They screen the films and the evening is hosted by local drag queens who throw in lots of fun and silly games.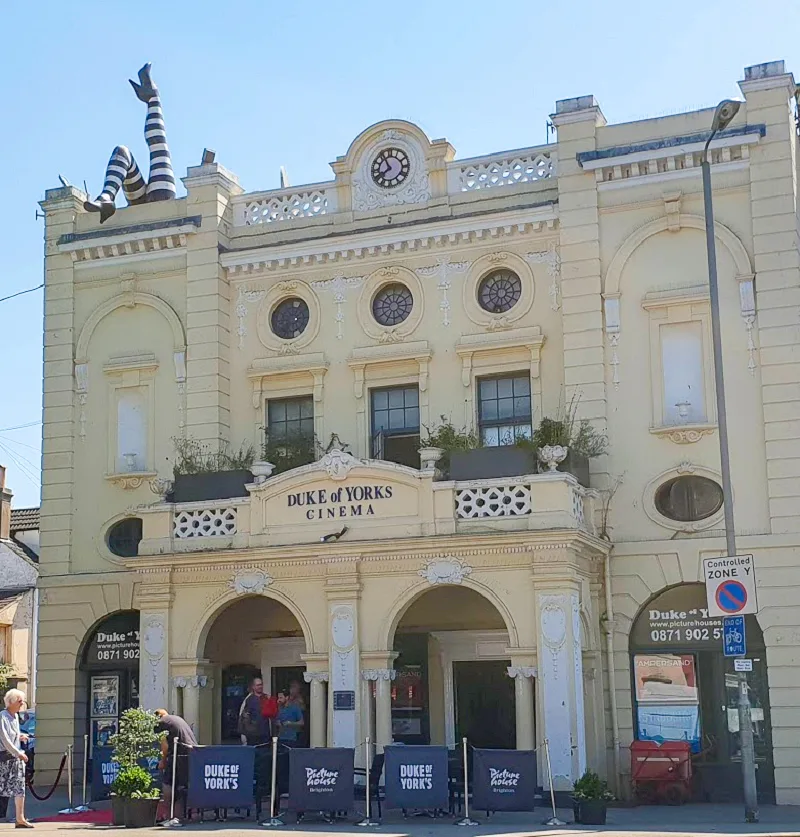 Komedia Brighton
If you are walking through the North Lanes, you will probably stumble across the Komedia. It has won "Best Venue in the South" ever since it opened in its current location, so isn't really a secret BUT our little secret and something you won't find in other guides to Brighton is the Krater Comedy Club. This runs on Fridays and Saturdays but those in the know come on Sunday evening. The screaming hen dos and heckling stag dos have left, the atmosphere is relaxed and jovial. Krater hosts some of the finest stand up comics in the country and on more than occasion we have seen a comedian a few weeks before they burst all over the TV panel show scene. Arrive early and order your food and drink early for a lovely dinner and show combo (the nachos are stellar).
My Favourite Places to Eat in Brighton
Choccywoccydoodah
No guide to Brighton would be complete without mentioning this place!
Chocoholics rejoice, Choccywoccydoodah is an absolute heaven. They sell cakes, truffles, bars and even statues made of chocolate. The shop looks like it was designed by Willy Wonka's burlesque alter ego and is a feast for the eyes even if you aren't buying a feast for the tongue. Upstairs is the Bar Du Chocolate which is their in-house cafe. The ice cream sundaes here are unreal, as is the hot chocolate, both are made with chocolate truffle…it is serious decadence.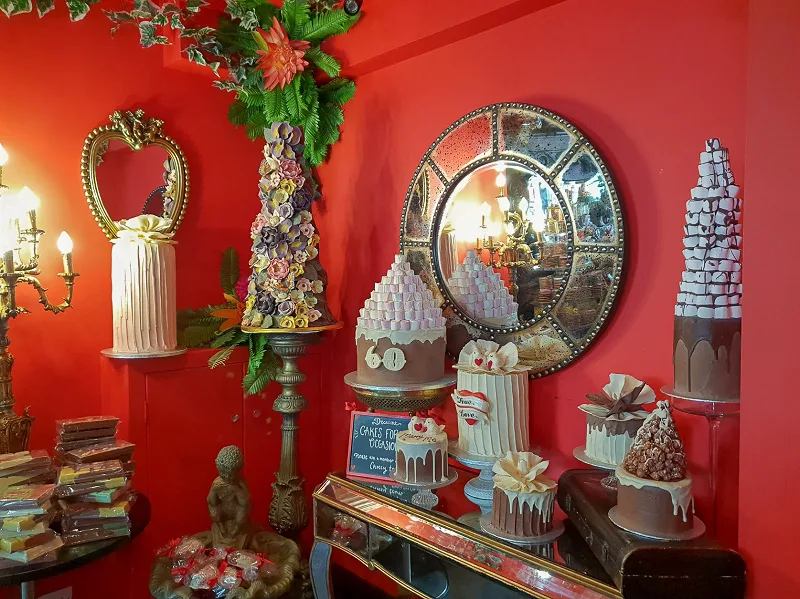 Cloud 9
In a city full of good cake, this is a great choice. They made a mean rainbow cake and cupcakes in over twenty flavours. Every cake from here is sweet, moist and packed with flavour. I very nearly bought a wedding cake from here before realising that I couldn't get it from Brighton to London without a car (sob).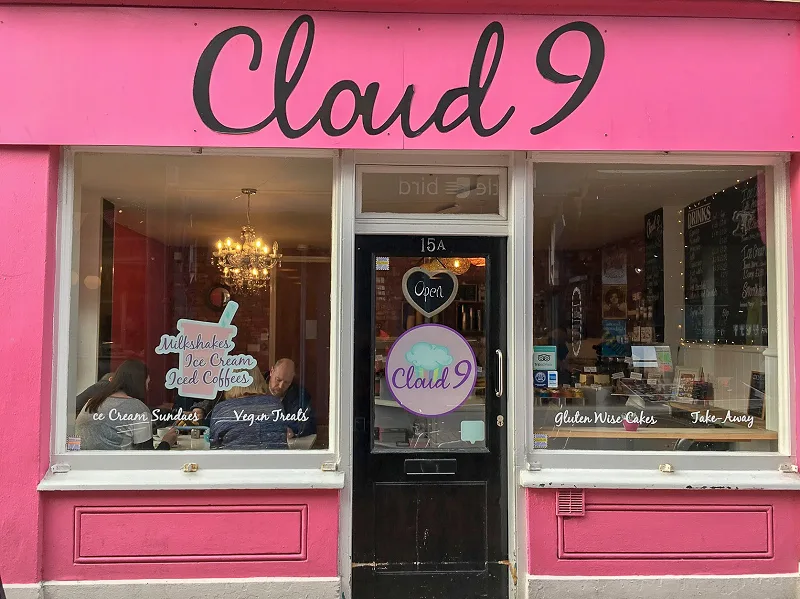 The Regency Restaurant
Right across the road from the British Airways i360, this is my all time favourite restaurant in Brighton. I guess I am not alone as it has been open since the 1930s. It is currently run by Emilio and Roberto, they run a team of hilarious guys who will joke with you and take care of you in equal measure. My family and I have been coming here for as long as I can remember. Although there are other things on the menu, you come here for the seafood. It is cooked well, generously proportioned and great value. I love the garlic-packed scallops and king prawns, plus a huge mountain of white bait. I have never had fish and chips here but everyone I've brought with me has said it is delicious. (Oh, and I have taught two boyfriends how to peel prawns here…great memories).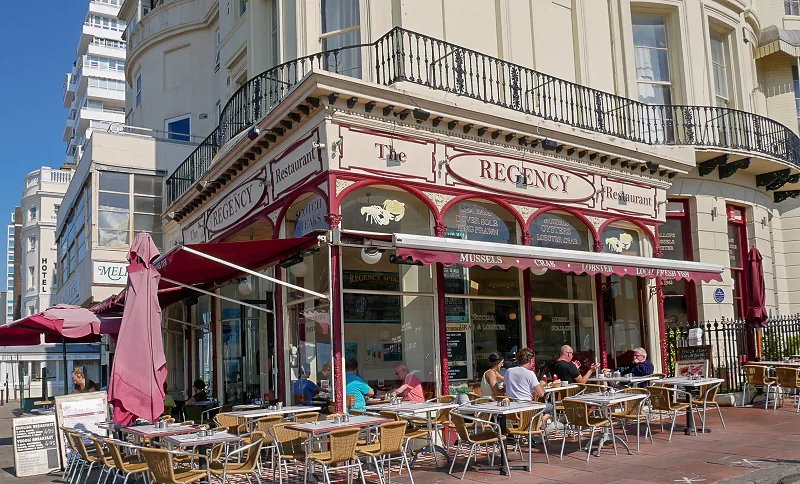 Chilli Pickle
When this restaurant moved from it's small original location to New Road, I discovered it and it instantly became my favourite Indian. Chilli Pickle doesn't just make excellent traditional curry, and thalis bursting with flavour, but also has a menu full of street food snacks that I haven't seen anywhere else in the UK. It takes me right back to our travels through the sub-continent…but with better cocktails.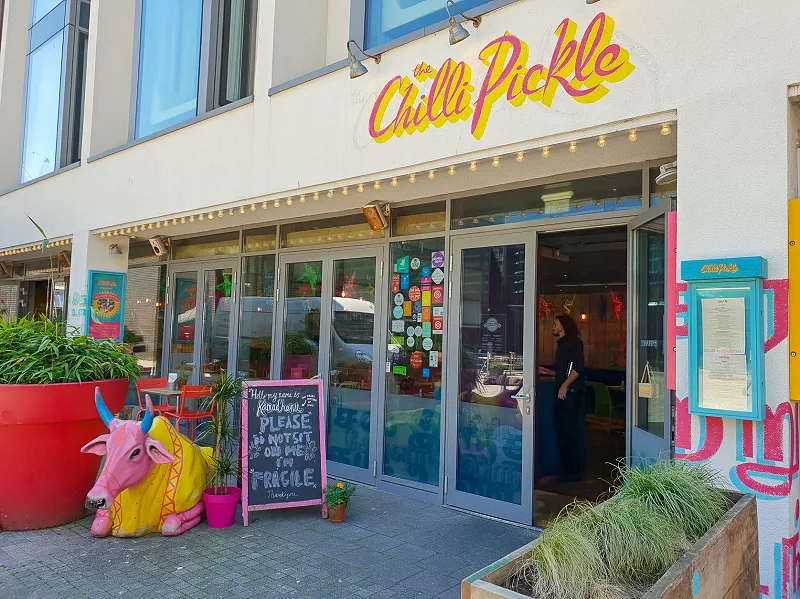 Jack and Linda Mills Traditional Smokers
This isn't somewhere to come for a whole meal but if you want a seaside snack, or to buy some ingredients for dinner. Right on the beach, next to the Fishing Museum, you will see their little shop front under the arches. Directly opposite is their little smoke house where all of their smoked fish comes to life. Here they create some of the best smoked salmon I've ever had. You can also grab fish soup, kipper, mackerel, fresh crab and lots of other seafoody sandwiches. Remember, they only take cash.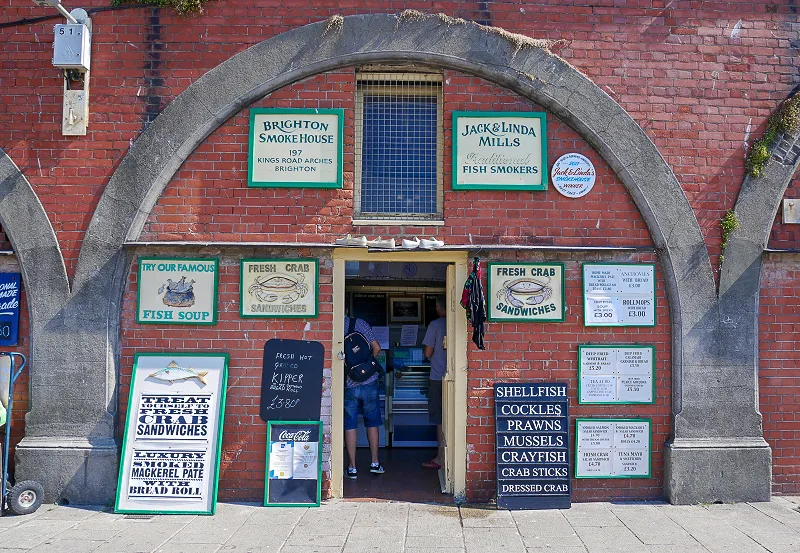 My Favourite Places to Get a Drink in Brighton
Prince Albert Pub
Just two minutes from Brighton Station is one of the grooviest small gig venues in the city. You will find live music here most nights of the week and you'll find a friendly crowd. Apparently they also have a great Sunday roast, perfect if you overindulged there the night before. There is a changing selection of beers and the bar staff will talk you through the options to help you make your choice.
The Tempest Inn
Under the arches on the seafront you will find a large selection of bars. This is the first of my favourites. It doesn't look like much from the front, just another pub with a few tables in the sun, but step inside and you'll find a world of underground caves and grottos. You can grab a table with some buddies, it is almost like having your own bar. They have a good selection of drinks and the cocktails are surprisingly cheap for the location. Plus, they have really tasty, reasonably priced seafood on the menu. As night falls, there are fun parties here.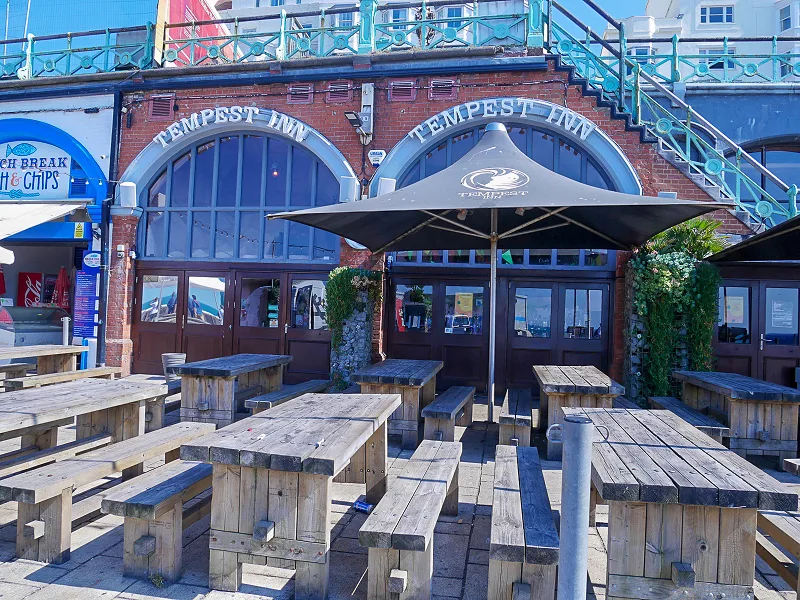 Brighton Music Hall
Another seafront bar, this one spills out towards the beach on there huge terrace. This is the perfect place for a drink in the sunshine. There is usually a great musician busting out great covers as you soak up the rays. Honestly, the drinks are nothing different than the norm, but who can beat sipping a cold glass of something yummy while you watch the world go by on their seaside stroll.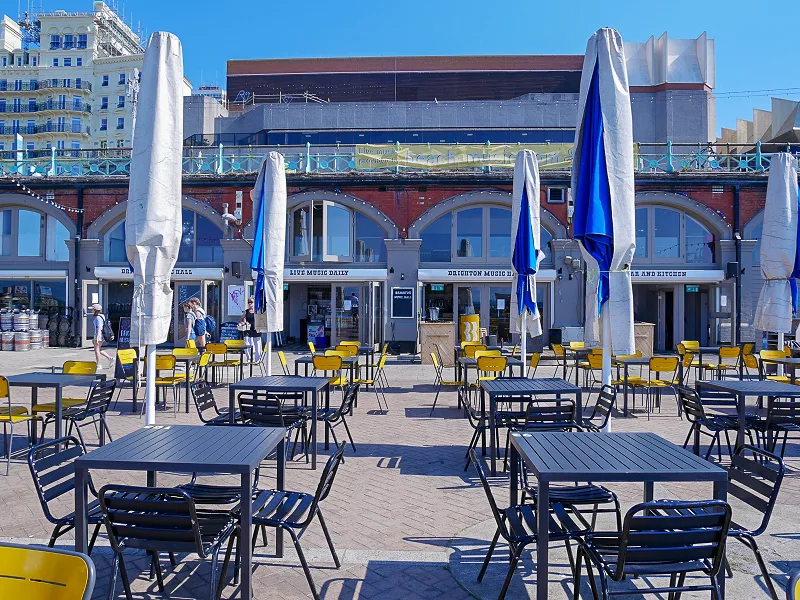 Metrodeco
In a city full of cute little cafes, Metrodeco gets my vote for the best spot for a tea and cake combo. Metrodeco began life as an art deco furniture shop, and you can still see it's design origins in it's mismatched chairs, tables and crockery. The cake is here is usually delicious and they have a huge selection of loose leaf teas. If you feeling extra fancy, they do great cocktails and whole afternoon teas that are now famous in Brighton.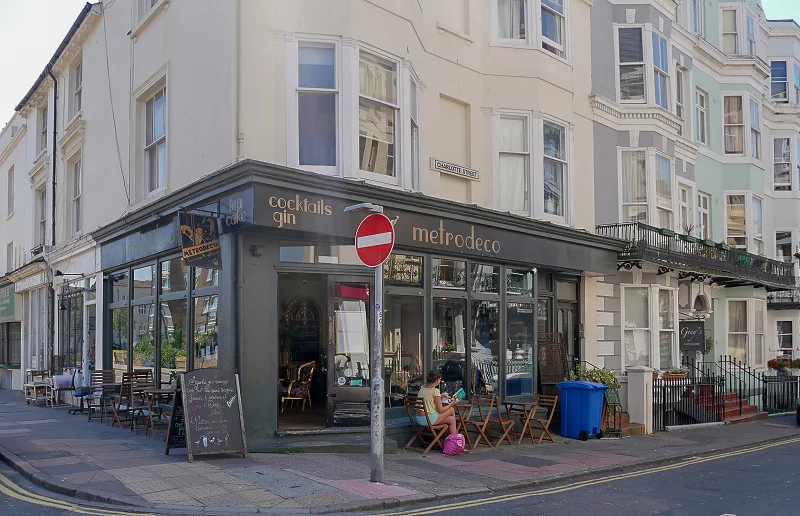 Your Perfect Instagram Spots in Brighton
Metrodeco
Vintage glamour, tasty cake and perfect little tea pots make your shots here utterly instagrammable.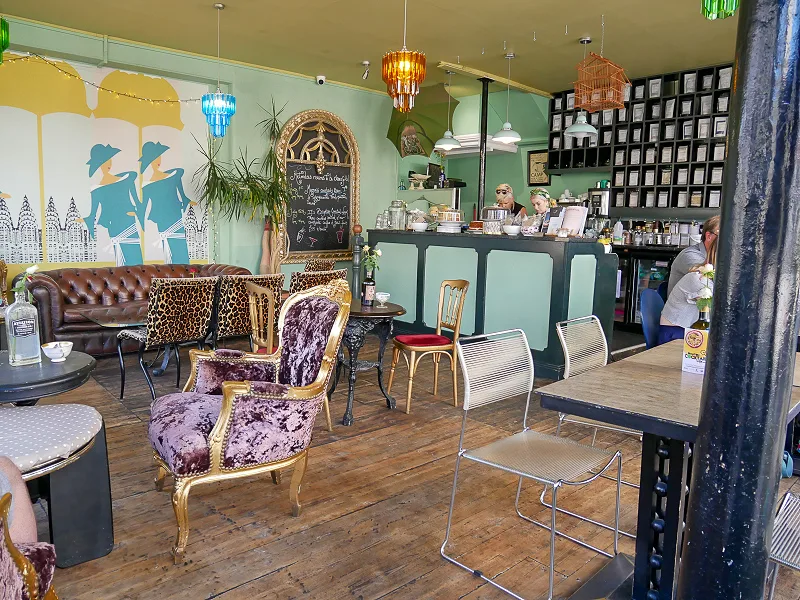 Hove Lawns
It wouldn't be a Brighton Instagram story without some colourful beach huts. These don't run all the way along the beach so you need to walk west along the beach until you reach Hove Lawns.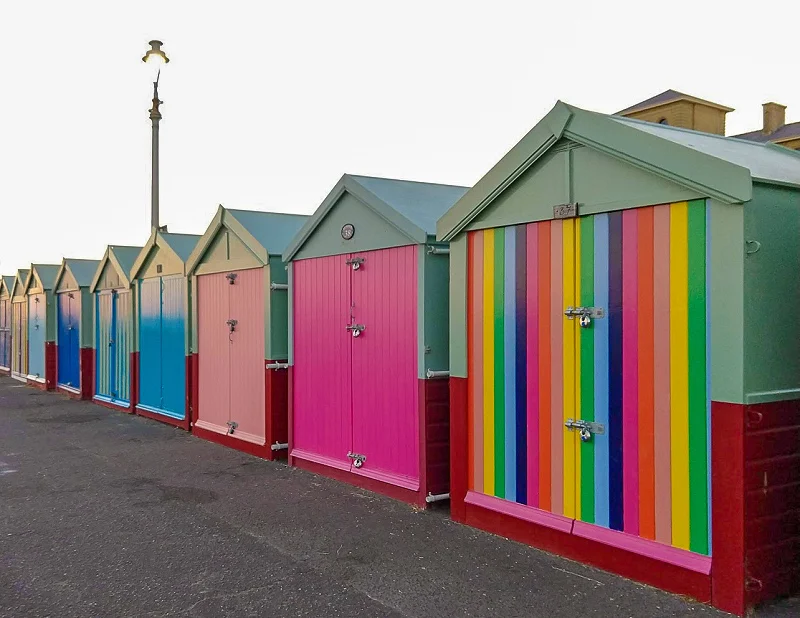 The Piers
The Brighton Palace Pier is quirky, silly and is the quintessential symbol of the British seaside. The sweet shops are bright and colourful, and the old fashioned helter skelter make a great shot.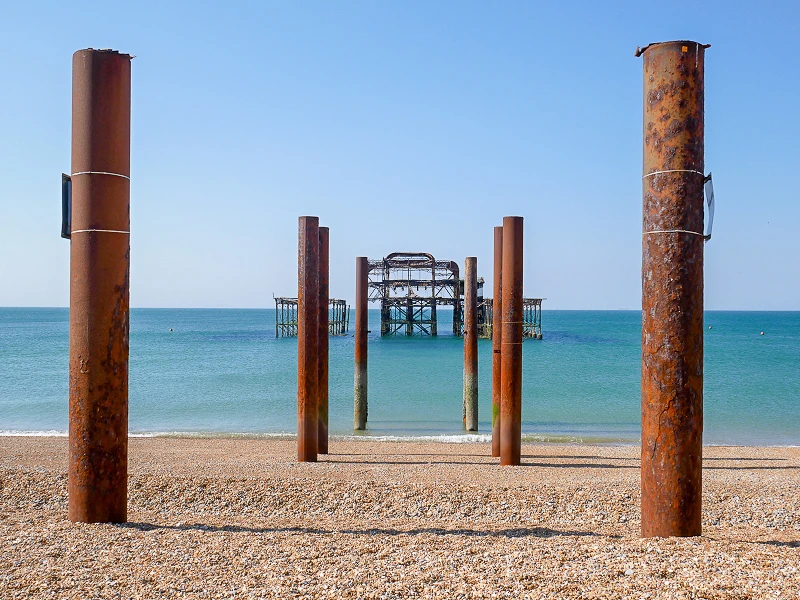 Afloat/The Doughnut
This big green ring is actually a 2.2 tonne bronze statue of a black hole. It is looking a little worse for wear as it has been hit by graffiti and the waves of the English Channel but still makes a great shot. Whether it is your face in the middle, an arty shot out to sea or the foreground of your pier picture, this curious statue makes a bold statement.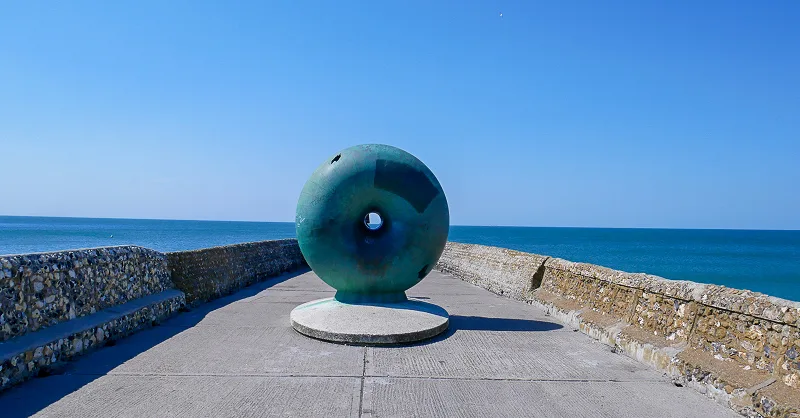 The Bandstand
Just west of the West Pier is this Victorian building. It was restored and reopened in 2009 as, not only a great spot for Instagram photos, but an actual wedding venue. It is once again used for concerts too so maybe check the schedule before you arrive for your photo shoot (or just grab a seat and listen).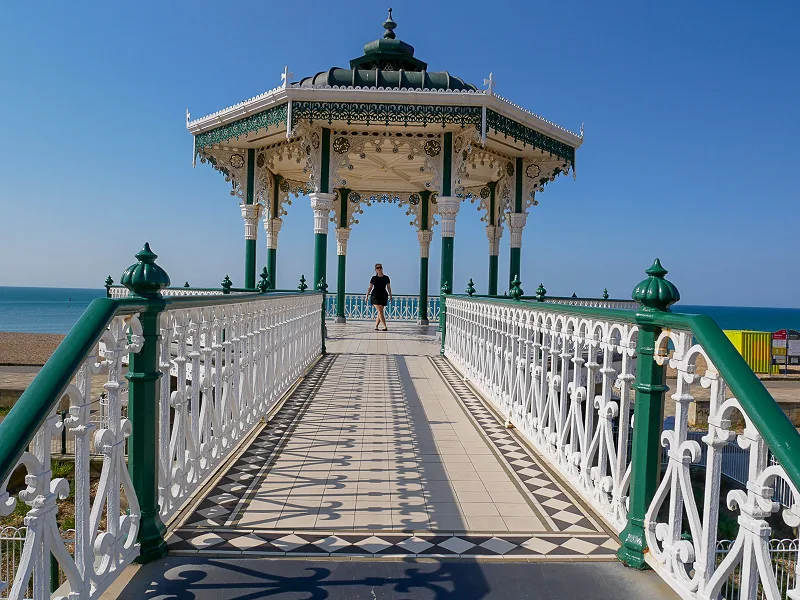 Street Art
Graffiti is all over the place in Brighton, from terrible scrawls to huge pieces of art. Some of the coolest are on the communications boxes that are usually just painted a slightly dull green, One of my favourites is on the side of the Prince Albert pub. It is a brightly coloured montage of famous music stars with lovely punchy of colour.

Where to Stay in Brighton
Hotel Du Vin
Tucked just behind the seafront is a rather surprising hotel, It looks like it could have been transplanted straight from a European village with its wooden decorations and Gothic styling. These buildings were first built by wine merchants, and I would celebrate that by heading to the split-level bar that is furnished with big leather seats. This is part of a chain but doesn't feel like it as it has less than 50 rooms, and so maintains some character. There is a bistro, but I would skip that and get out and about to try some of Brighton's restaurants. The room we saw was bright and airy with a simple but classy vibe. You have got to love those baths!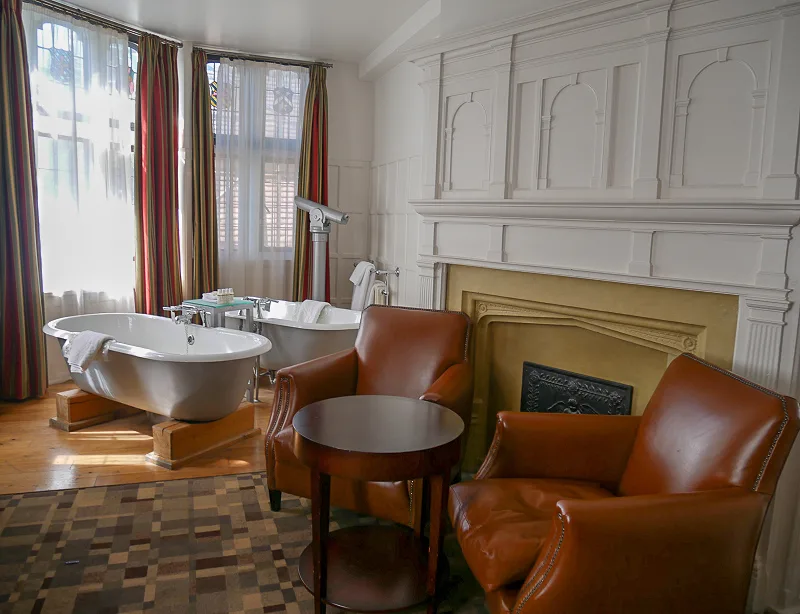 Artist Residence Brighton
If you want to stay somewhere quirky and fun, and in one of Brighton's famous Regency-era squares, then look no further than Artist Residence. Each of the 24 rooms is totally unique, having been decorated by a different artist. If you have a room on the higher floors, you will have a wonderful view down the square and straight onto the i360 and West Pier. The public areas drip with artistic, hipster style. The Fix bar has wonderful neon art as a backdrop for delicious cocktails and the other restaurants create delicious seasonal fare to tempt the palate. The room we saw was downstairs but still had plenty of light. As we entered, the radio was playing jazz which was a touch I loved! The room had the feel of a cool boudoir on a boat. It was right up my street.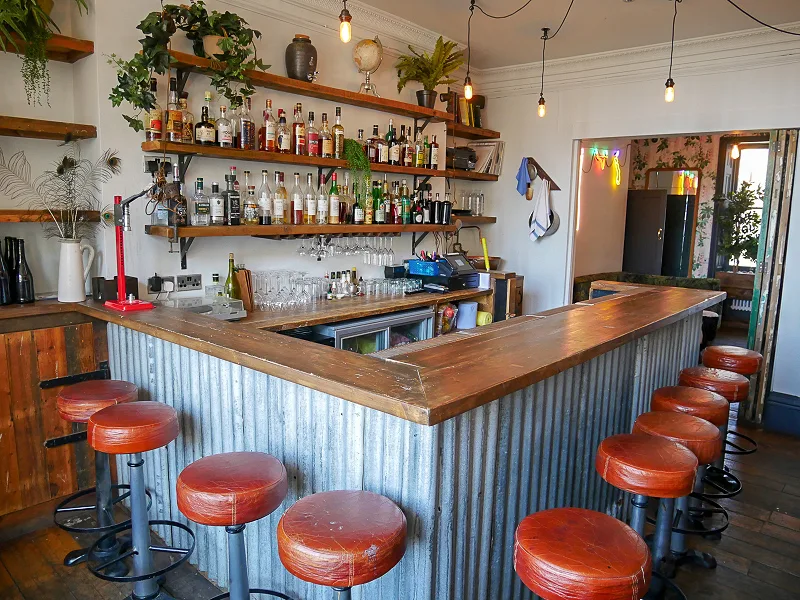 YHA Brighton
This hotel has a killer location. It sits right on the Old Steine, the green area just behind the seafront and the Palace Pier. This regency building used to be the Royal York hotel, and then the registry office. In fact, it is where my parents got married. It has now been converted into a great hostel in the YHA family featuring dorms and even double room with a sea view! They have a kitchen, and large dining room for YHA purists, and a bar/cafe for those that like others to make their coffee and cake.
Airbnb
I know this is hardly a unique choice but here is why I am suggesting it. I wanted to recommend a good hostel for groups, but the way stag and hen dos travel has changed, and it has changed the accommodation scene in Brighton. People would rather be in their own big house with a few bedrooms, rather than in a group dorm. This means that the hostel selection in Brighton isn't that great (apart from the YHA) and they are starting to shut down. There are tons of great Airbnbs in and around Brighton so you won't struggle for options.
Where to Shop in Brighton
Snoopers Paradise
A fixture of Kensington Garden in North Laine for over twenty years, you can completely lose yourself in this huge shop. It is a fantastic mix of vintage furniture, bric-a-brac, flea market bits and jumble sale bobs. You can see 1980s games consoles, 1940s tin adverts, 1920s lamps and 1960s phones. Come through the turnstile and have a snoop to see what you can uncover.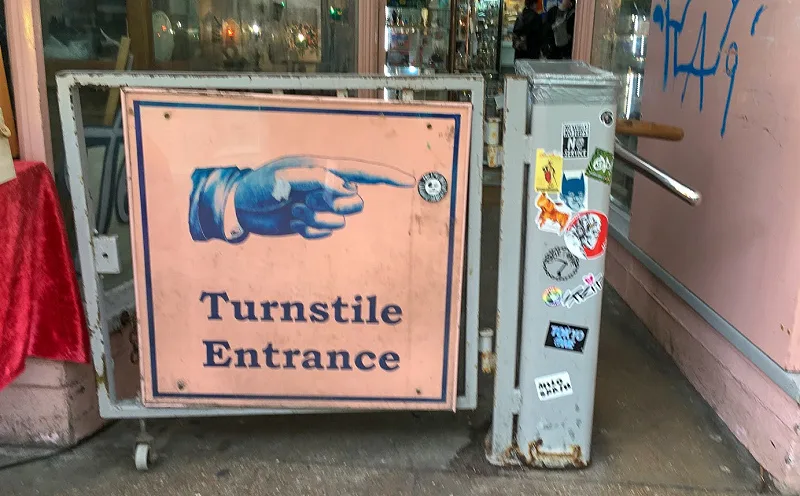 Silverado
My favourite jewellery shop in Brighton specialises in silver trinkets. I have had lots of pieces from Silverado; incredibly delicate chains and funny little stud earrings, a ring that looks like a belt and so many sparkly treats.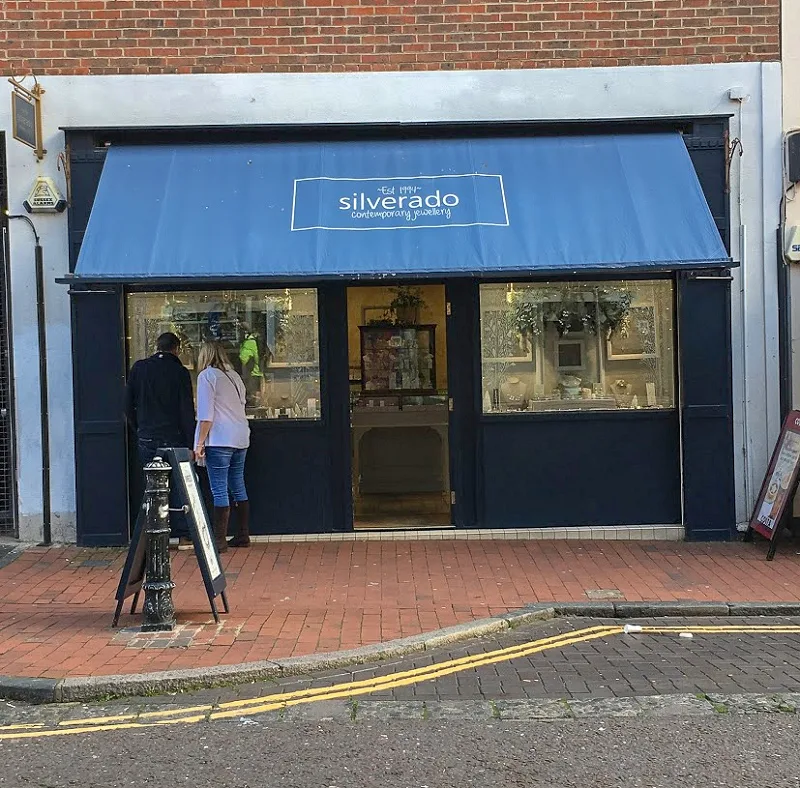 Beyond Retro
This is the sister to the London store but I think that Brighton knocks the socks off the capital. Beyond Retro is a large warehouse full to the brim with vintage and retro clothing. It is not horrifically overpriced, in fact it is pretty reasonable. That is quite unusual with these types of shops normally. I have found costumes, and gorgeous outfits alike in here.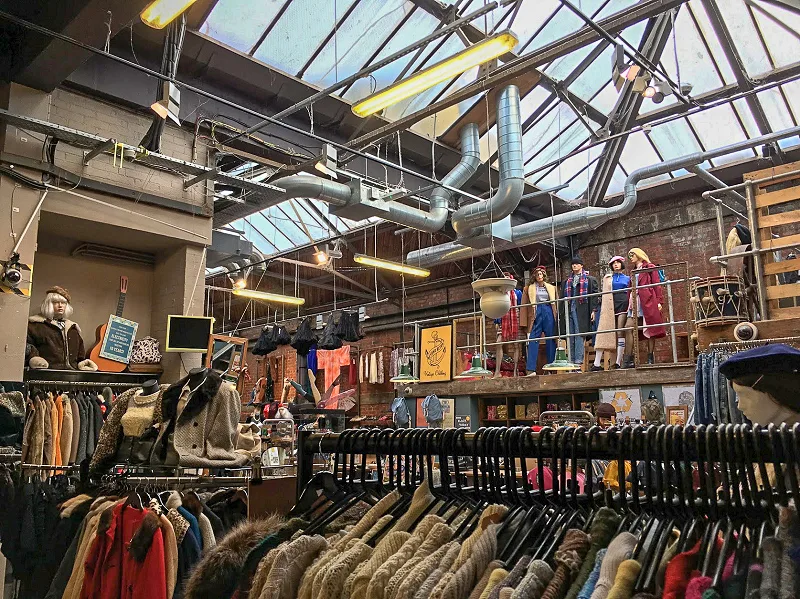 GAK
This music shop is famous throughout the UK, as the best place to come for everything Guitar, Amp and Keyboard. It is huge independent instrument shop where you can find guitars galore, drums, pianos and every musical accessory you can think of.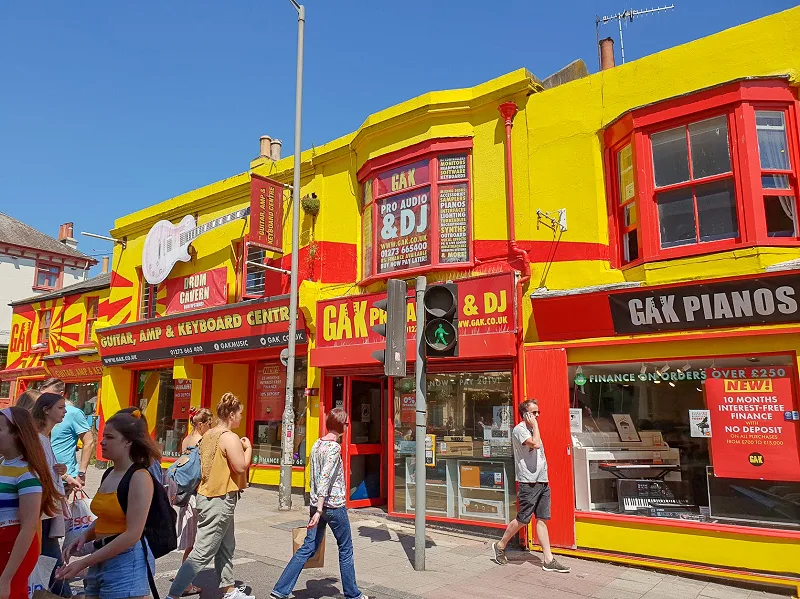 Infinity Foods
This is a food shop but not a normal one. Before the rest of the world went vegetarian and organic, Infinity was selling beautiful foods that were kind to the world and the animals. You will be surrounded by food that is organic, GM free, locally sourced and as wholesome as possible. They also sell body care and home care products that have the same principles. There was a strong co-operative vibe here, my step-mum used to come here on her lunch break from work and help deal with grocery stock deliveries, and they still work to those ethics. If you just can't get enough, or don't have a kitchen where you are staying, they have a cafe just along the road.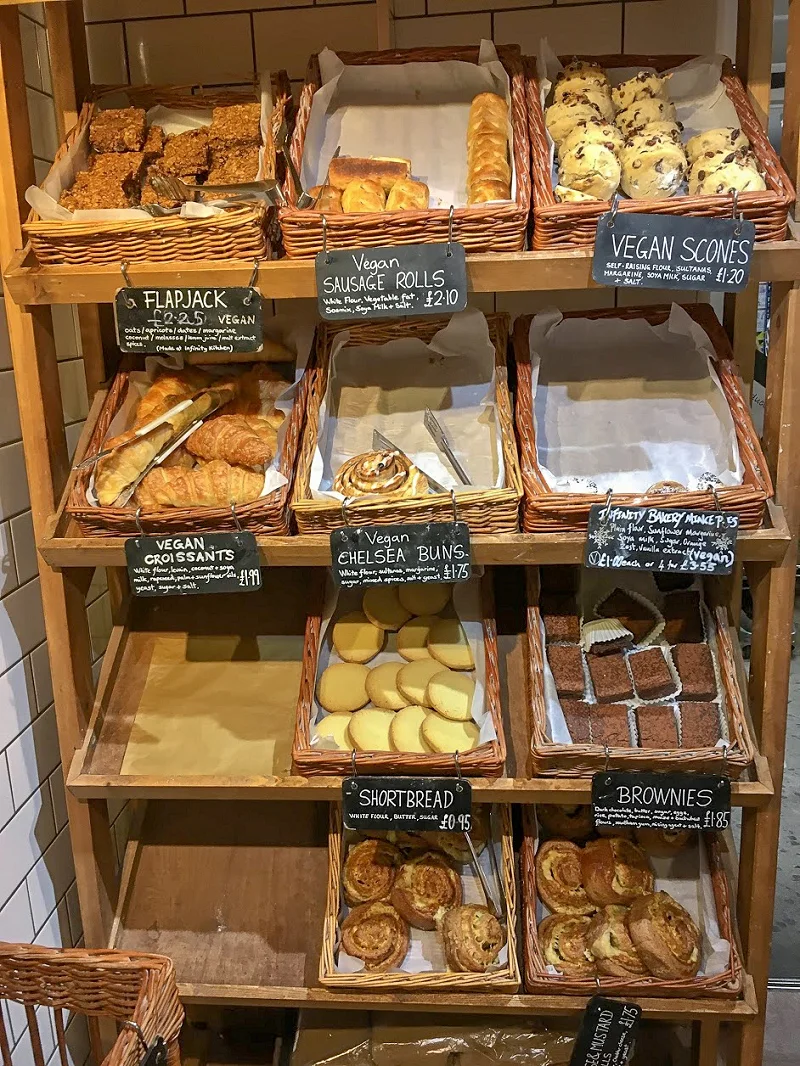 And finally… When is the Best Time to Visit Brighton?
There are two times of the year when Brighton is even more fun than usual, the first is Gay Prise and the other is the Brighton Festival. .
For four weeks a year, the whole city becomes a huge arts party. You can catch stand up comedy, funny sketch shows, art, dance, music, circus and somethings that don't bear describing. It all kicks off with the Children's Parade, 5,000 school kids and community groups joyfully stomping their way though town and down Marine Parade. It is one of Europe's largest arts festivals so there really s something for everyone.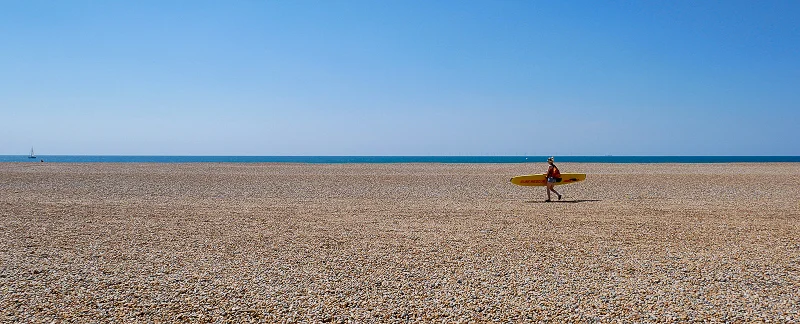 ---
Meet Rosie Fluskey, a London-based travel blogger, sharing Mrs & Mr Fluskey's travels in the UK and around the world. She is telling their stories, to inspire yours. From budget hostels to five star resorts, street food to Michelin Star restaurants and economy to first class seats, they want to give everything a go. Check out the blog Flying Fluskey or follow Flying Fluskey on Instagram (www.instagram.com/flyingfluskey) to keep up with their adventures.
I think you'll agree this is an epic guide to Brighton by Rosie, a Brighton local. Thank you Rosie!