Today's post is an insider's guide to the best places to eat and drink in Manchester by Manchester local, Ellie Wilson.
The unofficial capital of the North, Manchester is famous for its industrial history, music, football and Alan Turing. Manchester is the UK's most visited city outside the capital and is also known for it's amazing nightlife and it's many, many restaurants. If you plan on visiting Manchester and need recommendations, look no further, I have listed my top places to eat and drink in Manchester just for you!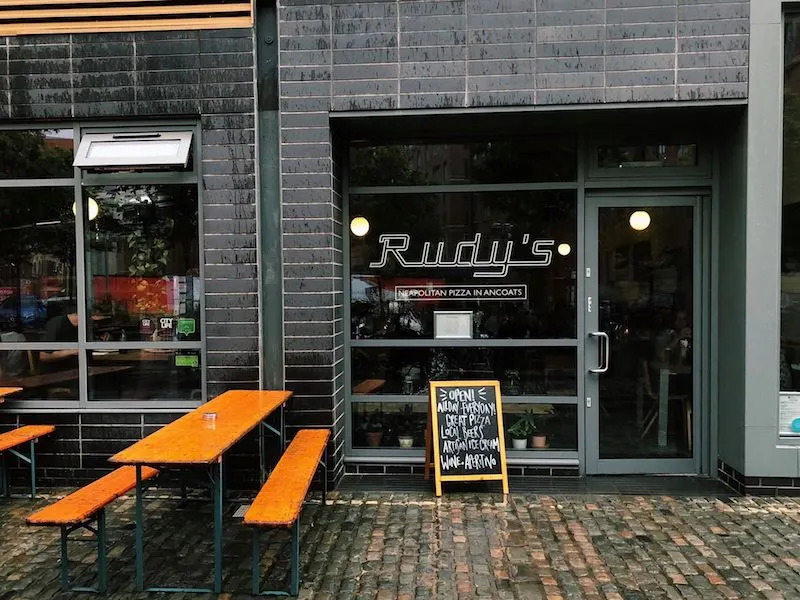 If you're from or live in Manchester and haven't been to Rudy's, prepare to be scorned by anybody who has. Listed as one of the best pizza restaurants in the world, Rudy's is a crowd favourite and you'd be lucky to get a table depending on what time you arrive. Based in Cutting Room Square, Ancoats, Rudy's is Manchester's "must go" place to satisfy your pizza needs.
Each plate is made from scratch and baked using a classic Italian pizza oven, giving it the most authentic Italian dining experience with a hipster twist. The service is outstanding with super friendly staff who go the extra mile to make you feel welcome and ensure you are satisfied with your meal. Rudy's is also renowned for its value, with pizza costing as little as £5 so this is one of the best budget places to eat in Manchester!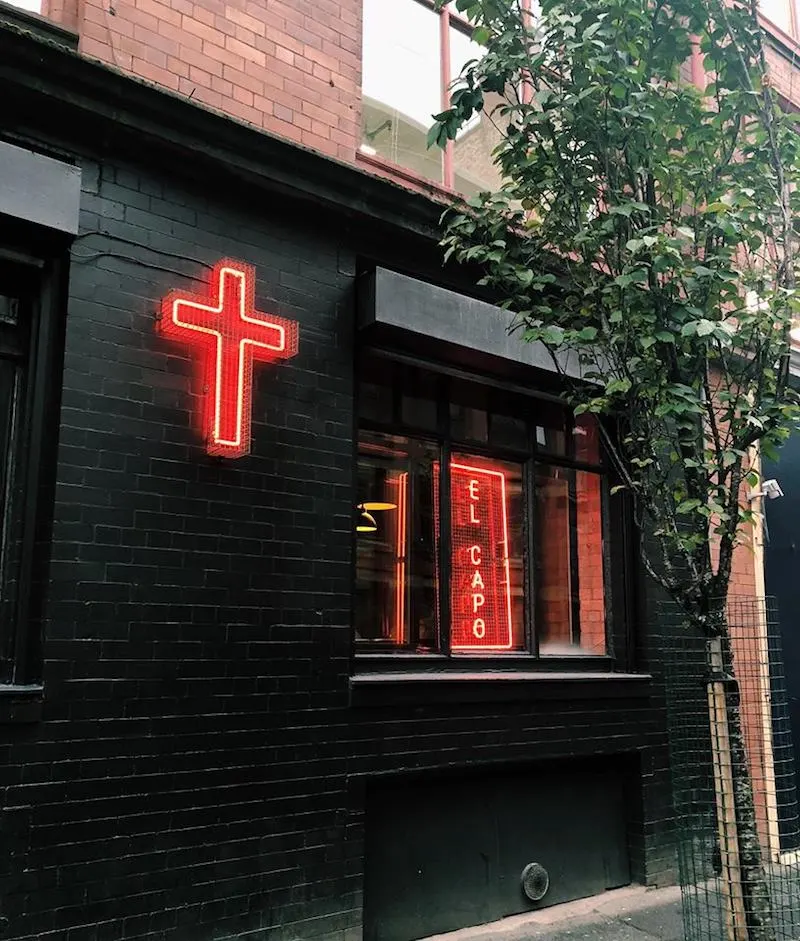 Not your average Mexican joint. El Capo, the Northern Quarter based Latin America street food bar and restaurant, is one for all you taco lovers. With offers like Taco Tuesday and Wing it Wednesdays, it's a hard one to resist. Just to spoil you that little bit more, El Capo also has a vegan menu so nobody misses out on authentic, Mexican goodness.
The decor is what can only be described as the interior of an old church in Mexico City. The walls are heavily covered with Latina symbolism and decoration, all while still having that laidback, open brick aesthetic the NQ wears so well.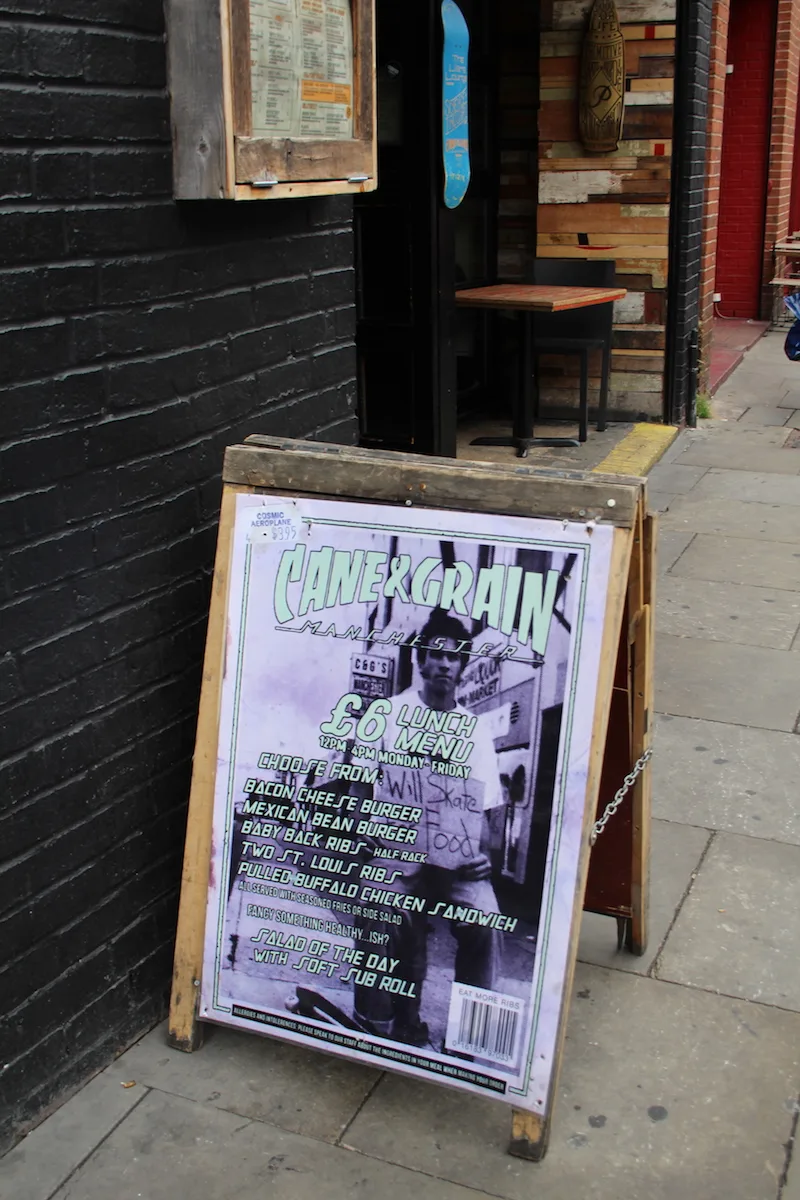 One of the most laid back bars in the city, Cane and Grain is a hip, cool American style bar dripping in skater memorabilia. Cane and Grain has a lot of character to say the least. It has rustic, worn down interior with the walls plastered in Thrasher magazine covers and benches made out of old skateboards, it's the type of place you'd expect to see facing the beach in Santa Monica.
To add to it, Cane and Grain and two other bars inside the same building, one named Science + Industry and the other, The Liars Lounge. Science + Industry specialise in experimental cocktail making, using scientific techniques develop new and interesting beverages. The final floor, The Liars Lounge, is an award winning tiki bar and Caribbean rum shop with a massive selection of tropical cocktails and an awesome reggae playlist to go with it. You don't want to give this gem a miss.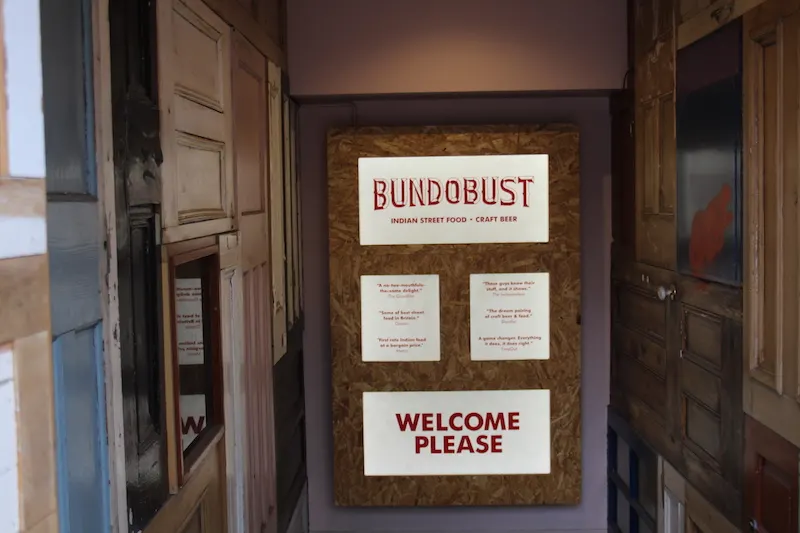 This one's for you veggies. Bundobust has quickly become the hottest veggie restaurant in town. Located in a spacious basement near Piccadilly train station, Bundobust specialises in Indian street food and craft beers. The food pushes conventions and boundaries with so much choice and you will not find a dish over £6!
The interior has an industrial feel with vivid tiling and patterns scattered throughout, framed pieces of graphic art in an Indian style cover the walls and give the restaurant and modern feel.
Not only are they well-known for their veggie and vegan food but they also serve the world's best draft beer from local and international breweries. Bundobust is a perfect choice for a quick snack or a group meal out. They even provide a "every item on the meu" offer for £80! (enough to feed 6 to 8 people).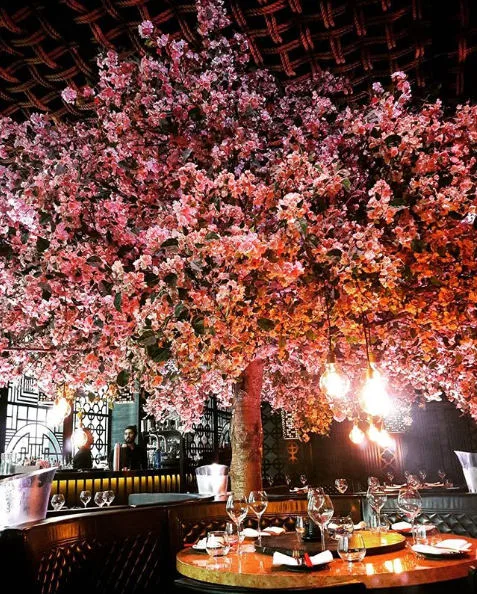 Now for the other end of the spectrum, the high end contemporary Chinese cuisine located in Spinningfields, Tattu has become the place to take your significant other out for an expensive, birthday meal. It is an independent, family run restaurant which opened its doors in 2015. The name comes from a combination of 'Tattoo' as in body art, and 'Tatau' which is an ancient word which means 'make a mark' and leaving a mark is something Tattu does exceptionally well.
In terms of food, Tattu delivers luxury, presentation and quality. They're helpful staff with talk you through the menu and recommend dishes. They encourage you to order multiple dishes, such as 2-3 mains and a bowl of rice to share. They also have the most incredible Asian desserts (I recommend the dragon eggs!) to make your mouth water. They fuse traditional flavours with modern cooking methods to provide you with the most unique, oriental dining experience.
Tattu is also famous from it's stunning interior design. The restaurant stretches over two floors and is covered in cherry blossom trees towering over tables along with complimentary purple lighting, creating an almost animated feel. This Asian style interior is blended traditional tattoo iconography such as anchors and framed flash boards mounted above the beautifully designed bar.
Tattu is one of the best eating and drinking experiences Manchester has to offer and if you find yourself visiting the city, be sure to make your reservations!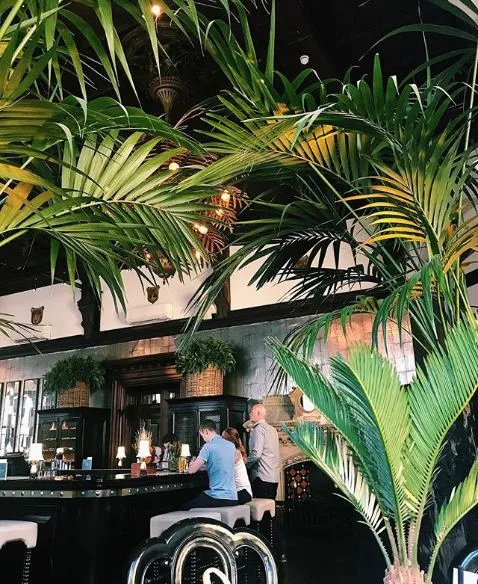 Known previously as The Reform Club (a gentlemen's club of the Victorian era) , it has since been reopened as Grand Pacific, a Venetian-esque architectural bar with an exotic vibes. Located near the famous Gotham Hotel, Grand Pacific has built up it's reputation by offering amazing cocktails in a luxurious setting, making after work drinks become all the more stylish.
The clientele go from a group of girls dressed to 9's celebrating a birthday to businessmen having meetings over an overpriced pint. If you are one to budget on a night out, this one is not for you, with this particular bar you are paying for the aesthetic rather than the booze. Don't get me wrong, the quality is still one of the highest in the city and if you don't mind spending a little extra, definitely add this one to your list!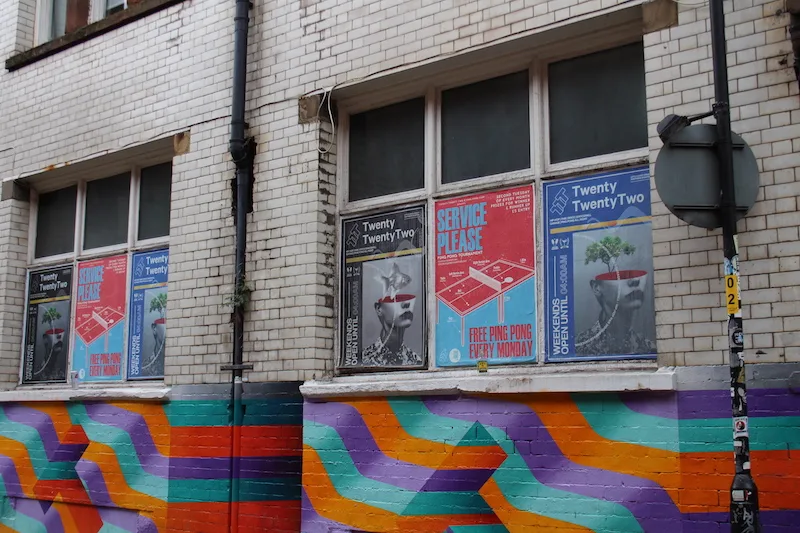 Last but certainly not least, Twenty Twenty Two is a ping pong bar by day and booming underground club at night. It can be found down a dark alley in the heart of the Northern Quarter and is the perfect venue for those of you who seek a night out with a bit of edge.
In the day, TTT plays cult films from the likes of Kubrick and Tarantino while providing you will cheap booze, arcade games and as much ping pong that you can shake a paddle at. At night (from 1am onwards to exact), it becomes a pact underground rave blasting Hip Hop and R&B classics. Similar to clubs in Berlin, a dressed down vibe is crucial here, turning up in 6 inch stilettos and a bodycon dress with result in baffled looks from everyone in their comfy jeans and dirty vans. If it's a cheap, dressed down but fun evening, this one's for you.
---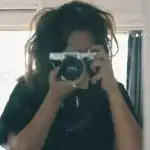 Ellie has been in the Manchester digital marketing scene since she was 18 and is focusing on growing her career to new heights. She is new to the blogging community and has launched her own travel blog, talking about her experiences, tips and tricks and reviews alongside with showcasing her 35mm photography as well as discussions on lifestyle, the environment and self-growth. You can check out her blog here: www.travelleddaze.co.uk