Twixmas.
It's a funny time of year. It's that week between Christmas Day and New Year's Day.
Each year I picture that week to be cosy and festive. I plan to spend time with loved ones and relax with my family.
I picture cosy days watching films by the fire, family walks in the snow and I imagine my husband and I drinking wine while the children play merrily (but quietly) with their new toys.
Of course, it never works out like this!
By the time December 26th rolls around we've watched every Christmas film ever made. It never snows, in fact, it's rarely even very cold so it doesn't feel particularly festive outside. The house is full of Christmas clutter and we're driving each other crazy with too much time indoors.
To be quite honest, we're all just counting down the days until we can go back to school/work/nursery and normality and begin those healthy intentions for the New Year!
Yep, Twixmas at home is never great and that's why we made it a family priority to get away right after Christmas.
This year we went to Tenerife for Christmas but the year before we went to Dylan Coastal Resort in Carmarthenshire, Wales.
And that's what I want to tell you about today, our family break to Dylan Coastal Resort.
Luxury Lodges at Dylan Coastal Resort and Milk Wood House Spa in Carmarthenshire, Wales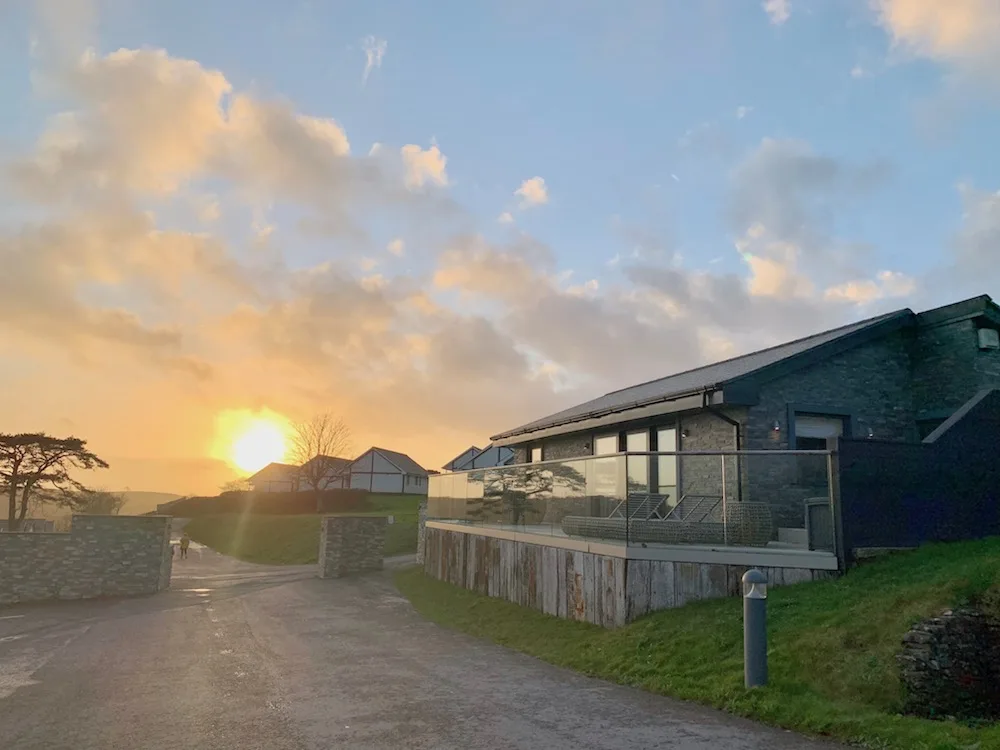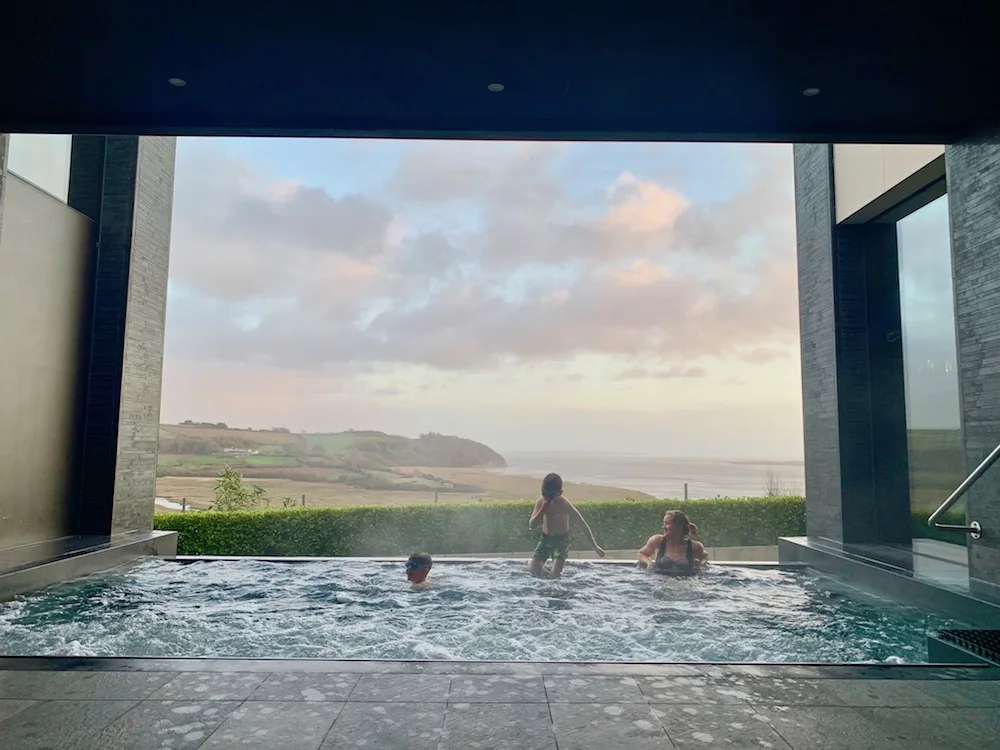 Situated in Laughame on the Taf Estuary on the border of the Brecon Beacons in Carmarthenshire, South West Wales, Dylan Coastal Resort is a collection of luxurious self-catering lodges.
There are a range of lodges available and the sumptuous spa is a huge attraction for anyone wishing to stay here.
The resort underwent a massive £20 million redevelopment a few years ago and you can feel this investment in every detail.
We stayed in Glan y Mor, a spacious lodge with three double bedrooms, a private hot tub and uninterrupted views across the estuary. It was idyllic!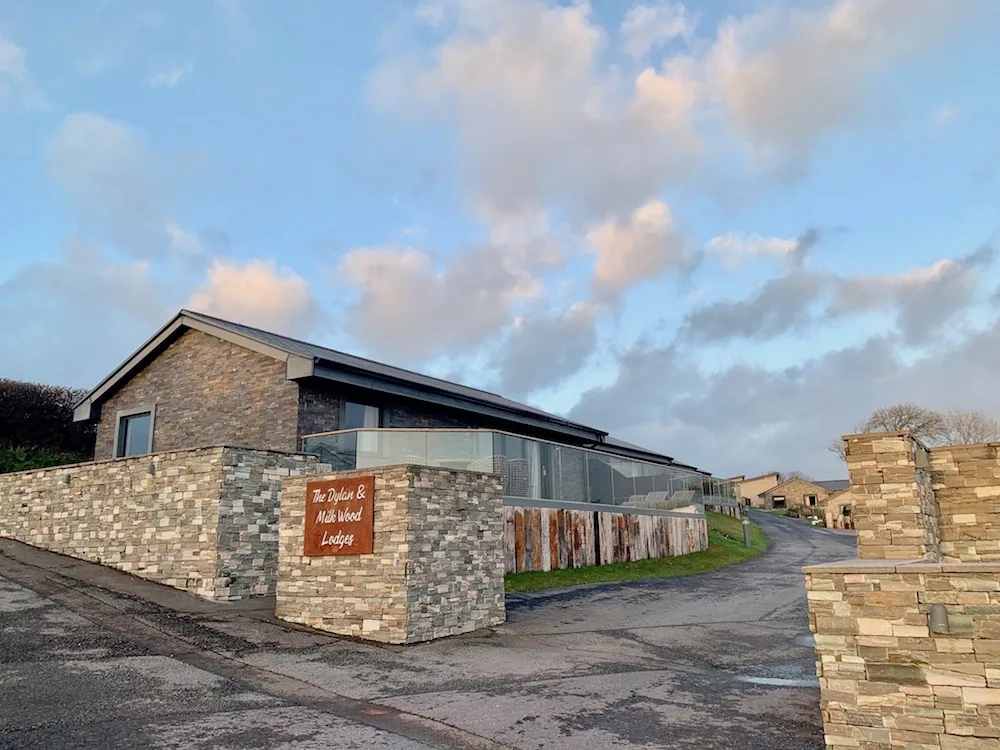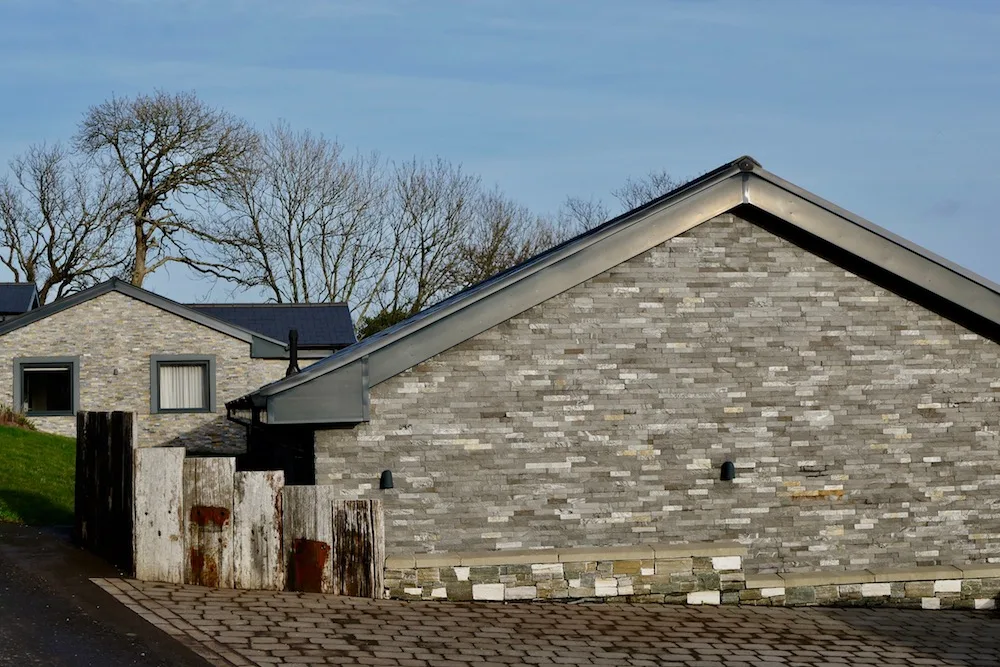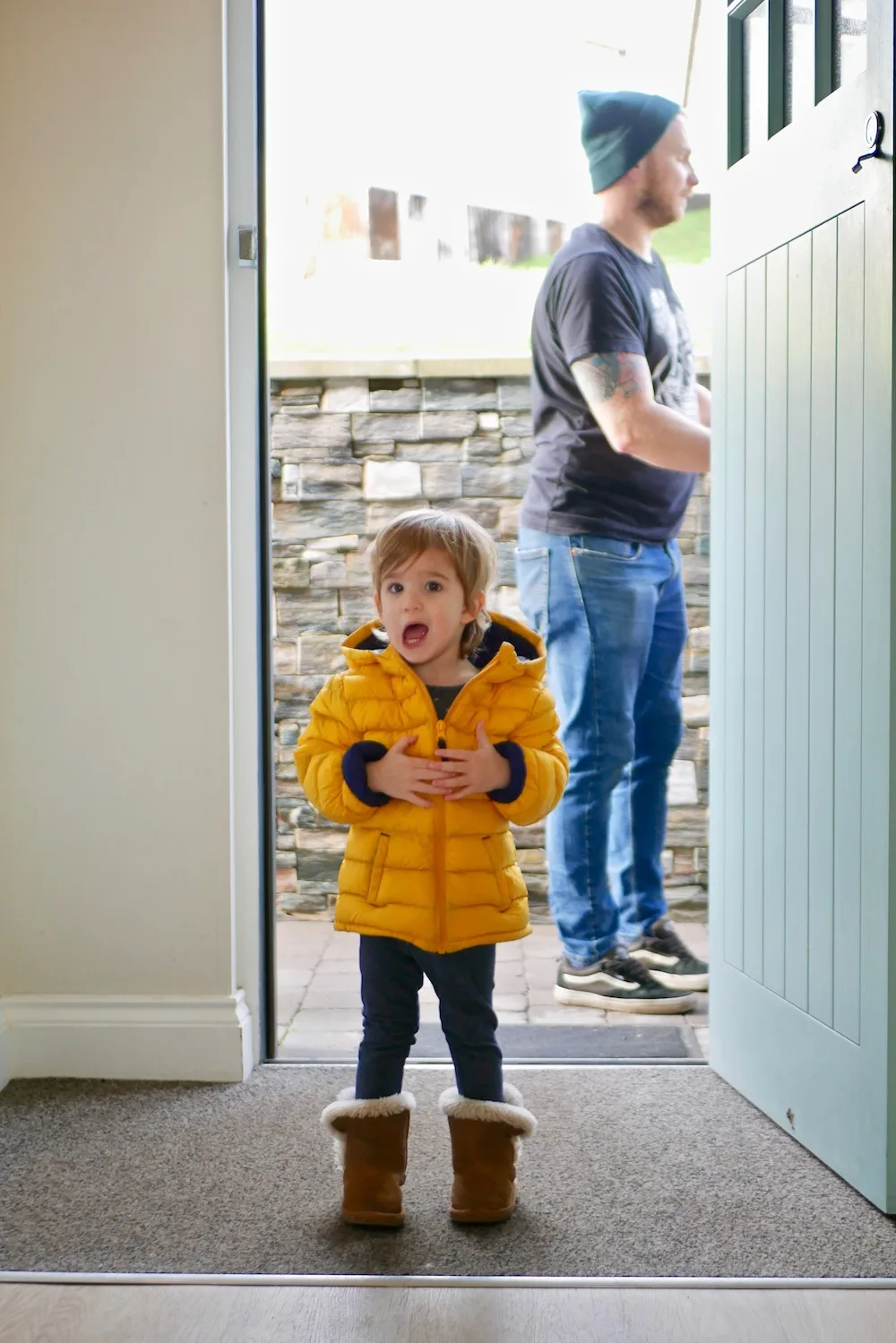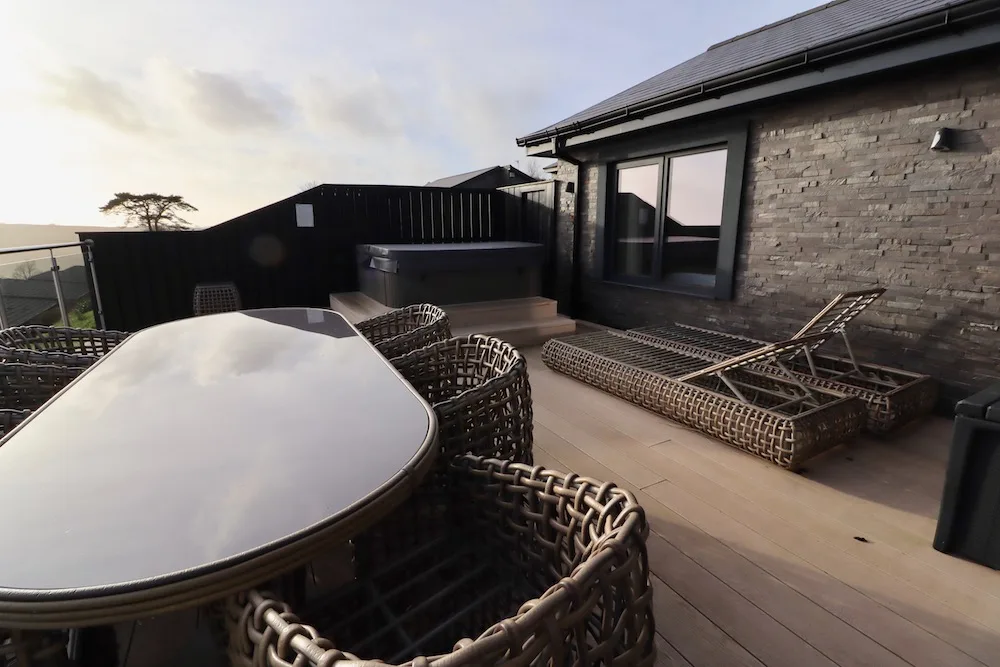 It was one of the biggest holiday homes we've ever stayed in and it was so spacious and well laid out that it felt enormous.
A large entrance and a big utility room near the front door made just walking into the lodge feel like entering a peaceful retreat. All too often, holiday homes forget about the little details like where you'll hang your wet coats or store your muddy boots and it just becomes chaos near the front door!
The main living area was an open-plan and sociable space with the kitchen, dining area and living space in one. It was spacious and modern but still felt cosy and inviting, as well as being a really practical space for a young family like us.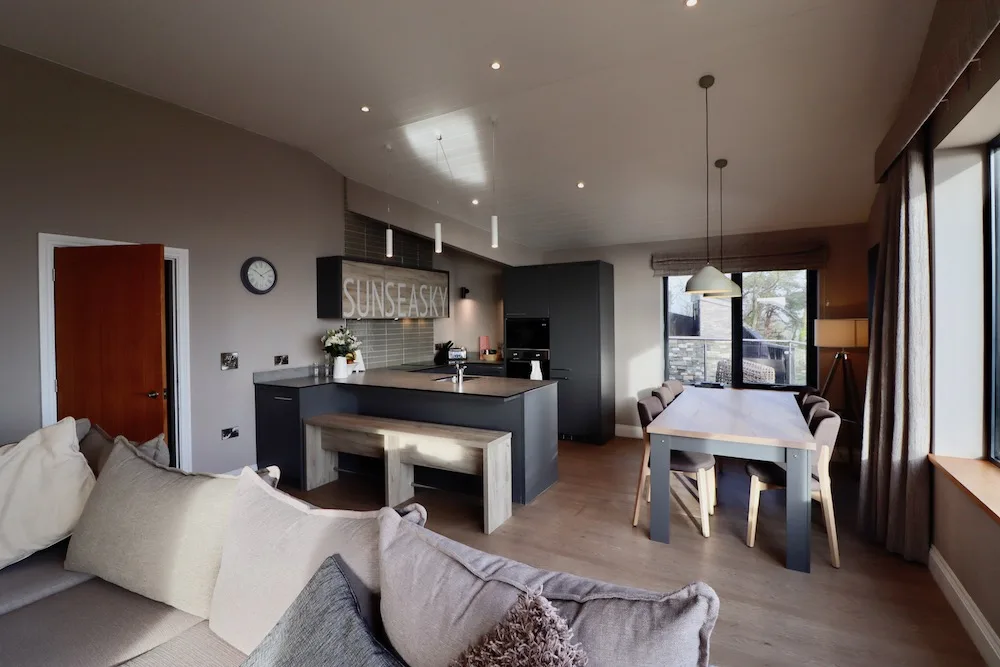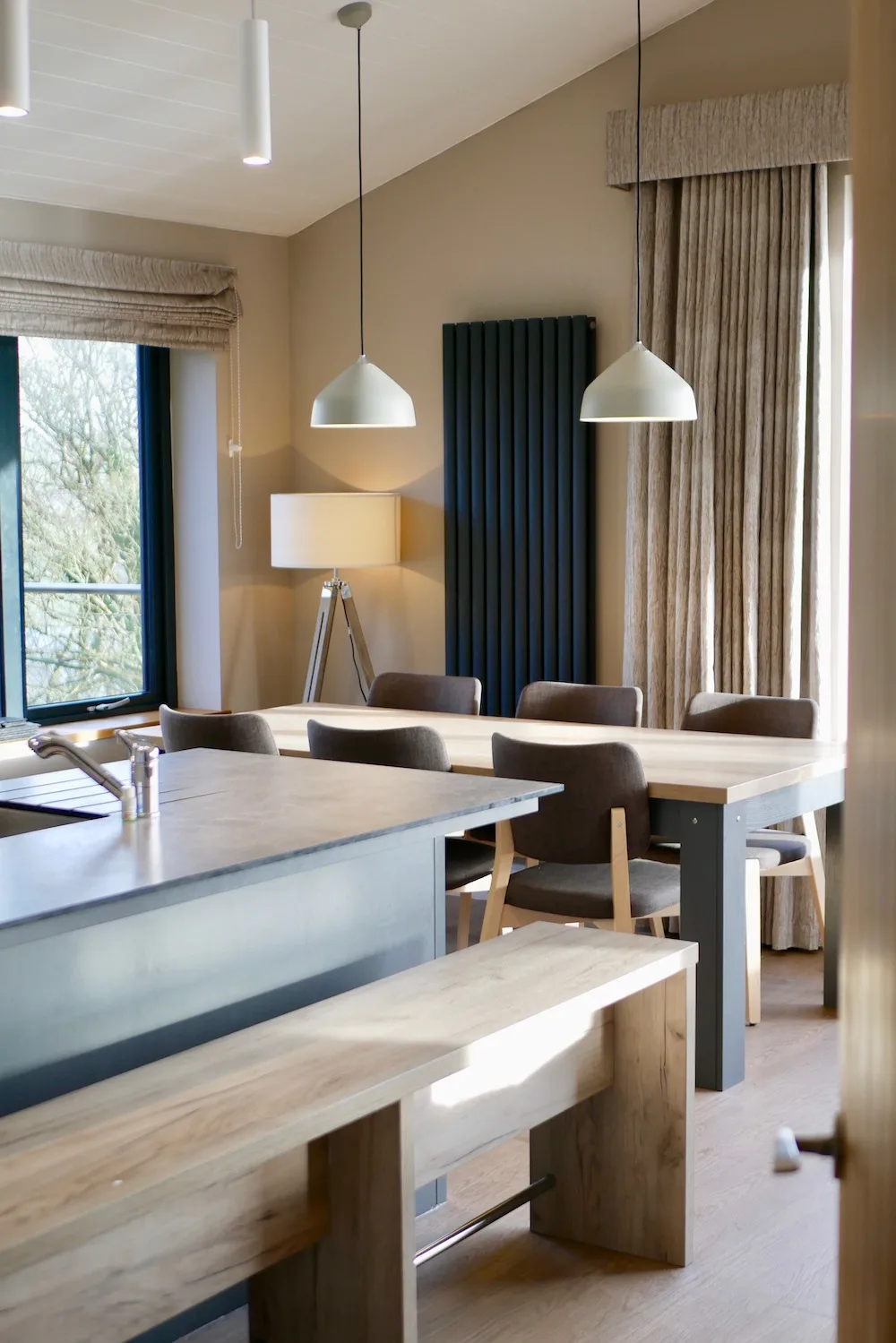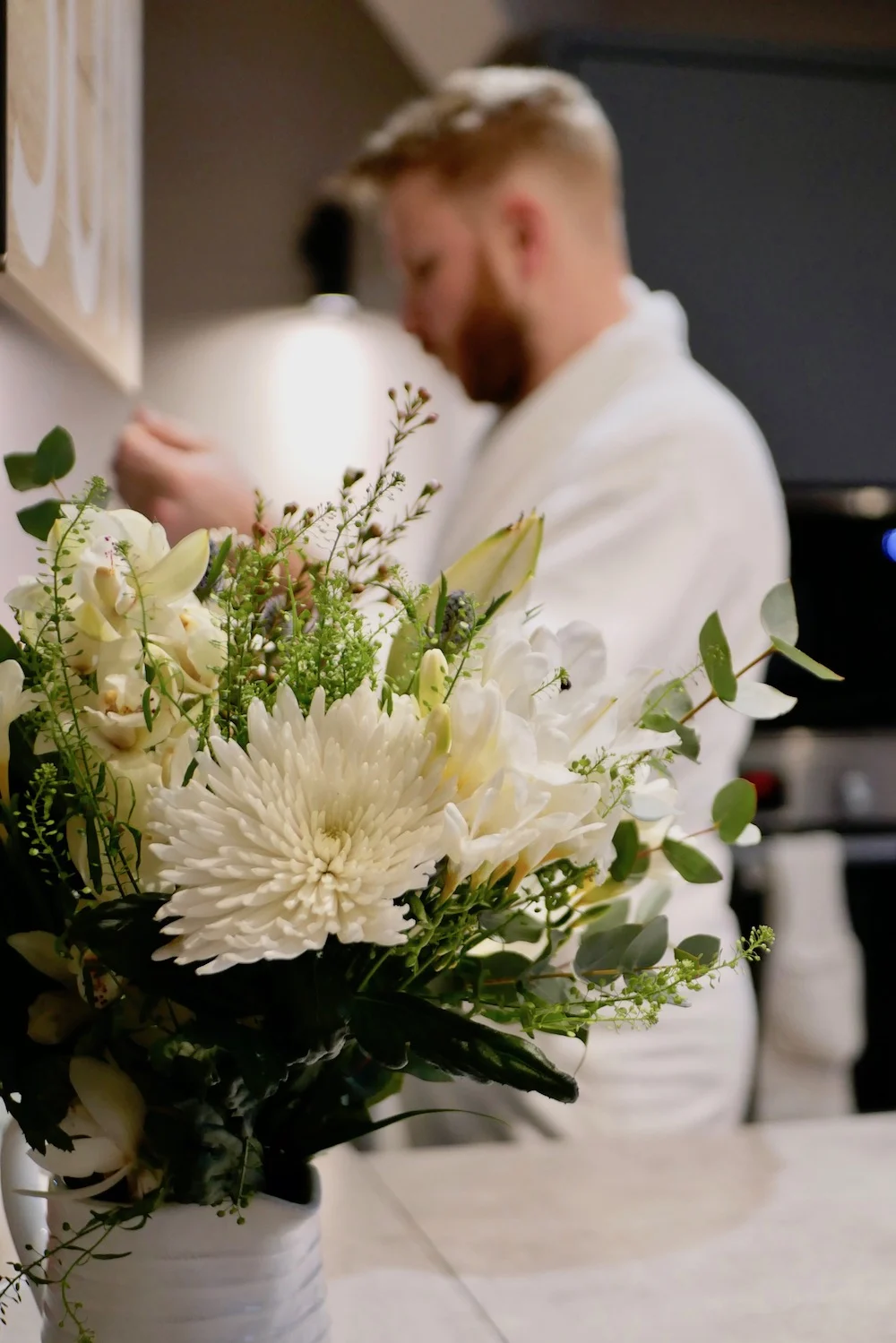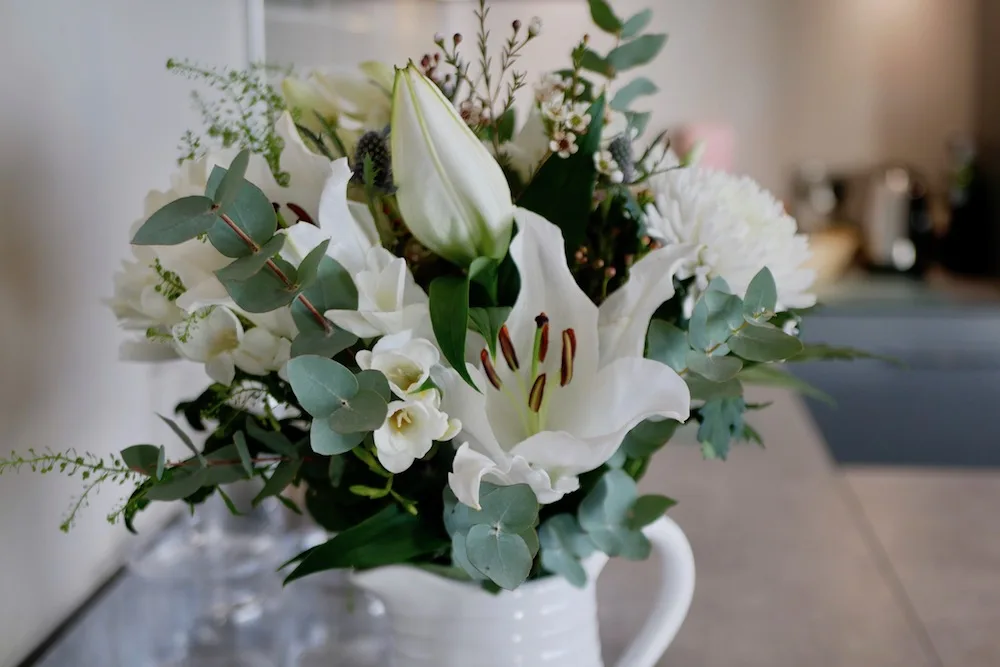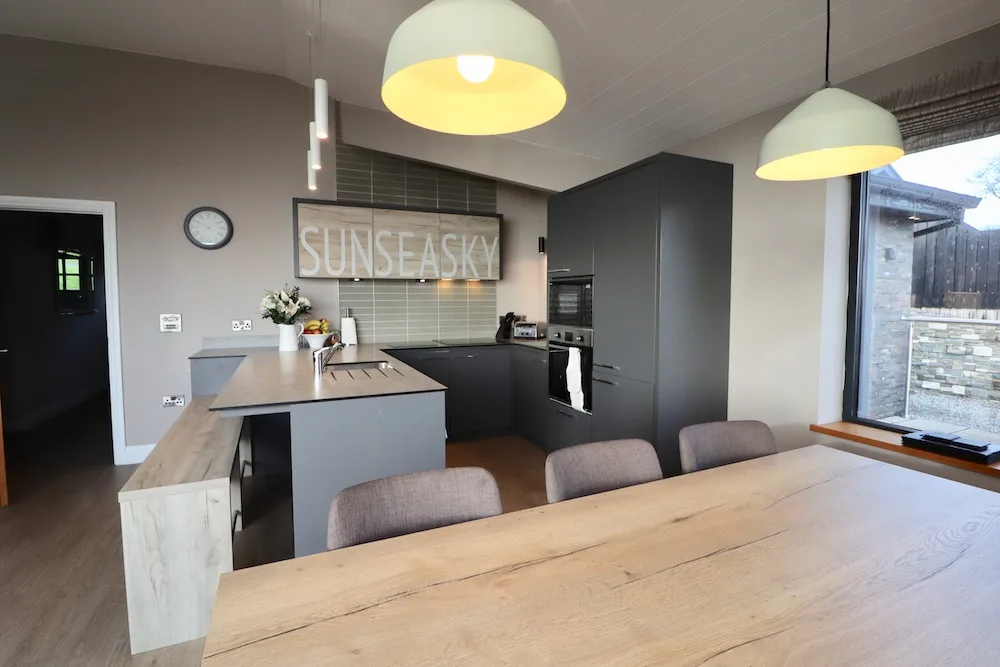 There was a large twin room and a good-sized double which were both next to a large family bathroom.
At the other side of the lodge was a huge master bedroom with a large en-suite and a balcony.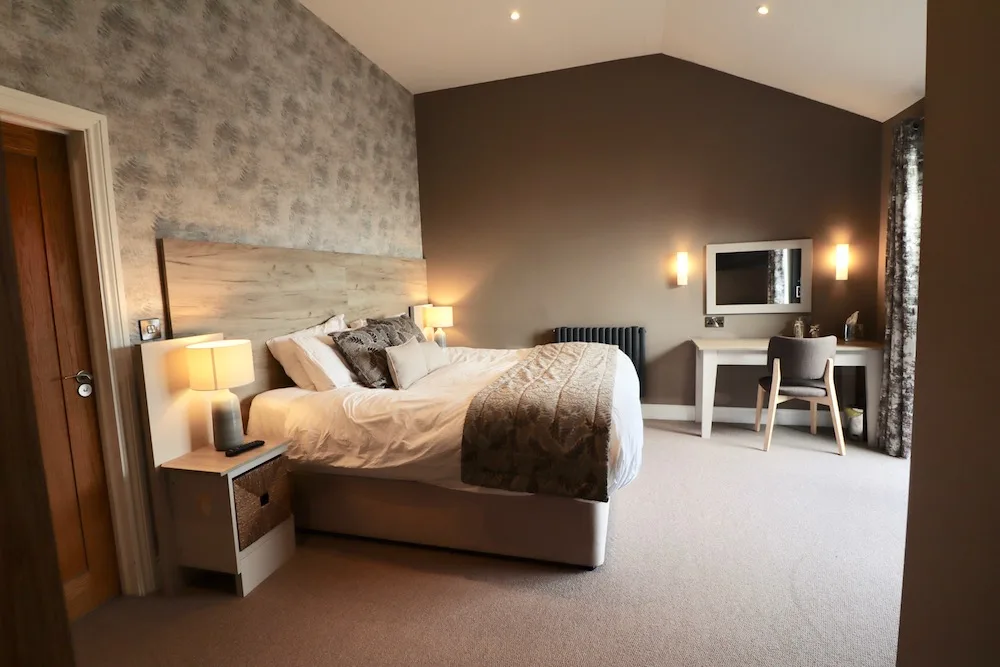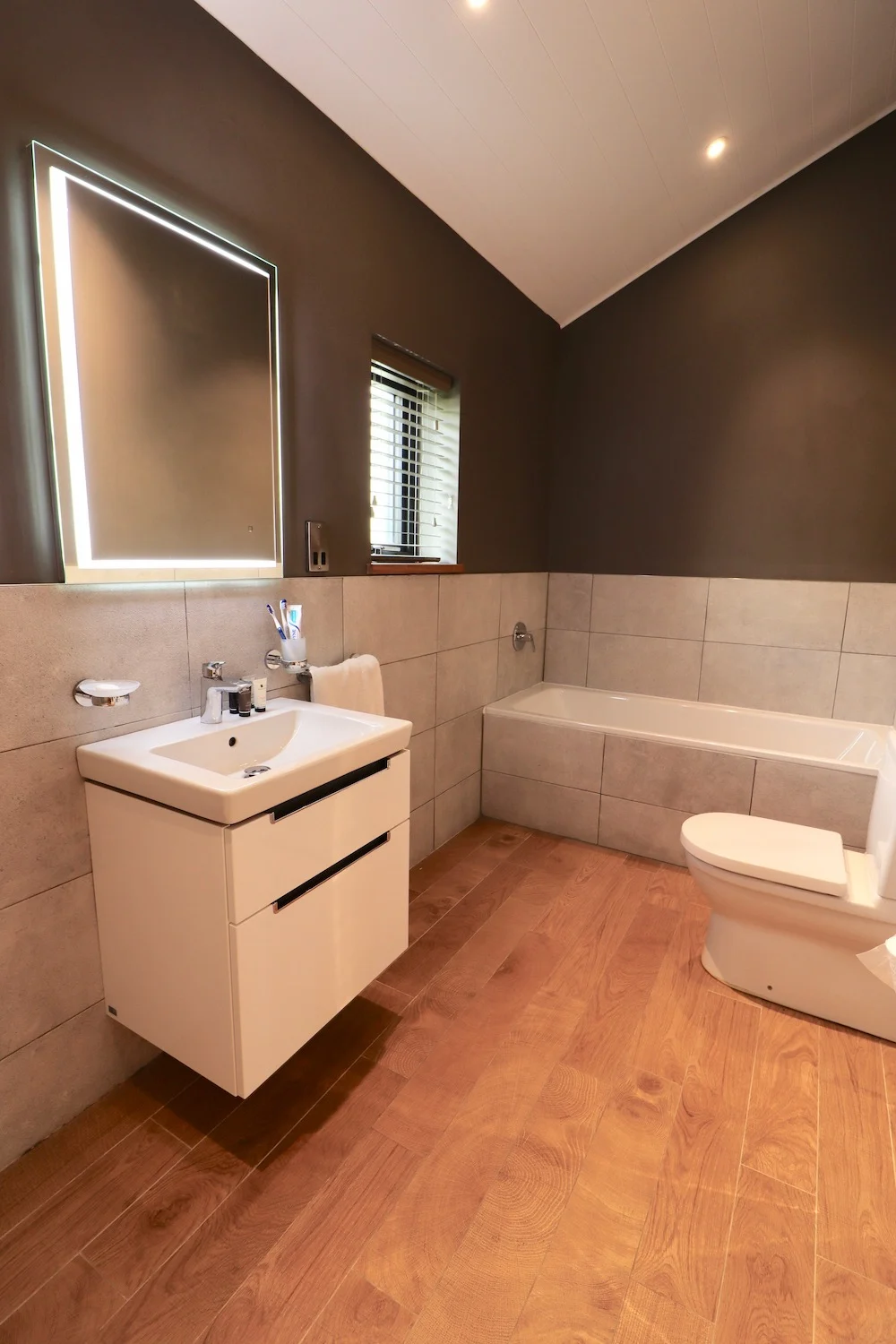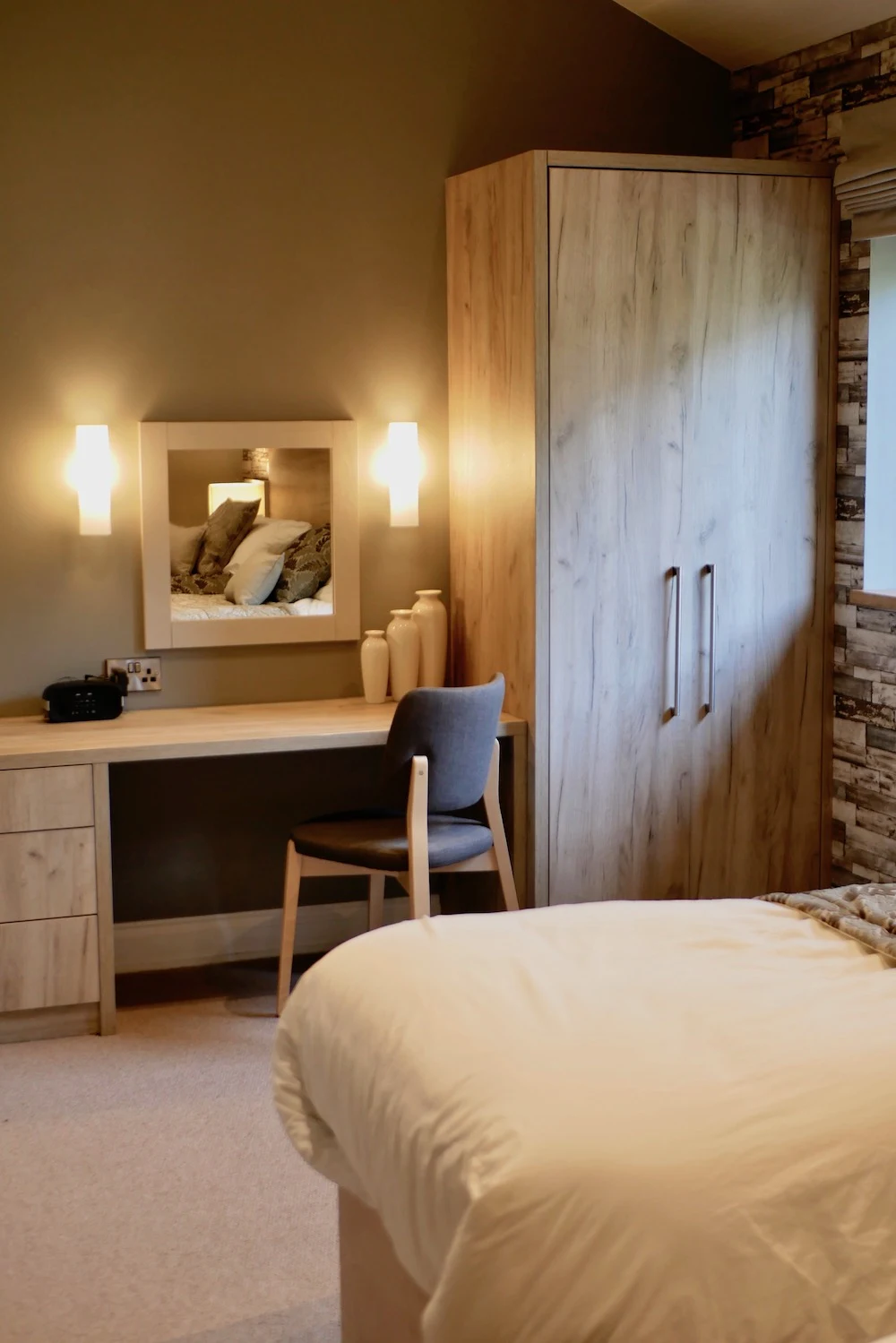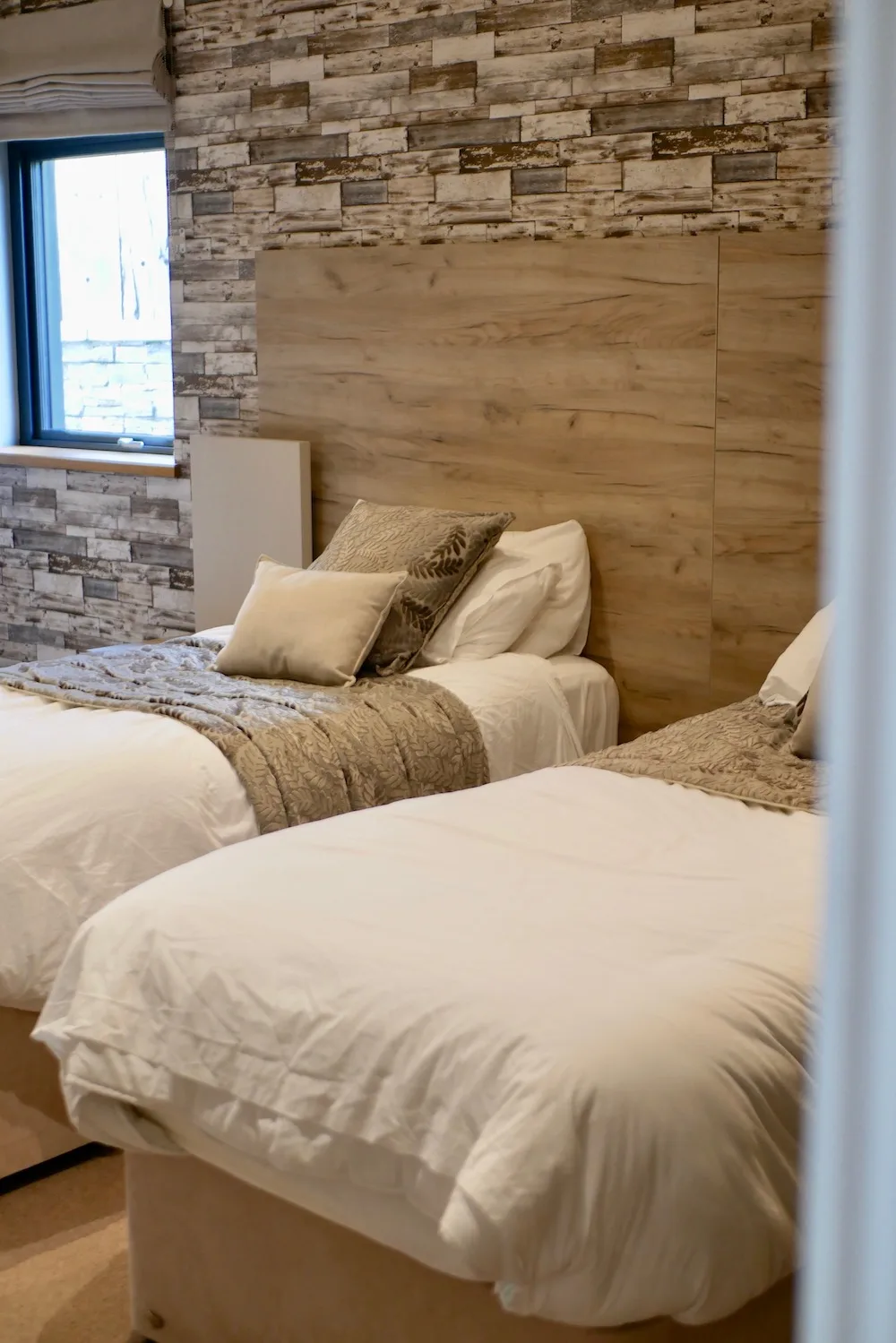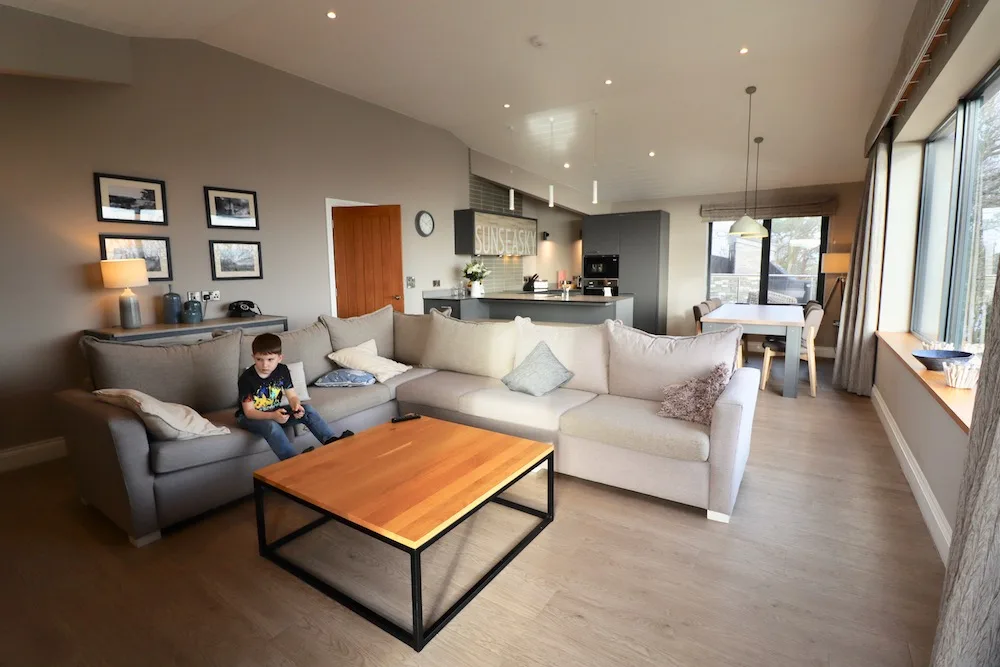 The single-story lodge was a dream. I'd always thought I wouldn't want to live in a bungalow but this made me reconsider!
There was a large deck outside which we didn't get much use out of with it being cold, but we did get plenty of use out of the hot tub!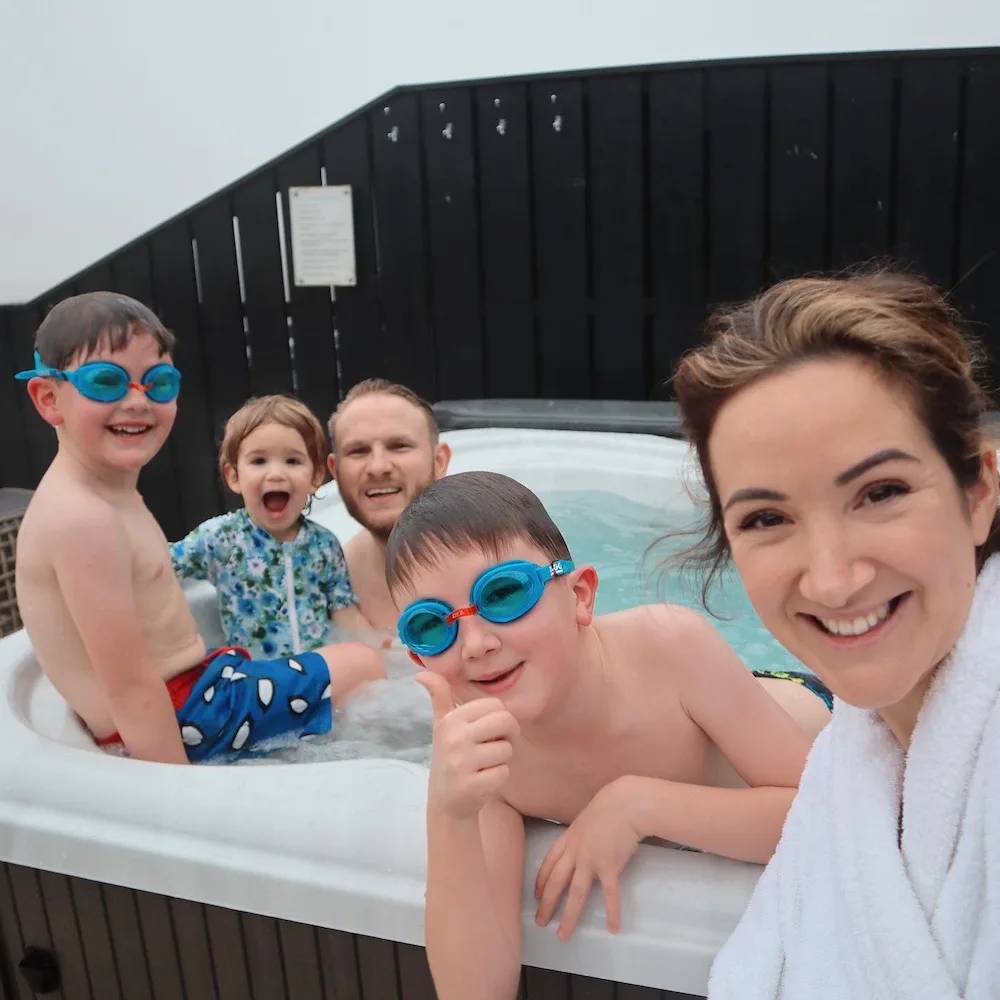 The hot tub was a huge bonus for us, especially with three energetic children. As soon as the words, 'I'm bored!' escaped from their lips we'd get them straight into the hot tub for an hour. It's an instant boredom buster and quickly tires kids out.
My absolute favourite thing about the lodge was those enormous windows looking out across the estuary. The view changed dramatically as the day progressed and I could have happily sat here reading my book and watching the clouds roll across the sky all day.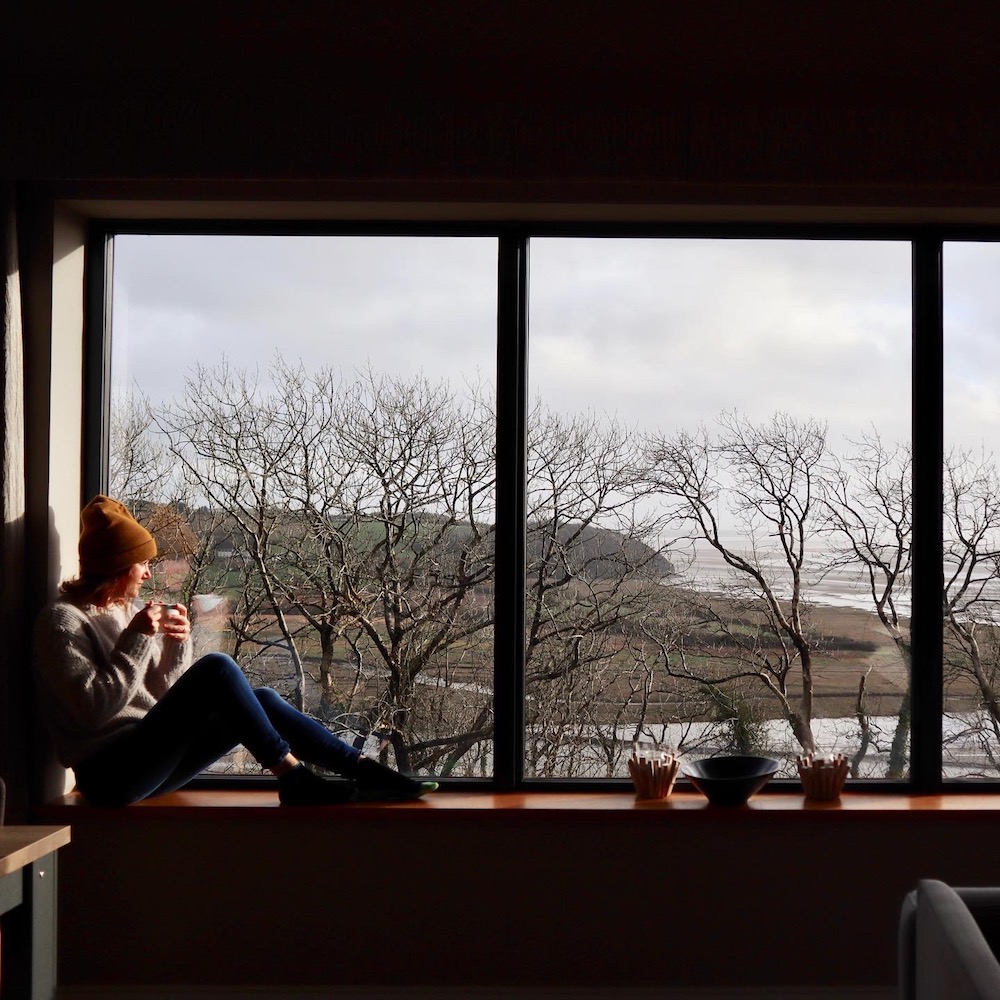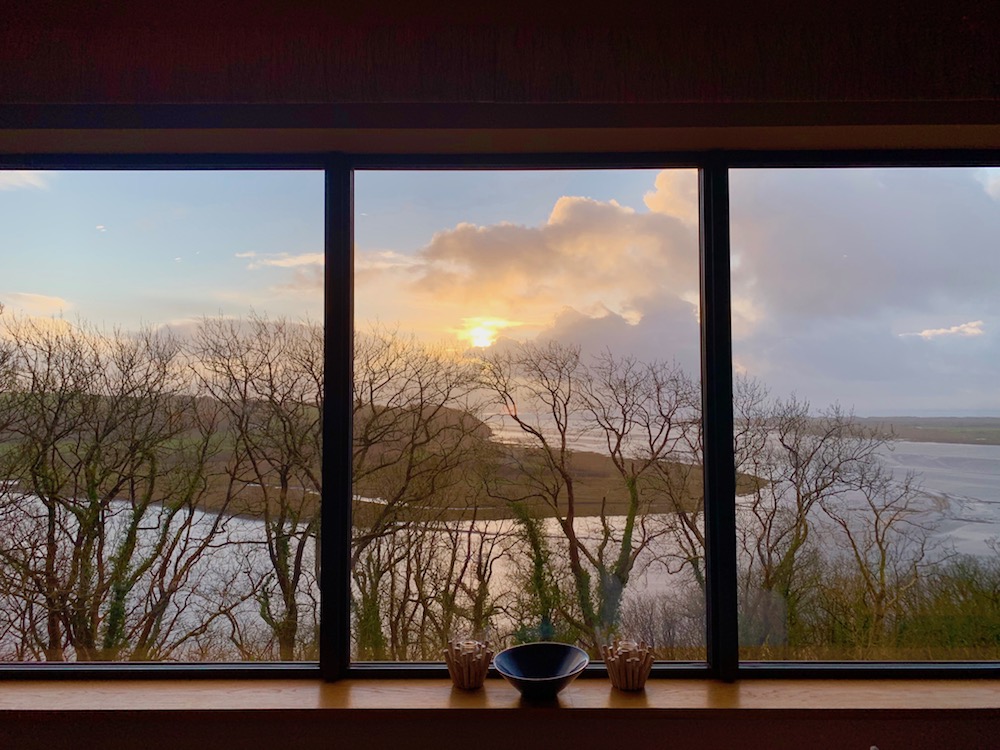 The Milk Wood Spa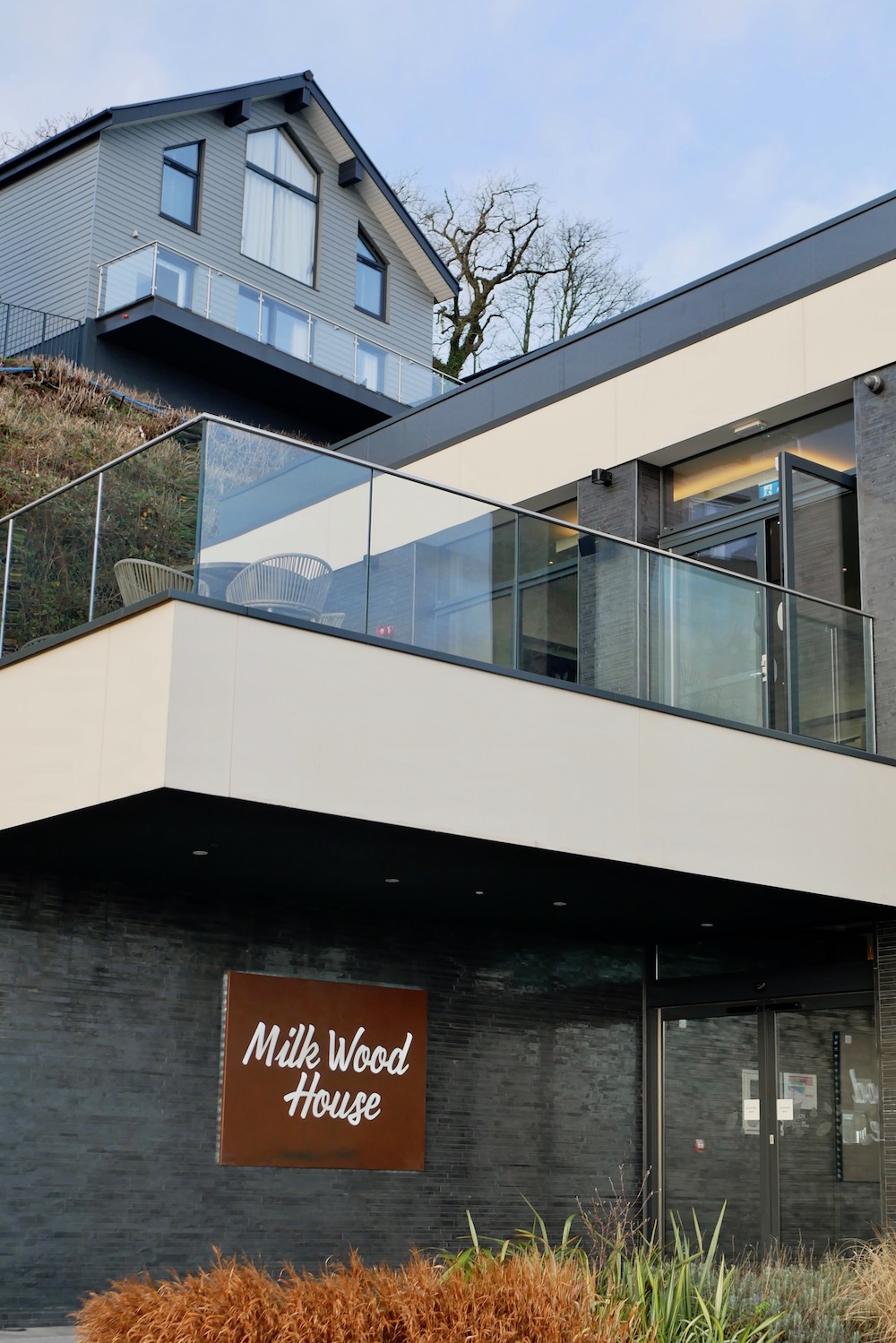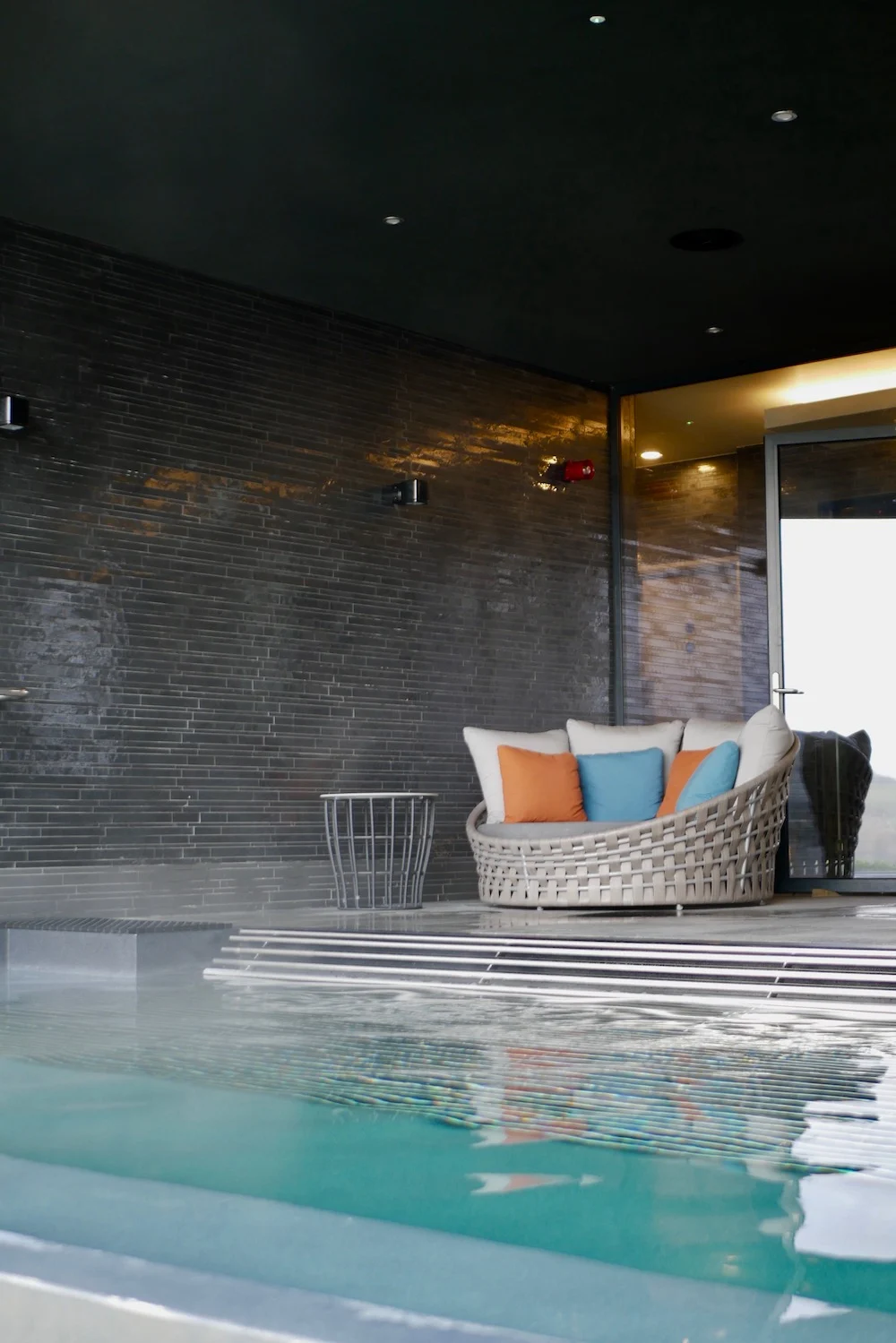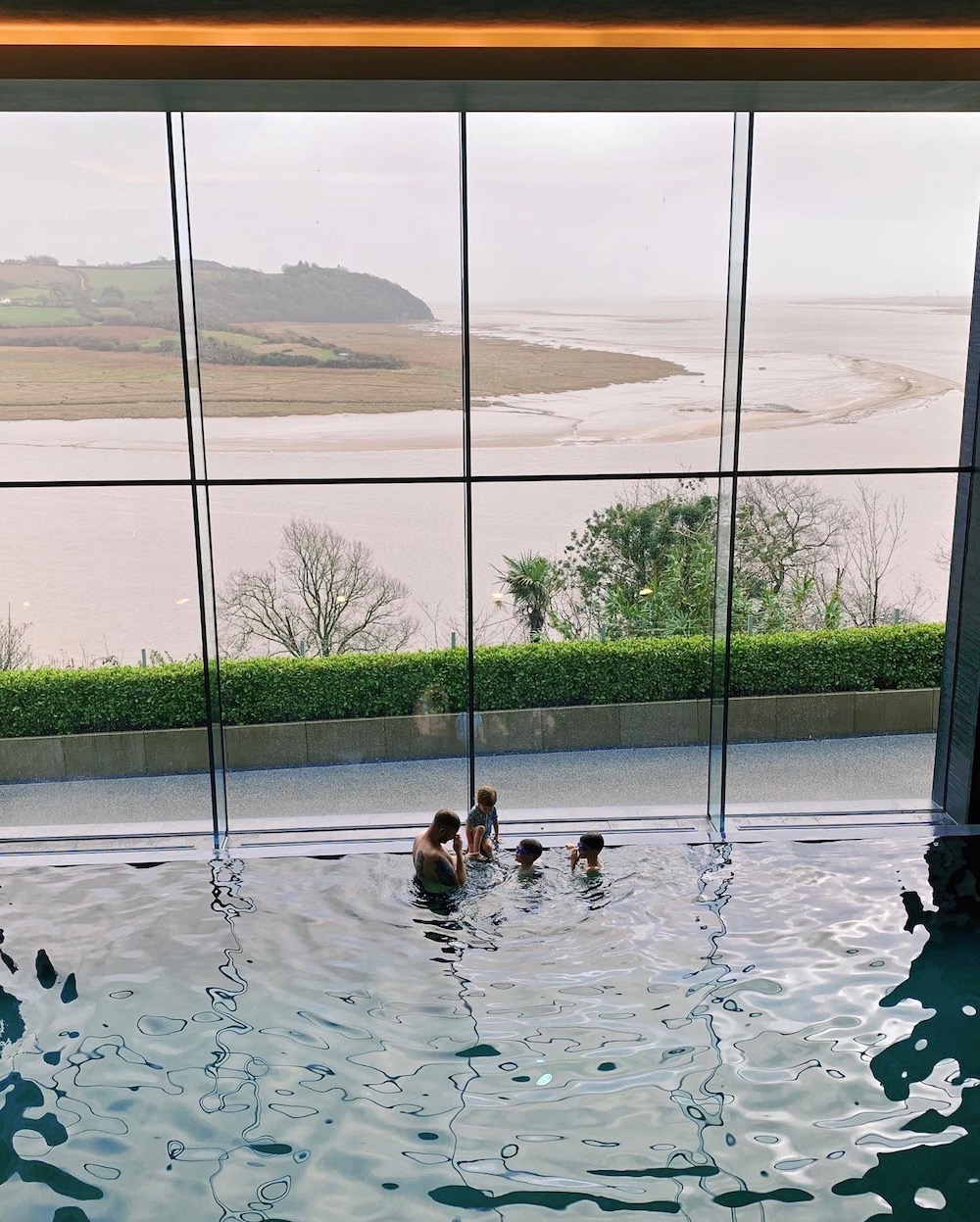 Dylan Coastal Resort's Milk Wood Spa is a reason to visit the resort alone.
Wow, what a spa. And what a swimming pool!
The Milk Wood Spa is so gorgeous and luxurious. We were actually really lucky to visit during Covid restrictions when you had to book a 2-hour time slot to visit the swimming pool or gym and it was so quiet.
The enormous swimming pool with floor to ceiling windows was such a treat. There's also an indoor-outdoor hydrotherapy infinity pool which was delightfully hot and magical to sit in the bubbles while feeling the chilly outdoor air on your skin.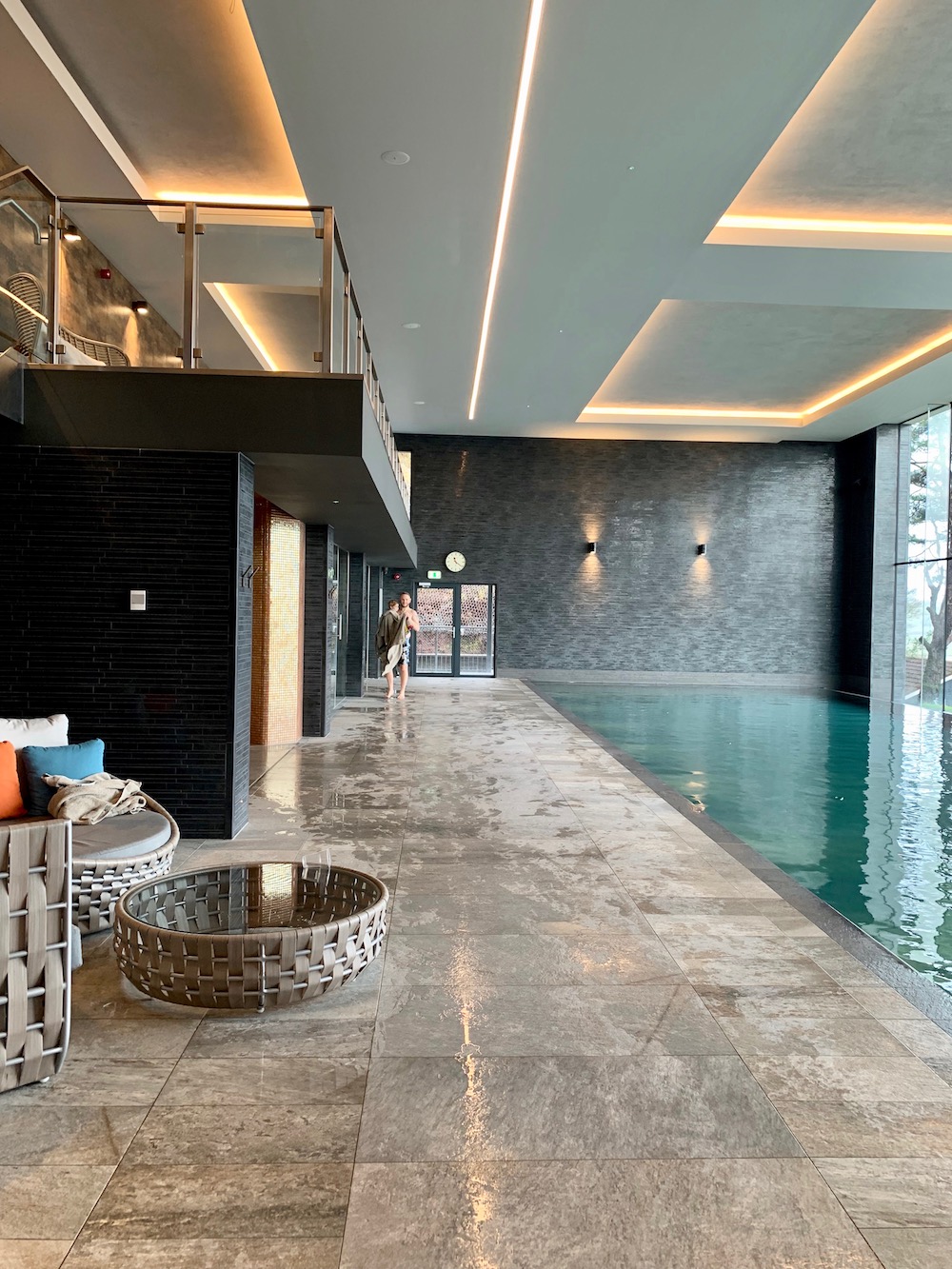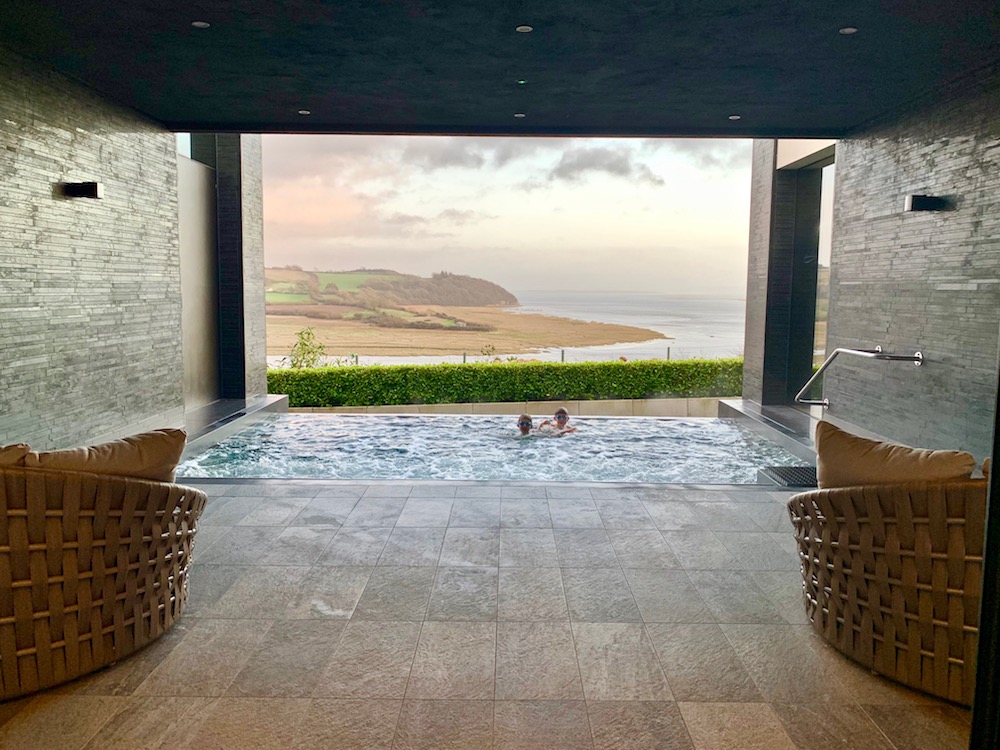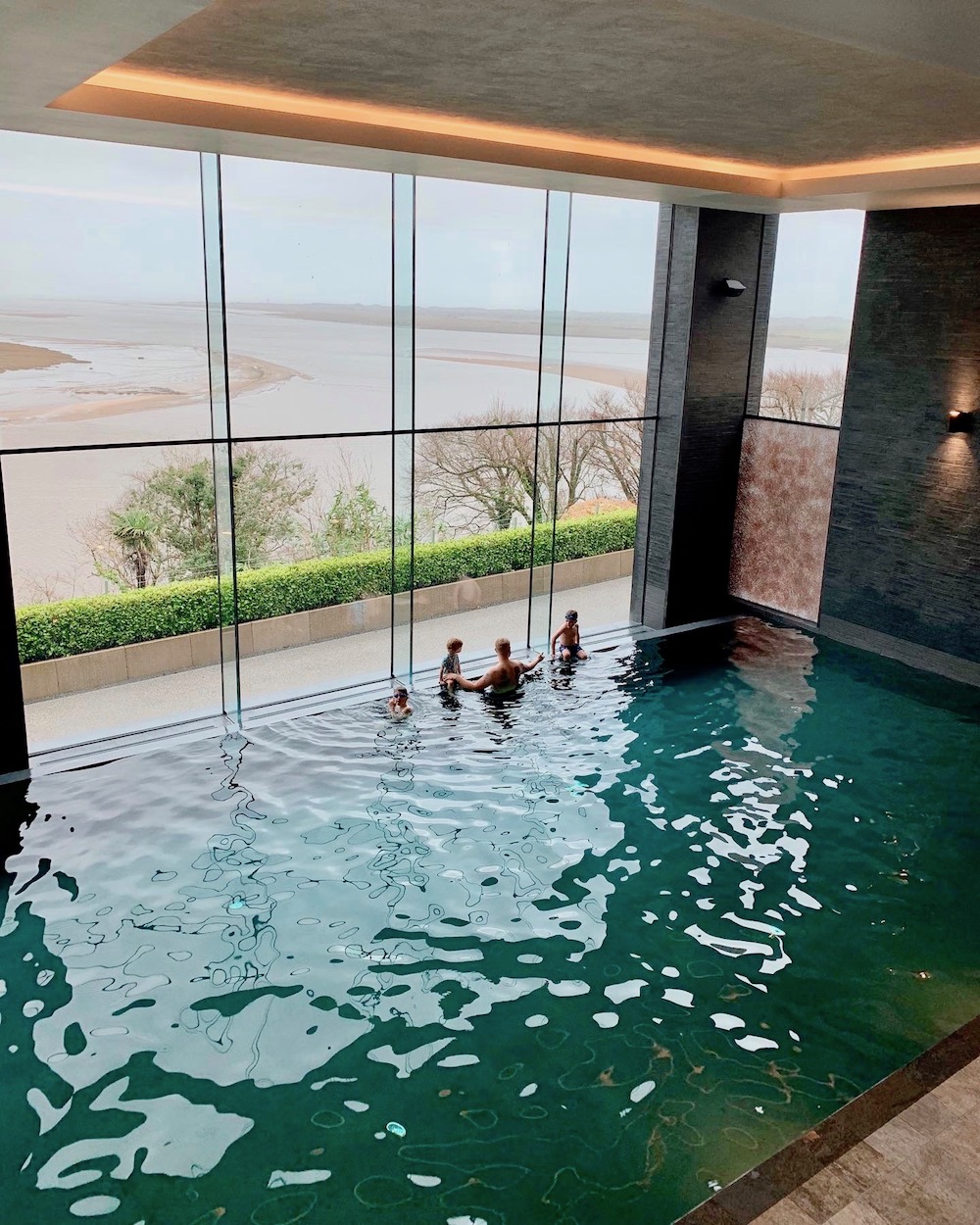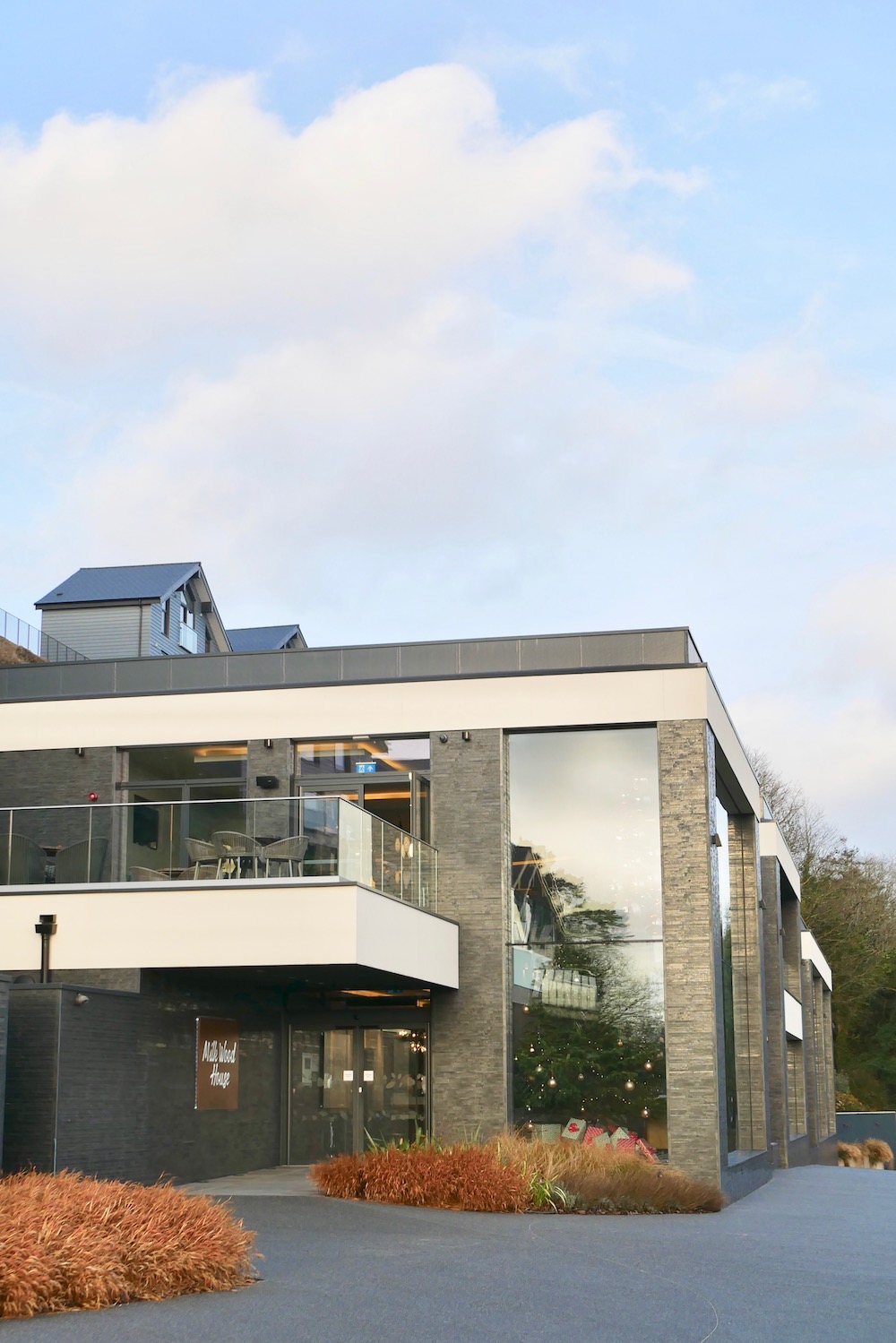 Milk Wood Bar and Kitchen
There's also the Milk Wood Bar and Kitchen above the spa which is beautiful. If we'd been visiting without young children I'm sure we would have spent a lot of time in here!
Unfortunately for us, dinner serving didn't begin until it was too late for the children but we did have a few drinks in here after our daily afternoon swim.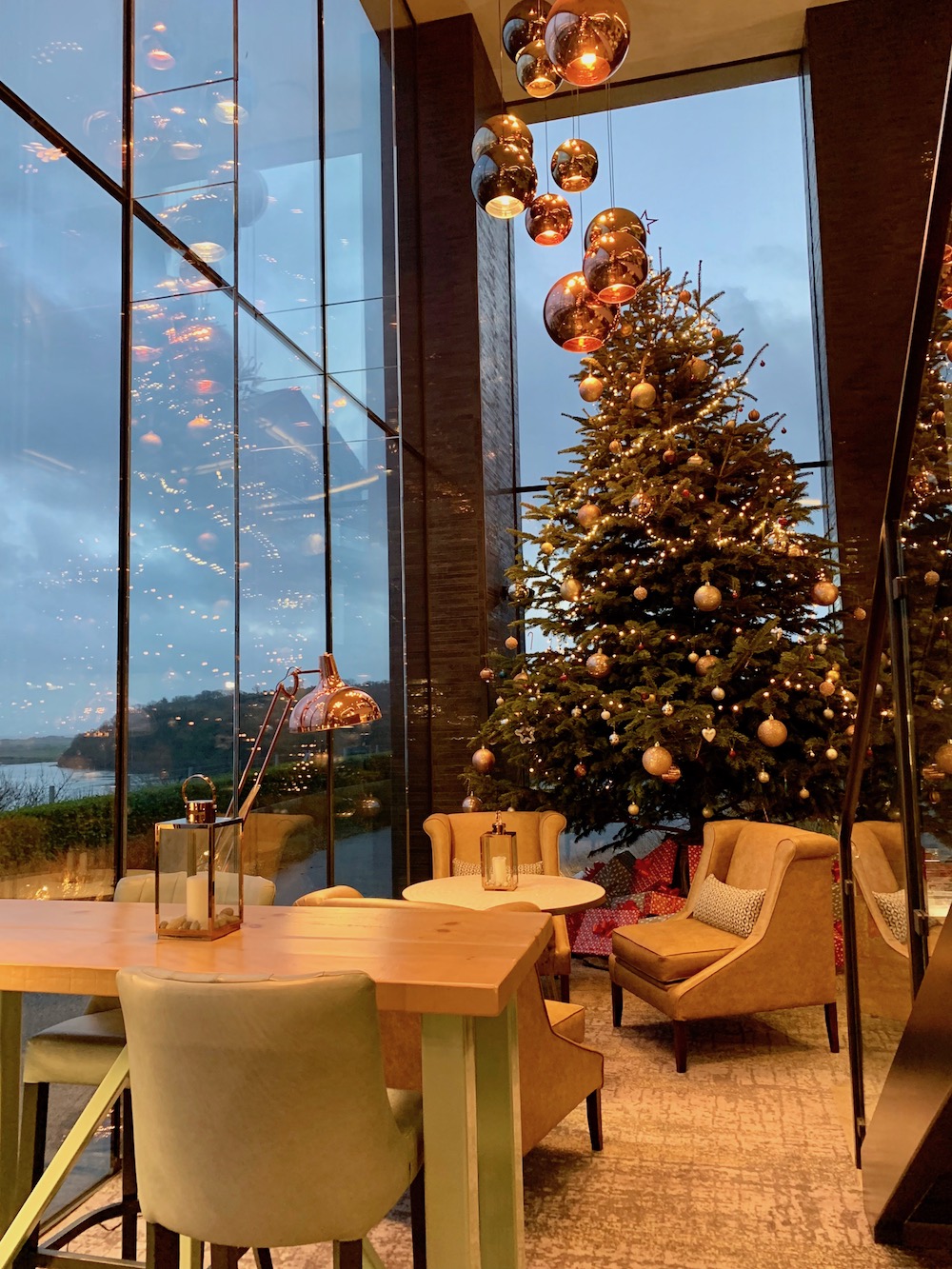 Are children welcome at Dylan Coastal Resort?
Yes, children are very welcome and our three kids loved it!
But I would say that the resort caters to adults first and welcomes children second.
The resort is luxurious and sophisticated so you won't find any children's entertainers around here! There is a park, the swimming pool, woodland and nearby beach to keep kids entertained. But, when the weather is cold and raining, you may find your children are looking for a bit of entertainment so it's definitely worth noting some local attractions for days out!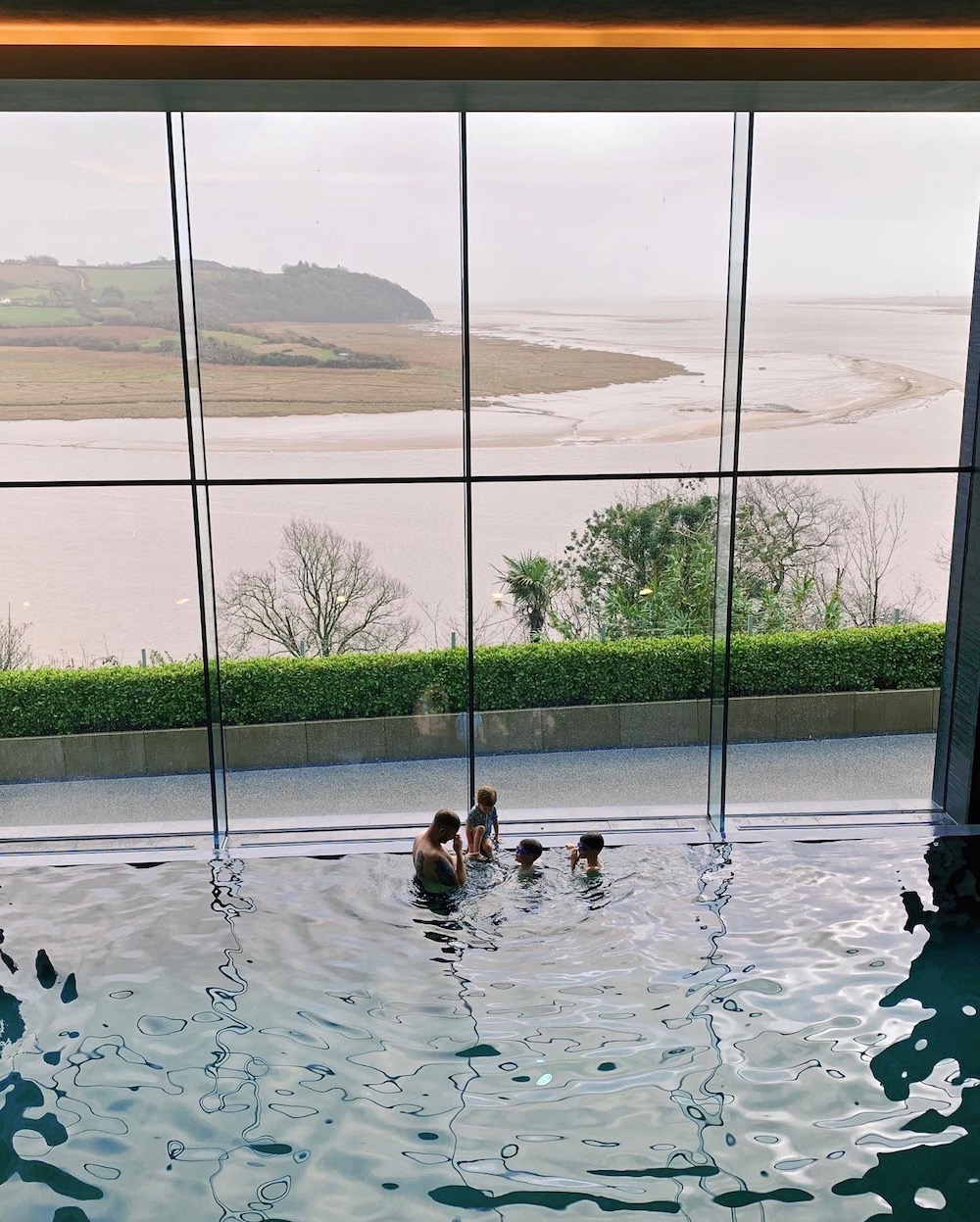 Things to do near Dylan Coastal Resort
If, like us, you decide to stay for a week, you'll want to get out and explore some things on offer around Dylan Coastal Resort. If you're just staying for a weekend then I honestly wouldn't worry too much about planning activities. I'd happily spend a whole weekend in the resort with a few little walks down to the estuary!
Laugharne Castle
Laugharne Castle is a short walk from Dylan Coastal Resort. It's located on the edge of the estuary and it's well worth a walk down to see the mediaeval remains.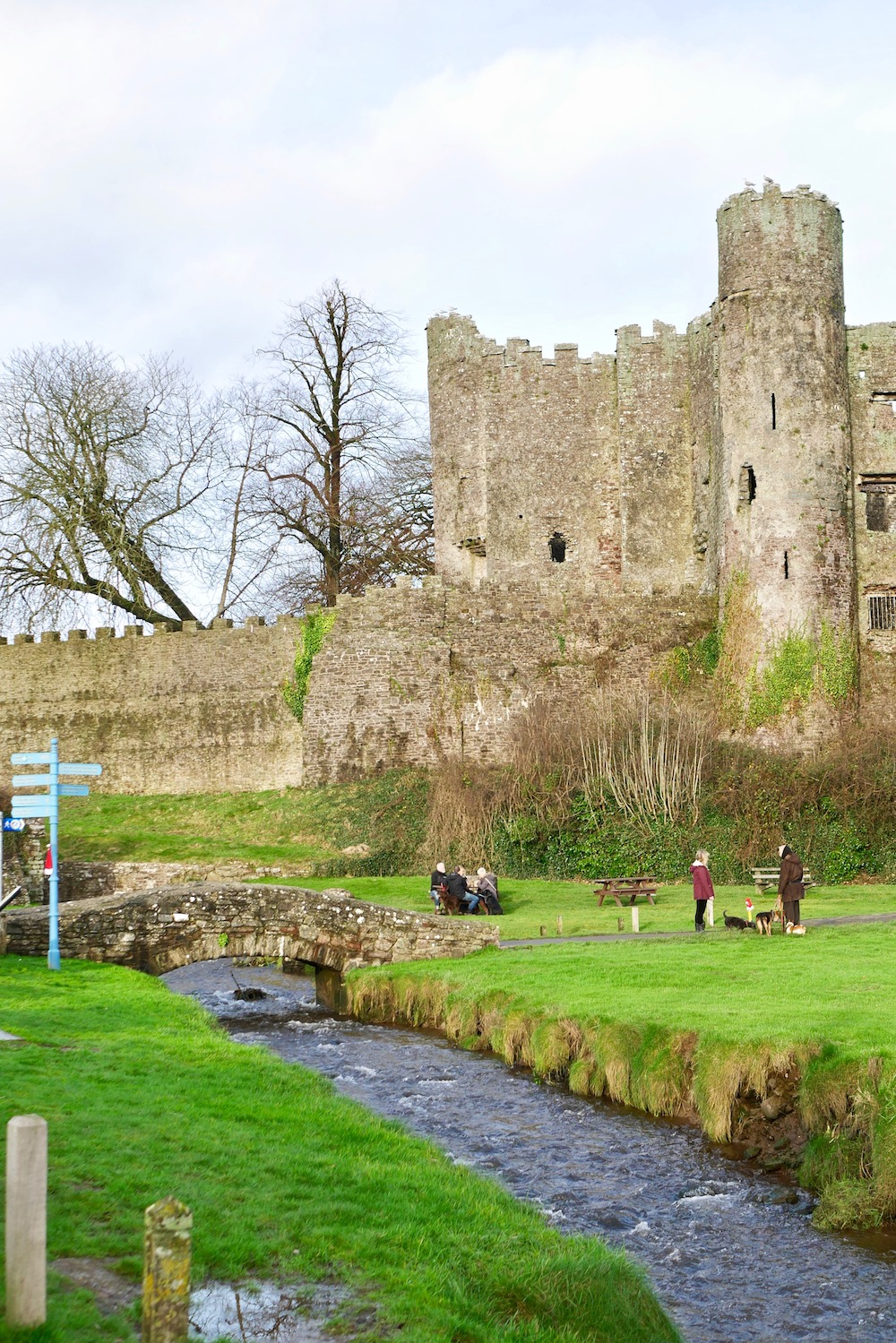 Dylan Thomas Boathouse Writing Shed
The poet, Dylan Thomas, is Laugharne's most famous resident and you can stroll down to what was his writing shed. In all honesty, there's not an awful lot to see at the Dylan Thomas Boathouse but it's interesting to visit and worth going considering it's so close to the resort. It's a pretty spot and there's also a tea room where you can enjoy a cuppa and enjoy the view.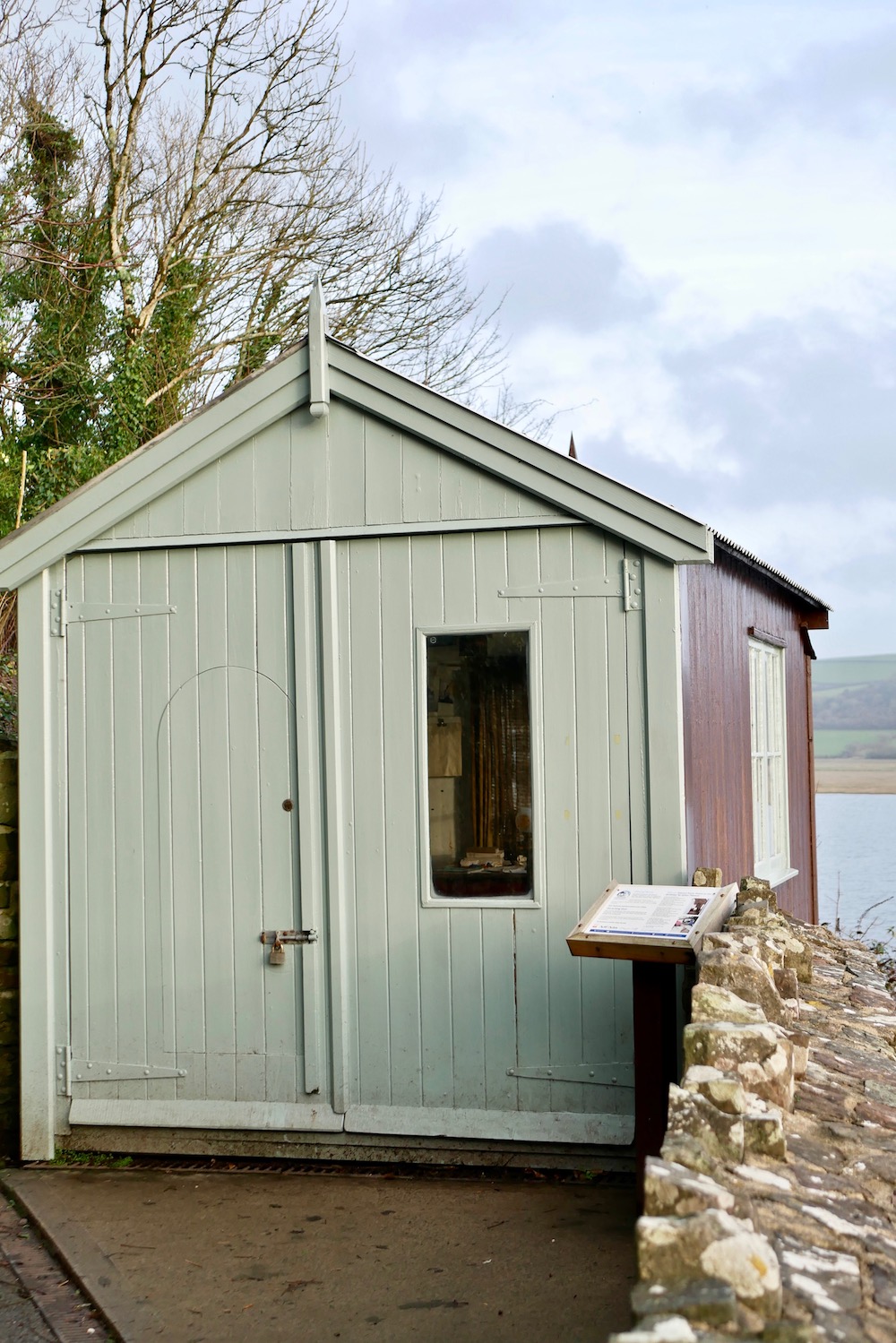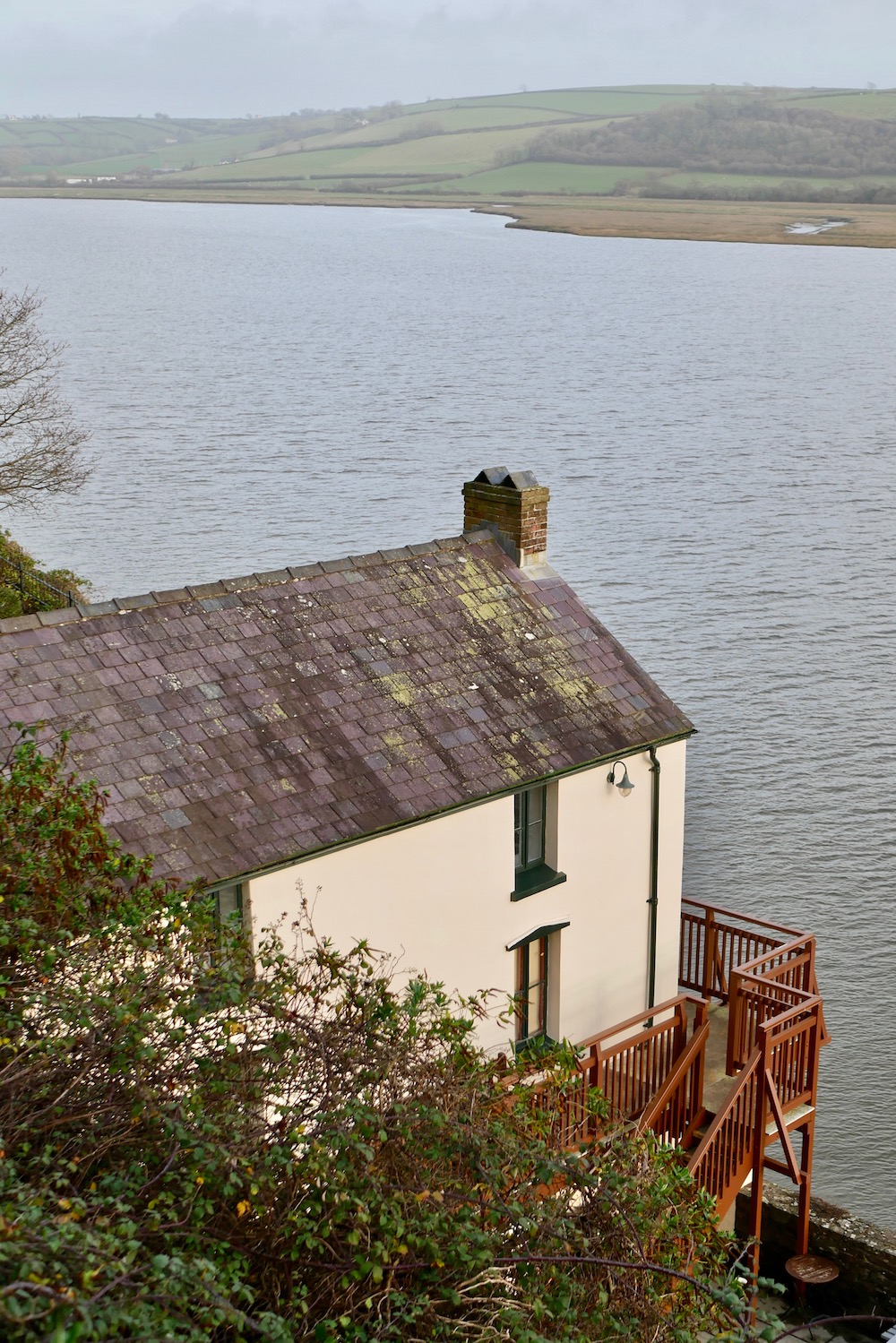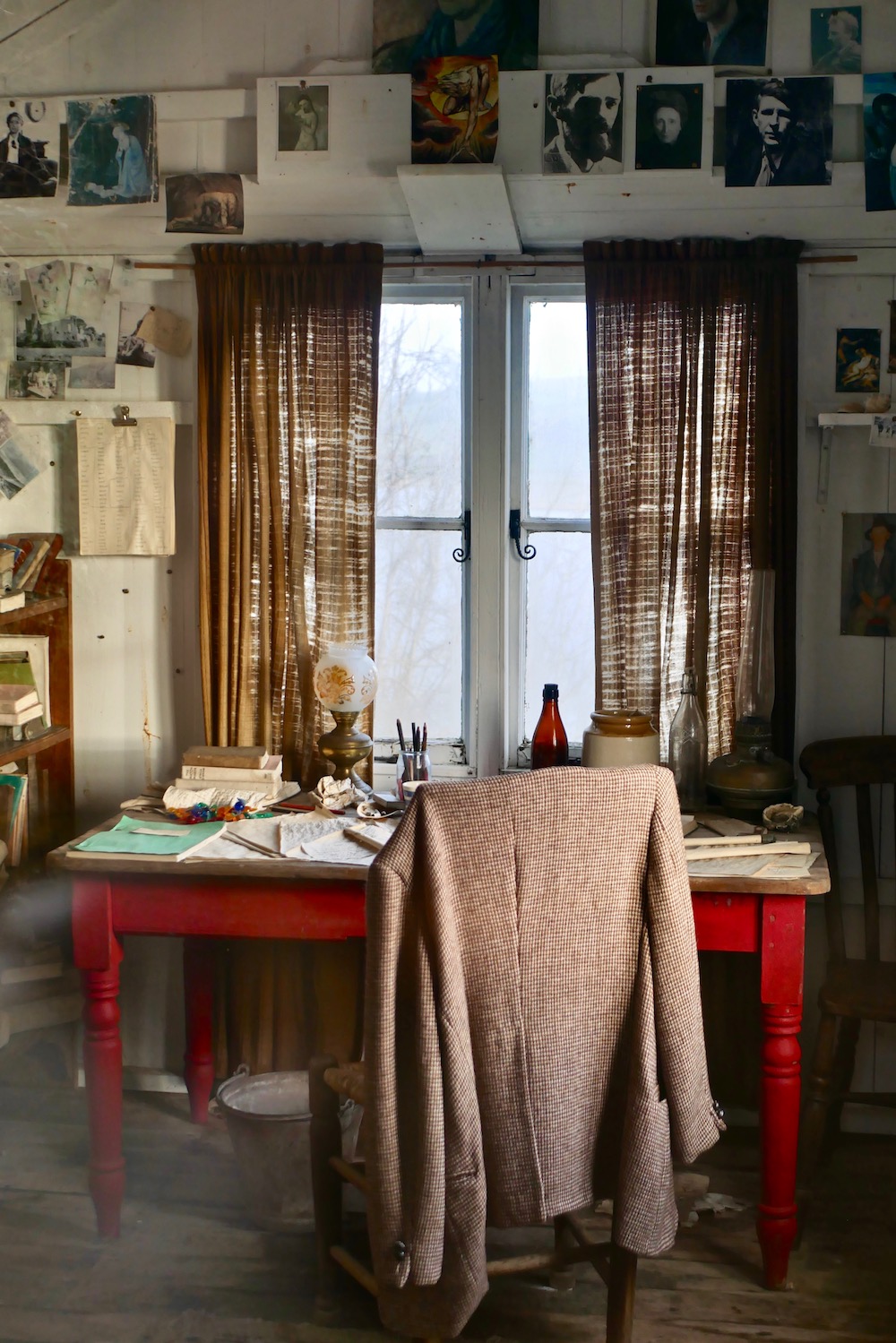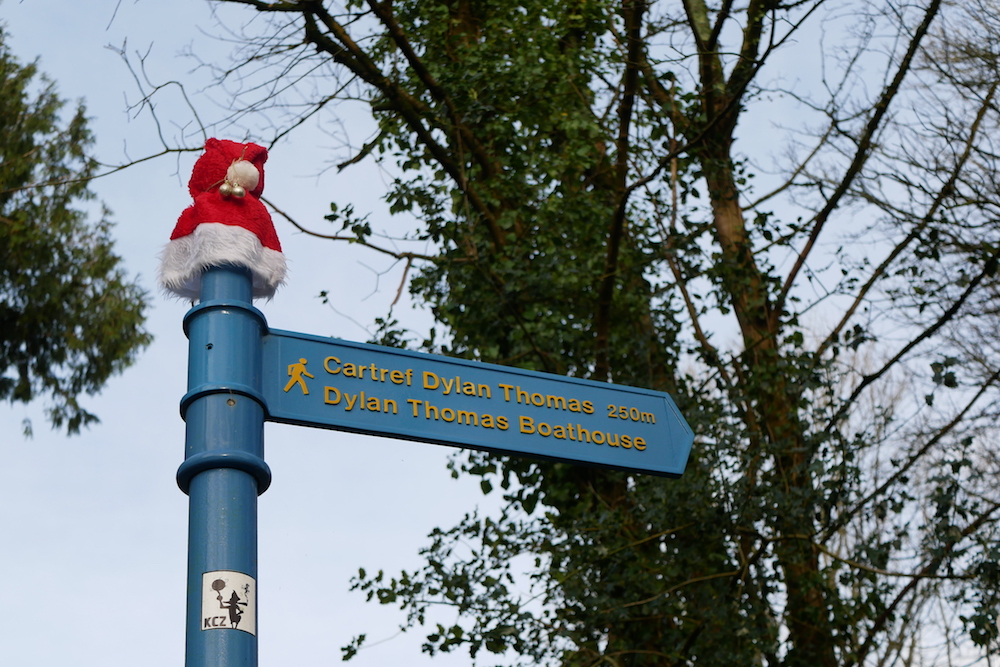 Walk around Laugharne, the Taf Estuary and the forest
Make sure you have a walk through the forest and down to the Taf Estuary during your stay. The village of Laugharne is also really pretty.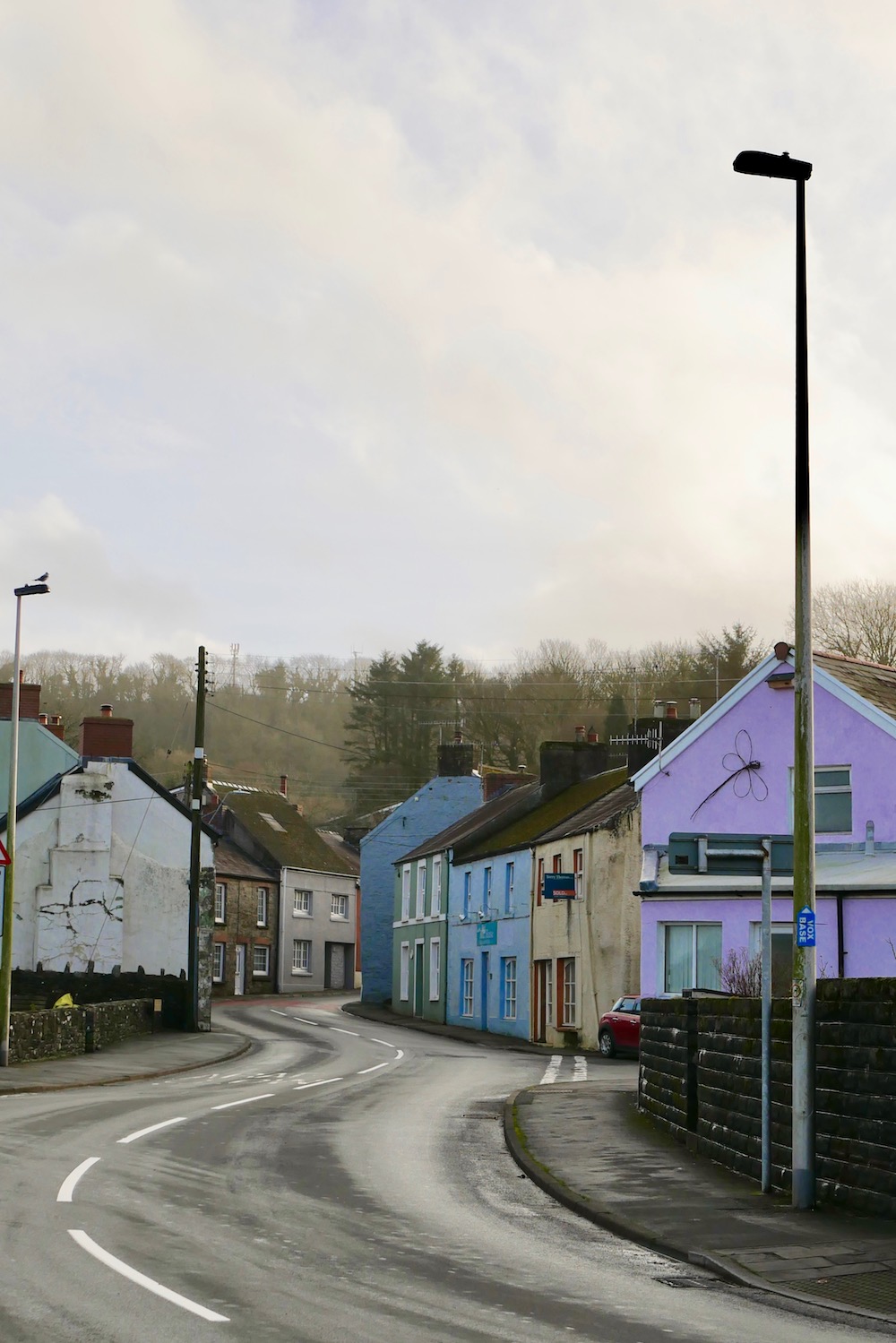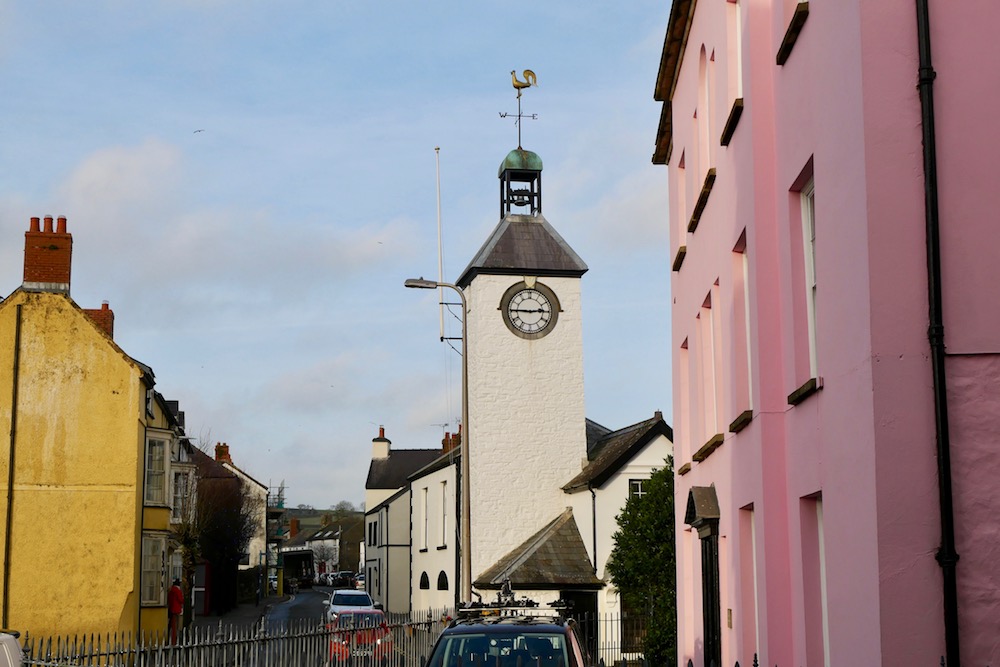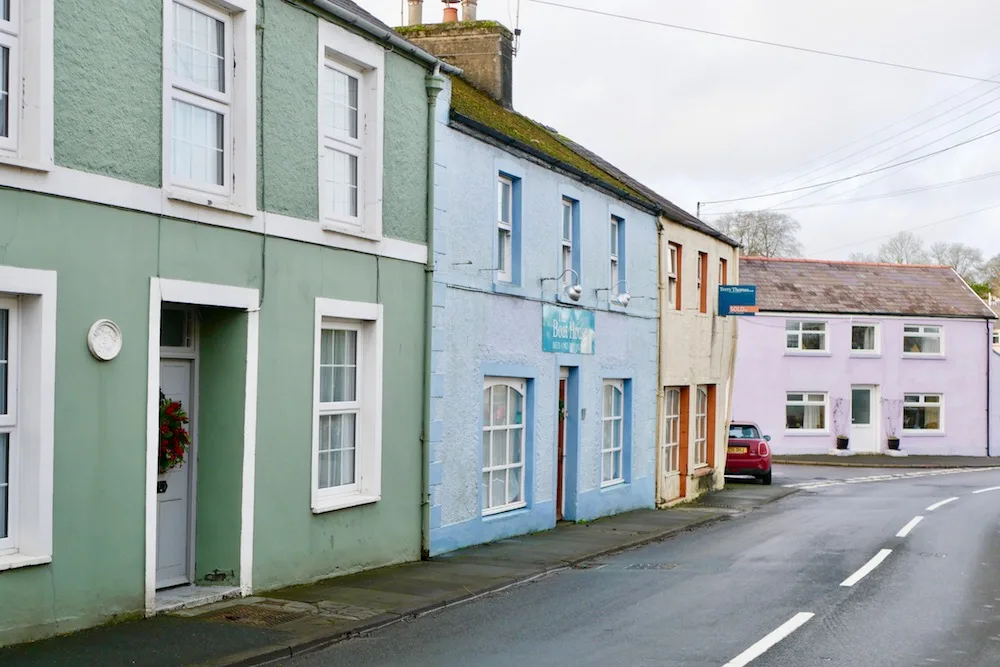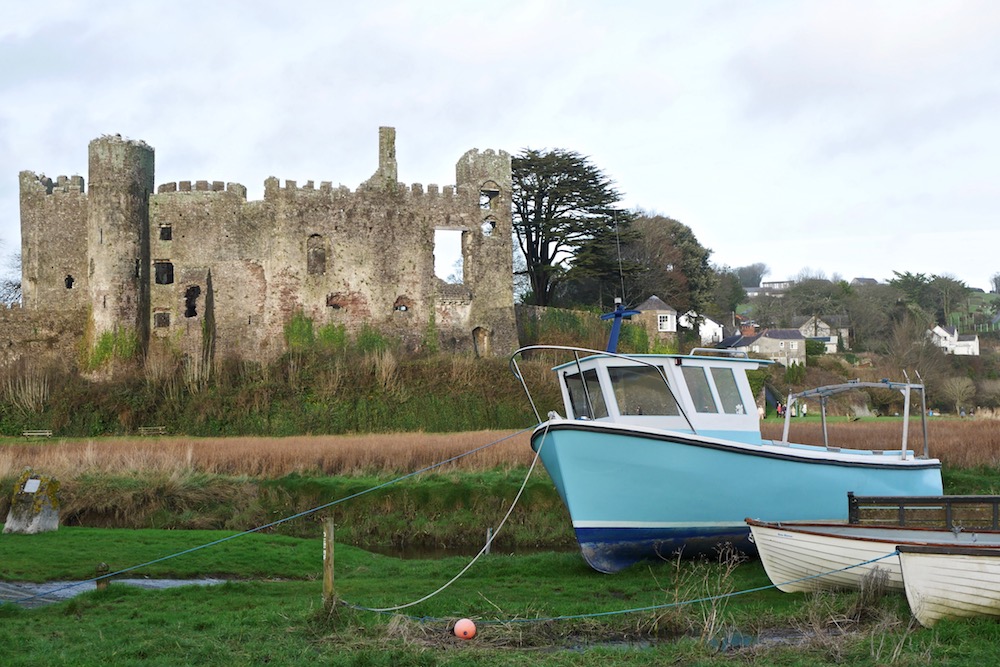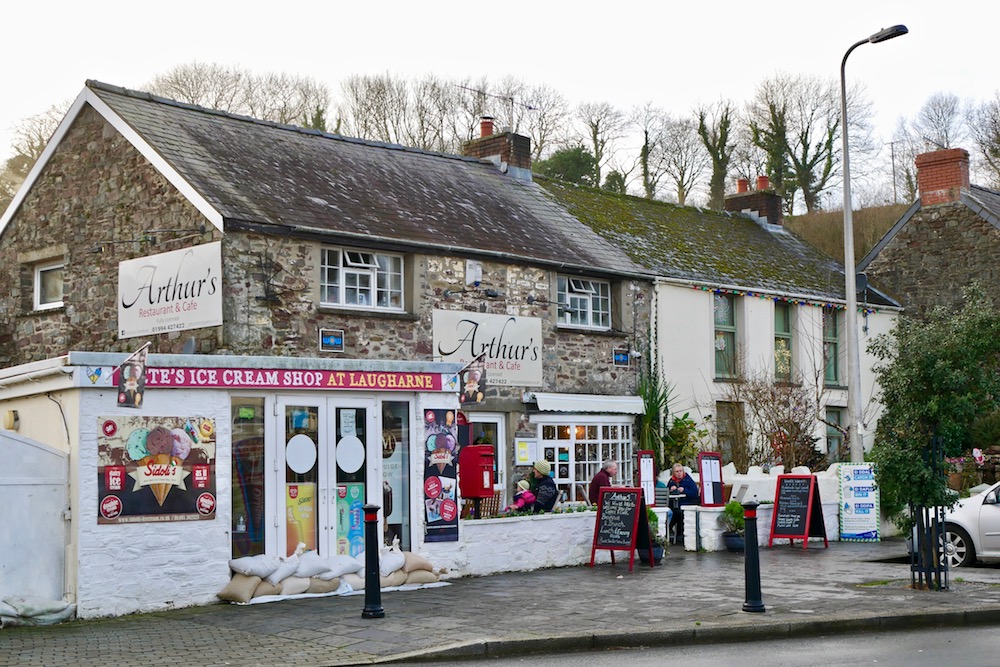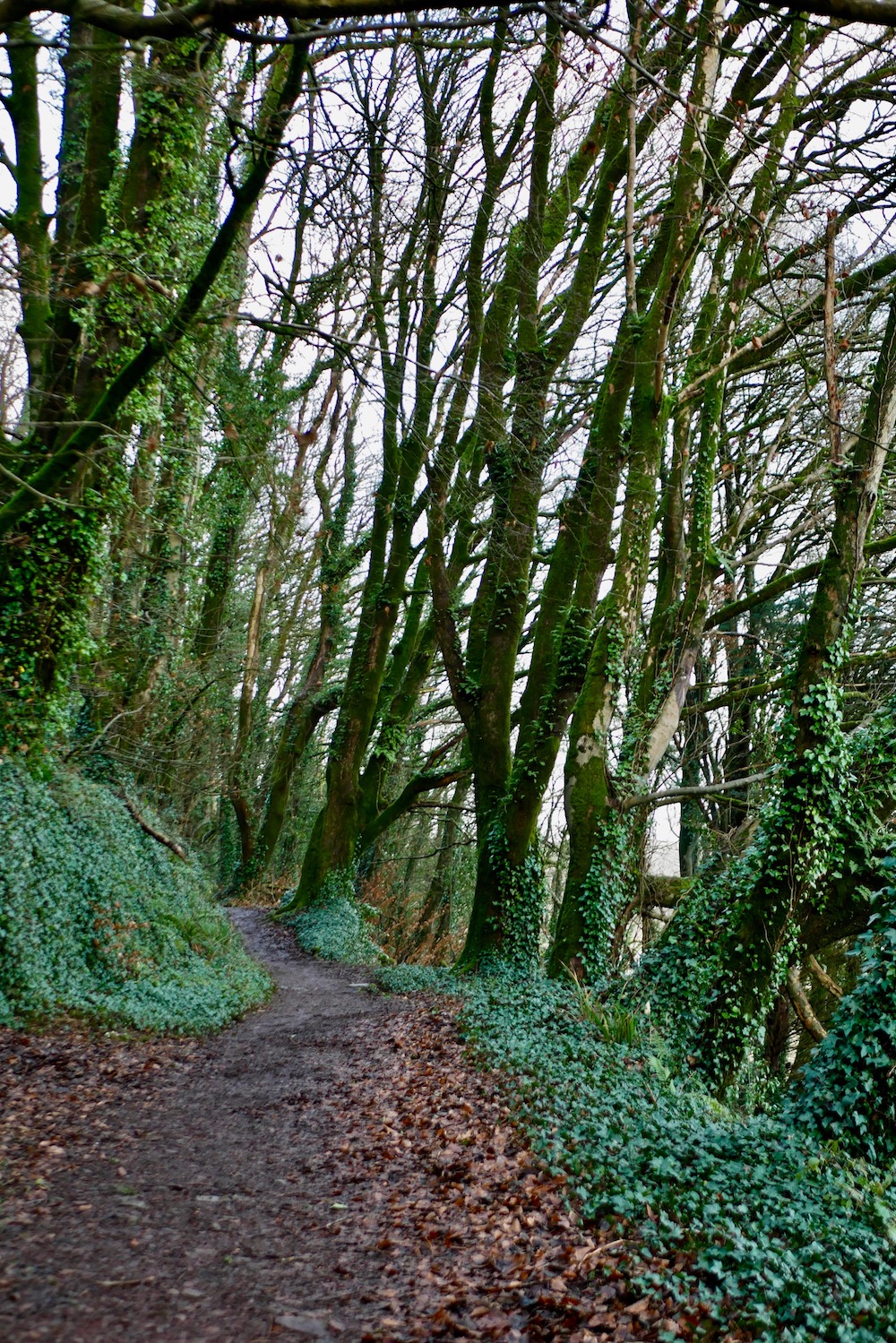 Tenby
Tenby is about a 35 minute drive from Dylan Coastal Resort so it's well worth a visit. Tenby is one of the prettiest seaside towns in Wales with a gorgeous beach and lots of little shops, pubs, cafes and restaurants to explore.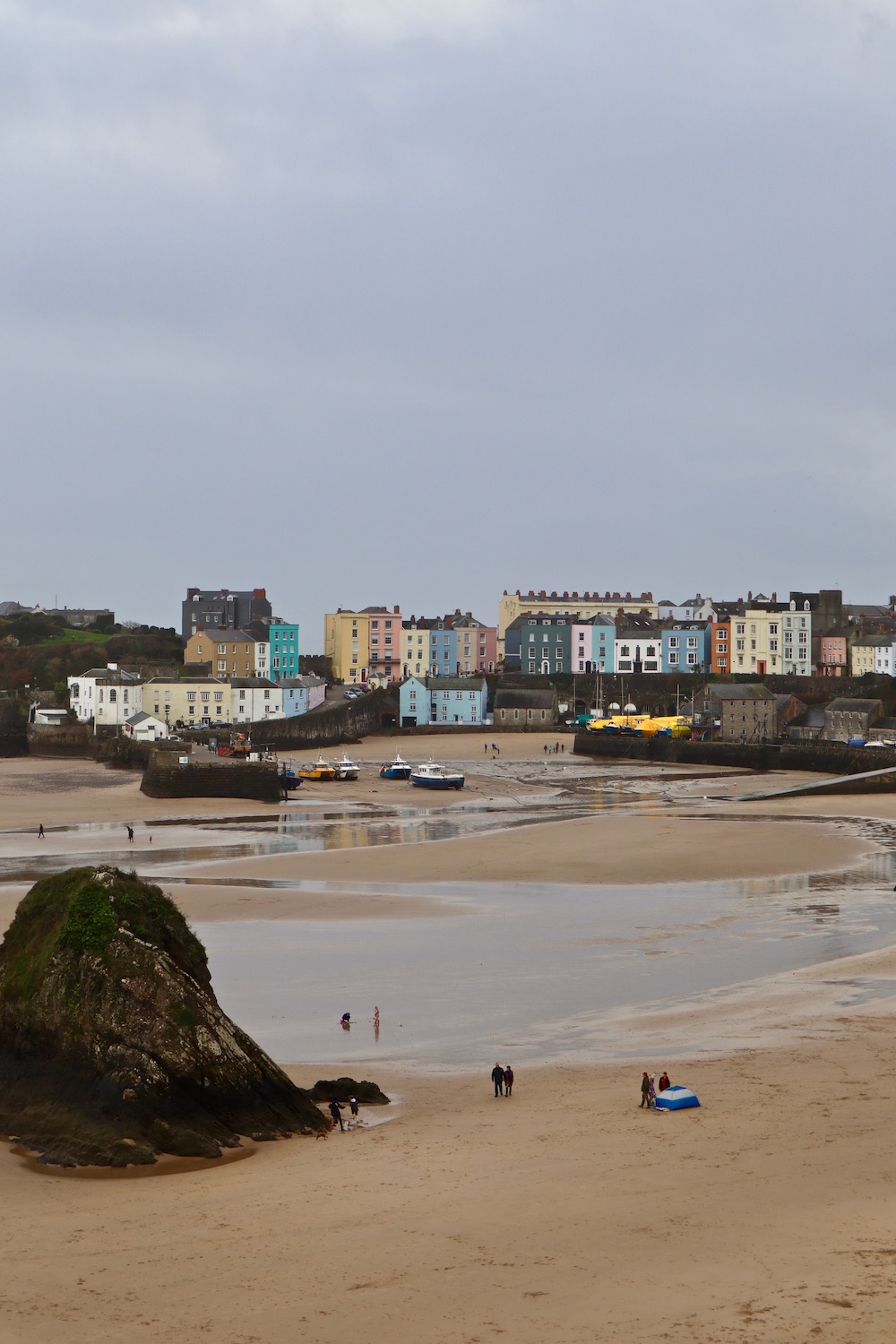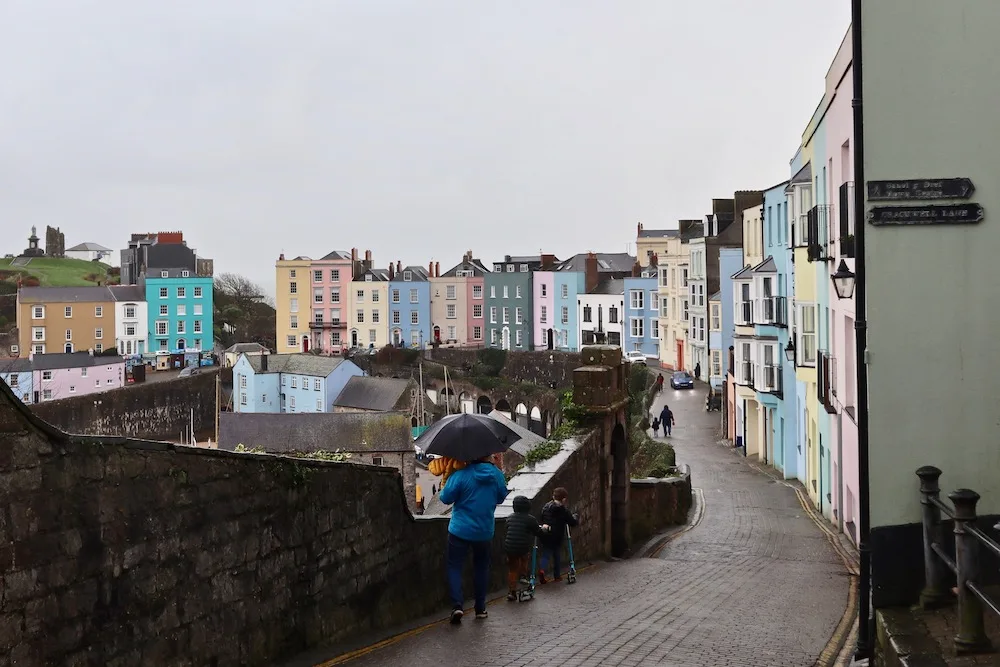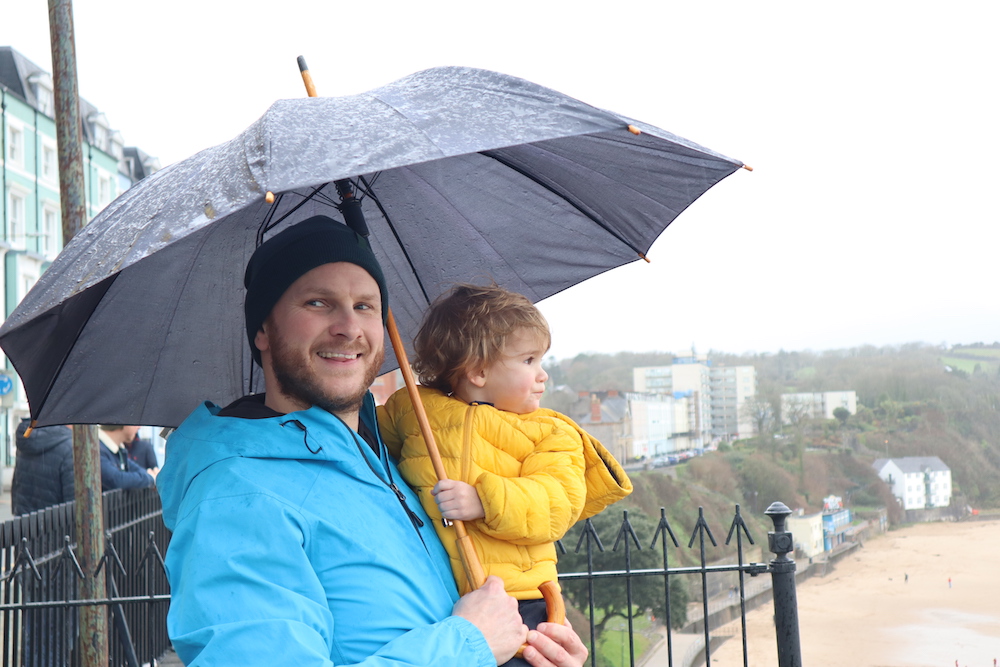 Pendine Sands
Pendine Sands is a 15 minute drive away and is the perfect place to blow away the cobwebs. The 7-mile beach stretches along the coast with golden sand and crashing waves. It's more of a walking beach than a sunbathing beach but it's lovely at all times of the year.
Pendine Sands has a rich history, it was the site of many land speed record attempts in the 1920s and 1930s, including the famous attempt by Malcolm Campbell, who reached a speed of 174.8 mph in his car "Bluebird" in 1924. There is a museum dedicated to this history and visitors can still see the concrete start ramp used by the speed record breakers.
The beach is also home to the "Pendine Sands Race Track" which hosts several car and bike events throughout the year, and attracts many visitors.
Pendine Sands is easy to reach by car and there is a large car park next to the beach. It is also served by local bus services from nearby towns and villages. Visitors should be aware that there is no lifeguard service on the beach, and that visitors should be cautious when swimming and take care when the tide is coming in.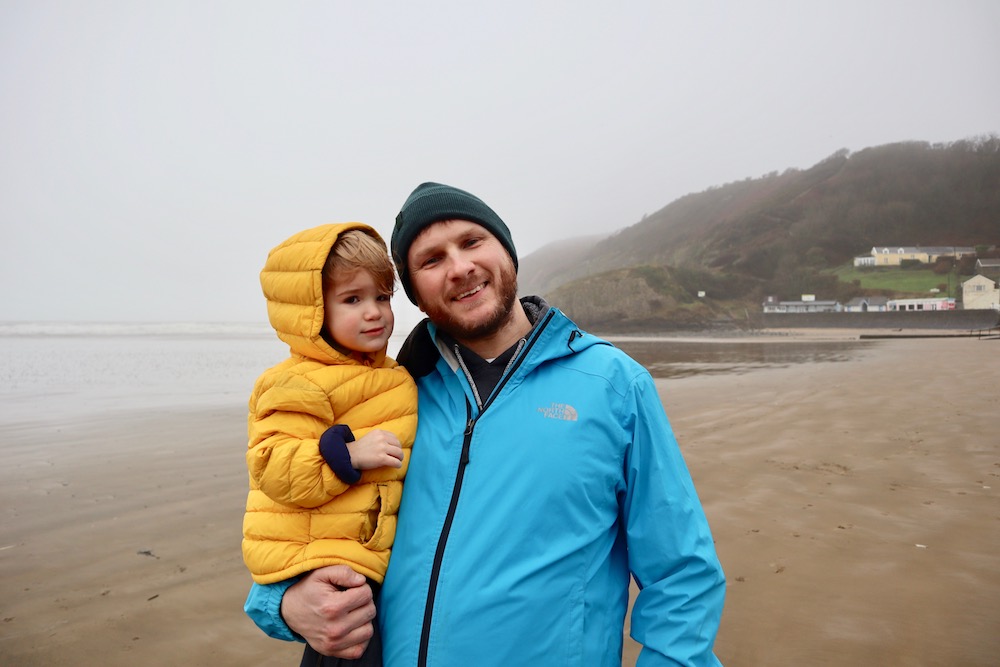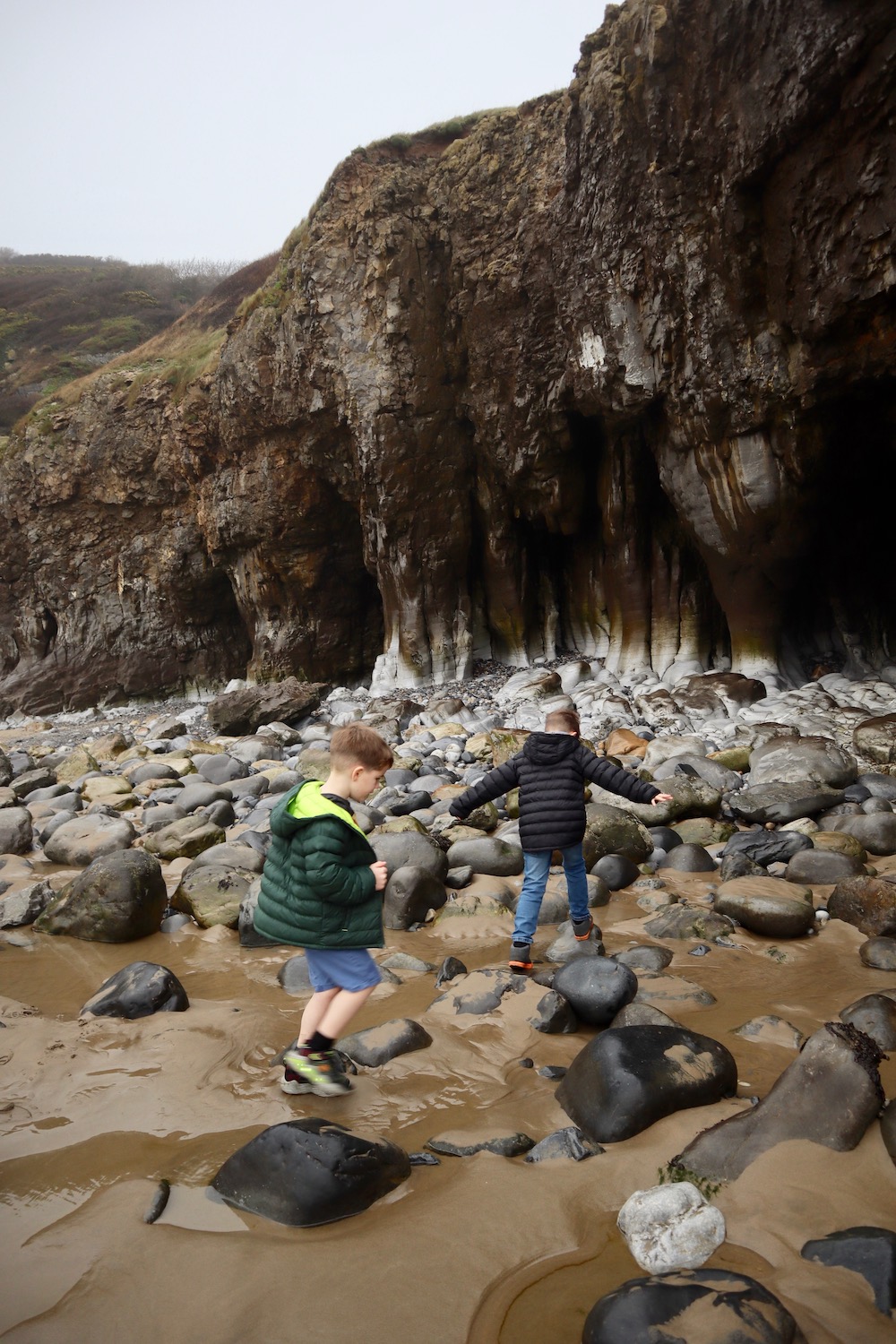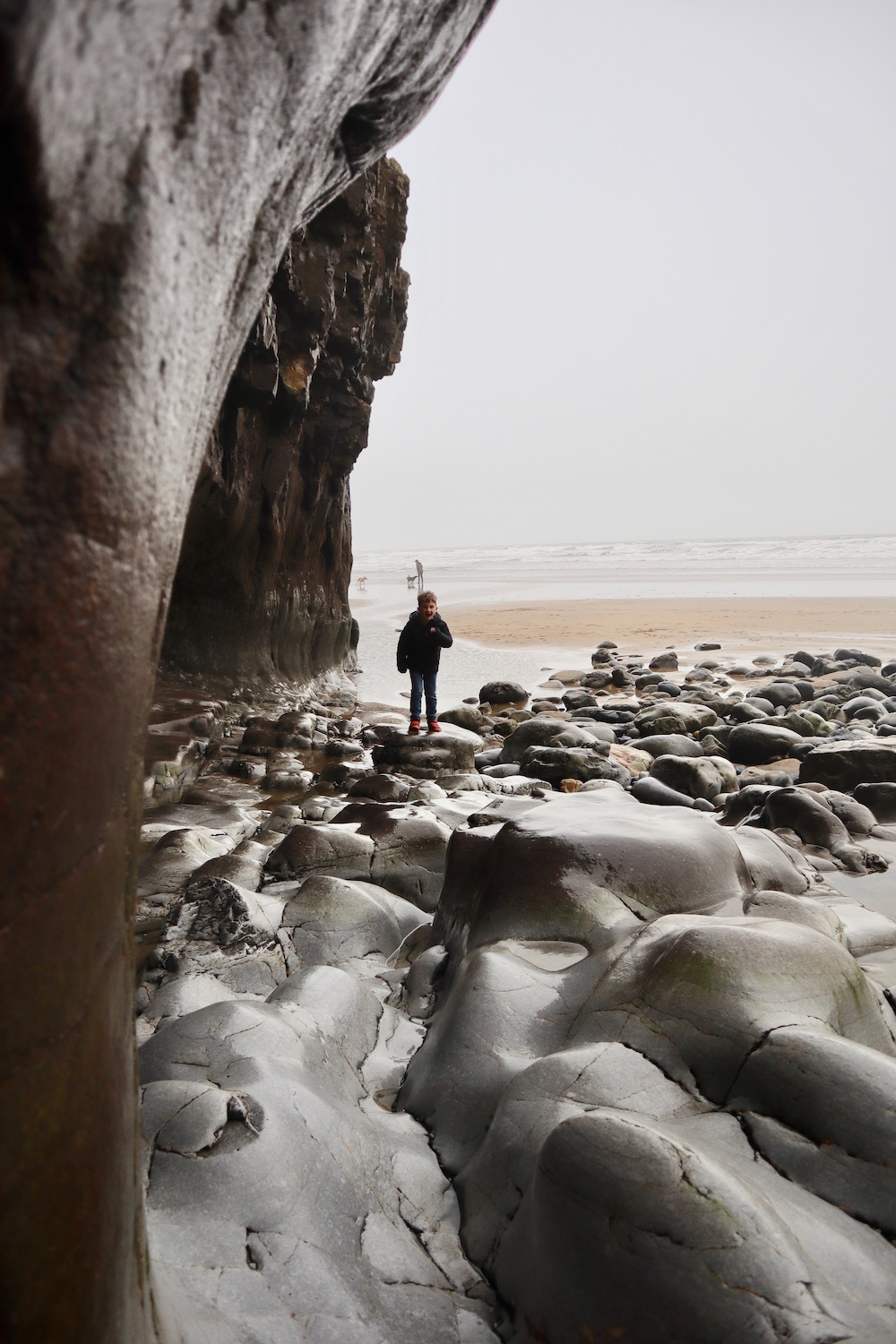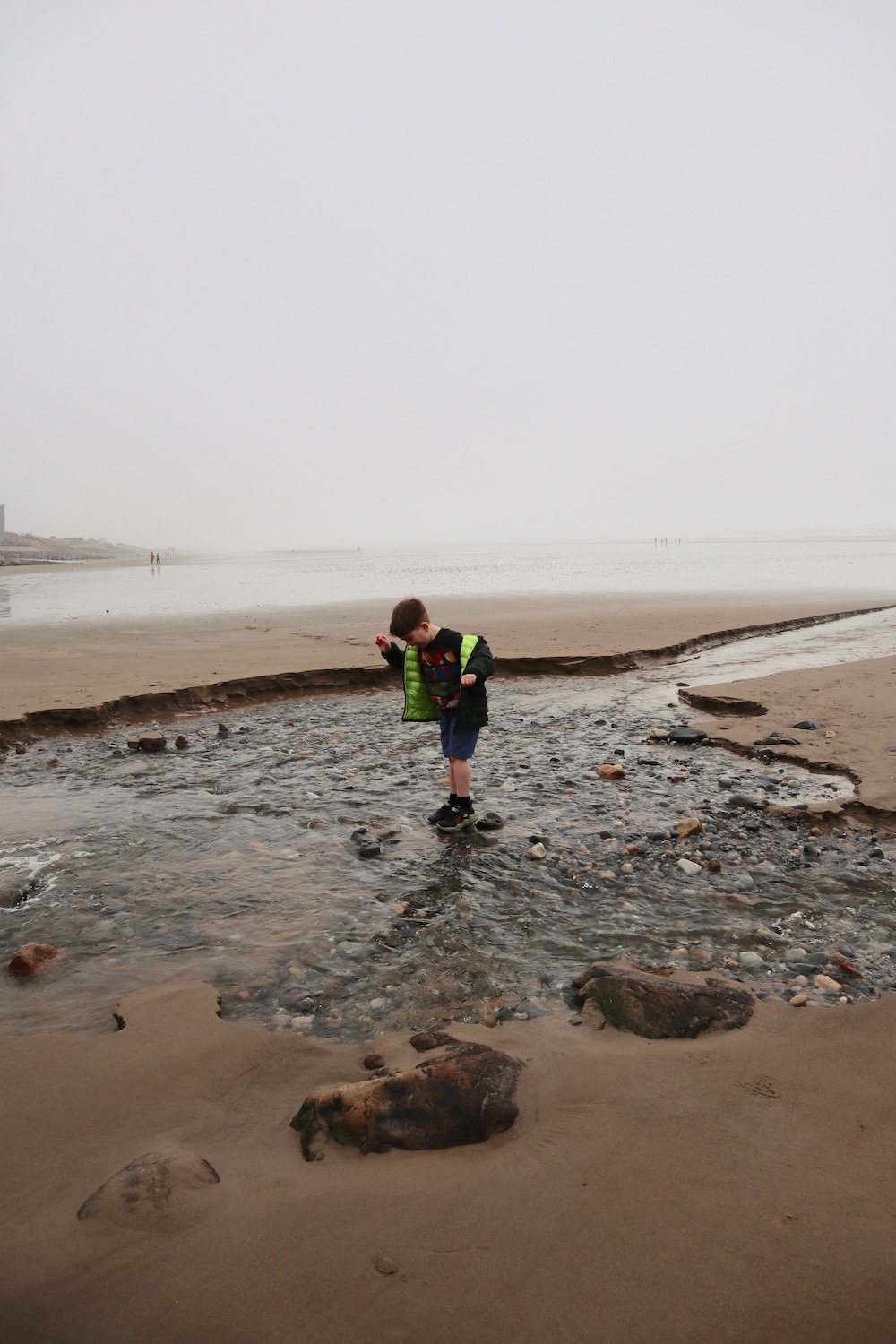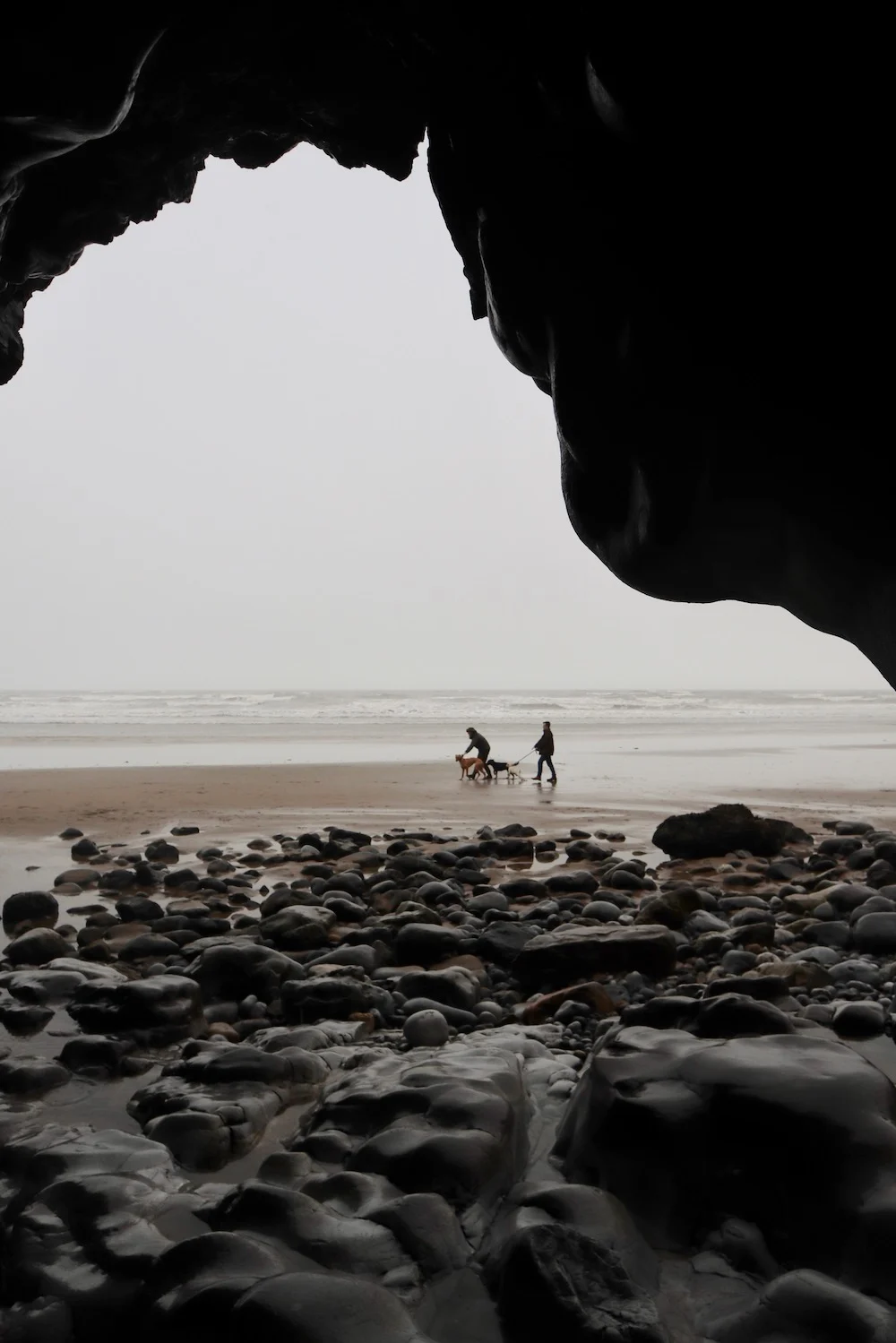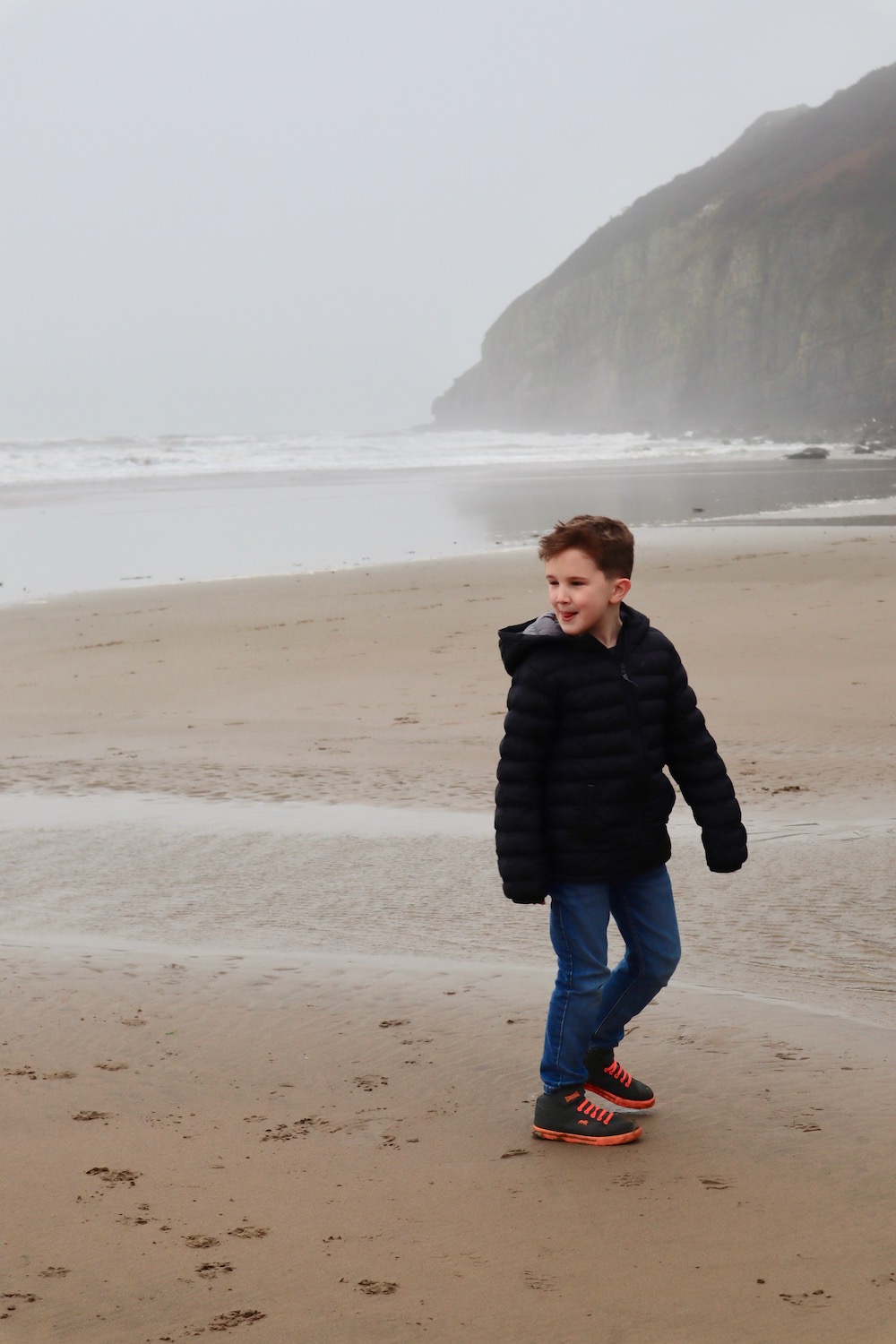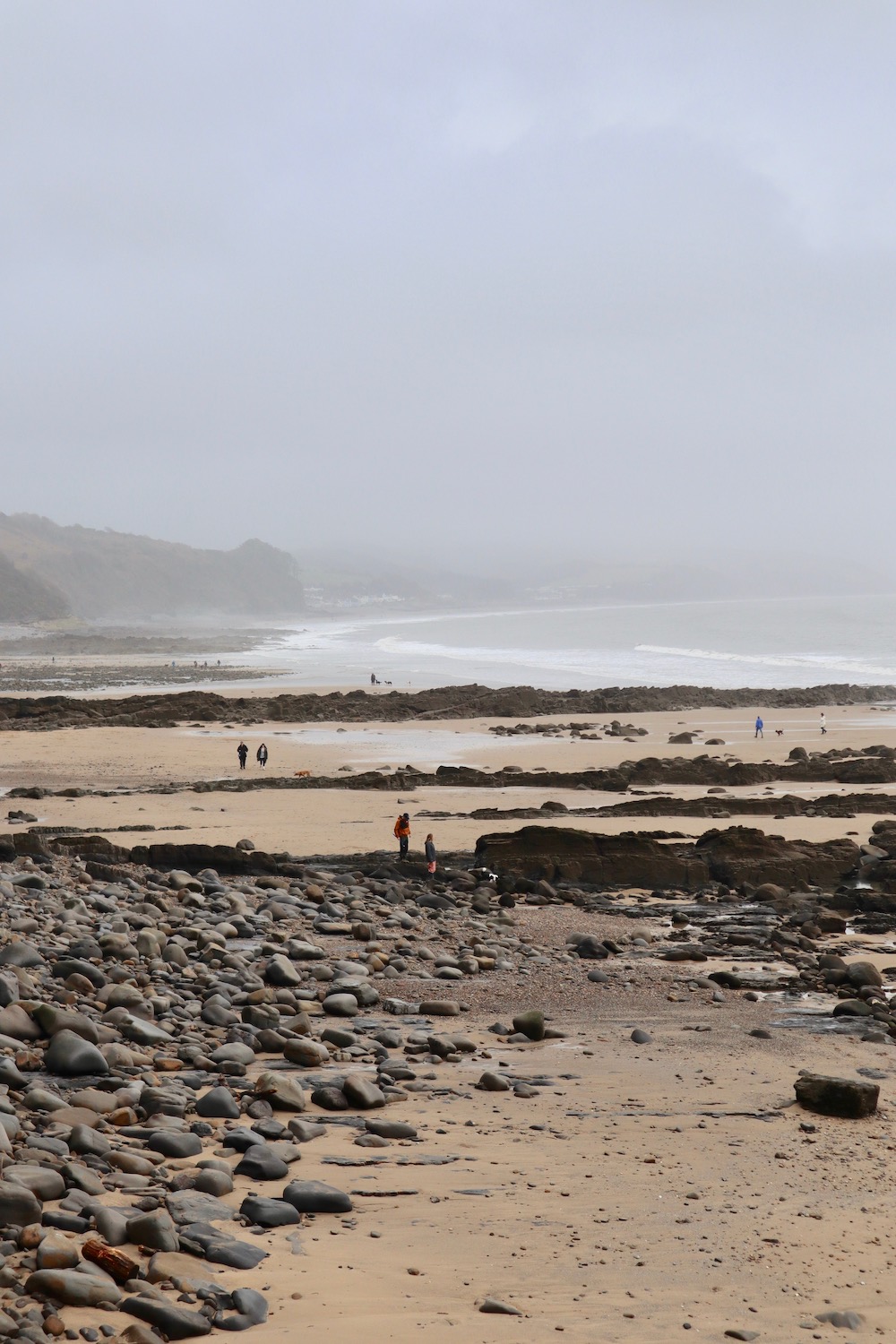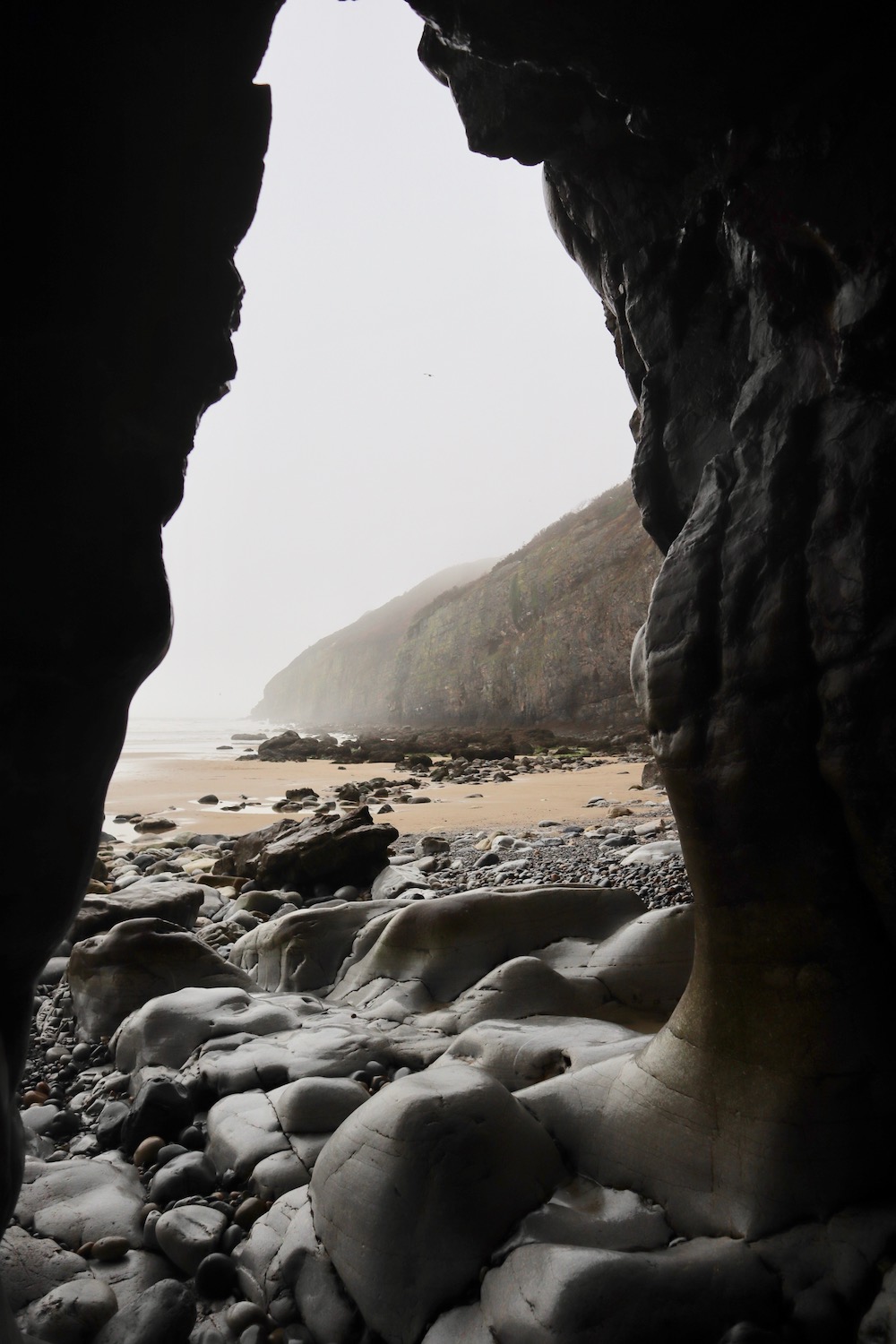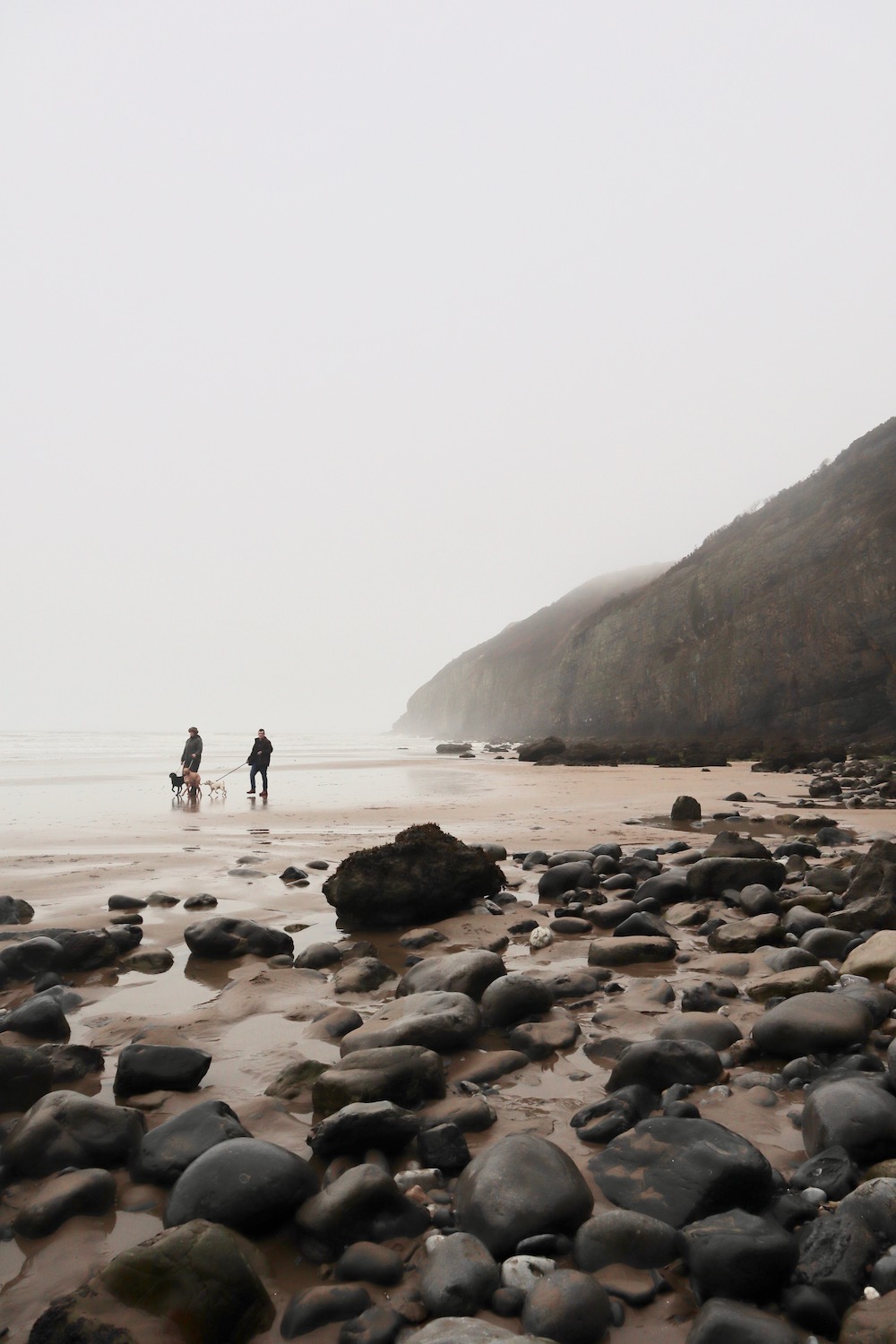 Wiseman's Bridge
Another lovely beach with a popular pub on the beach that's great for a hearty pub lunch. There's a coastal path and a tunnel from here that leads you to Saundersfoot Beach so it's a fun walk. It's about a 30 minute drive from the resort.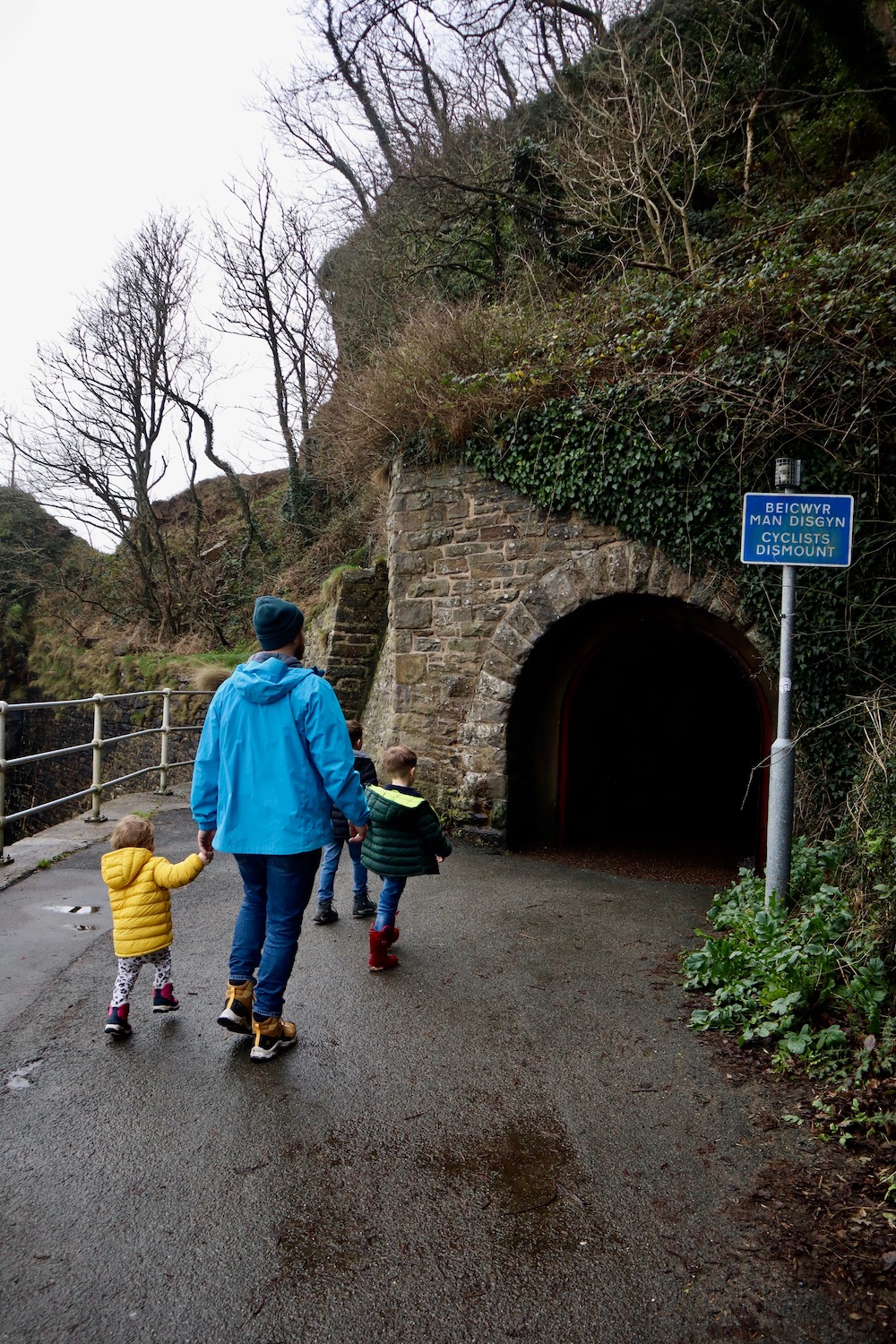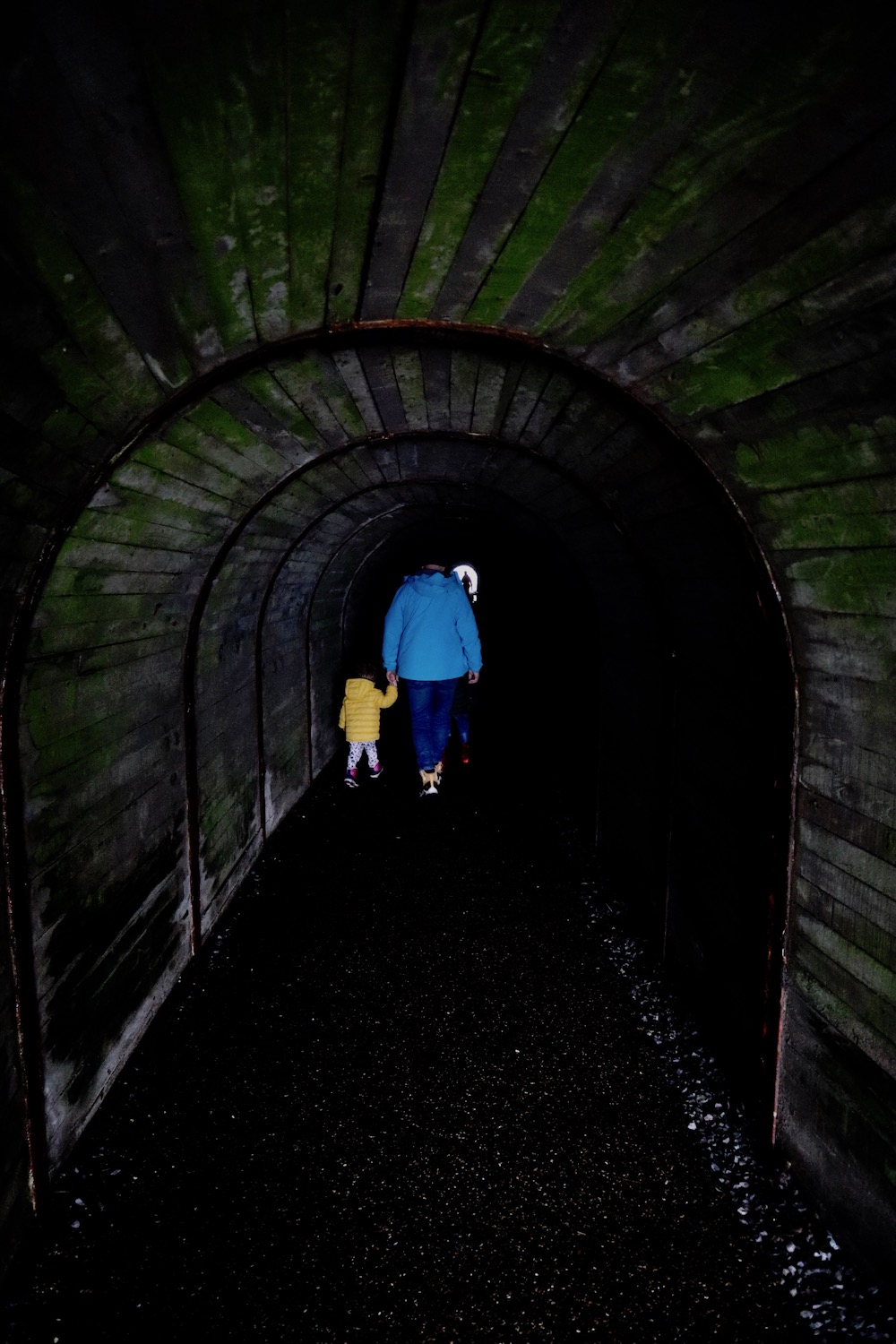 Saundersfoot Beach
An absolute stunner of a beach. Don't let my Saundersfoot Beach photos fool you, it really is lovely! We visited on a wet and gloomy day but even then it had a lovely vibe. It was full of families gathering for a walk or a game of bat and ball. Kids were building sand castles and dogs were going wild. It was a lovely atmosphere and I highly recommend visiting!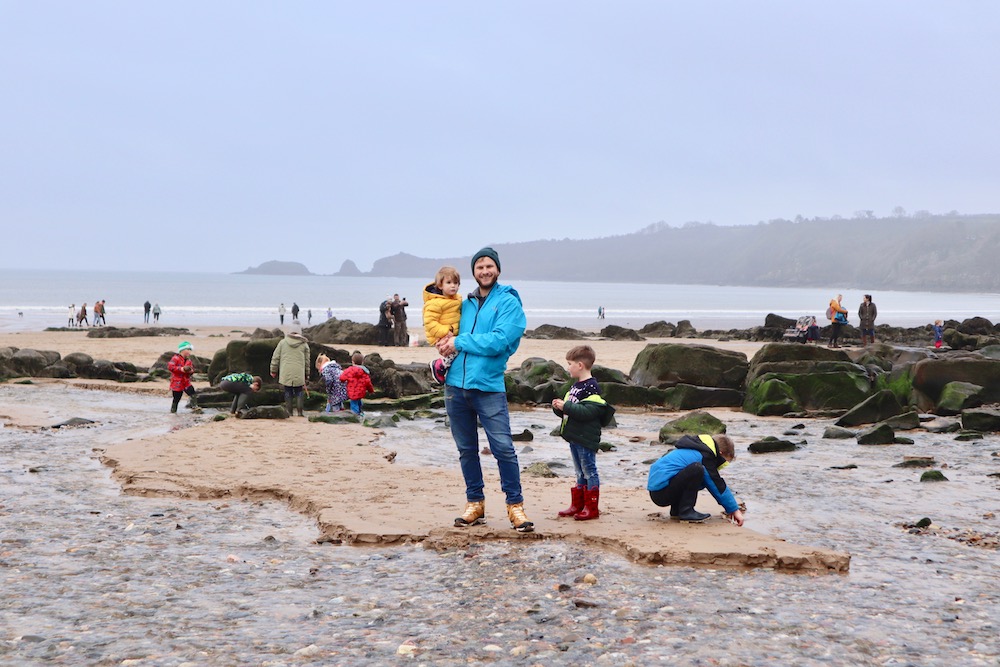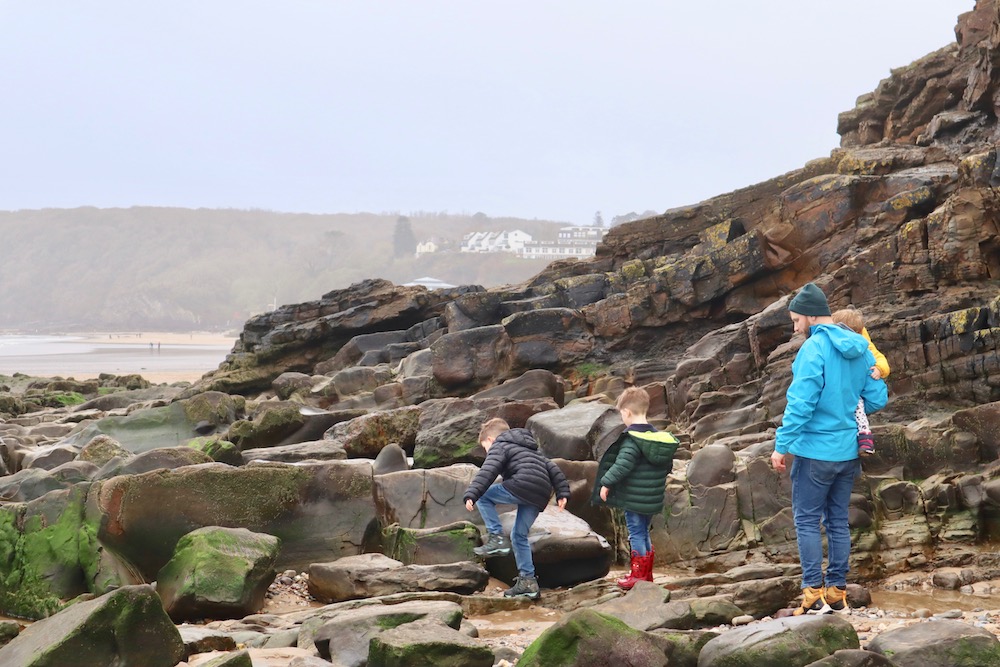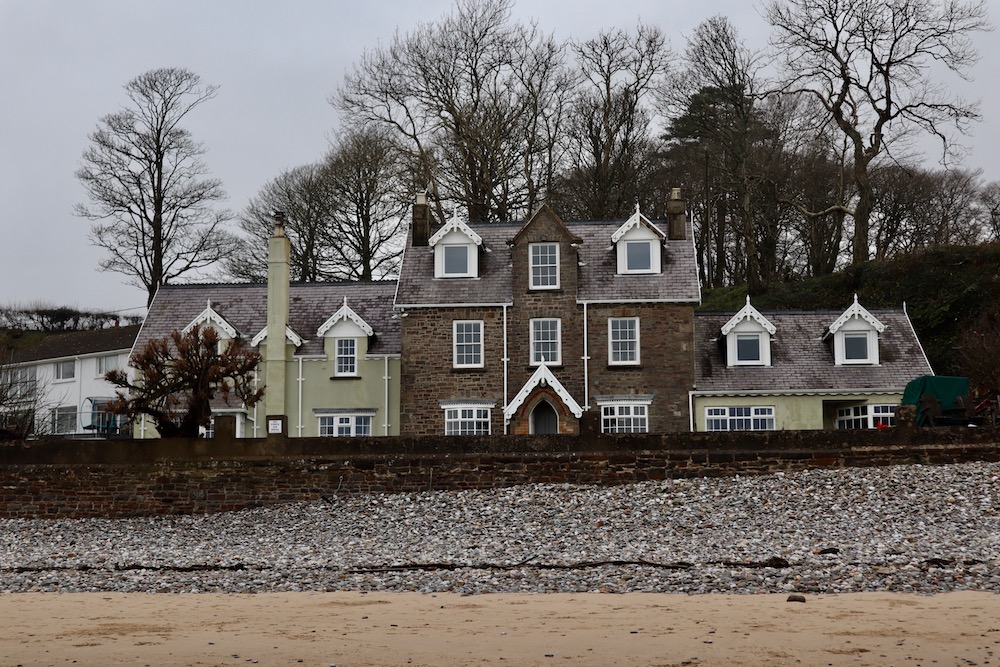 Other places to visit are the National Botanic Gardens and the Blue Lagoon waterpark. We didn't make it to either of these places but we will next time!
Luxury Lodges at Dylan Coastal Resort Review
Overall, we LOVED our stay at Luxury Lodges at Dylan Coastal Resort. It was lovely to have a relaxing and luxurious holiday that was also suitable for our young family. The spacious lodge, our private hot tub, the incredible swimming pool and all of the luxurious details made it a really special experience. There's also lots to do in the area to keep everyone entertained.
I highly recommend this resort to:
Couples wanting a romantic and relaxing weekend
A 'girls trip' for a spa weekend
Large families