Here's your ultimate packing list for a UK holiday. If you're just after the list in bullet point format with no waffle then please scroll to the bottom of this post for the full list. If you'd like some ideas and recommendations for specific products then keep reading to see my favourite items when packing for a UK holiday.
Today I'm sharing a packing list for a UK holiday to ensure you've got everything you need and you don't forget the essentials.
Packing for a UK holiday isn't easy because we have such varied weather. One minute it's warm and sunny and the next it's snowing.
One thing you can almost always guarantee during a UK holiday is that it will rain at some point. If it doesn't rain during your UK trip then you've been very, very lucky!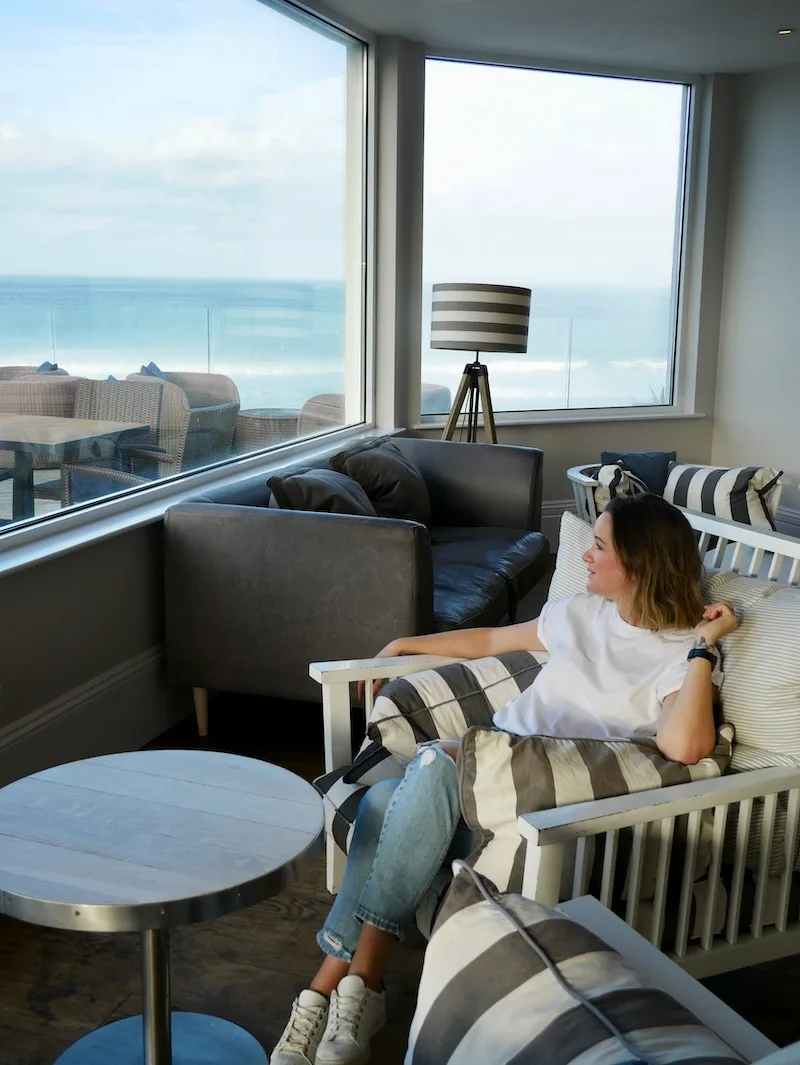 If all else fails, blue jeans and a white t-shirt never look out of place!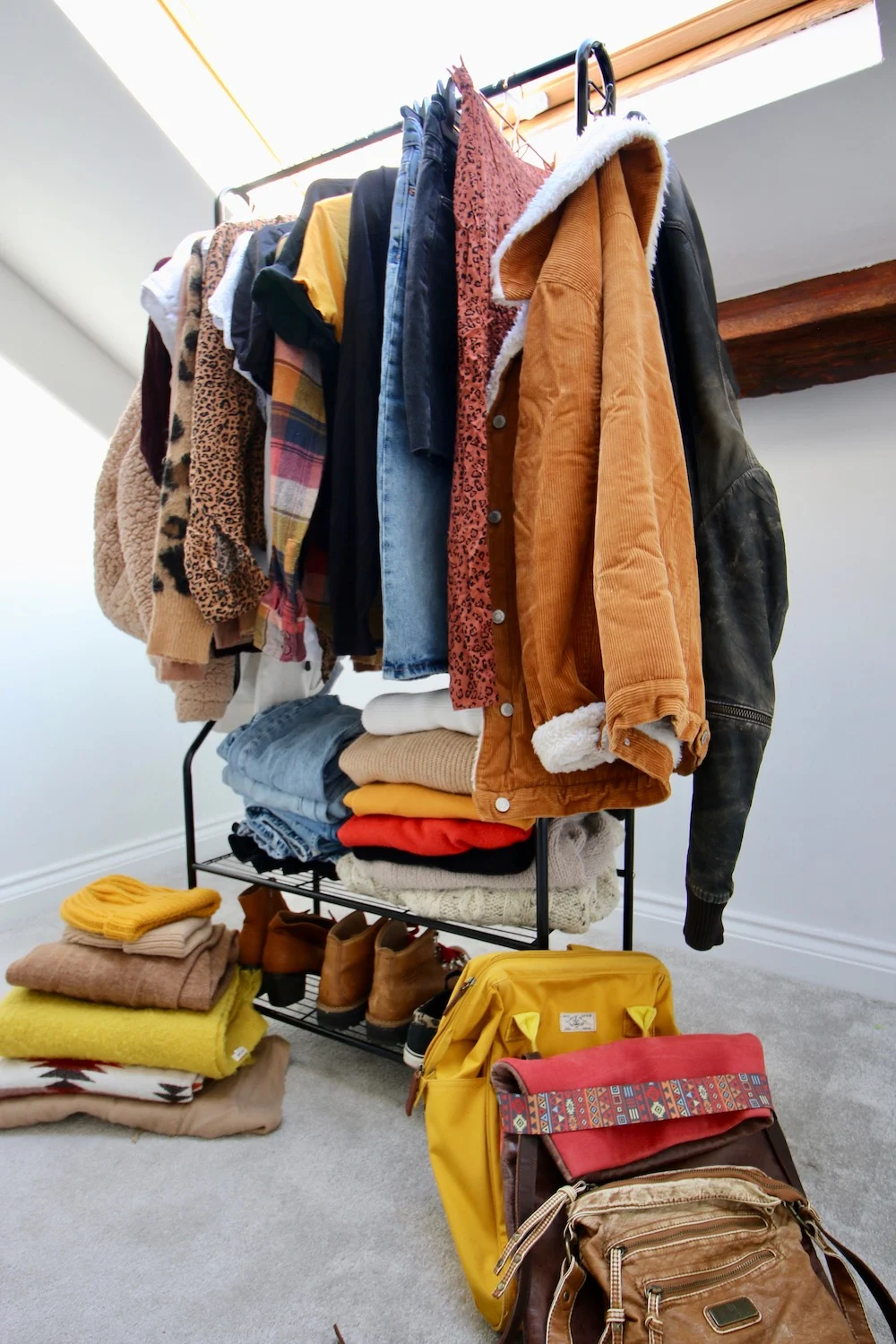 Stick with one colour theme so you can pack lighter and all items can work together.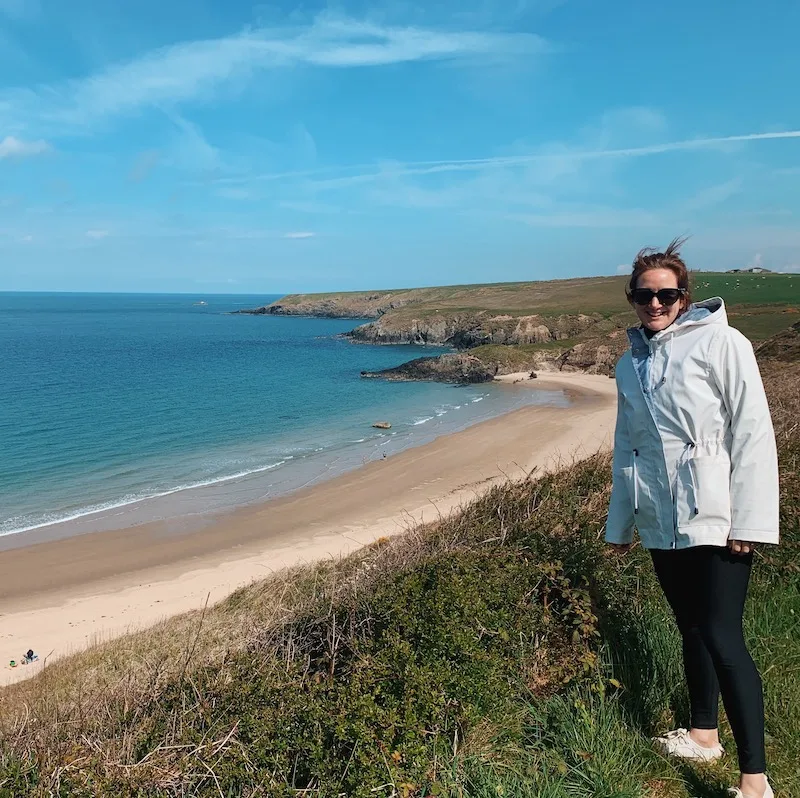 A windproof and waterproof jacket on the beach? Yea…it's the kind of place!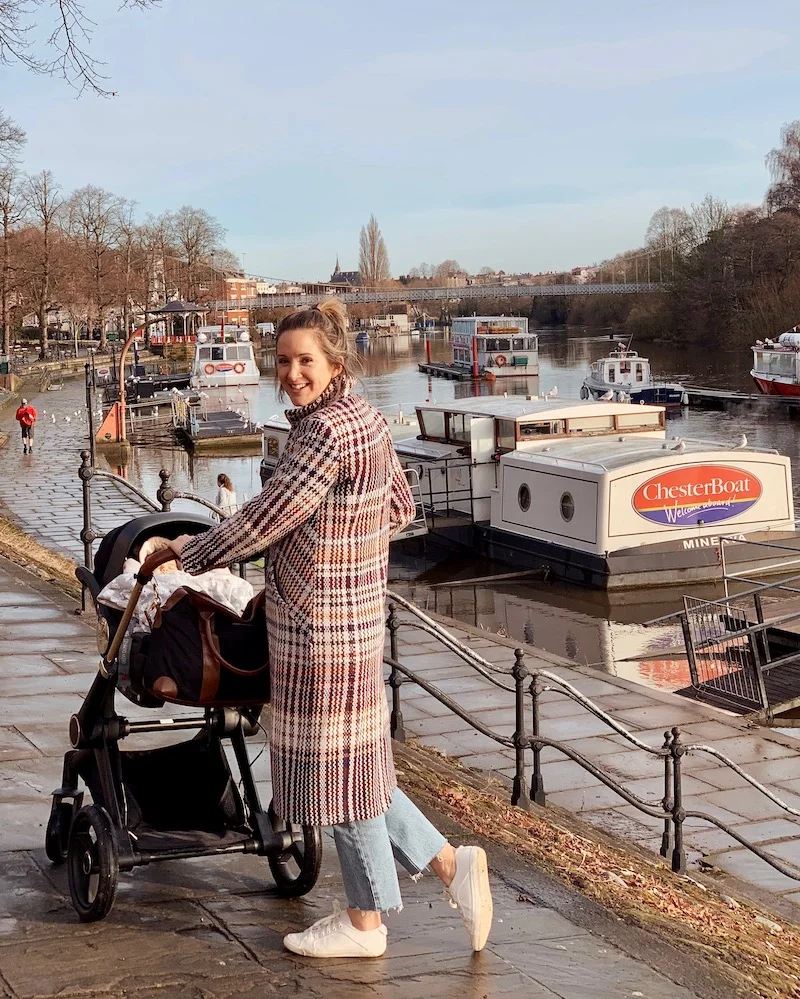 And don't even think about visiting without a warm coat for the winter!
What clothes to pack for a UK holiday
Temperatures are mild in the UK and 'jeans and a t-shirt' is our go-to outfit for any occasion.
We wear jeans and a t-shirt all year round! You can dress it up, dress it down, add a warmer layer, take off a layer when it's hot and you can wear this outfit in most circumstances.
If you're ever in doubt, wear jeans and a t-shirt! No matter what your age, jeans and a t-shirt will be fine.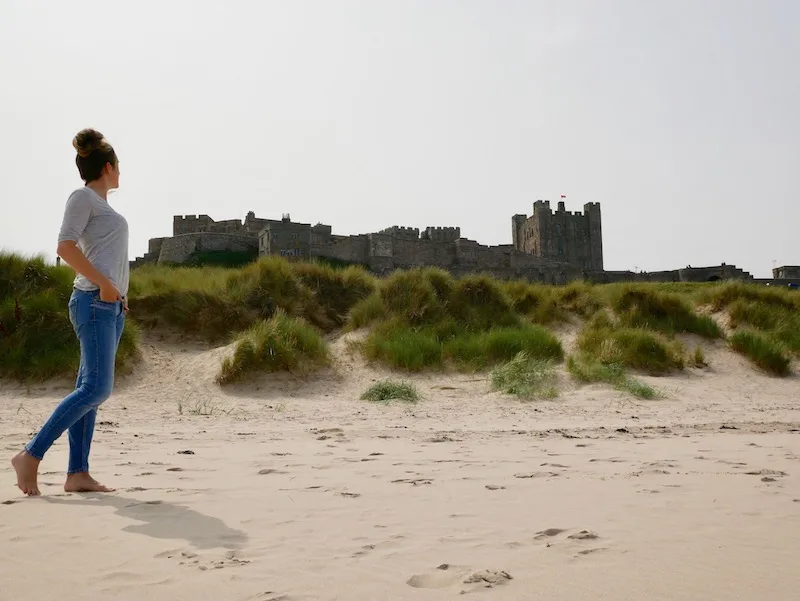 Jeans
Levi's 501 are my absolute favourites. If I'm trying to pack light then I'll stick to Levi's super skinny high rise in black because they're suitable for so many situations (they're linked below and yes, I buy them on Amazon because you can order loads of sizes and send them back before you've paid for anything). I'll wear them with heels to go out for dinner, hiking boots to go walking, trainers for a casual day out, sandals when it's hot.
You get the picture. These are a versatile pair of jeans and I wouldn't be without them for a holiday in the UK.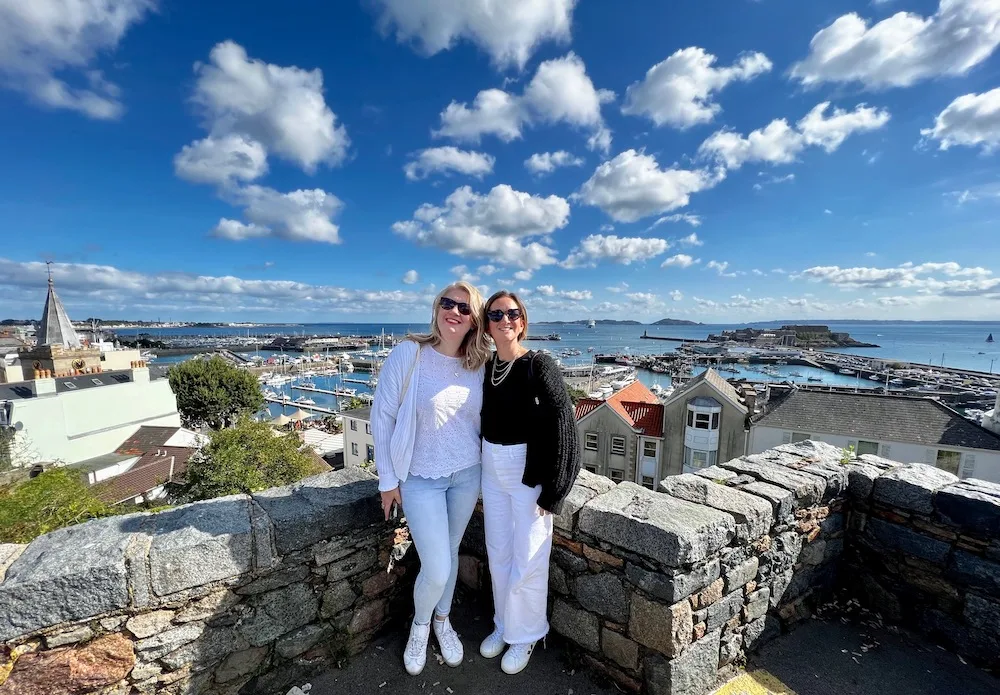 Jumpers
Whether you call them jumpers or sweatshirts, these are a staple item when you're packing for a holiday in the UK.
Once again, we love a jumper because it can be dressy or casual, really warm or just a light layer.
No products found.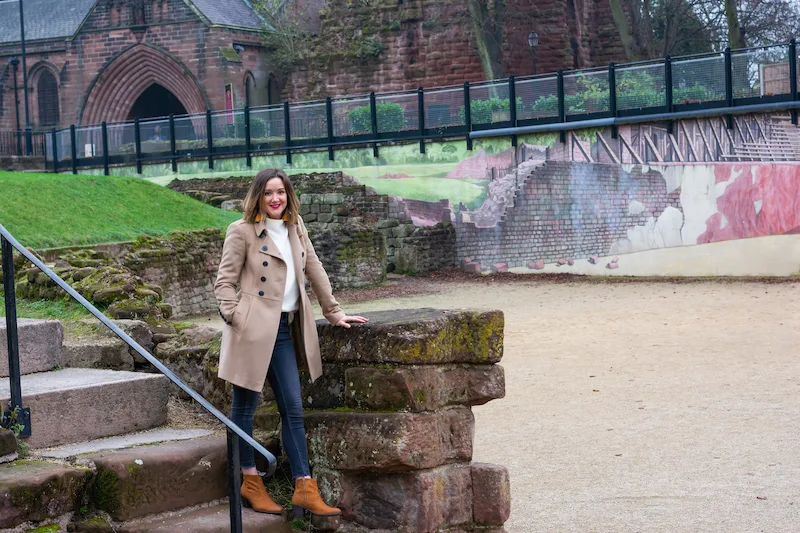 Light t-shirts and vests
We do get plenty of mild to warm days in the UK through the spring, summer and autumn so pack some t-shirts or vests for those rare days when the sun comes out.
Casual shirts are also really easy and they can be comfy and casual but still look put together.
Light jacket
The light jacket is another essential thing to pack for a holiday in the UK! This isn't your big coat, this is a lighter version for those days when you need more than just a jumper.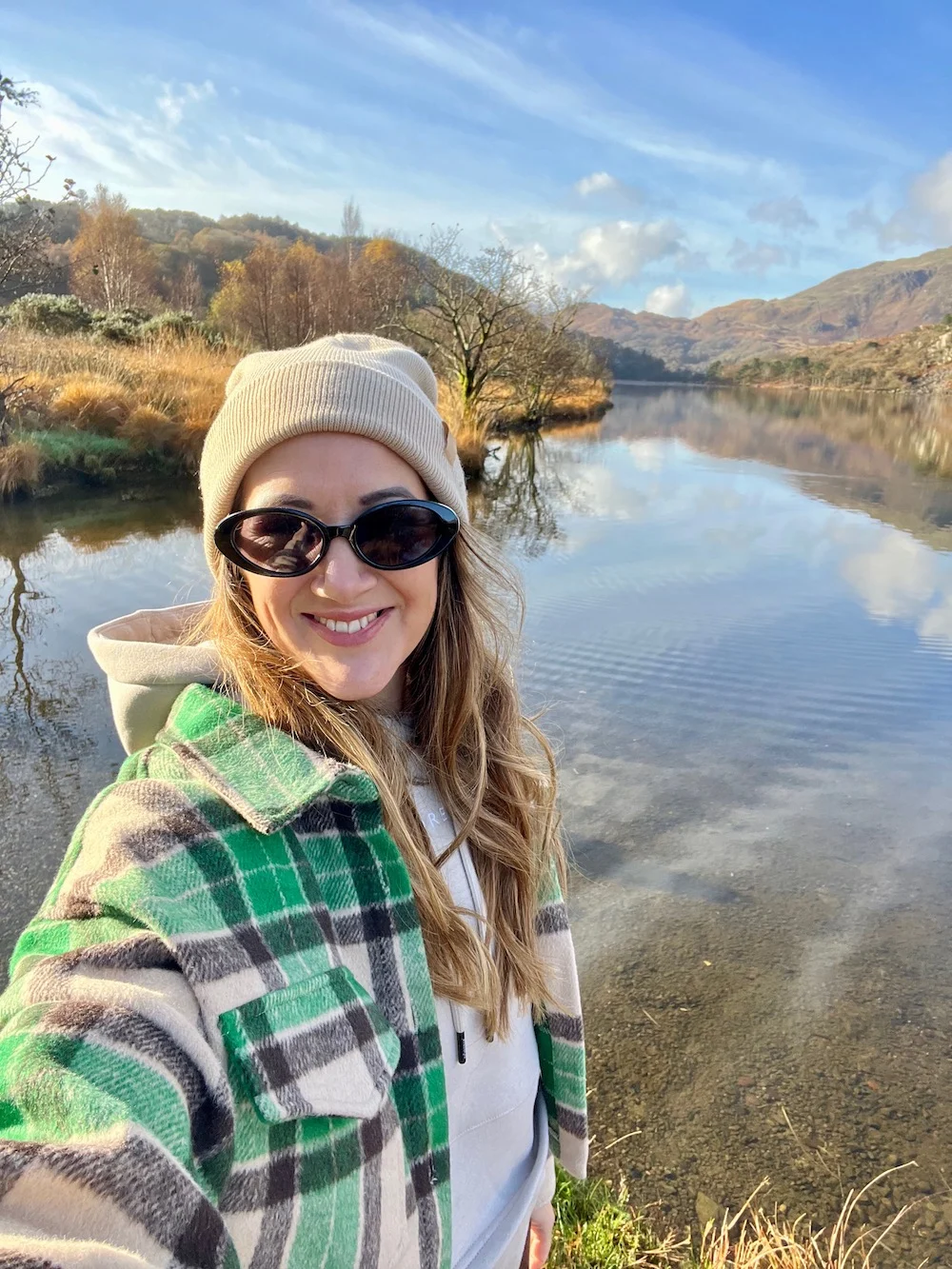 Comfortable shoes
We do a lot of walking here in the UK, whether it's around towns and cities or through the countryside. Make sure you have comfortable shoes to ensure you're happy on your feet all day.
My staple shoes are:
Dr Martens for winter
Veja trainers for spring
Birkenstocks for summer
Adidas walking trainers for hikes
On Cloudnova – just for everything because they're so comfortable
An umbrella
You'll always need an umbrella! If you don't have an umbrella, make sure you have a waterproof jacket with a hood!
Packing list for a UK holiday in the winter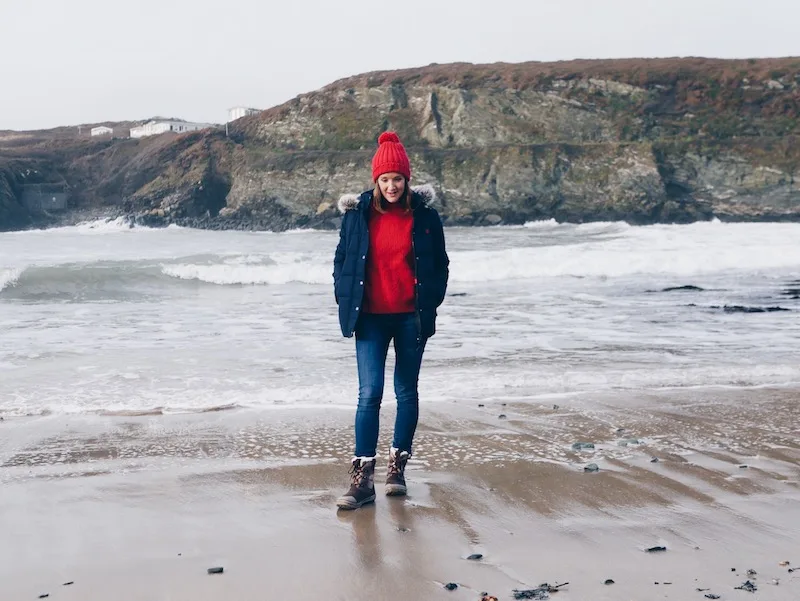 There are a few extra things you'll have to pack if your trip is in the winter.
A warm coat (consider a heated jacket)
Gloves
Hat
Waterproof boots
Warm socks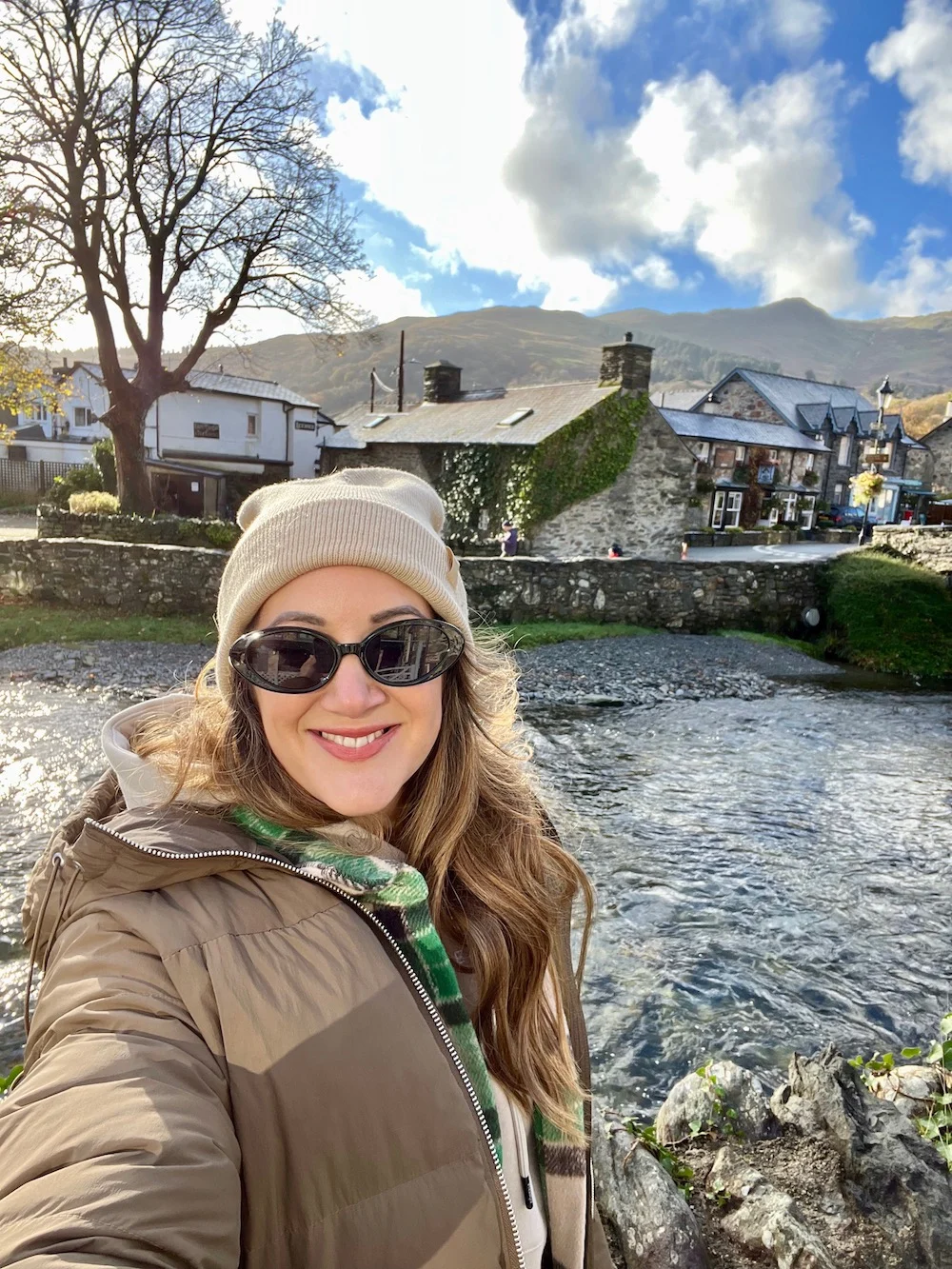 Packing list for a UK holiday in the summer
Sunglasses
Sun cream
Shorts
Skirts or dresses
Sun hat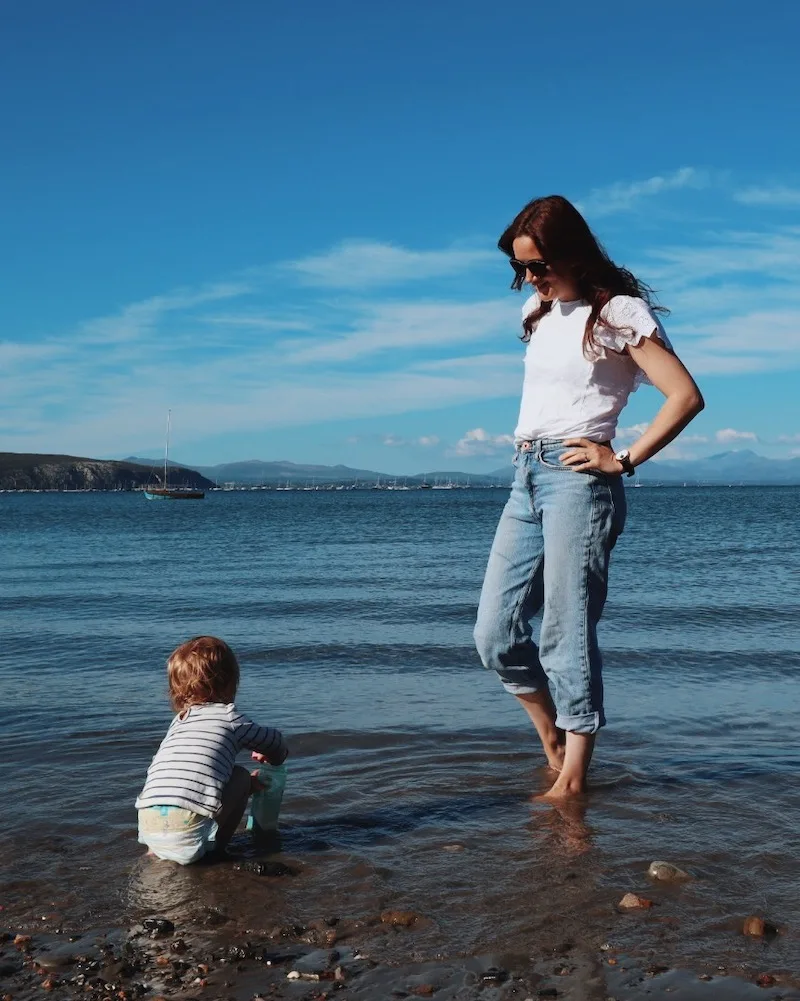 Toiletries for a UK holiday
You'll need your normal toiletries you use at home such as:
Shampoo
Conditioner
Body wash
Moisturiser
Face wash
Toothbrush and toothpaste
You'll also need:
Insect repellent (especially if you'll be spending any time near lakes or rivers in the summer)
Sunscreen in the summer
Packing list for a UK beach holiday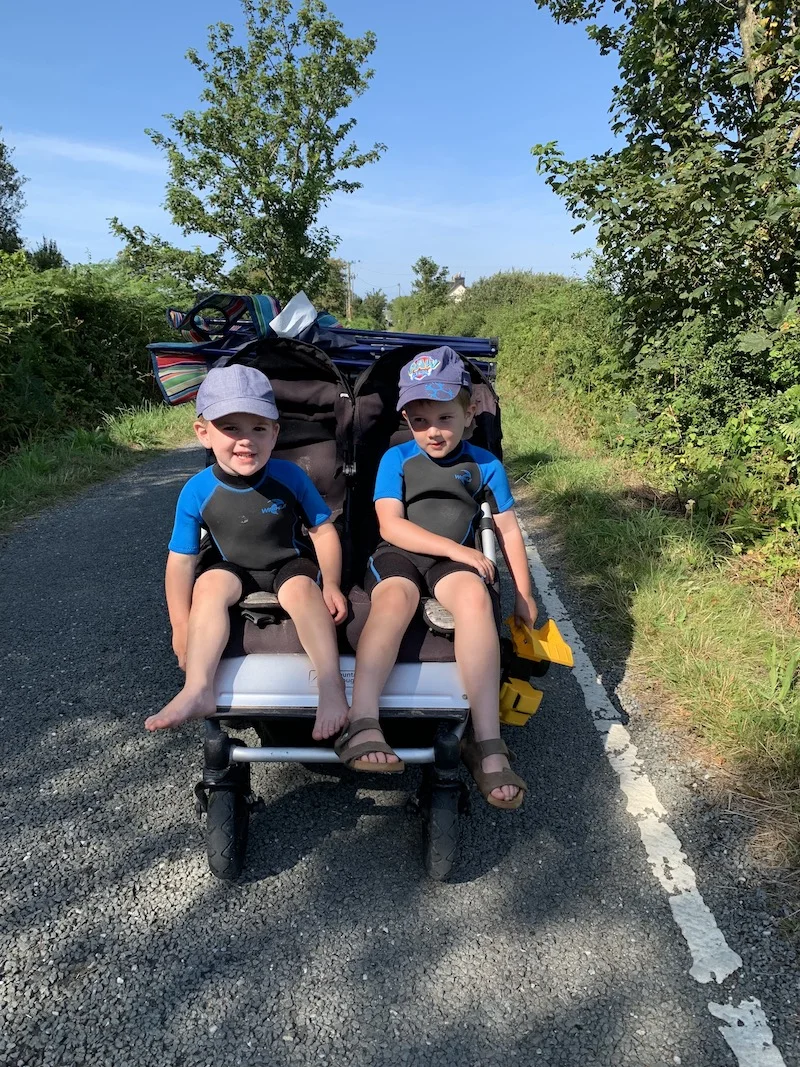 Wetsuits (especially for kids)
Beach towels (if you're short on space, opt for microfibre beach towels like the Dock & Bay ones)
Beach umbrella
Beach chairs
Windbreak
Bat and ball
Buckets and spades
Packing list for a UK countryside holiday
Wellies
Walking boots
Small backpack for walks
Boot buddy for muddy boots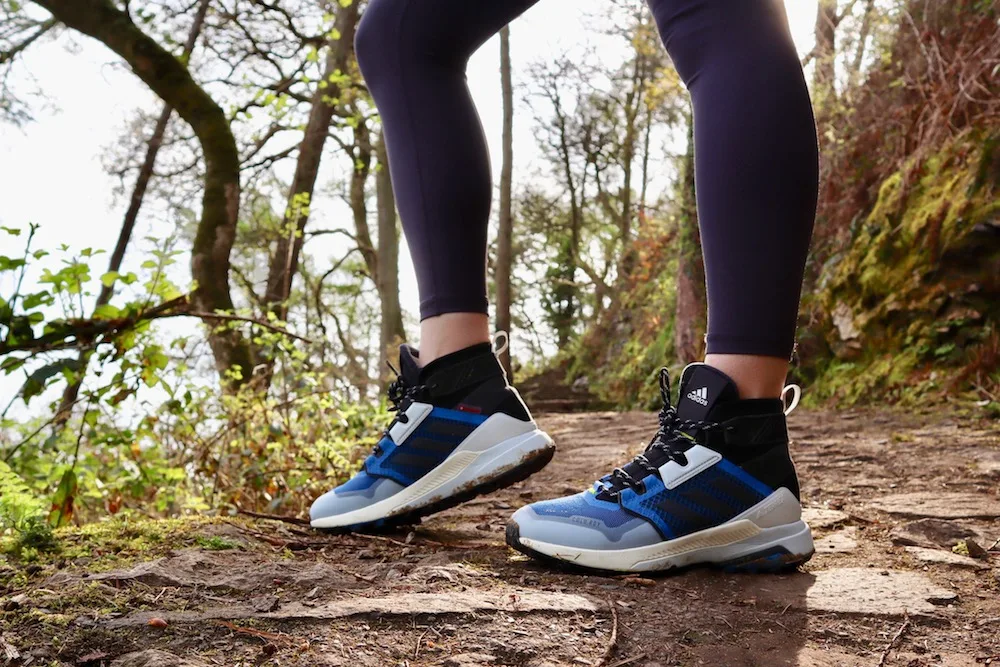 Packing list for a UK city holiday
Crossbody bag for your valuables
Smart clothes for evenings out
Other essential things to pack for your UK holiday
Plug adaptor
Phone charger
Credit or debit card that will work in the UK
No products found.
Your simple, bullet point packing list for a UK holiday
Jeans
Jumpers
T-shirts
Underwear and PJs
Light jacket
Dr Martens for winter
Veja trainers for spring
Birkenstocks for summer
Adidas walking trainers for hikes
On Cloudnova – just for everything because they're so comfortable
Umbrella
Waterproof coat with a hood
A warm coat (consider a heated jacket)
Gloves
Hat
Waterproof boots
Warm socks
Sunglasses
Sun cream
Shorts
Skirts or dresses
Sun hat
Shampoo
Conditioner
Body wash
Moisturiser
Face wash
Toothbrush and toothpaste
Insect repellent
Sunscreen in the summer
Wetsuits (especially for kids)
Beach towels
Beach umbrella
Beach chairs
Windbreak
Bat and ball
Buckets and spades
Wellies
Walking boots
Small backpack for walks
Boot buddy for muddy boots
Crossbody bag for your valuables
Smart clothes for evenings out
Plug adaptor
Phone charger
Credit or debit card that will work in the UK