For those wishing to inject a little vivacity into their holidays or weekend breaks, then we've got you covered with this list of the UK's best adventure getaways!
A luxury tents and huts camp site with beds, fires, hot showers, BBQs kitchens – and all in the middle of a wood just a 20 minute drive from the historic town of York! You can opt for the deluxe tents which include a four poster bed, veranda and eating area, or you can go one step further and stay in a fabulous woodcutters hut. At 6 metres by 3 metres, they're spacious while remaining cosy, and are decked out with small wood burning stoves for the perfect woodland retreat.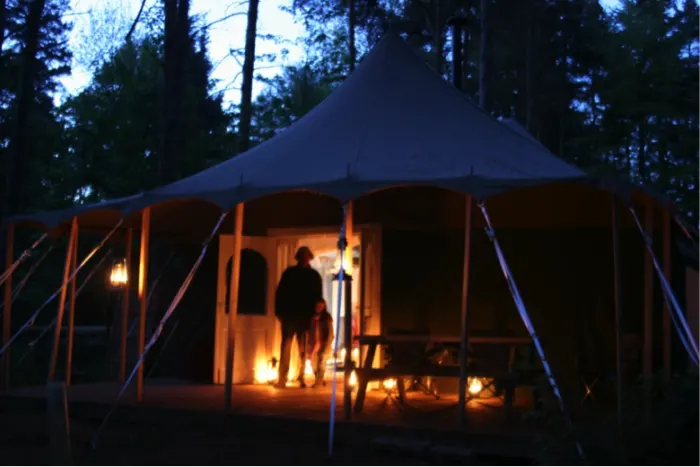 Image Source: Courtesy of jollydaysglamping.co.uk
Travel along some of Britain's best beaches, coast-to-coast, with O'Connors campervan hire. Hop in to your van and you're free to roam from place to place, enjoying the sun, sea and sand as you go. We recommend the Cornish coast line, particularly Mousehole where you can wind down nifty little roads and admire gorgeous sunsets.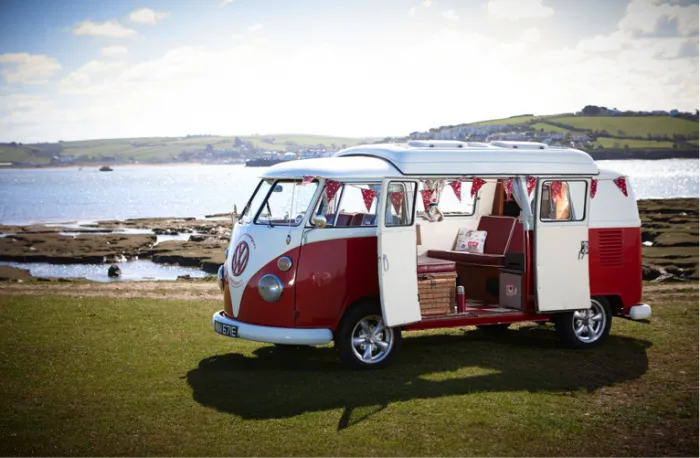 Image Source: Courtesy of O'Connors Camping
Shaldon Beach Hut Holidays
These adorable beach huts on the beach will surely pull on the old heart strings – they're just so darn cute. From the outside, they look like they'd barely fit a deck chair in there; actually there's a sofa, a kitchen, a mezzanine-level bedroom and a decking area for BBQ-ing and watching the sunset. Placed right on the beach front, you can go surfing, hire kayaks, swim, sunbathe or rock scramble to your hearts content. It's perfect for the coastal lovers amongst us, but availability is limited so go book your adventure here now!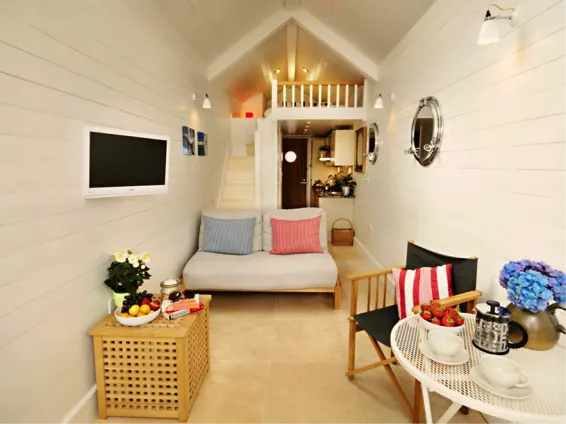 Image Source: Courtesy of Shaldon Beach Hut Holidays, Devon
Truly explore your wild side at the Treehouse Hotel at Port Lympne Reserve in beautiful Kent. Stay in this exquisite accommodation and receive entry into Port Lympne Reserve and its sister park, Howletts. The Treehouse is set in a canopy of trees high above the 600 acre reserve and takes 'luxury' to a whole new level (pun intended). It doesn't get much better than this perfectly designed, slice of heaven set inches above all the adventure and wildlife one could ever wish for without travelling to Africa.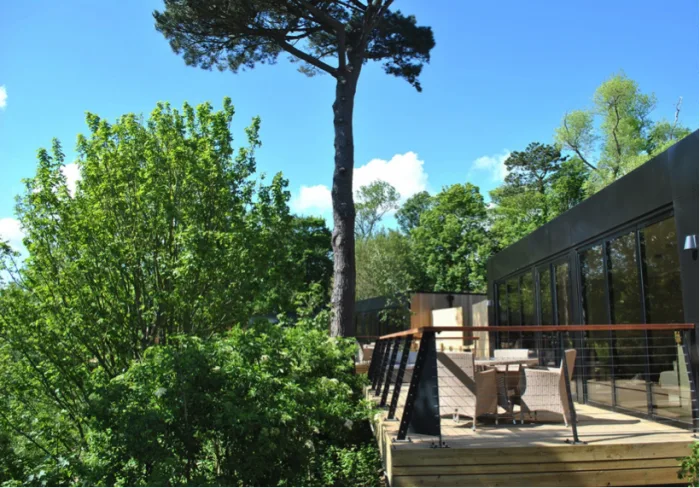 Image Source: Courtesy of Port Lympne, Treehouse Hotel, Aspinall Foundation
Will you be opting for the freedom and flexibility of a campervan trip, or are you dreaming of yourself nestled in a luxurious treehouse?