Are you looking for a relaxing spa weekend in the Lake District?
In today's blog I'm sharing the details from my recent spa break to the Lakes. It was perfect and included a gorgeous spa hotel on Lake Windermere, amazing food, country pubs, pretty villages and an easy but adventurous hike nearby.
I'm not going to share an overwhelming list of things to do in the Lake District. This is what I did during my spa weekend and I LOVED it!
My stay at Beech Hill Hotel and Spa was gifted. I went with my friend Charlie so this was a fun, girls weekend but this itinerary would be perfect for couples and families too.
Where to stay for a spa weekend in the Lake District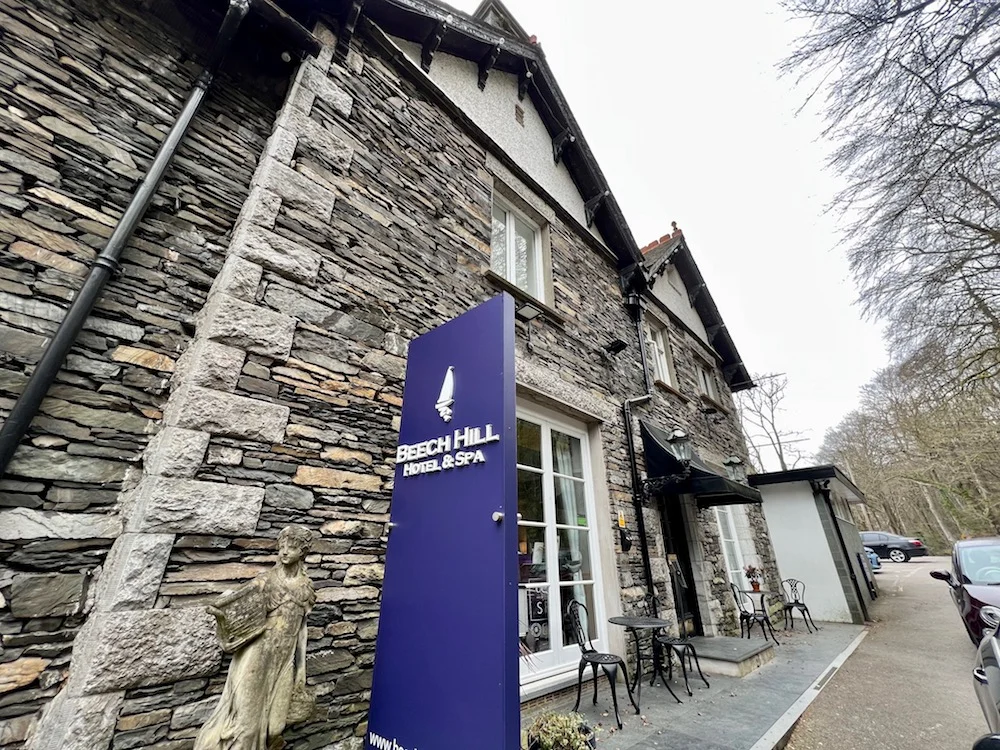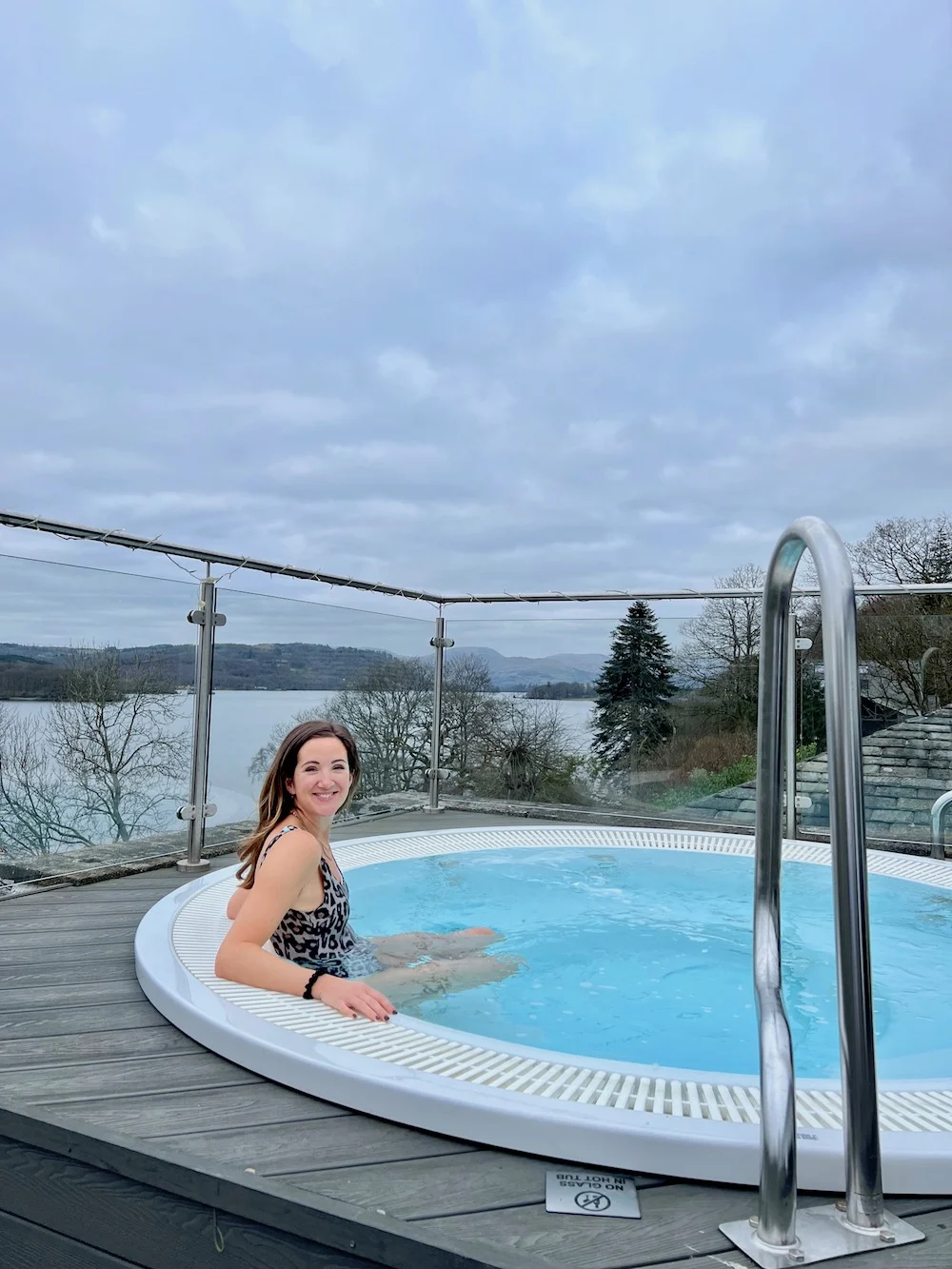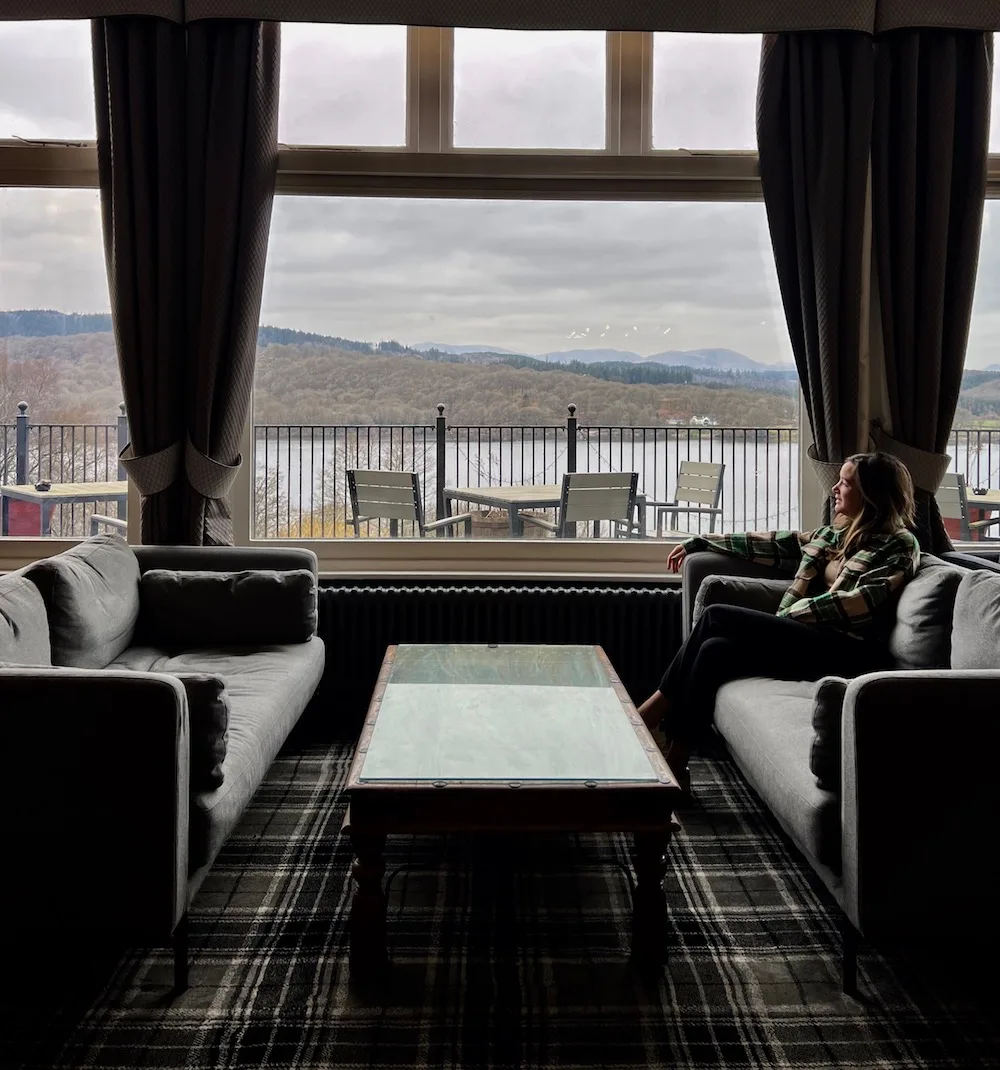 I stayed at Beech Hill Hotel and Spa.
I'd recommend this hotel if you want:
Stunning views from every window
Incredible food
Great location
A gorgeous spa with outdoor hot tubs overlooking Lake Windermere
Affordable hotel in comparison to nearby spa hotels
Beech Hill Hotel and Spa was cosy and welcoming with beautiful outdoor spaces and gardens that lead all the way down to Lake Windermere.
The food was a huge selling point and every meal we had was incredible.
The only downside was that some parts of the exterior looked a bit shabby. Despite this, I still think Beech Hill Hotel and Spa is one of the best spa hotels with such a perfect location for this price point.
How to spend a spa weekend in the Lake district
Here's a quick overview of how I spend my spa weekend in the Lake District. I've bullet-pointed the itinerary here but there are more photos and details below.
Day 1
Check in
Relax
Have dinner at Beech Hill Hotel
Day 2
Breakfast at the hotel
Drive to Rydal Mount and Gardens (20 minute drive. Parking is £10 with £5 redeemable in the gift shop but if you're early and it's not busy you can park on the road outside for free. There's also Pelter Bridge Car Park nearby)
Visit Rydal Falls (a short, easy walk)
Do this gorgeous waterfall walk (wild swimming optional)
Have lunch at Badger Bar (4 minute walk)
Cross the road from Badger Bar and have a walk around Dockey Tarn Lake
Visit Rydal Cave
Head back to Beech Hill Hotel to relax and use the spa
If you fancy a glass of fizz in the jacuzzi, the bar will give you nice plastic glasses and an ice bucket!
Have dinner at Beech Hill Hotel
Day 3
Have breakfast at the hotel
Final use of the spa
Check out of the hotel
Visit Ambleside
Take a boat trip around Ambleside with Lake Windermere Cruises
Have lunch in Ambleside
Time to do anything on your Lake District bucket list
So now it's on to the photos…
Arriving at Beech Hill Hotel and Spa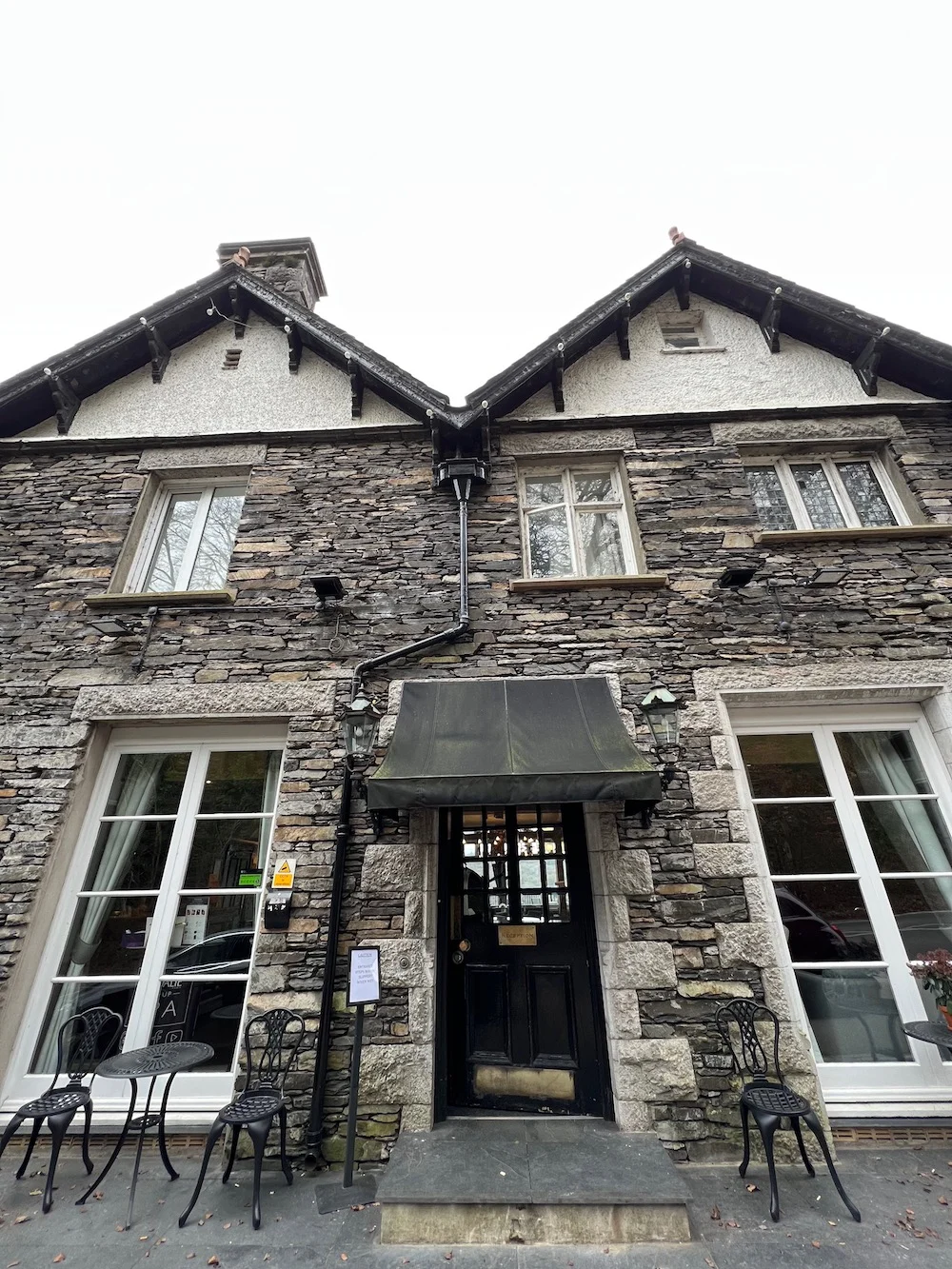 The hotel is just like all the traditional buildings in the Lake District with chunky stones, cosy fireplaces and countryside decor. The hotel is on a busy road but once you're inside you don't notice the road at all because everything in centered around the other side of the hotel which overlooks Lake Windermere.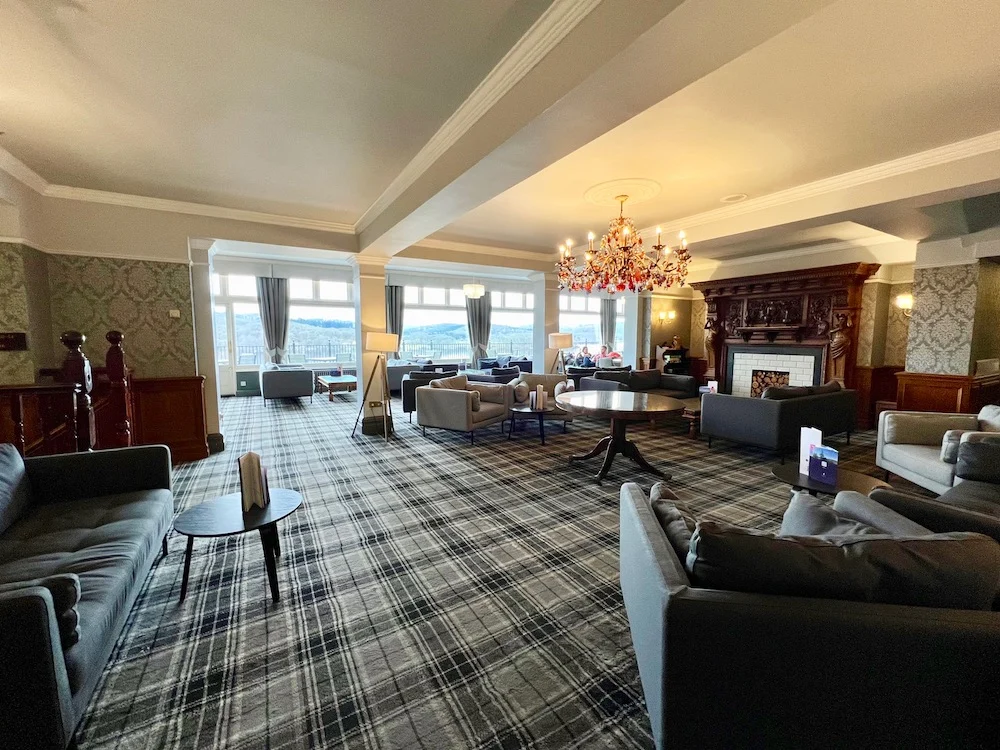 There's a large but cosy lounge area with board games and a bar just around the corner.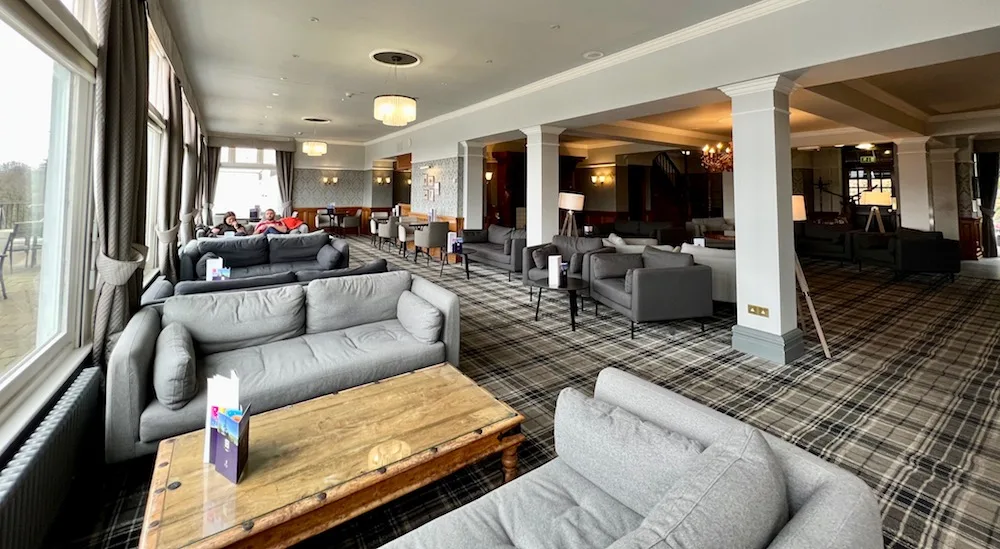 There are huge windows along the entire side of the building so you can look out and enjoy the view.
And when the weather is a little warmer it would be lovely to sit out here. There are benches down on the lawn towards the lake too.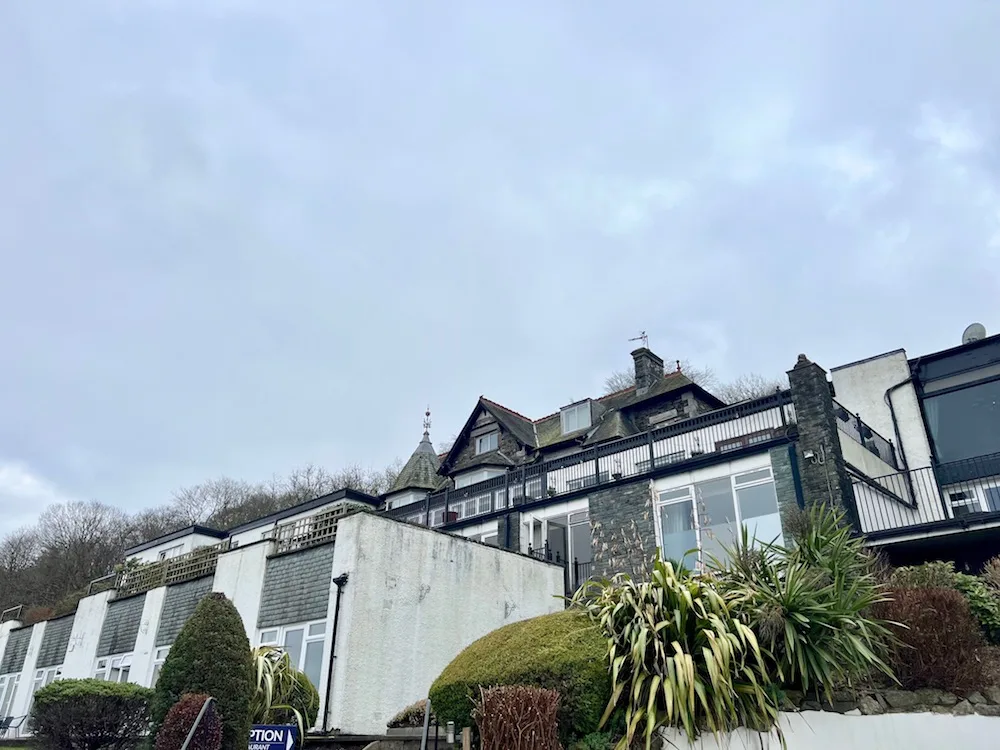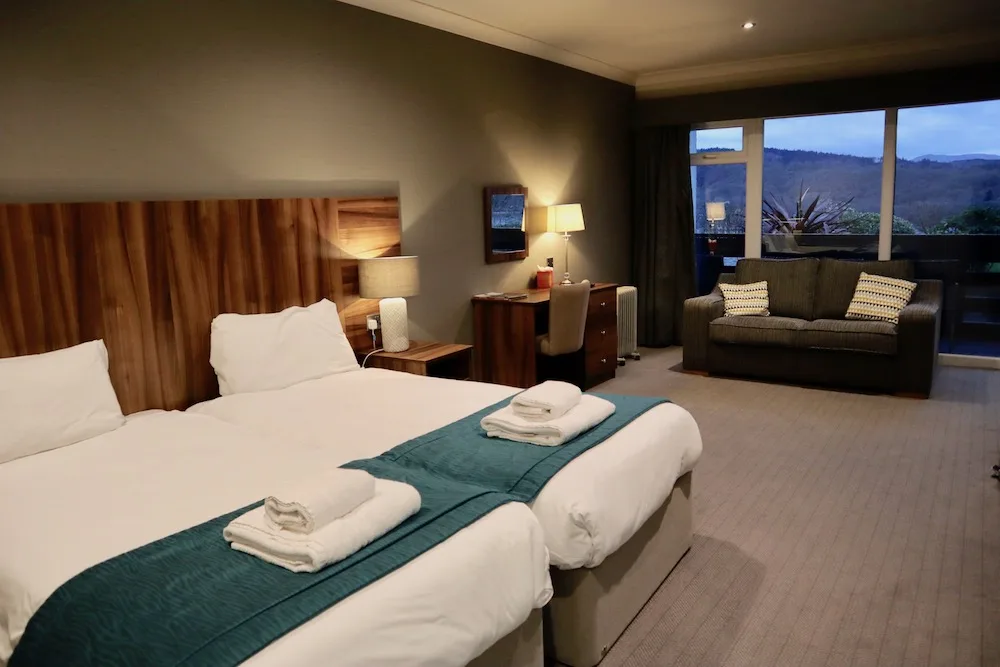 Our room was really spacious.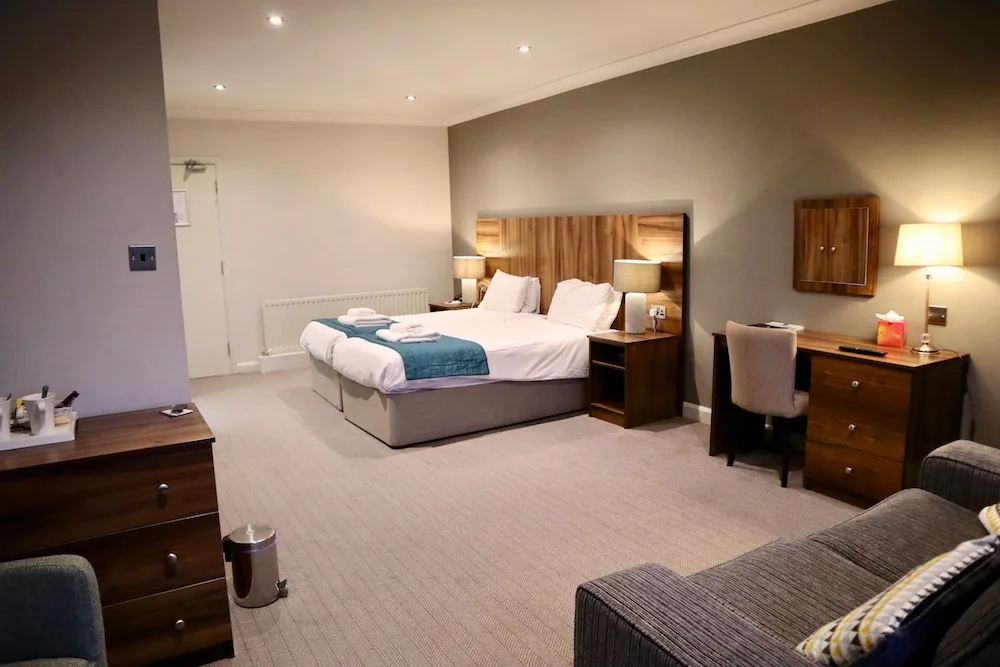 You could comfortably fit a family of four in here or an extra adult if you're visiting with friends.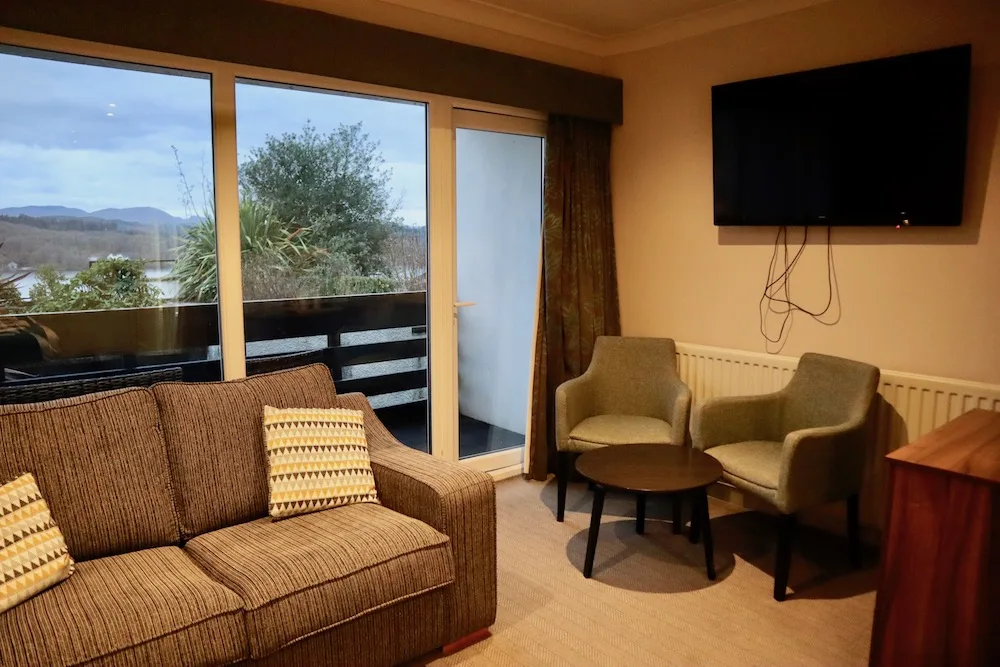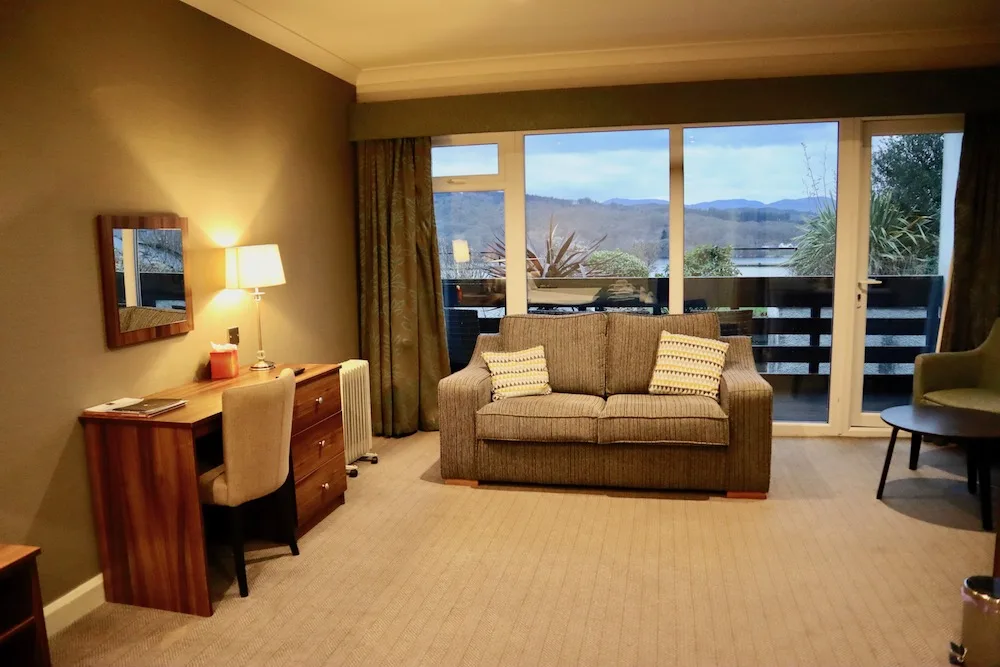 Great views from the bedroom windows.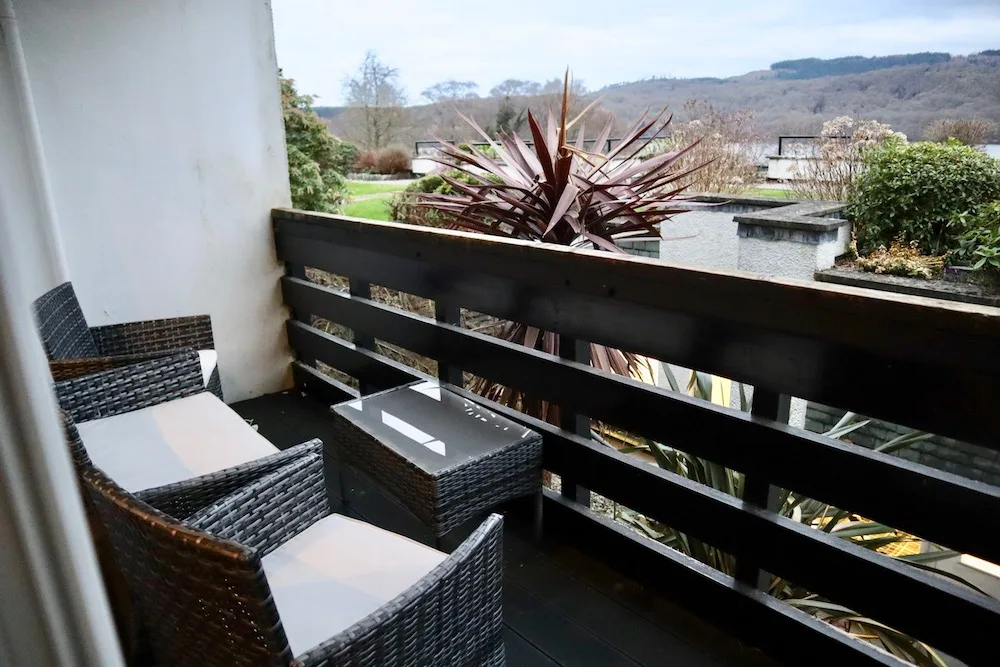 And a nice sized balcony that would be lovely for the warmer summer months!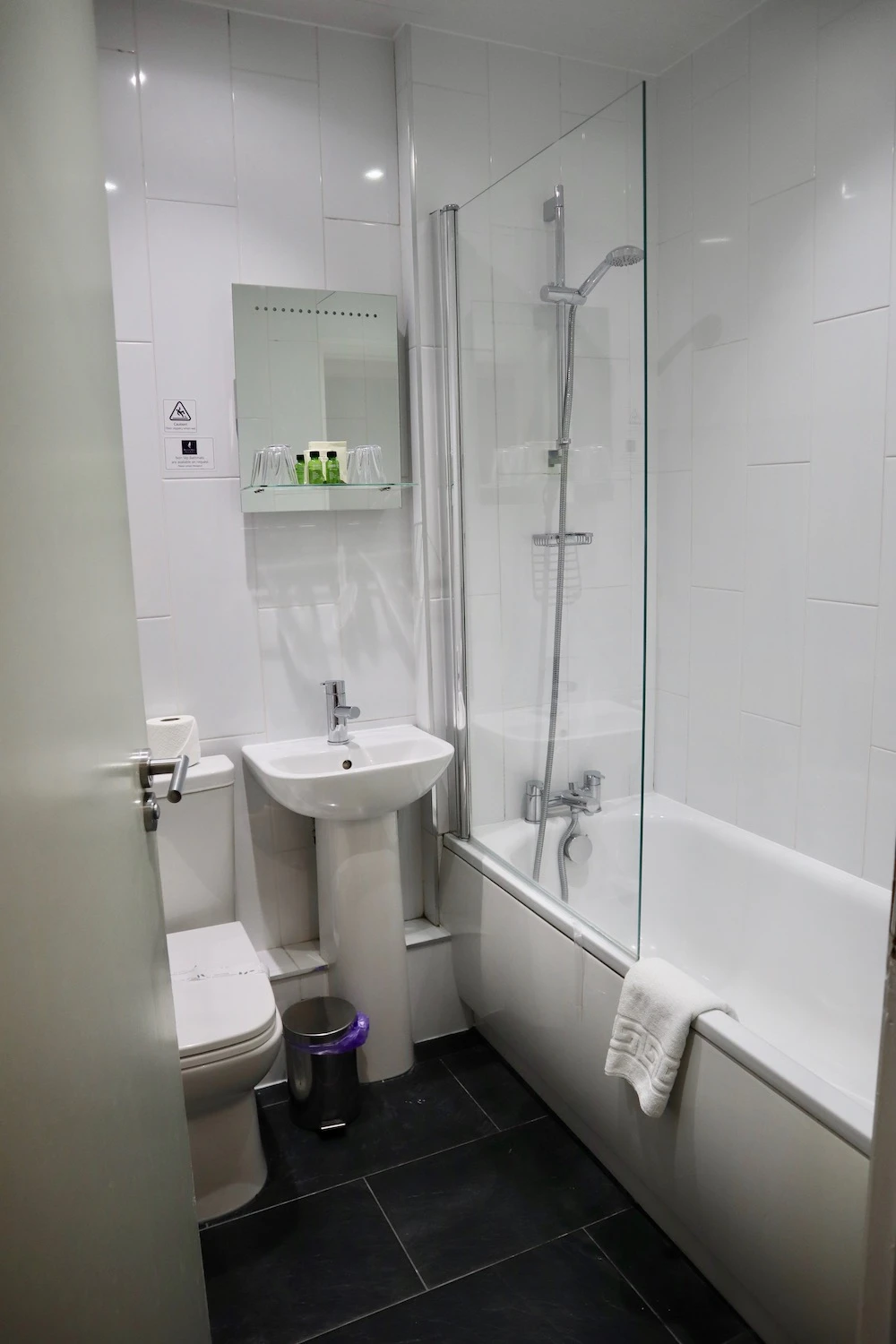 The bathroom was clean and basic with a very powerful shower. It was small which was fine but there wasn't any storage so there wasn't anywhere to put your toiletries.
Dinner at Beech Hill Hotel and Spa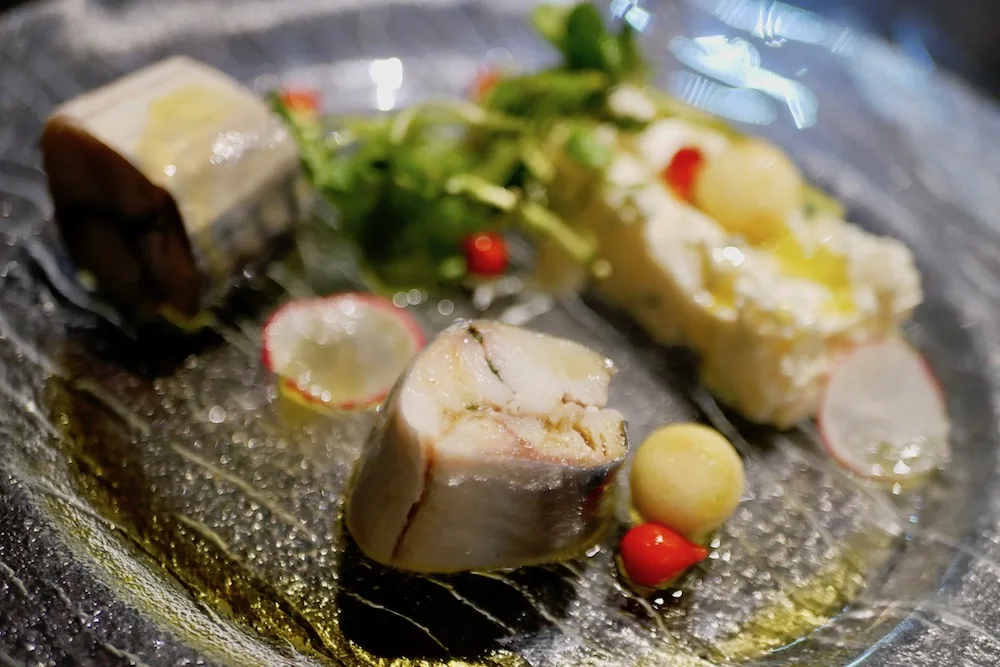 On the first evening, Charlie and I both started with the mackerel and dill ballotine with cured apple, potato and caper salad with herb oil.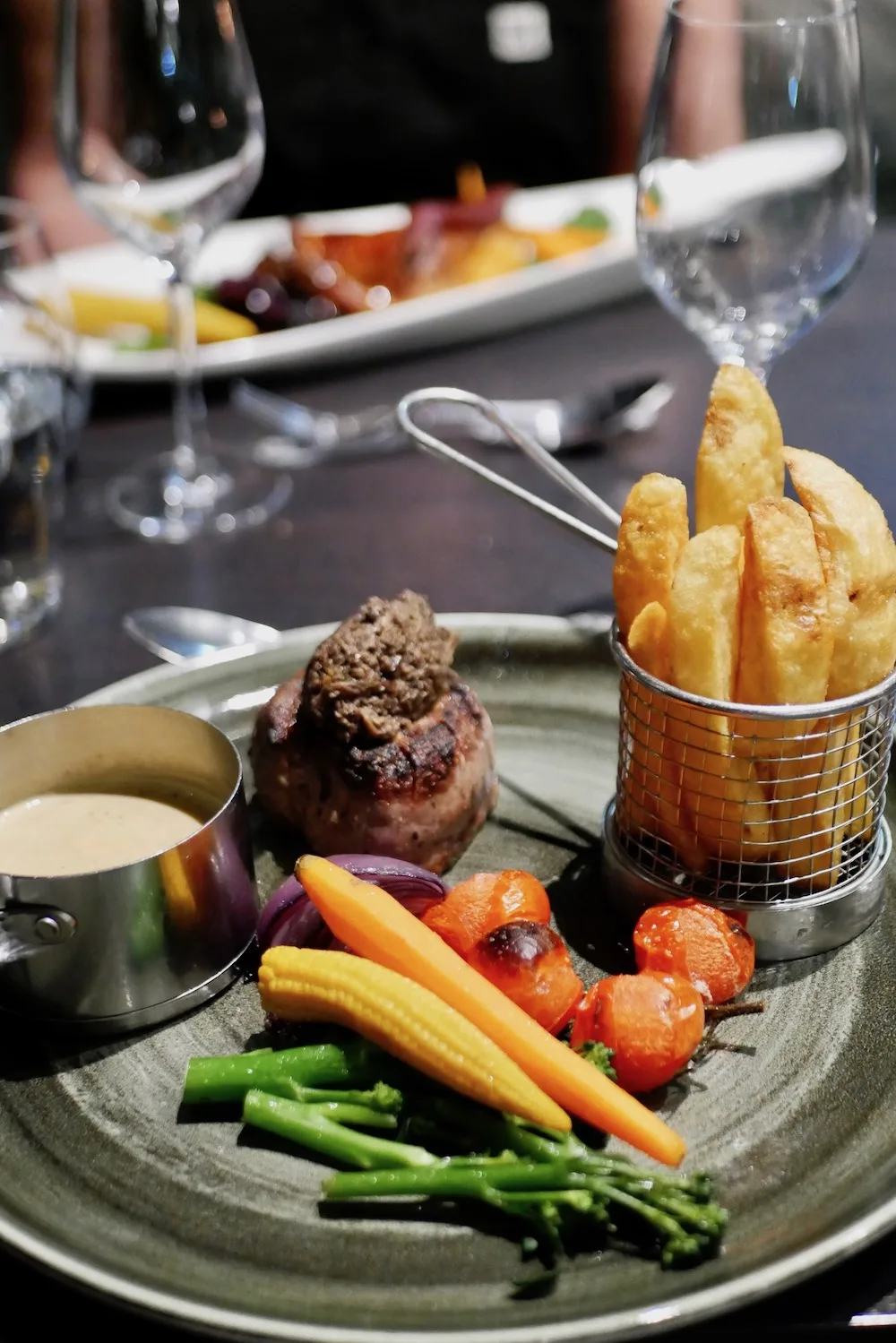 I then had the 6oz fell-bred fillet steak with chunky chips, grill garnish and peppercorn sauce.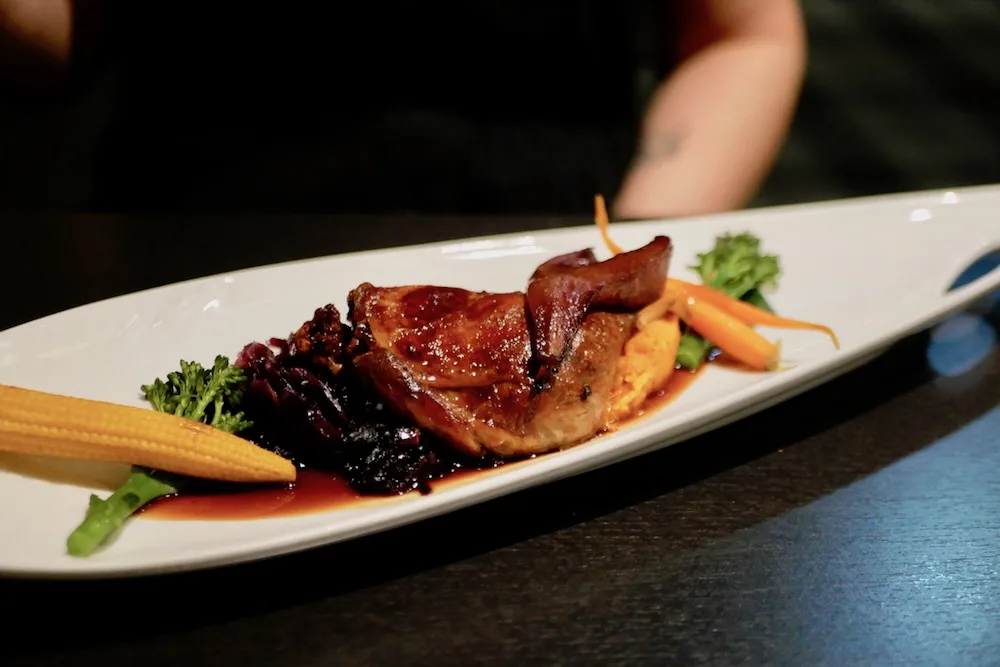 Charlie has the confit duck leg with sweet potato mash, red cabbage and poached pear.
The food was incredible!
Two courses cost £34.95 and there was an £8 supplement for the steak.
Breakfast and Beech Hill Hotel and Spa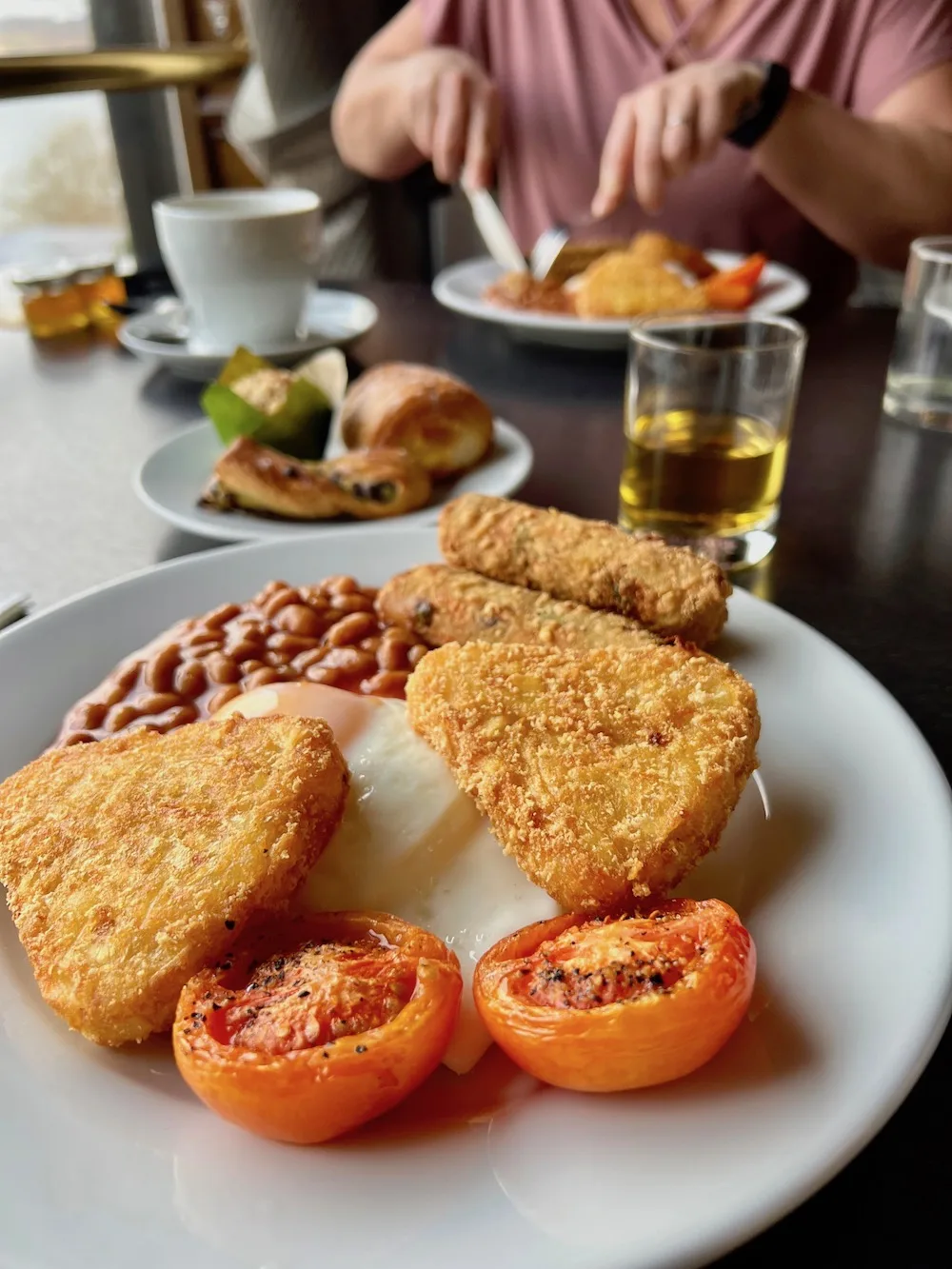 We both started the day with the veggie breakfast which was delicious. There's also a continental buffet breakfast so I also had some fruit and took some pastries away.
Our Lake District Waterfall Walk
We followed an online guide for this waterfall walk which I've linked above.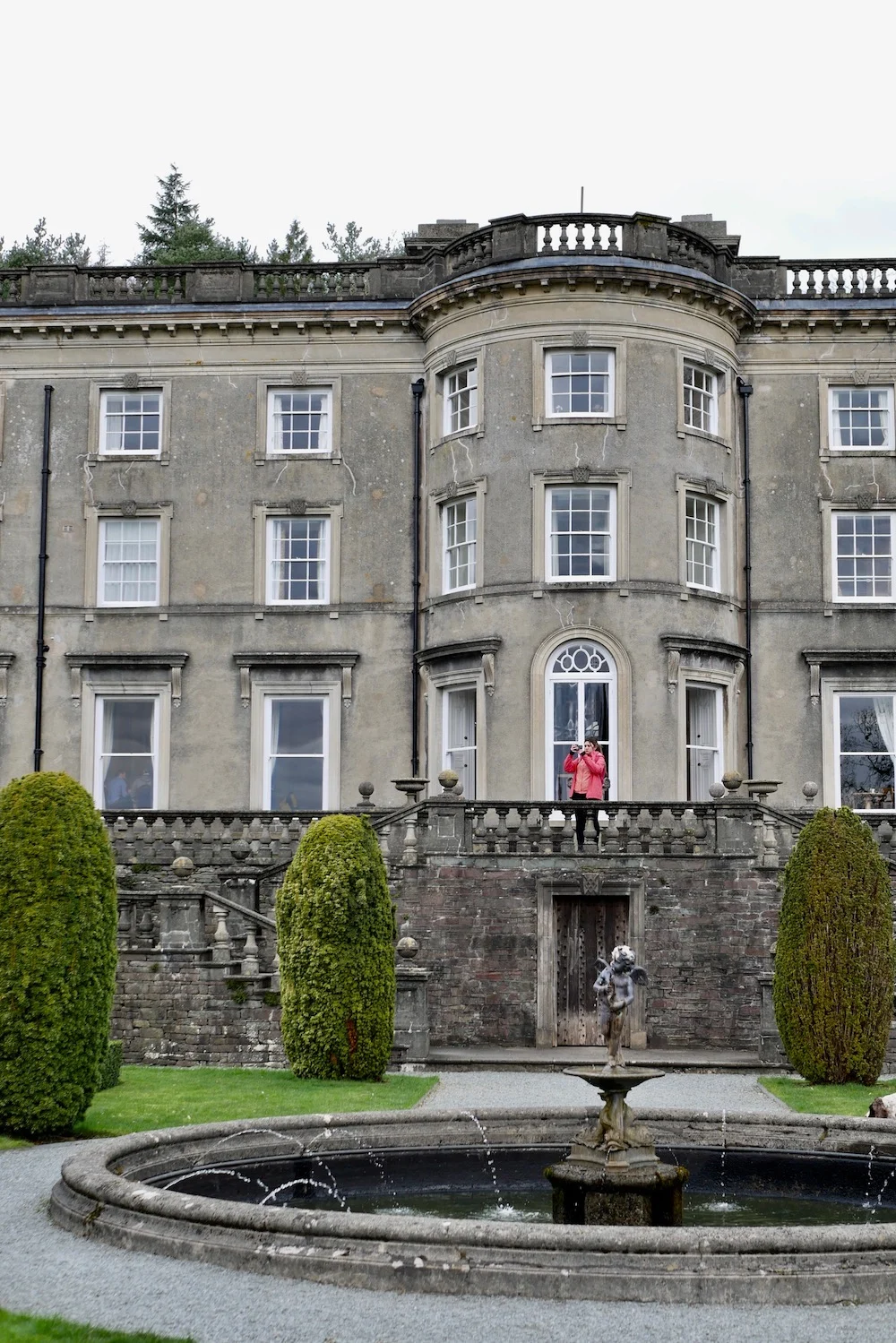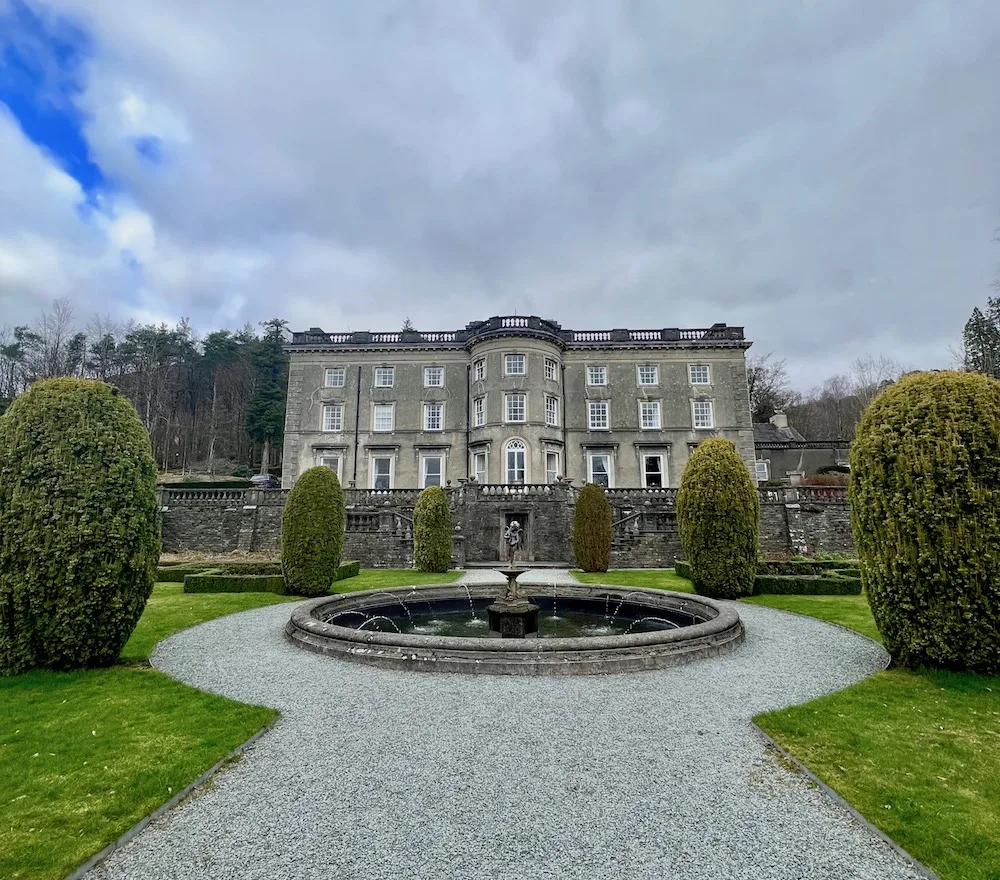 We started at Rydal Mount and Gardens.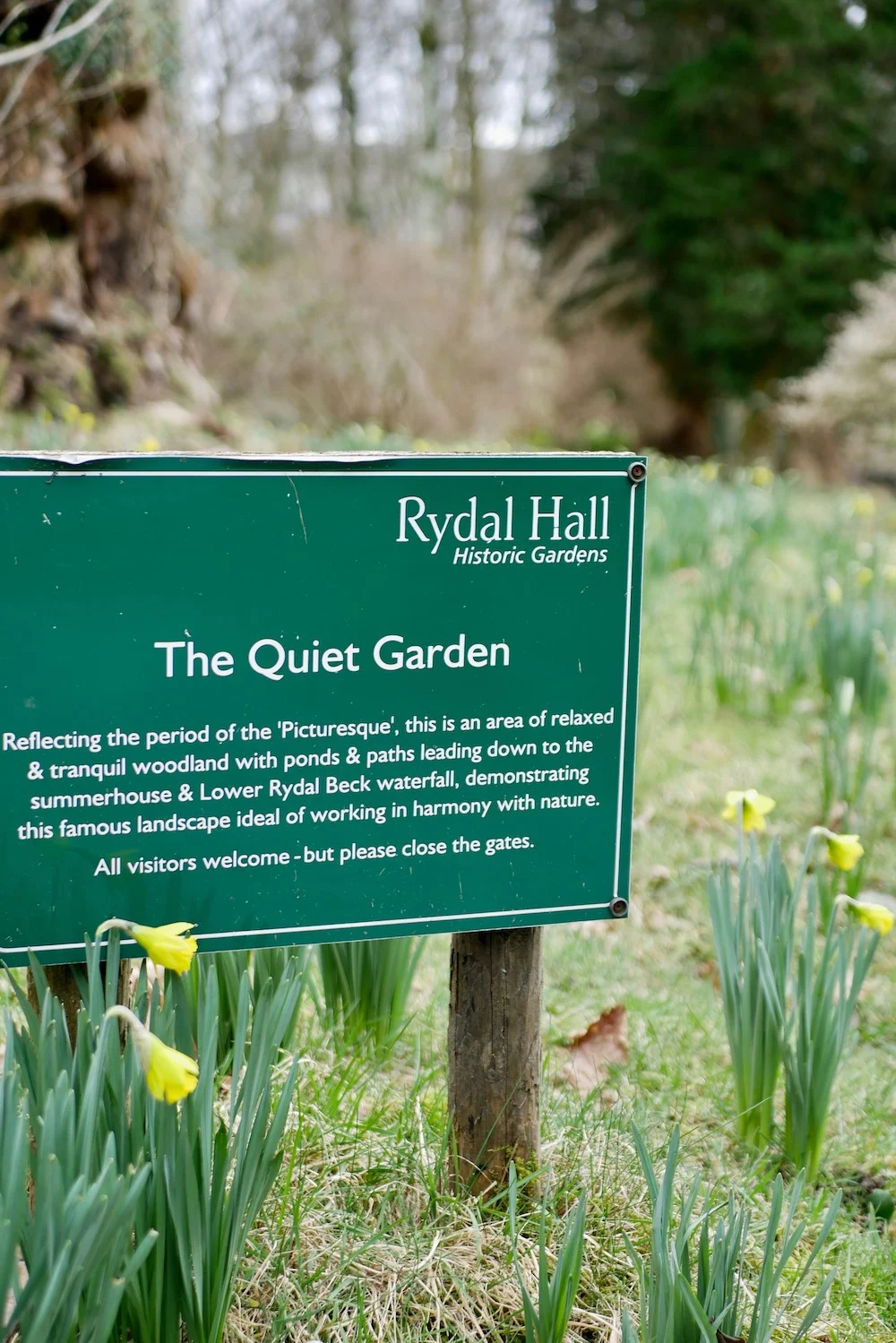 And walked through the pretty Quiet Gardens.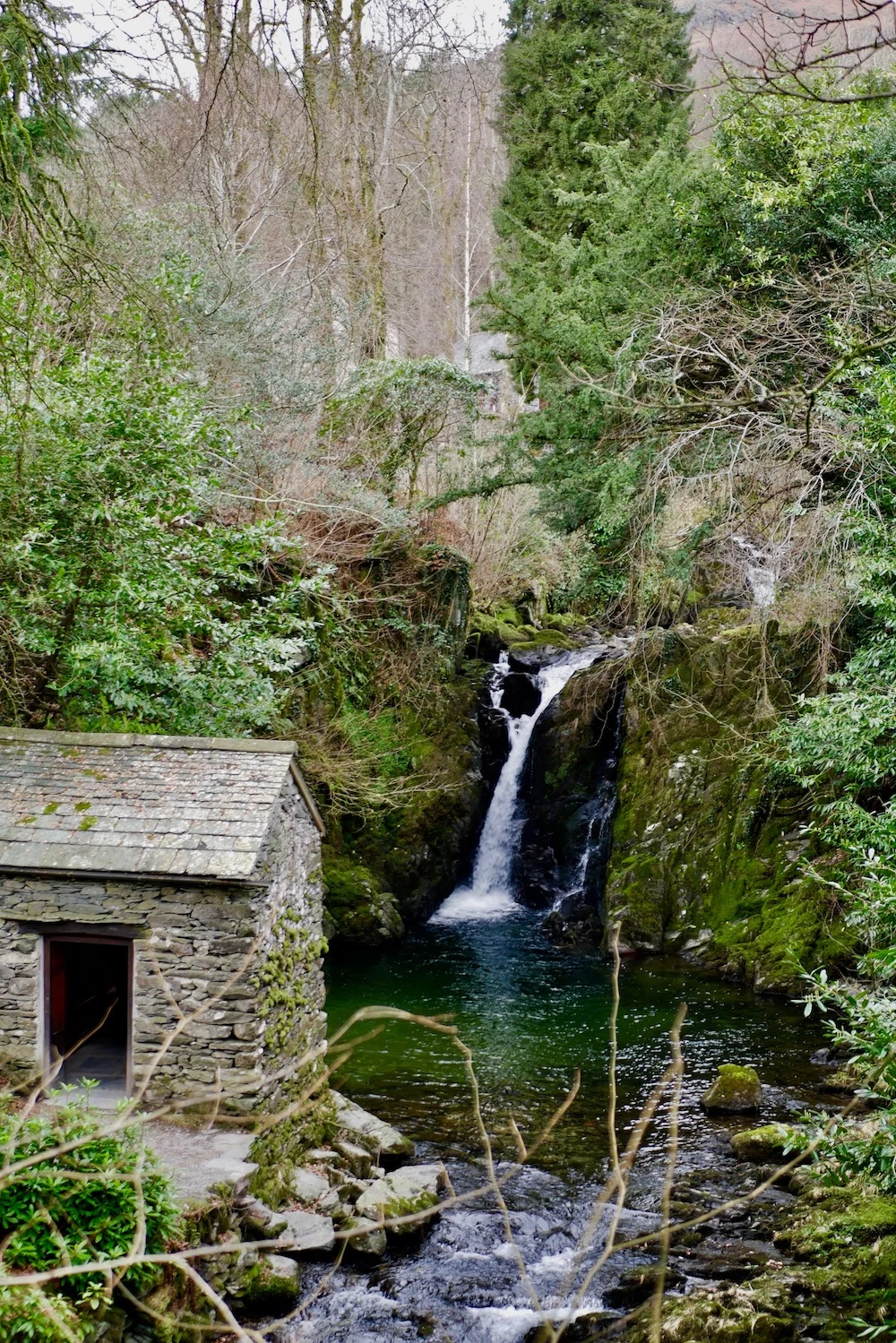 To Rydal Falls.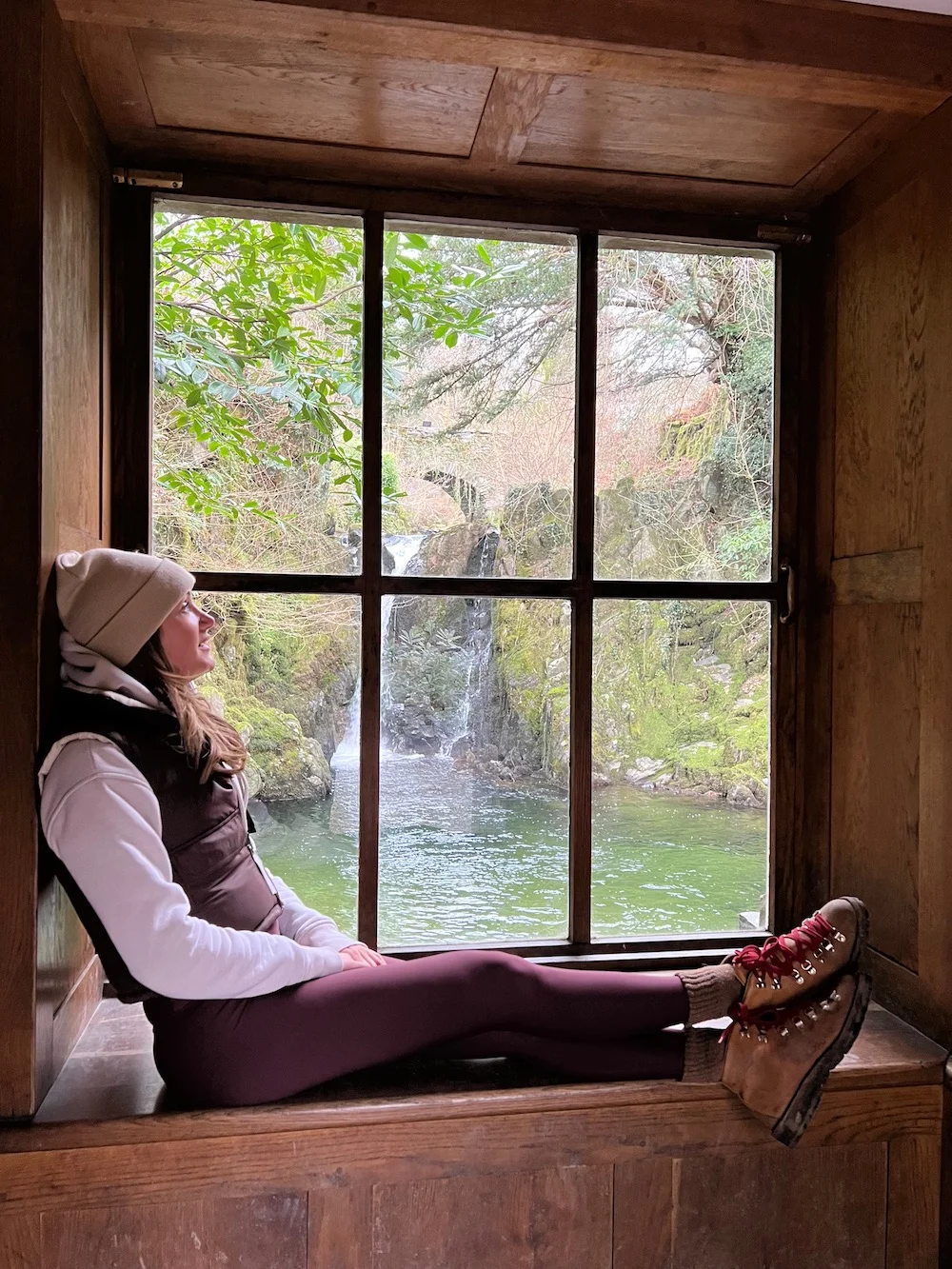 Inside the little stone building you'll find the most picture perfect window seat!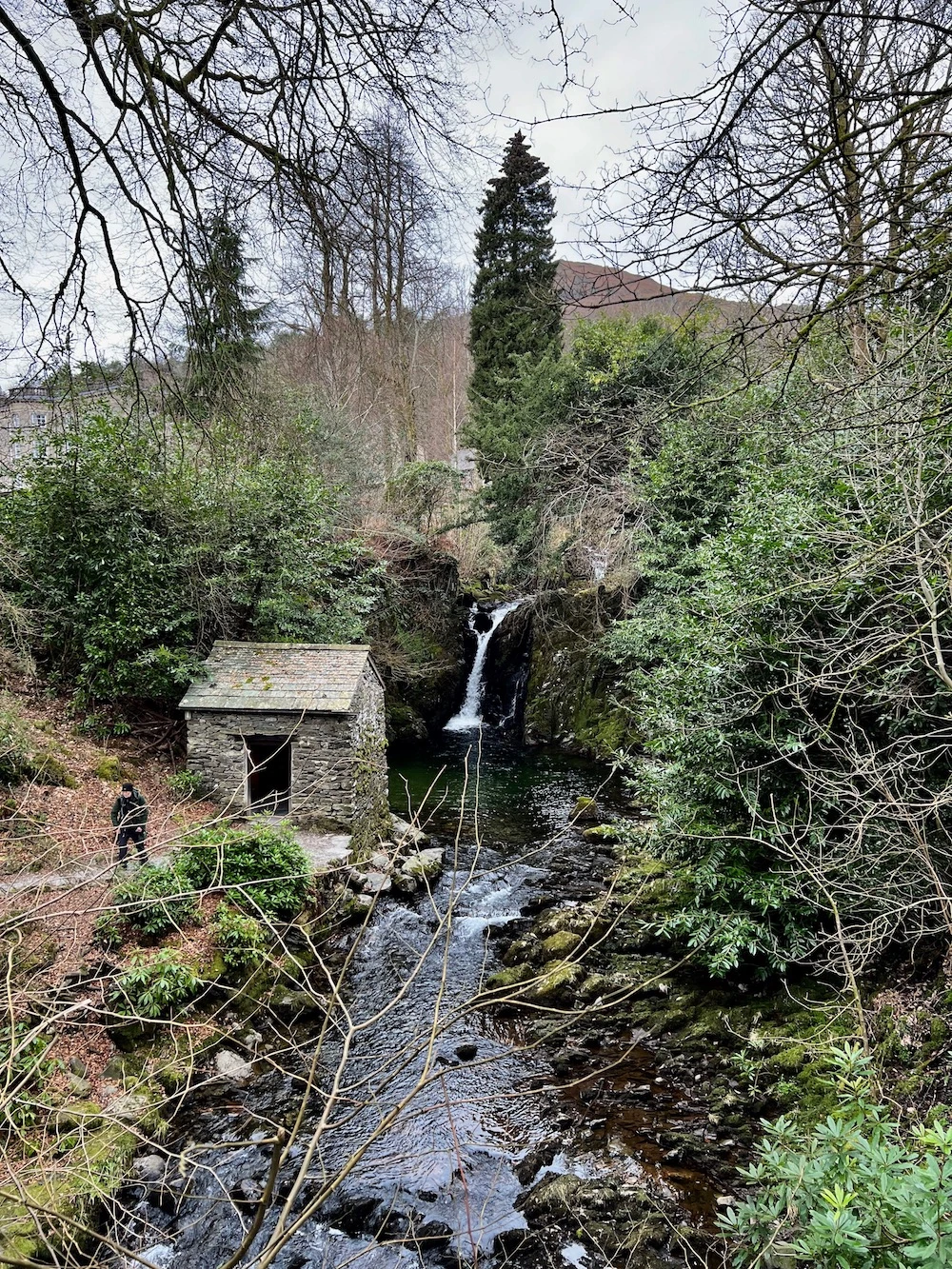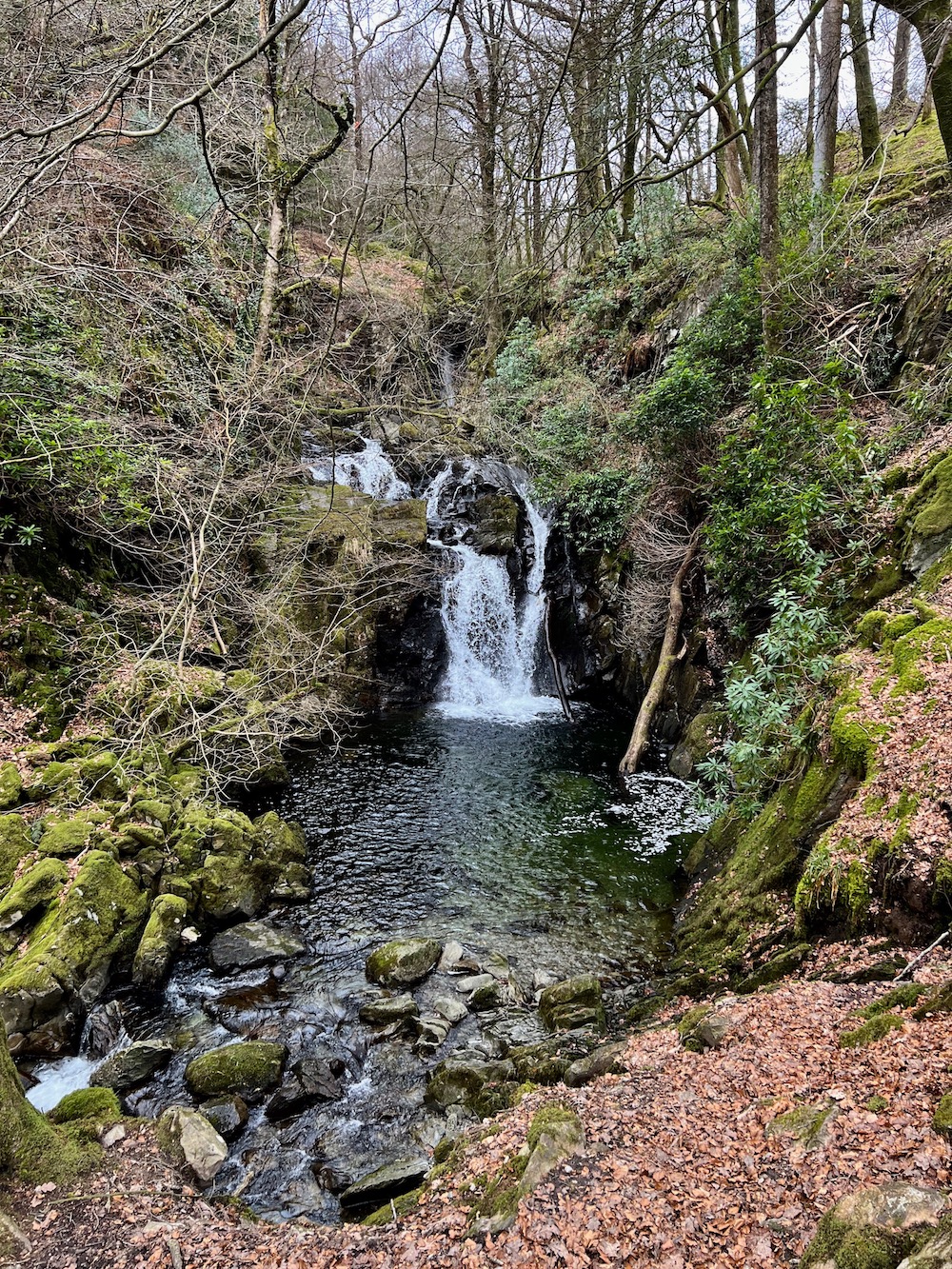 And then on to see more waterfalls.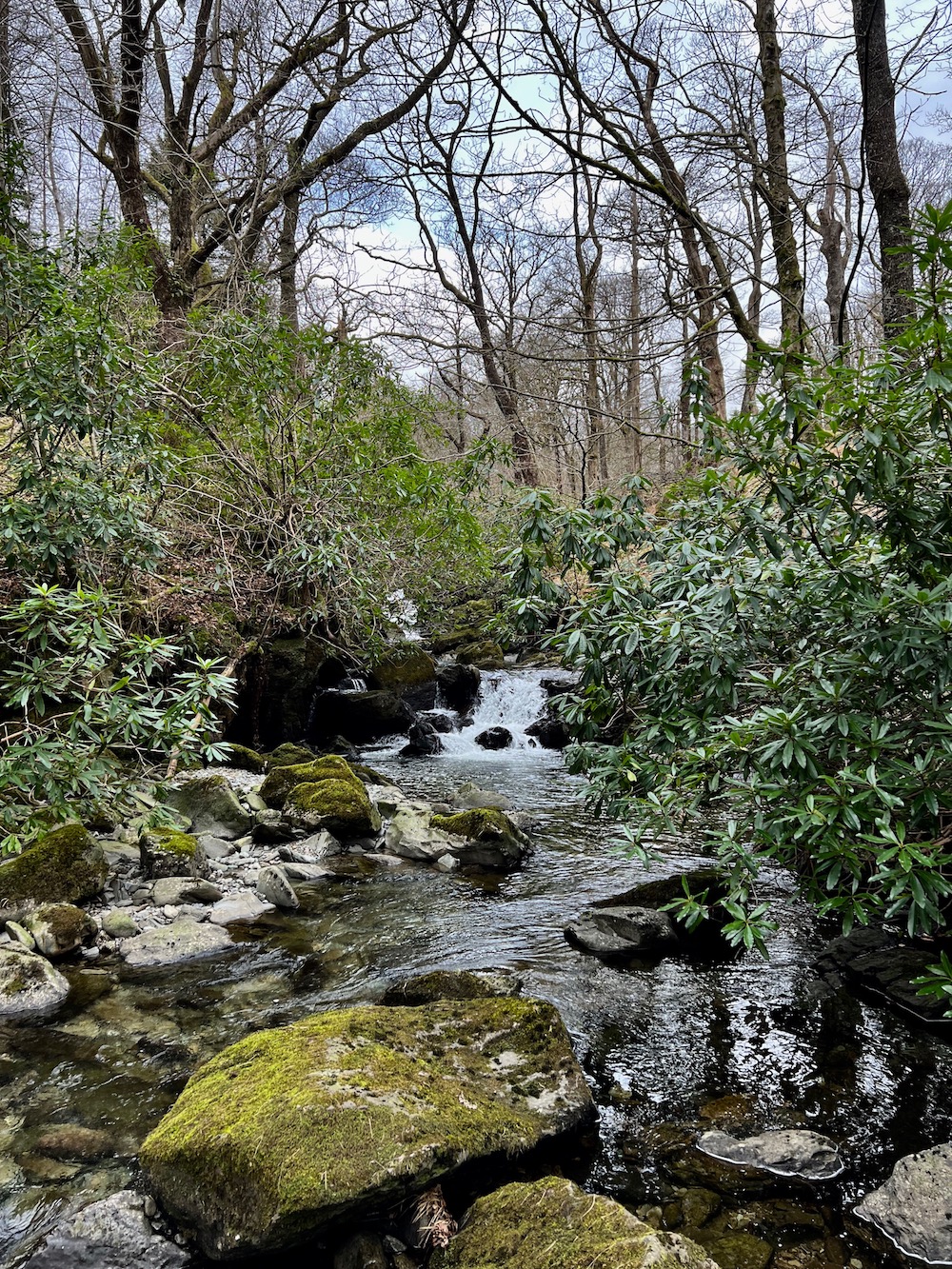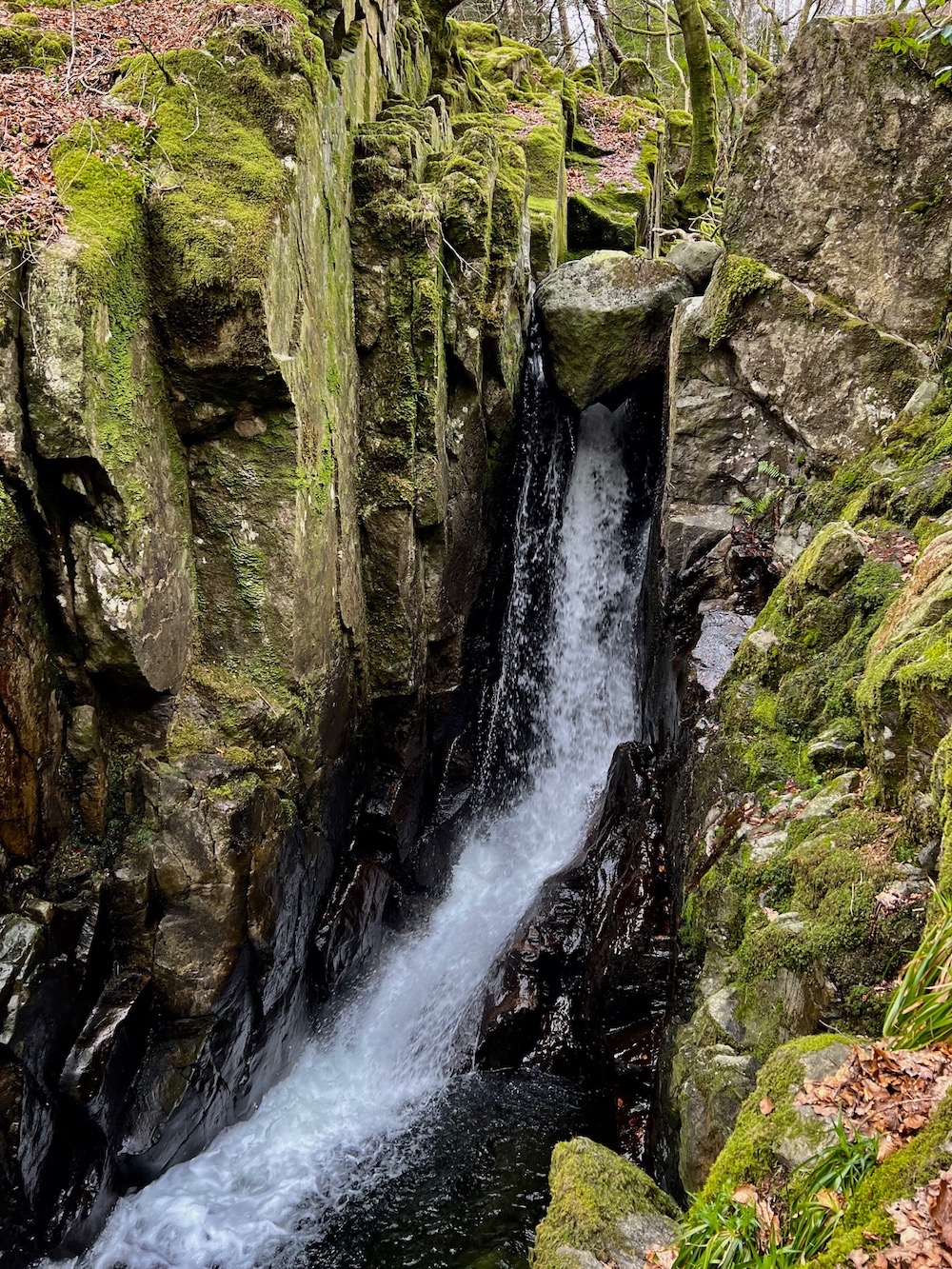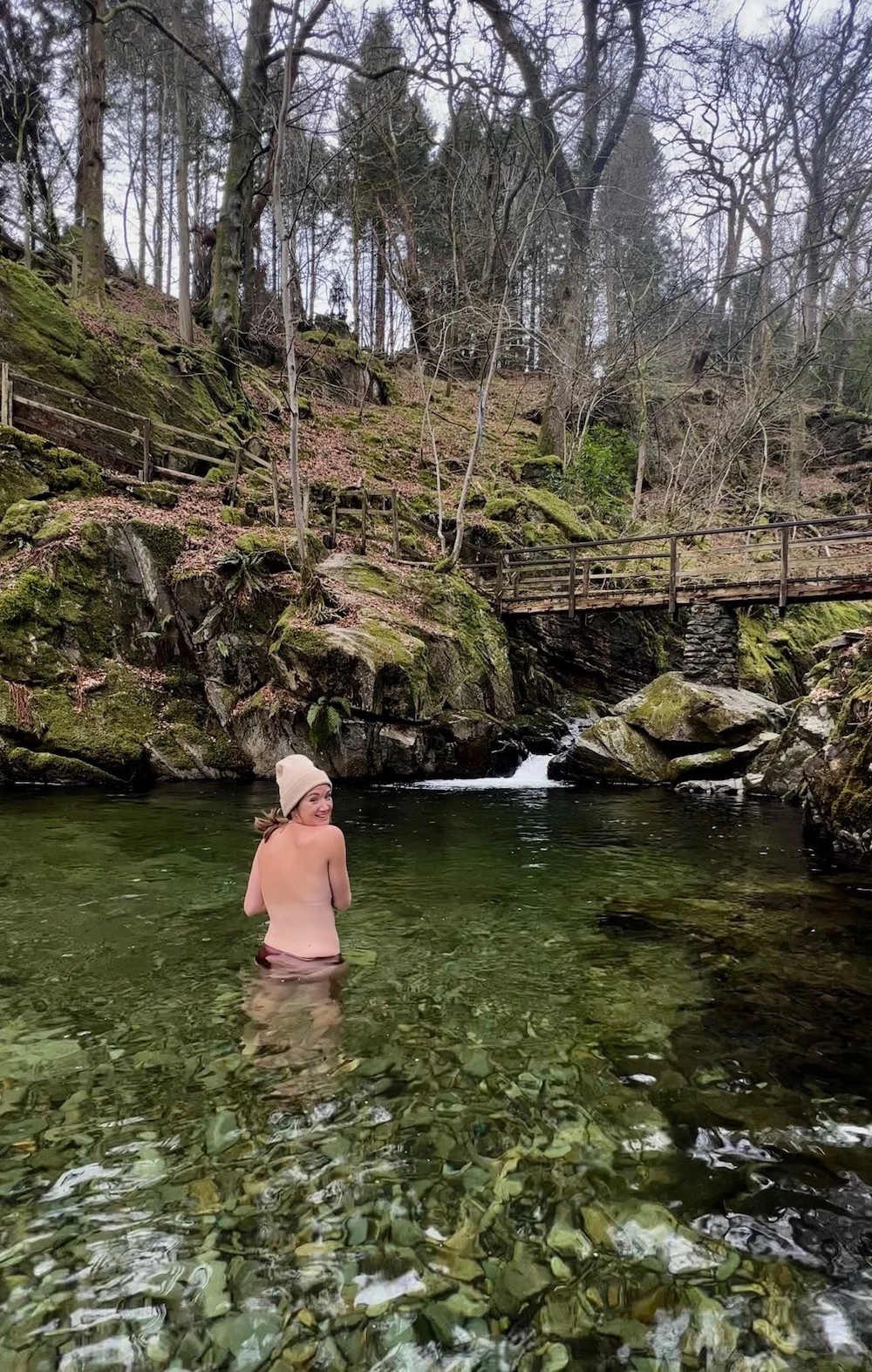 Before plucking up the courage to go in for a dip!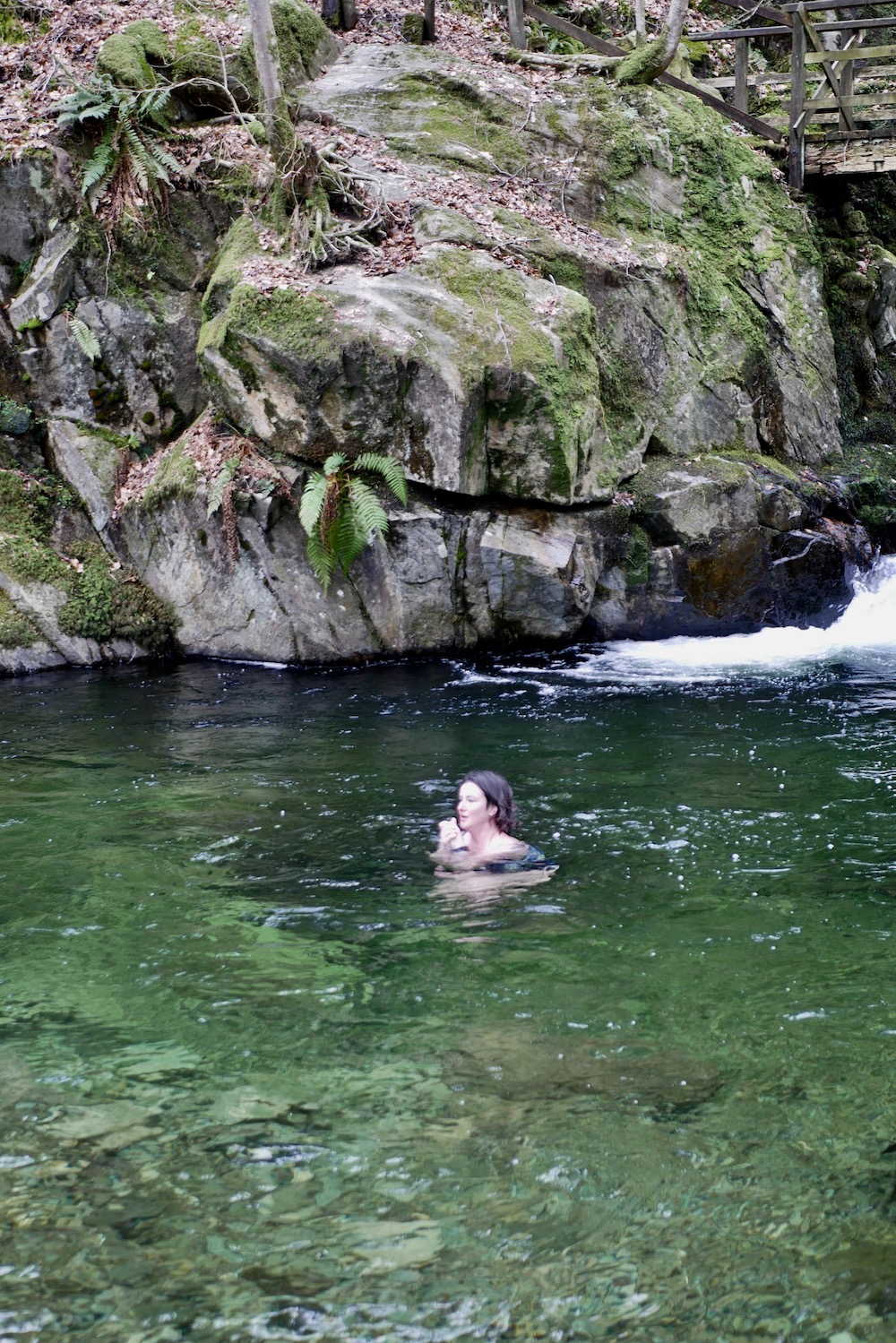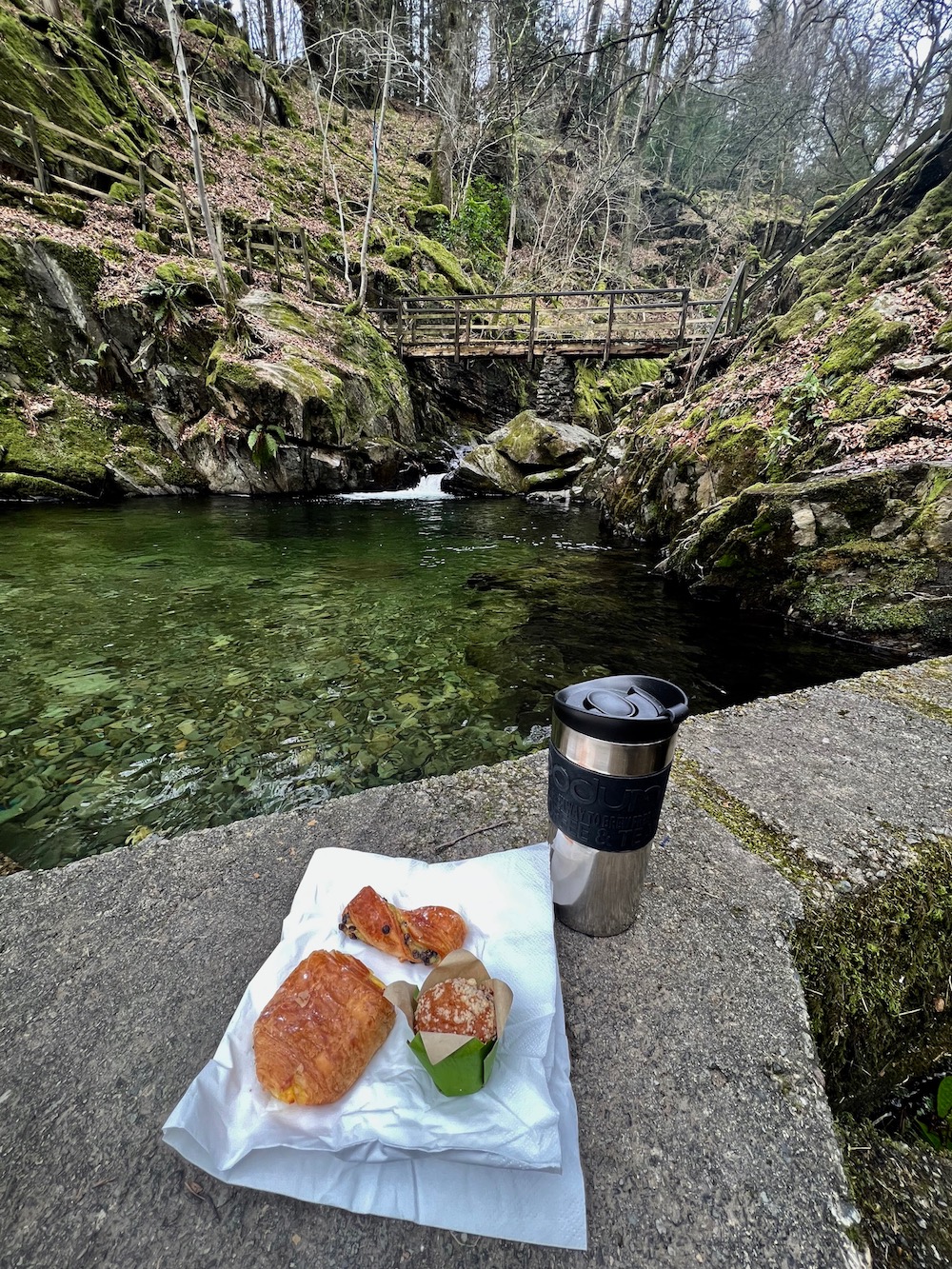 Post-dip snacks. I'm very pleased I took a coffee flask to breakfast with me to fill it up for the walk.
Lunch at Badger Bar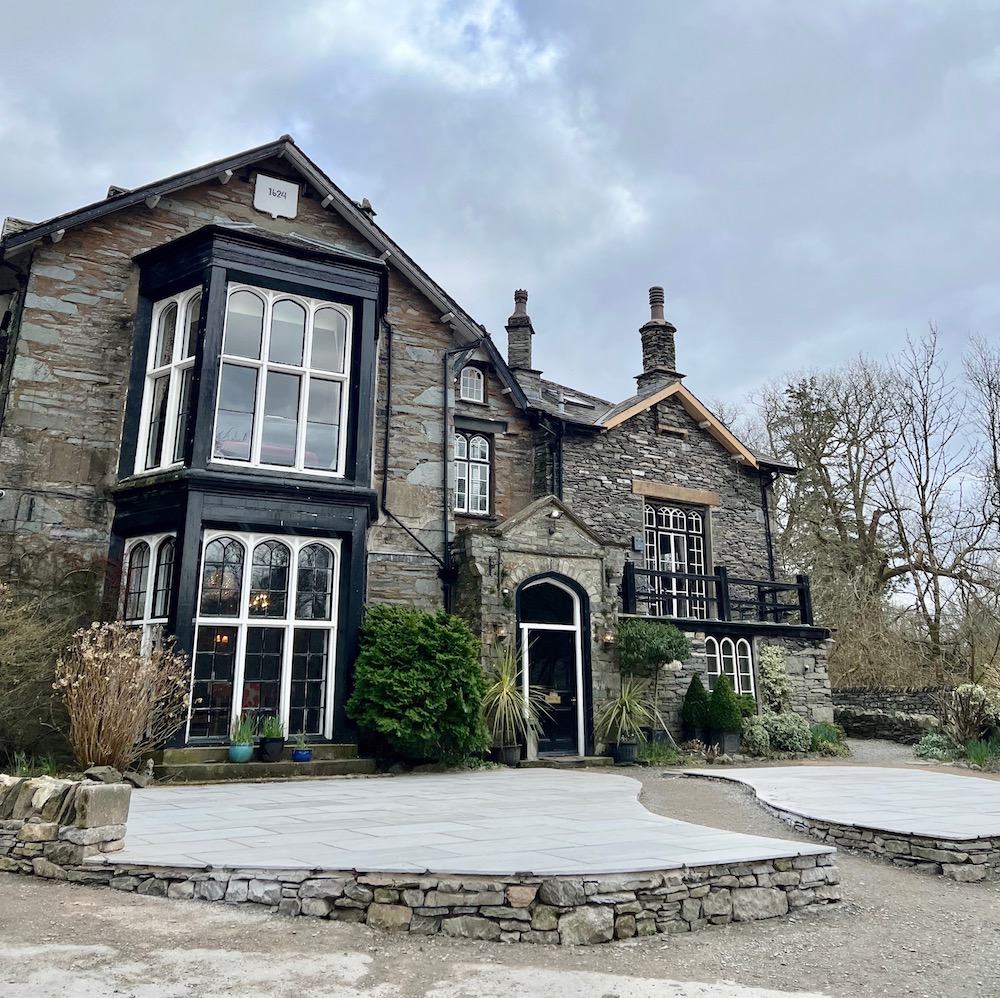 Badger Bar is just a short walk from Rydal Mount and Gardens.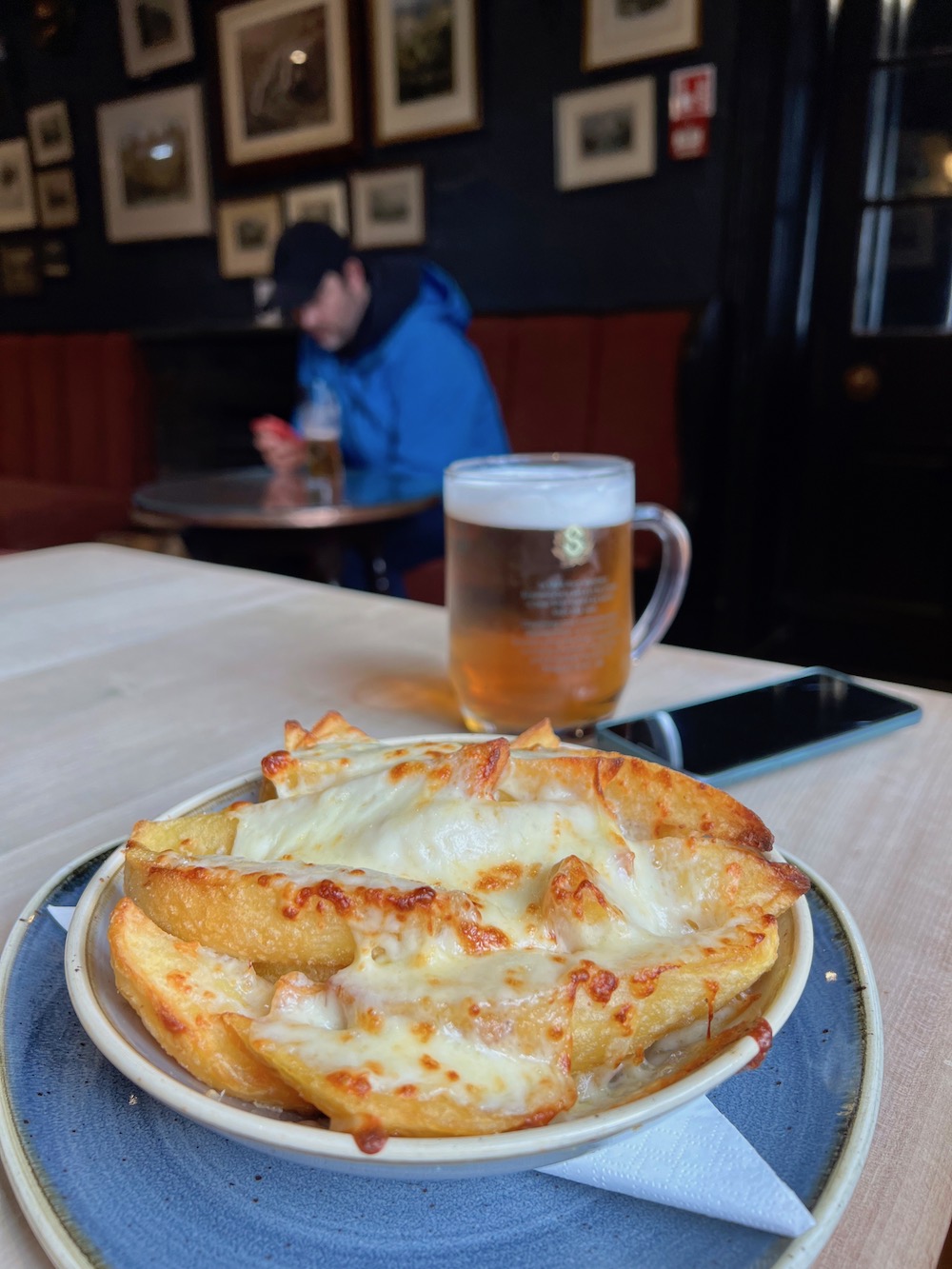 It's a very cosy pub with lovely staff and a resident dog who is always happy for a chat.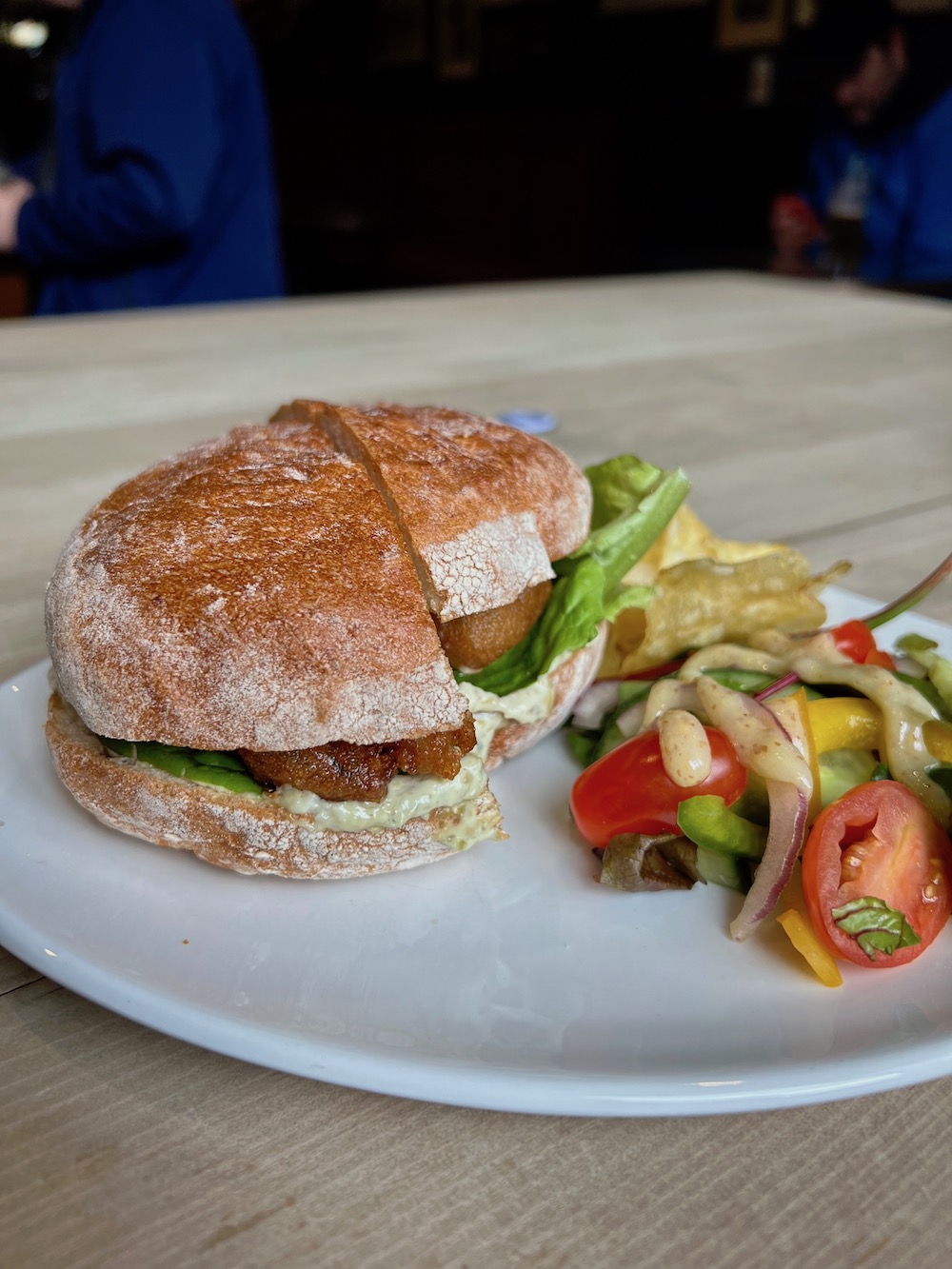 Fish finger butty and cheesy chips with a pint.
Dockey Tarn Lake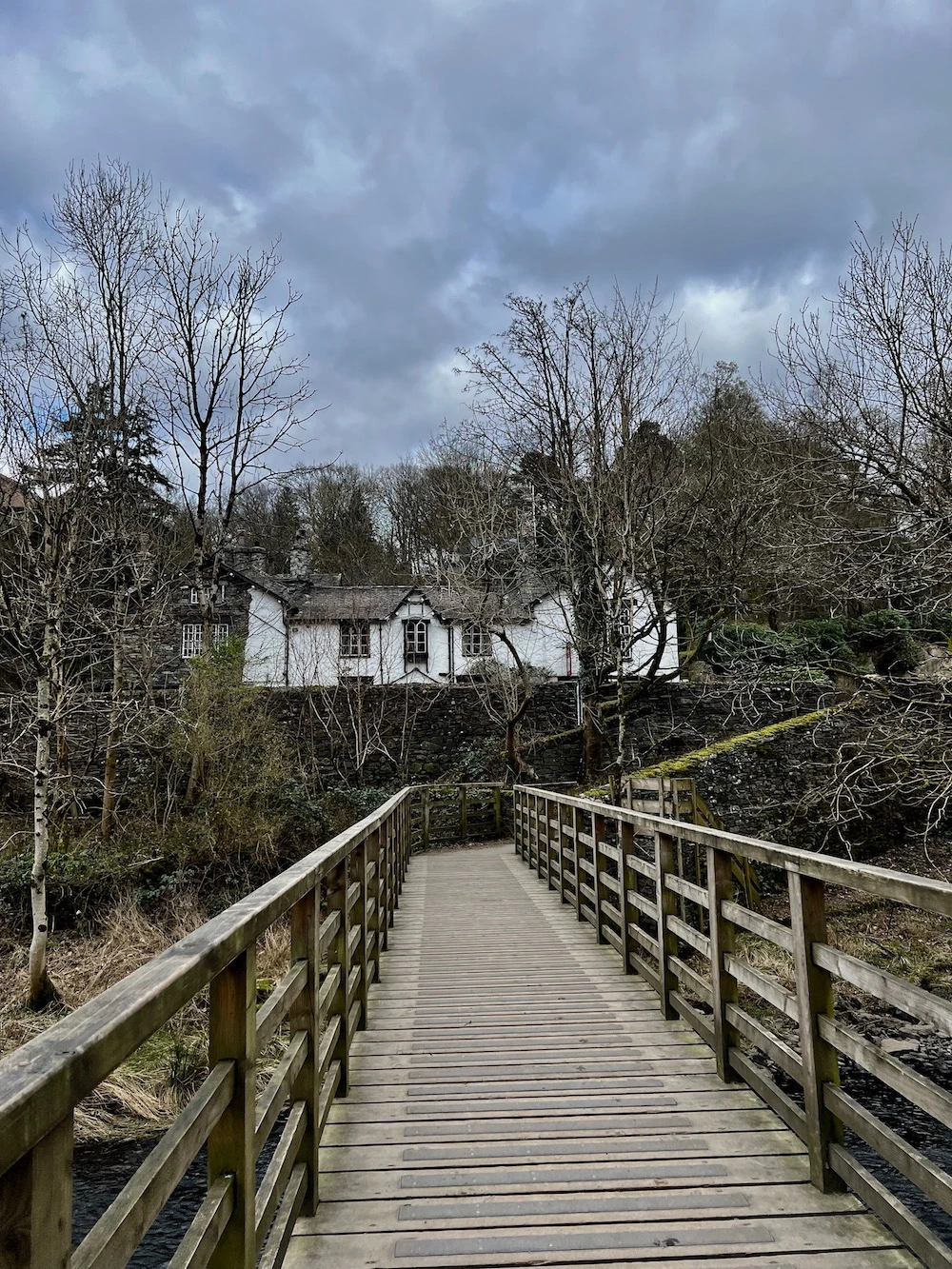 If you've got the energy, there's a footpath just across the road from Badger Bar.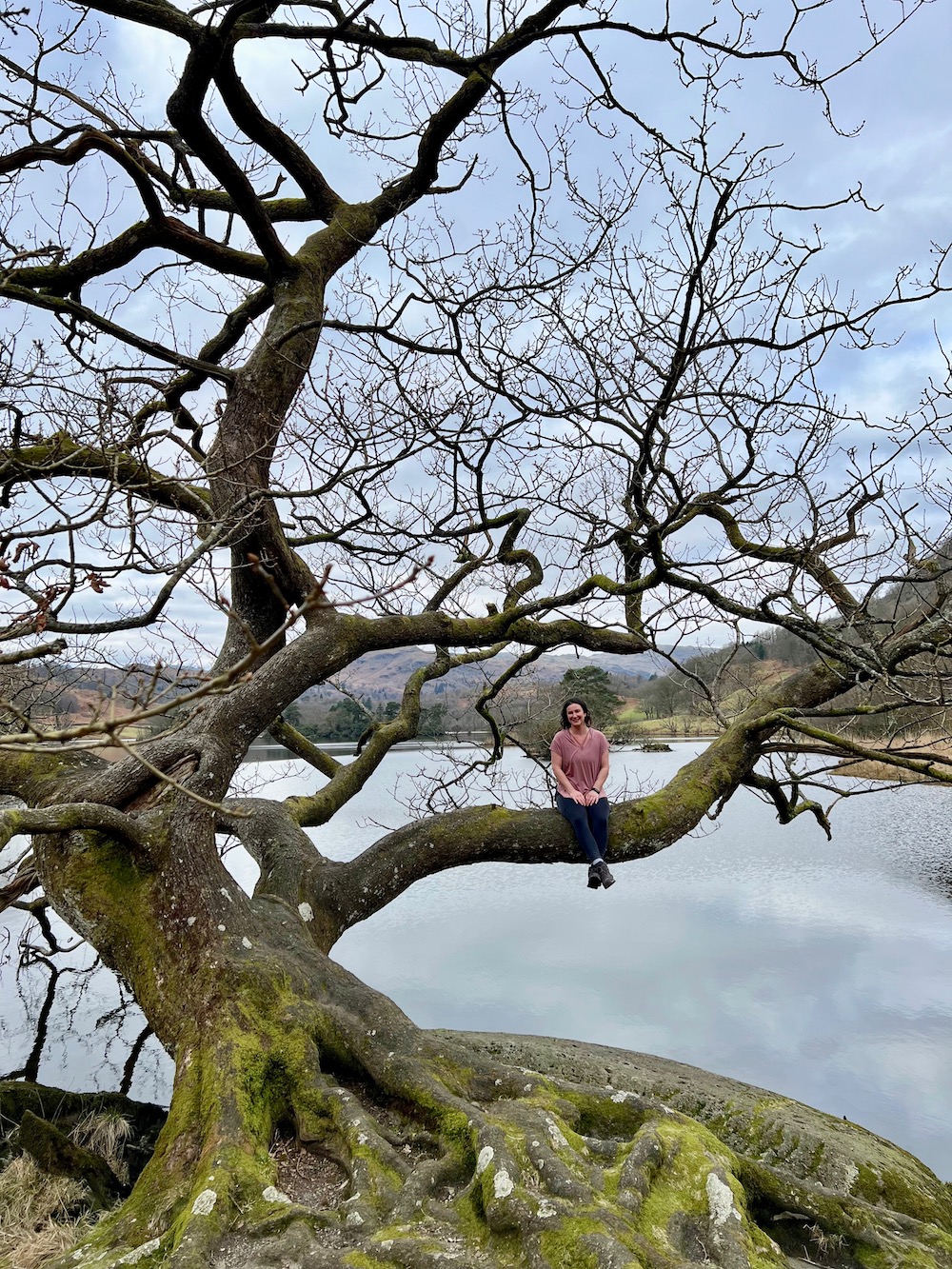 It leads to Dockey Tarn Lake and you could have a lovely walk around the lake.
Rydal Cave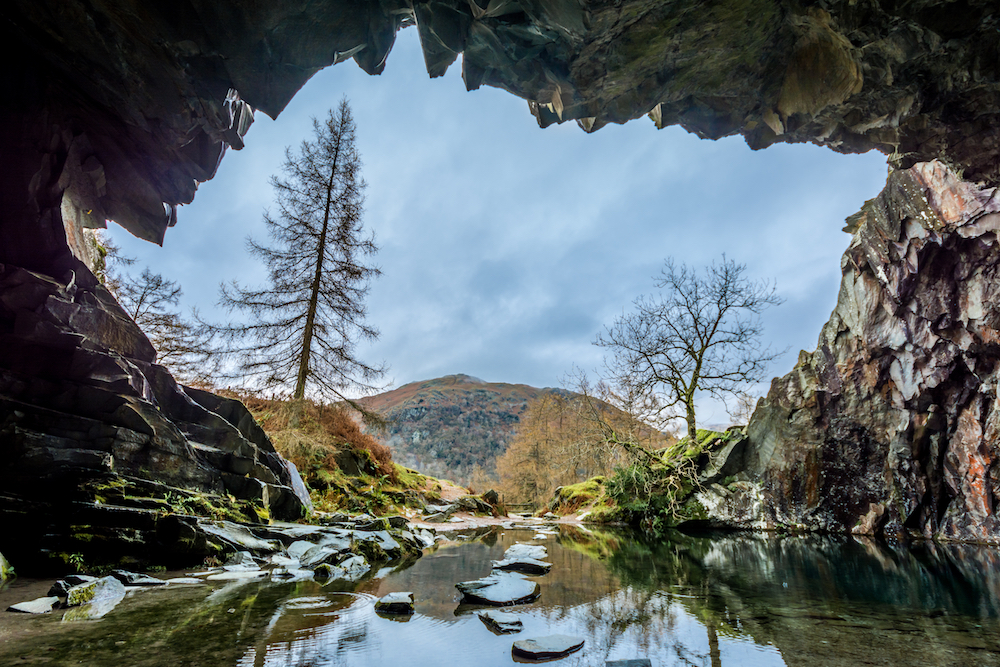 You can also visit Rydal Cave which isn't far away at all.
Spa time!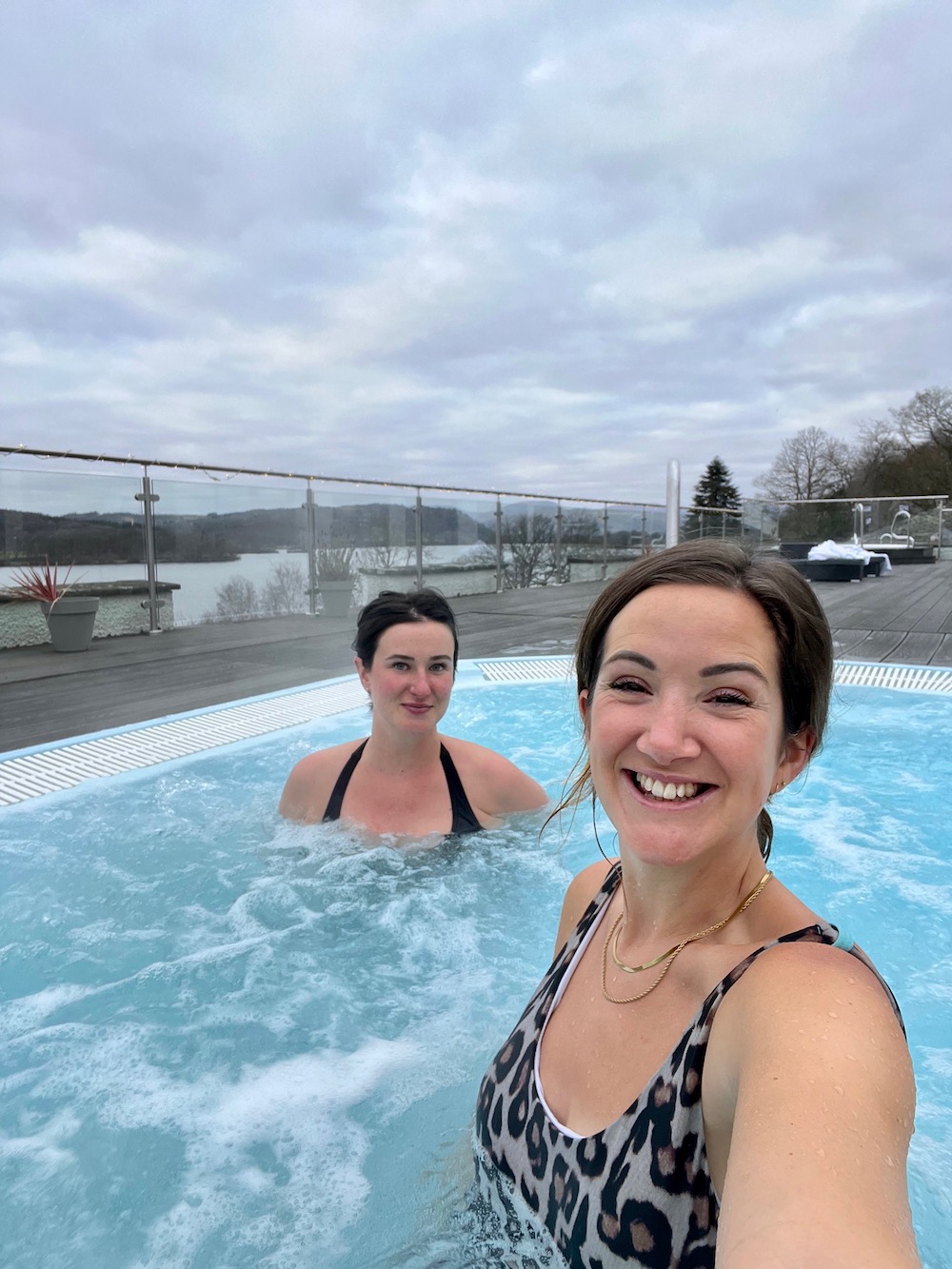 Then back to the hotel for some time in spa.
There are two outdoor jacuzzis with views across the lake.
Second dinner at Beech Hill Hotel and Spa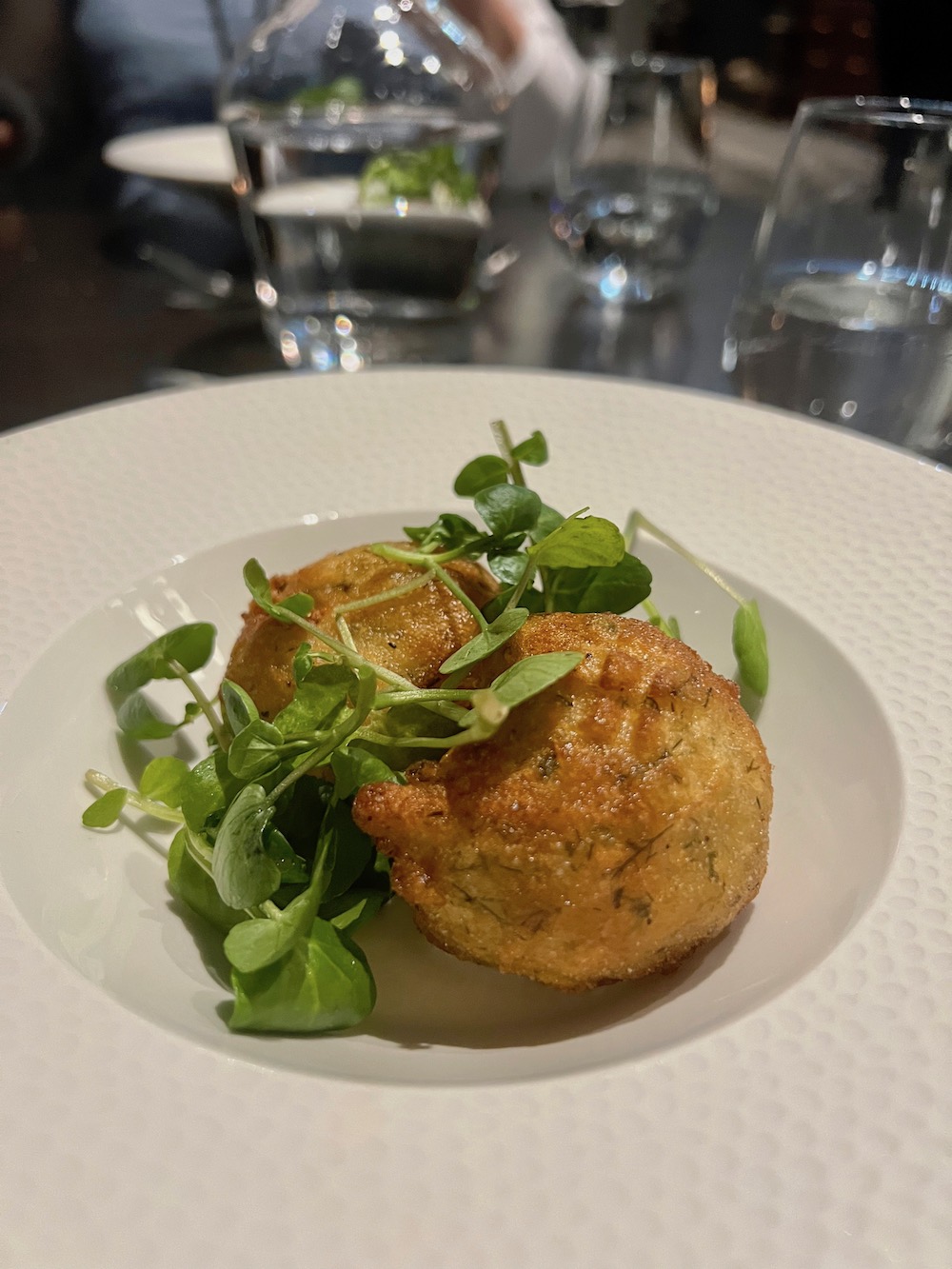 For our second dinner we both had the goats cheese risotto balls from the vegetarian menu. The veggie and vegan menu is separate and you have to ask for it. Even if you're not veggie, it's well worth having a look!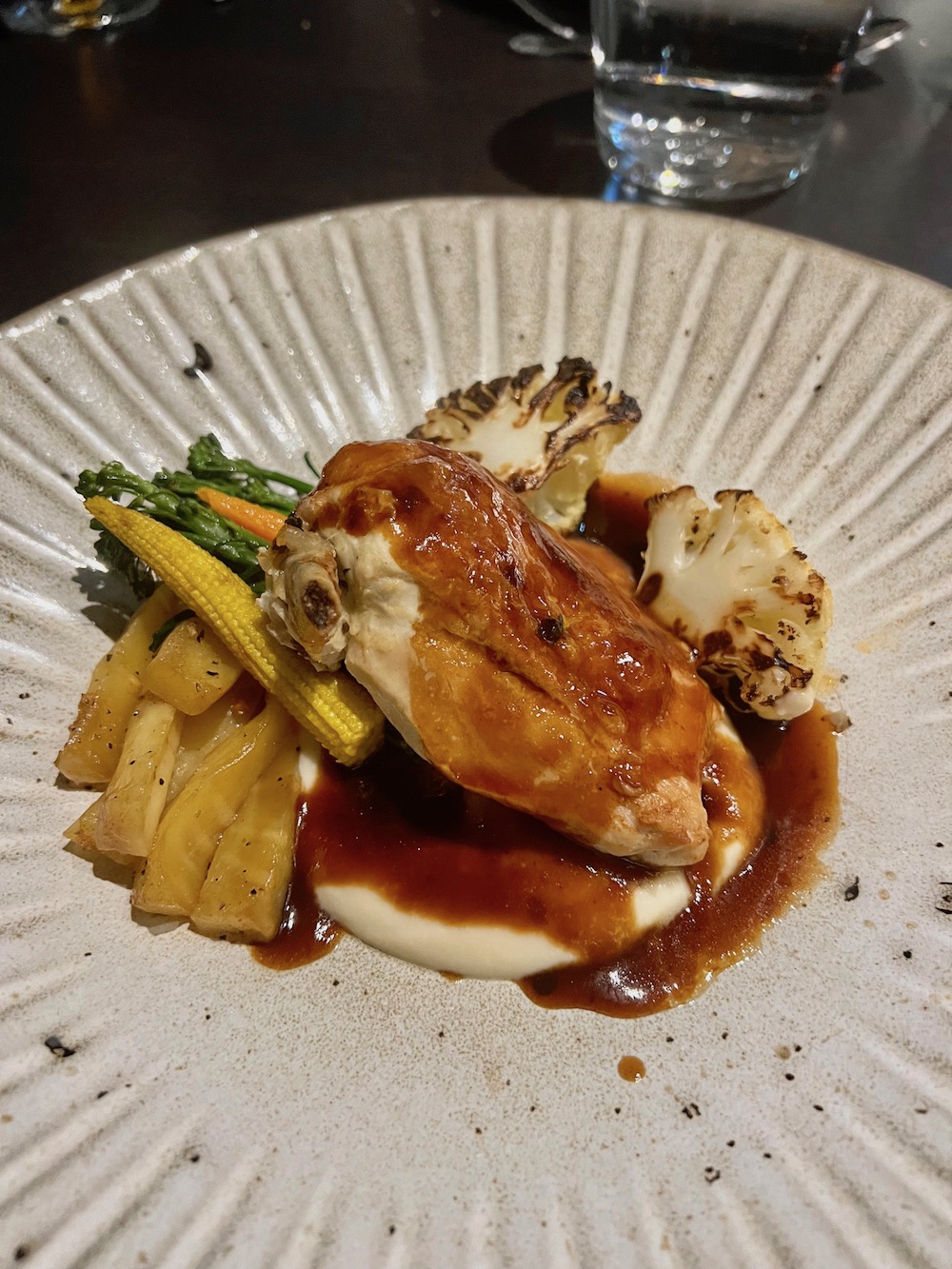 And then I had the poach roasted local chicken supreme with honey roasted parsnips, cauliflower creme and florets.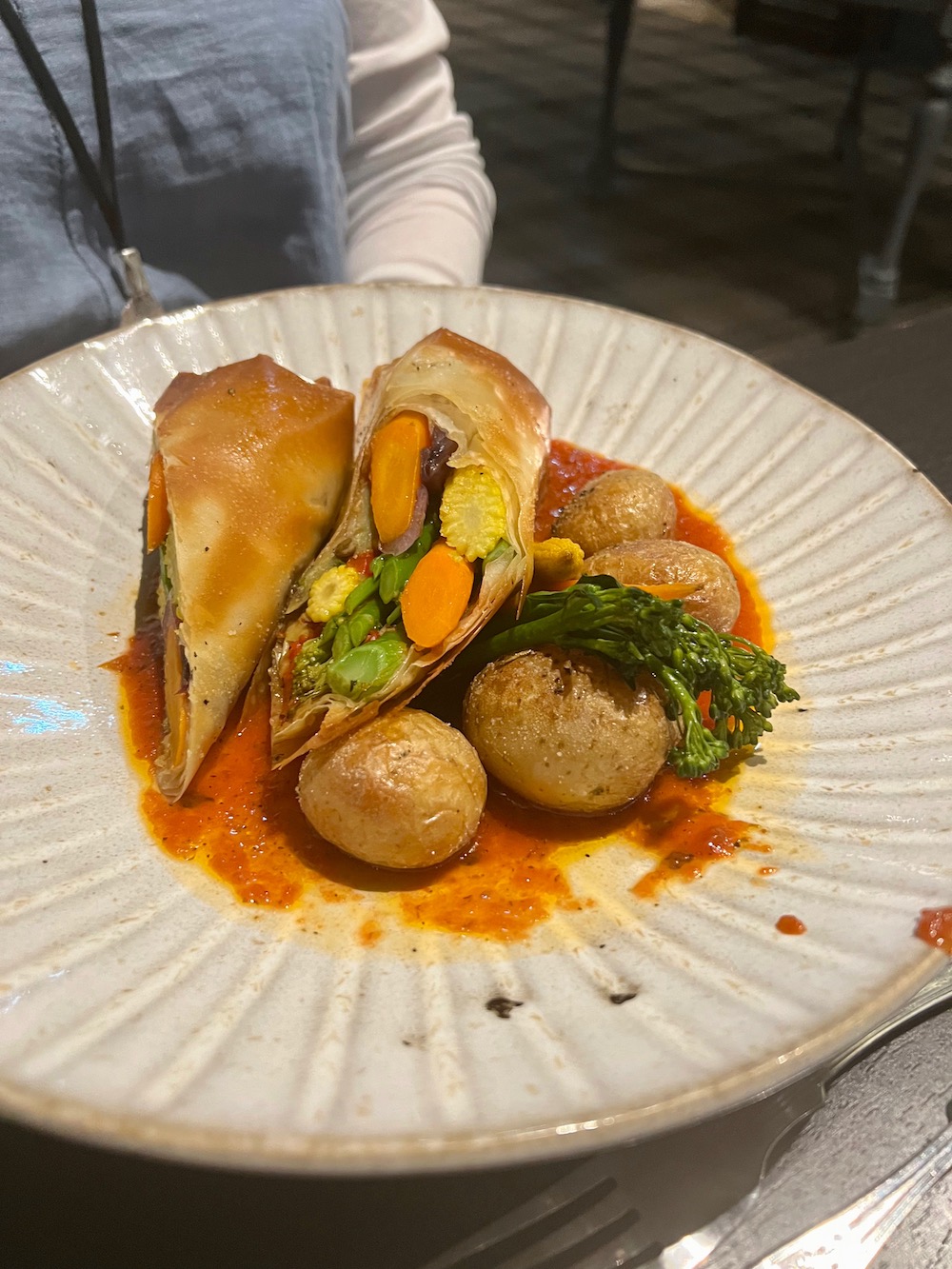 Charlie had the vegetable parcels.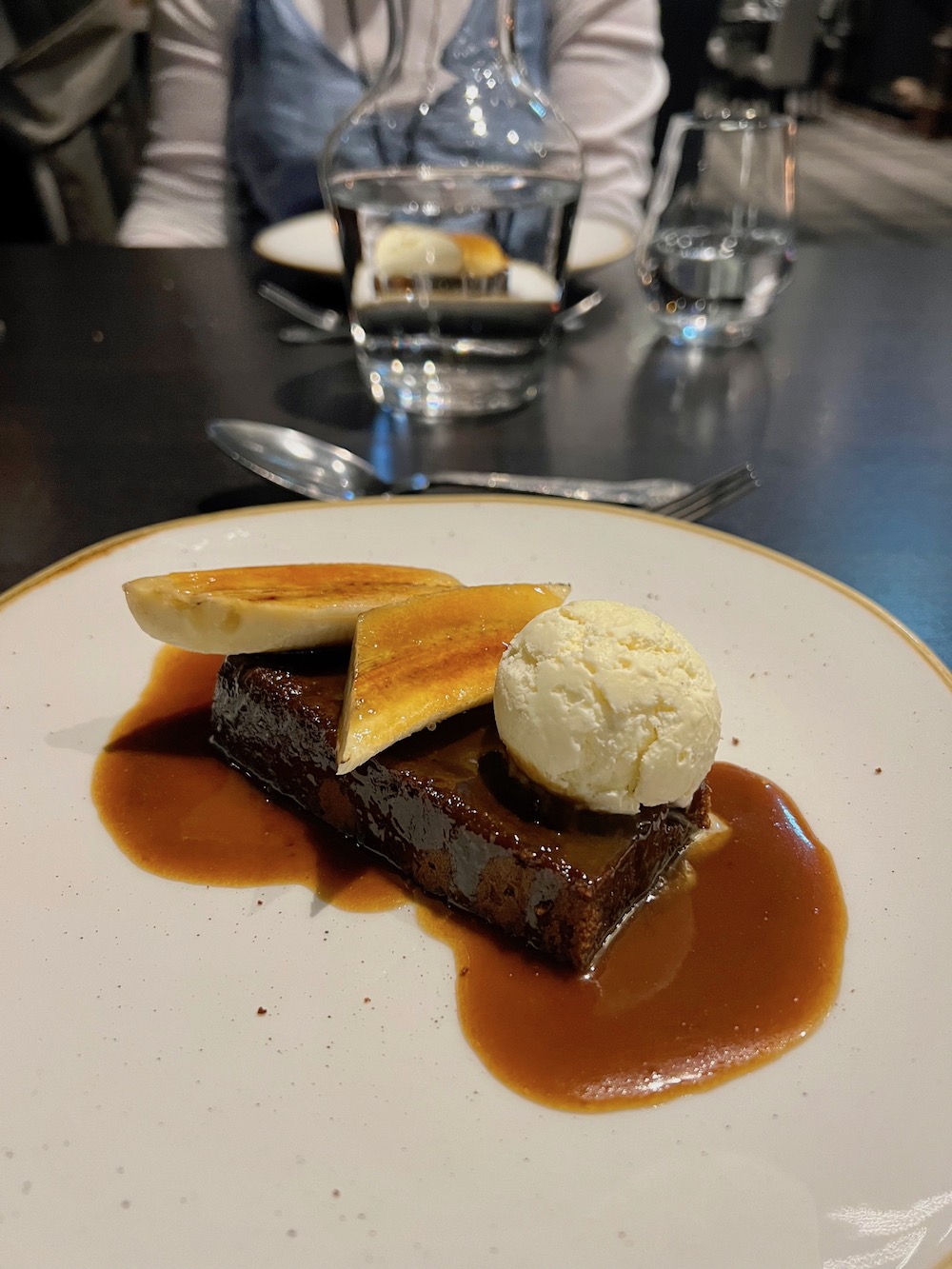 And we both finished with the sticky toffee pudding.
Breakfast #2 at Beech Hill Hotel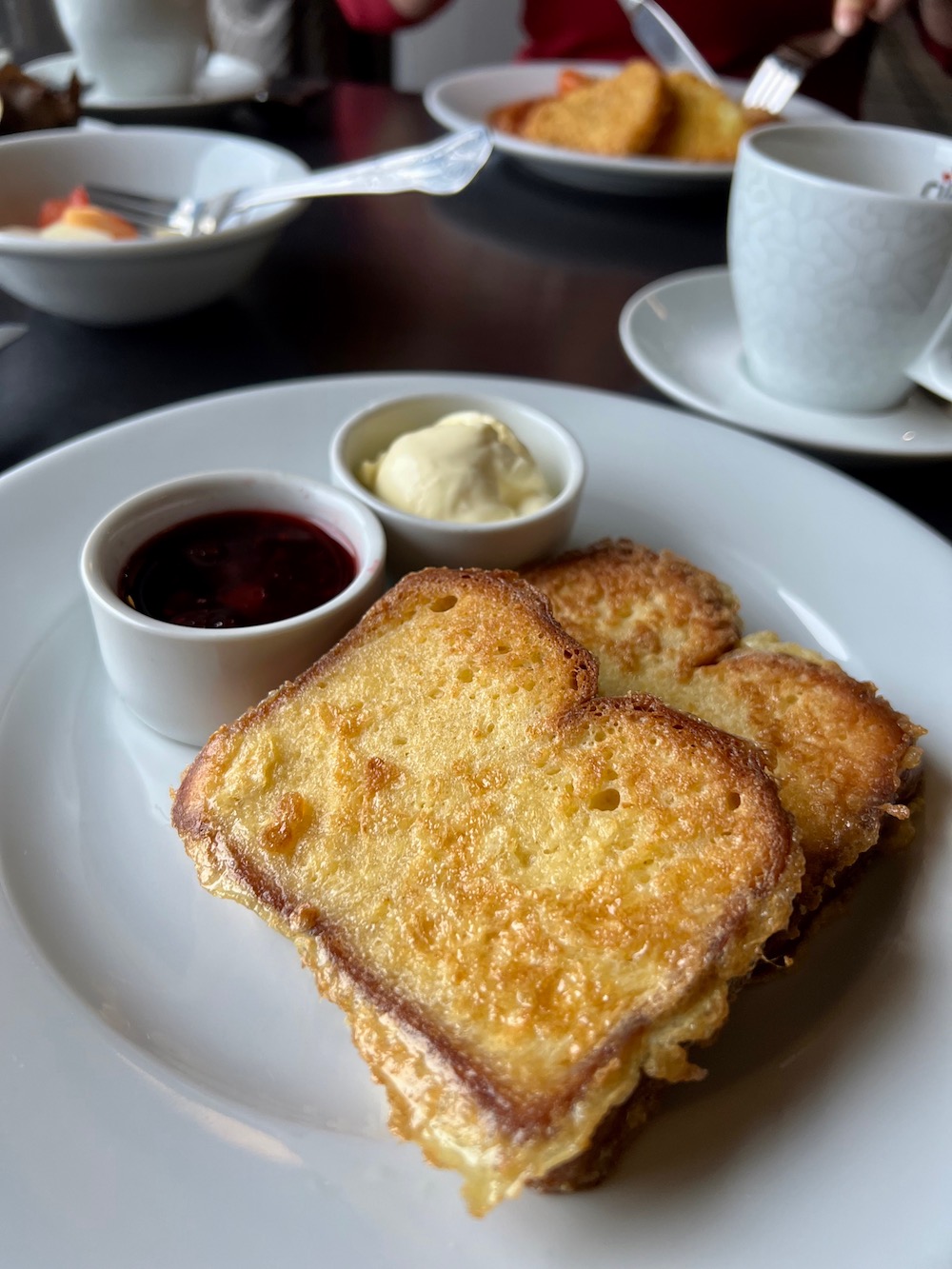 I had the french toast for my second breakfast and Charlie had the veggie breakfast again.
Ambleside
On your final day in the Lake District I recommend spending some time in the gorgeous village of Ambleside.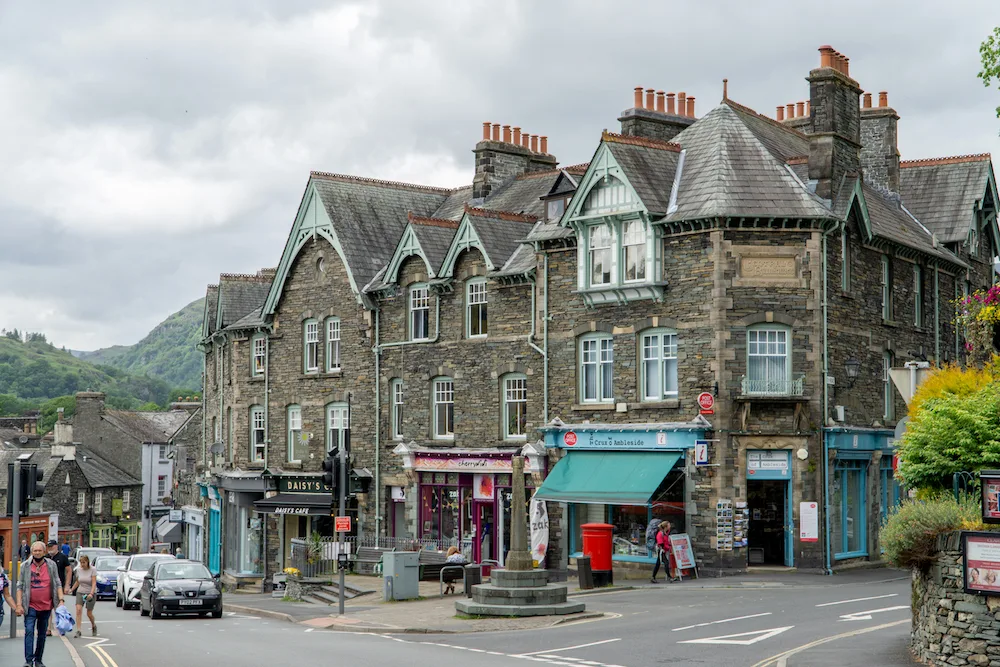 There are lots of lovely shops, cafes and restaurants.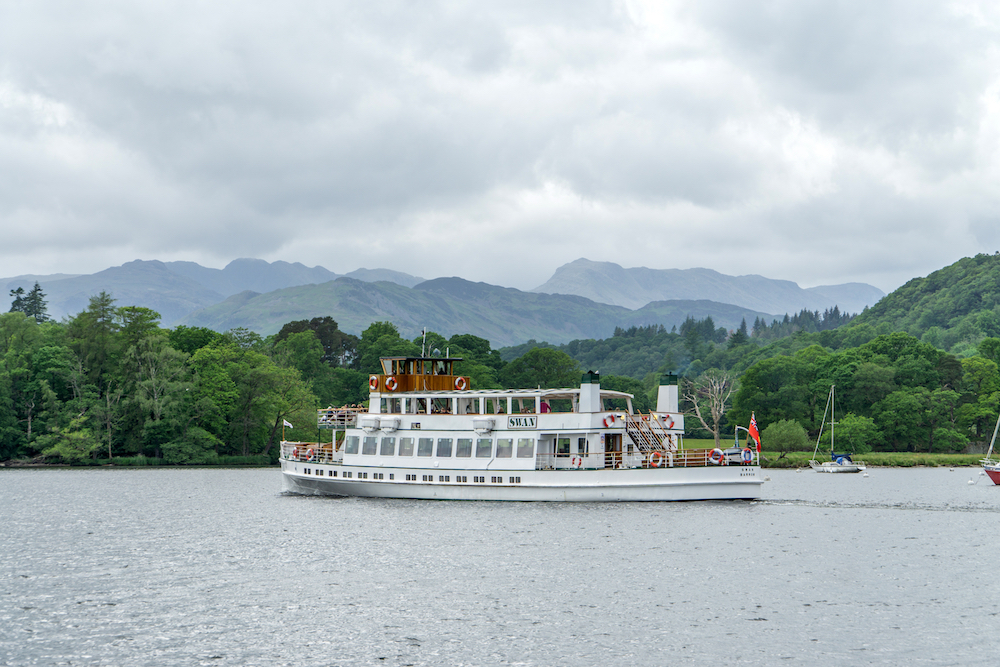 And you can take a cruise with Windermere Lake Cruises for a different and relaxing way to see the lake.