Today's post comes from Lucy, a journalist, blogger and adopted Brixtonite. Here she presents the insider's guide to her neighbourhood in Brixton…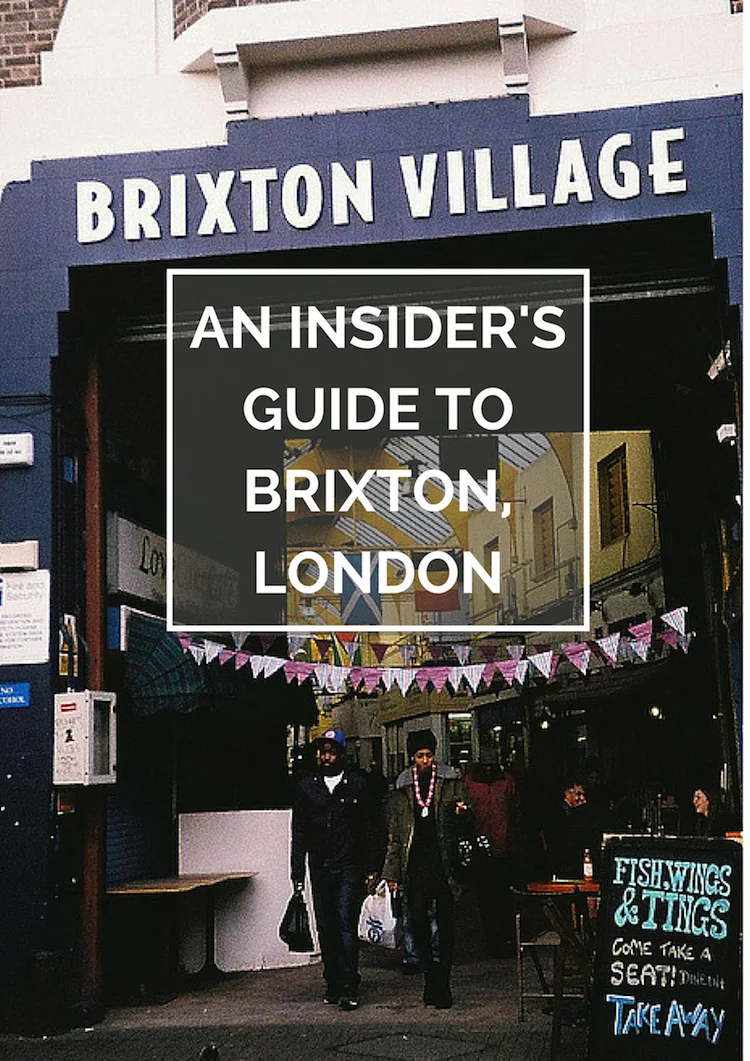 1. Can you begin by telling us how/why you're a Brixton expert?
I've lived in Brixton for two years and either spend time in Brixton or travel through the area every day. I'll do my grocery shopping there, frequent its restaurants and I'll often while away many hours in one of Brixton's coffee shops working on my next blog post or article.
2. How would you describe Brixton in 5 words?
Unique
Buzzy
Crazy
Community-focused
Alive
3. Give us one reason why you think everyone should visit Brixton
To experience its constantly evolving food scene.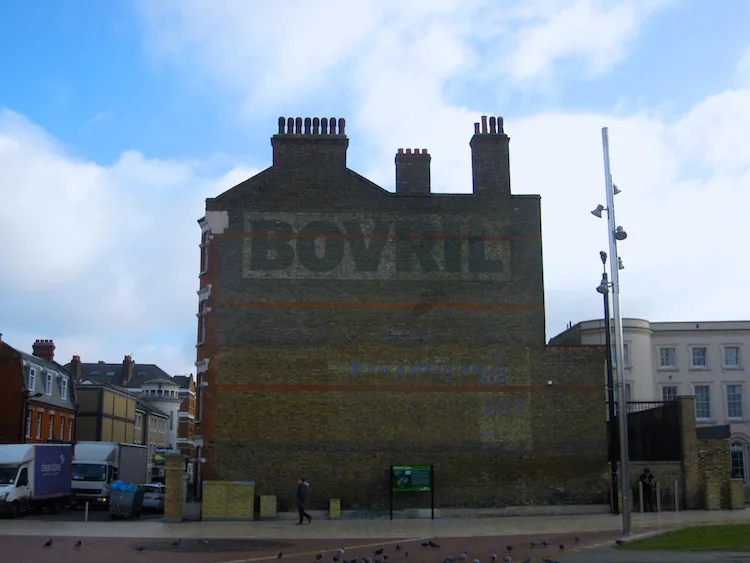 4. What makes Brixton different to other areas of London?
Brixton has a really strong Afro-Caribbean heritage that dates back to the 1940s' Windrush era. Six or seven decades later, its strong West Indian culture still lives on in many of its landmarks, businesses, food and entertainment. There's an energy and sense of community belonging that's quite unique.
5. Can you tell us about some of your favourite restaurants/places to eat in Brixton?
Duck Egg café for friendly staff and value-for-money breakfasts.
Negril for authentic Caribbean platters.
Kaosarn for top notch Thai.
OKAN for the weird but wonderful Japanese dish, Okonomiyaki.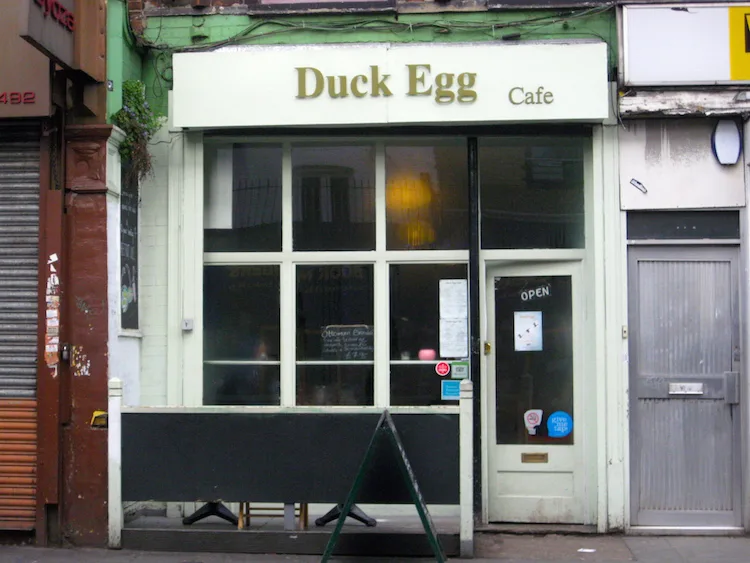 6. Where are your favourite places in Brixton for a night out?
Kaff is really cool for its gigs (think cabaret and undiscovered bands) and hipster cocktails in jam jars and teapots. But one of my best nights was, unexpectedly, in The Prince Albert on Coldharbour Lane. It's a no-frills, old man's pub type of place, but by 9pm one Friday night, one of the most amazing 50s style bands emerged. A whole mix of people started getting up to dance, it was amazing. While I'm ashamed to say I still haven't been to the famous Brixton Academy, I have been to the nightclub Plan B where I first saw Ed Sheeran perform around four years ago. He was playing a support act and his mic broke so he jumped off the stage and just started jammin' on his guitar in the middle of the crowd. I thought 'who is this guy, how is he not famous?' and of course not long later, he was. I like to think I was one of his first fans.
7. What's an unusual thing to see or do in Brixton that most people wouldn't know about?
One of our local celebrities is 'Black Elvis', which, as his name suggests, is a black guy who sounds, dresses and acts, very much like Elvis! He performs in various pubs around Brixton and Streatham. I can tell you, he's impressive!
8. What's your favourite touristy thing to do in Brixton?
It has to be Brixton Village. Not only can you find some interesting vintage shops and independent arts and crafts shops here, you'll also find a rapidly evolving food scene. They have everything from Mexican and Chinese street food to Caribbean restaurants and pizzerias all under one roof, plus various charcuteries and delis selling craft beers and artisan-style products. Many restaurants are BYO but I've yet to try the champagne and cheese bar that opened there recently. For the buzzy atmosphere and wafts of delicious food, it's definitely worth a visit.
9. Can you share your favourite photo from Brixton and tell us a little about it?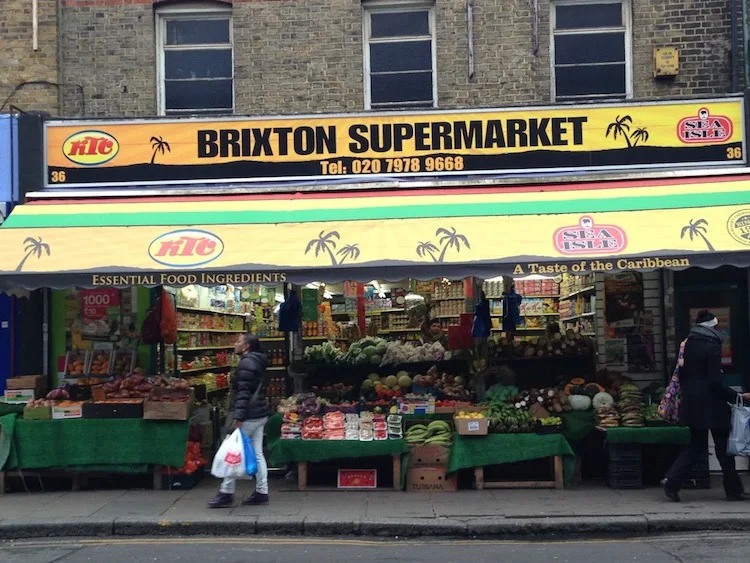 It's a picture I took of a local Caribbean supermarket next to Brixton Village. You'll find many supermarkets like this here. I was wondering around there one day just snapping away at anything that caught my attention and trying to get inspiration for a blog post. It's a simple photo, but it's a snapshot of the rich culture and vibrancy of Brixton. They stock so many interesting spices and cooking ingredients, I always spend much longer in them than I'd planned.
10. Can you recommend a cool place to stay in Brixton?
I wouldn't say hotels are Brixton's forte, but check out Airbnb and there are some really cool apartments to rent on there, all within walking distance of the underground station and shopping area. That way you really get to feel like a local.
Massive thanks to Lucy for her guide to Brixton. If you have any more recommendations to add to the Brixton list, let us know in the comments below!
---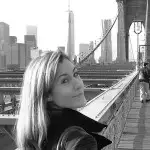 When Lucy's not café-hopping around South London with her laptop and copy deadlines, she's jetting off on travel assignments and keeping her ear to the ground for the latest food and fitness trends for her blog OhSoLondon.