I'm delighted to welcome Rachel Kershaw to the blog today. Rachel is the blogger behind Life in Geordieland, an awesome blog about Newcastle upon Tyne and Gateshead in the UK. She's bringing us an Insider's Guide to Newcastle, which is the UK's favourite city. Keep reading to find out why….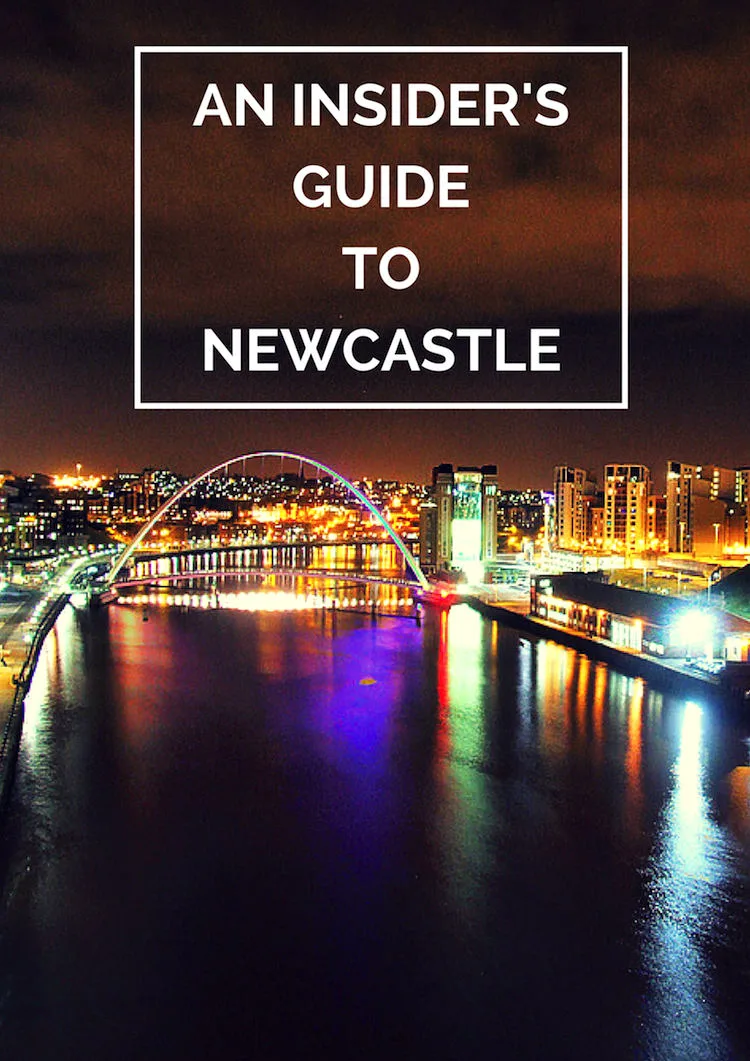 Photo credit: Mick_Gallagher_1959
1. Can you tell us how you came to know Newcastle so well?
In 2004 I fell in love with a Geordie and a year later I also landed my dream job at a radio station in Newcastle, this place has been my home ever since. I love spending my evenings and weekends exploring Newcastle and the surrounding areas. As a result friends and colleagues often ask for my advice on where to go and what to do, I guess that's why I started my blog, Life in Geordieland.
2. How would you describe Newcastle in 5 words?
Friendly
Inspiring
Eclectic
Eventful
Addictive
3. Give us one reason why you think everyone should visit Newcastle
It's officially 'The UK's favourite city'!
That's according to readers of The Guardian and I'm sure they all had their own reasons but I think Newcastle deserves the accolade because there is always something going on and it's such a welcoming place. You'll feel like you've come home even if you've never been here before. Newcastle has a knack of finding its way in to your heart so you'll never want to leave.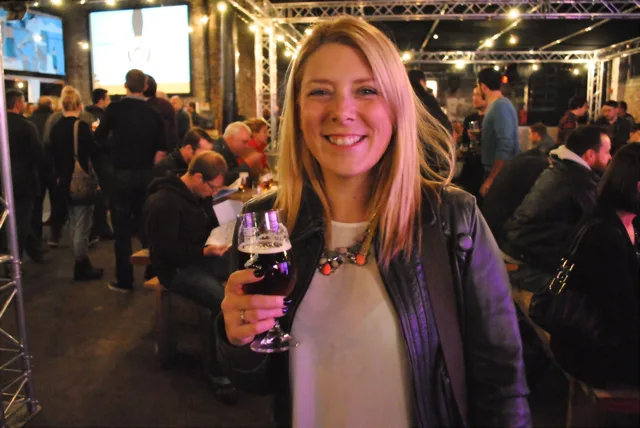 4. Can you tell us 3-5 of your favourite restaurants/places to eat in Newcastle?
Newcastle may be a small city but there's certainly no shortage of great places to eat, here are jut some of the amazing eateries on offer:
House of Tides – A beautifully restored 16th Century merchant's town house on Newcastle's iconic quayside. The head chef, Kenny Atkinson has an outstanding reputation and I wouldn't be surprised if he brings a Michelin star to Newcastle soon with his culinary talents.
Grainger Market – This Grade 1 listed market has been at the heart of Newcastle since the Victorian era and it's one of my favourite places to grab lunch. It's absolutely bursting with award winning independents, Pumphrey's offer 'the UK's best cappuccino' and French Oven recently won 'England and Wales' best bakery'. You can also indulge in fresh oysters, pizza by the slice, home made cakes, amazing crepes and loads more!
The Botanist – The latest edition to Newcastle's drinking and dining scene has had local bloggers falling over themselves to recommend it. The praise is all well deserved, I was blown away when I first visited, it's beautiful inside with an impressive dome ceiling and if you're a grazer like me you'll love the deli boards.
The Herb Garden – This independent pizza place in the city centre is easy to spot as there's a gold horse wearing roller skates by the door! The interior decor is just as quirky featuring a wall of hydroponics where the restaurant's head gardener grows herbs and salads, but most importantly, the food is absolutely delicious!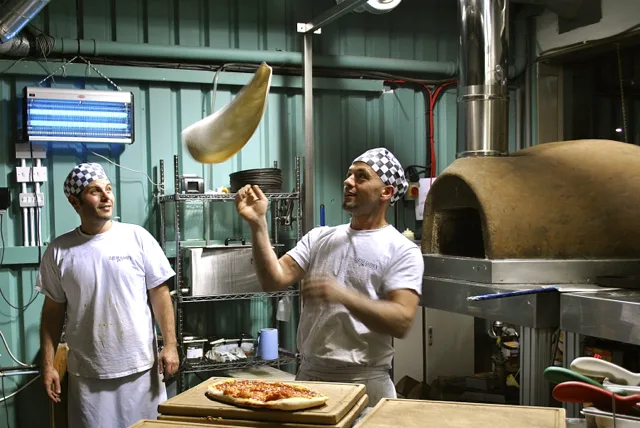 The Boiler Shop Steamer – On the first weekend of very month there's a fantastic foodie event in the former boiler shop of Robert Stephenson. Some of the region's finest restaurants and visiting chefs bring their pop up food stalls plus there's real ale, a whisky bar, DJ's and live bands, what's not to love?
5. What's an unusual thing most tourists wouldn't know about?
You might not expect me to recommend a visit to a cinema but Newcastle is home to the impressive Tyneside Cinema, it's the last surviving Newsreel theatre still operating as a cinema full-time in the UK and it's art deco interior is just gorgeous. Every day at 11.30am visitors are transported back in time with free archive newsreel footage and guided tours so make sure it's on your list if you're sightseeing.

6. What's your favourite touristy thing to do in Newcastle?
I adore the Newcastle Gateshead Quayside and head down to the city marina whenever I get the chance. The seven bridges across the River Tyne make practicing photography a joy and you just can't beat the view from the top floor of Baltic Centre for Contemporary Art!
The Sunday market on the quayside is a great place to walk off a hangover and pick up local produce too!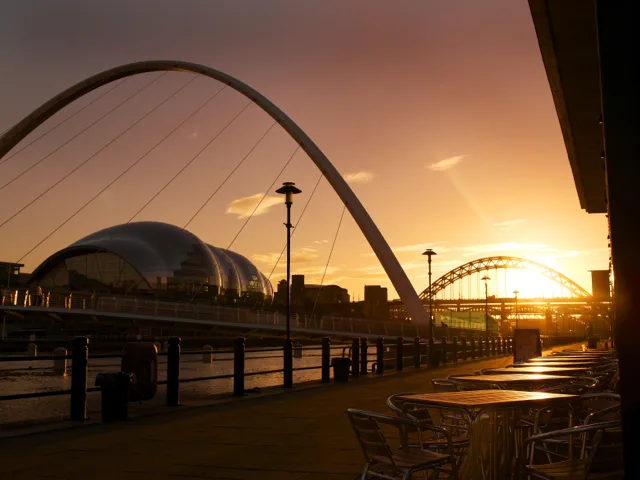 7. What should be at the top of your packing list for Newcastle?
A coat, because despite what you might have heard, Geordies DO wear them and be sure to bring your dancing shoes too, our nightlife is legendary!
8. Can you share your favourite photo from Newcastle and tell us a little about it?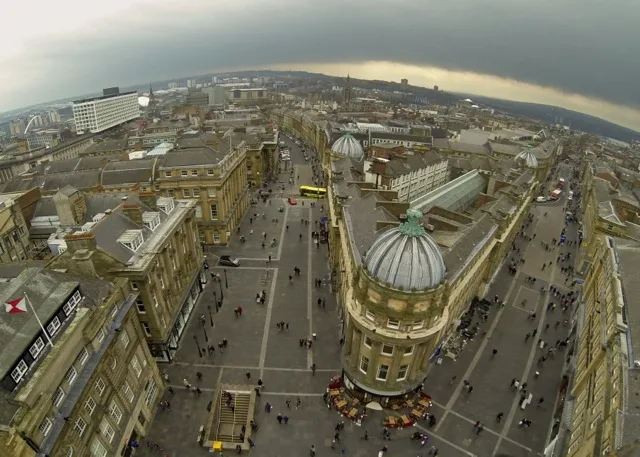 I took this photo from the top of Grey's monument in the heart of Newcastle city centre. I'd occasionally seen people milling around up there but could never quite fathom how they'd gained access. It wasn't until the Newcastle Association of City Guides introduced me to a tiny inconspicuous door at the base of the monument that I was able to get inside, climb the 164 hidden steps and experience the birds eye view of the city centre from the top for myself. Unfortunately it was a bit grey and blustery but I think you can still see what a marvellous city it is!
9. What's your favourite thing to do outside of the city?
Newcastle is just a metro ride away from Tynemouth, a vibrant little town on the stunning North East coast. I love to go here on a weekend, wander round the independent shops, get fish and chips, take a stroll along the beach and then enjoy a few drinks in the local wine bars. Tynemouth is also very popular with surfers but I'm yet to master that particular skill!
10. Can you recommend a cool place to stay in Newcastle?
Jesmond Dene House is a boutique hotel in a 19th century mansion, nestled in a wooded valley with real log fires, luxurious rooms and decadent afternoon tea. It's just on the outskirts of Newcastle and feels romantically secluded.
If you prefer to be in the thick of it then I'd recommend Hotel Du Vin which offers elegant, contemporary rooms in a building filled with character. It originally belonged to the Tyne Tees Shipping Company and is just a stone's throw from the quayside.
---
Big thanks to Rachel for sharing her insider's guide to Newcastle. If you've got any more Newcastle hotspots to add to the list please do share them in the comments!