I've just returned from my first visit to Oxford and as soon as I arrived my immediate reaction was, 'Why haven't I been here before!?'
Oxford is one of those beautiful cities I knew I'd visit 'one day' but it took me far too long to make 'one day' a reality. I knew all about the stunning architecture, Oxford University, the Harry Potter filming spots and the old-fashioned streets that make you feel like you've stepped back in time, so I knew Oxford would be a city I'd love.
But like many places in the UK, I hadn't visited because I knew Oxford would always be there, just a couple of hours away and therefore not a priority. If you're anything like me, I highly recommend making a weekend trip to Oxford a priority because this gorgeous city lived up to every high expectation I had! In fact, Oxford exceeded my expectations because the city was also much more modern and stylish than I'd thought. There are loads of great places to eat and drink, the nightlife is amazing, the shopping is brilliant and there's a young, enthusiastic energy to the city.
Not only that but Oxford also has this geeky vibe that I absolutely loved. If you're someone who could happily spend a day mooching around second hand bookshops, digging around the shelves searching for forgotten gems and then finding a quiet spot next to the river to read your new books (with a good coffee and a cake of course!) then Oxford is the city for you.
I visited Oxford with Jurys Inn to stay at the Jurys Inn Oxford Hotel and Conference Venue which was perfect for my stay so I'll be telling you more about that below in my mini guide to Oxford.
My mini guide to Oxford + things to do in Oxford during your first visit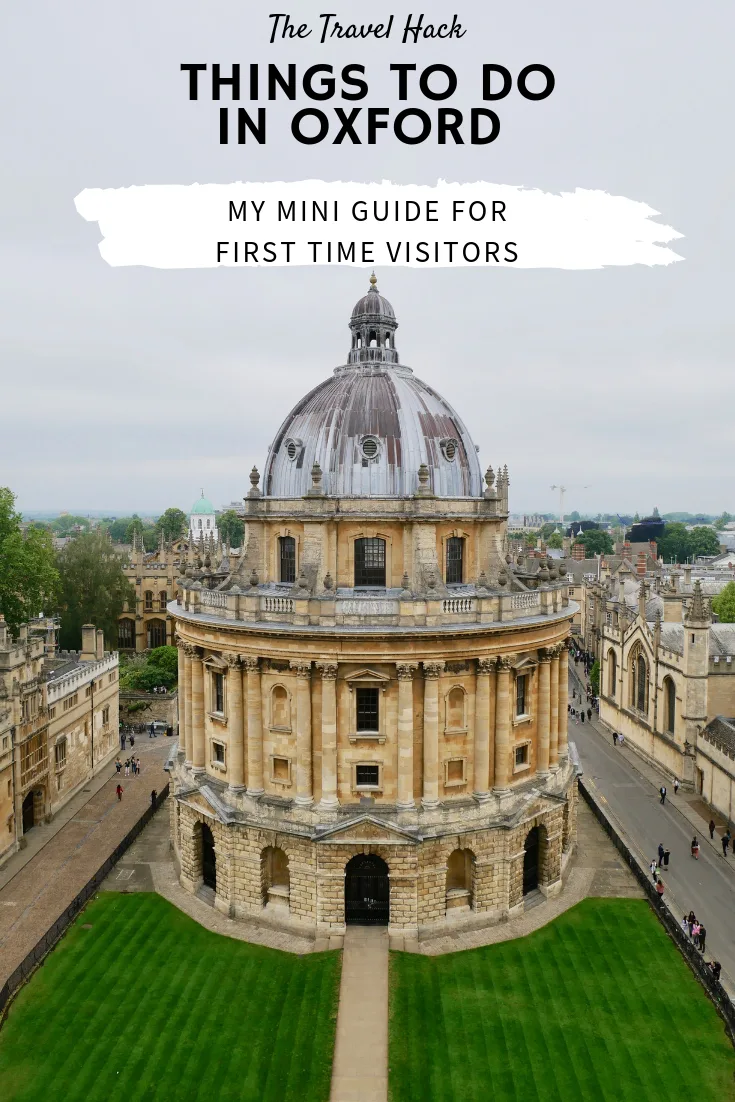 How to get to Oxford
Train – I caught the train to Oxford and found it to be a really simple journey. Oxford station is well connected and when you arrive there will be buses and taxis waiting outside to get you to your hotel.
Car – If there are two or more people travelling to Oxford then you'll probably find that it's easier and cheaper to drive – but check with your accommodation if there will be anywhere to park! Oxford is a very expensive city to park in and not all hotels will have parking available.
It's worth noting that the Jurys Inn Oxford has 250 parking spaces so it's a great hotel if you plan to drive!
Bus – The most affordable way to get to Oxford is via coach or bus. Check out Mega Bus for seriously cheap fares!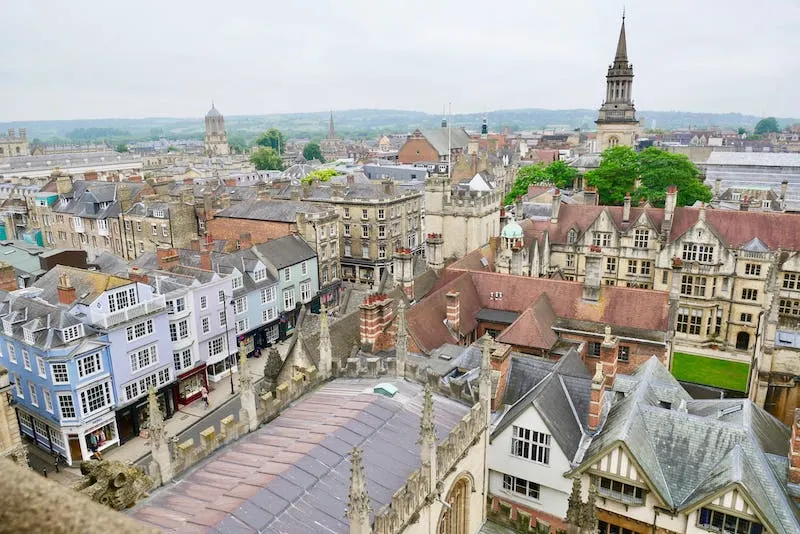 Where to stay in Oxford
I highly recommend the Jurys Inn Oxford Hotel and Conference Venue. It's a 4* hotel just outside the city centre. There's a bus stop just outside so it's easy to get in and out of the city (without the hassle and expense of trying to park!)
The hotel had a £13m refurb in 2017 and it shows. It's modern, cosy and spacious with 240 stylish bedrooms. This was my sixth stay at a Jurys Inn hotel and, as always, it was perfect. I always find their hotels to be easy. The beds are so comfy, the rooms are lovely and have everything you need, the staff are so nice and the breakfasts are amazing! Jurys Inn have these beds called DREAM beds and, oh my goodness, they're amazing! They should seriously sell these beds in the hotel shop! I was also lucky enough to have an executive room so my room was slightly bigger and had a coffee machine!
You'll probably be spending most of your time in Oxford exploring the city centre but if you need a quiet evening then the hotel has a Marco Pierre White Steakhouse, Bar & Grill and there's Coopers Bar for informal meals throughout the day. There's also a Costa Coffee in the lobby and if you have an executive room then you'll have lots of vouchers to use at Costa!
There's a health club with an indoor swimming pool, sauna, steam room and a fully equipped gym too.
[one_half padding="5px 5px 5px 5px"]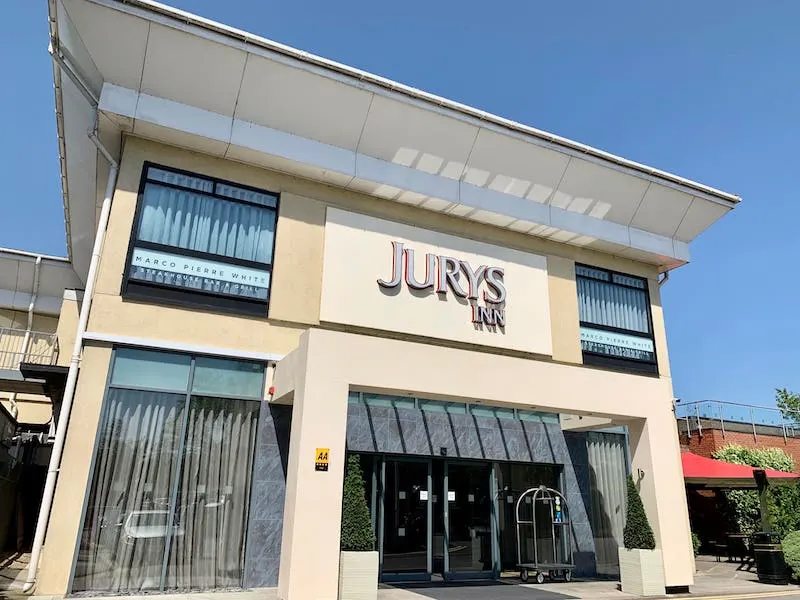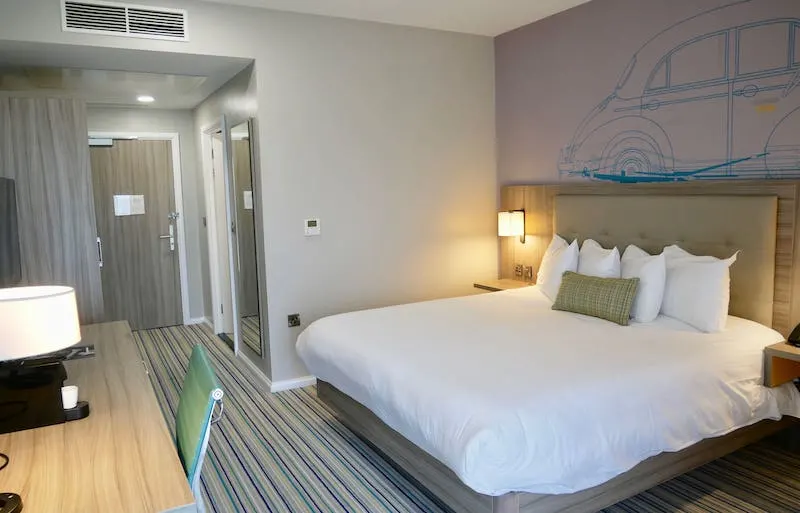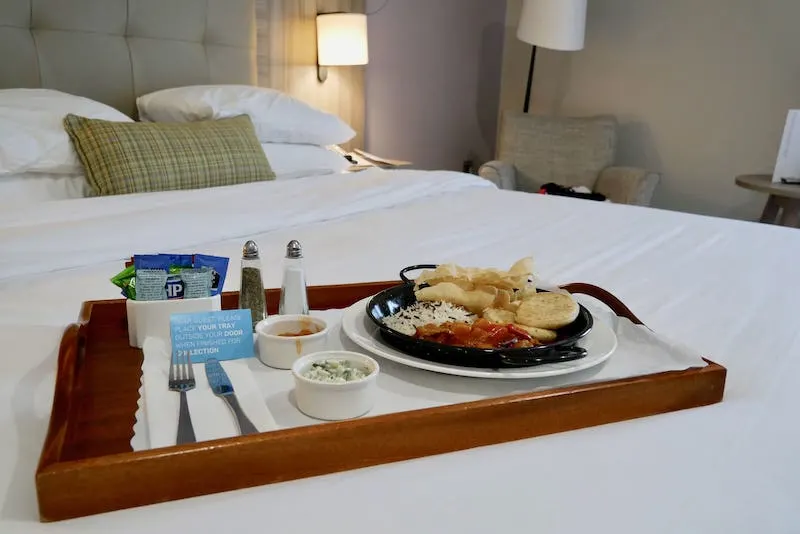 [/one_half][one_half_last padding="5px 5px 5px 5px"]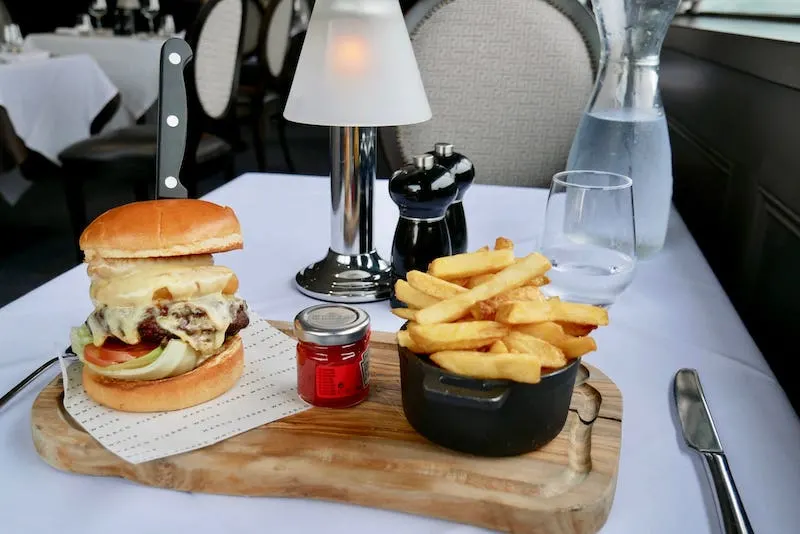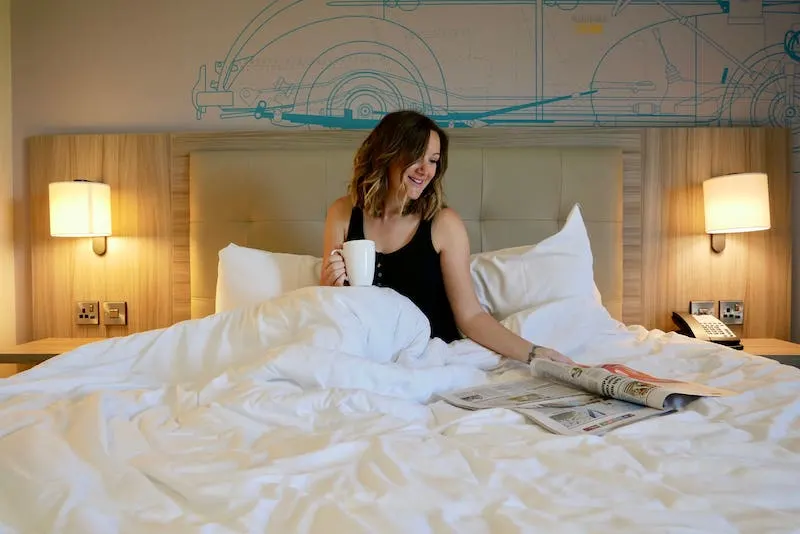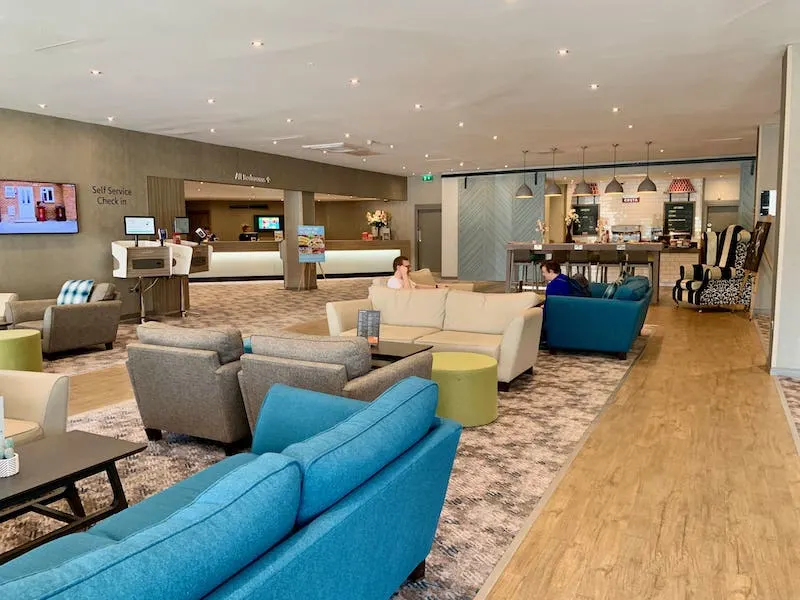 [/one_half_last]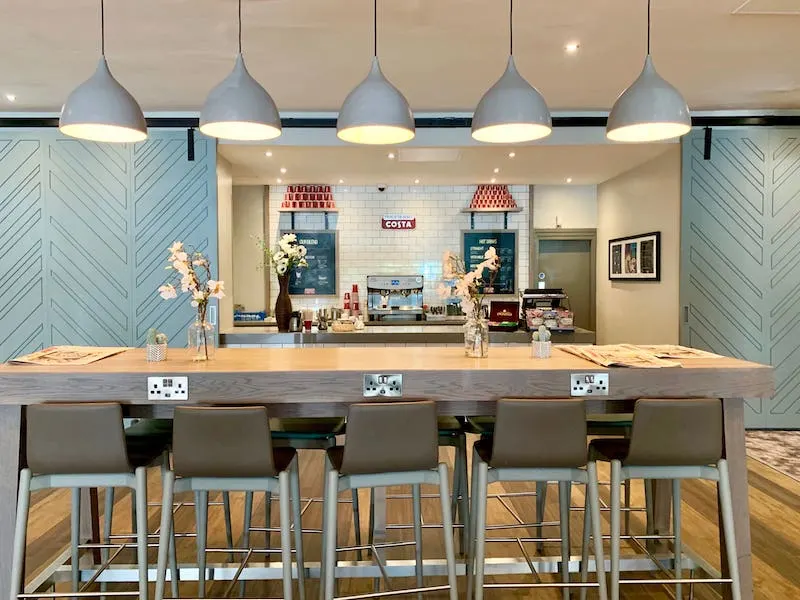 Things to do in Oxford during your first visit
If this is your first trip to Oxford then here are some suggested things to do in Oxford. These were my favourite things and I mostly discovered them through recommendations from readers.
This was definitely the most recommended thing to do in Oxford! Everyone told me about the Covered Market!
It's a lovely, quaint market (that's covered, would you believe!) and it's filled with over 50 local stores selling crafts and foodie treats.
I recommend stopping at Ben's Cookies while you're in the market for the most delicious, cakey cookies!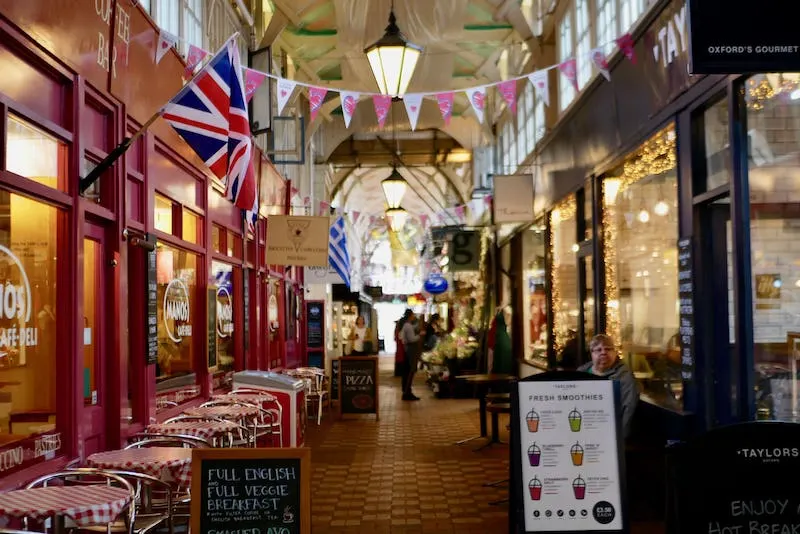 This was the second most recommended thing to do in Oxford! At least 20 people recommended doing the free walking tour which is a 2-hour tour led by the city's students. Of course, it's not really free as you are expected to tip your knowledgeable and enthusiastic guide!
The tour is a great introduction to the city and will take you to some of the most beautiful colleges and interesting spots. I also find that starting your trip with a guided tour is great as you can chat to your guide and get their recommendations for places to eat and drink too.
The gardens are a perfect place to relax when your legs start to get tired. There's a riverside cafe within the gardens where you can watch people punting along the river.
The greenhouses were my favourite part of the gardens as it's like stepping into different worlds!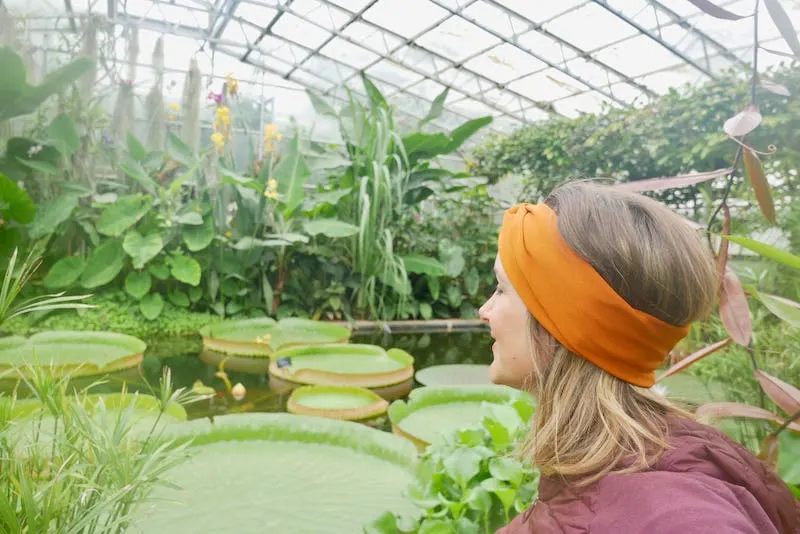 If you're looking for an Oxford cafe in an iconic setting then this is it! Located next to the Radcliffe Camera beneath the University Church, this stunning cafe is filled with history…and incredible cakes! Not only is it a beautiful setting but it also has a lovely garden area and has been awarded the "Most Sustainable Restaurant in Oxfordshire" & "The Best Cafe in Oxford".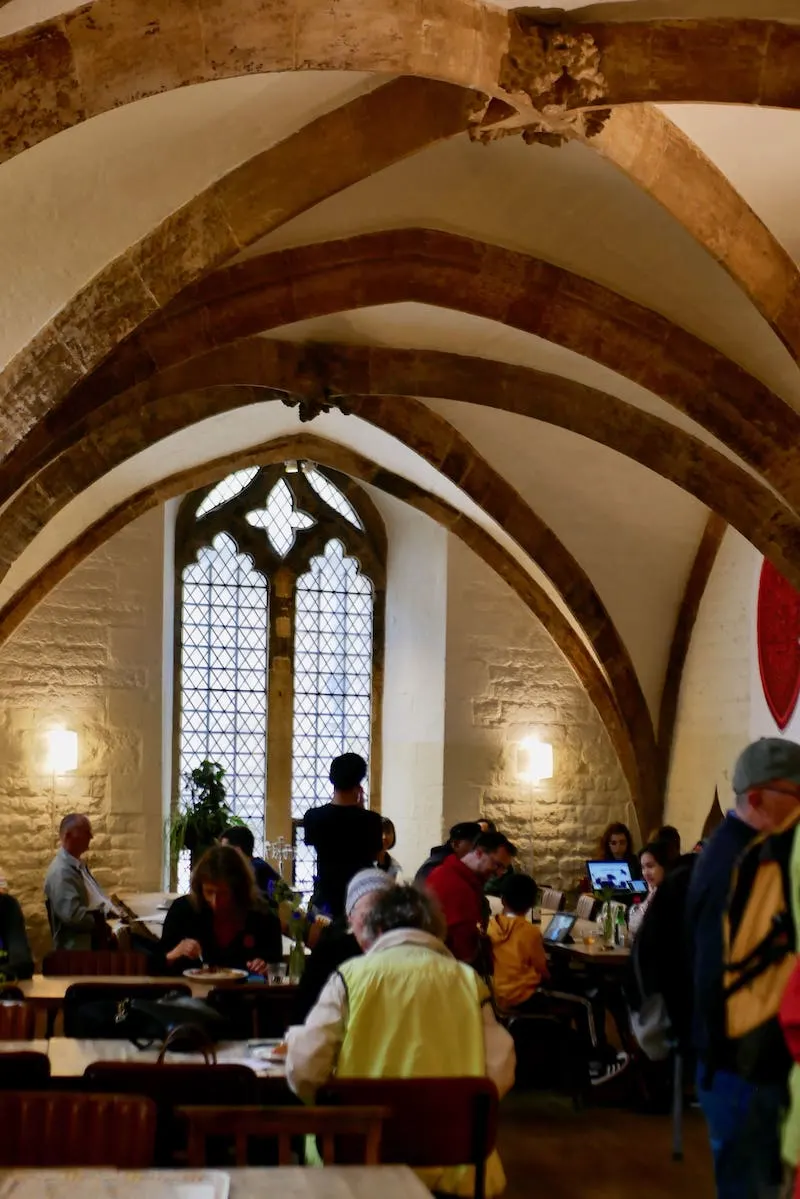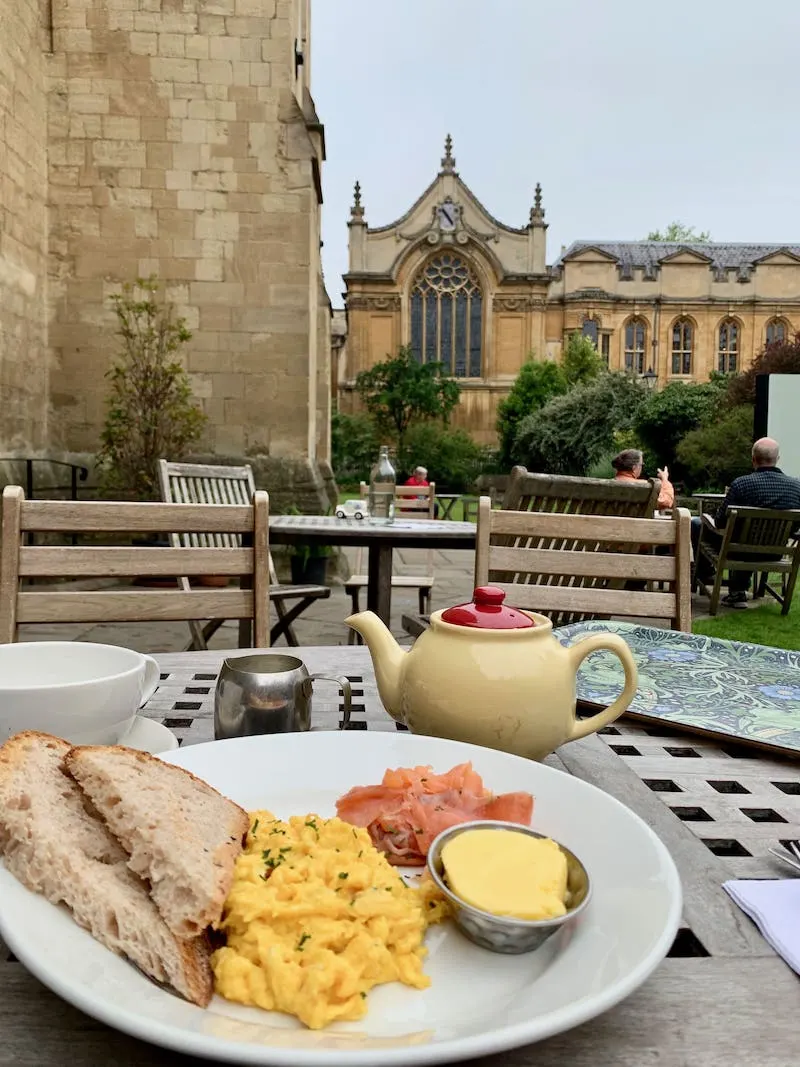 Get your geek on as you visit one of the oldest libraries in Europe.
It's worth noting that to see most of this you'll need to take a tour as you can only visit the Divinity School (£2 entry) without a guide. The tours run every hour or so and there are long queues to get the tickets so it's worth pre-booking online.
I recommend taking the 90 minute tour which takes you to the 15th-century Divinity School, Convocation House, Chancellor's Court, Duke Humfrey's medieval library, Radcliffe Camera and Gladstone Link.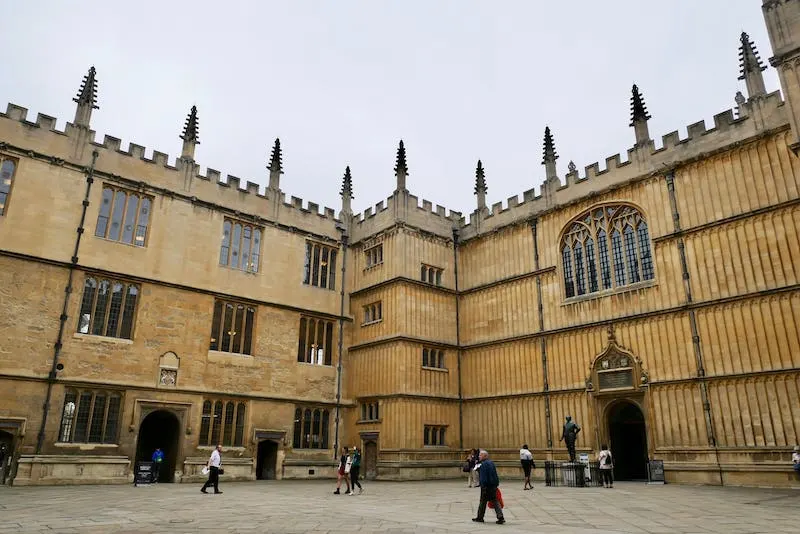 First of all you'll want to admire this incredible church from the outside. Then admire the ornate beauty and tranquility from the inside. And finally climb the tower to see one of the best views in Oxford!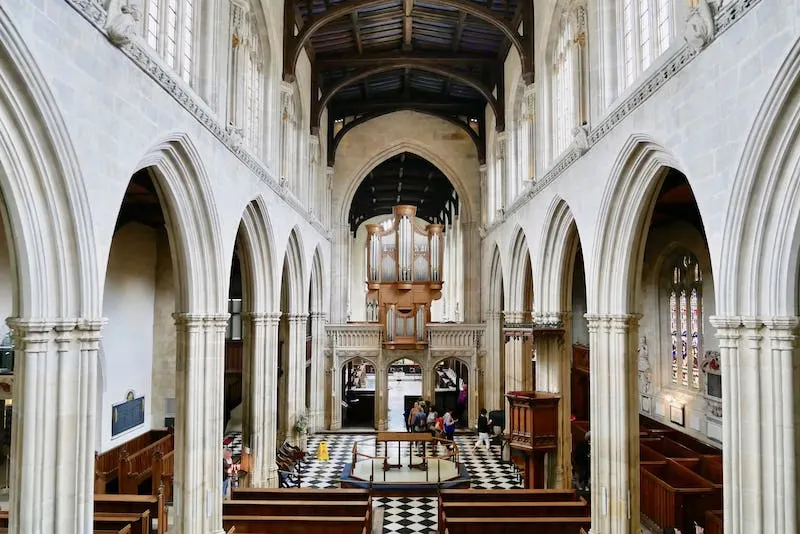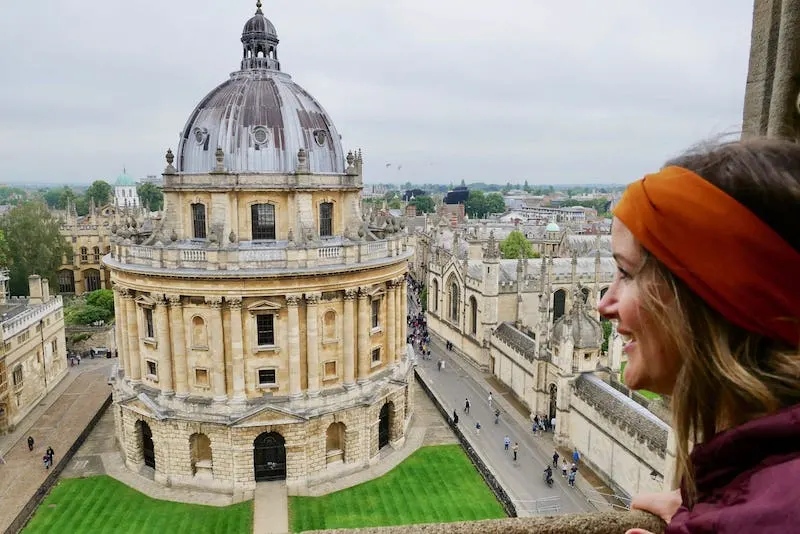 Travel Hack Tip: Lots of people also recommended climbing up Carfax Tower, which I did and I enjoyed, but the views weren't nearly as lovely as the views from the church. If you only plan to climb one tower during your trip to Oxford then make it the one at University Church of St Mary the Virgin.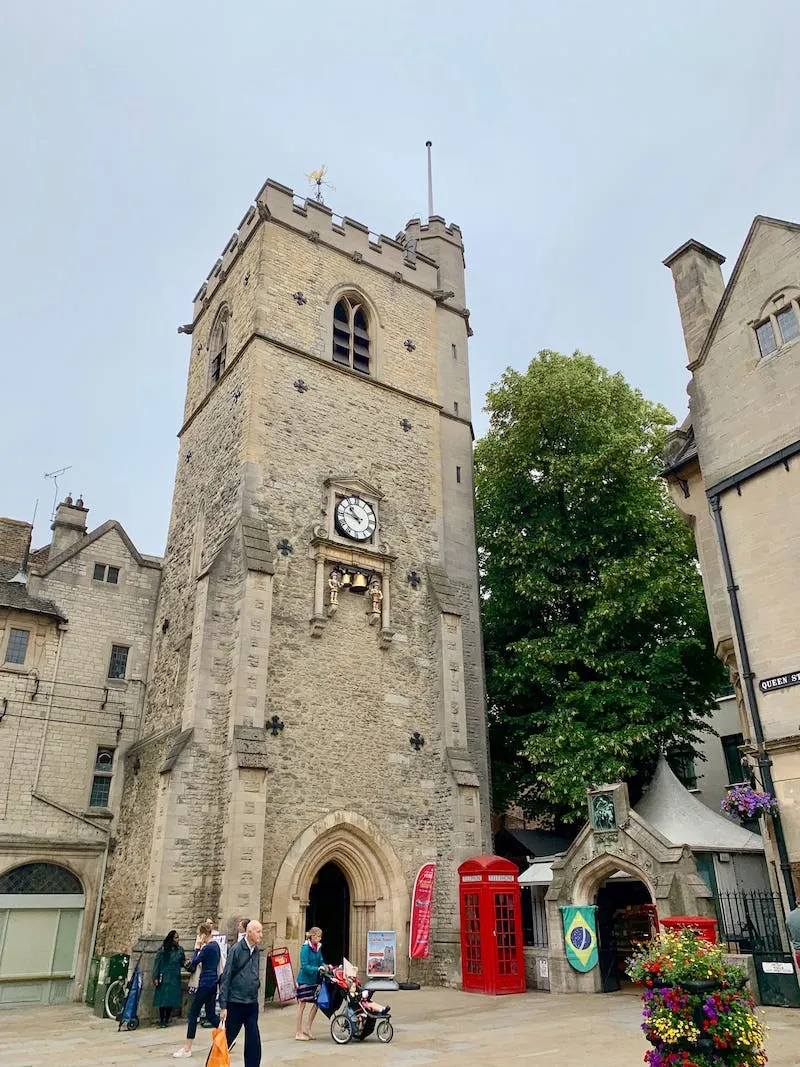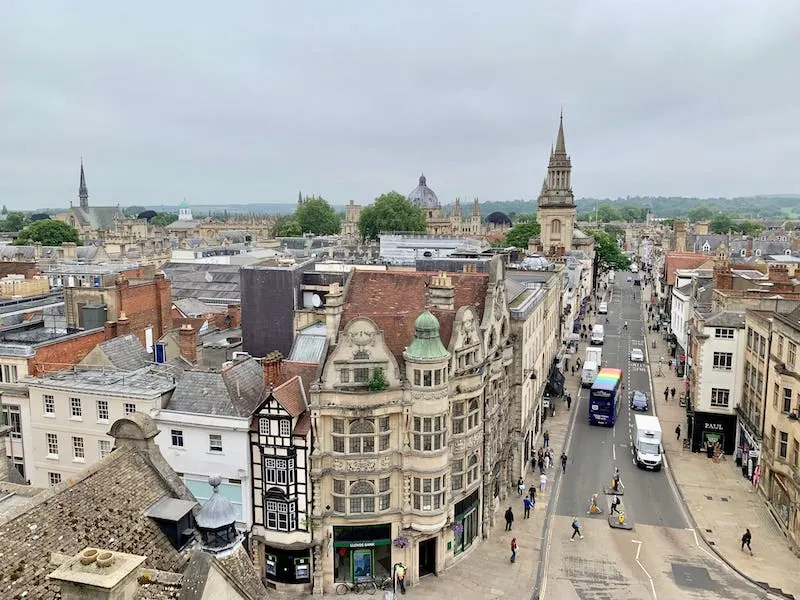 There are a few Harry Potter tours to choose from in Oxford and they'll take you to some of the film locations from the films! This is a must for Harry Potter fans but even if you're not a Potter fanatic then it's a lovely way to see some of the magical spots in the city.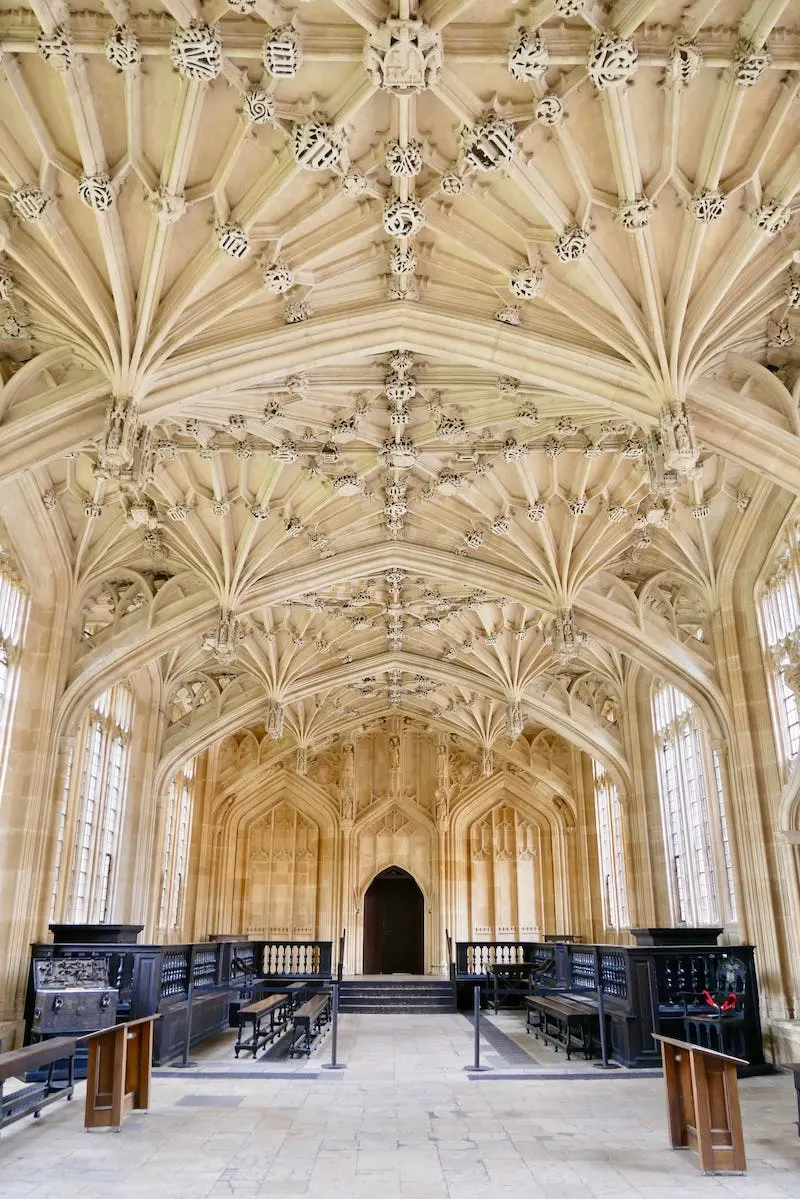 If you're feeling active then you can't miss the chance to try the traditional activity of punting! You can hire a punt from Magdalen Bridge and enjoy a leisurely trip down the River Cherwell.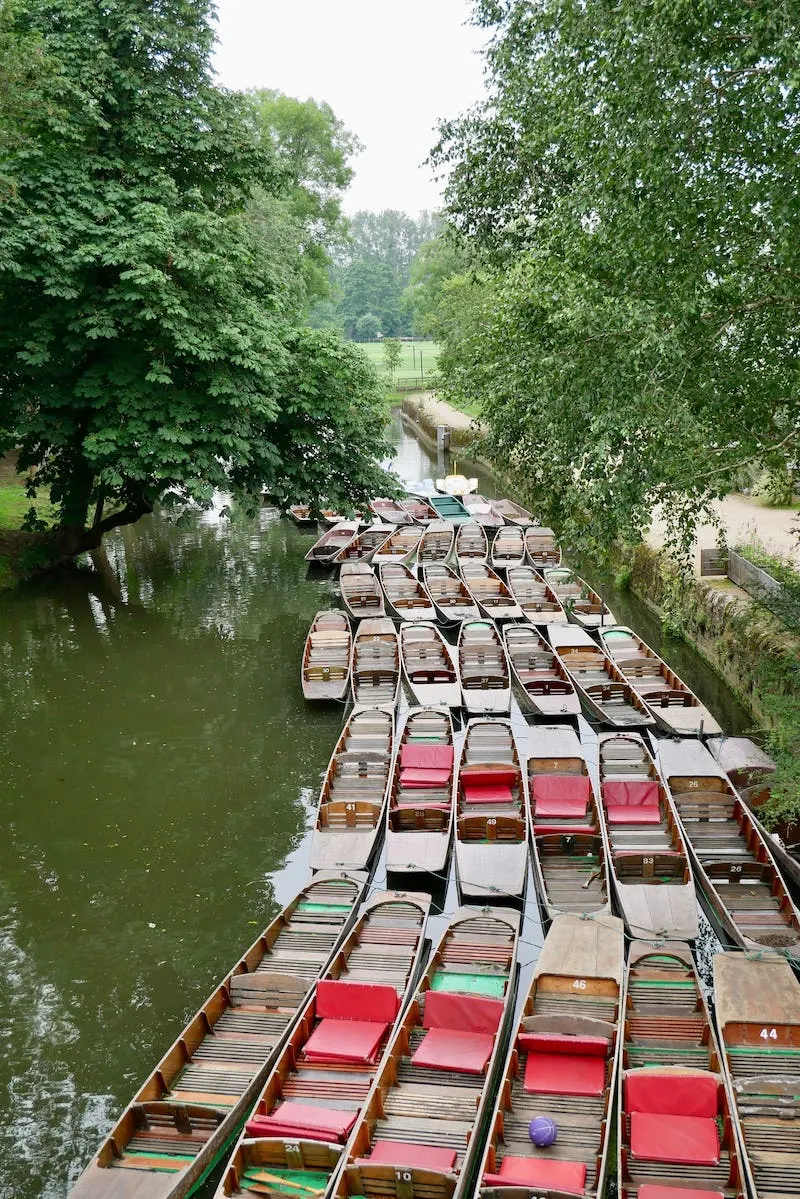 If you aren't historied out yet, visit the castle! You'll need to take a tour (again, I recommend booking online) and a costumed character will lead you through the 1,000 year old castle while recalling stories from the past.
If you've got longer in Oxford
Finally, if you've got half a day spare then I'd definitely squeeze in a trip to Blenheim Palace. This was the birthplace of Sir Winston Churchill and the home of the 12th Duke and Duchess of Marlborough. It's a World Heritage Site boasting and there are over 2000 acres of landscaped parkland and formal gardens too!
It's about a 20-25 minute drive from Oxford or the Number 7 bus leaves from the city centre every 30 minutes.
This trip was a collaboration with Jurys Inn.
Do you have any more recommendations for things to do in Oxford? This Oxford guide is for first-timers to the city but I'd love some recommendations for my next trip!