If you're keen to try glamping but you don't want to leave the luxuries at home then I know just the place for you. Let me introduce you to North Star Club, a magical woodland hideaway in Yorkshire.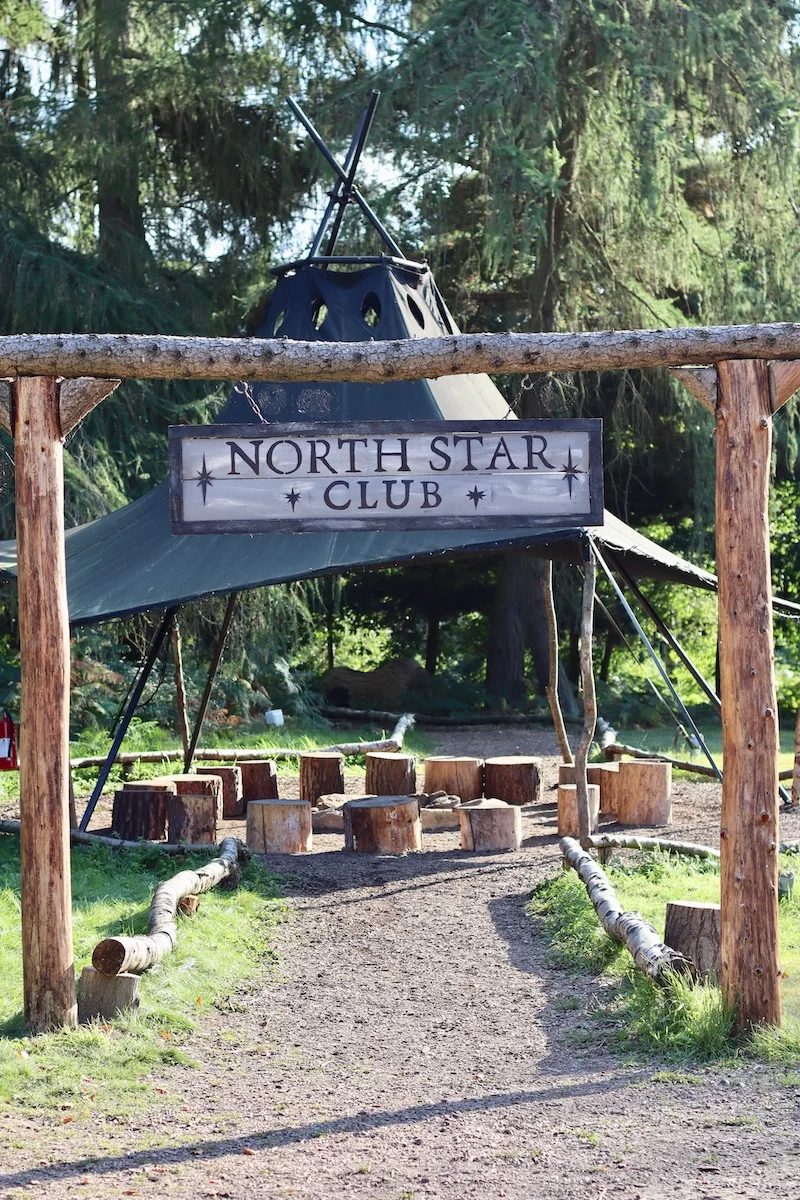 If you've ever wanted to run away from reality and escape to a cabin in the woods then you'll love it. And you'll love it even more if you'd want that cabin to be stylishly chic and cosy with central heating, hot water, a fridge, a log burner and a gas BBQ. Oh, and while we're adding things to the wishlist, why not add a huge copper bathtub, luxurious natural toiletries, a four-poster bed, faux fur throws and maybe chuck in a private sauna too?
Yes, now we're talking!
You'll want to feel like you're in an isolated woodland, a million miles from civilization…but the reality of that might not be so fun, so let's go with the 'illusion of isolation' while actually only being 5 minutes from Tesco and a short drive to the motorway, because we want to get there quickly and we always forget something!
If this sounds like your idea of a perfect weekend break then you're not alone!
I visited North Star Club recently and after posting about it on Instagram I think it's the place I've had the most, 'Oh I've been there and I love it!' responses ever. North Star Club is part of Jollyday's Glamping and it's a newer, more luxurious retreat.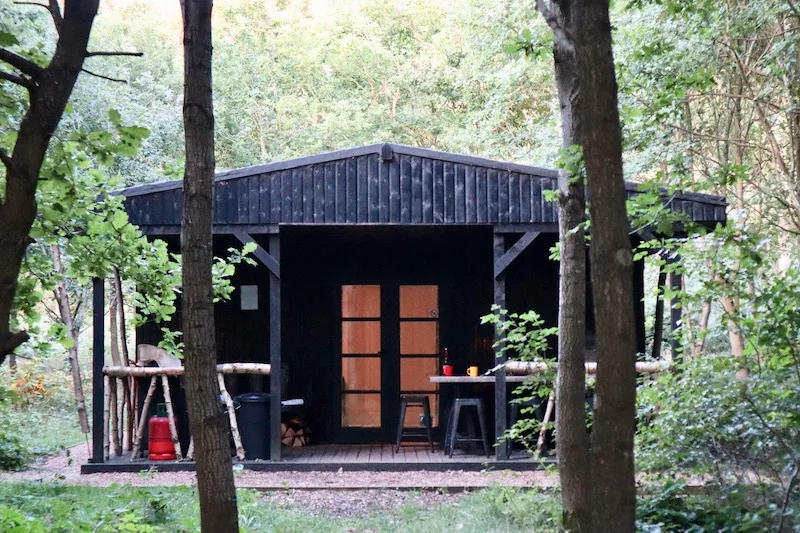 One thing I love about glamping is how affordable it is so I will begin by saying that North Star Club isn't exactly an affordable option. We stayed in their Star Suite which, admittedly, is the most luxurious and most expensive of all their cabins. For one night it cost £295.00 plus a £50 refundable security deposit. This was for 2 adults, 1 child and 1 infant.
There are two types of suites to choose from at North Star Club; The Hideaway Suites which are smaller with a king sized bed and a double sofa bed. Or a Woodland Suite with two bedrooms and a living area. Both types of suite have a bathroom, a large veranda looking out to the forest, a gas BBQ and a hairdryer.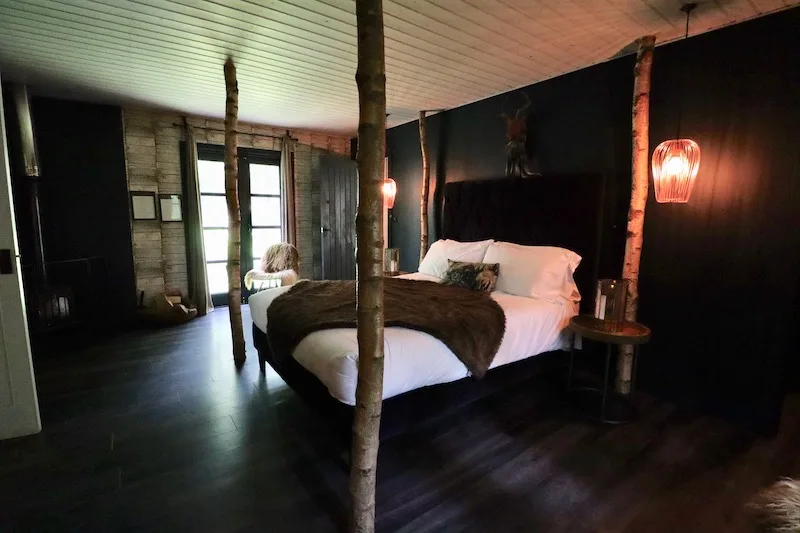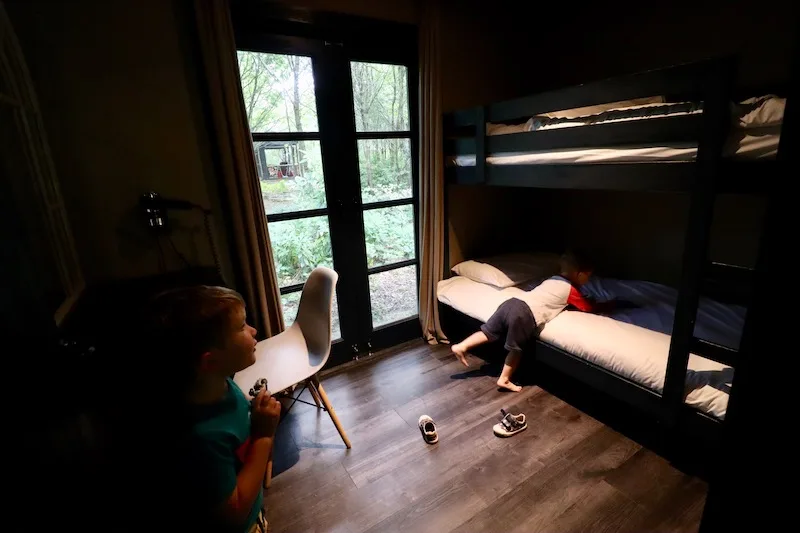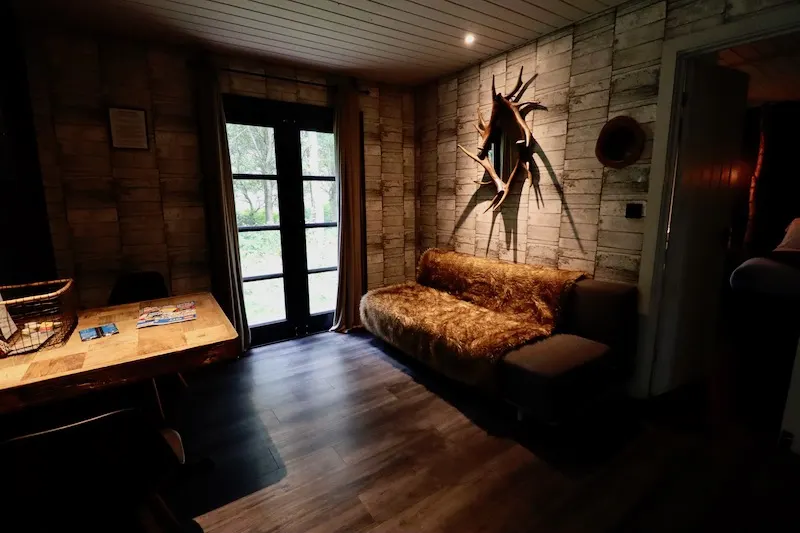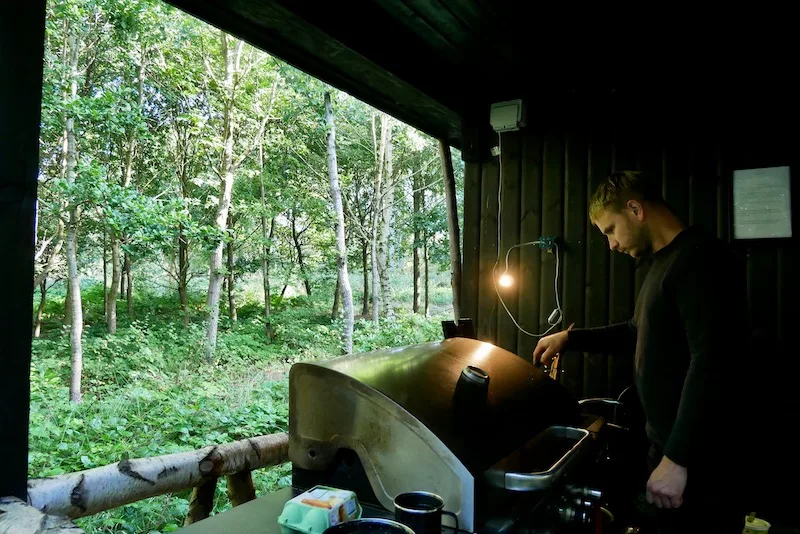 It was mainly due to the huge copper bathtub that I'd booked the Star Suite. Sam has wanted a bath like this for years but I've always refused because I know it would be a nightmare to clean. Oh the reality of adulting!
Another really nice feature of the bathroom is that the double doors open so you could have a bath looking out to the forest. And if you're really brave, you could fire up your private infrared sauna and fill your bath with cold water and do the whole sauna followed by a dip in cold water thing. I'm pregnant so we didn't do this but I love it when I'm feeling brave enough!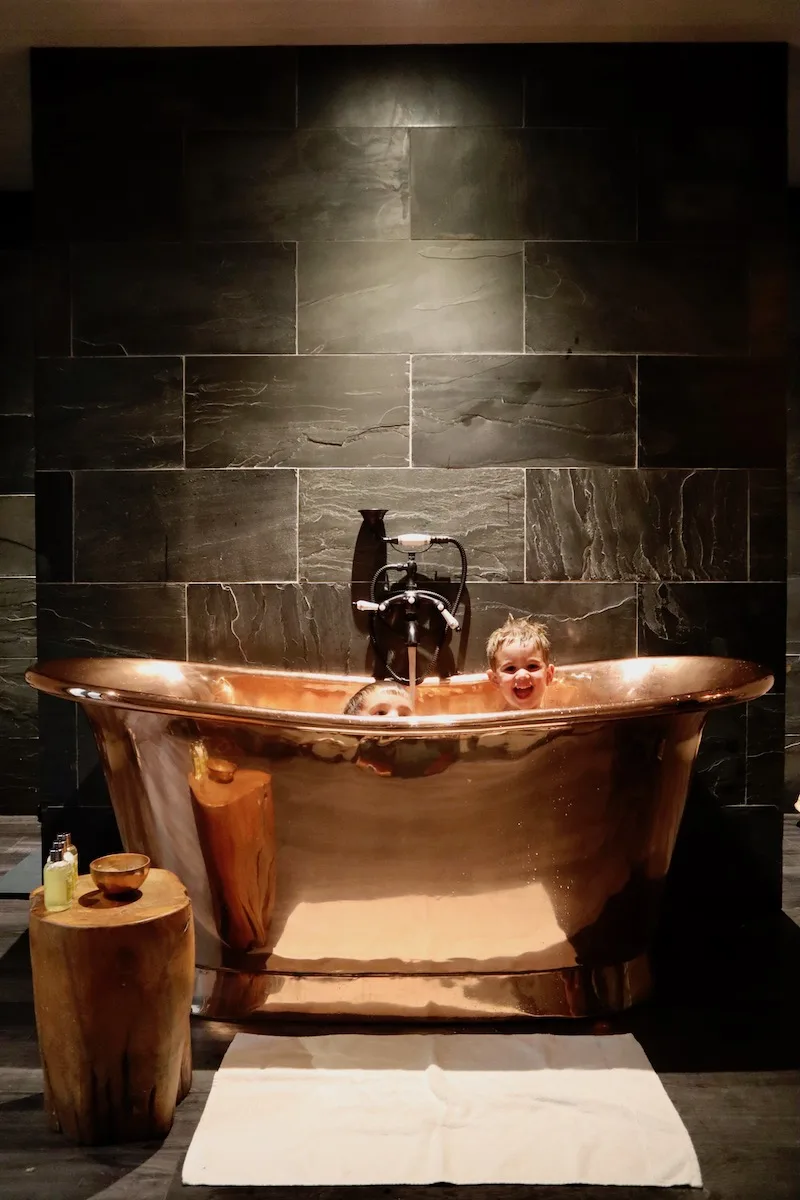 Arriving at North Star Club
Check-in time is officially 4pm but we received a text message at 2.30pm saying our cabin was ready.
Sam and I entered our cabin like excited children, so you can only imagine what George and Joseph were like!
This really was a magical woodland hideaway and the gorgeous decor with twinkly lights and plush textiles made it feel extra special.
We explored the woods and visited The Woodshed where there's an honesty tea bar with a coffee machine and a great selection of teas and fresh chocolate brownies. This was a lovely, communal space and I imagine it's even nicer in the winter when the fire is roaring.
[one_half padding="5px 5px 5px 5px"]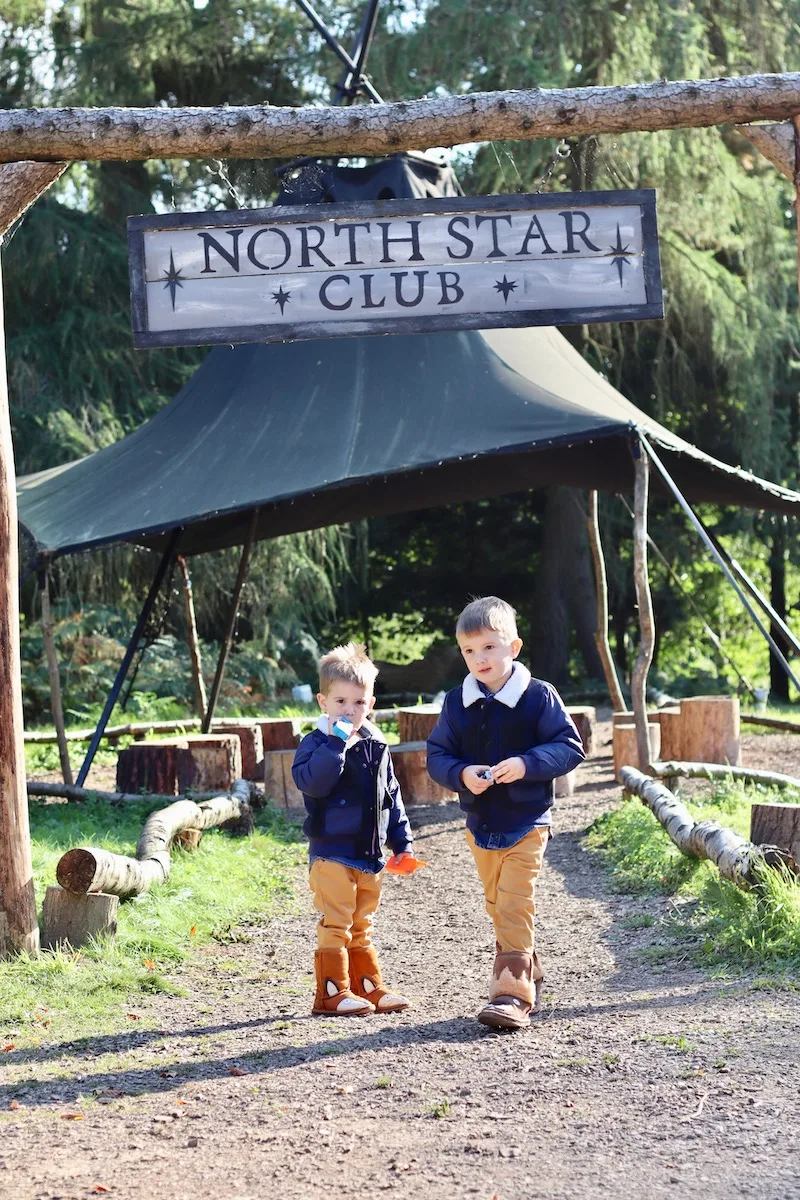 [/one_half][one_half_last padding="5px 5px 5px 5px"]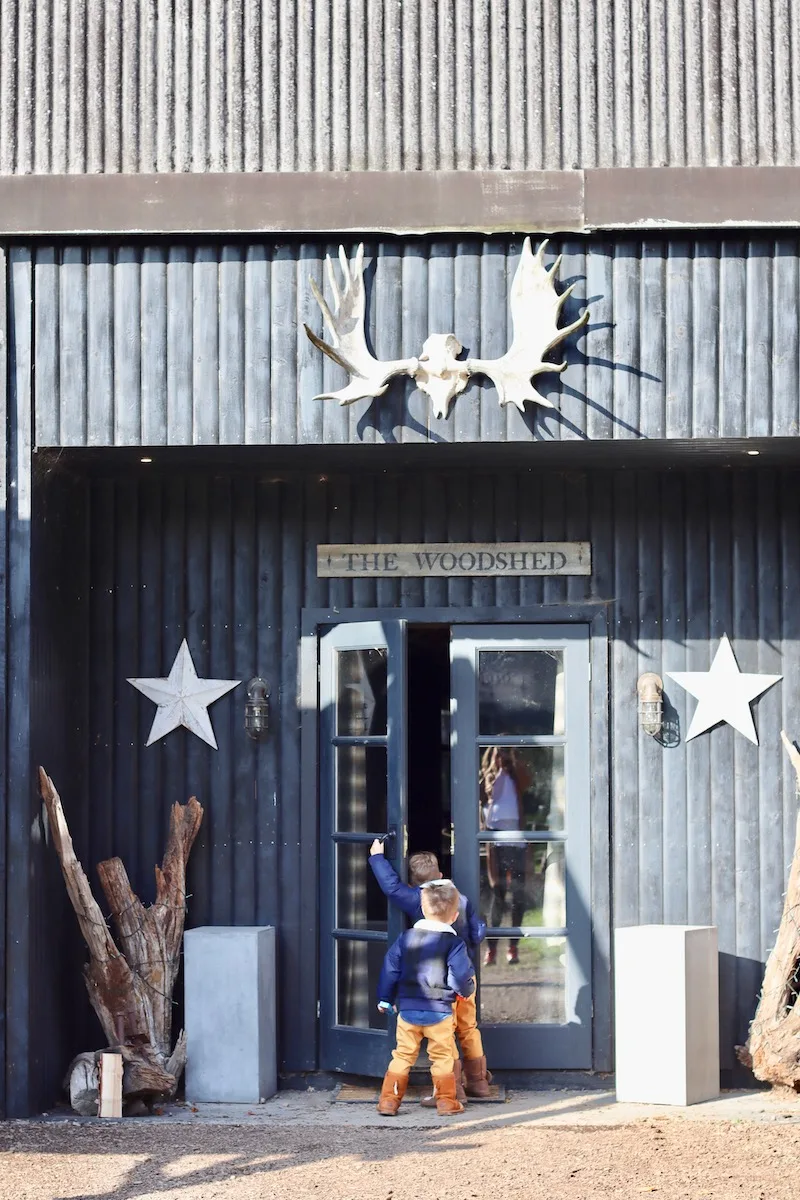 [/one_half_last]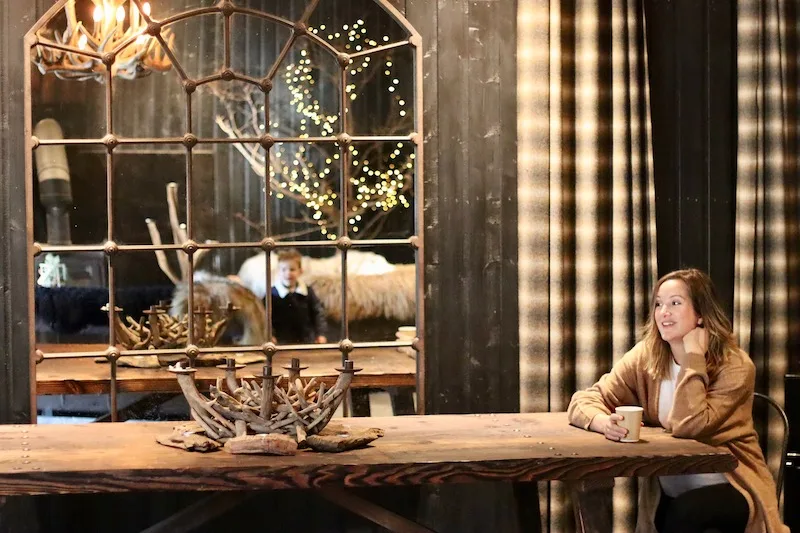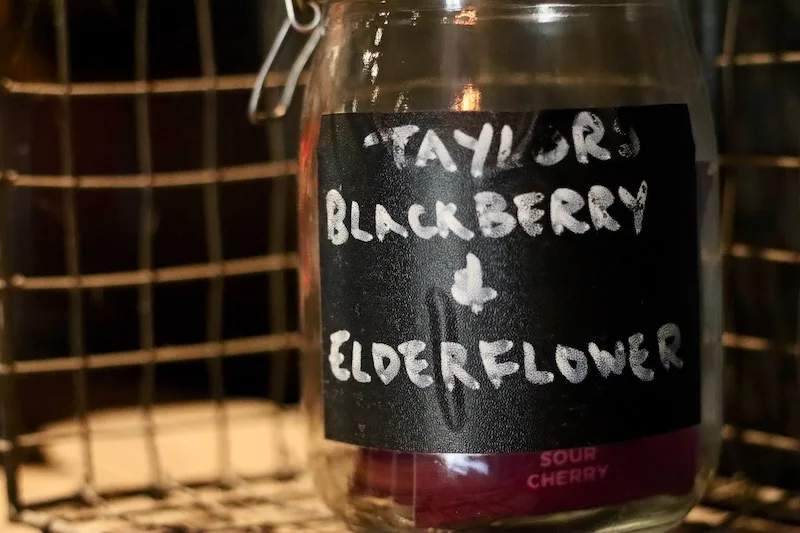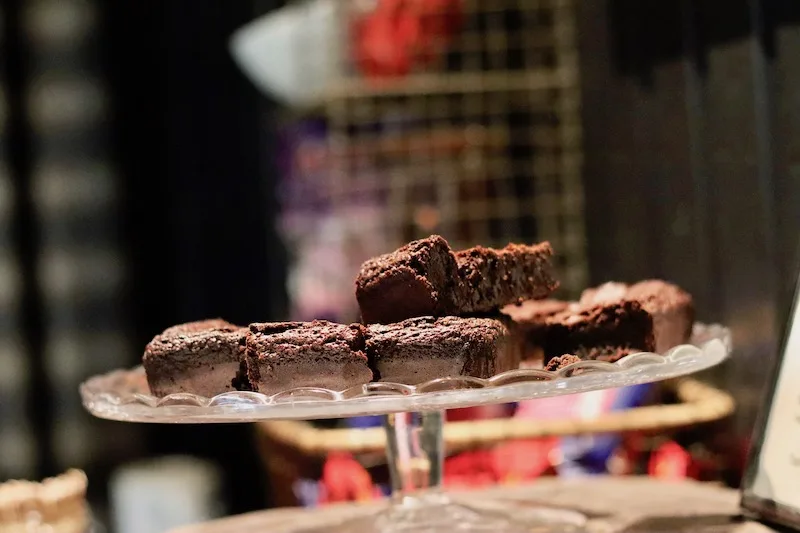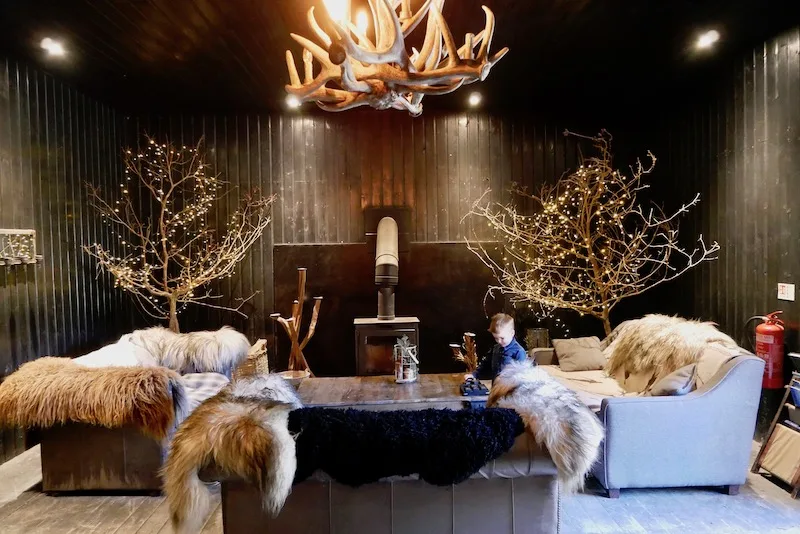 [one_half padding="5px 5px 5px 5px"]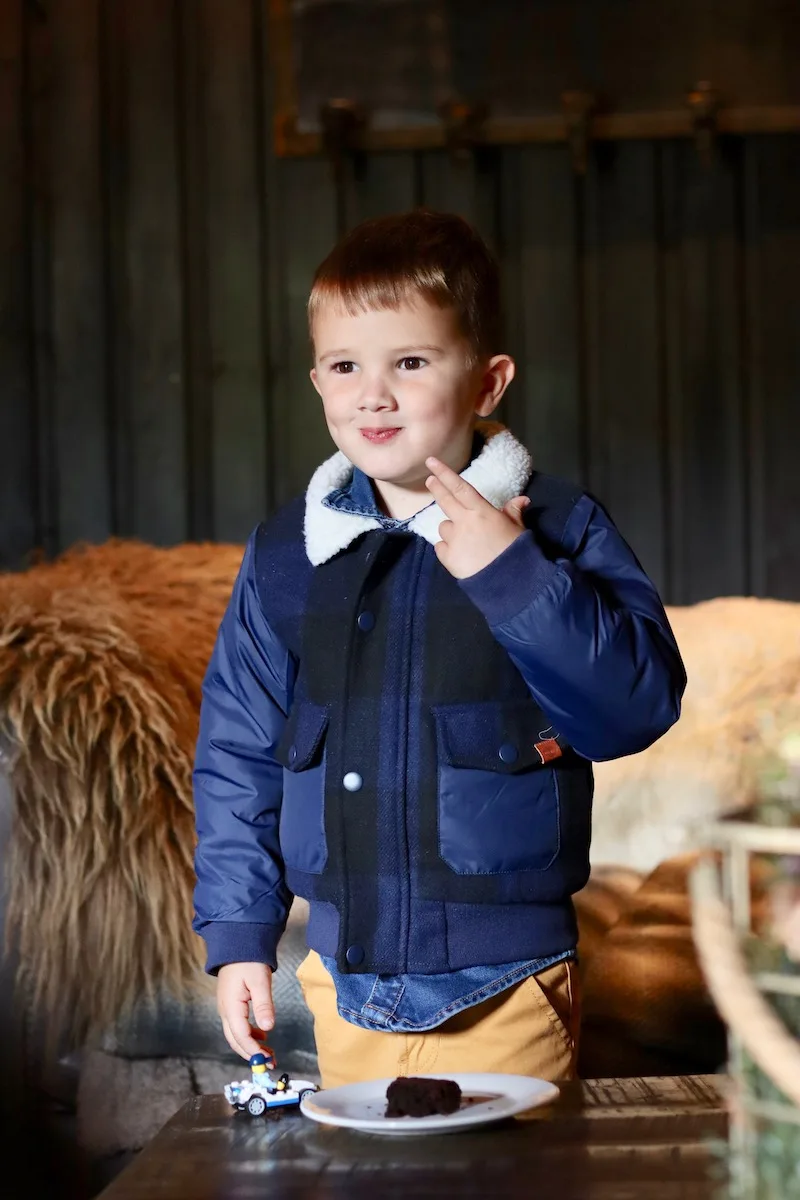 [/one_half][one_half_last padding="5px 5px 5px 5px"]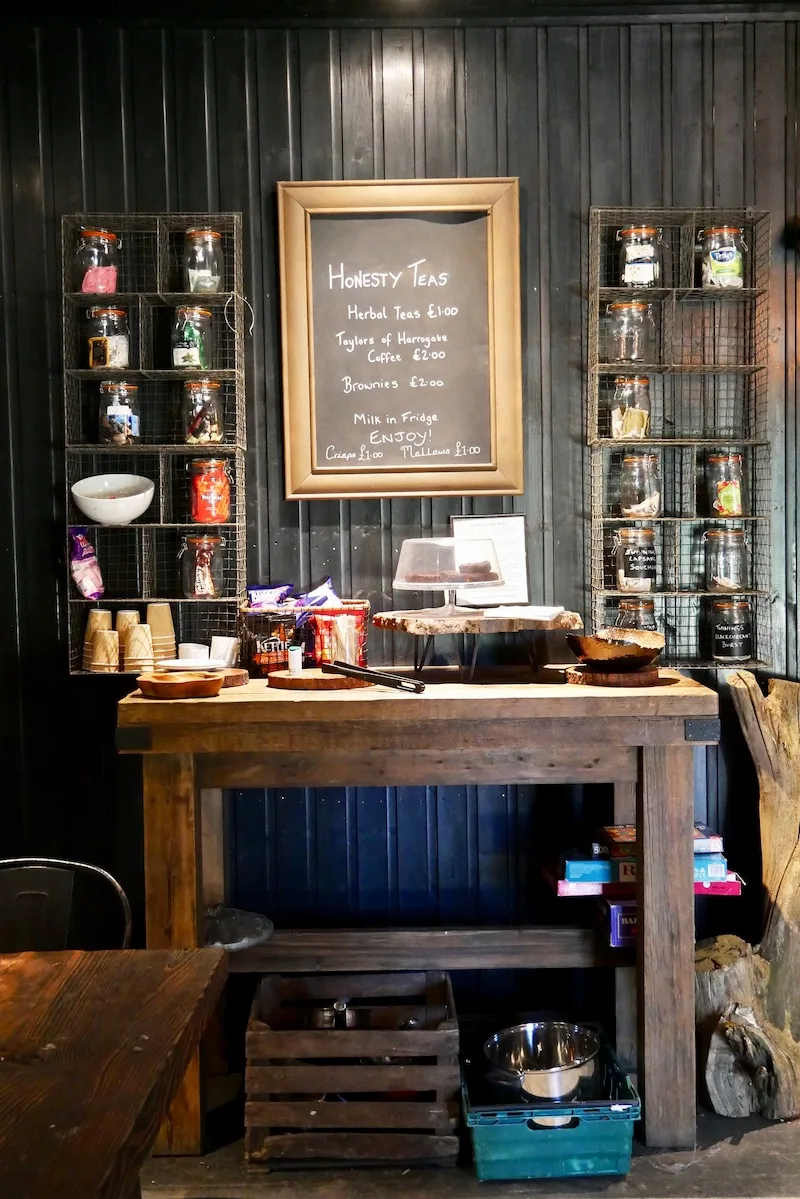 [/one_half_last]
Winter at North Star Club
And that's something that's very special about North Star Club; I actually think it would be even nicer to visit in the winter when it's cold and wet. North Star Club is so cosy it's the perfect place to curl up with a book and a glass of red wine and retreat for a weekend. Luckily, this is the UK and we get a lot of weekends with cold, wet weather. If you're planning a winter weekend away, I highly recommend North Star Club!
[one_half padding="5px 5px 5px 5px"]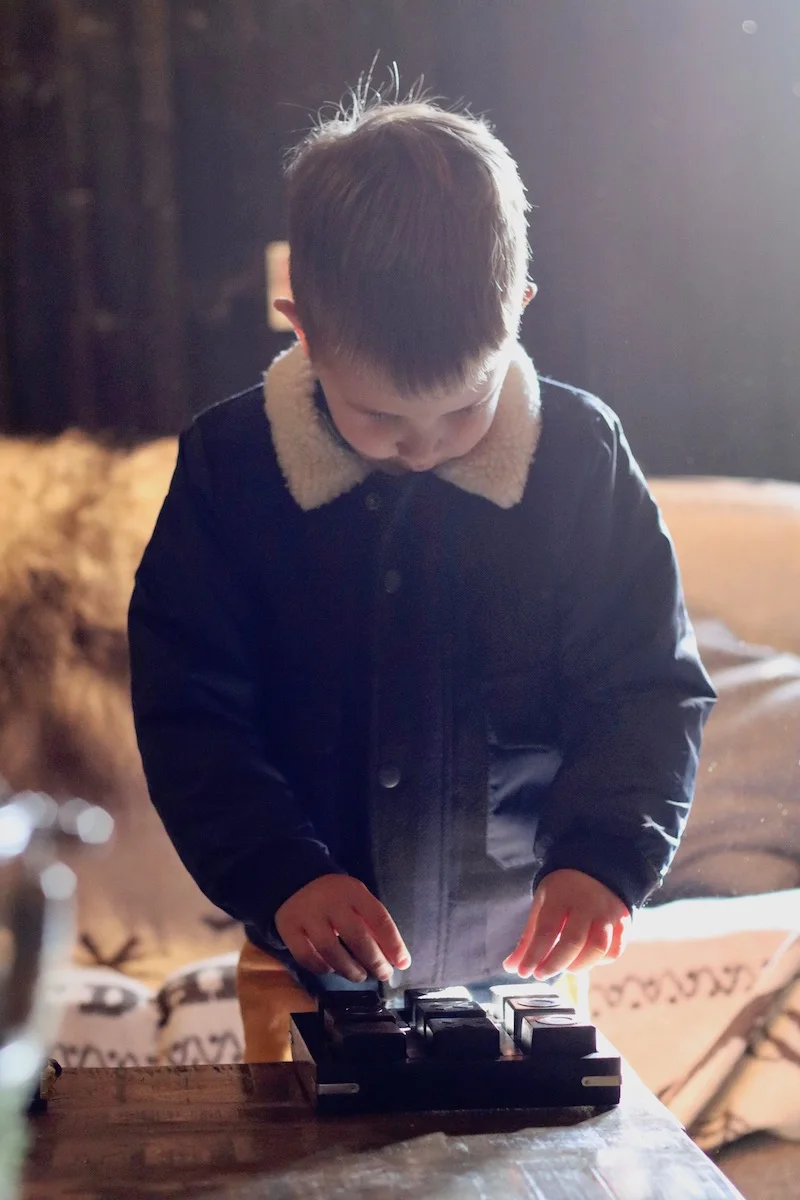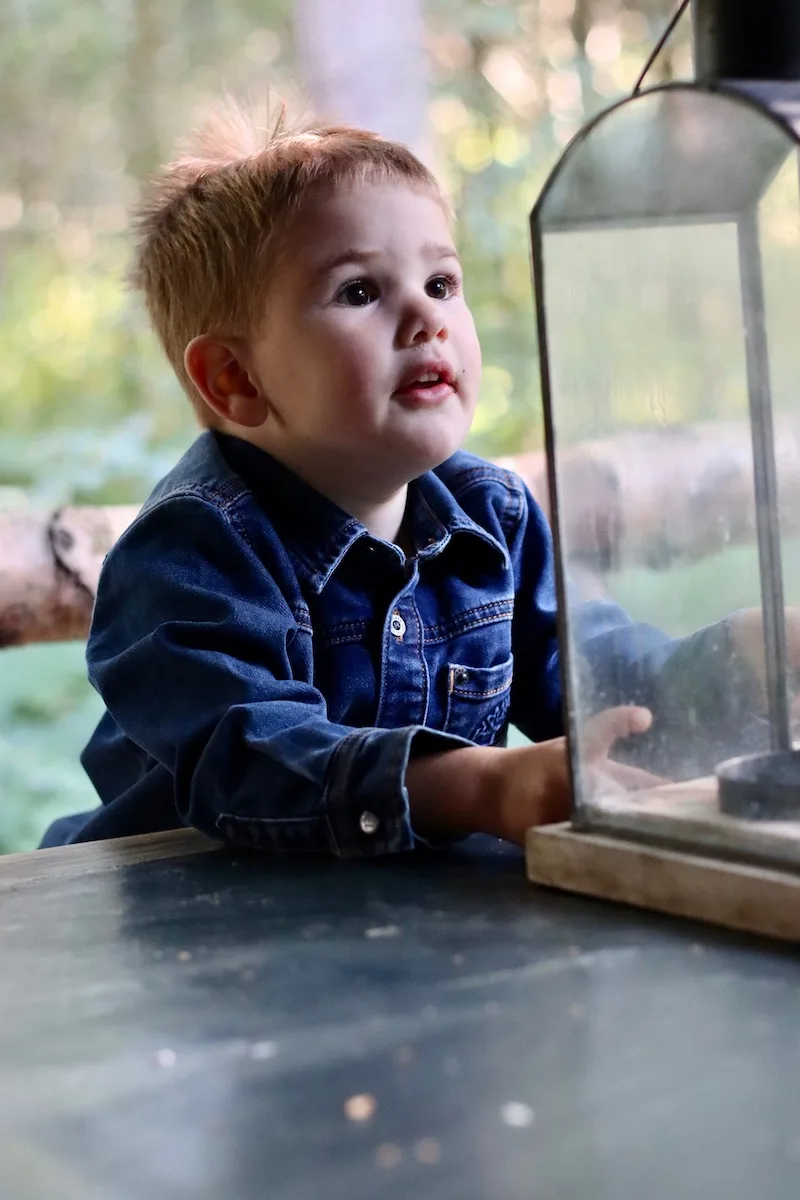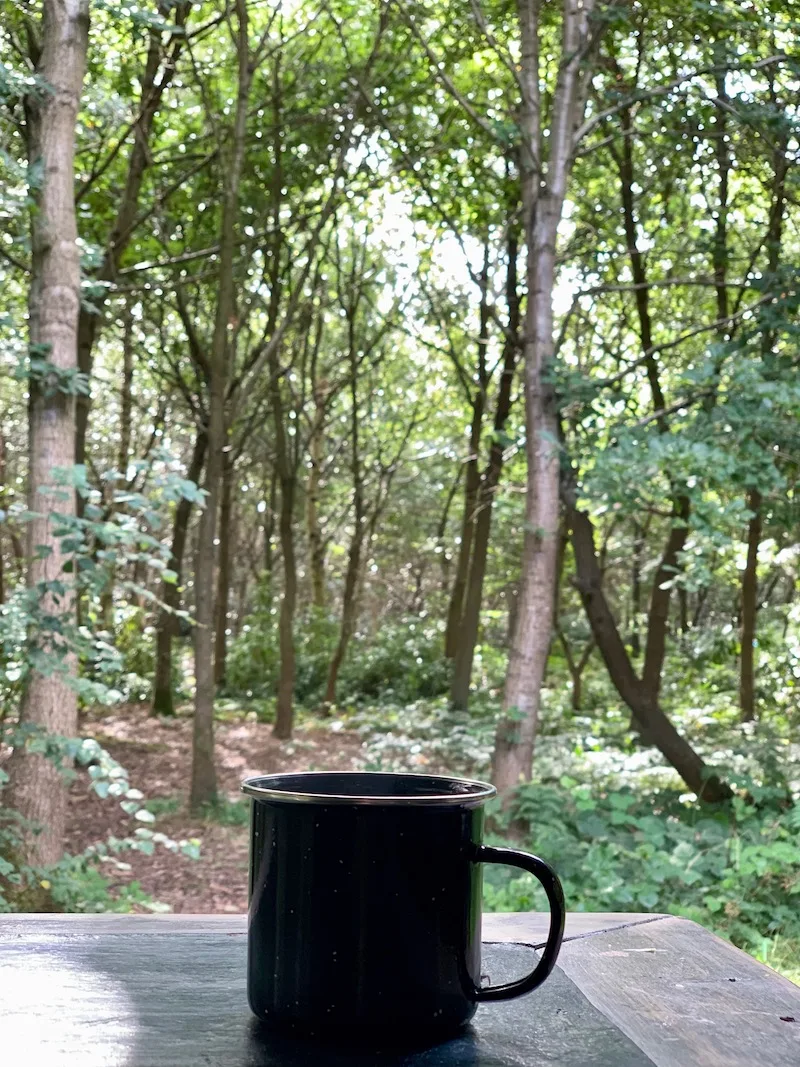 [/one_half][one_half_last padding="5px 5px 5px 5px"]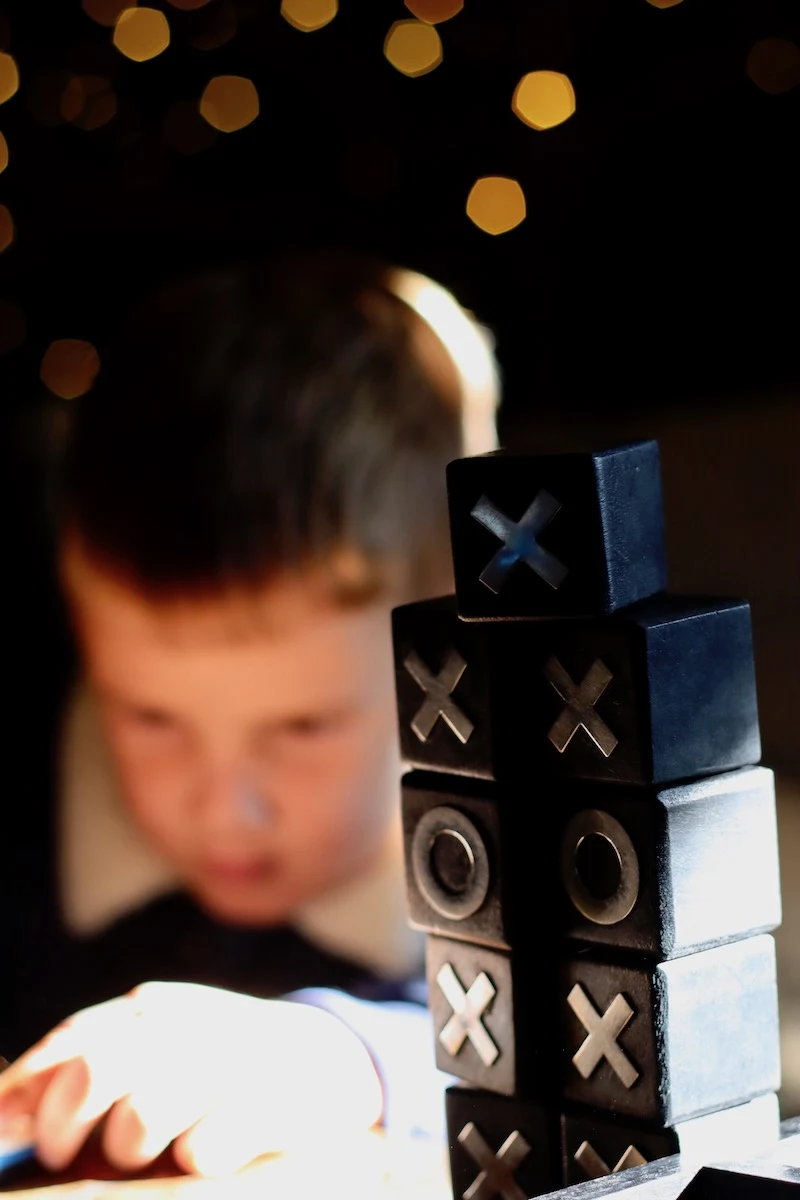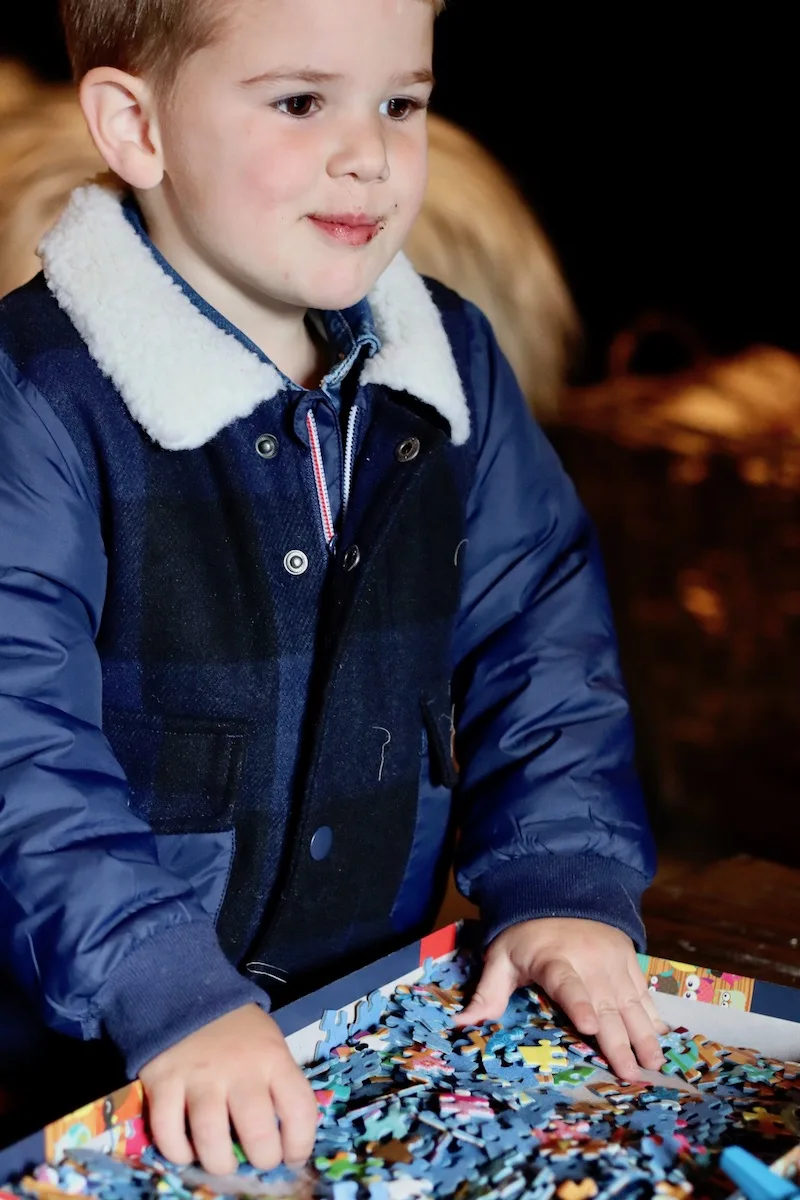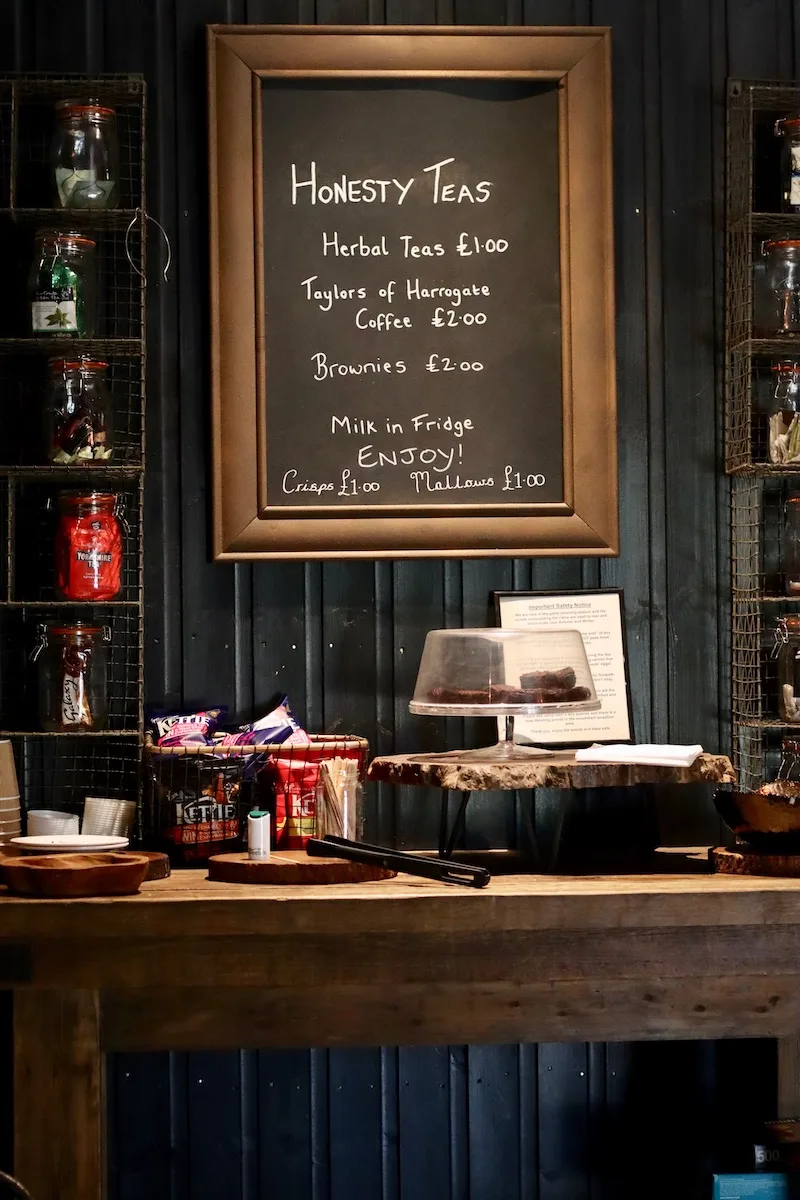 [/one_half_last]
Any negatives?
There were a few things about North Star Club that could be improved.
The cooking equipment was really limited. We did receive messages telling us to remember that this is glamping but we didn't even have a sharp knife or a bottle opener which even the most basic glamping sites provide. I was told when we arrived that if we were missing anything the lady would be on site for 20 minutes so ti give her a call and she'd come back, but in that exciting first 20 minutes it hadn't occurred to me to look for a knife and a bottle opener.
Another thing I thought was quite obvious is that they clearly have a lot of large parties who might get rowdy and leave a mess. Some of the information felt a bit like the warning notices I had as a student. It was all valid information and I understand why they have to tell people, but it was worded in the way like you'd talk to a stroppy teenager who would probably be sick on the pillows and spill wine on the sofa – not the way you'd speak to an adult who just paid £300 to stay here. But maybe that's the copywriter in me who gets pedantic about words and meaning.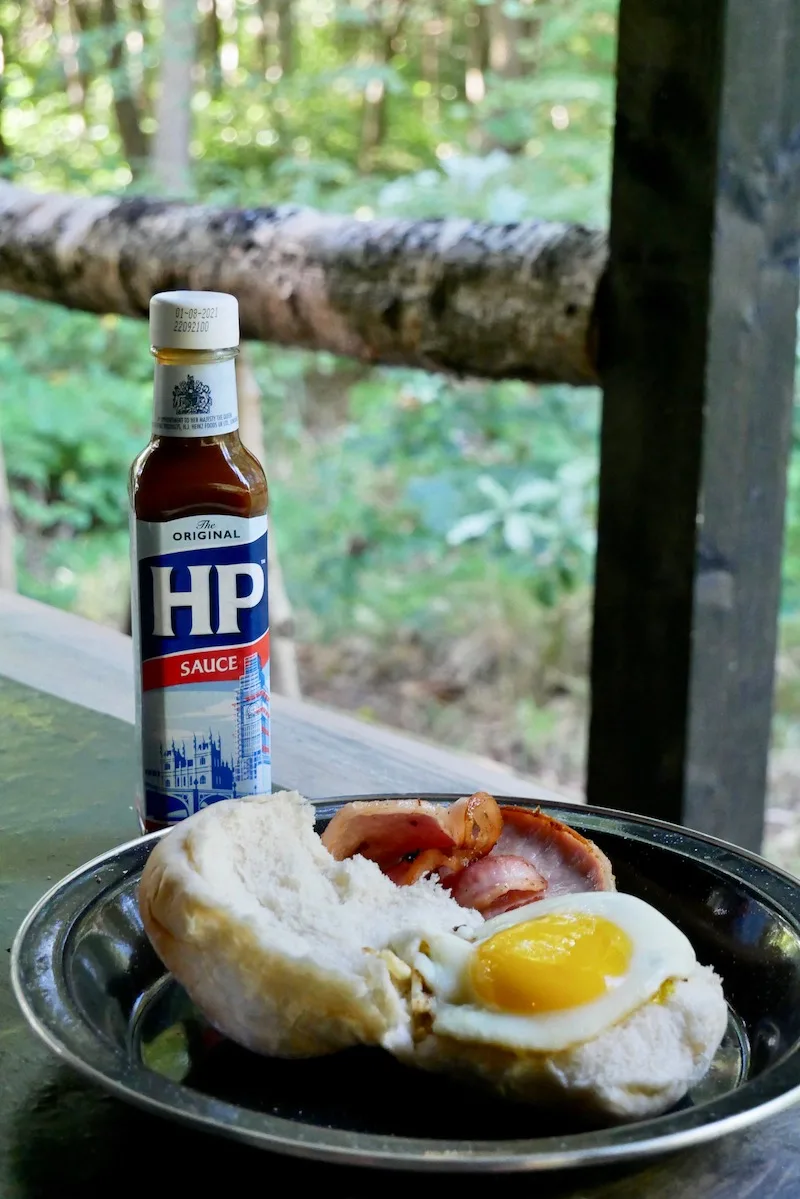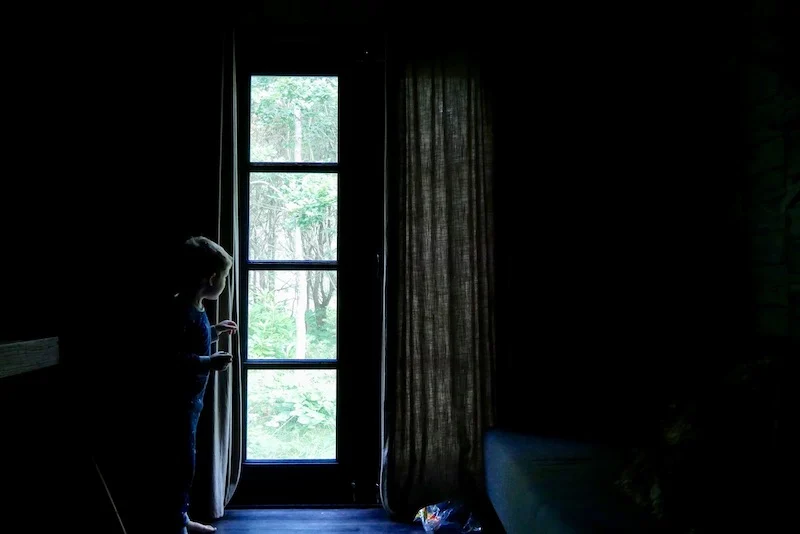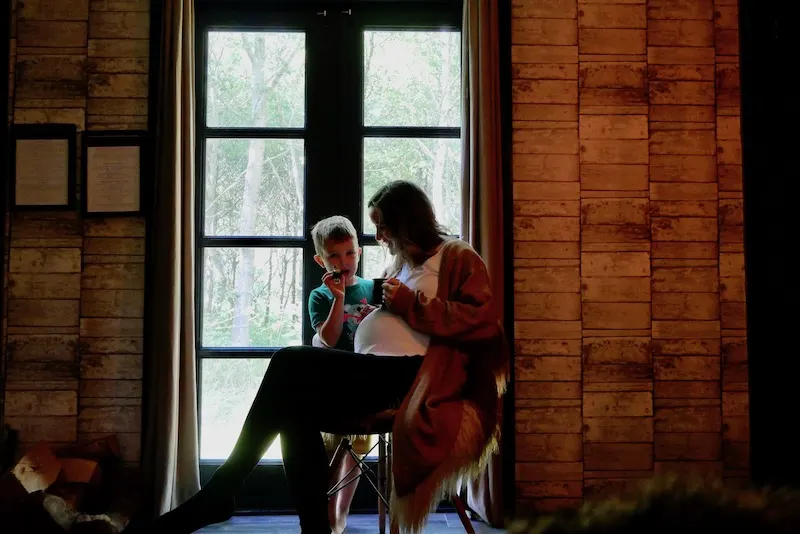 Who is North Star Club best for?
When we arrived I was told they have a lot of hen parties and a large group has just left who had hired the whole place for a joint 40th birthday party – which would be incredible! The suites are spaced out in the woods so I wouldn't worry too much about being there at the same time as a hen party as I think it's unlikely you'd be disturbed.
North Star Club is perfect for couples wanting a relaxing and romantic break.
We went as a family and our boys (aged 2 and 4) loved it, but there are better child-friendly options out there. The kids were very welcome but I think North Star Club is best suited to adults who will appreciate the luxurious little touches. Having said that, if you want somewhere luxurious that doesn't compromise on the lovely things that keep adults happy whilst also keeping the kids happy then it's a good option.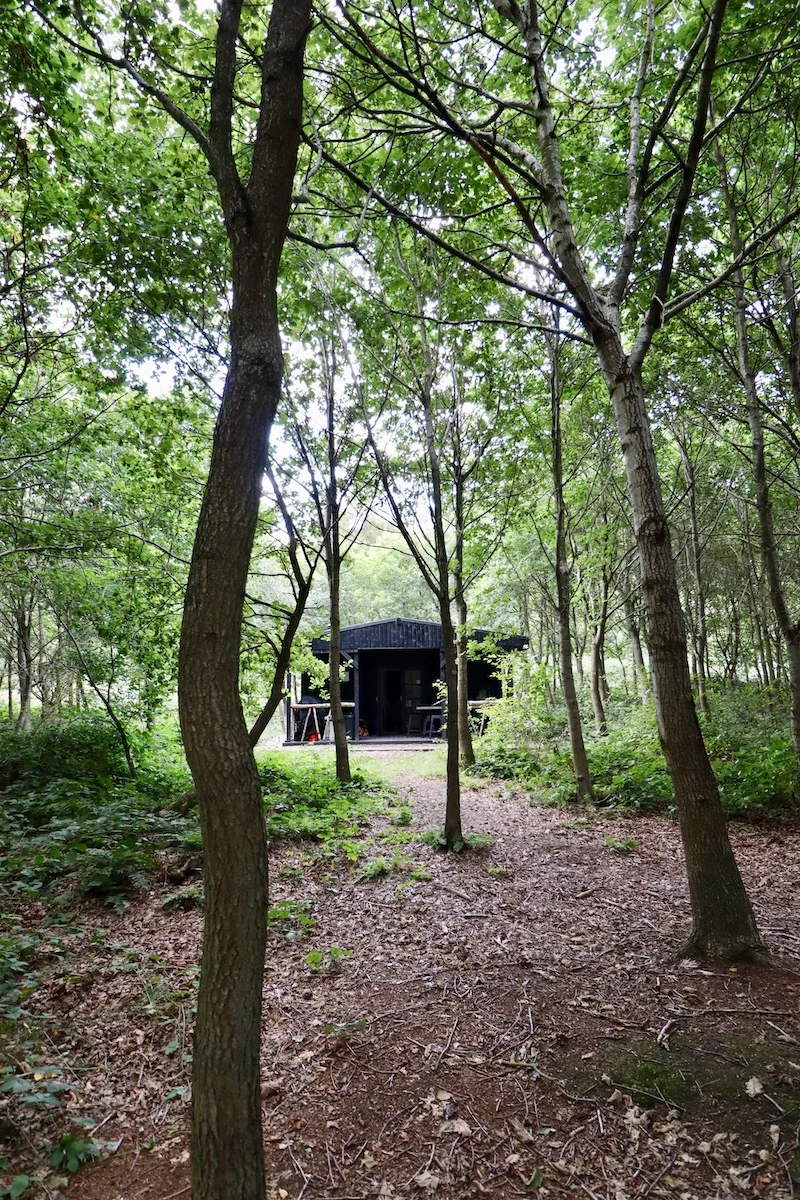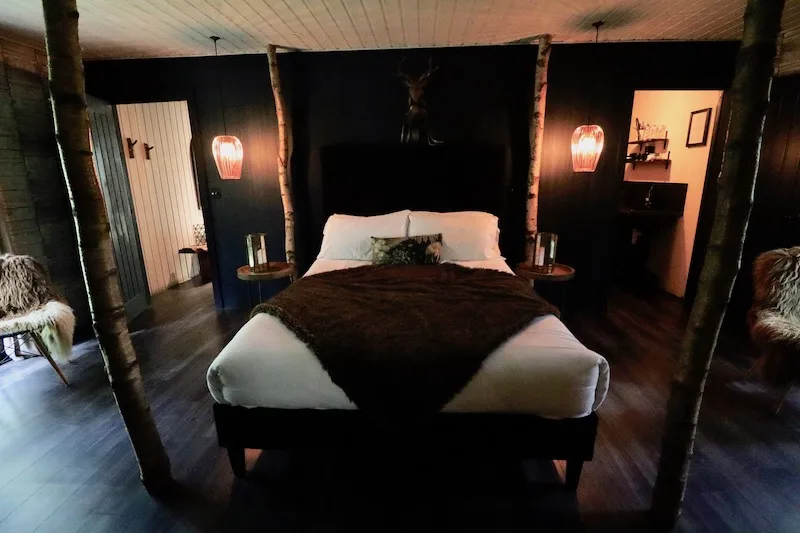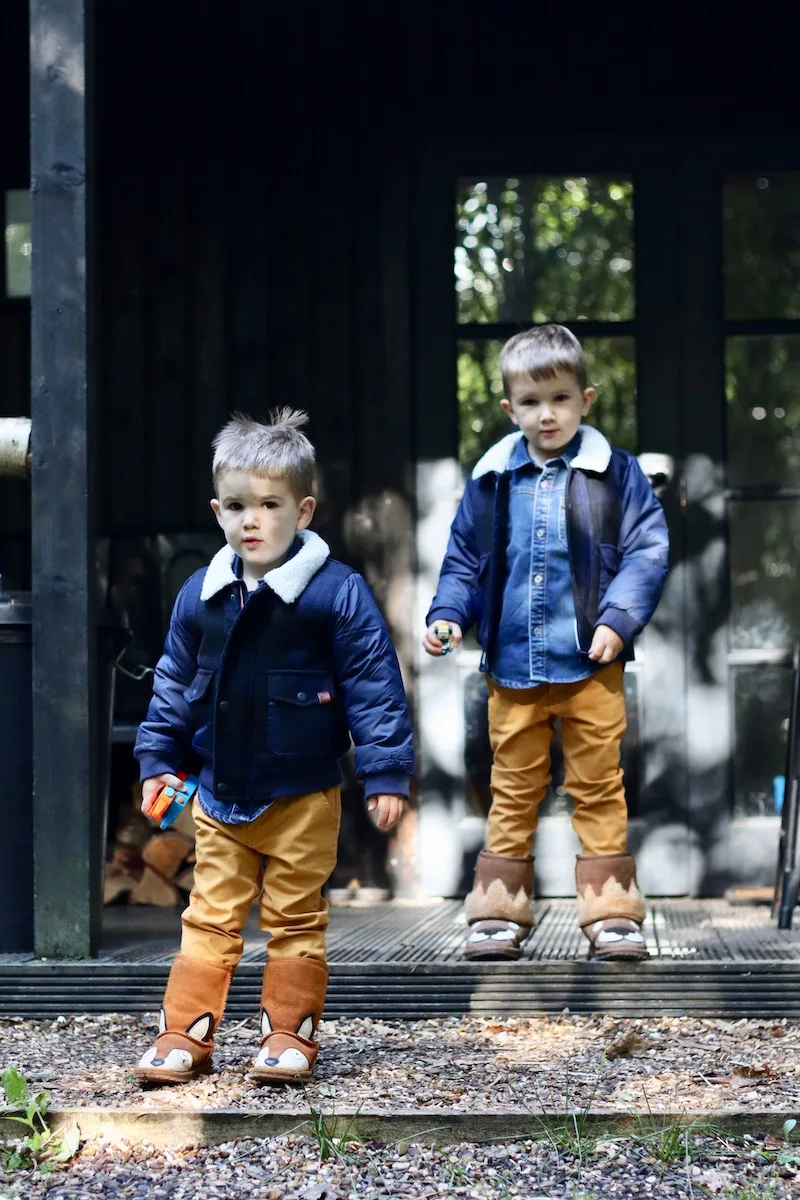 Would I go back?
100% yes!
I already want to go back just with Sam in the winter. I'd take a stack of books and a load of red wine and be very happy in my woodland hideaway.
Below are a couple of pics from Flamborough Head, a gorgeous place we visited on the way home.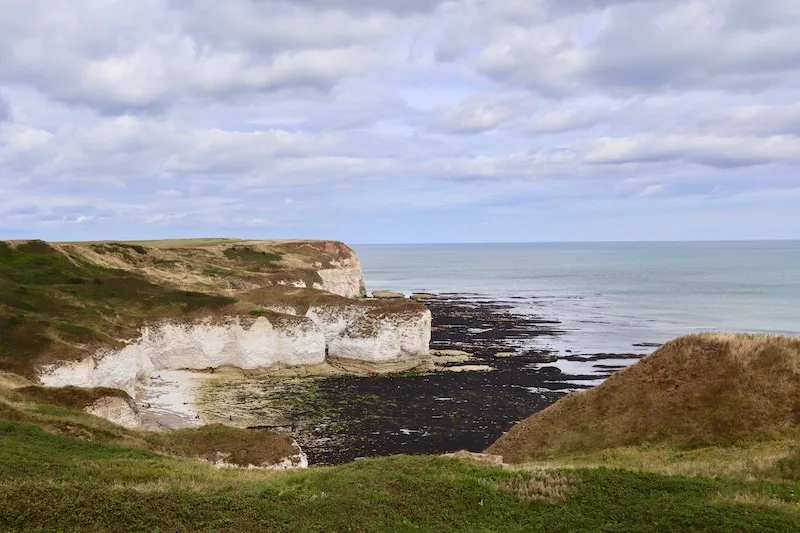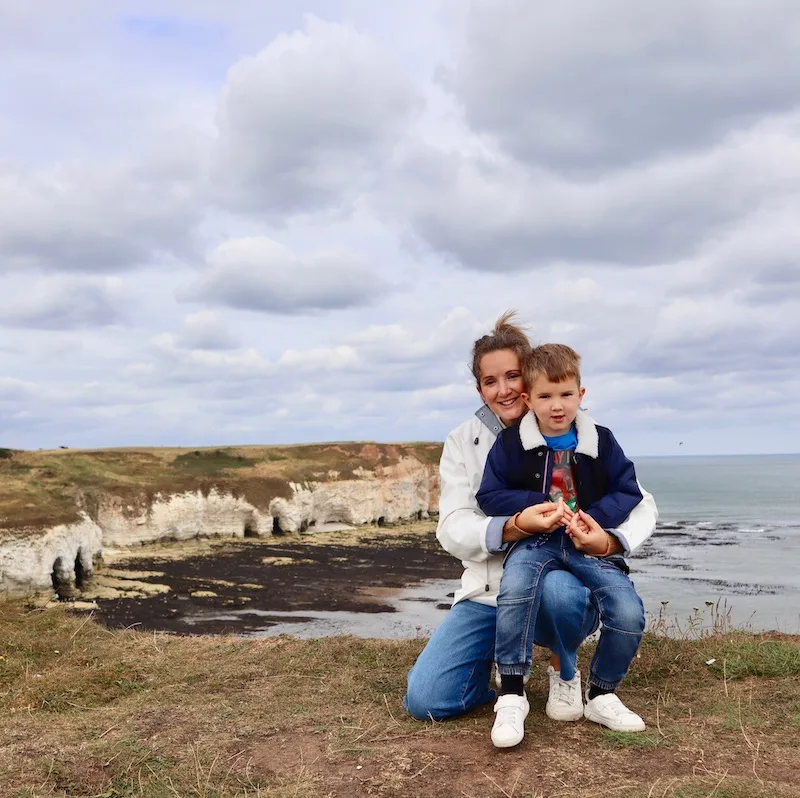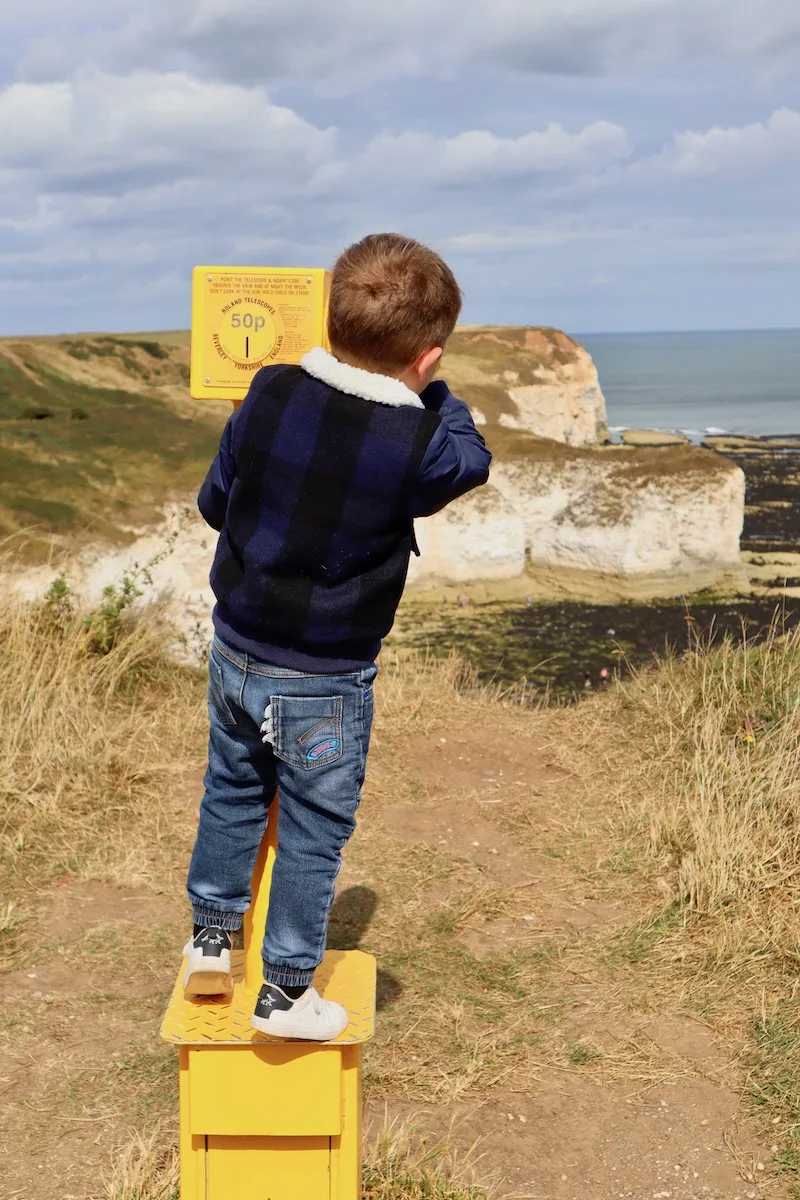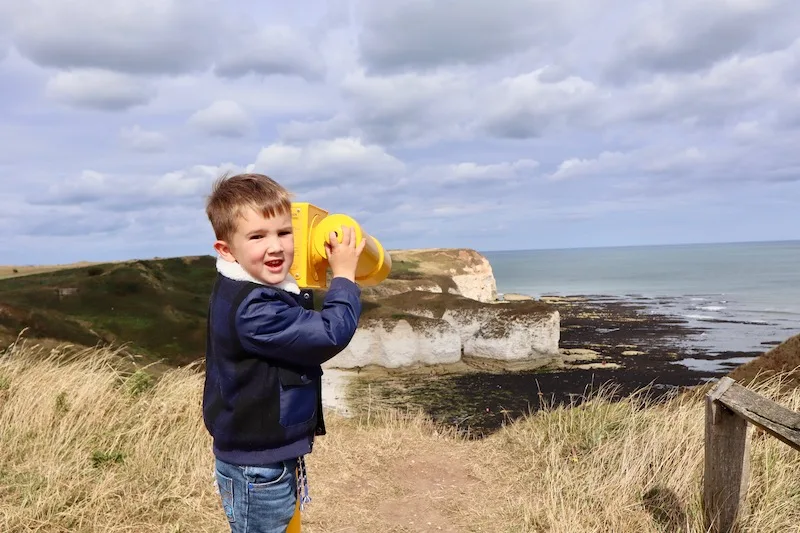 My trip to North Star Club was part of a summer campaign with Dacia. I was not required to post this review and I paid for my family's stay out of a set budget provided by Dacia. You can see more from my glamping trip and my partnership with Dacia on Instagram. Last month I visited Amber's Bell Tents with Dacia and my next trip will be to Camp Katur, also in Yorkshire!