"It's weird but I feel really at home here," I told the general manager of Palé Hall Hotel as I sipped champagne on a luxuriously grand sofa.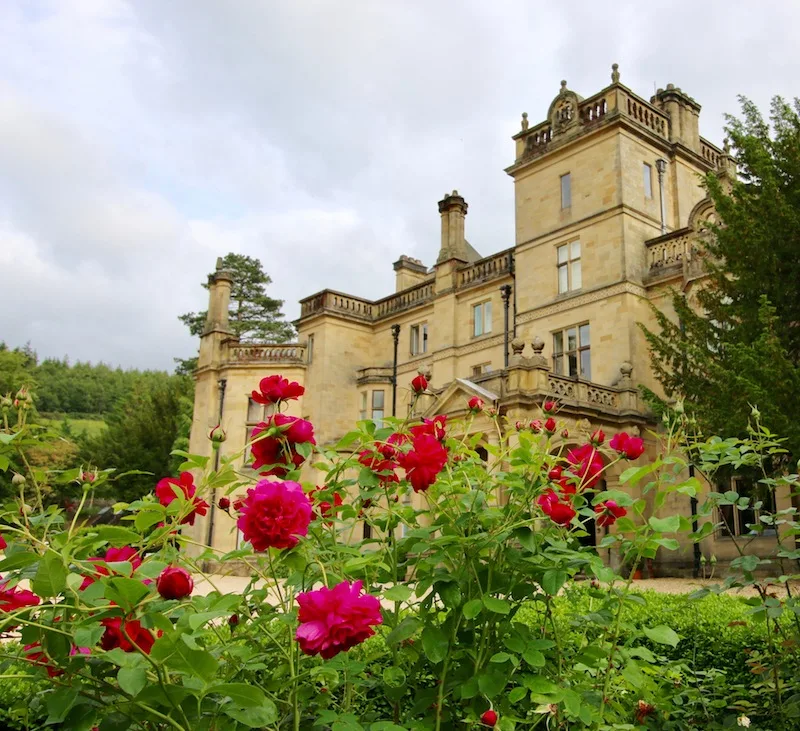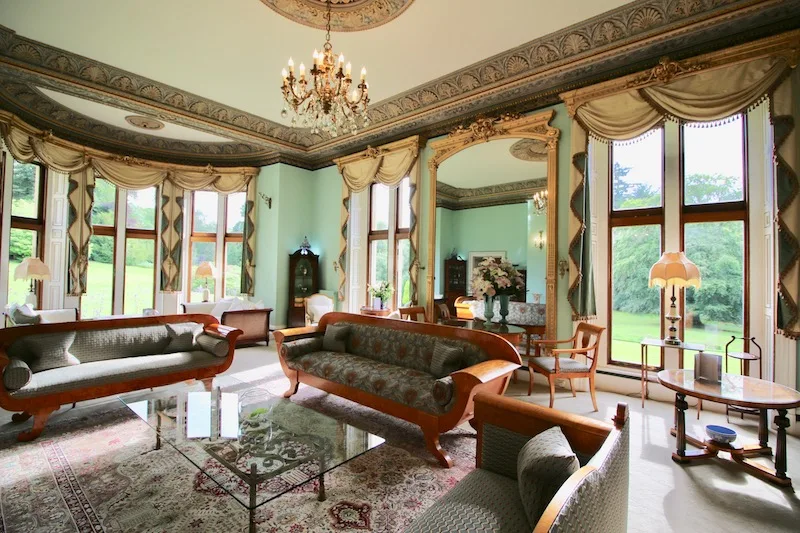 I looked around at my surroundings – the antique furniture, the ornate paintings, the enormous chandelier, the marble fireplace and the masses of white lilies that were perfectly arranged at each window, filling the huge room with that deliciously fresh scent, and I couldn't help but laugh.
This incredible hotel couldn't be further from my lovely but little home, so it seemed a bit ridiculous that I felt so at home here.
But Pim, the manager, smiled at me and laughed with this warm and welcoming chuckle.
'Yes!' he exclaimed, 'That's exactly how we want people to feel!'
While the hotel is wonderfully luxurious, it still has a welcoming charm that is comforting and homey. The staff don't talk to you like you're just another guest, they talk to you like you're a friend staying for the weekend. It isn't overly formal but your every need to attended to before you've even realised it's a need.
[one_half padding="2px 2px 2px 2px"]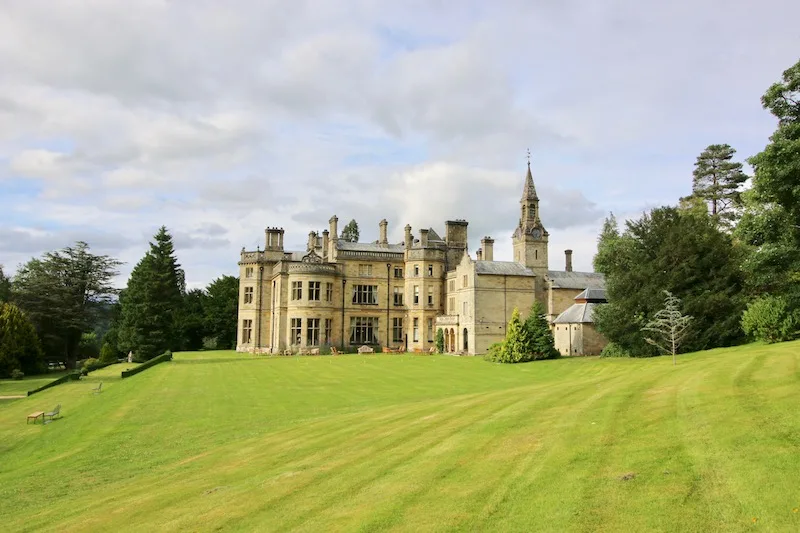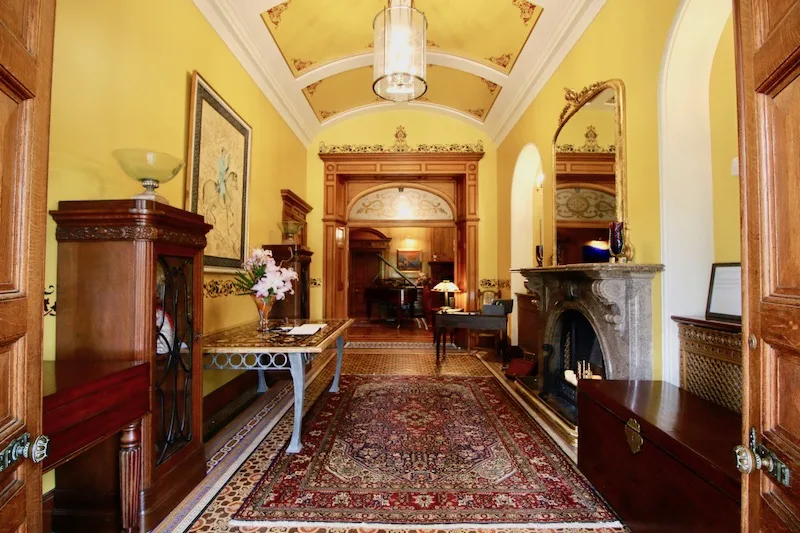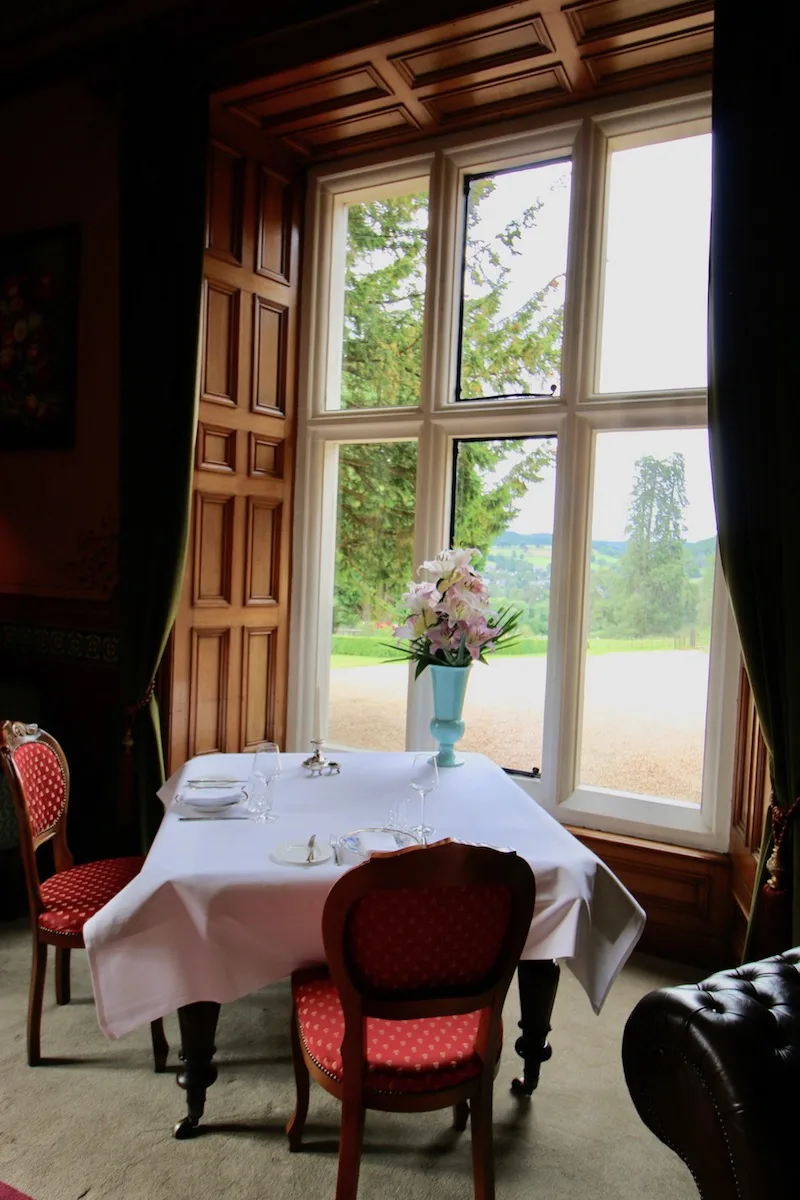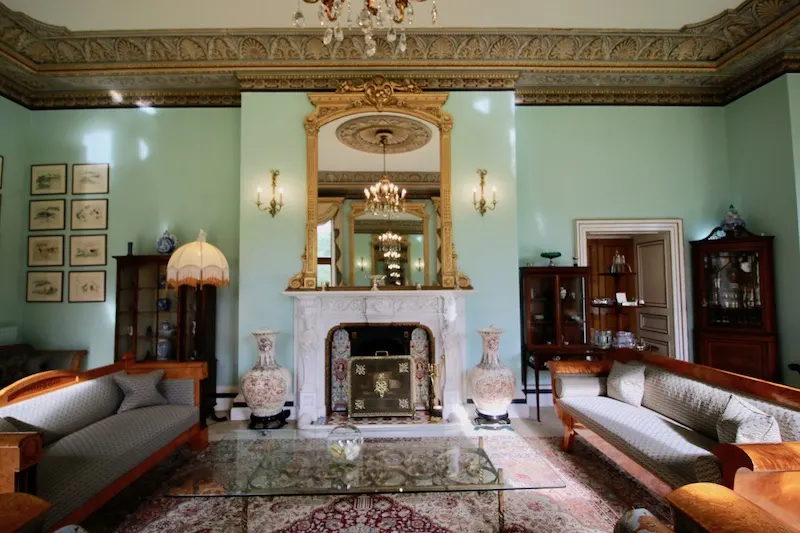 [/one_half][one_half_last padding="2px 2px 2px 2px"]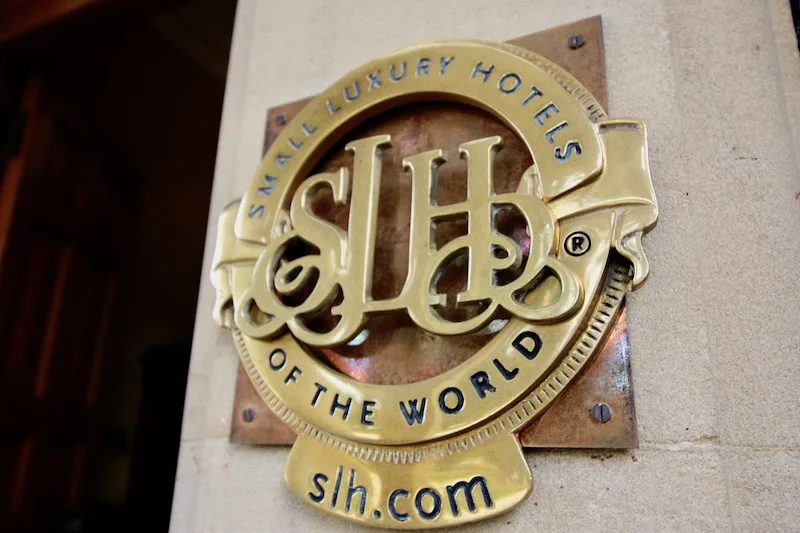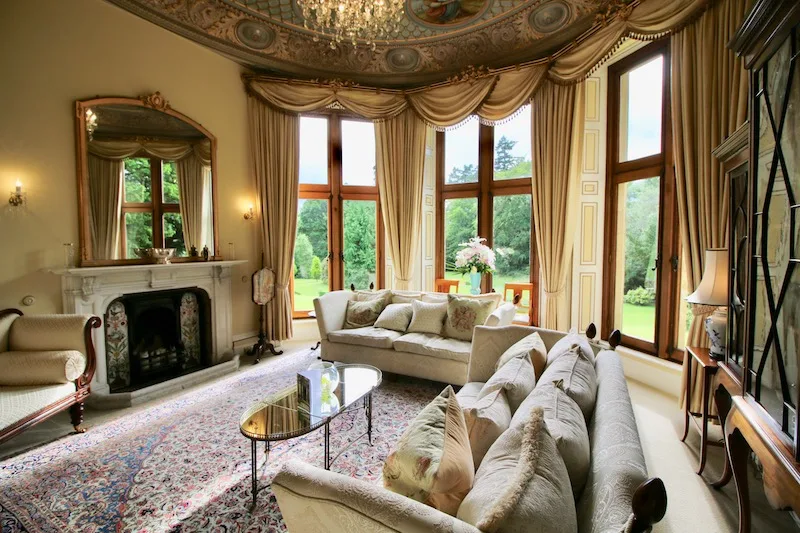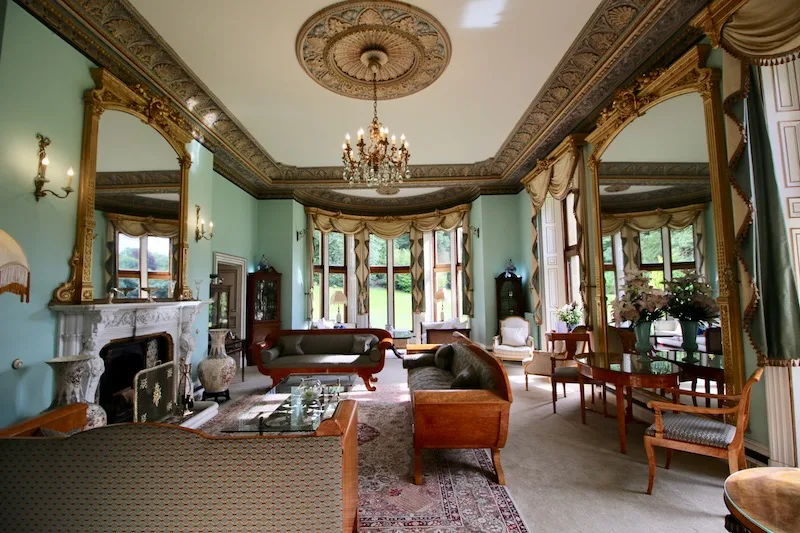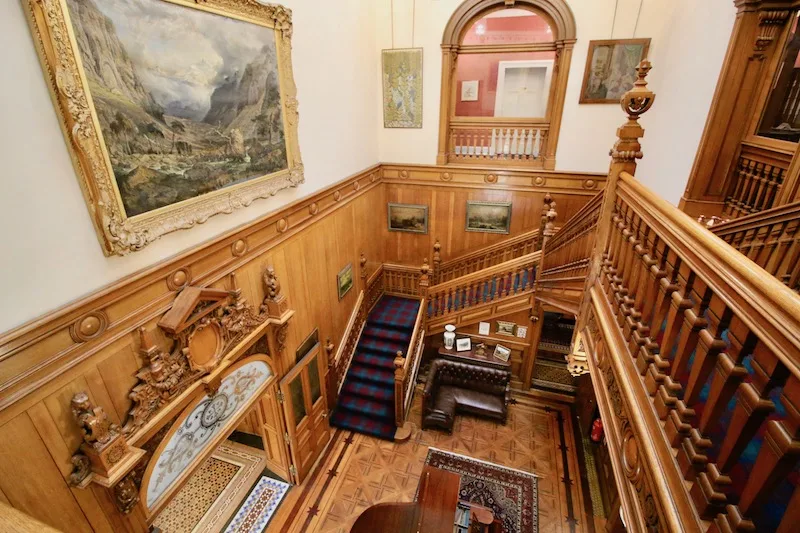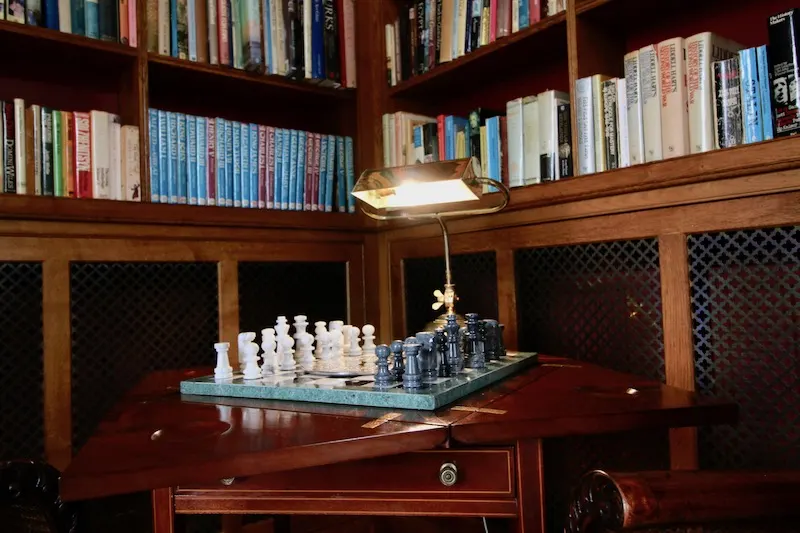 [/one_half_last]
Palé Hall Hotel is an independent country house hotel in Bala, Wales. As Bala is just an hour from my home it seemed rude not to visit what is set to be one of Wales' finest hotels.
The Grade II listed Victorian mansion has recently been refurbished and reopened less than a year ago. With just 18 sumptuous bedrooms, Palé Hall is small enough to have a homey feel, especially as you relax in one of the comfortable sitting rooms or while you stroll through the enormous gardens. But it's also big enough and grand enough to ensure you have a fabulously luxurious experience.
Once I'd sipped my champagne I guided up the huge staircase and shown to my room.
I was staying in The Carmarthen Suite and I tiptoed in like a kid creeping in to Santa's grotto. There was a little area with a chest of draws and a beautiful dressing table and this led through to another door that hid away a walk-in closet where my slippers were waiting. I walked through another door and made it to the main room. And wow, what a room!
Like the rest of the hotel, my room had managed to find that perfect balance between being spacious and cosy. It was big but with a few homey touches I once again felt right at home. A bottle of champagne, a selection of fruit and a plate of chocolates were waiting for me and I couldn't resist but dig straight into the chocolates.
A chaise lounge sat at the foot of the bed and I sat there for a few moments, soaking in my room while I accidentally polished off that chocolate plate. I noticed the carpet was so thick I'd left footprints across the floor like it was a fresh blanket of snow. The views out of the huge windows led out across the gardens but I could see nothing but mountains and trees. It made me feel a long way from anywhere and as though this could be my home, a little retreat just for me.
I'm not going to lie, the mirrors in Palé Hall's bedrooms are a highlight of any stay. What appears to be an ordinary mirror magically transforms into a TV at the press of a button. I was initially amazed but chose to leave it off, preferring the feeling that I'd stepped back in time and I was actually a character in Downton!
[one_half padding="2px 2px 2px 2px"]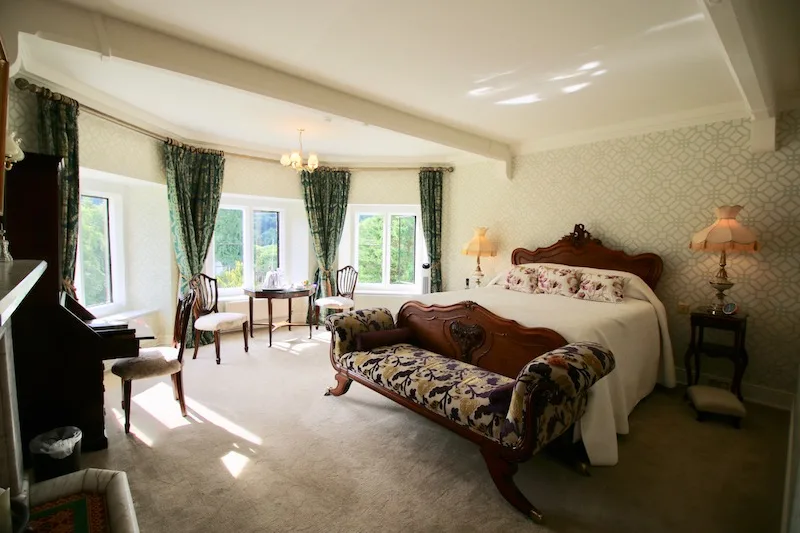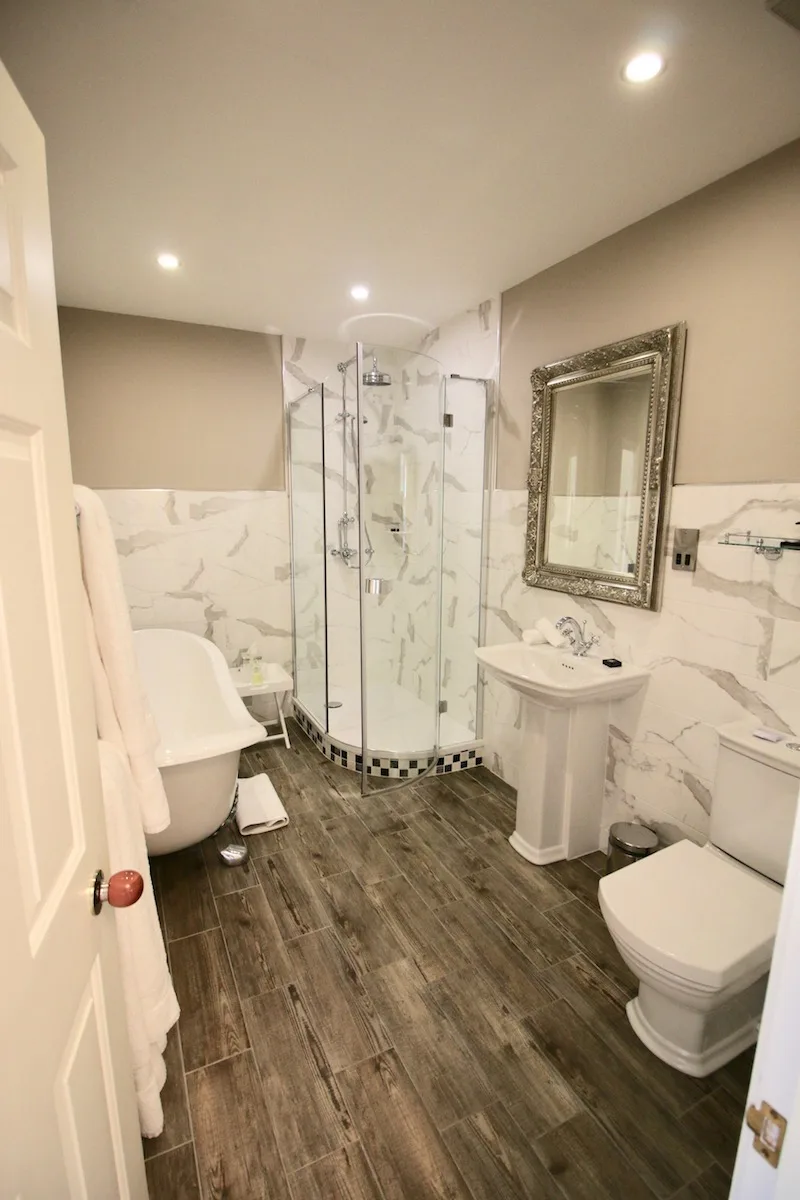 [/one_half][one_half_last padding="2px 2px 2px 2px"]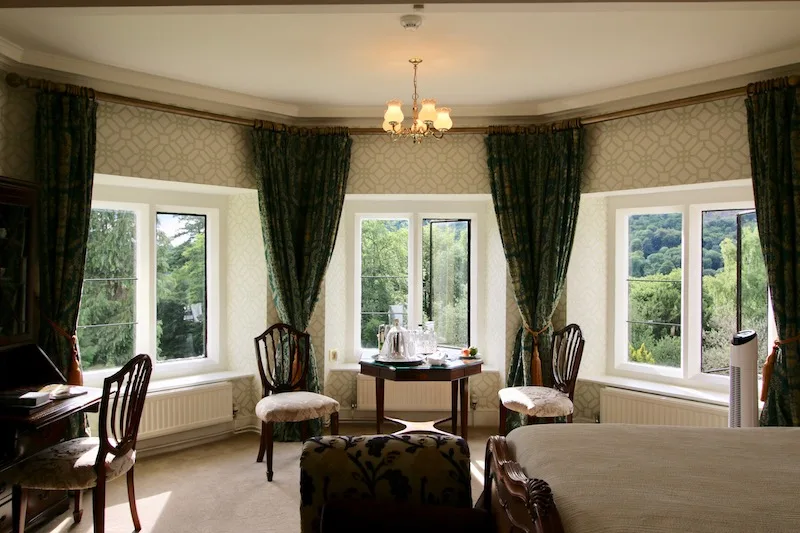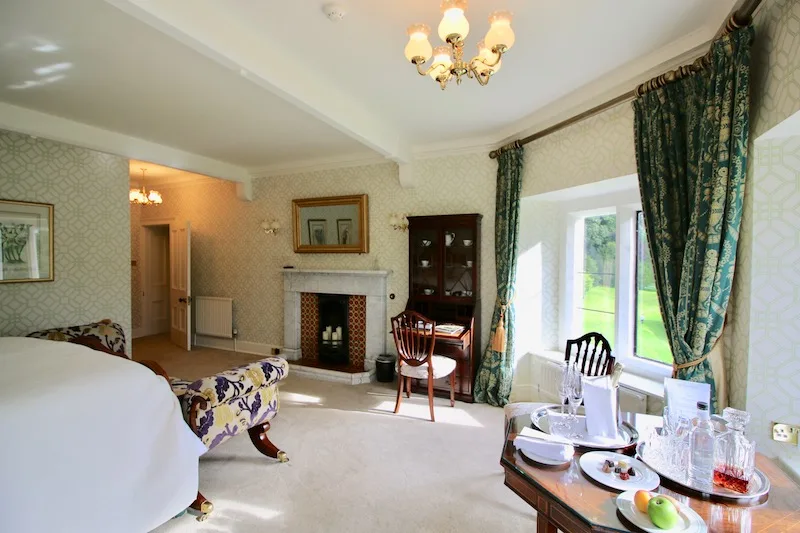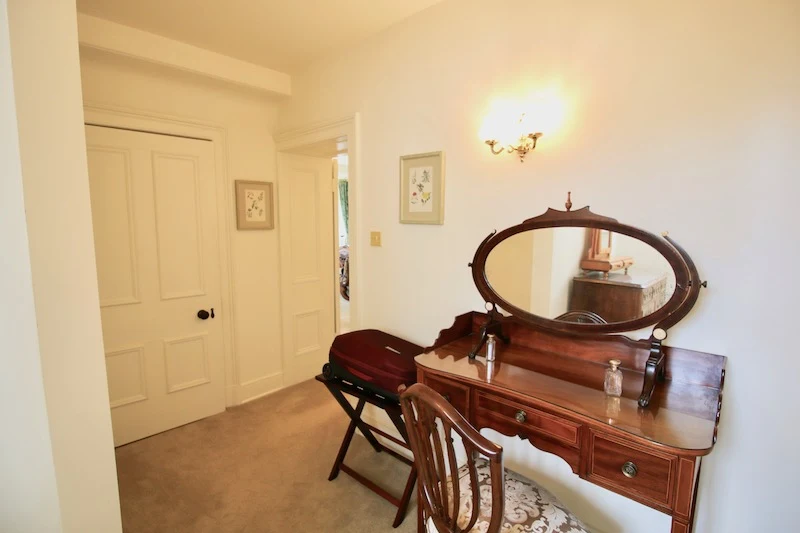 [/one_half_last]
I took a walk around the gardens before 'dressing for dinner'.
Dining at Palé Hall is as much a part of the experience as anything else and celebrity chef Michael Caines has developed an exquisite menu. I was joined for dinner by the hotel's new pastry chef who had arrived that day and was dining with the hotel's guests to get a feel for the menu. I was a little nervous about having dinner with a stranger but it turned out to be a very welcome surprise.
Have you ever had dinner with a foodie? And I mean a real foodie, not just someone who loves their grub? Someone who is interested in flavour combinations and will carefully sample each individual flavour before experimentally adding different tastes and textures together. It sounds like a pain but it was actually fascinating and he taught me to carefully think about the delicious food I was eating and appreciate each mouthful. The pastry chef had bravely asked for the chef to serve us whichever dishes he thought we'd enjoy the most. We had a selection of all the highlights from the menu and we weren't disappointed by a single mouthful.
[one_half padding="2px 2px 2px 2px"]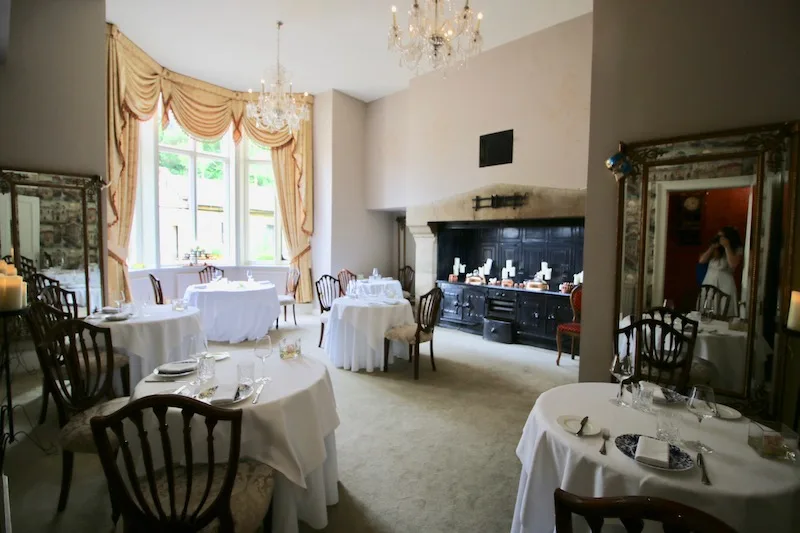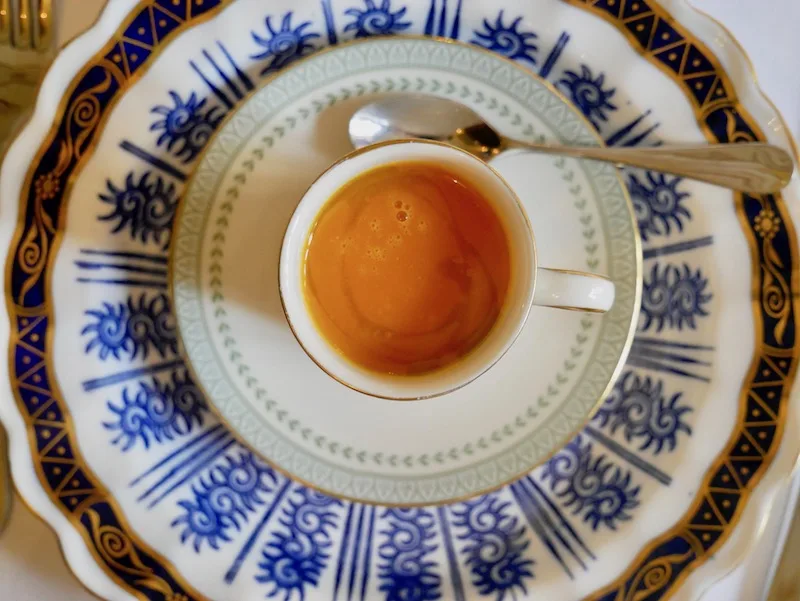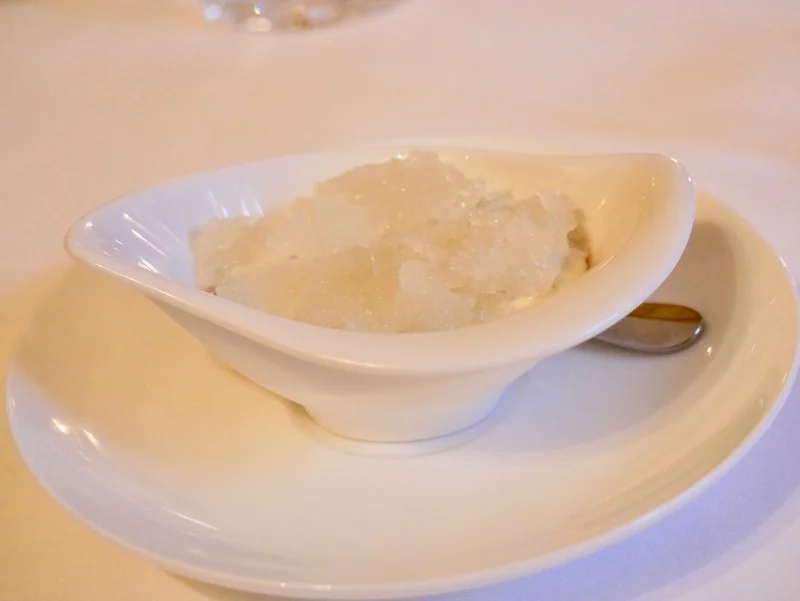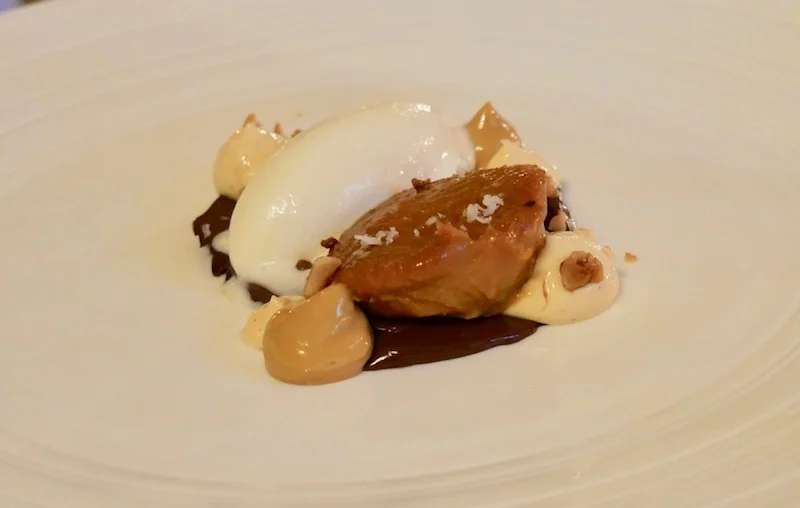 [/one_half][one_half_last padding="2px 2px 2px 2px"]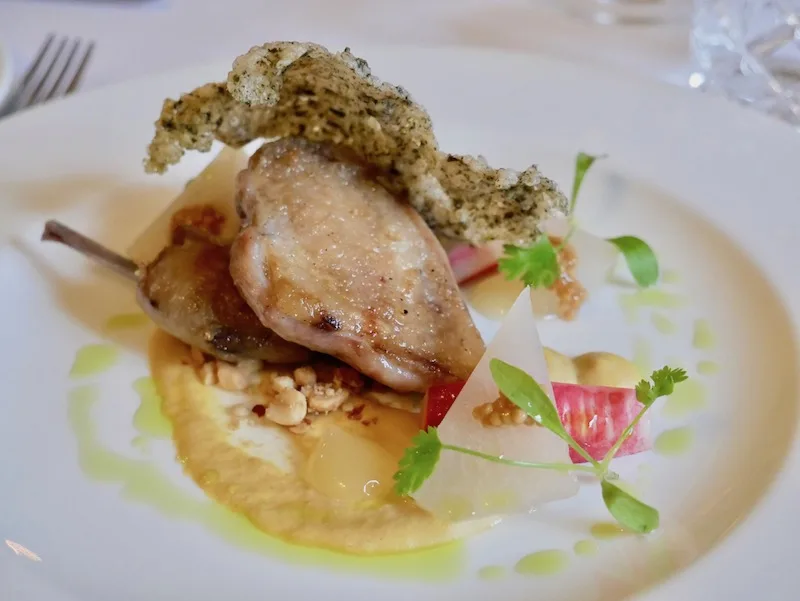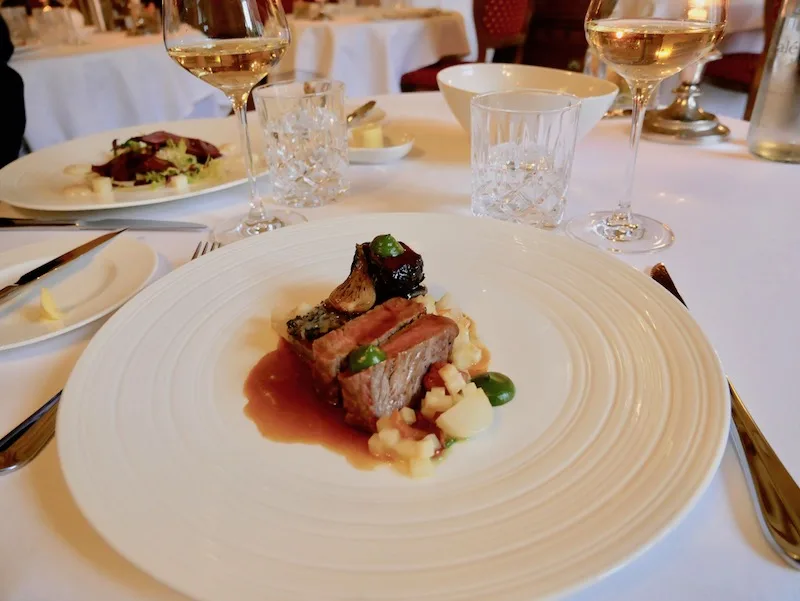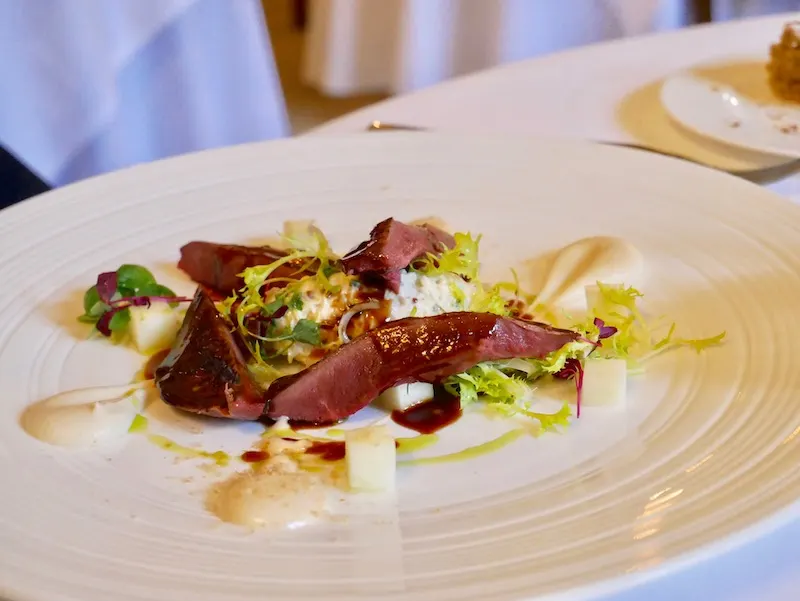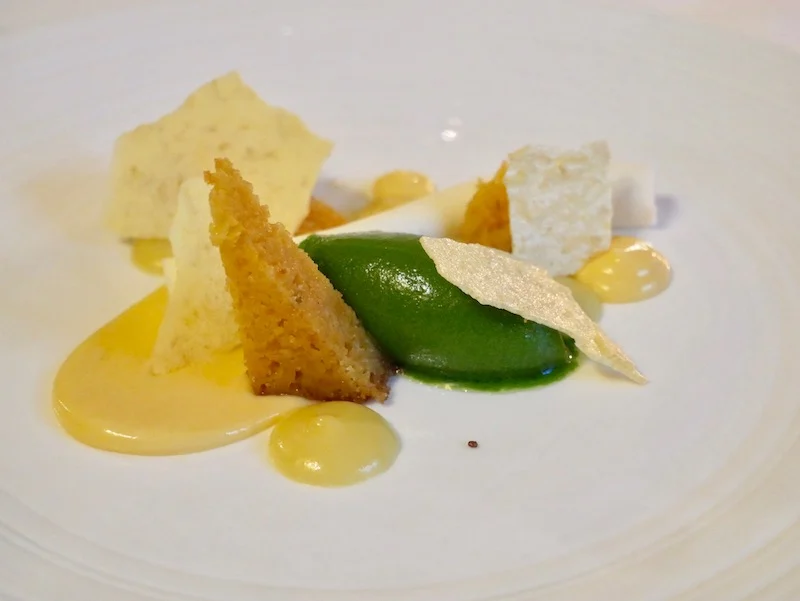 [/one_half_last]
Interestingly, the meat dishes were my favourites. I'm not a massive meat eater but when the duck is so tender and tasty and when the beef melts in your mouth you can't help but love it. We had a different wine to complement each course and I realised why people would travel across the country to visit Pale Hall for the food alone.
The restaurant is open to non-residents but there aren't many tables so you do need to book. The restaurant is also open for lunch and afternoon tea.
Coffees were served in the drawing room with homemade truffles and sweets and once again I felt like lady of the manor.
I checked the time for the first time all evening, fully expecting it to be about 10pm, and was shocked that it was nearly midnight and I suddenly felt exhausted.
I made my way up the grand staircase to my cosy room where the curtains had been drawn, my bed sheets had been pulled back and electric candles were flickering in the fireplace.
I woke up the next morning to a phone call telling me my tea was on the way up. I'd ordered it along with a newspaper the evening before so I could enjoy it in bed – a rare treat for someone who is normally rudely awoken by the cries of a baby or a toddler jumping all over me.
I opened the curtains to enjoy the view and took a moment to enjoy the peace and tranquillity. Seriously, you don't realise how nice it is to have a peaceful cuppa in bed until two kids take that little luxury away!
I decided it was so nice that I even ordered breakfast in bed too. But then I quickly remembered that breakfast in bed is actually really awkward and messy so I was glad of that window seat to sit and eat it properly!
[one_half padding="2px 2px 2px 2px"]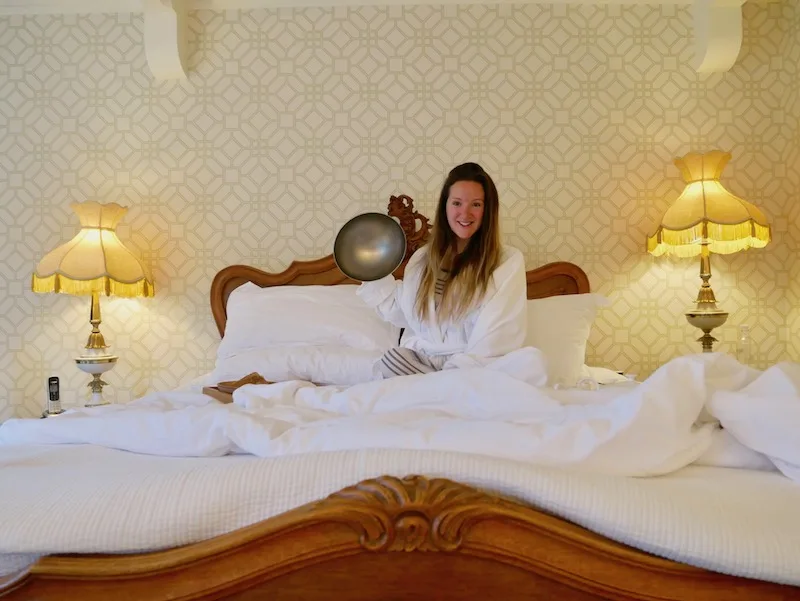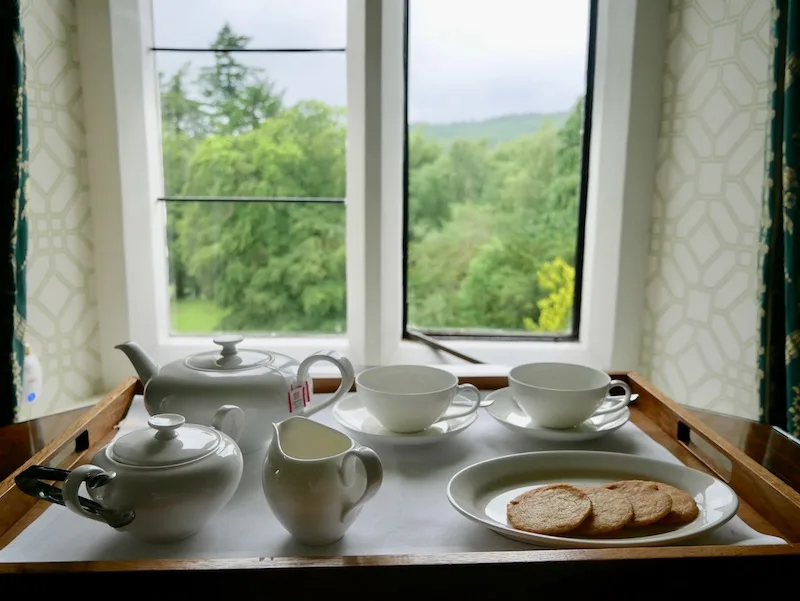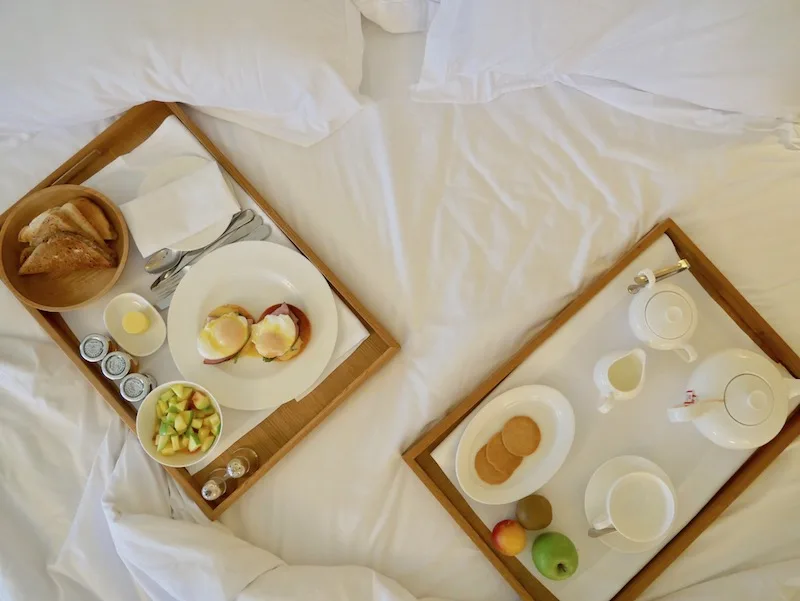 [/one_half][one_half_last padding="2px 2px 2px 2px"]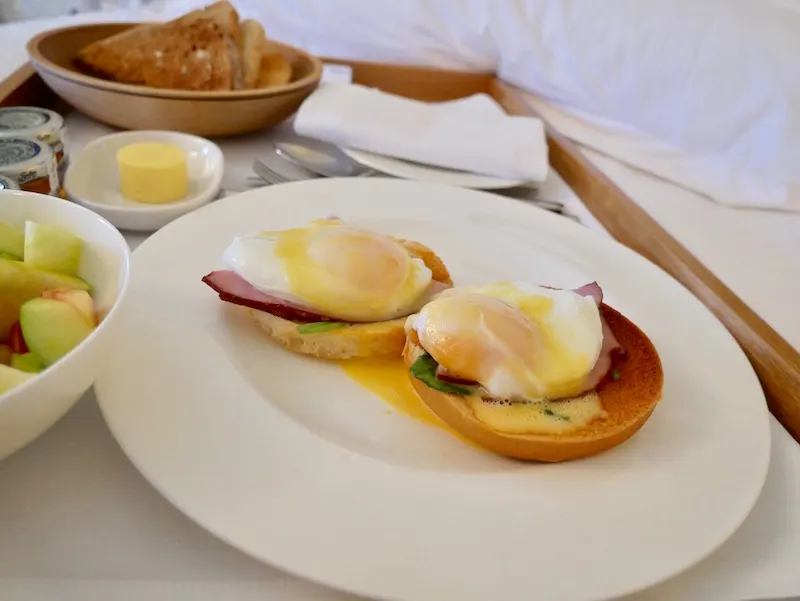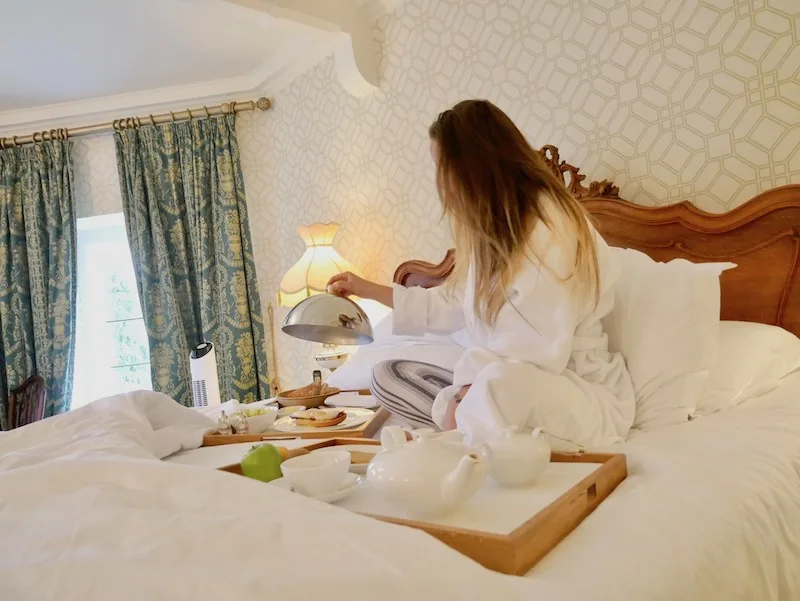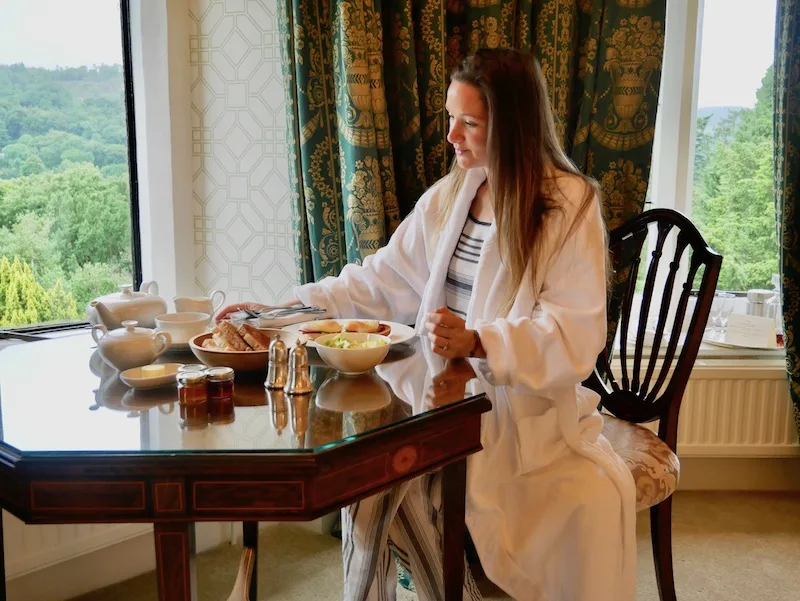 [/one_half_last]
I had a final walk around the gardens of Palé Hall and sadly mooched through each of the sitting rooms before I said my goodbyes. I really felt like this hadn't just been a hotel to sleep in, it had been my home for the night and I felt the need to say goodbye to my hosts like you would with family.
Final thoughts on Palé Hall Hotel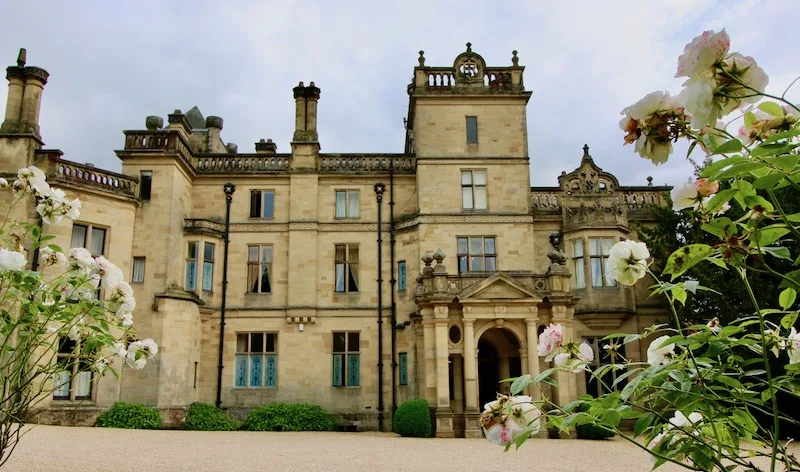 In my opinion, there are two types of luxury.
The first type is the old fashioned kind of luxury that's a bit stiff, formal and uncomfortable. Think ornate chairs that are painfully hard and worrying about using the correct cutlery at dinner.
The second type of luxury is so luxurious that it doesn't feel the need to prove anything. It knows how fabulous it is and it knows everyone is going to love it.
Palé Hall Hotel is the second type of luxury.
It's relaxed and it's welcoming but it's oh so lovely.
If you want to go away for a special occasion for a few nights of luxury, relaxation and fine dining then I can't recommend Palé Hall Hotel enough. If you've got a special someone who has a big birthday, an anniversary, maybe a babymoon or a reason to celebrate then you'll definitely get into their good books with a trip to Palé Hall.
If you'd like to surprise someone with a mini treat, I'd also recommend visiting for afternoon tea or Sunday lunch.
It's also worth noting that Palé Hall Hotel was awarded an AA 5* rating this year (the first in North Wales) and was on the Conde Nast Traveller Hot List for 2017
Find out more about Palé Hall Hotel on Small Luxury Hotels.